In this article, we will go through the best Fitbit for kids based on their age. We will also explore the advantages and disadvantages of Fitbit for kids. So now let's go ahead and read the best Fitbit for kids.
Best Fitbit For Kids:
1. FitbitAce
Fitbit has launched its first wearable for kids, the Fitbit Ace in 2018
It is aimed at 8 years old and older and is created to motivate kids to be more physically active.
With the increasing rate of obesity and mental health issues surrounding the use of digital media, Fitbit Ace seems to launch its device at a good time.
Kids will be sent a reminder every hour to take more steps and they will be rewarded for it.
Like the normal Fitbit, kids can sign in to challenges and get a badge with it.
The difference between the normal Fitbit and the one for kids is that parents can monitor their child's activity.
They can track the steps they take and also their sleeping pattern. Parents can see the badges they have earned.
Don't forget to get this free copy

2.FitbitAce 2 (For Kids age 6+)
What age is fitbit Ace 2 for?
This is the best Fitbit for kids aged six and above.
Features of Fitbit Ace 2:
Fitbit Ace2 is an upgrade from the 2018 model.
The nice thing about Fitbit Ace 2 is its durable band and more affordable price.
. It is great for parents who want to measure their kid's fitness level.
Using Fitbit Ace 2 you can track the number of steps you kids take and active minuted of exercises.
Parents like Fitbit Ace2 because it monitors sleep so they know if their kids are getting plenty of rest at night.
Like the previous model your child can earn badges once they have achieved certain milestones.
They will also get a daily reminder to achieve their goals. This encourages children to keep fit and healthy.
The battery life can last up to 5 days. And your child can just leave it on since it is water-proof.
There are few bands colors your child can choose from and the design is colorful and funky for children.
Fitbit also works hard in protecting children's information. If your child is below the age of 13, you can create a Family Fitbit Account. Using this feature you can view your child's Fitbit account.
Hence, the Fitbit Ace 2 is the best Fitbit for kids age 10 and below.
Can fitbit Ace 2 make calls?
There's a Bluetooth device connected to your phone. You can get phone notifications using Fitbit Ace2.
Does fitbit Ace 2 have GPS?
Fitbit Ace 2 does not have GPS, so there is no way to know your child's exact location.
psst, don't forget to :Download the THE GROWTH MINDSET KIT helping children to set goals and build a growth mindset attitude

3. Fitbit Inspire (Age 13+)
This Fitbit has similar features as Fitbit Ace 2.
The main difference is the look of Fitbit Inspire is more "adult".
It has a slicker and slimmer look which makes it great for older children and teens.
Fitbit Inspire is water resistant and has a battery life of 5 days. This is great for children who like to swim.
Besides the features it offers in Fitbit Ace 2, it offers calories burn, period tracker for women and many more.
This Fitbit is suitable for children who already have a smartphone and can sync all the information to their phone.
Your kids can choose from 2 bands: Black & Sangria.
This would be the best Fitbit for kids age 13 and above.
The benefits of Fitbit For Kids:
Each fitness tracker focuses on different things. But in general Fitbit for kids tracks do the following:
Count steps taken during the day
Record sleep pattern
Activity goals
Fitbit for kids makes physical activity fun for children by giving out virtual badges, avatars, and many more.
There are also family challenges to encourage physical movement among family members.
Some watches can even set bedtime reminders and morning alarms.
For older children with a smartphone, the watch can be synced to their phone and they can get call alerts.
There are also fitness trackers that focus only on location tracking and not on physical activity.
Why is Fitbit Good For Kids?
More physical activity: There are studies to show that tracking physical activities can motivate people to change their behaviour. Your child can be motivated through virtual prizes, and online badges. They can set realistic goals for themselves and take part in physical challenges. All of this promotes positive behaviour in children.
Spreading kindness: The UNICEF Kid Power Band encourages compassion by encouraging children to earn their steps which can be converted to points which is then used to provide food to malnourished children in the world.
Game Exercise: Fitness becomes more fun when it is seen as a game. For some children, a wearable can be all it takes to get them exercising.
Health tracking : Fitness tracker can be a good way to understand your child's lifestyle. For example, if your child has taken only 2000 steps a day, you can motivate them to take more steps.
Digital information: Children may feel encouraged by looking at their data and keeping track of their progress. Some children who are on social media, can also share their performance with their friends. Just like how video games would log the scores of the highest players, trackers can provide the same level of motivation.
psst, don't forget to :Download the THE GROWTH MINDSET KIT helping children to stay calm, confident and grounded even when growing up around social media.

Is Fitbit Safe for kids?
Ideally, I would like my child to enjoy physical activities rather than having them be reminded to walk.
It would be nice for them to be motivated on their own to spend time outdoors or just playing with friends out of the house.
Also, how long can Fitbit keep kids motivated? Every child is different.
Some children may say 'I'm bored' very often while some kids may not. Fitbit Ace is priced at USD99, for a steep price like this you should assess if your child will be bored with this device in a short period of time or not.
What about privacy settings with wearable devices? Another fitness tracking app has recently given away the location of its users.
This can be dangerous for our children.
Also, what if our child's data is carelessly stored and then stolen and sold to other organizations who can assess our health risk ?
Our child could one day potentially face steep health insurance.
I think there are few things parents need to consider before gifting their child a wearable device.
Parents will have to asses the benefits and downside of it.
If you think your child can really benefit from this device then it can be worth the price.
But as much as we can we might want to try to motivate our kids to be physically active because they enjoy it rather than being reminded to keep taking steps.
Things to consider before buying Fitbit for kids:
Things to consider before buying a Fitbit for kids:
Fitbit for kids comes with some drawbacks especially when it is used by children. Consider the following questions before purchasing a tracker for your child.
Are there any privacy issues?
Most of fitness trackers comes with online communities. Children under the age of 13 years old are prohibited from accessing most of these online communities.
Be sure that the fitness tracker for your child comes with parental control features so you can prevent your child from accessing unwanted sites or being contacted by strangers for a fitness challenge.
Can the information be hacked?
You might be thinking, why would someone want my child's sleep pattern or steps taking during the day? Keep in mind that information is valuable. Big companies like Google and Facebook make millions through people's data.
More importantly, if the information is released publicly, could health insurance companies use the information to charge your child a higher premium in the future? While there has been no case such as this, it is still crucial to be wary of how your child's information can be used.
Also, many trackers store your location. A hacker can easily find out your child's exact location or even routes they take for their regular exercise.
Hence, it is important to know that your child's data is stored in a secured server and cannot be hacked.
Can your child's information be sold?
Fitbit for kids do understand the importance of your information. For instance, Fitbit has clearly stated in it's privacy policy that it takes steps to protect your data.
However, it does say that it collects information and strips some of it to sell to third parties.
Hence, it is always good practice to read the privacy policy of the company before purchasing a fitness tracker for your child.
Finally, will your child use it?
It is hard to know if your child will make the most of it. The only way to know is to let your child try it. Do keep in mind that fitness trackers are small and if your child is not responsible enough they can easily lose it.
Do remember that Fitbit for kids won't give you the results you are looking for instantly. For example, if your child needs to lose weight then this won't happen overnight.
If your child does not respond well to monitoring, then this might not be right for them.
Should you buy Fitbit For Kids?
As technology advances at a fast pace, privacy is often overlooked. Usually not until your information is comprised that you think about its value.
Before buying a tracker, read through the policy of the company. Assure yourself that the company is taking big steps to protect user's data.
Do a Google search to find out if any breaches have happened with the company.
Finally, have a regular conversation with your child about how they feel wearing a fitness tracker.
Don't forget to download the smartphone self-evaluation toolkit for your kids
Before you go, don't forget to check out the growth-mindset kit aimed at raising children growing in a tech world.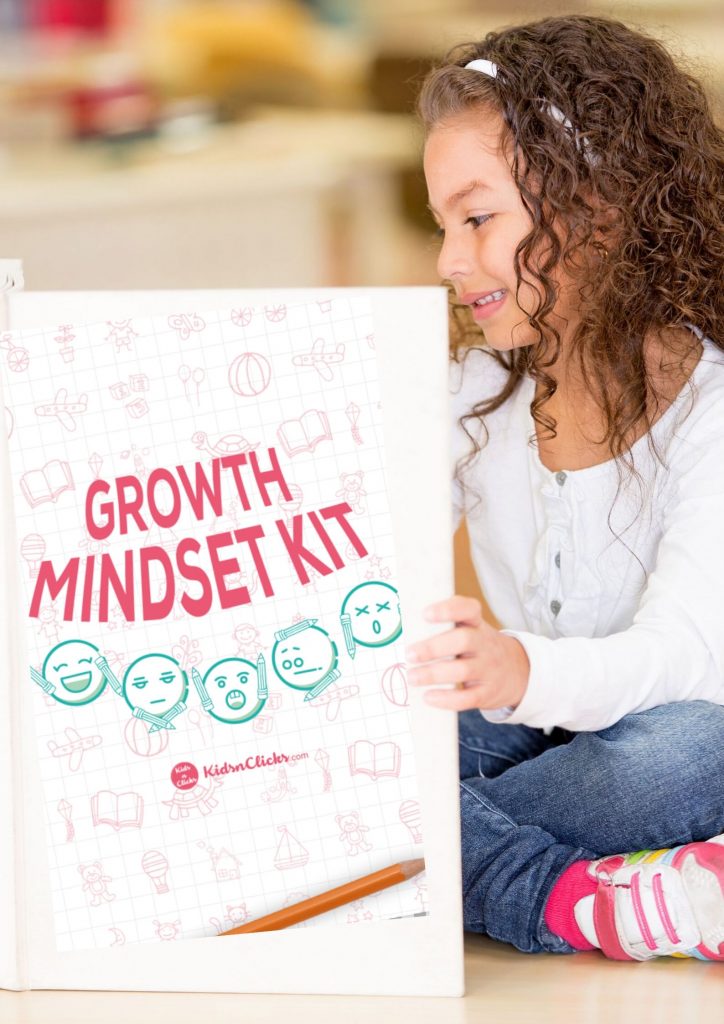 Join the eParenting Community On : Facebook