In this article, we will go through the best Fitbit for kids based on their age. We will also explore the advantages and disadvantages of Fitbit for kids. So now let's go ahead and read the best Fitbit for kids.
Best Fitbit For Kids:
1. FitbitAce
Fitbit has launched its first wearable for kids, the Fitbit Ace in 2018
It is aimed at 8 years old and older and is created to motivate kids to be more physically active.
With the increasing rate of obesity and mental health issues surrounding the use of digital media, Fitbit Ace seems to launch its device at a good time.
Kids will be sent a reminder every hour to take more steps and they will be rewarded for it.
Like the normal Fitbit, kids can sign in to challenges and get a badge with it.
The difference between the normal Fitbit and the one for kids is that parents can monitor their child's activity.
They can track the steps they take and also their sleeping pattern. Parents can see the badges they have earned.
Don't forget to get this free copy

2.FitbitAce 2 (For Kids age 6+)
What age is fitbit Ace 2 for?
This is the best Fitbit for kids aged six and above.
Features of Fitbit Ace 2:
Fitbit Ace2 is an upgrade from the 2018 model.
The nice thing about Fitbit Ace 2 is its durable band and more affordable price.
. It is great for parents who want to measure their kid's fitness level.
Using Fitbit Ace 2 you can track the number of steps you kids take and active minuted of exercises.
Parents like Fitbit Ace2 because it monitors sleep so they know if their kids are getting plenty of rest at night.
Like the previous model your child can earn badges once they have achieved certain milestones.
They will also get a daily reminder to achieve their goals. This encourages children to keep fit and healthy.
The battery life can last up to 5 days. And your child can just leave it on since it is water-proof.
There are few bands colors your child can choose from and the design is colorful and funky for children.
Fitbit also works hard in protecting children's information. If your child is below the age of 13, you can create a Family Fitbit Account. Using this feature you can view your child's Fitbit account.
Hence, the Fitbit Ace 2 is the best Fitbit for kids age 10 and below.
Can fitbit Ace 2 make calls?
There's a Bluetooth device connected to your phone. You can get phone notifications using Fitbit Ace2.
Does fitbit Ace 2 have GPS?
Fitbit Ace 2 does not have GPS, so there is no way to know your child's exact location.
psst, don't forget to :Download the THE GROWTH MINDSET KIT helping children to set goals and build a growth mindset attitude

3. Fitbit Inspire (Age 13+)
This Fitbit has similar features as Fitbit Ace 2.
The main difference is the look of Fitbit Inspire is more "adult".
It has a slicker and slimmer look which makes it great for older children and teens.
Fitbit Inspire is water resistant and has a battery life of 5 days. This is great for children who like to swim.
Besides the features it offers in Fitbit Ace 2, it offers calories burn, period tracker for women and many more.
This Fitbit is suitable for children who already have a smartphone and can sync all the information to their phone.
Your kids can choose from 2 bands: Black & Sangria.
This would be the best Fitbit for kids age 13 and above.
The benefits of Fitbit For Kids:
1. This could be a positive way to get your child physically active.
2. Your whole family can get involved in this. Using the family account you can set challenges for family members and track each other's performances. This can even motivate your family to have a fun day out of the house.
3. Fitbit Ace does not include calorie count, body fat, and BMI. We do not want young children to be obsessing about this.
psst, don't forget to :Download the THE GROWTH MINDSET KIT helping children to stay calm, confident and grounded even when growing up around social media.

Is Fitbit Safe for kids?
Ideally, I would like my child to enjoy physical activities rather than having them be reminded to walk.
It would be nice for them to be motivated on their own to spend time outdoors or just playing with friends out of the house.
Also, how long can Fitbit keep kids motivated? Every child is different.
Some children may say 'I'm bored' very often while some kids may not. Fitbit Ace is priced at USD99, for a steep price like this you should assess if your child will be bored with this device in a short period of time or not.
What about privacy settings with wearable devices? Another fitness tracking app has recently given away the location of its users.
This can be dangerous for our children.
Also, what if our child's data is carelessly stored and then stolen and sold to other organizations who can asses our health risk ?
Our child could one day potentially face steep health insurance.
I think there are few things parents need to consider before gifting their child a wearable device.
Parents will have to asses the benefits and downside of it.
If you think your child can really benefit from this device then it can be worth the price.
But as much as we can we might want to try to motivate our kids to be physically active because they enjoy it rather than being reminded to keep taking steps.
What do you think of such wearable devices for kids? Share your thoughts 🙂
Don't forget to download the smartphone self-evaluation toolkit for your kids
Before you go, don't forget to check out the growth-mindset kit aimed at raising children growing in a tech world.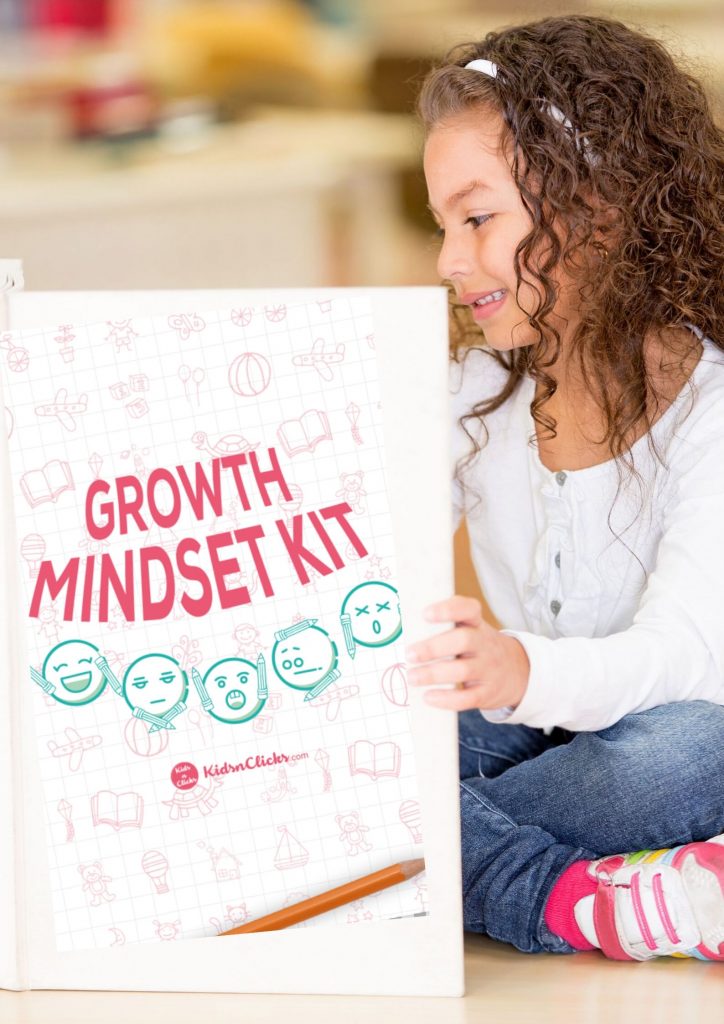 Join the eParenting Community On : Facebook