Boom cards are primarily used by teachers to make learning more interactive.
They are essentially a digital task card that can be sent to students for them to complete digitally.
In this blog we will go through what are boom cards? how to use it with your students? how it is being used in speech therapy and the benefits of it
What are Boom cards?
Boom cards are hosted on an online platform known as Boom Learning.
Using the Boom platform teachers can purchase or create cards like a flash card which are then sent to students to complete.
The great thing about boom cards is that children are not bombarded with pages of pdf files activities.
Rather they are shown one page or card with a task on it at one time.
They can complete the task and get instant answers to their response.
It is almost like giving student a set of flash cards with things to complete. Instead of showing them many flash cards, it appears one at a time.
Below is an example is a fun Halloween Boom Card:
What are Boom Cards used for and benefits of it?
No printing needed, everything is done digitally. Hence, no need to print, laminate, and cut. Less mess and a much faster way of getting kids to start on their tasks.
Children are given the freedom to go through each card in their own time. If they get an answer wrong they can retry or move on to the next card.
They are highly interactive. Boom Cards have made it very easy for children to drag and drop things on the card. Also, it is easy for children to type on the card without needing to resize or rearrange anything on the screen.
Teachers can also add audio instruction. Many of the cards allow for audio instruction and guidance. This makes it perfect for distant learning. Also, making it easier for teachers to explain the goal of the card.
Teachers or parents can create different decks. Each deck has a different learning goal. For instance, deck 1 is alphabets, and deck 2 is learning numbers.
Decks can easily be customized. For example, hide a specific card on a deck which you think can overwhelm a student, choose if you want students to be able to view answers instantly, and decide how many cards they are in a deck.
Teachers can also measure the progress of students using Boom cards. You can assign automatic grading to the card and evaluate how well a student did on a particular deck. This not only saves time for teachers but also a great way of measuring students' progress on a particular subject.
Don't forget to check this out :
Are boom cards free?
There is a free version on Boom Card. There are many free deck templates that you can immediately use. Under the free plan you can send links to students to complete. However, their answers are not recorded. Which means that you went get reports on students and how well they are doing.
In order to measure the progress of students you need to upgrade the account. Boom cards offer a free trial period which is worth checking out.
Below is Boom cards current price plan:
Things you need to get started with Boom cards:
A computer or tablet
Internet browser to use the boom app
A free or paid Boom account.
Your students will have to have access to a digital device like a laptop or iPad in order to use boom cards.
Your students will have to have access to a digital device like a laptop or iPad in order to use boom cards.
If you would like to purchase templates made by teachers then you will need a teacherspayteachers account.
How to use boom cards for speech therapy?
Boom cards can be used as part of speech therapy.
By showing children one card at a time, students can learn vocabulary and speech.
This won't overwhelm students. Using Boom Cards teachers can also measure the progress a child has made.
Teachers can make different deck of cards to tackle different speech issue.
With children moving towards online learning, therapist can arrange a one to one Zoom session integrating Boom cards into the therapy session.
This will make the therapy more interactive and interesting for children.
Check the Growth Mindset Kit designed to raise confident kids growing up with tech

Can parents use boom cards?
Yes, parents can create their own deck of cards for their children.
Boom cards is not just for educational purposes. Parents can use cards to teach children about different social issues.
For example, picking a topic like climate change. Parents can create cards that shows what children can do at home, such as, recycling, switching off the lights in their room and more,
Parents can also use it to introduce internet safety topics with children. For example, cyberbullying and create different cards or decks that tackles the topic.
This is a great way to get children engaged in a topic while doing some interactive activities around it.
How to use Boom Cards?
Go to Boom Learning and click on the green Sign up button.
Sign up for the free one to get an idea of how it works.
Once you have created an account click on the Library tab
Scroll down to the bottom of the page and click on "Show me free stuff!"
Search for the type of subject you are looking for, for example, alphabets and you can now view all the free cards you can use for this subject.
 If you find a deck of cards that is good for your students then click on the Add to Library green button.  You get to view 4 cards from any deck for free. So try it before buying any decks on Boom cards. This is an example of cards on Boom cards
Once you are logged in you can easily view different decks on your account. Once you create or add decks, you can view it by going to your library. You can then assign them to a particular student or to the entire class.
If you have a projector in your classroom you can then use a Smart Board so everyone in the class can view the same card.
psst, don't forget to :Download the THE GROWTH MINDSET KIT helping children to set goals and build a growth mindset attitude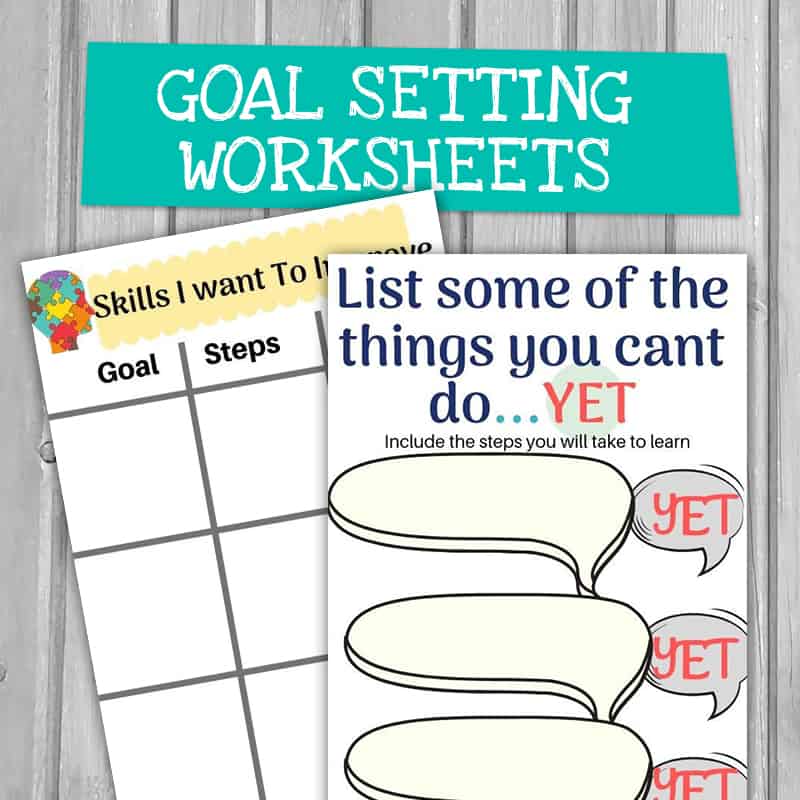 How to create classes and add students on Boom cards?
Add a new classroom:
Click on the "New Classroom" button. You can edit the name of the classroom and name it whatever you like. You can also change the username and password for that classroom.
Add a new student
Add the student by yourself. In order to this all you need to do is click on "Add 1 student". By clicking this you will need to enter each student one by one. If you have a big classroom you can click on "Add many students". This allows to add many students at a time instead of typing each name one at a time. Students can set their own passwords when logging in. However, there is an easy way to reset their passwords incase they loose it.
2. Students create their own account. This is more suitable for older students and can hold the responsibility of creating their own account. Students can log in to Boom learning and click on the "Students" tab. They can then "Create Student Account".
How to assign a deck to students?
Go to your Library and find a deck you want to assign to students
Click on the "Action" button and then click on who you want to assign it too.
Here are few options when using the "Action" button :
Assign : Choose who you want to assign the deck too. You can choose multiple students or just an individual.
Fast pin: Students can practice the cards without recording their answer. This is a good form of revision for students. When sharing using the Fast Pin option students can view the deck without having to log in.
Hyperlay link: This requires students to log in in order to view the deck. This is a good link to use when sharing on Google Classroom, Microsoft teams or Moodle.
Print : This gives you the option to print the cards.
How to use boom cards in Google classroom and Microsoft Teams? (2020 update)
Boom cards now allows integration with Google classroom and Microsoft teams.
You can send a boom link into your Google classroom and share it with all the students.
The same concept applies for Microsoft teams.
Besides those two, it also now enables you to use it with Schoology, SeeSaw, Canvas, Moodle, PowerSchool and Class Dojo.
How to use Boom cards in Zoom?
Since many teachers are now using online learning, Boom cards can be shared on Zoom as well.
1. Share your screen, teachers control
Firstly, teachers need to share their screen when they are on Zoom with their students. This gives them the control of the screen.
You can show the cards or slides on your screen and get students to answer it before moving on to the next slide.
When sharing Boom Cards on Zoom, use the Fast Pin link which does not require students to log in or create an account.
If Boom cards are used with just one student then you can send them the hyperplay link so their answers can be recorded into their Boom account.
Make sure your decks are open before starting the Zoom classes with your students.
Also, ensure that you self "side by side mode" in Zoom settings prior to sharing the screen with your students.
Get the PRINTABLE Zoom Instruction For Students
2. Share your screen, students control
Another way to do this is by giving students control of the screen so it is more engaging for then.
Students will have control over your screen and click where the objects is to move it or type on it.
This is good for a one to one Zoom assessment with studens.
To do this :
Click on the "Remote Control"button on the Share Screen menu
2. Give mouse or keyboard control to : you will see the namef of students
3. Click on the student you wish to give control to.
Other Boom Updates 2020:
Hide a particular card from students: To do this all you need to do is go to your library and open a deck. Click the "Hide Cards" n any card you would like to add. This card will not appear when a student opens that particular deck.
2.More deck customisation: Click on the Action button on a deck and click on "Custom Play Settings". You can now decide if you want students to see the correct answer after completed a deck. You can adjust how many cards they can see at a time. This is a great feature to not overwhelm students and to customise each deck according to their need.
before you go don't forget to check this out
made to help kids discover challenges with confidence.
packed with amazing worksheets, including ways to manage anxiety and helping children develop positive habits.