Blogging is not just for adults. Report by WiredSafety.org shows that more than 6 million children blog.
Should you be alarmed about your kids blogging? How can you ensure that their your child is blogging responsibly and safely?
What is the problem with children blogging?
Many blogging platforms requires that the minimum age to blog is 14 years old. But many children lie on their age when signing up on these platforms.
The most popular one used by kids to blog is Myspace.
Should children below the age of 14 be allowed to blog? How can you keep them safe online? What are the benefits of blogging ? Lets go through each of those questions.
Don't forget to check this out

Benefits of your children blogging:
Blogging gives kids a platform to share their ideas, thoughts and creativity. Allowing them to improve their self expression
Children can improve on their creative writing skill by sharing their stories with others.
Blogging also encourages children to have an opinion of their own and they feel empowered by the knowledge they learn from other people
It also encourages children to read more as they will need to do research on the material they plan to write about.

Inspiring Children bloggers
Jake McGowan-Lowe, Jake's Bones
Jake McGowan-Lowe, 11, started his blog at the age of 7.
Jake has an interest in bones and started blogging about it.
He has more than 77000 visitors on his site. He researches his topics using books and other websites.
His site is visited not just by other kids but also by professionals. The head of forensics at the Univeristy of Dundee needed a photo of a wishbone to solve a murder case and came across his website.
They found the pictures there were looking for in Jake's website. Jake was even invited to use the department's facilities as a way to thank him for helping them solve the case.
Maelo Manning, Libdem Child
Maelo founded the Libdem blog at the age of 10. She has an interest in politics and uses her blog to express her opinions. She even organised a vigil night in London following the rape and murder of a woman in Delhi.
At the age of 13 she has spoken at the Liberal Democrat conferences on subjects that affects youths.
In an interview with The Telegraph she says that her parents respects her political views and allows her to express them.
She gets about 400 visitors daily and spends an hour for each of her blog post.
Holly Fratter, Childtasticbooks
Holly Fratter a 6 years old blog with her father about the latest children books they have read.
Each of them write a few paragraph each giving their own perspective of the book. Holly writes her views in a notebook before typing them up. They have more than 6000 visitors to their site and spends 2 hours a week blogging.
In an interview with The Telegraph her father said that blogging encourages Holly to think about she is reading. This gives her the opportunity to be critical in her reading and that her opinion matters.
Safety tips to consider if your child wants to blog :
Content creation: Read through the content your child has written before publishing it. Think about the consequences of the content and how it can affect other people reading it. Look at whether the content can be seen as offensive or create a potential problem for your child.
Privacy control : Ensure that your child is not giving personal information online. Such as telephone number, name of the school, photo and address. Speak to them about the importance of online safety.

Monitor the comments : Screen through the comments your child is getting from their blog. If you think the comments are not appropriate for a child to read then delete them.
Communicate with your child : Speak to them regularly about their blog topic, why they are interested in the issue and what they have learned from it. Be involved in the research process as this can motivate them further. This also can help them identify between credible websites and fake ones. By doing so you will also protect them from coming across inappropriate websites. This also will enhance the educational value of blogging.
Here are some other tips to keep your children safe online.
Conclusion
Blogging should be seen as any other activity such as reading or writing. It allows children to start thinking critically from a young age and be creative writers. Do remember to not spend so many hours on the screen and maintain a healthy online and offline life for your child.
Here are some screen time rules and check list to help your kids have a balanced online and offline lives.
You're also subscribing to the KidsnClicks email list. Unsubscribe any time.
Finally, don't forget click below:  
Children's online safety book- teach them about internet safety from a young age. For 3 -10 years old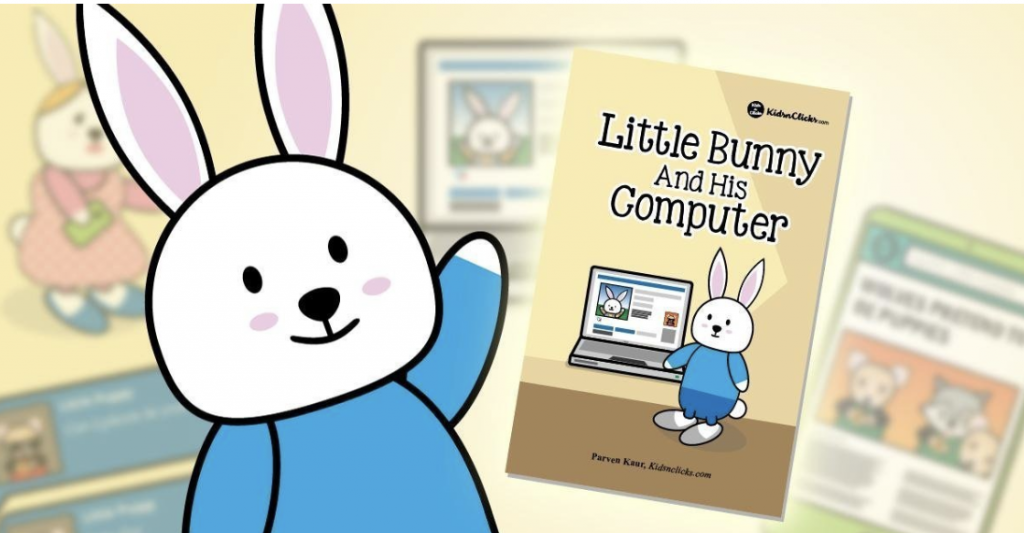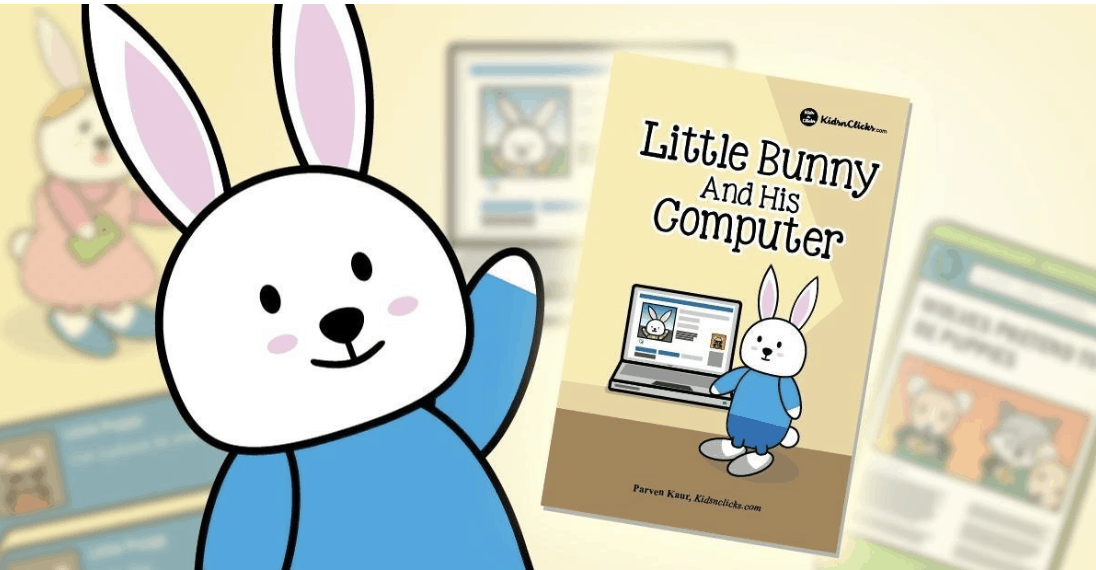 Here are other tips to you keep children safe in the digital age : 
Cyber Flashing :The new online safety threat on your kid's iPhone
10 things you can do right now to keep your children safe: Easy and clever online safety tips
3 dangerous places for children to be online : 3 places kids should have limited internet access