Gardening for kids can be a super fun activity as long as they are given the right tools.
The head of Garden Organic(gardenorganic.org.uk), which is a charity for organic gardening, revealed some basic tools that would get kids into gardening.
In this blog post, we will look into gardening for kids' activities, tools they will need, and how to keep them interested in gardening.
So let's take a look at each one of them.
Dont forget to check this out, Use the exercise sheet below for managing anxiety. It has many other anxiety management activities.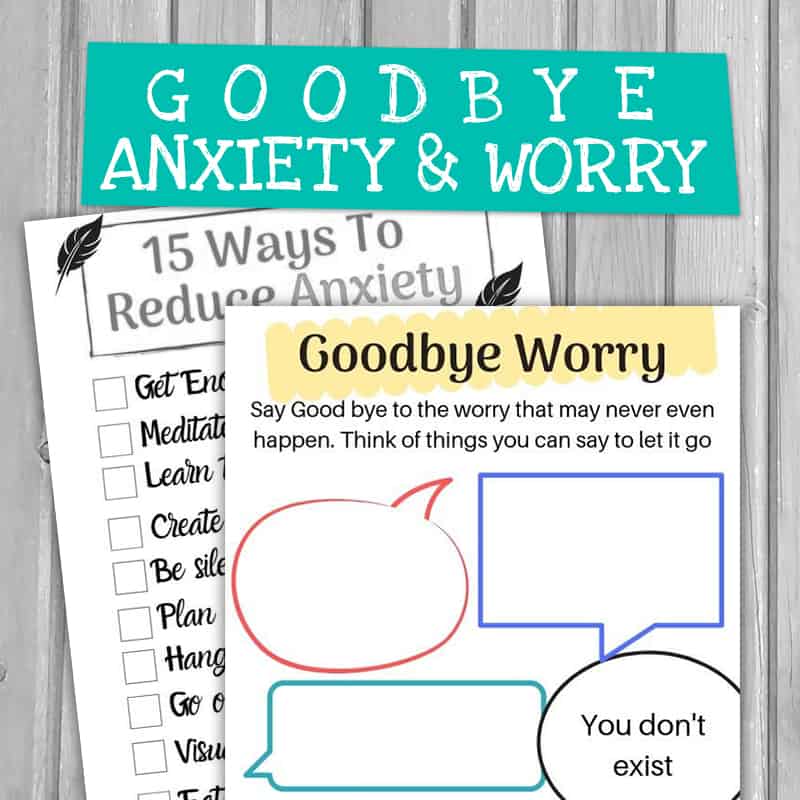 How do I get my kids interested in gardening?
I remember growing up my mum would spend hours in the garden. But she actually never invited me to join her because she was afraid that I would just make a mess.
I wish she hadn't done that! At least I might grow an interest in gardening and pass that on to my kids.
Now, I am determined to teach my kids gardening. I believe that gardening for kids can be a therapeutic activity.
The process of just playing with soil, learning about different plants, and just being outdoors can be very calming.
At least they would spend less time on their devices.
Now, before I get into the details of how my kids will love to garden, here are a few things you need to know about why gardening is good for children.
Don't forget to check out this journal made for kids focusing to manage anxiety and feel more happy

Why gardening is good for kids?
Let' take a look at the importance of gardening for kids. Here are some skills your kids will immediately learn from gardening:
Responsibility – from taking care of a plant

Self-confidence- from being able to watch their plant grow

Creativity- finding new plants to grow or recycling old pots

Love for nature- The ability to learn about animals, weather and plants.

Screen-free activity-Be away from their devices and do something fun outdoors

Family bonding- Spend some time in the garden together as a family. Take this time to disconnect from your phones and be present in the moment with your kids
Gardening for kids: Tools your children will need
1. Tamper and sieve

Your kids will love using a tamper to stamp on the soil to make it firm. It will get their hands dirty from sieving the soil.
The tamper is needed to prepare the soil and help in sowing the seed.
Some seeds your kids can sow:
Sunflower
Runner beans
Sweet Peas
2. Trowel & Fork

3. Watering can

4. Compost bin

5. Wildlife feeder

6. Finally, Gardening Gloves For Kids
You do not need to invest in something expensive for your kids. Basic gardening gloves or even old clothes can be used as gloves.
They will end up getting their hands dirty anyway. But if you are planning to buy a set of special gardening gloves for your kids then get it in the color that they like
Finally, don't forget to wear a hat on a sunny day.
How to keep kids interested in gardening?
We all know how easily kids can get bored. But here are some suggestion to get children involved in gardening:
Keep it simple and easy
Give them their own space ( Not necessarily something big, few pots or a small patch of land)
If you have older kids then get them involved in the planning of the garden
Use easy and light-weight tools
Encourage them to get their hands dirty
Plant flowers that would attract butterflies or ladybugs,
Visit the local botanical gardens for ideas then get your kids to choose what they would like to plant.
Gardening for kids activities:
Select an activity that age-appropriate for your child. Here are some of my favorite gardening for kids activities:
Watering the plant
Picking flowers ( my toddler favorite thing to do )
Digging
Planing vegetables
Recycling
Weeding ( for older kids)
Picking vegetables or fruits
Re-potting
Gathering dried leaves or flowers
To remember:
As your kids start back to school and its the end of the summer, it is very easy for them to get caught up in school activities.
Even more so they may go back to wanting to be on their devices all evening.
Do spend some time outdoors with your children even for a few minutes a day.
Gardening is a healthy, fun activity for children. They can learn many new skills and develop an interest in science and healthy eating.
Make sure your garden is safe for your kids with suitable tools.
Finally, before you go don't forget to check this out