The Anime entertainment industry has a lot of fans from around the world. Anime characters have allowed us to widen our imagination when it comes to male and female beauty. This article will be revolving around guy anime characters that are very popular.
Since there are many anime series, we have made a list of characters that have received an unprecedented amount of love from teenagers.
Also, we will be listing guy anime characters that are extremely handsome and brave. Let us know if we missed your favorite character.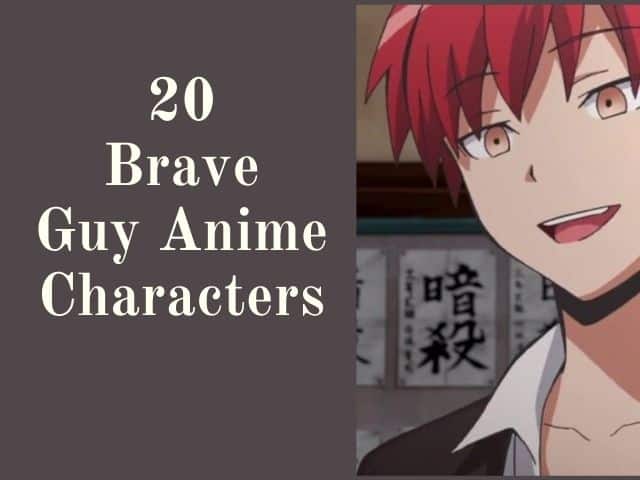 Guy anime characters
When people think of the most handsome guy anime characters, their minds are automatically directed to the main characters, the hottest guy in the scenario, and powerful characters.
While this is entirely understandable, the hot anime guys list does not limit itself to the primary protagonist inclusions.
They can be anyone on the anime, who flaunts good looks, portrays the bad-boy character, the best friend of the main hero, or any random character with beautiful spiky hair.
Most popular guy anime characters
1. Naruto Uzumaki:
One of the most famous male anime characters is Uzumaki Naruto from the Naruto, Naruto Shippuden, and Boruto series.
It's only recently that worldwide online voting concluded Naruto as the most popular anime series, and the main character Naruto Uzumaki holds the most credit for such popularity.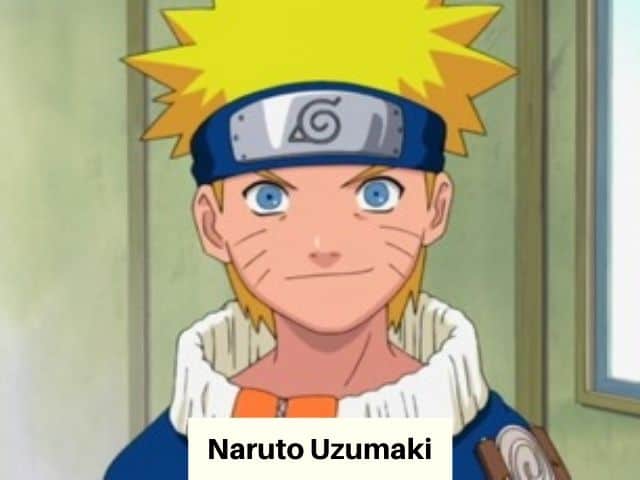 We all know why our seventh Hokage takes the top spot. Especially for the people belonging to the millennial category, they grew up with Naruto and saw his ups and downs.
Sure, our little Naruto has grown into a fine Hokage thanks to his tenacity and hard work but, it's pricked like a thorn when the show ended.
Nonetheless, the hardcore fans can still watch some of his actions through the Boruto anime.
Some fans have complained about the power level disruptions of our favorite characters, but the next generations are bound to get the benefit of advancements.
2. Uchiha Sasuke:
Another fan favorite from our Naruto, Naruto Shippuden, and Boruto series is Naruto's longtime rival and best friend, Uchiha Sasuke.
Those who have seen the show are well aware of the chronicles of Sasuke and how he morphed from a cold and cruel to a loving husband and caring dad.
Sasuke securing a spot on the list of famous anime boys was his messed-up past and his lonely upbringing.
Also, Kishimoto, the writer of Naruto manga, depicted his character as insanely handsome and gave him a good brain behind that perfect face. So, he deserves a spot on our favorite guy anime characters list.
3. Hatake Kakashi:
So, appearing on our top guy anime characters is Hatake Kakashi or copycat Kakashi.
Throughout the series, this handsome young man develops and aids the main protagonist in every possible way.
He first guides Team 7 through several battles with his fast reactions and insane coping skills. Even other characters that come and go in the manga themselves have been shown to recognize him instantly.
4. Light Yagami:
Breaking the stereotype of a good guy is Light Yagami.
For anime lovers, this manga was sort of a gateway to a vast world of fantasy series. L
ight is expected to do good things like any other protagonist, but his true self makes Light so unique.
The scenario of Death Note starts like any other real-world background and some insanely skilled high school students.
This Manga series reached the top charts because of the mind games between the protagonist and the main antagonist.
I will not spoil anything for our readers, but the anime will take sharp turns and present hundreds of jaw-dropping moments.
The characters will have a different kind of connection with you despite the short animation series.
Most handsome guy anime characters
5. Gray Fullbster:
The fanbase of the anime series Fairytail has a specific disagreement on the title of the hottest guy.
While we will discuss the contenders momentarily, Gray Fullbuster is another character who tops our top guy anime characters poll.
According to the manga series, Gray is a magician who possesses magic skills related to ice.
Maybe it's the cold properties of ice that Gray is often seen as a relaxed and calm character.
Throughout the series, he faces countless battles but manages to execute his finishing moves gracefully.
Another characteristic of Gray that could be the factor for his popularity is his constant habit of removing his T-shirt. With countless shirtless moments, we can pretty much guess his sweet spot among girl fans.  
6. Natsu Dragneel:
Now is the time for the next contender from the Fairytail series, and yes, he is our beloved Natsu.
For those who have yet to read Fairytail, the anime follows a simple scenario with magic and shonen characters.
The manga follows a straightforward pattern as Natsu unravels the mysteries of his father, who has been gone for years.
His magic element is fire, and his passion burns as hot as flames.
Maybe this fierce attitude of his has dropped him in the list of favorite guy anime characters. Although the manga has ended, Natsu and his popularity have yet to fade away.
7. Edward Elric:
For anime lovers, the anime and manga Fullmetal Alchemist and Fullmetal Alchemist are like a historical treasure.
A time when normal shounen animes were hitting the charts, incomes Fullmetal with a completely different scenario.
The main protagonist and his younger brother go through a lot at a very young age and then set on a journey to find the unknown.
It has been a long time since the manga ended, but Edward's goofy yet cool character remains engraved in fan's hearts.
8. Killua Zoldyck:
The hunter x hunter series has a good reputation among hardcore anime fans.
The anime follows an exciting yet straightforward storyline with two main characters Gon and Killua.
Killua comes from an assassin's family and has everything a professional needs to survive in an environment filled with killers.
Killua flaunts white hair and casual attire. Take that with a dose of intelligence, skill, and lightning-fast agility; the character instantly grabs your attention.
Killua is not only a cold-blooded killer but has warmth for his dearest ones. Maybe it's the union of both that makes him one of the best guy anime characters.
Hottest guy anime characters
9. Uchiha Itachi:
The list of famous anime boys, brings us back to the Naruto series, and this time, it's Uchiha Itachi from the Uchiha clan.
Itachi is a unique character in the whole series who switches back and forth between someone cold and ruthless to the most loving brother and a futuristic thinker.
The handsome man with his mad skills and striking looks have swayed the heart of thousands.
To know more about Itachi, you need to watch the series and draw your conclusions.
10. Usui Takumi:
The list of the hottest guy in anime is not complete without the mention of Usui Takumi. Usui is the male lead in the anime Kaichou Wa Maid Sama.
Usi is someone every girl wants as her boyfriend. In the manga, the boy is rich, has extremely handsome looks, and can do anything.
Who wouldn't like that kind of boy? His way of dealing with his troublesome romantic relationship and qualities as a gentleman makes him famous.
A beautiful face compliments this fantastic character.
11. Levi Ackerman:
One of the hottest anime guys is undoubtedly Levi Ackerman of the manga and anime Attack on Titan.
The manga is extremely popular among anime fans and has some exciting characters one can vote for.
Levi holds the title of the strongest soldier among humans in the series and has the skills to back up his reputation.
He leads fights as the squad captain of the special operations squad and has unbelievable fighting skills.
His cold and hardcore personality is something fans adore.
Hottest male anime characters
12. Kurosaki Ichigo:
Bleach is a famous anime that has maintained its status among big names like OnePiece, Naruto, Fairytail, and many others.
Personally speaking, Kurosaki Ichigo is my favorite anime character among all other protagonists.
The regular high school student Ichigo faces a significant turn in his life when he becomes a death god or a Shinigami.
Unlike other shonen heroes, Ichigo has a serious attitude when it comes to regular life ups and downs.
His Shinigami form and a never-give-up perspective are what attracted a strong fanbase.
His orange hair and excellent eye design make him one of the hottest guy anime characters.
Also, he doesn't jump to fights mindlessly like other characters.
Struggling through tough times throughout the series, he always maintains a good reason for striking his sword against enemies.
13. Sebastian Michaelis:
An addition in the hot anime boys category is Sebastian Michaelis from the manga Black Butler.
He is a butler with excellent characteristics. Although he has a rather dark side, the character perfectly portrays what a diligent and calm butler should aspire to.
His long and slender body and dark hair that adds to his dark personality melted thousands of hearts when the anime aired.
No matter the situation, Sebastian is a reliable guy who has nothing else in his mind other than to please his master.
14. Karma Akabane:
Red hair, medium length, In our next spot of fantastic guy anime characters, Karma Akabane secures a seat with his strong personality.
His medium-length red hair and beautiful eye designs have granted him many fans, among other Assassination Classroom symbols.
Anime watchers know that the character's hair color tells a lot about the personality of the essence.
Redheads are often portrayed as bright, strong, a bit cold, and a fine blend of cuteness.
15. Zero Kiryu:
Be it movies or the anime world, the craze for cool and cold vampires never fade away. Vampire Knight is one such anime that has a plethora of famous anime boys.
With so many handsome characters, it's hard to label someone particular as the hot guy.
But, fans have spoken, and their love for Zero Kiryu has filtered him victorious among other vampires.
In the story, he starts as a vampire hunter and faces several challenges along the way.
His unconditional love for the female lead and pale skin that hides his emotions makes him so lovable.
Famous anime boys
Below are some famous anime boys
16. Ban:
Ban from the Seven Deadly Sins manga with his red eyes and dark hair has captured the hearts of millions of female audiences.
In the anime, his character is immortal and has a very dark past.
His ways of dealing with the problem might not fit with everyone's moral standards, but that does not stop him from stealing our hearts.
Ban has a solid body and a handsome face to compliment his overall character.
He has a loving and soft side when it comes to romance.
He stands at an average height, and his cold facial expressions have pierced several hearts.
17. Future Trunks:
Dragon Ball Z is a legendary anime with unforgettable characters.
The anime is all about fighting and hot guys with long hair.
Any anime fan can tell you how excited they were when the future Trunks made his introduction in the series.
A long hair parted in the middle, a sword behind his back, and a fantastic body were a treat for fans that had been tired of fangirling over the main character of the series.
Best male anime characters
Below are few very cute anime guys.
18. L Lawliet:
L Lawliet is definitely on the list of cute anime guys.
The character is L Lawliet, and he plays the mastermind that battles the main character's evil plots.
His black hair and dark eyes give him that dark personality that works from the shadows.
A minor spoiler, though, L identifies the real culprit in the series when they meet for the first time.
I had to mention this fact because that was what started the whole L fandom.
L also has a cute side where he eats cakes and sweets for keeping his mind sharp, and who can forget that goofy sitting posture.
19. Lelouch VI Britannia:
The anime Code Geass has an evil yet charismatic lead with the name of Lelouch VI Britannia.
The anime follows a revolution story in Great Britain.
The main character's personality resembles that of Light Yagami of Death Note, meaning they are ready to sacrifice some lives in the name of justice.
He is one of the most loved guy anime characters among anime fans of the world.
20. Namikaze Minato:
The list of hottest guy anime characters is incomplete without mentioning Namikaze Minato.
Yes, another Naruto character but this time, with an added coolness.
Some people like to put him into the list of cute anime guys, but I think, Minato with his blonde hair, blue eyes, and skills, rises way above cute.
Anime lovers, especially Naruto followers, have a soft spot for Minato with his contributions to the storyline.  
we hope you enjoyed the list of handsome guy anime characters above
Before you go don't forget to check out below Mindless TV shows to watch on Netflix :