One of the most exciting features of Snapchat is Snapstreak. You would feel sad if you lose all your pictures if you have been running a Snap streak for over 100 days a friend. In this article, we are looking at how to get a streak back in Snapchat.
How does Snapchat streak work?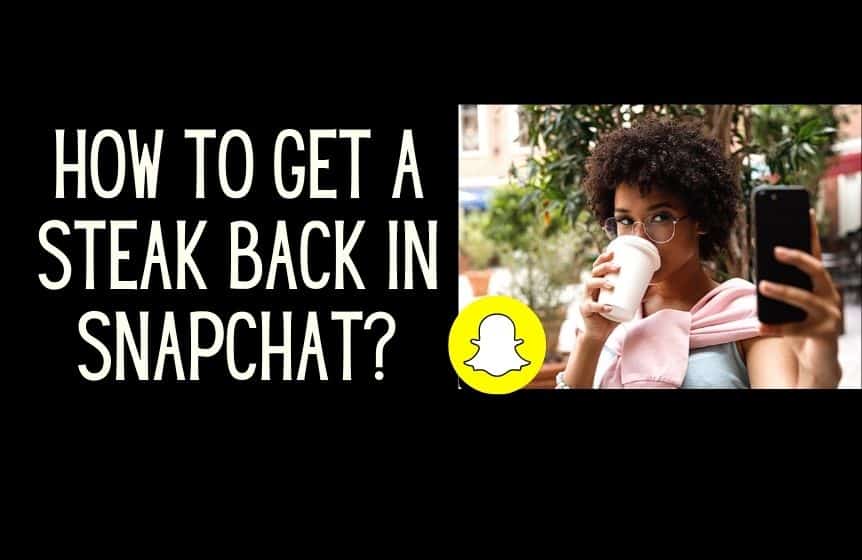 For a Snap streak to form, you need a couple of things. First, you need to send a snap to a friend every 24 hours, which is a serious commitment in itself. Second, that person needs to do the same. As long as these two rules are followed, you will have a Snapchat streak.
Note that exchanging normal text messages will not be considered a Snap streak.
If you are new to Snapchat, here is how to send snaps.
From the bottom of the screen, select the camera button 🔘.
To take a video, you need to press & hold the camera button. 🔘
If you want to snap a selfie, tap on the 🔄 to switch from the rear camera mode to the selfie mode.
Double tapping on the screen will also change the rear camera to selfie mode.
If you are new to Snapchat, you can add your friends by looking them up using their cell number or email address.
When you have the snap, pick the Snapchat friends you want to send it to, and then from the bottom right corner of the screen, hit the "Send Snap" button.
What is the fire emoji next to a friend's name on Snapchat?
When you see a 🔥 icon beside a friend's name on Snapchat, it means you have been exchanging snaps for three consecutive days now. Why three days? Well, that is how Snapchat works.
Seeing the fire emoji beside a friend's name means that you have already formed a streak with them. Who wouldn't like seeing this wonderful fire symbol?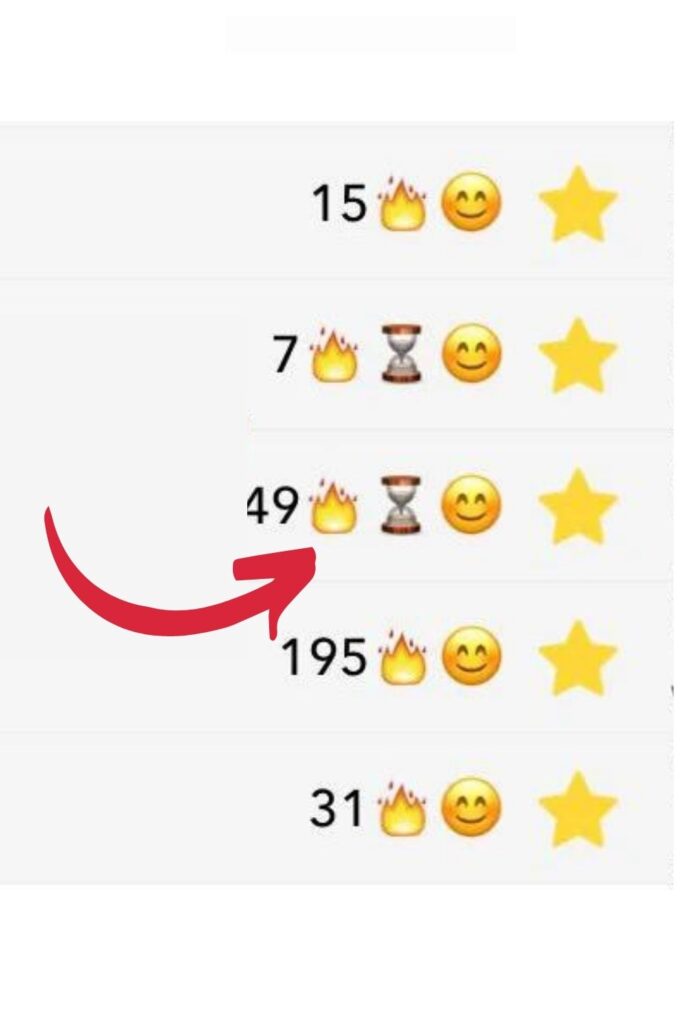 After the 3-day streak, you will also see the number of days you have had the streak for beside the 🔥 icon. For instance, if you have had a streak with someone for more than 20 days, you will see the number 20 right beside the flame emoji/fire emoji.
Know that you can only get Snap streaks with individuals. If you send regular snaps to a Snapchat group, it will not count as a Snap streak.
If you have lost a Snap streak with a friend, know that the Snapchat app comes with a feature for letting the users understand their streak is about to break.
When you have only a few hours left before your Snap streak breaks with someone, you will see a ⌛️ icon beside that friend's name on Snapchat.
Why did I lose my Snapchat streak?
Snap streak is Snapchat's number one strategy for user retention. This one feature alone makes the users keep coming back to the platform.
Snap streak is a big thing in the lives of many young people. Some people have had a snap streak for 10,000+ days. Yes, that's long, very long!
Maintaining Snap streak helps Snapchat users gain Snapchat streak score. The highest ever Snapchat score (61 million) was achieved by the user dion-19. This user also held the title for the highest streak of Snapchat.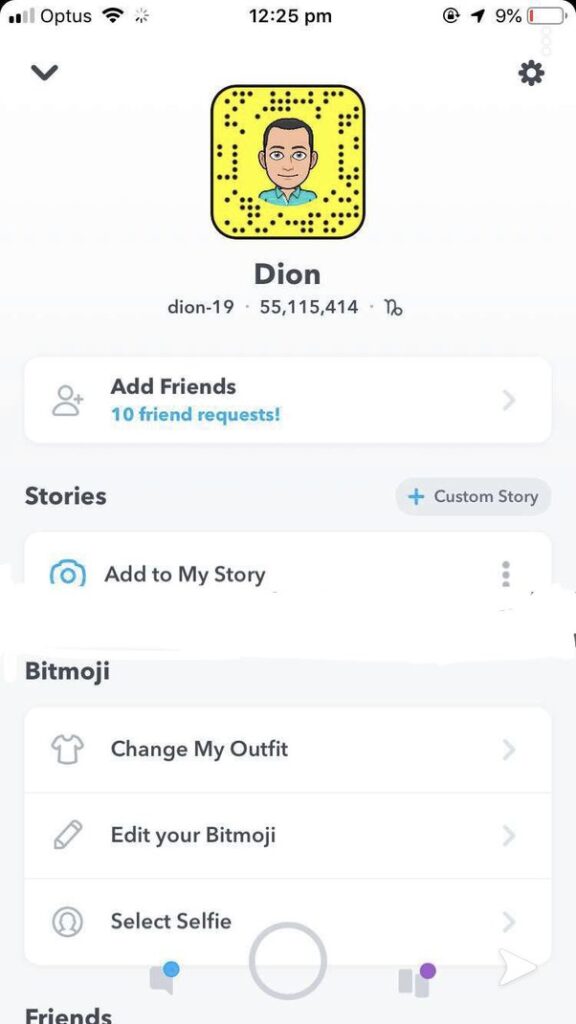 As discussed above, there are two conditions for a Snap streak. Two people must exchange snaps with each other every 24 hours.
The Snap streak will break if you have failed to send a snap to your friend within 24 hours.
However, if you think you have sent snaps every 24 hours, you can reach out to Snapchat's support page.
How to get a streak back on Snapchat?
If you exchanged snaps every 24 hours and still lost your Snap streak, you can report a problem. If the Snap chat support team finds that it was indeed not your fault, they will restore your Snap streak.
Oftentimes, your snap might not get through due to a connectivity issue/ internet connection. When this happens, even when you send a snap, it will not be delivered due to internet issues/network issues,/ technical issues. These are very common reasons for lost streaks.
Also, if your snaps failed to send through due to Snapchat's server outages, you have a valid claim to get your lost streak back.
Only two Snapchat activities will help you maintain Snaps streaks.
Exchanging photo snaps.
Exchanging video snaps. (Short videos, or long videos)
Having Snap streaks is a strong measure of how active you are on the platform.
If you have had a Snap streak with a friend for 100 days, you will see the 💯 emoji beside that friend's name. As long as you hit the 101 days, you will see the 💯 get replaced with a 🔥 emoji.
How to contact Snapchat support about a loss streak?
Follow the below steps to learn how to get a Streak back on Snapchat.
From your smartphone, open Snapchat.
Launch the settings option scroll down until you see the Support section.
From there, click on the "I Need Help" option.
Now tap on Snap streak.
Under the title "What if my Snapstreak…" header, you will see a hyperlink "let us know."
From the new window, select the "My Snapstreaks disappeared" option.
You will be taken to a new window to see a form.
Carefully fill up the contact form with the necessary information.
When done, hit the send button.
This is the only Snapchat streak recovery process for a lost Snapchat streak. If you lost the streak due to any fault on your end, you would have to start a new streak altogether.
Why should you have a Snap streak?
Now that we know how to get a streak back on Snapchat and submit a report for lost Snapstreak/Snapchat streak lost let us look at why you should make snap streaks in the first place.
Before we learn about the benefits of maintaining a Snap streak, let us look at some not-so-common confusions regarding Snap streak.
Did you know you can only maintain a Snap streak with images/videos using Snapchat's camera? Yes, that is right. It will not count as a streak if you send a snap using pictures you took with your phone's camera.
When you see an hourglass emoji beside a friend's name, it means that the streak you have with them is about to expire. ⌛
As soon as you send a new snap to that friend, the hourglass emoji will disappear. The hourglass emoji appears 4 hours before a Snap streak is about to break.
It is not important that you have to snap something interesting all the time. To keep the Snap stream active, you can also send blank snaps (direct snaps) to that friend.
Most of your snaps will be blank snaps unless you are very active. But that shouldn't be a big deal.
Always remember that your priority is to maintain the Snap streak. Whether you send the most incredible snaps or blank snaps should not be of any concern.
If you do not like sending blank snaps, try sending normal snaps using any of Snapchat's native filters, such as the Snapchat spectacles filter. Or use the special emojis from the sticker section of Snapchat.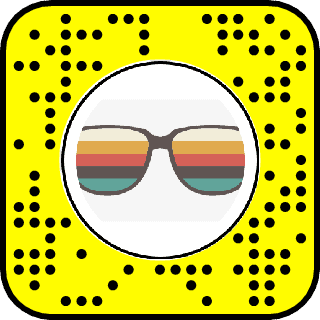 The key challenge while maintaining a Snap streak is to be consistent. People often lose their Snap streaks due to oversleeping or outright forgetting that they have a Snap streak to maintain.
If this happens to you, too, you can use any Snapchat reminder apps. These apps will send you a reminder about almost expiring snaps. Also, it will remind you to send regular snaps.
It is always a good idea to use such reminder apps. These will also show you the exact date you exchanged your first snap with a friend.
What is the pending icon in Snapchat?
If you have ever seen a "Pending" icon beside a close friend's name on Snapchat, don't waste your energy sending regular snaps with hopes of maintaining a streak.
A "Pending" icon signifies that a snap wasn't delivered through to the recipient. A grey arrow icon beside it usually follows the message. When that happens, the 24-hour window doesn't mean much.
If you see the "Pending" sign, it either means that the person has yet to accept your friend request, or maybe he outright has no such intentions at all.
As soon as that person accepts your following request, the grey "Pending" icon will disappear. Also, you will no longer see the number of consecutive days that you have had a streak.
On the other hand, if you had a long streak with someone, and then all of a sudden, you see the "Pending" icon beside a friend's name, it means they have unfriended you from the platform. Don't feel bad, mate. Everyone has to bear a fallout with friends from time to time.
What is the delivered icon in Snapchat?
On the other hand, if someone blocks you on Snapchat from your chat list, you will not see a "Pending" icon. Instead of that, you will see a "Delivered" icon.
After asking your friend, if you discover that they have not blocked you, make sure to reach out to the Snapchat team via the Snapchat's support page.
Please leave your query in the comment section below if you have any further queries.
Don't forget to check out about the Yellow heart on Snapchat.