Keeping kids safe online can be an overwhelming task for many parents. It is hard to keep up with different apps, games, and online activities that come up every day.
However, keeping kids safe online is more crucial now than ever.
With children spending more time online through online classes, activities, and games, it is a necessity to understand the virtual world they are spending time on.
In this blog, we will go through simple tips in keeping kids safe online that would not overwhelm you. But before that let us explore the importance of keeping kids safe online.
The importance of keeping kids safe online :
Monitoring your child's online activities can seem intrusive. But, according to a recent statistic by GuardChild, 43% of teens said that they would change their online behavior if their parents were watching them.
It is important for parents to know what their children are doing in the digital world. Sexual predators, cyberbullying and dangerous internet challenges are targeting children online.
Besides protecting your child from online predators, it is also important to monitor their digital footprint
This will have an effect on their online reputation that is important when they are applying for colleges and jobs.
Here are some of the dangers of the internet that you want to protect your kids from :
Cyberbullying
Online predators
Phishing
Scams
Malware
Posts that will haunt your kids years from now
psst, don't forget to :Download the PERSONALISED THE GROWTH MINDSET KIT helping children to stay calm, confident, and grounded even when growing up around social media.

Here are 5 simple tips in keeping kids safe online:
1. Use the apps that they are using
The best way to understand what your child is doing online is to be on the same app with them.
This will give you an insight into what the app is all about and what type of content your child is exposed too.
You will also know the possible dangers of the app.
Familiarise yourself with the app they are on and start monitoring their activities.
psst, don't forget join below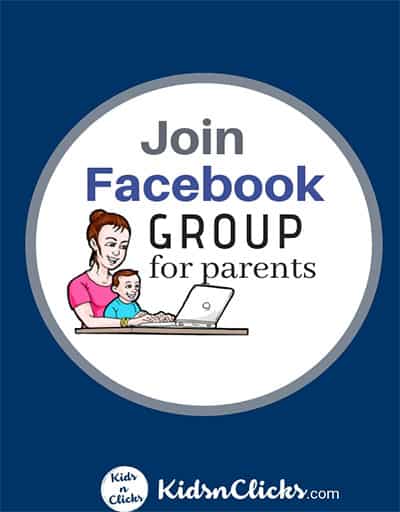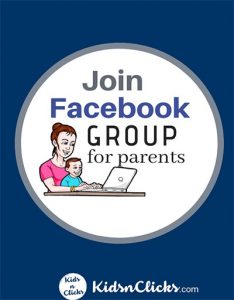 2. Google search the app
After downloading the same app as your child do a Google search on the app.
Type in keywords such risks, reviews, privacy, and usage. These keywords can give you a wealth of information about the app.
3. Talk regularly to your kids about online safety
Speak to your child regularly about what they watch and read online.
Having a one-off conversation is not enough.
Talk to them about the latest online trends so they know that you are aware of what is happening in the online world.
Join our Eparenting group to keep yourself updated on the latest digital trends
4. Set internet rules and regulations
There is plenty of social media contract that can get parents started with setting boundaries on the internet.
The contract will set a guideline that your child should follow.
It also works as a reminder for your child to follow the rules that have been agreed by both parents and children.
5. Monitoring by age & Parental control
Different ages may require different sets of monitoring levels.
But there are certain things that can stay the same regardless of your kids' age.
For instance, all computers should be located in a central area of the house and no mobile phones allowed in the bedroom beyond a certain hour of the night.
Parents can even do a spot check on their child's devices.
Using parental control apps is another way of monitoring children online.
There are plenty of options for this including Net Nanny, Safetonet and Websafety.
There is no perfect parental control app – each differs in terms of the services they offer, what they monitor, and the settings offered to parents.
Even though parents have opted to use parental control apps, it is crucial to stay up to date with the latest digital trends and stay on top of children's online activities.
Other tips in keeping kids safe online :
Keeping kids safe online should not be complicated as long as we are ready to educate ourselves about basic internet safety issues.
In this section we will go through some other tips in keeping kids safe online
1. Net Restrictions
Set rules on how long kids are allowed to spend time online, sites allowed to visit, and where they can browse.
When I first had a computer at home, about 20 years ago, I remember it was being placed in a common area in the house.
Those days there was MIRC and ICQ where you can chat with strangers online.
My parents are not tech savvy and did not know what those platforms are.
But every time they pass the computer they would ask me what I was doing and would ask me to open the windows.
Having the computer placed in the living room prevented me from chatting to strangers online or even opening sites I shouldn't be on.
If you have older kids then restrict their phone usage at night in their bedroom.
Have a storage and charging place in your home where all cell phones are kept at night time. If you have preteens here are few internet safety tips.
2.Open and honest communication
Children especially teens will not open up so much to you as to what is happening in their life.
They might not inform you about what they do online or bullying messages they may have received.
The best indication you may have is to pay attention if there is a change in their behavior.
If your child is being bullied, don't jump into confronting the bully. This may make it worst for your child.
Screenshot the messages being sent to your child and save it. Show it to the right authorities, including your child's school and police if needed.
psst Don't forget, Download the Personalised Growth Mindset Kit
3. Keep settings to be Private
Inform your kids to keep their social media profile private. Do not share information on their location, telephone number, school address, and email.
Every now and then do check their social media profile to know if their information is still private.
Turn off location settings on their mobile phone so they do not 'check-in' every time the post online.
Conclusion
It is not easy to monitor children's online activities. Kids are smart in hiding things on their mobile phones.
But the more parents monitor and try to keep up with it all the harder it is going to be for children to hide things away.
By letting children know that parents are monitoring their online behavior they will be more careful about what they post online. This will also keep them safer.
The tips given above will help in keeping kids safe online without invading too much into their freedom and privacy.
Finally, Don't forget to check out the Growth mindset activities which can be a useful tool for your child to be reminded of how unique and amazing they are.