Coming up with creative Life360 circle name ideas can be a fun and engaging activity for family and friends.
Whether you want to identify your group with a unique tag that describes an inside joke or want to express the bond you share with your loved ones, an aptly chosen name can add an extra touch of personality to your circles.
This article provides a variety of Life360 circle name ideas, tailored for every type of group and to suit all kinds of moods. From funny and quirky to cute and cool, we've got you covered!
What is Life360?
Life360 is a location-sharing app, that allows friends and family members to stay connected. Users can create private groups known as 'circles' to share their locations and communicate easily.
Below are some funny Life360 circle name ideas.
Funny Life360 Circle Name Ideas for Home
These funny names are perfect for residence halls or house names, offering a hilarious twist on the traditional family circle:
Mickey Mouse Drug House
Clit Capital
Meth Lab
Frat House
Slut Hut
Hoe Hut
Trap House
Lost Homing Pigeons
Couch Potatoes Clan
Mad House
Chaotic Kingdom
Trilogy Members
The Nut House
Junk Food Junkies
House of Drama
Pajama Party Pros
The Crazy Bunch
Room Raiders
Homebound Hooligans
Chill Zone
Laughter House
Self-Quarantined Quirks
The Riot Room
Indoor Insanity
Home Alone Fan Club
Not Fast, Just Furious
The Mad Clan
House of Misfits
Homework Haters
Serial Chillers
The Loony Bin
Wi-Fi Wasters
Do Not Disturb
The Roaming Gnomes
Happy House Invaders
Dork Dynasty
Funky Family
The Noisy Neighbors
The WiFi Thieves
The House Arrest Crew
Related : Best Rocket League club names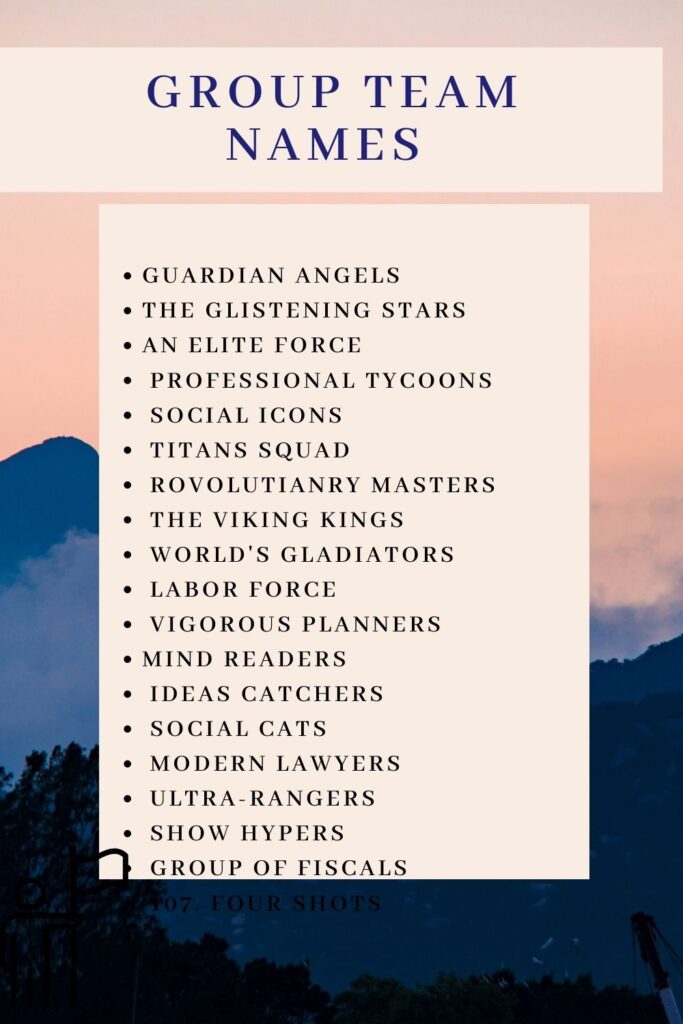 Life360 Circle Name Ideas for Friends
Your friends are your chosen family members, and a good group name can reflect your unique life experiences, shared memories, or even an inside joke:
The Nerd Herd
Trouble Makers
Procrastination Station
The Late Comers
Memes and Dreams
Serial Taggers
Chaos Coordinators
Partners in Crime
The Walkie Talkies
Drama Club
Insomniac Clan
Weekend Warriors
The Meme Team
Midnight Munchers
Goof Troop
Laugh Factory
Non-Stop Pings
Mad Chatters
Internet Explorers
Circle of Trust
Brunch Buddies
Always Online
Screen Zombies
LOL Stars
Text Masters
Punny People
Not-So-Secret Society
Emoji Overloaders
The BFFLs
HashTaggers
Meme Machines
The Has Beens
Net Surfers
Snap Streakers
The Insta-Gang
Like Lords
Silent Tappers
Best Friends Forever
DM Sliders
Tag You're It
Life 360 Circle Names for Couples
For the lovebirds who wish to have a circle of their own, here are some cute life, funny, and unique names:
Love Birds Nest
Sweetheart Squad
Double Trouble
Forever Us
Partners in Wine
Cuddles and Chaos
Better Together
The Dynamic Duo
Two Peas in a Pod
The Sweet Spots
Adventure Awaits
The Love Loafers
Endless Love Loop
Rom-Com Roomies
Heart Hackers
Just Us Two
The Blissful Bunch
Cupid's Targets
Love Bound
Passion Pals
The Heartbeats
Always on a Date
Lovers Lane
Dream Team
Stuck Together
The Sweet Talkers
Love Voyage
Destiny's Duo
Hugs and Kisses XOXO
Endless Emojis
Forever Swipers
Dreamy Dates
Love Bubble
Cuddle Commanders
XOXO Gossip Duo
Love-Struck Pair
The Flirt Alerts
Crazy in Love
Star-Crossed Lovers
Netflix and Chill
Unique Life 360 Circle Names
For those seeking some unique names to stand out on the social media platform, these suggestions are for you:
Cosmic Coordinates
Eclipse Enthusiasts
Quasar Quirks
Hopping Halos
Timezone Titans
Orbital Oddballs
Latitude Legends
Longitude Lunatics
Prime Meridian Mates
Geo Junkies
GPS Gurus
Lost in Longitude
Coordinates Crusaders
Space-Time Squad
Wanderlust Warriors
The Quantum Quorum
Magnetic Meridians
Geo Geeks
Wayfarers in the Wild
The Space Savvy
Astral Adventurers
Celestial Cyclers
Geo-Gypsy Gang
North Pole Nomads
Southern Hemisphere Hipsters
Latitude Lunatics
East of Eden
West World Wonders
Navigational Nuts
Cartographic Crew
Distance Dwellers
Map Madcaps
The Geo Gnomes
Nomadic Nebulas
Waypoint Wanderers
Meridian Misfits
Polaris Pals
Terra Tribe
Vortex Voyagers
Orbit Outcasts
Memory Makers
Secret Sharers
Endless Chatters
Sassy Sidekicks
Dynamic Dudes
Laughing Lads
Gal Pal Group
Forever Friends
Gossip Gatherers
Prankster Posse
Crazy Comrades
Bonding Buddies
Storytelling Squad
Trustworthy Tribe
Jovial Jokers
Lively Lads
Cheerful Chums
Trust Troop
Banter Brigade
Daring Daredevils
Thrilling Threesome
Fantastic Four
Party Pals
Adventure Allies
Joyful Jesters
Unity Union
Keen Kin
Mirthful Mates
Grin Gang
Blissful Brothers
Cool Life360 Circle Names
These cool names are bound to make your circle the talk of the town on this location-sharing app:
Roaming Rhinos
Geolocation Gladiators
Traveling Tornadoes
Pinging Pumas
Location Lynxes
Migrating Monarchs
Nomadic Ninjas
Vagabond Vikings
Globetrotting Gurus
Compass Cougars
Chart Chameleons
Map Mavericks
Passage Panthers
Latitude Leopards
Voyage Vipers
Odyssey Otters
Peripatetic Pythons
Route Raptors
Wandering Wolves
Journeying Jaguars
Peregrine Pigeons
Territorial Tigers
Itinerant Ibexes
Roaming Roadrunners
Navigating Nightingales
Geotagging Gazelles
Map Meerkats
Expedition Eagles
Coordinates Coyotes
GPS Grizzlies
Hiking Hippos
Traveling Toucans
Destination Dholes
Pathway Pumas
Journey Jackals
Trekking Turkeys
Wandering Warthogs
Itinerant Impalas
Migratory Mooses
Locating Lynxes
The Shadow Society
Cosmic Clan
Phantom Phalanx
Velocity Vipers
Fusion Force
Quantum Quakers
Galaxy Guardians
Nebula Nomads
Velocity Vanguard
Stellar Stalkers
Thunder Tribe
Omega Operators
Photon Phantoms
Lunar Legion
Dynamic Dragons
Infinity Insiders
Meteor Mavericks
Cyclone Crew
Blitz Brigade
Eclipse Enclave
Sonic Squadron
Starlight Seekers
Nova Network
Quasar Questers
Aurora Alliance
Spectrum Squad
Pulsar Prowlers
Zenith Zealots
Event Horizon Explorers
Comet Commanders
Best Life360 Circle Names
If you're in search of the best names to identify your group, here are some suggestions:
Group GPS
Planet Protectors
Locator Legends
Destiny's Dots
Position Pioneers
Compass Clan
Trailblazers
Geocaching Crew
Voyage Vagabonds
Space Savers
Pinpoint Pals
Position Prowlers
Circle Seekers
World Watchers
Explorer's Enclave
Spot Searchers
Place Pinners
Space Spartans
Terra Trackers
Geospatial Guardians
Pathway Pioneers
The Terra Titans
Passage Protectors
Globe Guardians
Map Maestros
The Orbiting Owls
Landmark Legion
Earth's Envoys
Location's Lineage
Wayfarer's Wardens
Navigational Navigators
Tracking Tribe
Spot Stalkers
Pathway Patrollers
The Locating Lions
Earth's Enigmas
Globe Gobblers
Geocaching Geniuses
The Passage Patrollers
Coordinates Connoisseurs
Pathfinders
Vantage Visionaries
Unity Union
Summit Seekers
Harmony Hikers
Trailblazing Titans
Stellar Sentinels
Peak Pioneers
Odyssey Operators
Destiny's Disciples
Globe Guardians
Zenith Zen Masters
Terra Trackers
Latitude Legends
Meridian Masters
Voyage Vanguard
Horizon Hunters
Pioneer Pack
Cardinal Crew
Pathway Pursuers
Apex Allies
Terrain Tribe
Compass Comrades
Latitude Legion
Destination Disciples
Expedition Enthusiasts
Odyssey Observers
Journey Juggernauts
Space Spartans
Atlas Army
Cute Life360 Circle Names
Infuse a bit of cuteness into your circles with these adorable names:
Bubble Bunnies
Muffin Makers
Snuggle Squad
Heartful Huggers
Cuddle Cubs
Giggly Gang
Sweet Sprinkles
Marshmallow Mates
Huggy Bears
Smiley Seekers
Popping Poppies
Lovebug League
Cupcake Clan
Sugarplum Pals
Squishy Squirrels
Honeybun Helpers
Teddybear Tribe
Sparkly Stars
Candy Crew
Petal Pals
Snickerdoodle Squad
Fluffy Foxes
Sweetie Pies
Lovable Lions
Pancake Pals
Jellybean Jokers
Darling Ducklings
Donut Darlings
Rainbow Rangers
Kitten Klub
Sparkle Sprites
Twinkling Turtles
Sunny Sunflowers
Daisy Dancers
Bubblegum Buddies
Glitter Guppies
Lollypop Lovers
Cookie Comrades
Waffle Warriors
Pudding Pals
Bumblebee Bunch
Lovely Ladybugs
Candy Cloud Clan
Marshmallow Mavens
Sugarcoat Squad
Lovable Lemmings
Twinkling Teacups
Starshine Squad
Bunny Bunch
Angelic Alligators
Puffy Pandas
Cupid's Crew
Glittery Giraffes
Sprinkle Sprites
Baby Bunnies
Dreamy Daisies
Fuzzy Foxes
Peppy Parrots
Cute Koalas
Moonbeam Monkeys
Whimsical Whales
Heavenly Hamsters
Smiley Sunflowers
Popsicle Pals
Doodlebug Dwarfs
Fluffy Flamingos
Lovely Lemurs
Honeybee Huddle
Shimmering Starfish
Twinkletoes Tribe
How to Change Life360 Circle Names
Life360 allows the circle admin to customize the name of the circle. Here's the easiest way to change your circle's name on this mobile app:
Open Life360 and go to the desired circle.
Tap on 'Settings' located at the bottom right of your screen.
Tap on 'Edit Circle.'
There you'll see your current circle's name, tap on it.
Enter your new name and tap 'Save.'
Remember, Life360's privacy policy prohibits the use of special characters, explicit language, or offensive content in circle names.
You can use a mix of uppercase and lowercase letters, numbers, and additional symbols such as hyphens or underscores.
Always be respectful and mindful of other members of the circle. If anyone expresses dissatisfaction with a circle name, it's best to find a name that everyone agrees on.
After all, Life360 is about making connections, not breaking them. So, go ahead and create your own designs, infuse fun into the topic of life and always respect the privacy and preferences of others.
Conclusion
Creating fun and unique names for your Life360 circles can bring a new layer of enjoyment to this app.
Whether you're looking for funny, unique, cool, best, or cute names, there's a world of creativity waiting for you.
With this extensive list of Life360 circle name ideas, you're sure to find the perfect name to represent your circle, whether it be friends, family, or loved ones.
Remember to consider everyone's preferences and always follow the app's guidelines.
We hope this list inspires you to come up with some of your own creative names, and don't forget to share your favorite names in the comments section!