.Here are some top tips and learning sources on maths for younger kids age 4 to 12 years old.
Plus, we reveal how DoodleMaths can be used to transform your maths learning into a truly engaging educational experience!
Maths For Younger Kids Age 4+ Learning Tips:
Here are a few ways we can help younger children be interested in maths:
1 Little and often gets results
When learning the piano, it's not necessarily the most gifted or those with the best teacher who moves through the grades. It's the ones who put in daily practice.
The same goes for maths for kids, so try and do a little every day. The little and often approach is key
psst, here are some fun and educational activities you can do with your kids

2 Don't be afraid to make mistakes
There's no such thing as mistakes, only lessons.
Ensure your child doesn't get disheartened and deflated if they don't get an answer right the first time.
After all, we can make maths for younger kids fun by allowing them to learn from mistakes.
3 Celebrate effort
We recommend rewarding effort over ability. Consider the progress your child has made, such as mastering a times table.
It's imperative to adopt a growth mindset and positive attitudes towards learning! Especially when it comes to maths for younger kids. This is not the easiest subject, hence a reward can increase their motivation.
Creating a reward system, whether it's stickers for getting a high score or a treat for a set number of days' streak.
This will help motivate a child to want to progress.
Try to introduce these into your home learning.
4 Relax and recuperate
Try to avoid home learning immediately a tiring activity. Children must have time to reset and clear their heads.
It's also a good idea not to start home learning if your child is sad, upset, or tired.
This will prevent any tantrums and ensure your child associates positive feelings with education!
ppsst, Dont forget to checkout Doodle Maths
5 Encourage, encourage, and encourage!
When used correctly, encouraging words and phrases can have a powerful positive effect on children and their confidence.
When a child displays good effort, try and remember to praise them.
6 Remind children of how far they've come
Subjects such as maths are life skills – they'll help your child to move through the world with confidence!
Make sure your child knows how proud you are of all they have achieved in this subject, as well as the worries they've faced, the mistakes they've learnt from, and for everything they've learnt so far.
And, most of all, for being themselves!
7 Bring learning to life through conversations and play
Contextualising subjects by looking at how they're used outside of the classroom is a fantastic way to bring learning to life.
Most importantly, it can be inspirational for children! This can also be achieved in the form of play – here are a few examples:
· Get them to play shopkeeper and add up the cost of items in your basket
· Use fractions to slice up a pizza or to divide sweets for the family
· Ask them to measure out ingredients when baking
· Create mathematical stories where your child can only progress through the chapters by answering questions correctly
There are lots of different ways to do this, and they all help bring maths to life for them. You can find more ideas on this blog.

Educational apps, like DoodleMaths, focuses on maths for younger kids by empowering your child to work independently and to achieve confidence.
The mix of questions, games, and challenges will keep them engaged and motivated.
The Parent Dashboard allows you to track their progress, set motivational goals for them, and set work in topics they're currently learning in school.
While as parents, we would love for our children to be meeting or exceeding age-related expectations (AREs) in the national curriculum, what we genuinely want is for them to feel confident and excited in their learning, rather than anxious and disengaged.
This is where DoodleMaths can help.
How old is Doodle Maths for?
The award-winning digital maths program, DoodleMaths, creates individual work plans for children from Reception to Year 6.
The app can help your child during this home-learning period and beyond.
Its intelligent algorithms build a personalized work program for your child, perfectly tailored to suit their level, strengths, and weaknesses.
It works on short, snappy curriculum-aligned exercises that conveniently fit around busy schedules.
How long should my child spend on Doodle Maths a day?
Just 10 minutes a day is all they need. They can even use it offline and upload progress later, great when faced with weak wi-fi issues!
The included motivational features ensure the child comes back every day feeling more and more confident about their maths.
How good are the questions on Doodle Maths?
DoodleMaths' smart algorithm, Proxima™, ensures that 80-90% of questions are achievable for your child.
This means that they'll find 10-20% of them challenging, helping them to develop their skill.
Do I have to be involved with my child when using Doodle Maths?
Doodle Maths is designed using this algorithm rather than being set standards for a child's age or year-group.
Parents can be involved as little or as much as we feel comfortable.
DoodleMaths can be used to help children keep on top of their learning, and to catch-up, in any areas, they're finding more challenging.
By gradually introducing new concepts and revising tricky topics, progression through the curriculum is guaranteed!
Plus, you can even set your own goals to motivate your child and work towards specific learning objectives.
Don't forget to download the smartphone self-evaluation toolkit for your kids
Before you go, don't forget to check out the growth-mindset kit aimed at raising children growing in a tech world.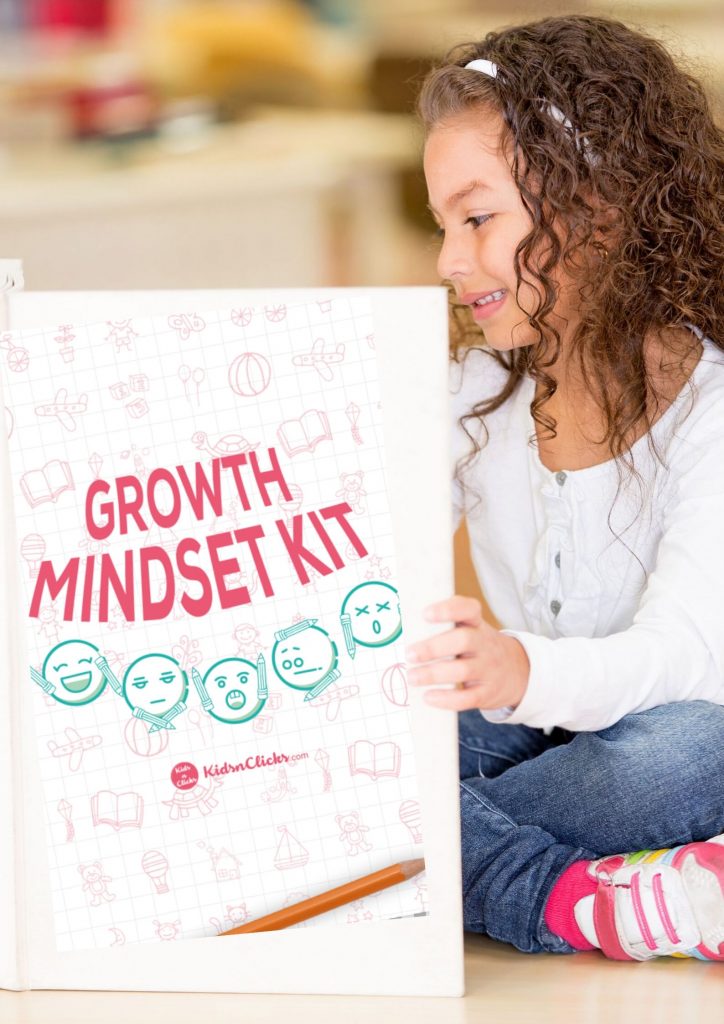 This post is sponsored by Doodle Maths