There is no doubt that Clubhouse is gaining in popularity in the last few weeks. Many people have been actively seeking invites to join this app. There are certain parts of the app that might not be so clear to users, such as how to check who is online at Clubhouse?
The search term of finding people online at Clubhouse can be found in many online forums.
This is quite an important feature of the app because by knowing who is online at Clubhouse a user can create a private room and start chatting with those users.
Now let's go through how you can find online users at Clubhouse.
What does the green dot or online mean on Clubhouse app?
Clubhouse will show you people who are currently active on the app.
This means that the person has the app open on their phone or is engaging in one of the rooms.
For you know the people who are active on the app you will need to follow them and they need to follow you back.
Once this is done you can then see the green dot appearing next to their image if they are online.
How to check if someone is online at Clubhouse app?
When you first open Clubhouse you will see your home page.
Unlike other social media apps, you will not be presented by random status updates and images. Rather you will see current rooms that are active that you can join.
You can check who is online at Clubhouse by clicking on dotted icon with the green button next to it.
Another easier way to do this is to swipe right on the home page. This will bring up a list of contacts that are online.
You can then decide if you would like to start a room with any of those people.
How to start a room with people who are online at Clubhouse app?
Clubhouse does not allow users to chat with people they have not followed or those who are not following them back.
You can only chat with people who are already on your contact list.
You can start chatting to contacts that are online by clicking on the +room icon.
This would mean that you are ready to have a conversation with that person. Remember that Clubhouse does not support any text or private messaging service as the purpose of the platform is to encourage real-life conversation among users.
Once you click on the person's profile you have 3 options:
Start a closed room together : chat privately with the person
Join the room they're listening to : Be part of the conversations they are in
View full profile
The person will then get a notification that you would like to chat with them and they can either accept or reject the invite.
You can have a private chat by clicking on the Closed room feature.
What does the minute or hour sign next to the profile picture on Clubhouse app mean?
The minute or hour next to the the profile picture of a person shows the last time the person was active on the app.
For example, 16hr means that the last time the user opened the app was 16 hours back.
Hence, even though a person may come up as online on your contact list, it is best to check the last time they were active on the app by looking at the time that comes below their profile picture.
To check is is active currently, the word 'online' will appear at the bottom of their profile picture.
How to check if the people you follow are online?
There is no way for you to know this unless the person has followed you back.
The only thing you can do is to check when they will be online.
Once way of doing this is by clicking on the "Bulletin" section on Clubhouse app.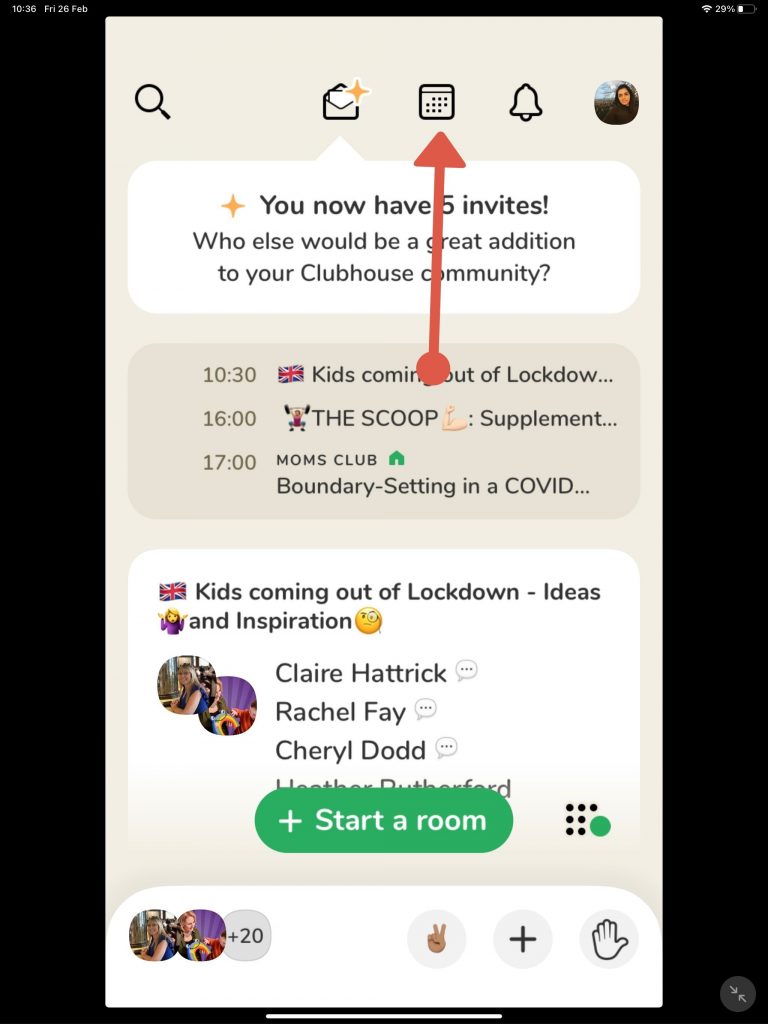 This will show the list of events or rooms that are coming up.
By clicking on any of the rooms or events you can see who will be speaking at the room.
If the person you follow is listed as one of the speakers then you can know what time they will be online.
You can join the room they are in and engage in the discussion. Connect with them on Twitter & Instagram and drop them a message.
If you see the person is active in one of the rooms that is in progress then click on "join room in progress".
And if you wish to be notified for any upcoming events click on the bell icon on the top right corner of the screen.
Don't forget to set reminders to your calender on any upcoming events that you do not want to miss.
Click on "Add to calendar" option and enable Clubhouse to send notifications to your device.
Conclusion
We hope we have answered your question on how to check who is online at Clubhouse.
Let us know by commenting below if you have any questions regarding the Clubhouse app.
Related topics :
How to record audio on Clubhouse