Is your child a vlogger or are you looking for an alternative to YouTube for kids? Then Popjam app is something you might want to consider.
Given the inappropriate content found on YouTube, Superawesome a new startup aims to solve this problem by introducing Popjam app.
What is the Popjam app?
PopJam app is aimed for kids below the age of 13 years old.
The app can be downloaded on any android or IOS device. It is free to download and there are no in-app purchases found on this app.
It is an app that allows children to create and share art and photos with other users on this app.
Children can take quizzes and play games on the app.
SuperAwesome the creator of Popjam app is known as a kid friendly technology company that respects kids' privacy, as stated in Tech Crunch.
This company states that it does not capture children's data nor does it breach the GDPR regulations.
The launch of this app is appropriate given the recent lawsuits on YouTube over children's privacy.
What parents need to be aware of is that SuperAwesome works with advertisers who have products or services that are designed especially for kids below the age of 13 years old.
Some of the companies they work with include Crayola, Topps, Spin Master, Warner Bros and many more.
They work with a panel of parents that will select the developers that are accepted into its app.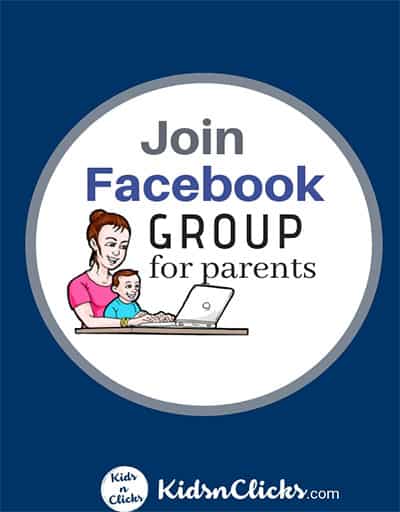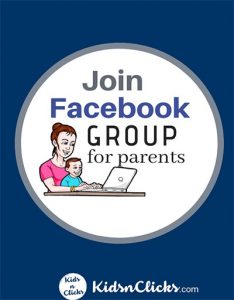 Many parents might be on edge thinking that they will allow their kid an app with advertisements in it.
However, do think about Youtube and the number of ads and inappropriate content slipping through it.
I still think that if parents are anyway allowing their children to go on Youtube where there are endless advertisements then this could be a safer alternative to that.
Though it is never 100% secure online, PoPJam app has a number of safety guidelines in place for children.
This is what parents need to know about PopJam app:
PopJam a free app where kids can draw, share their artwork, and interact with other kids on the platform. It is a safe community for children.
How does Popjam work?
Download the app
No email address is required to sign in the app
It is advised that you add a password recovery in case you forget your child's password
Your child now has a channel where he/she can post things ( similar to a wall or feed in other social media platforms)
Your child can now start taking the quizzes on the app or start sharing their creations.
Is there any parental control on this app?
There are no parental controls on this app. However, Popjam app is highly moderated. There are no private posits or conversations on this app.
Popjam encourages parents to sit with their children while they are using the app.
Parents can also open an account with the portal https://parents.superawesome.tv/
Safety issues with Popjam app:
❌
Every child's profile has a number of followers in it. This app is also known as the 'Instagram for kids'.
❌
Do I really want my kids obsessing about the number of followers and likes they have from a young age?No!
❌
Browsing through this app feels like it is just another social media app teaching kids to be celebrities from a young age.
Is this app truly interested in our child's psychosocial development of our child when they are exposing them to such social pressures?
❌ The biggest disappointment I have with this app is that it does not notify parents when a child's content is bared. This could be due to offensive language, bad behavior, or negative comments.
check out the Personalised Growth Mindset Kit designed to raise confident kids growing up with tech

Positive things about Popjam app:
✅
They have moderators to monitor its content
✅
Kids can only post between 6am to 11pm.
✅
Parents can monitor kid activities using its parental portal
✅
PopJam uses SIFT, 'the most advanced image and text filtering, and behavior-monitoring software available.'
✅ Selfies are discoured and not allowed on this app. Popjam encourages users to use stickers instead of their own selfies when using the app
✅ The company filters and negative content and comments on the app. There are hardly any fault languages that can be found on this app which makes it relatively safer for children to use.
✅
Popjam app encourages creativity by getting users to draw pictures, and add stickers and colors to it. Children can also add animations and gif to their images.Children can also watch videos and take quizzes on this app
✅ Users can report people who have made offensive comments. The report button is easy to use on the app. Users are also encouraged to block people who makes them feel uncomfortable. Once a user has been blocked, they can no longer search for you or comment on your posts.
Currently, this app has been downloaded over 1 million times. SuperAwesome claims that kids are spending approximately 45 minutes a day engaging in this app.
Don't forget to check out the growth-mindset kit made to help kids find their purpose
Will I allow my child on Popjam app?
This is a much safer alternative than all the other social media platforms for children. The fact that the app is highly moderated makes it relatively safe.
Also, no selfies are allowed on this app and children can only use it between 6 am to 11 pm.
Children are encouraged to be creative on this app and the company vows to never share any personal information.
I would allow my child to use this app under strict supervision as nothing is ever 100% safe online.
This would be a good app to start with before allowing your child on other bigger apps like Facebook, Tik Tok, Instagram, etc which has big security concerns for children.
I would like to know what other parents think about this app? If your child is a content creator, how do you prevent them from obsessing about likes, followers, and subscribers?
Do you think PopJam is really concerned about the digital wellness of our kids or just another money making app aimed at children?
Don't forget to check out the Growth mindset activities which can be a useful tool for your child to be reminded of how unique and amazing they are.