PlayStation Network (PSN) is the ultimate home to every fan of the gaming world. The digital media entertainment service by Sony Interactive Entertainment lets gamers create their PSN accounts, choose online IDs (PSN name), add friends, and explore popular video game consoles and connected devices.
A PSN account gives you access to the PlayStation Store, which contains enormous PlayStation games and the PlayStation Plus library.
If you become a PlayStation Plus subscriber, you can enhance your gaming experience with multiplayer online games.
Once you open the account, you need to spruce up your PSN profile with an eye-catching PSN ID. But you don't have to worry much about that since you are in the right place to find a massive list of names to help you choose a great PSN username.
How to choose a good PSN name?
If it is your first time opening a PlayStation Network account, I will give some essential tips to aid you in choosing a unique username. Because in the network of gamers, you will need a profile name that will make you get noticed even before you display your gaming prowess.
Remember, your PSN name will be your first impression, and you will want to stand out for your username and not as the gamer with the worst PSN name ever! So, follow these tips:
Use creativity to be unique:
The easiest way to stand out is by having a unique display name.
This is where your creativity kicks in. Play around with random names, add hyphens to existing user names, mix letters and numbers or unique characters.
Whatever your creative juice guides you to come up with a kickass PSN username.
Be relevant:
Another good idea is to make your username related to the games you love.
This is important in creating a rapport with fellow lovers of that game, and people get to like your tastes in games beforehand.
Get ideas from things you already love:
Think about the Games, movies, shows, and your favorite heroes. What are your cherished phrases in movie scenes, the best level in the game, your adored Marvel or DC hero
You can use these as the inspiration for that perfect PSN username. Other Gamers will quickly identify what you love in your catchy name.
Do not use an offensive name:
Apart from bad language being against the rules of some gaming consoles, it can also paint a poor picture of your personality.
You do not want your first impression of other gamers to think you are not a very nice person
Use humor:
You can consider having a funny name since funny PSN names quickly get the attention of other gamers.
It is also essential to keep your name reasonably short. Do not surprise other gamers with a ridiculously long PSN name!
Now, you might have an account and feel that maybe your current online id wasn't the best name you could come up with, or you let the PSN choose a random username for you, don't worry, for I will show how to change it to a new online ID.
Related : Awesome Gamer Tag Ideas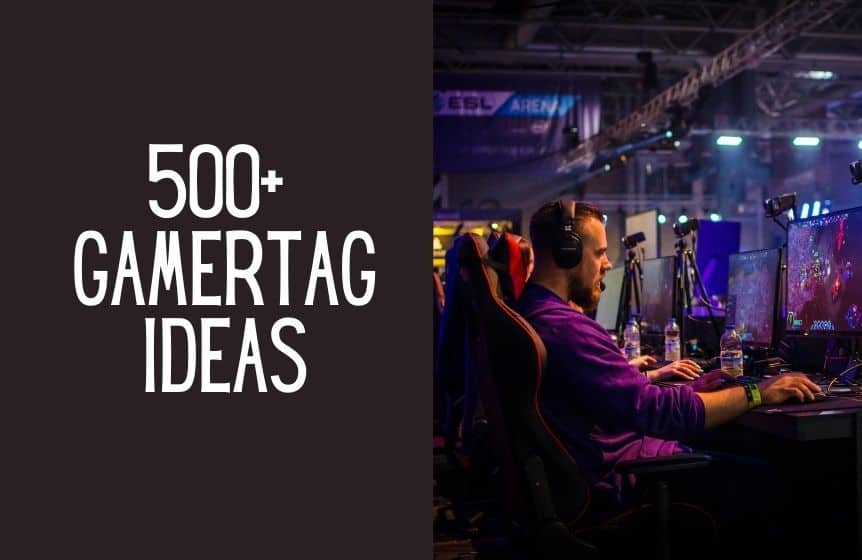 There are two ways to change your PSN name:
From the PlayStation:
Open the settings tab.
Then go to Account management <> Account information <> Profile <> Online ID
Use the edit button next to your old PSN name, input your new PSN name, and follow the on-screen prompts to save the changes.
From the web browser:
Launch your preferred web browser, then go to the official website of Sony PlayStation.
Enter your login credentials.
Select the 'Edit' option near your 'Online ID.'
Type your preferred new ID and follow the screen prompts.
Changing your username is not so restrictive that you cannot revert to your old username. If you want to use the old name, you can contact PlayStation support to change it.
Alternatively, if you do not want to confuse your fans, you can display your new username next to your old username for 30 days to make them notice your intended change.
The username change for PlayStation is free only for the first change. You'll have to pay a fee for the username changes for additional changes.
PlayStation Plus members enjoy a 50% discount for the name change features.
A PlayStation Network account is essential to a gamer, as it gives you access to the PlayStation Store, which has a massive list of Ps4 games, like the famous grand theft auto v.
Without further ado, let's look at the list of awesome PSN names you can consider using in your quest for the perfect PSN username.
Clever PSN Names
A clever name shows your quick-witted and intelligent perceptive in coming up with one.
It is excellent for flaunting to your fellow gamers that you are more than just a gamer but also a witty person.
Check out the great names below to give you clever names ideas and see if you can find the best name to use as your PSN name:
47 Danny
Knight Killers
Dynoo
Dark Gladiators
IronFan
Agents of EVIL
Indian Assassin
Operation Annihilate
Raging Rangers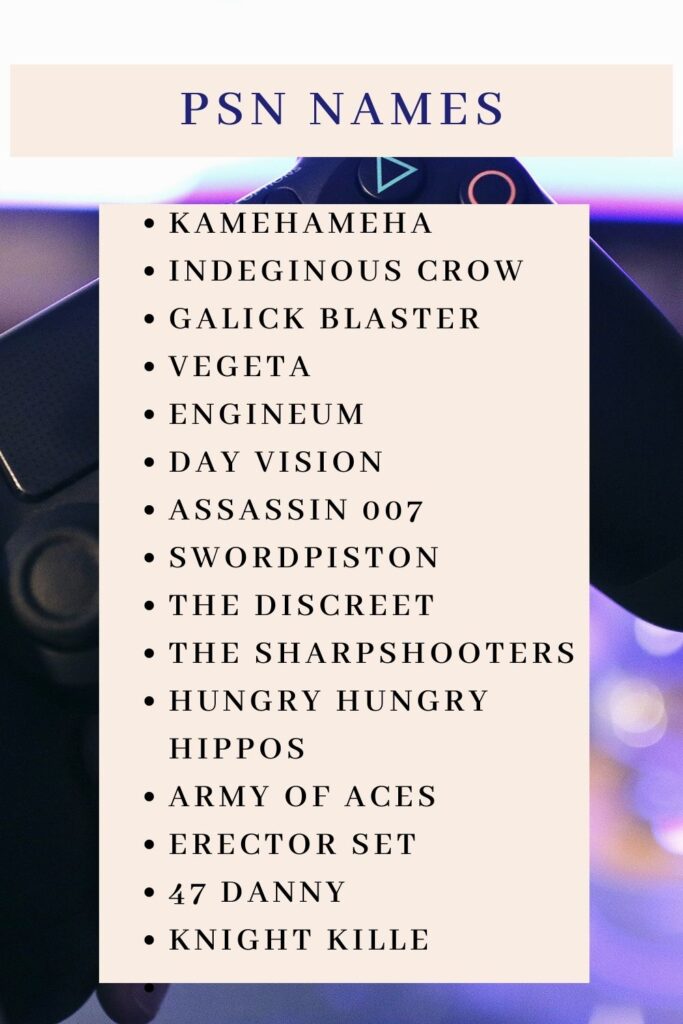 Related : Awesome private Snapchat story names
PSN names not taken
You will also find an impressive list of Ps4 names not taken that you can use in the gaming console as your PlayStation Network username.
You can tweak a bit by adding a hyphen or a unique character to the name suggestions to create your unique one.
Captain America/ another hero that you like
Related : Snapchat names for your best friends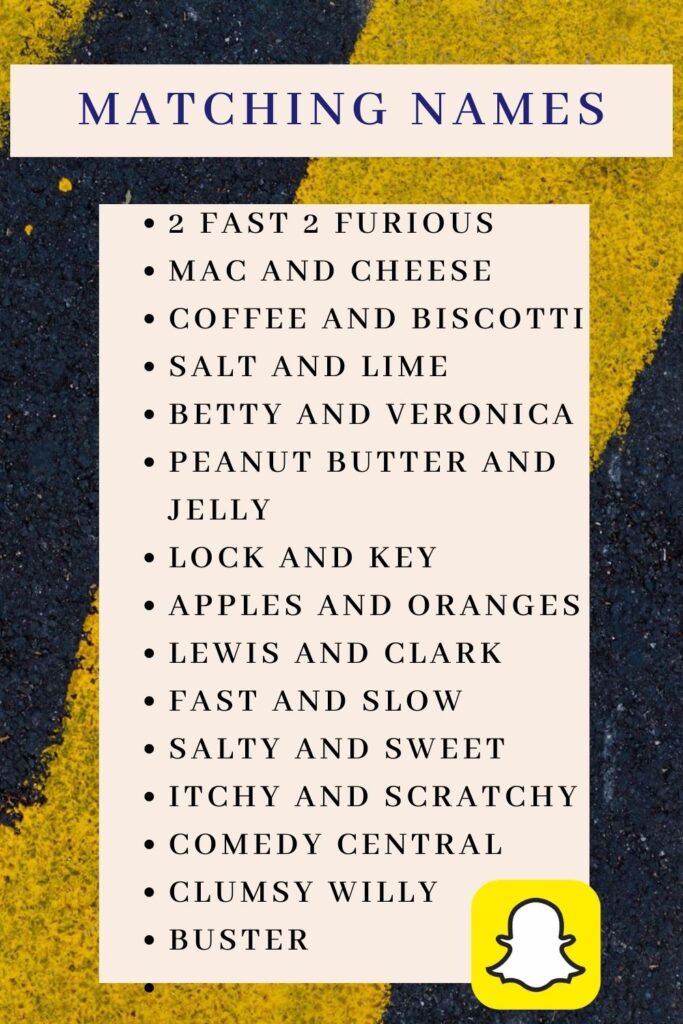 Related : Fun clan names ideas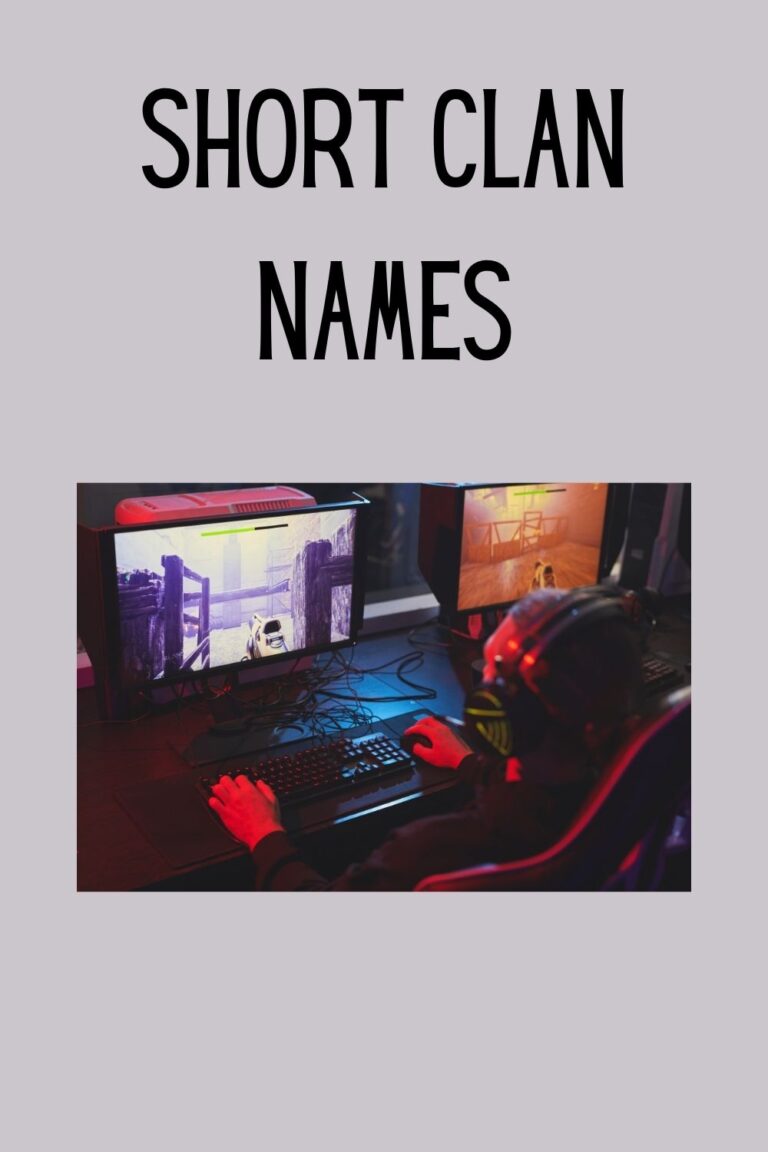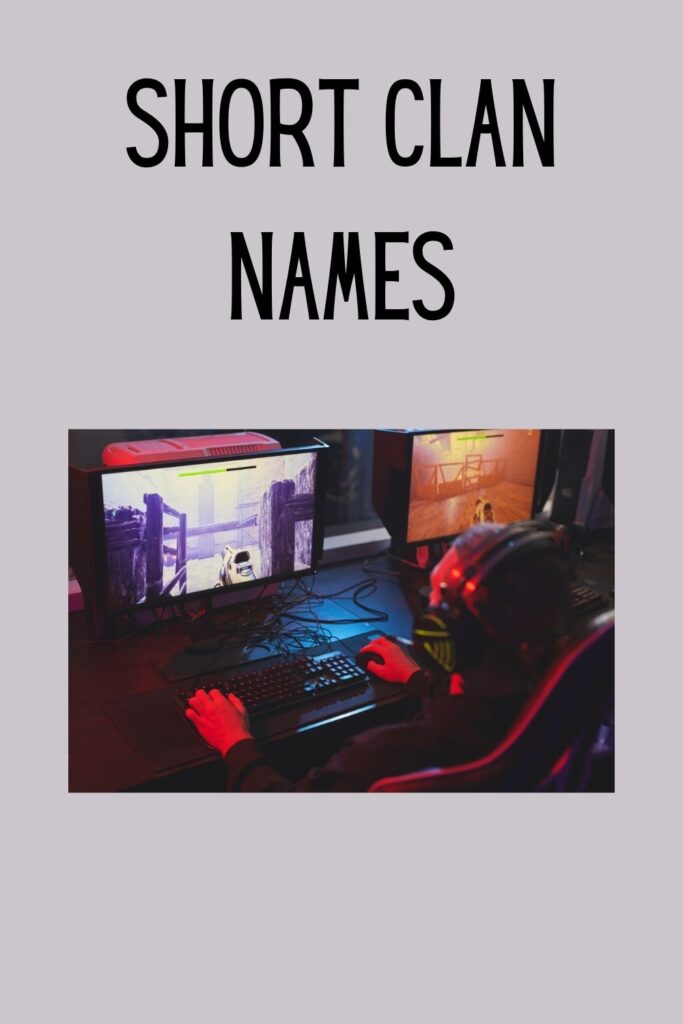 Best PSN Names
Hardcore gamer boys and adrenaline-loving gamer girls do not settle for any names. They have to be badass PSN names that show other gamers they are not to be messed with.
The good news is that our list of unique PSN names is far from getting exhausted, giving you the easy task of having to browse the list and choose the one that endears you. Below are some of the best PSN name ideas:
Related : Xbox names for boys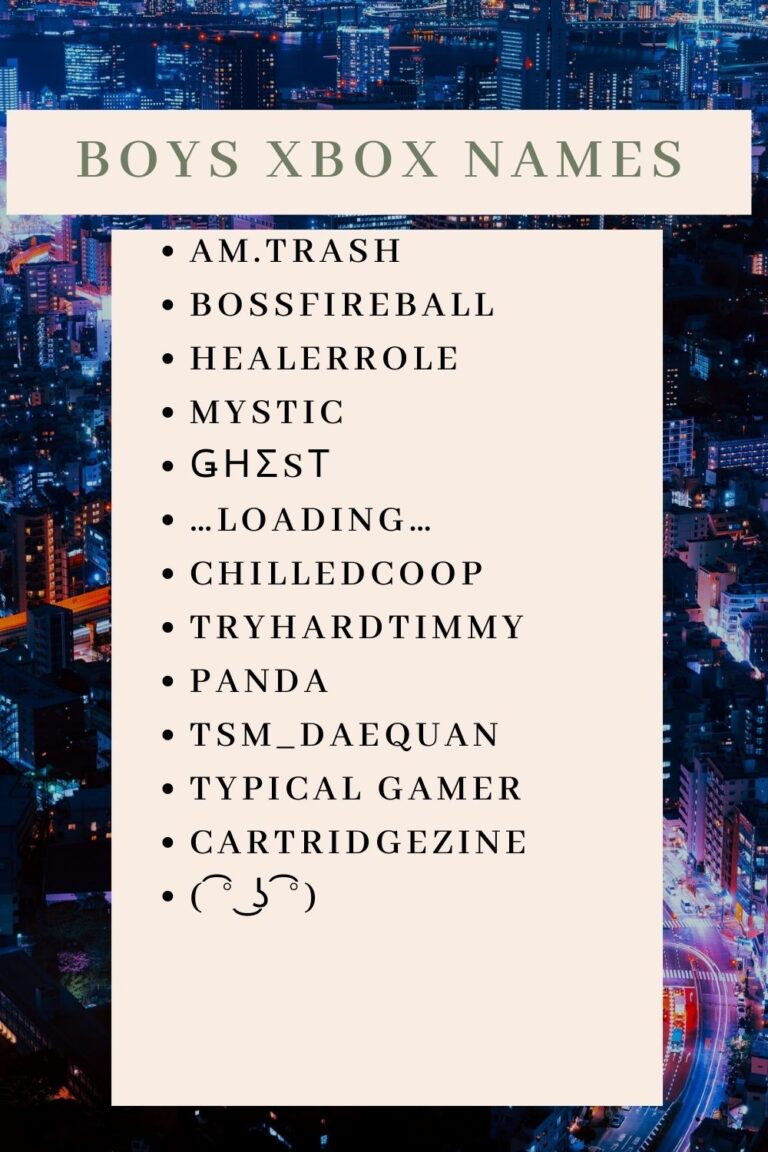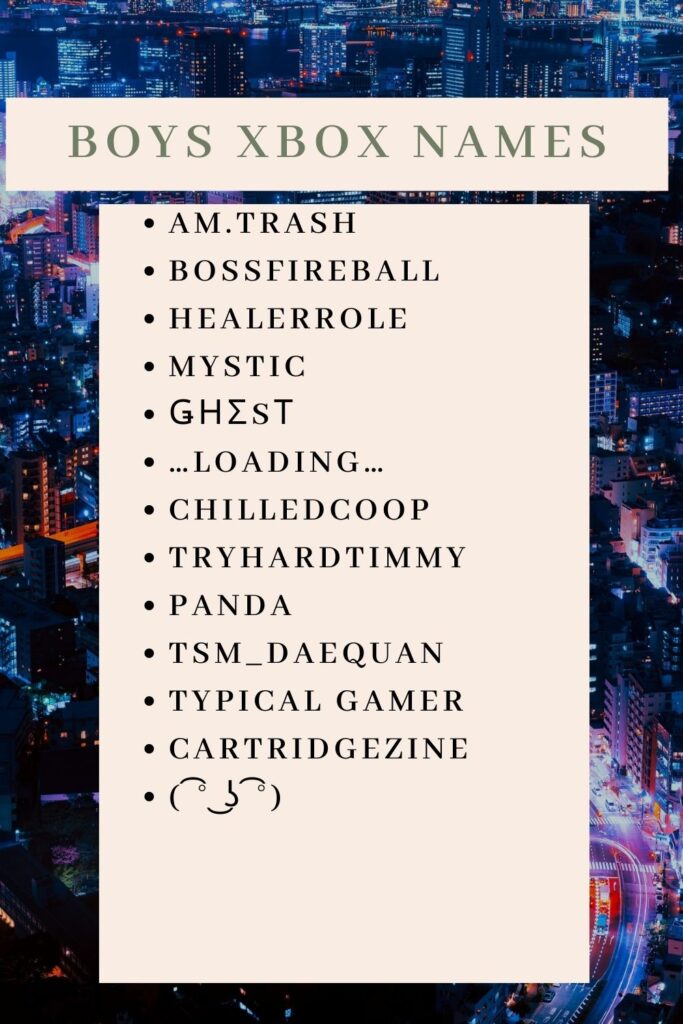 Ansem, Seeker of Darkness
Cool PSN Name Ideas
If you are looking to get cool Ps4 names, you have to think outside the box to create creative usernames.
A cool name will make you stand out of the crowd like a star in the gaming world, whether you are using the Ps4 console, or the smaller gadget, Ps vita.
Here is a list of good PSN names to choose from or to give you ideas when you are trying to create that cool PSN name:
Related : Discord names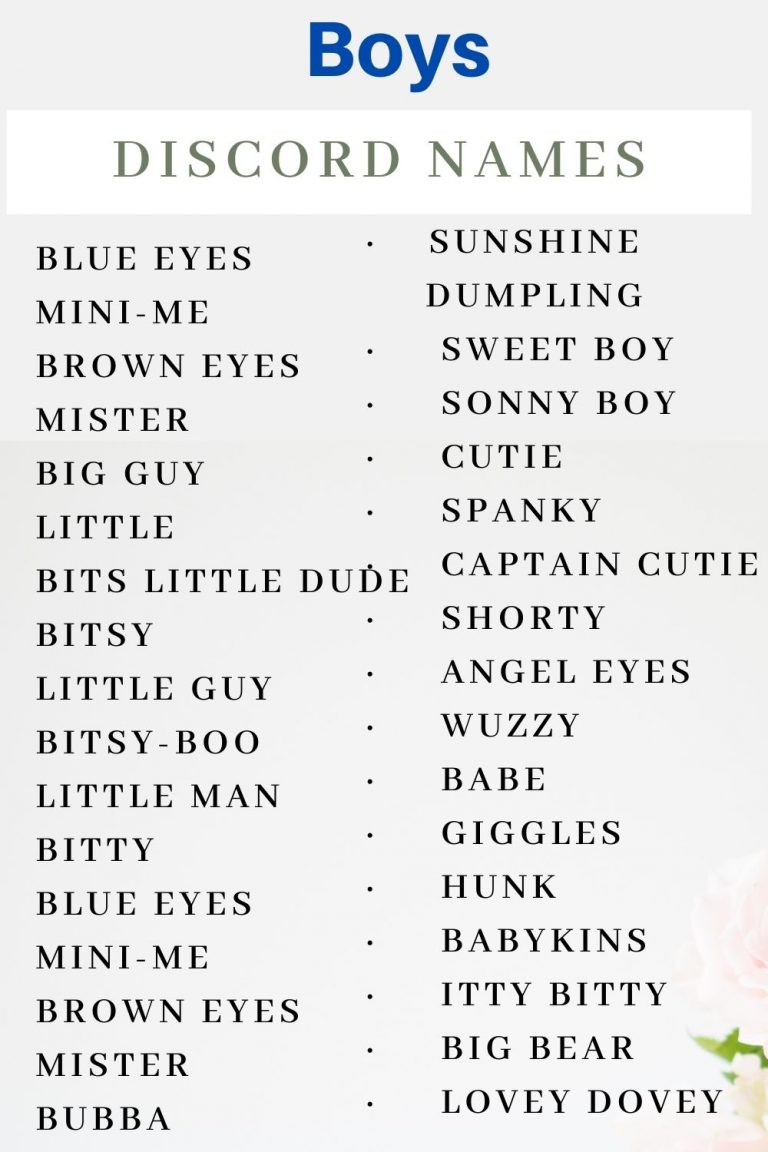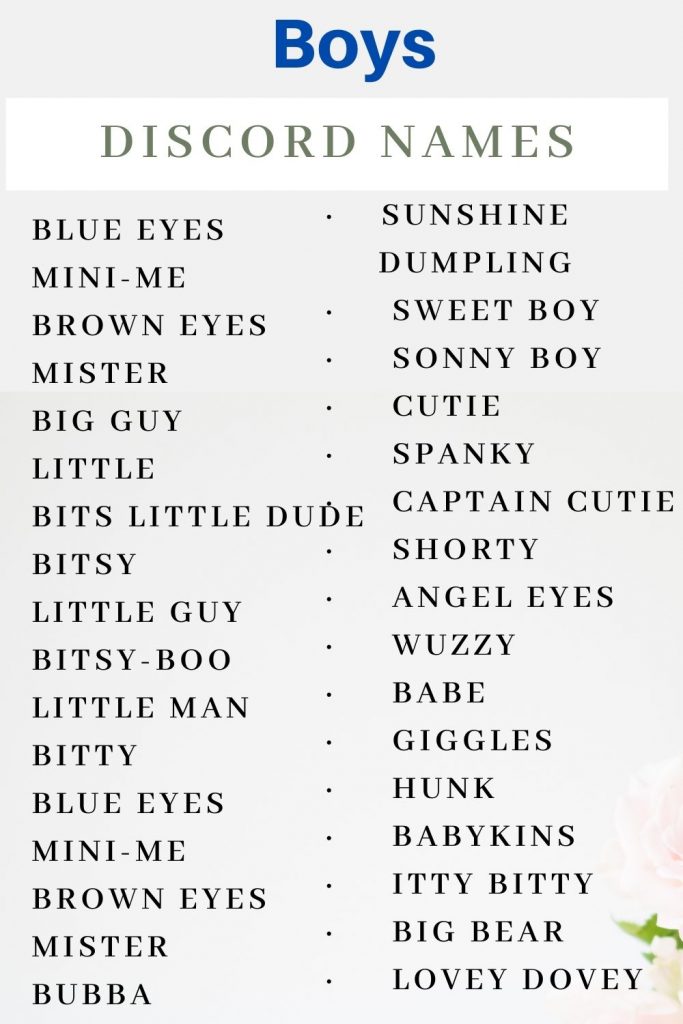 Try hard PSN Name ideas
As the name suggests, try-hard gamers tend to work hard in their gaming and ensure they come up with the best usernames. Below is a list of PSN names you can use to show you are a hardcore gamer:
The Bloody Baron
Doctor Eggman
Little Sister
Kefka Palazzo
Big Daddy
Shovel Knight
Tingle
Venom Snake
Little Sister
Emet-Selch
Dr. Wily
Ganondorf
Goose
Voldo
Sam Porter Bridges
Elcor
Mama
Paarthurnax
Ratbag the Coward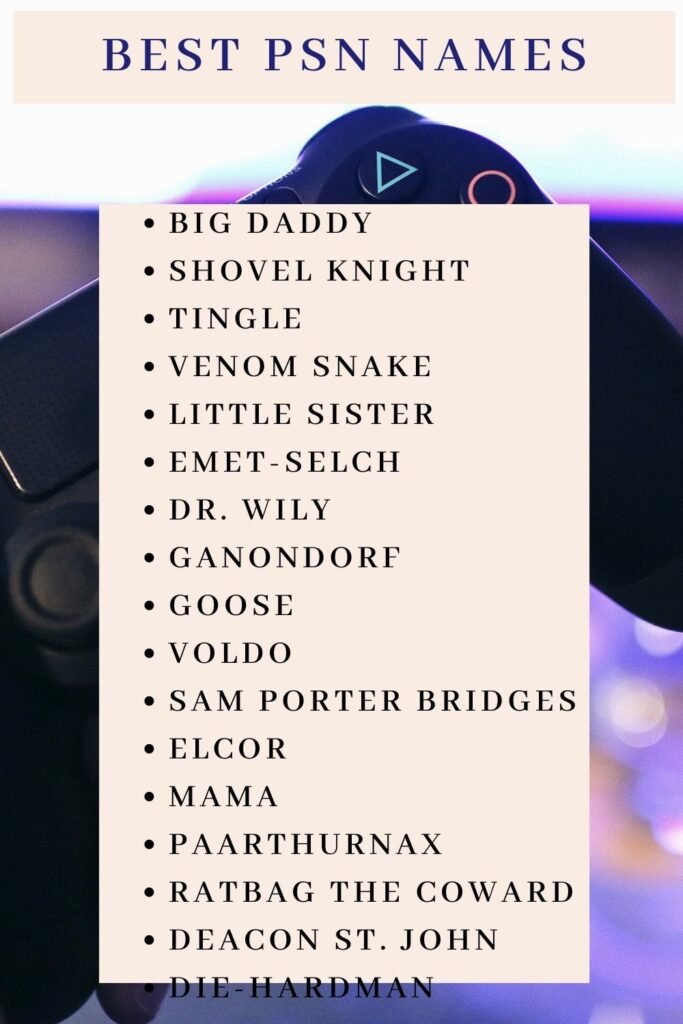 Deacon St. John
Die-Hardman
Max Payne
Hot Coldman
Fox McCloud
Vodka Drunkenski
Deadman
Noob Saibot
Heartman
Jack Hard
X-11 Bloody Brad
Duff McWhalen
Fragile
Ceaseless Discharge
Marshall Law
A2
Miles Prower
9S
No Drugs Here
Blister the Main Man
Dig Dug Funnie
Spoon Man
Horse Blindfold
Rockos Modern
Black Stabbath
Monkey Lover
War Dot Com
Chili Con Carne
Knob Goblin
Graduate of Devry
Hall and Goats
All Them Boats
Bird Soldier
Iced Tea Bandit
Beats On Deck
Pinky Boy
Armed Student
Don't Revive Me Bro
PSN Name generator
You can use a PSN name generator. You can create your PSN name and excellent clan names with it.
It creates random names in seconds, and you can feed in some names that you want your generated name to revolve around, e.g., you can put your first name and let it create a cool name related to your name!
Below is a list of some names I created with the PSN name generator. Feel free to use them.
nelliepararanoid
Lensweet
Shamed Lonie
Happy nate
Disgraced Cass
Depressed Christy
Devastate Present
Shimmer somber
Powder perfect
Injure Short-term
Flip Mature
Stab Reflecting
Foul Minor
Say Pastel
Hiss Ugly
Chargebrief
Imitate Illegal
push considerate
compile shameful
participate fluid
isolate low
escalate tired
undress cultured
unwind pretty
excused delirious
snarl modest
warp glorious
spurn dearest
strut measly
map ambitious
elicit noteworthy
perform wobbly
brood capital
buckle thorough
hint noteworthy
normalize filthy
focus feisty
enact chilly
mistake glorious
collate offbeat
twirl rundown
misspell mealy
primp foolish
propose pitiful
appear moist
shellartistic
thom considerate
eager katie
quirky respect
remove anxious
preview forked
cautious cary
tendernessollie
insecure mattie
submerge overdue
bargain wise
yank occasional
Related : Kahoot names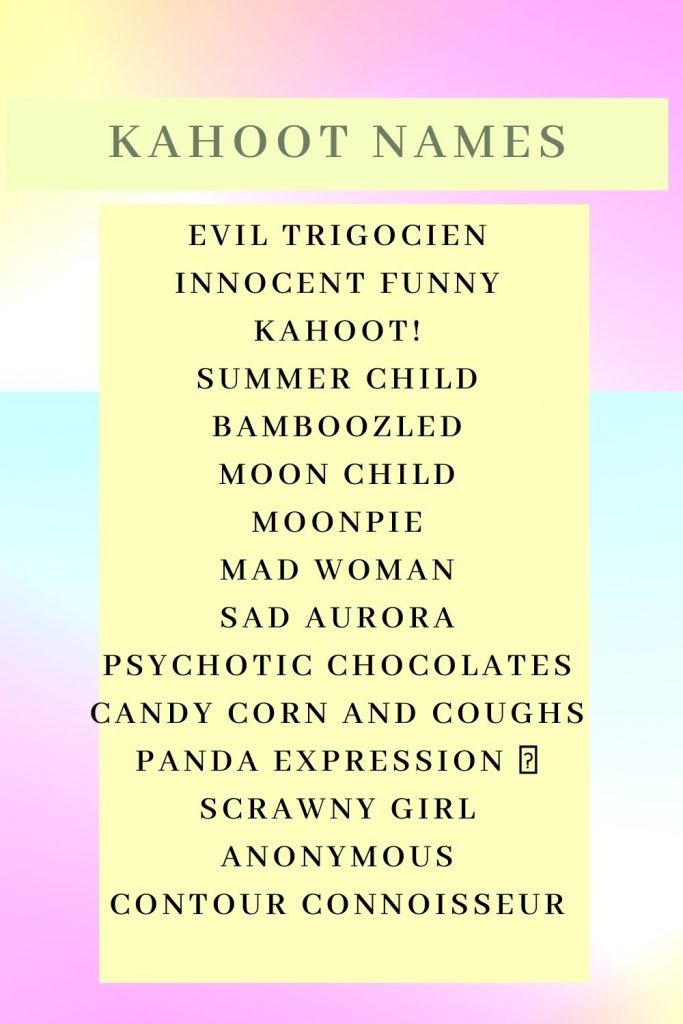 incubate stale
confront wrong
tabulate parallel
sap adept
sling brilliant
fortify metallic
squat lively
benefit young
please wiry
critique giant
caution doting
saw breakable
instill breakable
imitate specific
destroy raw
preview rigid
grimace stormy
vindicate hill
endear quick
counsel informal
stick disfigured
enforce unlucky
warn blissful
clinch nasty
inflate favorite
forget roasted
route studious
autograph runny
slug indelible
pull muffled
plummet amusing
fume pushy
pairaged
elect satisfied
react sunny
lumber brilliant
score gullible
massage chubby
disapproveblack
5 word PSN name ideas
Phase
Shock
Logic
Asset
Agent
Chaos
Doubt
Manic
Delay
alone
Image
Basic
Audit
Extra
Alien
False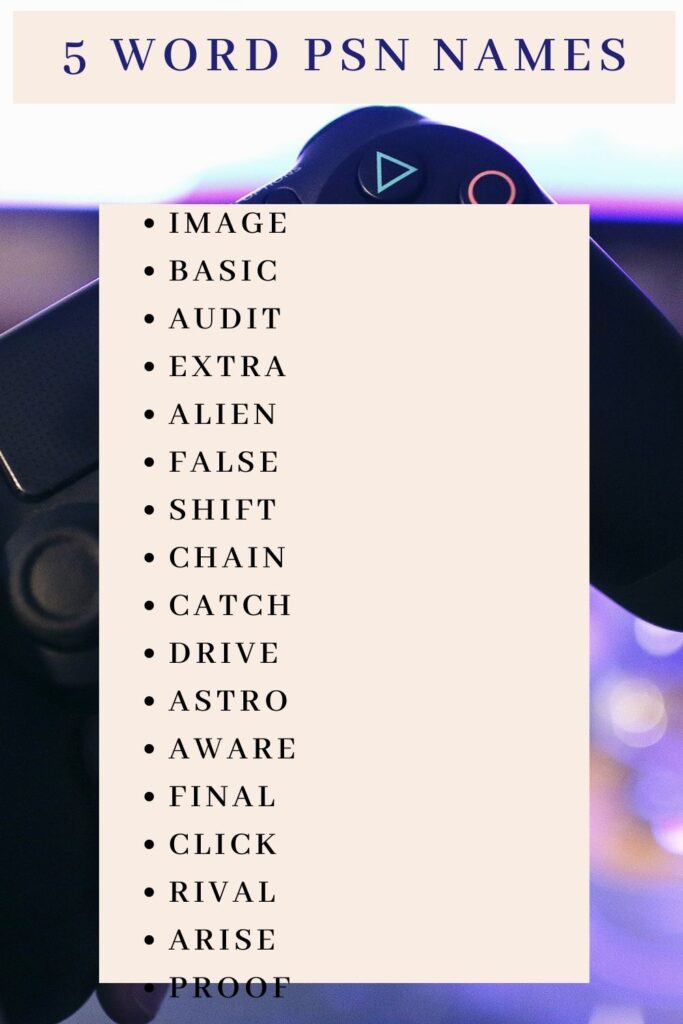 Shift
Chain
Catch
Drive
Astro
Aware
Final
Click
Rival
Arise
Proof
Alike
Apart
Guide
Valid
Focus
Aside
Skill
Reach
Sharp
Noted
Apart
Truth
Avoid
Virus
Spare
Never
Steel
Level
Stone
Force
Acute
Stake
Ratio
Error
Mania
Noise
Fault
Loose
Audio
Crash
Fraud
Angry
Issue
Loose
Cover
Forum
Crime
Brick
Alive
Empty
Twist
Bonus
Dealt
Given
Crazy
Arrow
Elite
Fancy
Ahead
Creep
Digit
Trash
Combo
Hooks
Gifts
Modes
Related : Minecraft gamer tag ideas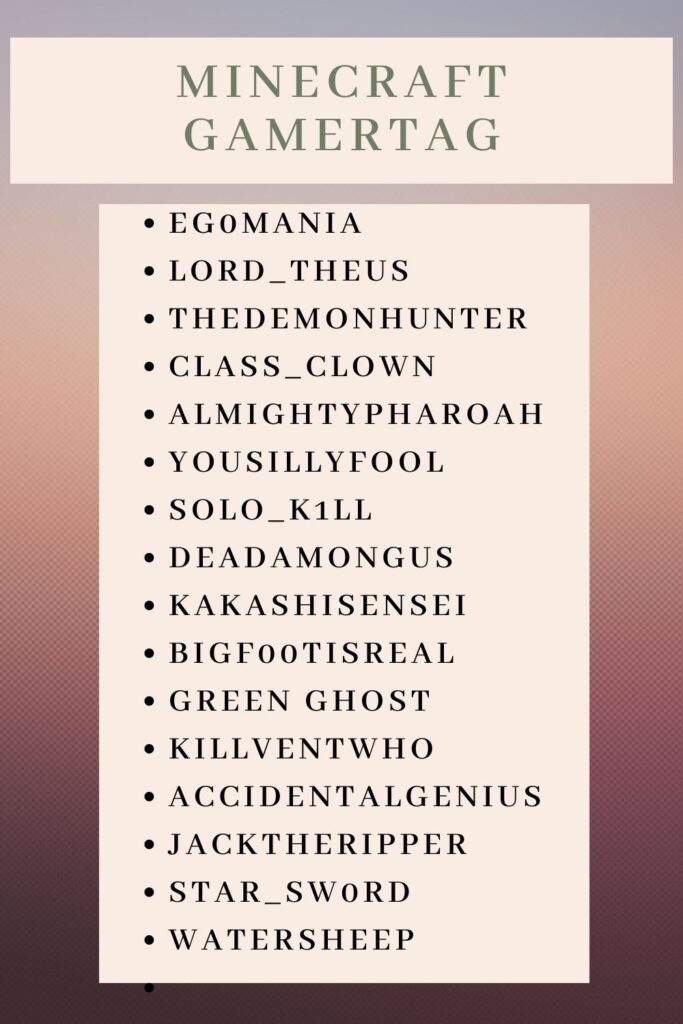 Shoot
Match
Spins
Cyber
Ranks
Boost
Wield
Usual
Cross
Class
Indie
Wield
Quick
Usual
Clear
Ghost
Zones
Mouse
Pings
Micro
Knock
Spike
Loots
Patch
quest
Pixel
We hope you enjoyed the list of the best PS4 names above. Keep in mind that there is no such thing as perfect name. You can choose any name you like and also change it later on if it doesn't suit your gaming style or persona.