When you hear the word self-care kit, what is the first thought that comes to your mind? It is the choice you make to meet your emotional health, spiritual vibes, and physical health needs.
Regular self-care gives you energy and helps you keep going. So, it is suggested to always carry a self-care kit no matter where you are because you never know when you may need it.
Firstly, let's understand what self-care is. It is one of the popular words the therapists use referring to taking care of your own emotional and physical well-being.
Self-care is very important to incorporate into our daily lives. When we are busy or tired, self-care is the first thing to go with.
Neglecting self-care will lead to burnout. If you are depleted and overworked then self-care is the first step to transformation.
Self-care is not just about the body, it is about mind and soul also.
When the times are stressful, self-care plays an important role in helping you manage the stress and a DIY self-care kit help in hanging on to some sense of balance and sanity and improve your mental health.
In this article, we are going to learn about self-care kits and their related aspects. So, let's get started.
What is a self-care kit?
If you want to be more kind to yourself then preparing your own self-care kit is a great start.
This kit is a box of important and favourite things that make you feel good.
You can include face masks, essential oils, bath bombs, lip balm, eye masks, and other beauty products to show some extra love to yourself.
Related : Self-care ideas
This self-care box is a great way of giving yourself a little love on a bad day.
This care package is a collection of items that help you relax, unwind, feel happy, comfortable, and help you relieve stress.
These items should be the things that you have used before and you know will be helpful.
If you are looking for ways to practice self-care regularly then the first thing that you can do is create a self-care gift box that gives you positive vibes. This act of self-care will also help you in case of emergency.

But, keep in mind that it is not a one-size-fit-for-all kind of thing.
You can customize it as per your lifestyle and requirements. Remember to add the things to treat yourself with gentleness.
The best thing about self-care kits is that it gives you positive affirmations. You don't have to accept the bad vibes but you can enjoy the simple things. Let's understand why a self-care kit is important to us.
Why is a self-care kit important?

A self-care kit is a box of things and self-care activities that comfort you and make you feel good.
You need some self-care strategies to incorporate into your busy lifestyle. It is incredibly important to have a self-care kit as a part of living a healthy and happy life.
Related : Self-care for kids
Let's discover its importance for the mind especially for health and stress management.
Taking care of your mind is as important as taking care of your body. Meditating, writing, having great food, spending gift cards, reading positive quotes and playing with stress ball is the easy way to clear mind.
You can write everything that bothers you or stress you out. Write it on a piece of paper, read it aloud, tear it, and throw it away.

Reading is also an easy way to relax your mind. You can read a few chapters of your favourite books before sleeping you can listen to audio books as well.
psst, don't forget to :Download the THE GROWTH MINDSET KIT helping children to stay calm and grounded during this difficult time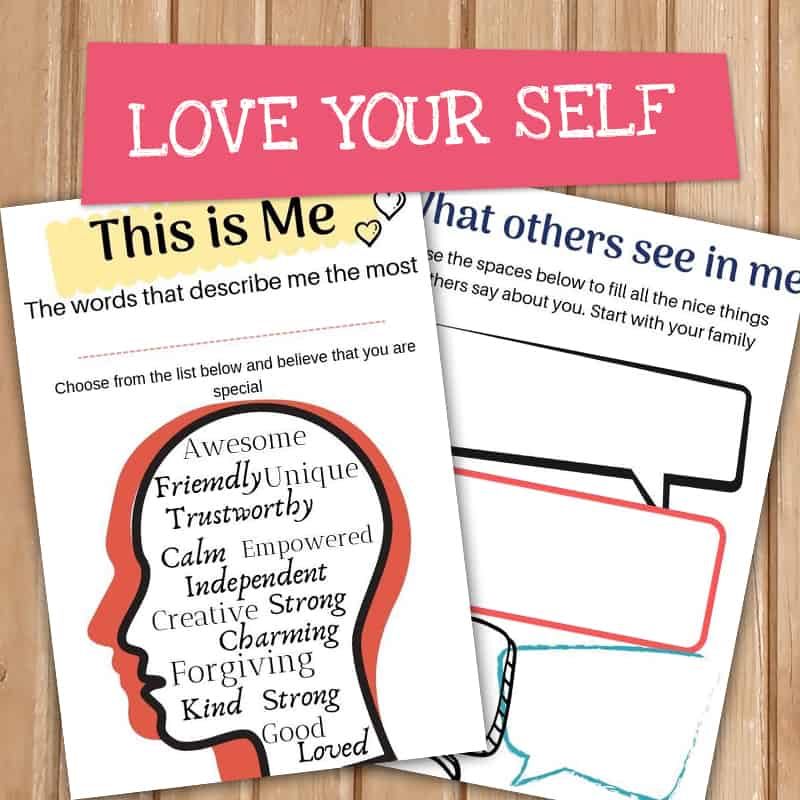 Painting, adult colouring books, tasty treats, and spa day are also a great addition to self-care ideas. Think of something that helps you escape into a tension-free world.
Everyone should have such kits especially for those who sometimes face anxiety.
Self-care doesn't mean to take a break from work and spend all day at saloons but it is enjoying your favourite herbal tea while working in the office and having a walk-in nature during your lunch breaks etc.
We have heard many people saying that we don't have the time for these things but adding these things to your daily schedule is important for your mind.
For example, brain dumping before bed is the best self-care thing to do when feeling overwhelmed or stressed.
Importance of Self-care for you body when you are facing chronic illness
We often take our bodies for granted and don't realize how much our body is working for us. We should treat our bodies with love and respect.
When we have a few minutes to relax, a stress ball or a massage chair are great gifts to pamper our body.
Keep some of your favourite beauty products like bath salt in the self-care kit.
Related:Check out The Awesome Adventure Journal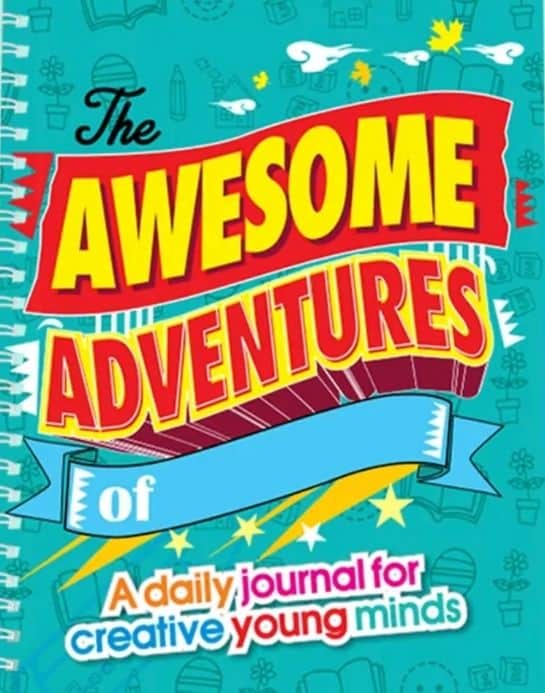 A dry brush, scrub, and your favourite essential oil will help your muscles relax. Keep your favourite clothes that feel soft on the skin.
Practice some yoga, stretching, take walks in nature, use an acupressure ring, and enjoy your present moments.
Your bed can be your happy place when you put your favourite sheets on it. You can change the weighted blanket that you have been using for a couple of years or try applying nail polish while sitting in bed.
Your sense of smell is easy to access to your mind. Your favourite aromas/smells will help in relaxing your mind.
Importance of Self-care kit for the soul
These kits also help in nourishes our souls. For example, talking to your best friend, preparing gifts for mother's day, buying silly putty, affirmation cards, and favourite soft toy, or playing with fidget spinners are the best self-care ideas to nurture our soul.
You can also redecorate your room or change the interiors if you have the resources and this change can make you feel refreshed.
Related : Adult writing prompts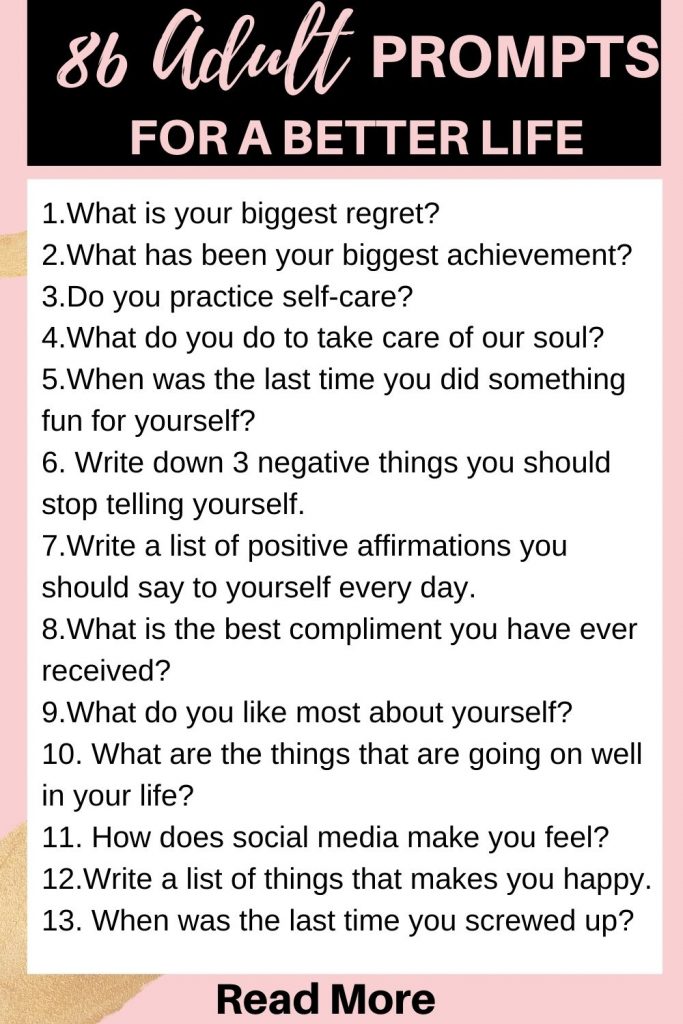 Your kitchen can be a great place to nourish your soul. If you love cooking then try preparing your favourite food and see how happy your soul will feel.
For cooking, you need a little bit of free time because you cannot enjoy cooking when you are short on time and necessary items.
You can also watch your favourite movie alone or with a friend.
Anything that makes you happy will nourish your soul.
A healthy work-life-balance is important and a self-care kit can help you relax and remind you that you have other important things in life rather than being tired and stressed.
In our lives, there are some days when we feel unpleasant emotions.
At times like this, this kit will help you support your mind and let you enjoy the good day.
These kits are individual for everyone and the basic idea is to include as much of your favourite things as per your needs.
I hope the explanation on the importance of a self-care kit will also motivate you and make you work on it.
Related : Deep questions to ask yourself
10 things to include in your self-care kit
If you want to create a self-care kit then you should choose the items that you have used before and you know that these items will work and help you find peace and comfort.
The first and basic thing that you need to create a self-care kit is a basket, bag, or box.
You can decorate your kits with your favourite colours and positive notes and doodles.
Here is the list of 10 things that you should include in your self-care kit.

Diary and Pen:
A diary will help you put the negative thoughts on a piece of paper.
It will help you express the feelings that stress you out. It is a safe outlet for the struggles.
Having a visual of your emotions will helps with coping. You may not feel the same about things after writing and analysing them.
2.Headphones:
Your noise-cancelling headphones make a huge difference in distracting you from anxiety.
It is a versatile item to carry in self-care kits.
When you are emotionally sensitive, a soothing sound from headphones will help you relax and calm.
3. Acupressure Ring:
This ring is designed to apply pressure on sensitive spots to provide you relief from anxiety and tension.
It will work like a fidget while looking like jewelry.
4. Tea:
Having your favourite, warm, and delicious tea in your hands is a wonderful way to soothe yourself.
Keep your favorite tea in your self-care kit, brew it anytime, and enjoy.

5. Favourite Book:
When you need a break from the real world, reading your favourite book is a great idea.
Pack your favourite books in your self-care kit and keep your mind away from the distracting world.
6. Favourite Snack: –
Favourite snacks are the best when we need comfort.
The taste of your favourite snacks will remind you that there is something that can love and comfort you.
So, keep your favourite snacks that nourish you as well.
7. Tissues:
Keeping tissues in a self-care kit is a practical idea. Tissues are the first thing you need when you are emotional, sad, or frustrated. Keeping tissues handy is important.
8. Lotion:
Lotions gives sensory effects.
Touching and rubbing your favourite lotion give you soothing and comforting experiences.
Keep your favorite lotion in your kit.
9. Personal Care Items:
Carrying your favorite personal care items like nail-cutter, nail polish, makeup products, or anything you like will be a great addition to self-care kits.
10. Phone:
It is important to carry a phone to reach out to your family members and friends.
A phone call or face time is the best ideas to connect with your loved ones when you are stressed.
These are the must-have ideas to practice self-care at home. It will remind you of the tangible things that you can do to reduce stress. So, always carry them.
10 Cheap things to include your self-care kit
Self-care kits do not have to be expensive but are a collection of items that make you feel good.
Here are the 10 cheap things to include in your self-care kit.
Bath Essentials:
Always have your favorite bath essentials at home. It can be a bath salt, scrub, or razor.
2. Hair Products:
Your favourite hairbrush will go a long way in your self-care routine. Have a stash of your favorite shampoo or conditioner.
3.Dental Care Products:
Your teeth are as important as other parts of the body. Spend a few minutes a day flossing your teeth

4. Lip Balms or Nail Polish:
Your favourite lip balms and nail polishes will also help you find calm and comfort. So, always carry these not so pricey items.
5. A Checklist:
Create a checklist of daily or important things that you need to complete. Include a self-care routine into your list. It can be something you do just for few minutes. For example, meditating, going for a walk or even making yourself a nice cup of tea
6. Chocolate or Candy:
Always keep your favourite chocolate or gummy candy in your self-care kit. These are the best items for self-care.
8. Favourite Scent:
You can carry your favourite scented candle, essential oil, or perfumes. Keeping your favourite scent handy will help you find relief and comfort.
9. Favourite Toy:
If you are looking to release stress and fight anxiety then a soft toy or a fidget spinner is the best option.
10. Sticky Notes:
Sticky notes are a great outlet to solve your mind puzzles. Writing down what's bothering you will help you relax.
11. Stress Ball:
Keeping a squishy stress ball in your self-care kit is a great idea. A variety of cheap and cute stress balls are available in the market out there.

So, fill a basket of your favourite things that will make you happy and comfortable.
The ultimate feeling you will get with self-care is that you have done something good for your Mind, Body, and Soul.
If you get this feeling then you are all set to live a good and peaceful life.
The Bottom Line
We hope you love the products we recommended.
If you give 10-15 minutes regularly to self-care then you will surely live a better life. There is no right or wrong when it comes to preparing a self-care kit.
So, get ready to collect your favourite items and prepare a self-care kit and pamper yourself.
Do not forget to take care of yourself.
Before you go, don't forget to check out the PERSONALISED growth-mindset kit you can use at home