Creating a time capsule is a great way to document life events. There are different types of time capsules. Such as, digital and physical time capsule. This blog will explore fun time capsule ideas to help you and your family create a bank of great memories.
A digital time capsule includes digital files, like documents, photos, and videos. They are usually saved in the cloud or your computer.
On the other hand, physical time capsule involves saving physical items in a safe place, like a jar.
Regardless of the kind of time capsule you want to make, the reason for creating one is the same—you want to keep the good memories alive and share them with someone to whom you dedicate the time capsule.
There are so many things to consider before you start making a time capsule for your future self or keeping one for notable persons in your life.
Let's go through some of the things to consider when creating a time capsule.
How to make a time capsule?
When creating a physical time capsule, the first thing to decide is the material you would like to use to store your memories.
Here are several options for your time capsule container, with their advantages and disadvantages.
Whatever you choose, make sure you keep everything in a sealed container
1. Mason Jar.
A big mason jar can be a good idea to keep important things.
It is an excellent way to make your time capsule looks retro and classy. No need to decorate the jar because it already looks pretty on its own.
Make sure to choose a mason jar that is big enough to store all the special items.
The drawbacks of using a mason jar is that it can break easily and is quite heavy.
2. Box
The most common idea for a time capsule container is a box—either a wooden box or a cardboard box.
People love to use a box because it is easy to get access to a nice-looking box.
You can even upcycle a used box and decorate it in such ways to transform it into a memory box that will be opened on a special day in the future.
Furthermore, boxes come in various sizes so you can choose the perfect one that suits your need.
It is also easy to store and is not too eye-catchy that no one will feel curious to open it without your consent.
However, be cautious about the nature of the materials. Both wood and cardboard are prone to damages due to high humidity or termites.
Not only will the box get damaged, but also the collections in it.
Therefore, to avoid those unexpected damages in the future, you can consider having a plastic box.
You can easily purchase it at a low price and make sure that the meaningful time capsule will be safe.
Meanwhile, you can use wood and cardboard box time capsules for shorter storage duration, such as on the first birthday time capsule ideas.
3. Tin Container
Since you will open it in the distant future, you can consider using a tin container.
It is one of the most durable material to keep the personal items.
A tin container will make the time capsule contents safe for a long time.
You can purchase a tin container online. Depending on the cover design and finishing material, a tin container can be pricey, especially if you request a custom art design containing the receiver's name and the opening date.
Instead of buying a new tin container, you can always store your memories in a used tin-container.
Keep in mind that when creating a time capsule, it is not about how expensive or beautiful the container is but the special events and memories saved inside it.
4. Keepsake Book
A wonderful way to make a time capsule is by creating a journal or diary of special occasions.
On the front page of the book, write the name of the recipient and the starting date.
You can attach a small item like ticket stubs or receipts from favorite restaurants and then decorate the page with lettering and calligraphy.
Add beautiful words about the special occasions or quotes from idols that correspond to the item.
Dried flowers or leaves are also unique ways to beautify the keepsake book.
Free printable websites give countless ideas like stickers or pictures to be put in the book.
However, creating a keepsake book can be time consuming.
Yet, it is a better way to refresh the memories of precious moments in the past.
All you need is a bit of creativity so you can absolutely awaken a specific moment vividly.
Leave some blank pages for your future self or the recipients to write their feelings or reaction upon receiving the keepsake book. Doing so is the best way to connect the past, present, and future.
Digital time capsule ideas:
Creating a digital time capsule is a perfect choice if you want a simple time capsule with less preparation.
All you need is to create a digital file consisting of photos, videos, audio—like a favorite song, and documents.
You can create video messages in a special folder indicating the time capsule purpose and then guide the recipients about which file to open first.
Place the folder secretly in the receiver's computer, or send it online.
Don't forget to always have a back up. Digital files can disappear when not backed up. Also, do not place intimate photos or anything than can embarrass you in case someone hacks into your digital storage.
Related : 10 things to do now to keep kids safe online
Where to store a time capsule?
The next thing you want to consider is where to keep the time capsule.
You can store it in a safe place like the top of the shelf, attic, or basement that is not easy to reach or access.
You can also bury it in your backyard, under a tree, or in a secret place only you and/or other recipients know.
This way, you can create fun activities like a scavenger hunt once the D-day comes on a later date.
Time Capsule Ideas for Friends
Celebrating a friendship can be done by creating a time capsule for a best friend.
You can collect some of your favorite things in the time capsule, including silly pictures or baseball teams' uniforms.
Any friendship will have happy and sad moments. When creating a time capsule for friends, it is always nice to include different moments you have shared with your friend.
For instance, reminders about sad events like farewell photos, or bad grades at schools.
The purpose is not to invite the bad memories back but to laugh and feel grateful for the lessons you have learned.
Time Capsule Ideas for Kids
Baby's time capsule has been becoming a trend among parents for their new born.
You can start collecting your favorite items from your baby's first year until the end of his/her school time.
Include your baby's favorite items, such as soft toy, cartoon superhero costumes, face mask, etc.
Related : Writing prompts for kids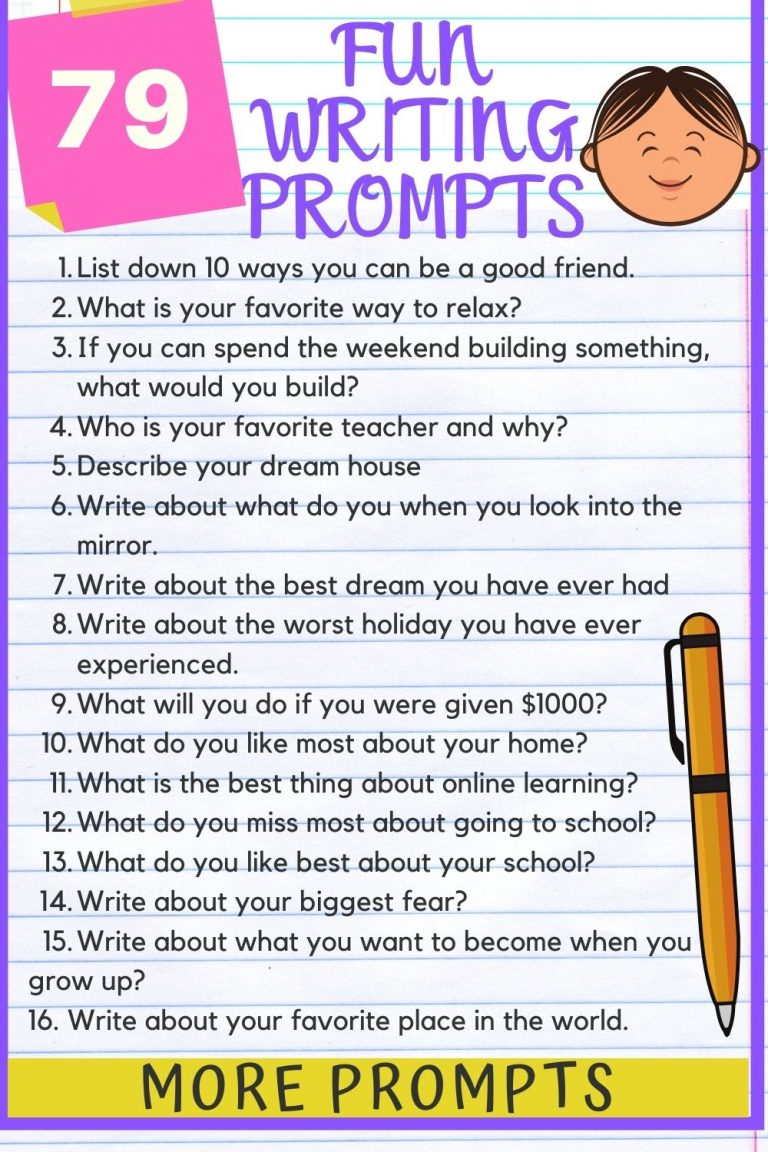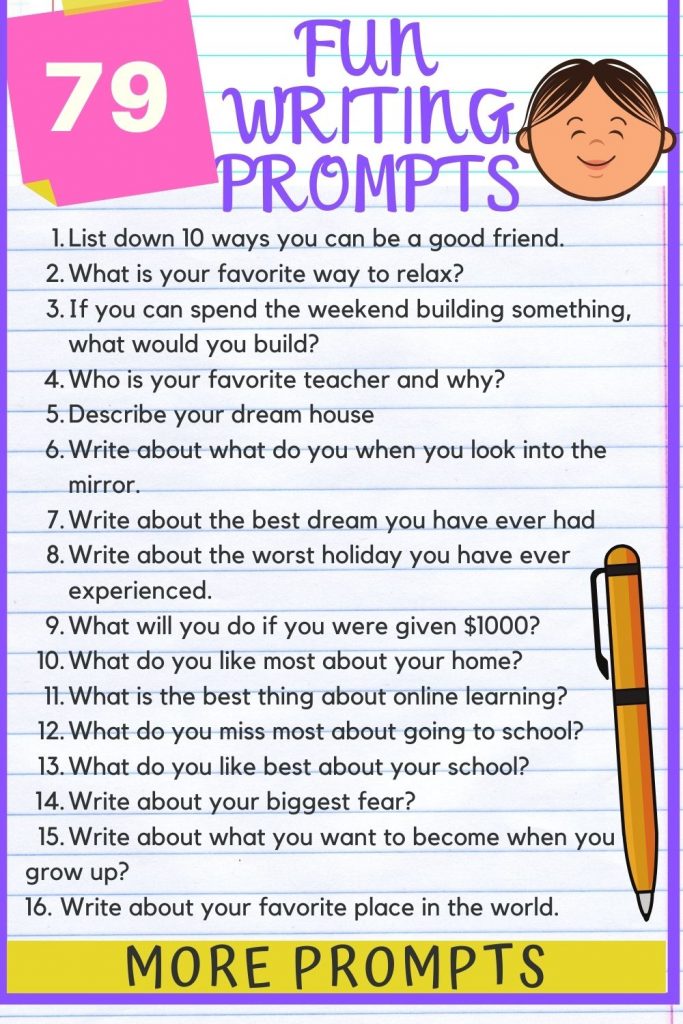 The baby's favorite food packages and a favorite book can also be great ideas for kids' time capsules.
Most importantly, keep valuables from the baby's early years like baby's hospital tag, hand print, and newborn photos.
Time Capsule Ideas for Students
The beginning of a new year or a school year is the perfect moment to assign a fun project like time capsule to students.
Children of all grades, ranging from elementary to high school, will treat this art project as a reminder for their future selves.
Here are some time capsule ideas for students:
Start with time capsule questionnaires consisting of simple questions like personal data and hobbies.
Then add more complex questions like things they want to change or improve about themselves.
Also, include questions like what they want to become in the future, people who inspire them and what motivates them.
In the future when they open the time capsule, they will be reminded of their dreams.
Students can als see how they have grown over the years and how their dreams have changed.
Next, ask the students to put in some photo prints of their childhood.
Ask them to also include pictures of things that makes them happy.
It will also be fun to include a copy of their report card in the time capsule.
This is a fun activity that will help them learn more about themselves, including things they like and dislike.
Time Capsule Ideas for Families
The main reason for creating a time capsule for families is to keep the family memories alive.
It is also a great way to strengthen the bond between family members.
Each member of a family carry special memories of their own.
Usually, parents will initiate the idea of creating a time capsule as they want to be remembered in a sentimental yet fun way.
Here are some time capsule ideas for families:
Create a family tree. Go as far as you can to your great grand parents.
A family tree is a great way for children to know more about their extended family members.
Add photos into the family tree to make it more fun and exciting.
Related : 20 fun & achievable family goals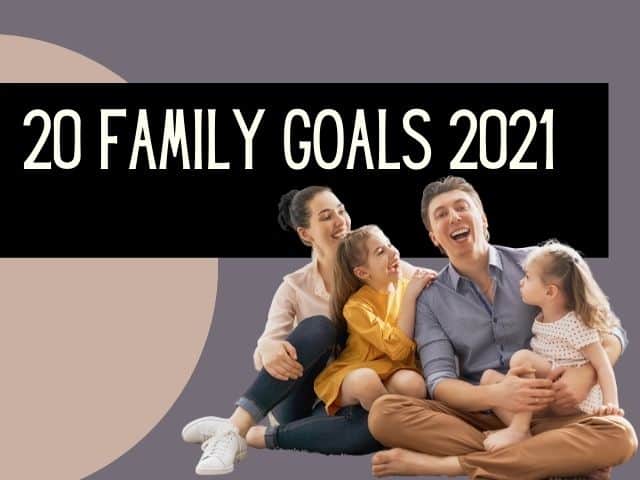 When creating a time capsule for families, include photos of special occasions. Such as, first holiday, road trips, movie tickets, etc.
Also, create a questionnaire on what everyone thinks what each family member will be doing 5 years from now.
Time Capsule Ideas for 2022 & 2023
Below are some time capsule ideas for remembering the challenging year many people went through.
It is an unexpected event for the whole world.
We must remind our future generation of the challenges faced by many people.
Related : Quarantine journal prompts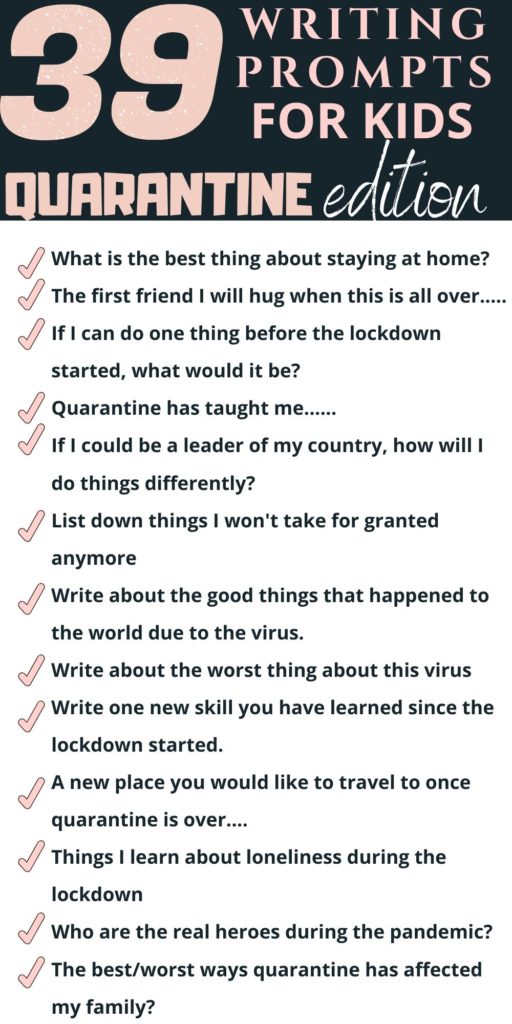 Cut some major headlines from a national newspaper to illustrate how the year has transformed many aspects of lives, including health, economic, education and tourism.
Include also photos of how your life has changed because of this. For example, if you picked up a new hobby or how you helped the local community.
Funny Time Capsule Ideas
A funny time capsule consists of things that will make you laugh.
It will help you recall some stupidities of the people in the past, such as funny TikTok videos, YouTube prank videos, etc.
You can also include some cell phones to tell future generations how often today's people change their phones for the sake of pride and trend.
Related : Funny riddles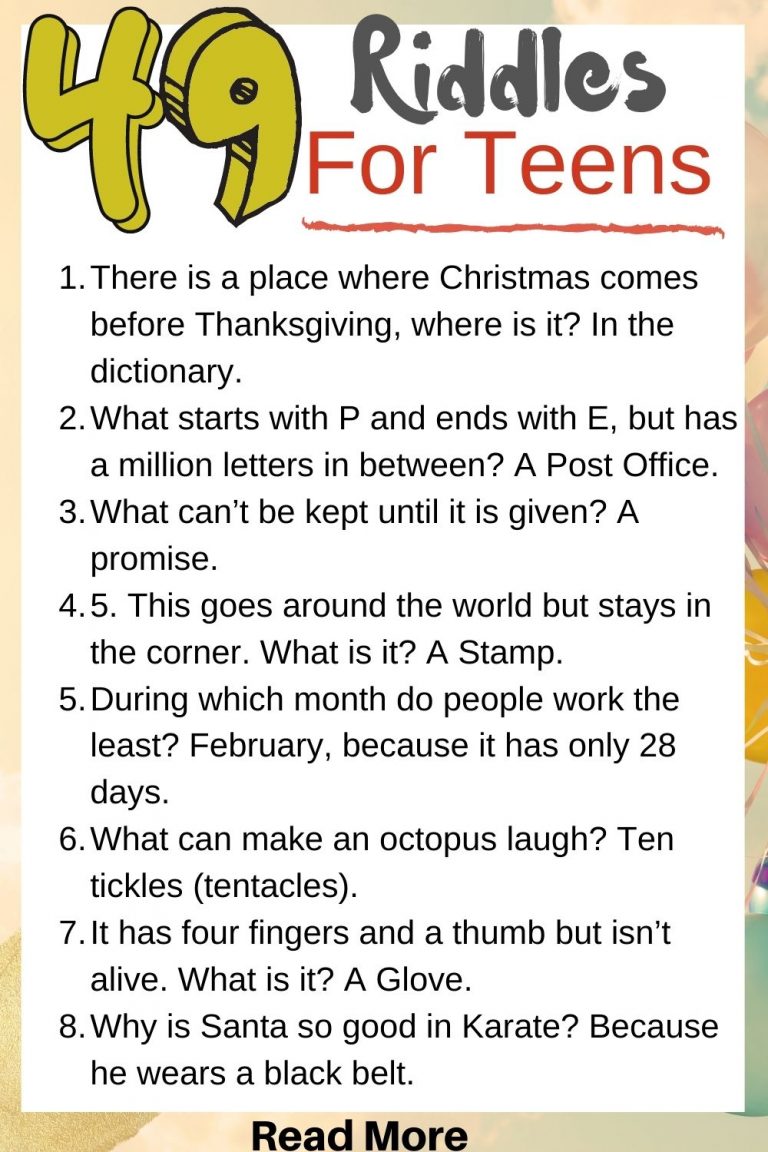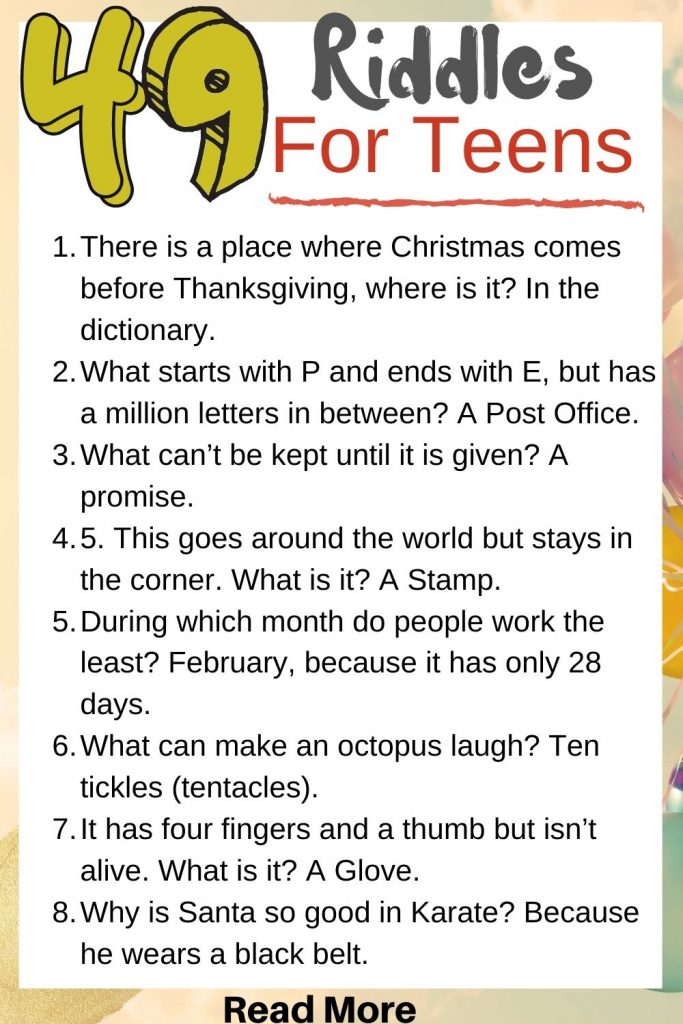 Funny news from an old newspaper is also a great source to add some sense of humor to the time capsule.
Insert a business card from an odd store, company, or industry to see whether or not the business survives in the future.
Conclusion
As time capsules have become a culture, more and more people are creating one for various reasons.
All you have to do is to consider who the recipient is, what the container's material is, and where to keep it.
More importantly, what things to put in the time capsule will determine how the receiver will react upon opening it in the future.
Therefore, creating a list of the important things should be done carefully before making a time capsule.
Finally, keep in mind that the time capsule contents can be added gradually. It is not a single night project but a continuous process.
We hope you enjoyed the time capsule ideas above.
Don't forget to check out the growth-mindset kit made to help raise confident childre