We can never run out of digital family influencers to follow. There are plenty of Moms and dads who are now motivational speakers, bloggers, and tech gizmos to keep us scrolling all day long.
I don't normally follow family influencers as I believe many of them are there to just endorse a product or service.
But recently there has been some digital family influencers that have grabbed my attention.
These family influencers offer advice to parents who are bringing kids up in the digital age.
Don't forget to get this : Children's online safety book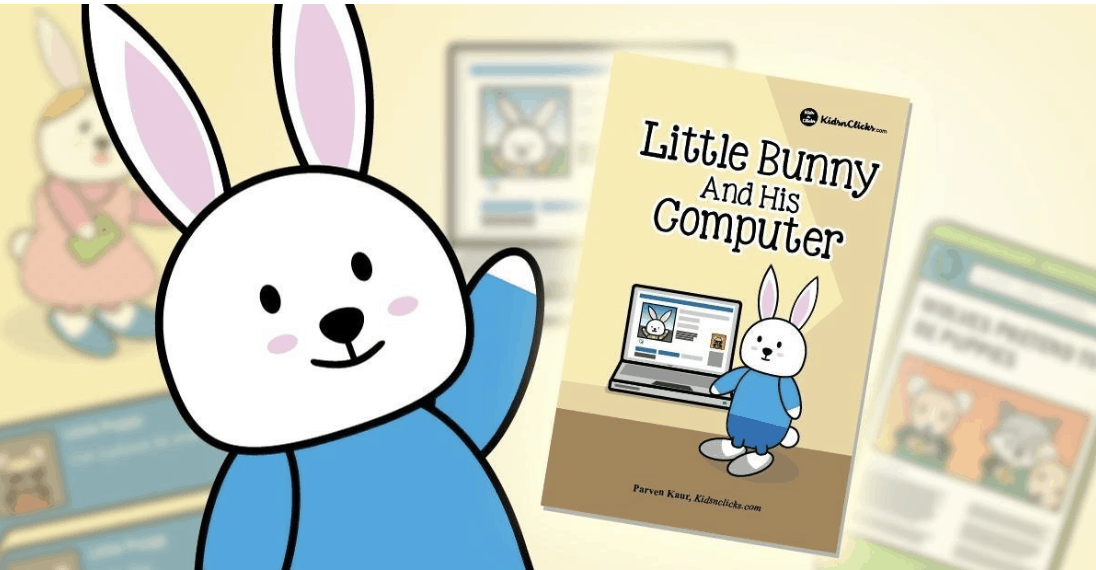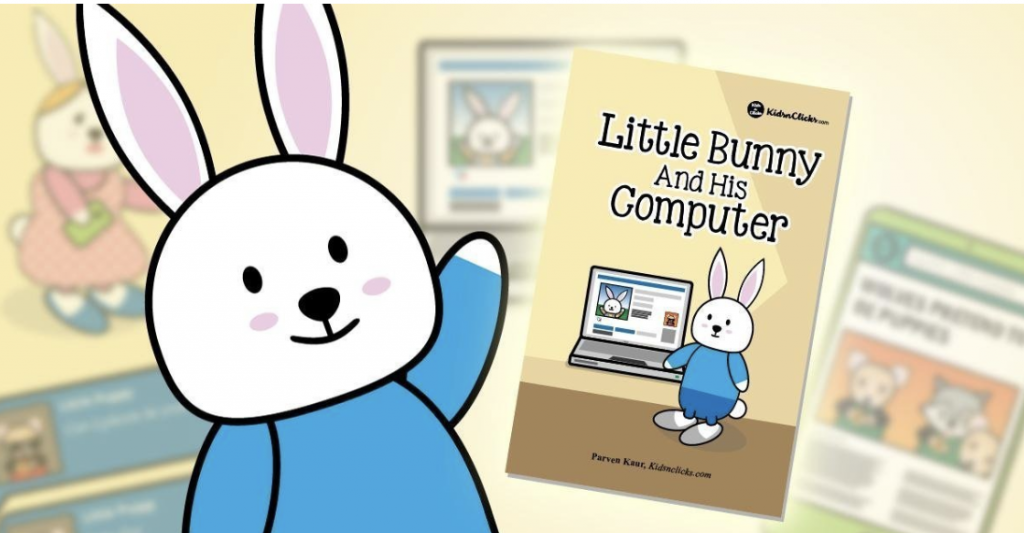 Here is a list of digital family influencers that will help you be better parents :
Collin is one of my favorite family influencers.
He posts regularly on Instagram about the effects of social media on mental health. He started a movement called #savethekids.
He is on a journey to help young people and parents fight the negative effects of social media, also at the same time showing them how it can be used for doing good.
Using social media, Collin raised $100k's for hurricane victims, kids fighting cancer, and orphans in South America.
In 9 minutes he raised enough money to put up "You Are Beautiful" & "You Are Loved" billboards seen over 1.2M times.
Now using Instagram story and Facebook, Collin wants to help parents reconnect with their children.
He is also helping kids gain back their self-esteem and encouraging them to quit spending so much time on social media.
Very regularly Collin post about his family enjoying a screen-free day.
Following Collin on Instagram is one of the reasons I started Kids N Clicks. He reminds me to switch off my phone and spend quality time with my little one.
https://www.instagram.com/p/BqNb_jSBsmZ/?utm_source=ig_web_copy_link
Chris is the founder of Protect Young Eyes. He created this site so he can help parents and children use technology responsibly.
He also recently started the movement #fixappratings which is aimed at advocating for accurate app ratings and descriptions due to online grooming, sex trafficking, pornography, and sexual exploitation.
The best thing about Chris is that he is available on Facebook and is always willing to answer any queries you have. Nothing is ever to technical or dumb for Chris.
As long as he can solve your problem, he is a happy man 🙂
You can follow him on Twitter or Facebook
Blog post: "What teens wish parents understood about technology" We polled hundreds of high school students and their answers to this question are gold for parents. #parentinghttps://t.co/FQjCLd0SMQ pic.twitter.com/6Y0cNZT9Rm

— Protect Young Eyes (@protecteyes) March 24, 2019
3. Sonia Livingston
Sonia is a professor at the London School of Economics and Political Science (LSE). I would not consider her as a digital family influencer, rather a well-known researcher who shares her findings regularly on Twitter.
She is an author of over 20 books including Digital technologies in the lives of young people and Living and learning in the digital age.
She often tweets about the latest research relating to digital parenting and how technology is reshaping our lives.
I like following Sonia because she offers a balanced view on the use of technology and everything that is shared is evidence-based.
You can watch her TedX talk on How children engage with the internet. or even follow her on Twitter @Livingstone_S
Can you stop your parents sharing photos of you online? – BBC News https://t.co/5pqd1Ds0wg

— Sonia Livingstone (@Livingstone_S) March 28, 2019
4. Gary Vaynerchuk, Daily Vee
Gary is not a digital family influencer, in fact he is an American entrepreneur, author, speaker, and internet personality.
Gary expanded his family's wine business and utilizes social media to get in front of his audience. He is well-known as a social media influencer among youths.
Gary often posts about being accountable for your actions and to take a step towards doing something that you are passionate about.
I like to follow Gary because he encourages people to use social media and technology to find their passion.
But parents be warned that some of the things Gary speaks about may not resonate with you. For instance, he does not see the point of sending kids to University to get a business studies degree. So if you are a parent that definitely want your kids to get a degree then Gary might not suit your style.
Do check him out as he is a forward thinker that many of our generations need.
Kristen is the founder of Protect Young Minds™ and best-selling author of Good Pictures Bad Pictures: Porn-Proofing Today's Young Kids
You will not see Kristen often on social media but she sends out amazing tips on how to teach kids to reject pornography and teach them online safety via Protect Young Minds Instagram story.
I like to see Kristen Instagram story because the tips she gives are simple yet effective and can be implemented in our daily life.
https://www.instagram.com/p/Bvc3Yjwh9H_/?utm_source=ig_web_copy_link
6. Chelsea Brown,
The Mom Life Coach
You will often see Chelsea in different Facebook parenting groups. She shares online safety tips and is always ready to contribute.
If you follow her Facebook page you will notice how she keeps it up to date on the latest online news.
Don't forget to get this free copy

Josh is the founder of Smart Social. He blogs about almost everything related to online safety. There is not a single app review that cannot be found on his site.
He has over 4000 Youtube subscriber and has over 70,000 web visits.
I am his biggest fan !
Besides creating explanatory videos about the different apps that young people use, he advocates youth to use social media to their advantage.
For instance, Josh explains how creating a website for a young person can be a good way to showcase their talent. He encourages teenagers to share their positive activities on social media.
There is almost not a single topic about being smart online that Josh does not cover. Visit his Youtube page and you will see what I mean 🙂
Finally, Parven Kaur, Kids N Clicks
Don't forget to follow me on Twitter, Pinterest ,and Instagram . I am Parven Kaur, the founder of Kids N Clicks. I blog about everything from online safety, games, new apps to viral hashtags.
I don't consider myself an expert or a digital family influencer rather a learner. Through this blog, I share with you what I learn and I hope you find it useful 🙂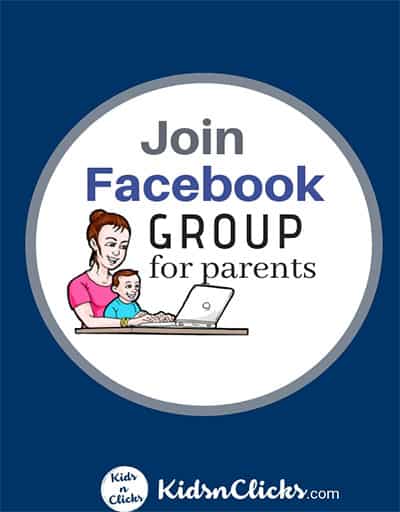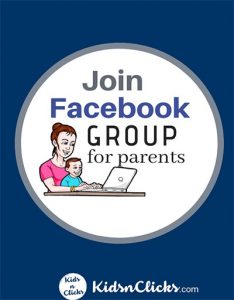 If you have anyone else you think should be added on this list then please leave a comment.
PSSST, don't forget to pin this
Here are tips to you keep children safe in the digital age :
Tips for Non-Tech Savy Mums :4 tips to digital parenting for non-tech savy mums
Stop kids from being datafied : Are your children datafied from birth
3 dangerous places for children to be online : 3 places kids should have limited internet access
Finally don't forget click below:
Children's online safety book- teach them about internet safety from a young age. For 3 -10 years old