In the world of anime, not all shows get the same spotlight. Often, good anime shows go undetected due to poor marketing. Also, many anime shows are only released inside a particular geographic location. If you want to learn about some best underrated anime shows, continue reading.
This article contains characters such as hero academia
Cowboy Bebop, Death Note, Jujutsu Kaisen, Eden of The East, Prince Chagum, Devilman Crybaby, Mysterious Hell Girl, and many more. 
Funniest Underrated anime
In this section, let us look at some of the best underrated anime characters who are funny.
Humour is a big part of almost all anime series.
There are anime shows that use humor as their primary genre, and then there are shows that lighten up their core themes, such as One Piece and Naruto using humor.
Happy Lesson
Happy Lesson is an anime that uses harem as its core genre.
The main protagonist of this anime series is Chitose Hitotose. He was only 16 when he lost his parents in a car accident.
After their death, Chitose started living in a house all by himself. As his grades drop drastically, his teachers decide to move in with him, and that is when all the drama starts.
We see five different women fighting to be his mother throughout the show. When there is only one spot vacant and five people applying for it, you know there will be some serious fun.
Not only his teachers, two random girls decide to become his sisters. They are Minazuki Rokmatsuri, and Hazuki Yazakura. Many female characters in the series start to have a romantic interest in Chitose Hitotose.
Magical Shopping Arcade Abenobashi
This is an anime about two best friends – Satoshi and Arumi. In this series, they mistakenly travel to an alternate world/parallel world. When they realize that they have arrived in a fantasy world, they try to return to their original world.
The alternate modern world they arrived in has role-playing games, visual novels, sci-fi characters, time travel, and every other liking of Satoshi.
In this anime, we see Satoshi & Arumi trying to team up and figure out a way to return to their original world.
However, little do they know that something is working against them. This power is doing its best to stop them from escaping the new world. It is the only plot twist in the series. We only find the secret behind this power in the final episodes of this series.
Magical Shopping Arcade Abenobashi has a coming-of-age story that everyone can relate to.
Azumanga Daioh
Azumanga Daioh is a famous funny anime series.
It was mainly one of the few anime shows before others were aired, such as the Gin Tama and the Food Wars! Azumanga Daioh was first released back in the year 2002.
Azumanga Daioh has more than one main protagonist character. There are eight main characters in this series – six high school students and two teachers.
Unlike other anime shows, each high school girl on this series gets a fair amount of screen time.
All eight characters in the series have different and contrasting traits. The names of the teachers are Yukari Tanizaki and Minamo Nyamo Kurosawa.
Despite having so many lead characters, this series does not lack humor and character interplay.
This is one of the best anime series. It also has many fun running gags and is undoubtedly one of the most excellent funny anime series.
GALS! AKA Super GALS!
This particular anime series is famous for introducing the Kogal/Gyaru sub-culture that has grown in popularity over the years.
The main protagonist of this anime series is Ran Kotobuki. She is only 16 years old and belongs to a family of police officers.
Ran Kotobuki is obsessed with the Gyaru sub-culture.
She is so into this culture that she died her hair orange and always wears a red skirt. She puts on many accessories whenever she goes out and even at home. She is a mysterious girl.
This show revolves around Ran Kotobuki and two of her other friends, Miyu and Aya. All three characters go to the same high school.
As they are only teens, we see them going through their character arc. All three of them have many similar traits. Even when they grew up, all three of them could somehow retain their formative characteristics.
Shimoneta!
Shimoneta! It is based on the year 2030 in a dystopian future world. In the fictional world, the Japanese government has made inhumane activities legal.
The main character of this anime series is Tanukichi Okuma.
Tanukichi later finds out that the student vice-president is also not a good person. They do not hit it off in a friendly way in their first meet, but they become really good friends with time.
After the Japanese government captures Tanukichi for sharing adult comics, Ayame Kajou starts protesting for his prompt release. He even starts to spread jokes all over the town in protests.
As months go by, Ayame Kajou puts together a team of like-minded people who spread inappropriate jokes around the town. Viewers will scratch their hands after seeing the sheer drama this series is.
Clean Freak! Aoyama-Kun
Clean Freak! Aoyama-Kun is about football. This anime series is about a young boy who is a football prodigy. Aoyama is the main protagonist of this anime series.
This young kid is good at everything, including football and other sports. Back in his high school, he is a celebrity athlete. However, he has mysophobia.
This is the fear of germs and other bacteria. Even though he plays football, which involves a lot of falling on the ground & rolling around, how he ended up getting mysophobia, is a mystery.
In the series, we see he becomes a master of playing football without coming in physical contact with other players.
Excel Saga
Excel Saga is a slapstick that pokes fun at other popular anime characters.
Although it is a comedy anime series, it has action sequences, drama, fights, & violence. The main protagonist of this series is named Excel. She is part of an organization Across.
Excel believes that the world is corrupted. She thinks everyone has the evil dream of dominating and abusing the poor. Throughout the series, we see Excel & her friend, Hyatt, fighting crime and interacting with their neighbors.
This anime series has a total of 26 episodes. However, only 25 were aired. The source material for this anime series also has the same name. It is one of the best underrated anime out there.
Daily Lives of Highschool Boys
The Daily Lives of Highschool Boys shows what typical high school boys go through. This anime series is based on the lives of three teenage boys, Yoshitake, Hidenori, and Tadakuni.
We see these three boys talking about women throughout the series and fantasizing about them.
Good Luck Girl!
The main protagonist of the anime series Good Luck Girl! is Ichiko Sakura. Rich, perfect, romantic, intelligent are the only adjectives to describe Sakura.
There is more character in this popular anime series Momiji Binboda. She is the complete opposite of Ichiko Sakura. She is poor, does not have an attractive body, and lives under a staircase in her home.
At one point in the series, these two anime characters meet. And that is when Momiji Binboda figures out the secret to the never-ending good luck of Ichiko Sakura.
Sakura is so lucky because she sucks the good luck out of all those people whenever she meets someone.
Sakura did not know that Momiji was assigned a mission to steal Sakura's fortune before she stole the good luck of everyone around her.
To fight Momiji Binboda, Ichiko Sakura takes help from a monk named Bobby Statice.
Underrated anime duos
If we look at mainstream movies, there are many famous duos.
The concept of duos works because it is fun to watch two people with entirely different ideologies take on life while struggling to resolve the conflicts in interest.
To name a few, some such famous duos are Rob Brydon and Steven Coogan, Mike Myers and Dana Carvey, Tina Fey and Amy Poehler, Simon Pegg and Nick Frost, John Cho and Kal Penn, Melissa McCarthy and Sandra Bullock.
Like mainstream movies and TV shows, there are duos in anime shows.
Some of the duos that we will see in the below anime list blend together so nicely that it gets tough to think of them separately. It is one of the best underrated anime out there. 
Related : Brown anime character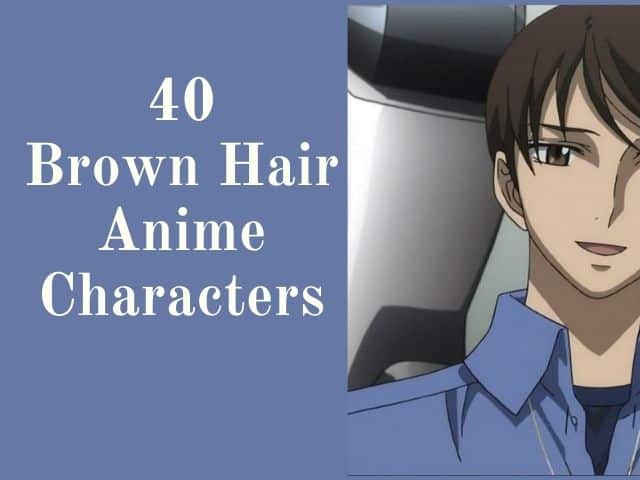 Hunk & Pidge (Voltron)
Hunk & Pidge are from the popular anime series Voltron.
Hunk, Lion force and Pidge are best friends. They are best friends. It is Pidge who uses the brain.
Thanks to Pidge, Voltron always finds himself with a lot of energy, willpower, and other special abilities. On the other hand, Hunk is a foodie.
Pidge & Hunk are considered one of the best comedic duos in all anime shows. They often get into fights, but that does not last long.
Sekkekkyu & Hakkekkyu (Cells at Work)
Would you believe it if I told you that there is one anime series based on blood cells? Yes, you heard me right.
In the anime series Cells at Work, we see red & white blood cells take the lead roles. In the series, we see Erythrocyte (Sekkekkyū) and Neutrophil (Hakkekkyū) interact and form a strong bond.
Hakkekkyū saved Sekkekkyū from a strong bacterium when she was still young. This is why on Sekkekkyū's first day at work, she finds Hakkekkyū with no trouble at all.
Saitama & Genos (One-Punch Man)
The main protagonist of this anime series is One-Punch Man, also known as Saitama. He is a strong superhero who practically does not require the help of other superheroes to defeat enemies.
One of his sworn enemies is Genos, a demon cyborg. Saitama & Genos is regarded as a great show in the whole anime community.
Must-know underrated anime characters
Kagome & Inuyasha (Inuyasha)
Kagome & Inuyasha are two individual characters with their different strengths and weaknesses.
Kagome is known for her determination. On the other hand, Inuyasha is known for her crankiness.
As they have polarizing character traits, we see them embark on a journey where they constantly fight, find themselves in disagreement, and eventually figure out how to co-exist.
Thanks to their companionship, they get to travel places they wouldn't usually travel to.
Kakashi Hatake and Might Guy
Kakashi Hatake and Might Guy are part of the popular anime series Naruto.
Both of them are prominent Jonin leaders. Avid anime watchers would often engage in debates about who is better.
Each of them considers the other as their rival. However, they were competitors long before they officially became shinobis.
With time, both of them grow to be strong fighters. But the question remains, who is better among the two.
Guy might take the lead when judged on hard work, as he trains every day. In the face of the toughest challenges, Guy never loses his confidence.
I might even argue that Guy is the better Shinobi of the two.
How do you defeat hard work? Well, the answer is talent. This is true for Kakashi, who is incredibly talented. Where Guy is hard-working, Kakashi is highly gifted.
Kakashi identified his talent at an early age when he was just 6. Just by the age of 13, Kakashi was promoted to the rank of Jonin.
He was the youngest person to be given this rank. Later in his life, he was also awarded the rank Sixth Hokage of Konohagakure.
Mustang & Hawkeye (Full Metal Alchemist)
Mustang & Hawkeye are known for having different personalities. When they first met each other, they were not the best match.
However, as they started playing with each other's strengths and weaknesses, they formed a strong bond with time.
Mustang & Hawkeye are unstoppable when put together.
Neither of them is good at expressing their emotions. They grow to be great friends who can rely on each other without hesitation.
Their troublesome past bought them together. They have formed a group that is too difficult to break up.
Edward & Alphonse (Fullmetal Alchemist)
Edward & Alphonse have a strong friendship. They are siblings. Unlike other anime siblings, Edward & Alphonse share a special bond.
Together, they have faced every kind of adversity imaginable. They are from one of the best underrated anime out there.
They grew up together from an early age. This is why they have this strong bond that no one can break.
Although they lose their temper at each other from time to time, they know who to fall back on when it comes to having each other's back.
Goku & Vegeta (Dragon Ball)
Who does not know about Dragon Ball Z? It is an international hit. They are father & son by relation. They share a love-hate relationship.
Together they have a long history. They have witnessed murders, kidnappings, serial killers, betrayals, and whatnot.
But at the end of the day, they know that they have their backs, no matter what.
Thanks to their companionship, they are always competitive with each other. They constantly push each other to become the better versions of themselves. 
Related : Attractive anime with black hair
Sora & Shiro (No Game No Life)
Next on our list, we have Sora & Shiro from No Game No Life.
There is something special about this due that attracts the audience in seconds.
Sora & Shiro are the complete opposite of each other. On the one hand, we have Shiro, an 11-year-old prodigy. She faces difficulty with expressing her genuine emotions.
On the other hand, we have Sora, an 18-year-old boy. He has great skills when it comes to manipulating others.
Despite being the polar opposite of each other, both bring out the best in each other. They have a common hobby- playing video games.
Underrated Anime on Crunchyroll 2021
Backflip
Backflip is a relatively new anime series that aired its first episode on April 09, 2021. Shotaro Futaba is the protagonist of this anime series.
This boy has always dreamt of playing for his high school baseball team.
After getting hooked on a baseball practice session, he joins the rhythmic gymnastics tournament.
He discovers his love for baseball and moves to Shoushukan High School. The series revolves around him trying to succeed as a baseball player.
Shadows House
Next on our list, we have Shadows House. This anime was designed and produced by CloverWorks based on light novels from the same production house.
The series revolves around a great family with the title – Shadows. The entire family lives in a remote mansion, away from all the city's bustling. It is a great anime series.
Those Snow-White Notes
The protagonist of this series is Setsu Sawamura.
We see him struggle to find his voice while playing Shamisen in this series. His grandfather was a great Shamisen player.
One day, while having a practice session, his grandfather is scolded, who asks him to give up playing unless he can stop mimicking other Shamisen players.
To help her son improve his skills, Setsu Sawamura's mother enrolls him in a renowned school.
Bottom-Tier Character Tomozaki
Bottom-Tier Character Tomozaki is also a reasonably new anime series. The main protagonist of this series is Fumiya Tomozaki. It was aired only on January 8th of 2021.
In the anime adaptations, he is portrayed as a significant Tackfam gamer.
He grows so addicted to video games that he starts to lag in all aspects of his life.
As he mostly stays indoors, playing video games, he loses his communication and social skills.
Things change for the bests when he meets another pro gamer named Aoi Hinami, who just happens to be his classmate. What a coincidence!
Polygon underrated anime
Just like the mainstream movie industry, there are certain big production houses when it comes to anime. One such production house is Polygon.
It is a famous Japanese 3DCG anime animation studio. This production has produced TV commercials, studio features, and anime series.
KAIBA
Kaiba is a popular sci-fi anime series. It was first aired back in the year 2008.
Modern anime creator Masaaki Yuasa created it.
The plot of this series takes place in the future, where science has made so much progress that anybody can download their memory into small chips.
The chips can be inserted into the bodies of anyone. It is one of the best underrated anime out there.
Kaiba is the main protagonist of this series who wakes up in a strange place. When he wakes up, he can't remember a thing from his past.
However, he seems to be wearing a pendant with a picture of a strange woman on it.
With this, Kaiba embarks on a journey to unearth his true origin, why he ended up here & why.
There are 12 episodes in this series in the first season and no second season. This anime series has psychedelic elements and evocative music. 
Related : Best anime waifu
Monster
If you haven't seen Monster, you should now. It is a dark anime series that portrays the story of a brain surgeon. The name of the protagonist of this series is Dr. Kenzo Tenma. It is an underrated series.
People know him as a responsible and ethical surgeon. In one such instance, Dr. Kenzo Tenma decided to do surgery on two young siblings who arrived at the hospital before the mayor of the city Kenzo is from.
The mayor tried to persuade Dr. Kenzo to conduct the surgery first, but he refused, saying the children came first. And that is why he must operate on them first.
Samurai Flamenco
The last series on our list is Samurai Flamenco. It tells the story of Masayoshi Hazama, who aspires to become a model.
His childhood dream was to become a superhero. However, there is not a single extraordinary power that Samurai can take pride in.
Masayoshi Hazama is the male protagonist of this series. His life takes a turn for the best when he meets Hidenori Goto, a police officer in the same city.
Best underrated anime series
Anime is undoubtedly grown into a full-fledged industry. However, not all production houses have the same budget. And due to budget lickings, specific anime series can go undetected.
We include anime shows that might have received greater attention in this list.
Hell Girl
Hell Girl is an anime series from the horror anime/supernatural genre.
This series shows that Hell Girl can be summoned using her dedicated website.
The protagonist of this series is Enma Ai. She is the one who summons Hell Girl to capture the ghosts and take them back to where they belong.
Although they charge a hefty sum, they certainly do a great job capturing ghosts.
Hikaru No Go
Are you a fan of board games? If yes, then you would love Hikaru No Go. 
This entire anime series is based on board games. This anime series takes inspiration from the ancient Chinese game Go. It is an underrated anime series since it is not as popular as the others but it is definitely worth watching this series.
With time, Hikaru grows into an ancient Go expert. Eventually, he makes a name for himself in the world of professional go players. It is a good anime for binge-watching.
The main protagonist of this series is Hikaru, who is just a high school student. After receiving guidance from a ghost from the Heian era, he decides to participate in the Go Players tournament.
School Rumble
School Rumble is a romantic comedy series starring Tenma and Kenji. Both of them play the role of protagonists. The third piece in their love triangle is Oji.
Unlike other anime series, School Rumble is portrayed using small sketches.
Also, it doesn't only focus on its main protagonist, but it tells the more minor characters' stories, giving this series a different indie vibe.
Kaleido Star
The protagonist of the series Kaleido Star is Sora Nagano.
He dreams of becoming a top performer at the Kaleido Stage. Soon she realizes that making a name in this fast-paced real world will be tough. However, she is determined to give it all.
Kaleido Star is also regarded as a popular Shoujo anime. It tells the story of a humble kid who aspires to become successful.
Hamatora
Hamatora can easily be classified as a superhero anime. There is also a manga series with the same name. 
However, watching the manga is unnecessary before watching the anime series.
Hamatora is the main protagonist of the series, a mysterious man. Bad anime is the last thing you would say about Hamatora.  This is definitely one of the best underrated anime character of all time.
We hope you enjoyed the list of underrated anime movies and characters listed above. Which is the best according to you? Share with us in the comment box below.