Physical fitness is not just a fad but great for improving your health and confidence. More women are joining the lifestyle, and if you are one, or if you know one, then these are great workout motivational quotes for her.
Because everyone desires a great body, getting the motivation to go to the gym – or for a run – to sweat it out is another story. It is easier said than done.
But who said that it is a day's journey? It is a progressive journey of daily input, and once it becomes a lifestyle, working out becomes more effortless.
So as you continue to cheer on that lady trying to embrace the fit lifestyle, this blog post has the best workout motivational quotes for her that you can use.
Empowering fitness quotes
We searched all over the web for these empowering and workout motivational quotes for her. Don't let someone lose steam once they start this important journey. Don't know the right thing to say or post in their status? Try out these fitness quotes:
"The last three to four reps make the muscle grow… It is an area of pain that separates one who is a champion and one who's not." – Arnold Schwarzenegger.
"You must expect great things of yourself before you can do them." – said Michael Jordan.
"The difference between what's impossible today and the possible lies in your determination." – Tommy Lasorda
"Swimming is normal for me. I'm comfortable, relaxed, and know my surroundings. It is my home." – Michael Phelps.
"If you want something you've never had, you must be willing to do something you've never done." – Thomas Jefferson.
It is never too late to start today.
Are you feeling motivated yet? A workout routine might look hard, but remember that every minute of training strengthens you for the next day. It will one day be achievable if you choose not to give up. Here are some more workout motivational quotes for her:
"Success usually comes to those who are too busy to be looking for it." – Henry David Thoreau.
"If every person had the right amount of nourishment and exercise, then we would have found the safest way to health." – Hippocrates.
"You are destined to become the person you chose to become." – Ralph Waldo Emerson.
"Exercise is king while nutrition is queen… Mix the two, and you've got a kingdom." – Jack LaLanne.
"Many people spend so much time watching their health that they don't even have the time to enjoy it." – Josh Billings.
"If today I do what others won't, then tomorrow I can accomplish what others can't." – Jerry Rice
"The only way for a rich person to be healthy is to abstain and exercise… to live like he was poor." – William Temple
"Consistent hard work produces success. Greatness will eventually come." – Dwayne Johnson.
If you admire how your female friend is giving their all to achieve their best version of fitness, urge them on with these workout motivational quotes for her.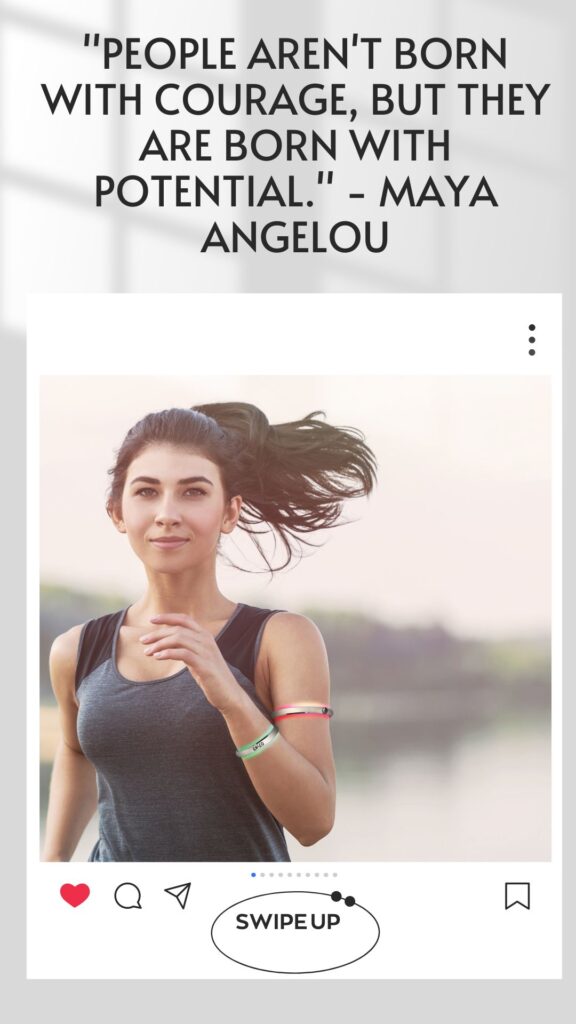 Gym Quotes for Instagram for girls
Instagram is where the action happens when you want to inspire your followers with your workout reels. These are good captions a girl can use as workout motivational quotes for her:
"Fitness is not about being better than another person, but being better than you used to be." – Khloe Kardashian.
"Most people fail not because they have a lack of desire, but because they lack commitment." – Vince Lombardi
"Physical fitness is not just one of the important keys to a healthy body, but also the basis of dynamic and creative intellectual activity." – John F. Kennedy
"The successful warrior is the average man with laser-like focus." -Bruce Lee.
"You must exercise to enjoy the glow of good health." – Gene Tunney
"Things come to those who wait… but only the things left by those who hustle." – Abraham Lincoln
Related : Body confidence quotes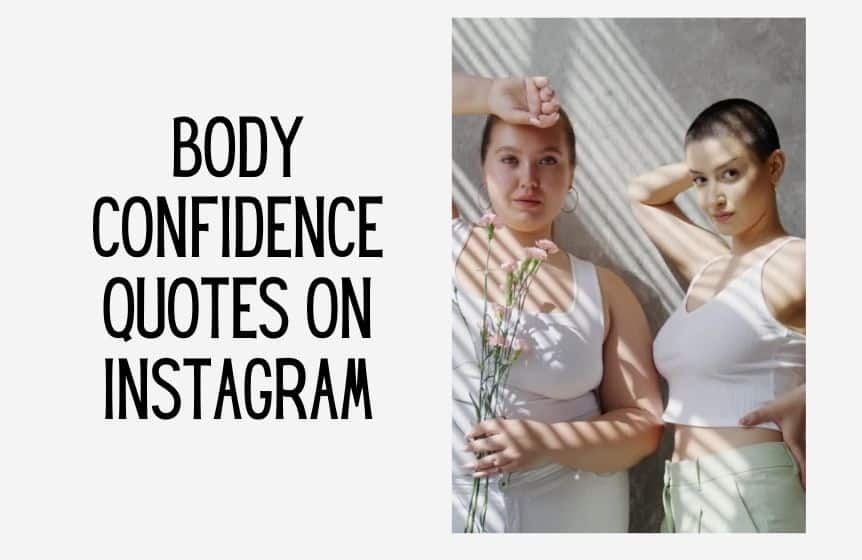 "A year from now, you might wish you started today." – Karen Lamb
"Move whatever stands between you and success." -Dwayne Johnson
"One, like yourself. Two, eat healthy. Three, squeeze your buns. That's my formula." – Richard Simmons.
"Confidence comes from training and discipline." – Robert Kiyosaki
"It's not a giant step that will get you there, but numerous small steps will."
After breaking some sweat in the gym, encourage your lady friend on the importance of fitness with the workout motivational quotes for her. You never know. They might give them the extra push they needed.
Short gym quotes
When she's all pumped about the need to ditch junk foods and embrace fitness and good body goals, here are some short workout motivational quotes for her:
"Don't count the days. Make the days count." – Muhammad Ali.
"Once you learn to quit, it becomes a habit." – Vince Lombardi Jr
"The champion is the one who gets up when they can't." – Jack Dempsey
"Increased physical activity enhances positive energy." – Lailah Gifty Akita
"Exercise is labor without weariness." – Samuel Johnson
"Whether you think you can or can't, you are right." – Henry ford
"Physical activity enhances positive energy." – Lailah Gifty
"Well done is better than well said." – Benjamin Franklin
"What hurts today will make you stronger tomorrow." – Jay Cutler
"Excuses burn zero calories."
"Hustle for that muscle."
"No pain, no gain" is not just a cliche saying but is a quote meant to show you the importance of pain in fitness. These workout motivational quotes for her also serve the same purpose – to encourage the woman going to the gym not to give up halfway.
Fitness model quotes
You can be your fitness model when you gather enough courage to conquer what might seem complicated today. If you need some extra motivation, below are some more workout motivational quotes for her:
"Get comfortable being uncomfortable." – Jillian Michaels
"Are you becoming the person you want to be? Coz the clock is ticking." – Greg Plitt.
"Success comes after you stop making excuses." – Luis Galarza
"Discipline is the bridge between goals and accomplishment." – Jim Rohn
"That pain you are feeling today will be tomorrow's strength." – Arnold Schwarzenegger
"The first step of turning the invisible into the visible is setting goals." – Tony Robbins
"Excellence is not an act, but a habit. We are what we repeatedly do." – Aristotle.
"If you can't find time for exercise, you will eventually find time for illness." – Edward Stanley
"A perfect workout is the one you will hate doing but love when you finish it."
"The strong women are the ones who nail it at the gym."
"A one-hour workout is just 4% of your day. No excuses."
"A little progress daily adds up to big results."
"Achieving a great body is a slow process, but you can make it slower by quitting."
"Weight loss starts when you decide in your head, not with the dumbbell in the gym." – Toni Sorenson
"Our bodies are our gardens, and our wills are gardeners." – William Shakespeare
I know you already feel like the fitness model you are meant to be. You can also set the fire ablaze in another woman's spirit with these workout motivational quotes for her.
Uplifting quotes for women
Gone are the days when the gym was filled with men and maybe one or two women. These days more and more ladies are embracing workouts and if you know that lady (or if you are here), here are more workout motivational quotes for her that will help uplift her spirits:
"All progress happens outside the comfort zone." – Michal Joan Bobak
"A feeble mind weakens the body." – Jean-Jacques Rousseau
"Put all the excuses aside and remember that you are capable." – Zig Ziglar
"Good health is the groundwork for all happiness." – Leigh Hunt
No pain, no gain!
"People aren't born with courage, but they are born with potential." – Maya Angelou
Sometimes it is easier said than done. Some get easily demotivated with the thought of extreme sweating, sore muscles, rigid diet, and cannot continue with the fitness journey.
If you set fitness goals that seem unreasonable initially, as you work towards them, they will start looking more reasonable.
"A healthy lifestyle will deprive you of lethargy, poor health, and fat." – Jill Johnson
Your thoughts are the only limit between you today and having your ideal body. Let these workout motivational quotes for her show you that even though it is difficult, it is achievable.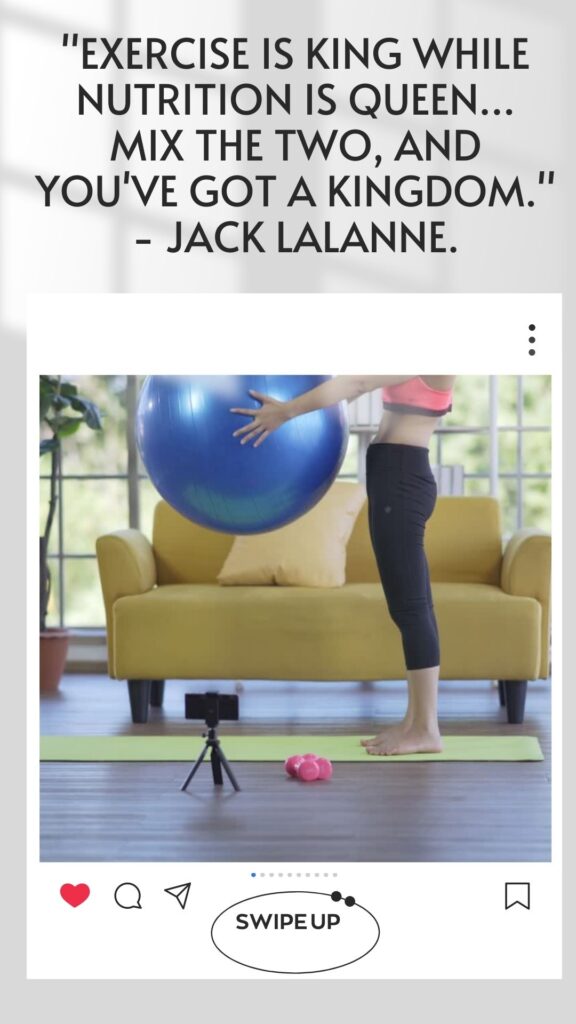 Female humor fitness quotes
It is not all gloom and doom that you can't have a little humor when looking for good workout motivational quotes for her. Below are some funny fitness motivation quotes:
"There are a lot of women who want to be super tiny. I don't want a child's body, but a woman's body that is extremely fit."
"If you still look good at the end of your workout, you didn't train harder."
"Don't let the weekend become your weak end."
"Skinny girls look good in clothes, while fit girls look good naked."
"A champion is that person who wakes up when they can't." – Jack Dempsey
"I go to the gym three days a week because I don't want to be the guy who dies while shoveling snow." – Douglas Coupland
"The best abs exercise is five sets of… stop eating so much." – Lazar Angelov
"My idea of exercise is a good brisk sit." – Phyllis Diller
"My refusal to go to the gym is my resistance training." – Immortal souls
Inspiring workout motivational quotes for her
"Do what you have to do until you can do what you to." – Oprah Winfrey
"Pain is temporary but quitting is permanent." – Lance Armstrong
"We can't start over, but you can start today and determine a new ending." – Zig Ziglar
"If it doesn't challenge you, then it won't change you." – Fred DeVito
"Don't train to be skinny, but do it to be a badass." – Demi Lovato
"There comes a point in life when you have to stop blaming others for how you feel or the misfortunes that happened in your life. You can't live obsessing about things that might have been." – Hugh Jackman.
"The greatest glory is not in never falling but in rising again every time we fail." – Confucius
"Strength comes from an indomitable will, not physical capacity." – Mahatma Gandhi
"While ability is what you can do, motivation determines what you will do and attitude determines how you will do it." – Lou Holtz
"All champions were once contenders that refused to give up." – Sylvester Stallone
The hard part in this important journey in taking care of your body is starting. The inspirational workout motivational quotes for her should give a push to start.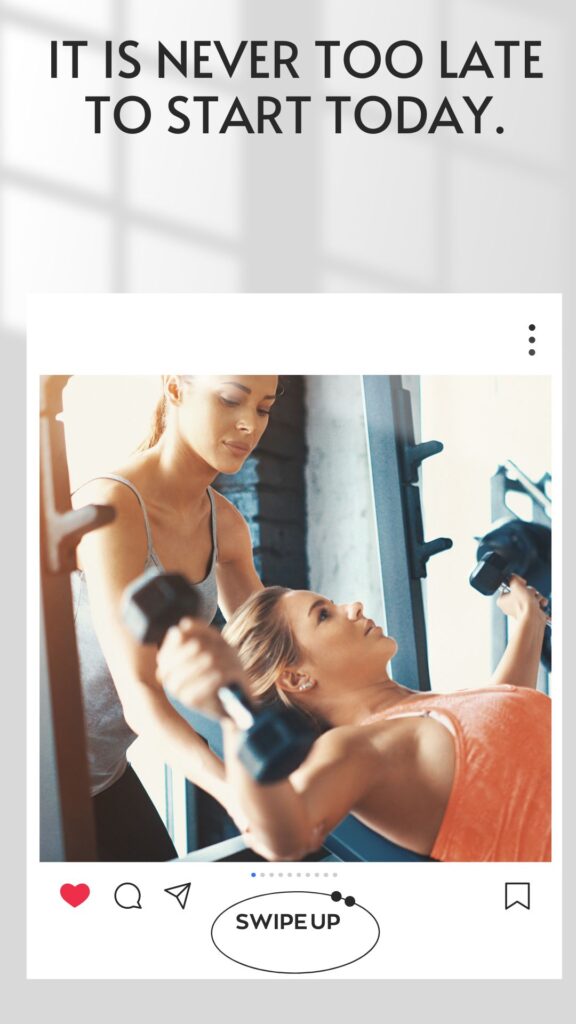 Conclusion
Whether you start with morning walks or jogging before you get the courage to hit the gym, take action towards your fitness journey.
Today it might seem like an uphill task, but once you start, the minor efforts will eventually reflect on your body, and you might soon find a workout routine becoming a part of your lifestyle. The above workout motivational quotes for her will help give you and other women the push you need.
Even famous athletes confess it's not easy, so don't be too hard on yourself. But remember, you too can do it.