The introduction of Reels by Instagram is great for content creators as you can add music to your videos and even have text over it. Using the most trending and best songs for Instagram reels is a sure way to popularize your Instagram profile.
You can gain more followers by creating creative, funny, and educational content using Reels. With the Reels explore feed, more users can discover your videos, enabling you to boost your engagement.
Now let's look at some of the best songs for Instagram reels.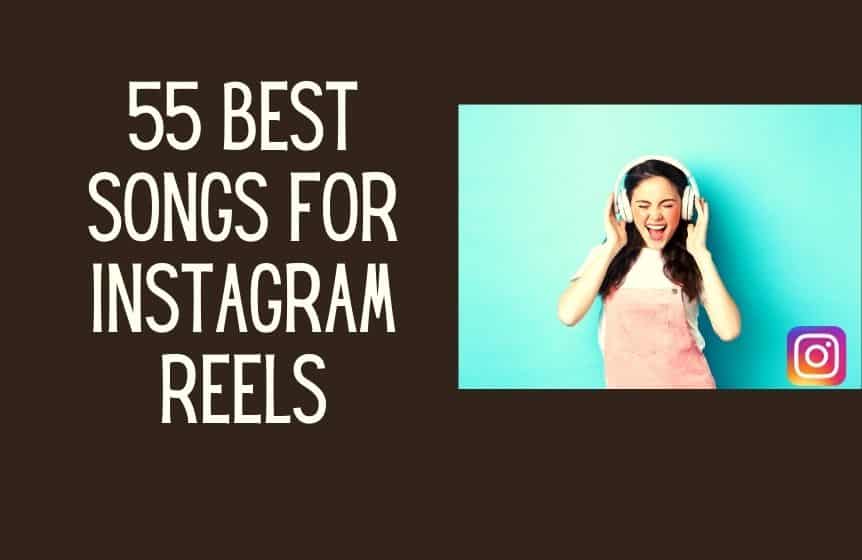 Best songs for Instagram Reels :
Hope is in the falling down – Future Kind
 2. Broken – Becnmari
3. Crystal Dolphin – Englewood
4. Womp Womp – Valee (Feat. Jeremih)
5. Wish I had a song for that – Little League
6. Ponyo On the Cliff – the Sea by Noah Cyrus & Frankie Jonas
7. Crystal Dolphin – Englewood
8. Freaky Friday – Chris Brown
9. Dheeme Dheeme –  Tony Kakkar
 10. Rockefeller Street – Getter Jaani
11. Mo Bamba – Shack Wes
12. Dance Monkey –  Tones and I
Related : Popular Tik Tok Songs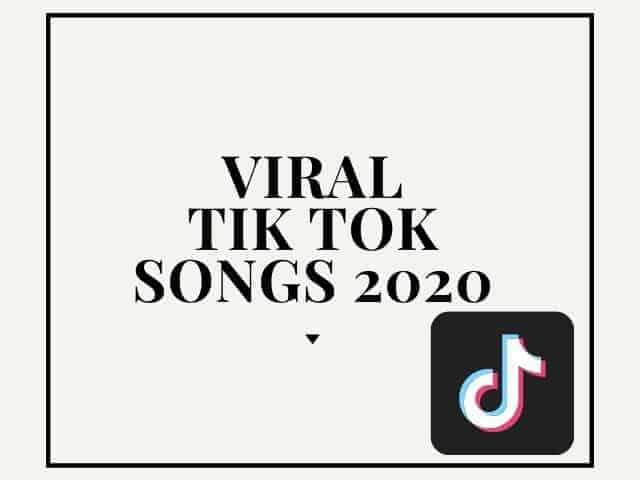 Which songs are trending on Instagram now ?
The best songs for Instagram reels right now are:
13. Kiss me more – dojo cat
14. In heat – Xander0404
15. Habits ( stay high) – Tovelo
16. Love Nwantinti – Ckay 
17. Lovely – yassine Bills
18. Blackout days – Phantogram
19. I'm in love 'IFHY' -Tyler the creator, Pharrel
20. Mi Gente – JBalvin
21. Can we skip to the good part? – AJR brothers
22. Leave the door open – Bruno Mars
23. No Lie remix – Dua Lipa, Sean Paul
24. Industry Baby – Lil Nas X , Jack Harlow
25. Bad Girls – M.I.A
26. Feel the Groove – Trapaholics
27. Believe Me – Navos Music
Related : Popular Tik Tok Dances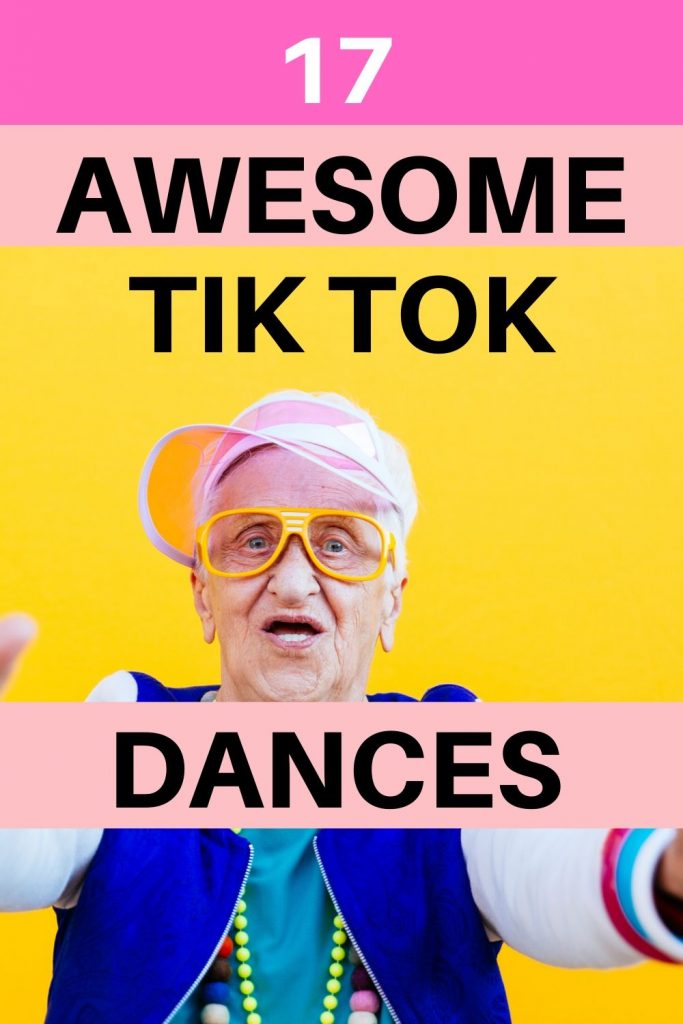 Trending songs on Instagram Reels 2022
28. Down under – Laude feat Colin Hay
29. Ameno Amapiano remix – Goya Menor, Nektunez
30. Yonce remix – Lv the voice
31. Sacrifice – the Weeknd
32. To the moon – Jnr Choi, Sam Tompkins
33. Brooklyn – Glockenbach, ClockClock
34. You give love a bad name – Malik, Bosco
35. Ginseng Strip 2002 – Yung lean
36. Babel – Gustavo Bravetti
37. Vorbei – Pietro Lombardi
38. In the club – Mishashi Sensei
39. Cold Heart – Kaluma, Stephanie Schulte
40. Kopf aus – 1986zig
Trending Songs on Reels 2021
Here are the best songs for Instagram reels in 2021 that are still hot today:
41. Dancin – Lil Darko
42. Go F*** Yourself – Two Feet
43. Bad Guy – Billie Eilish
44. I like it – Cardi B, Bad Bunny, J Balvin
45. Roses(ImanbekRemix) – Saint JHN
46. Level up – Ciara
47. My Power – Beyonce, Busiswa, Yemi alade
48. Virgo – Jadu Jadu
49. Thank you, next – Arianna Grande
50. That's just my baby dog – Chicken Milk
51. Surrender – Natalie Taylor
52. Play Date – Melanie Martinez
53. Pyro – Chester young, Caution
54. Drive Forever – Sergio Valentino
Below are a few tips on how to add music on Reels and some of the best way to look for tending audio or popular songs for your video.
How to add music on Instagram reels?
Instagram Reels allows you to record and share short videos containing multiple clips. You can customize your videos by having a popular song as the background music in your recorded clip.
At first, there was a lot of confusion about how to add music to Reels on the Instagram app. It was not as efficient as its competitor TikTok, which already has millions of followers.
Instagram was quick to adapt to what followers wanted and changed how music was added on Reels.
Here are a few things you can now do with Reels:
Save audio files in a folder to use on your Reels.
Share your audio page via DMs.
Search through the audio browser and find music and sounds to use on your clips.
Here's how to add music on Instagram Reels:
Open Instagram.
After launching Instagram, tap on the Instagram stories icon at the top left corner of the screen.
Swipe from left to right at the screen's bottom until you see 'Reels,' then select it.
On the left side, where you'll see icons, select the 'music note' icon to choose audio (music or a sound) which you'll add to your Reel.
You can now choose where to get your music:
– On the 'saved' icon, you view the sounds you added to your collection.
– On 'browse,' you find the songs trending on Instagram.
-On the 'For you' section are songs Instagram thinks you may like.
The search bar is where you search the songs you might want to add to your Reel.
Now that you've found your song tap on it.
Once the song opens, drag the slider till you get where you want the song to start as you record. ( the pink dot shows you the most popular part in the song).
The lyrics will also appear so that you choose your perfect snippet.
Click 'done' after you like what you have created, and now you have added music to your Instagram reel.
How do you get popular music on Instagram reels?
There is no denying that adding music to your Instagram Reels makes them more appealing, more engaging, and might attract new audiences to your Instagram profile.
By following some of the latest trends and songs and adding them to your Reels, your videos will get a further reach or even go viral and earn you new followers.
But catching up with some of the trends might be a daunting task, and you might be wondering where people are even getting the best trending songs! Well, here are some ideas to help you out:
Browse the music catalog on Instagram
While creating your Reels, you will come across this section that has music recommended for you by the Instagram algorithm. It is based on your previous Reels and your searches, but you will sometimes find some trending songs at times.
Be on the lookout for songs you don't know, and they might be trending.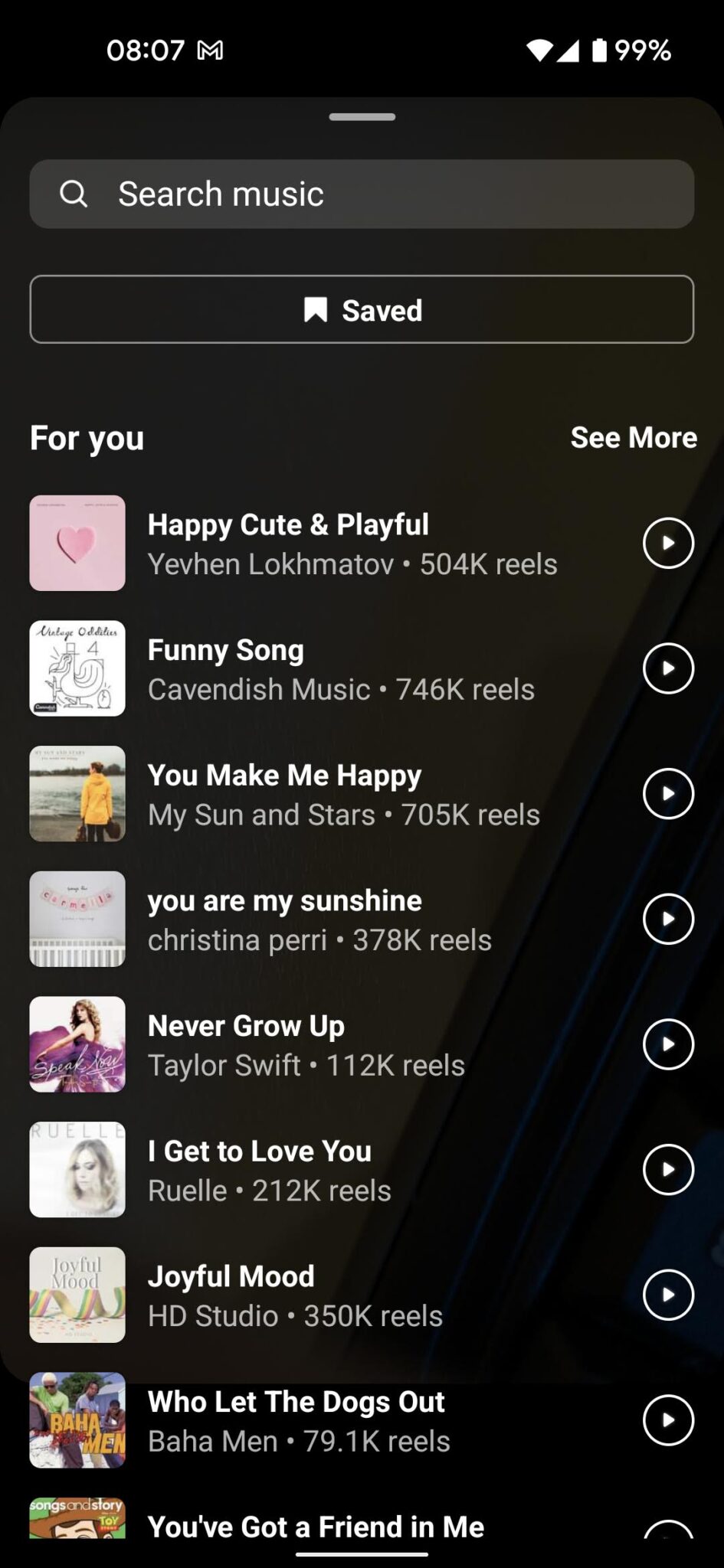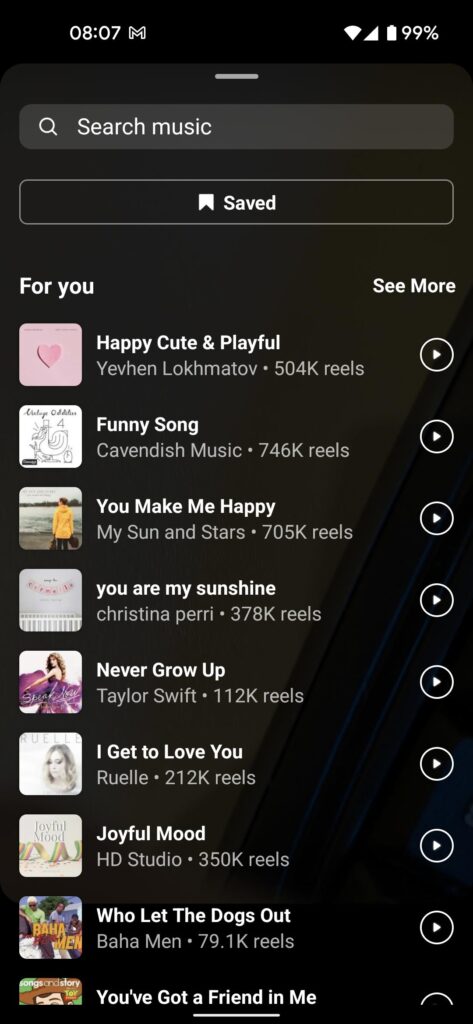 Search at the explore page
The explore tab is a great place to look for Instagram-rising trends. Though the Instagram explore page is not exclusive to Reels as the feed posts are also here, you can find here some of the trending sounds.
Peruse through other people's Reels
Go to the Reels section on Instagram (the video icon between search and Instagram shopping icons). Here you can swipe and watch other Reels for inspiration and see which similar content in your niche is trending at the moment.
Yes, TikTok is where the cool kids effortlessly come up with most of the trending stuff. The trending songs are born here, and most are already massive hits on this popular platform before making it to the Reels.
If you have a business account, there are also many trending pages that you will be notified on. So, TikTok is just a golden opportunity to snoop and fish some of these trends.
Head to Spotify and look for TikTok playlists and trending Reels.
If you are stuck for ideas, this is an effective way to know popular audio. Spotify has playlists with songs popular on TikTok and Reels.
You can check out these playlists; even if they are not updated regularly, they can be a gold mine as they contain favorite songs used on other IG Reels.
Related : How to gain more followers using Instagram Reels?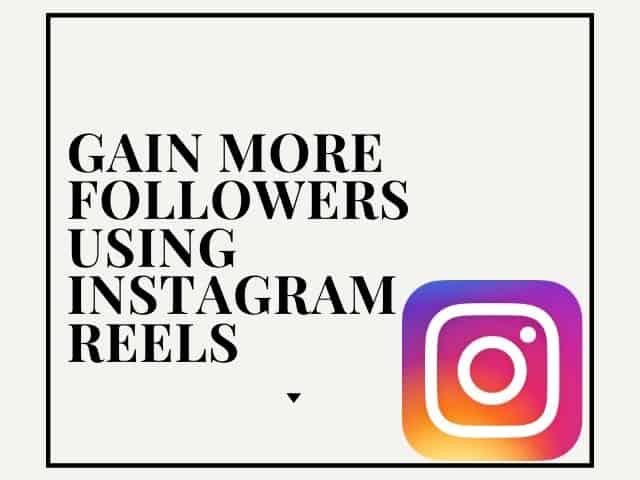 The arrow symbol on Instagram Reels
So, you want to know which trending Reels are on the rise? If you are watching the Instagram Reels on mobile, an arrow shows up on trending music in new Instagram Reels.
Using this, you can quickly get the best songs for Instagram reels. After all, you want to keep up, don't you?
Should you use trending songs on Reels?
You don't have to use trending songs on Reels, but they are a great way to get your Instagram content to new fans.
Using trendy songs on your Reels plays a big part in making your content engaging, and if you jump on the trends early, you can increase the potential of your video reaching a larger audience.
Once you use the top trending songs on your Reels, share them on your IG stories, and then publish them on the Reels tab.
 Instagram will then push it up to the explore feed. This is a good thing, as fresh content increases the chances of your Reel getting great hype and might even contribute to the virality of your video.