As reels continue to dominate our feeds, the importance of choosing the right track to accompany your content cannot be overstated. Let me share some of the best songs for Instagram Reels in 2023.
In case you don't know, Reels by Instagram is great for content creators as you can add music to your videos and even have text over it. Using the most trending and best songs for Instagram reels is a sure way to popularize your Instagram profile.
You can gain more followers by creating creative, funny, and educational content using Reels. With the Reels Explore feed, more users can discover your videos, enabling you to boost your engagement.
Now, let's dive into the melodies and beats that are making waves, ensuring your next reel not only looks great but sounds unforgettable.
Whether you're looking to inspire, entertain, or make your followers tap their feet, the curated list of the best songs for Instagram reels will have you hitting all the right notes.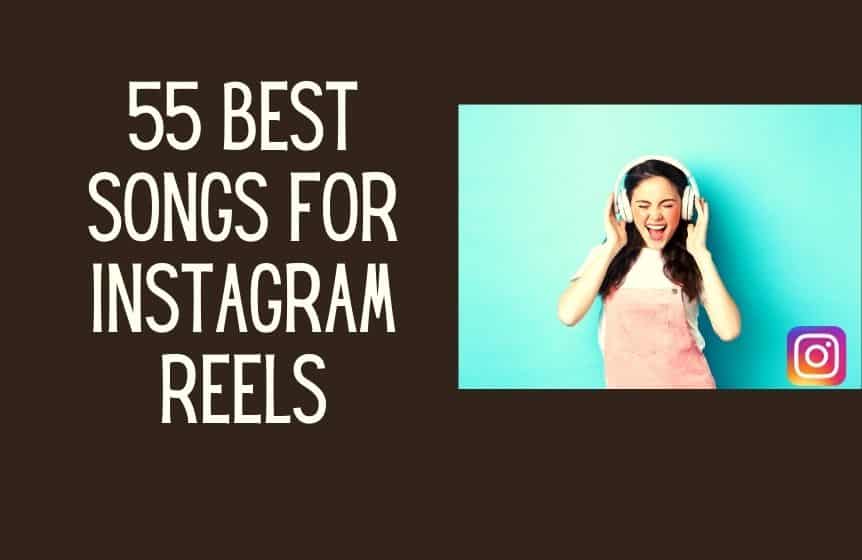 Best Songs for Instagram Reels 2023:
Chaleya – Arijit Singh
Feeling– Pacific
Moments we live for – In Paradise
Monster – Lady Gaga
Promised Land– Joe Smooth
Nothing without you– Tanarelle
Cover me in the sunshine– Pink
Jason Derulo – Wiggle
Sunny days – Allen Stone
Salio El Sol – Don Omar
Bad Luck – Khalid
Into Your Arms – Witt Lowry
Slay X Dancin – Aaron Smith
Bananza – Akon (Belly Dancer)
Locked Out Of Heaven – Bruno Mars
Title – Meghan Trainor
Sean Paul – No Lie ft. Dua Lipa
CKay – Love Nwantiti [Ah Ah]
Justin Bieber – STAY
Doja Cat – Woman
Bo Burnham – Bezos
AURORA – Runaway
Queen – Another One Bites the Dust
The Magic Bomb 2021 – Hoàng Read
Framed – Listen To Me Now
Grover Washington jr – just the two of us
Teacher x Jason Derulo – Jalebi Baby (Official Video)
Olivia Rodrigo – good 4 u (Official Video)
Twin Cabins – Swing Lynn
Polozhenie (Remix) – Sigma Male Song for Reels
Nothing 2 Do (Nothing To Do)
Dilli wali x Down – DJ Dusky
Busta Rhymes – Touch It
Bazzi – Fantasy [Official Audio]
Yotto – SugarCrash! (Lyrics)
Bongo Cha Cha Cha – Goodboys
Lenka – Everything At Once (Official Video)
Masked Wolf – Astronaut In The Ocean
Capone – Oh No (Lyrics)
Boney M – Rasputin
Duncan Laurence – Arcade (Lyrics) ft. FLETCHER
Pink Sweat – At My Worst
Dirty Heads – Vacation
Kali Uchis – telepatía
Kid Francescoli – "Moon" (Official Video)
Prem's Theme – Papon
Prateek Kuhad – Kho Gaye Hum Kahan
Young T & Bugsey – Don't Rush
Joel Adams – Please Don't Go
Good day – Jake Scott
Related: Popular TikTok Songs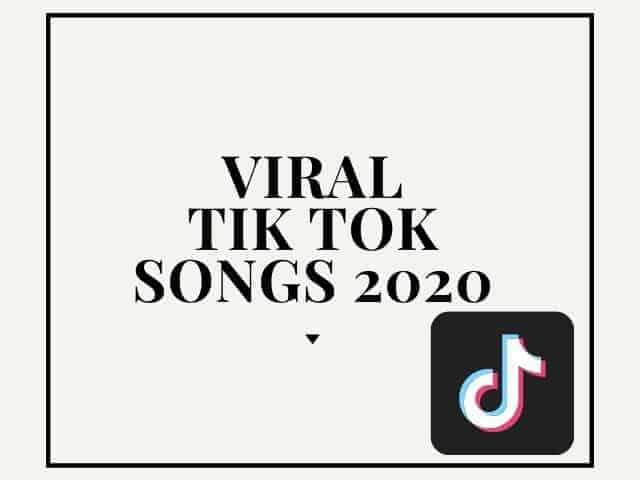 Which Songs are Trending on Instagram now?
The best songs for Instagram reels right now are:
Kiss Me More – Doja cat
In heat – Xander0404
Habits ( stay high) – Tovelo
Love Nwantinti – Ckay
Lovely – Yassine Bills
Blackout days – Phantogram
I'm in love 'IFHY' -Tyler, the creator, Pharrell
Mi Gente – JBalvin
Can we skip to the good part? – AJR brothers
Leave the door open – Bruno Mars
No Lie remix – Dua Lipa, Sean Paul
Industry Baby – Lil Nas X, Jack Harlow
Bad Girls – M.I.A
Feel the Groove – Trapaholics
Believe Me – Navos Music
Related: Popular TikTok Dances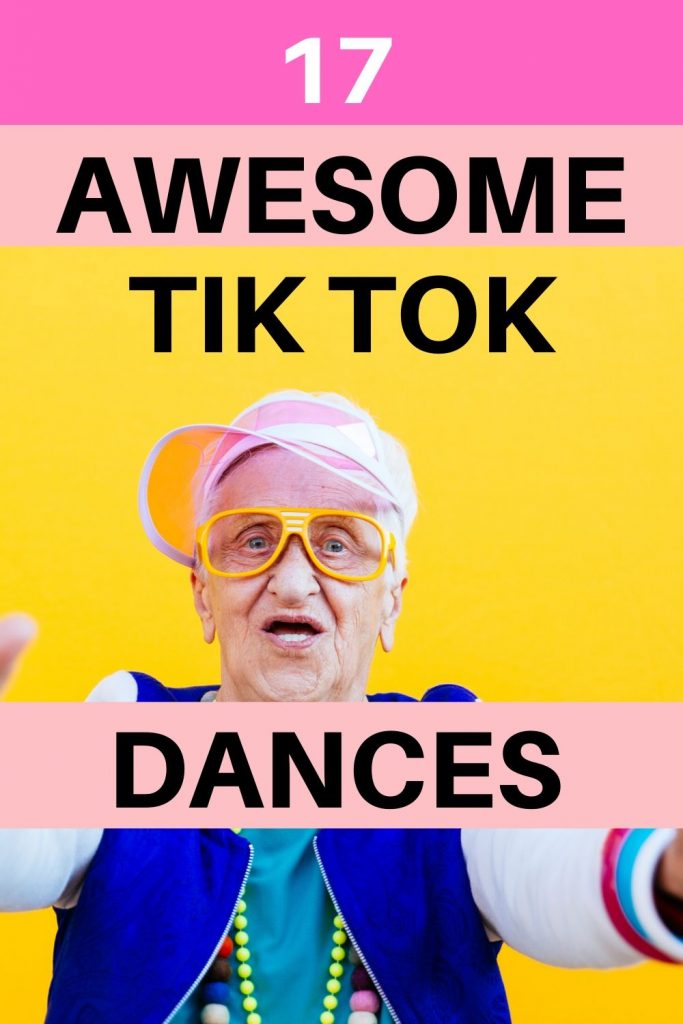 Trending Songs on Instagram Reels 2023
Down Under – Laude feat Colin Hay
Ameno Amapiano remix – Goya Menor, Nektunez
Yonce remix – Lv the voice
Sacrifice – The Weeknd
To the Moon – Jnr Choi, Sam Tompkins
Brooklyn – Glockenbach, ClockClock
You give love a bad name – Malik, Bosco
Ginseng Strip 2002 – Yung lean
Babel – Gustavo Bravetti
Vorbei – Pietro Lombardi
In the club – Mishashi Sensei
Cold Heart – Kaluma, Stephanie Schulte
Kopf aus – 1986zig
Trending Songs on Instagram Reels 2021
Here are the best songs for Instagram reels in 2021 that are still hot today:
Dancin – Lil Darko
Go F*** Yourself – Two Feet
Bad Guy – Billie Eilish
I like it – Cardi B, Bad Bunny, J Balvin
Roses(ImanbekRemix) – Saint JHN
Level up – Ciara
My Power – Beyonce, Busiswa, Yemi alade
Virgo – Jadu Jadu
Thank you, next – Arianna Grande
That's just my baby dog – Chicken Milk
Surrender – Natalie Taylor
Play Date – Melanie Martinez
Pyro – Chester Young Caution
Drive Forever – Sergio Valentino
Below are a few tips on how to add music on Reels and some of the best ways to look for tending audio or popular songs for your video.
How do you add Music on Instagram reels?
Instagram Reels allows you to record and share short videos containing multiple clips. You can customize your videos by having a popular song as the background music in your recorded clip.
At first, there was a lot of confusion about adding music to Reels on the Instagram app. It was not as efficient as its competitor, TikTok, which already has millions of followers.
Instagram was quick to adapt to what followers wanted and changed how music was added on Reels.
Here are a few things you can now do with Reels:
Save audio files in a folder to use on your Reels.
Share your audio page via DMs.
Search through the audio browser and find music and sounds to use on your clips.
Here's how to add music on Instagram Reels:
After launching Instagram, tap on the Instagram stories icon at the top left corner of the screen.
Swipe from left to right at the screen's bottom until you see 'Reels,' then select it.
On the left side, where you'll see icons, select the 'music note' icon to choose audio (music or a sound) which you'll add to your Reel.
You can now choose where to get your music:
– On the 'saved' icon, you view the sounds you added to your collection.
– On 'browse,' you find the songs trending on Instagram.
-On the 'For you' section are songs Instagram thinks you may like.
The search bar is where you search for the songs you might want to add to your Reel.
Now that you've found your song, tap on it.
Once the song opens, drag the slider till you get where you want the song to start as you record. ( the pink dot shows you the most popular part of the song).
The lyrics will also appear so that you choose your perfect snippet.
Click 'done' after you like what you have created, and now you have added music to your Instagram reel.
How do you get popular Music on Instagram reels?
There is no denying that adding music to your Instagram Reels makes them more appealing and engaging and might attract new audiences to your Instagram profile.
By following some of the latest trends and songs and adding them to your Reels, your videos will get a further reach or even go viral and earn you new followers.
But catching up with some of the trends might be a daunting task, and you might be wondering where people are even getting the best-trending songs! Well, here are some ideas to help you out:
Browse the music catalog on Instagram
While creating your Reels, you will come across this section that has music recommended for you by the Instagram algorithm. It is based on your previous Reels and your searches, but you will sometimes find some trending songs.
Be looking for songs you don't know, and they might be trending.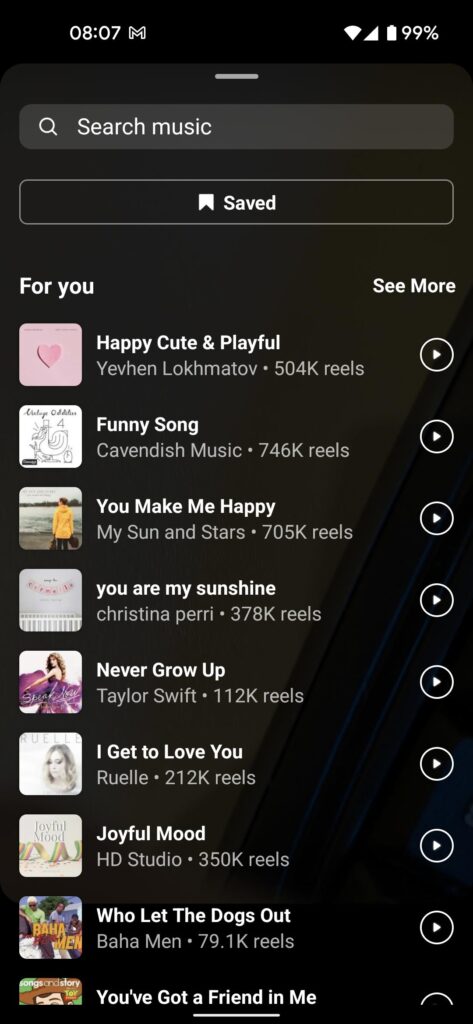 Search at the Explore page
The Explore tab is a great place to look for Instagram-rising trends. Though the Instagram Explore page is not exclusive to Reels as the feed posts are also here, you can find here some of the trending sounds.
Peruse through other people's Reels
Go to the Reels section on Instagram (the video icon between search and Instagram shopping icons). Here you can swipe and watch other Reels for inspiration and see which similar content in your niche is trending at the moment.
Check out what's hot on TikTok.
Yes, TikTok is where the cool kids effortlessly come up with most of the trending stuff. The trending songs are born here, and most are already massive hits on this popular platform before making it to the Reels.
If you have a business account, there are also many trending pages that you will be notified of. So, TikTok is just a golden opportunity to snoop and fish some of these trends.
Head to Spotify and look for TikTok playlists and trending Reels.
If you are stuck for ideas, this is an effective way to know popular audio. Spotify has playlists with songs popular on TikTok and Reels.
You can check out these playlists; even if they are not updated regularly, they can be a gold mine as they contain favorite songs used on other IG Reels.
Related : How to gain more followers using Instagram Reels?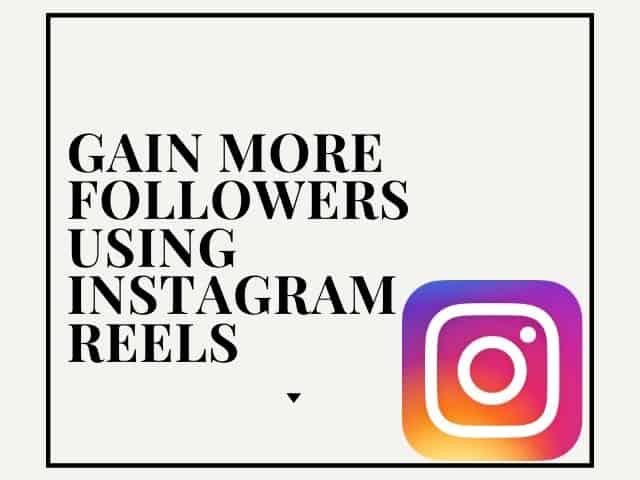 The arrow symbol on Instagram Reels
So, you want to know which trending Reels are on the rise? If you watch the Instagram Reels on mobile, an arrow appears on trending music in new Instagram Reels.
Using this, you can quickly get the best songs for Instagram reels. After all, you want to keep up, don't you?
Should you use trending songs on Reels?
You don't have to use trending songs on Reels, but they are a great way to get your Instagram content to new fans.
Using trendy songs on your Reels plays a big part in making your content engaging, and if you jump on the trends early, you can increase the potential of your video reaching a larger audience.
Once you use the top trending songs on your Reels, share them on your IG stories and publish them on the Reels tab.
Instagram will then push it up to the Explore feed. This is a good thing, as fresh content increases the chances of your Reel getting great hype and might even contribute to the virality of your video.
Was this helpful?
Good job! Please give your positive feedback
How could we improve this post? Please Help us.