Streaming services like Hulu, Netflix, and YouTube have given us the pleasure of watching movies in the comfort of our homes. Not only movies, with these streaming platforms, we can also watch documentaries and TV series. However, it is no doubt that commercial ads can spoil our viewing experience. If you are wondering how to skip ads on Hulu then you are at the right place.
We will show you the most effective ways to skip ads on Hulu so you can watch your favorite show without interference from annoying ads.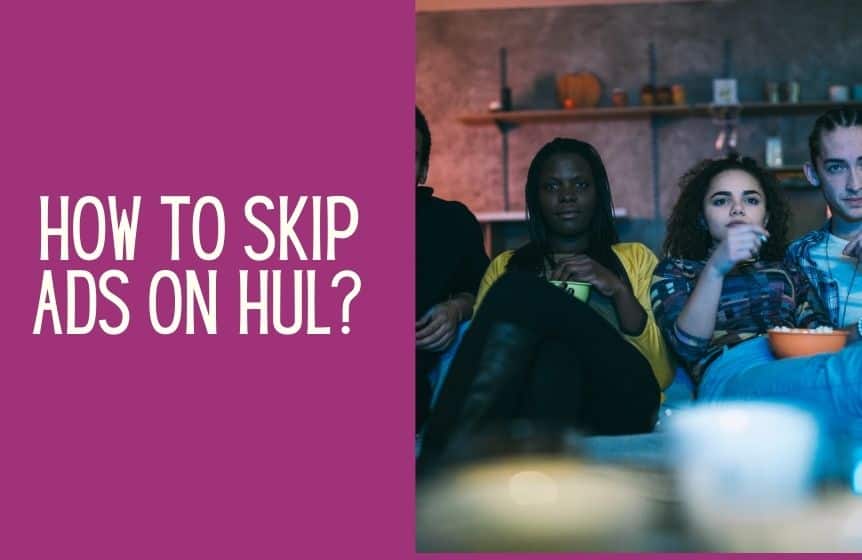 What is Hulu?
Hulu is an online video streaming service owned by Walt Disney Company. It streams popular TV shows in Japan and the United States.
They emphasize streaming recent TV shows from popular broadcasting channels. In addition, it also airs documentaries and movies.
Hulu differs from Netflix or Amazon Prime Video by streaming new movies from popular networks. Hulu users have the privilege to view the latest videos and the original content much earlier than other networks.
If you are waiting anxiously for a new show, you can become a Hulu subscriber to enjoy your favorite movie that is released recently.
You can also download the Hulu app on your Android phones or iOS devices.
Hulu Plans
$5.99 – Hulu On- Demand with Advertisements.
$ 44.99 – Hulu On – Demand and live TV with Advertisements.
These are the two plans which Hulu provides. These plans are budget-friendly which makes them popular among movie lovers.
How to Skip Ads on Hulu?
The majority of Hulu users watch Hulu on the basic plan. This means that users will have to bear long ads under this plan.
Many users on the base plan will try to find ways to skip or reduce ads in the middle of their movies or shows.
Now let's dive into that, below are few ways on how you can skip ads on Hulu :
1. Choose the Premium Plan
Hulu depends mainly on advertisements to provide its users with a cost-effective viewing experience.
So, to enjoy watching your favorite TV shows ad-free on Hulu, you have to pay for their premium plan
Their regular plan is $5.99/- per month. However, even with this plan, it is not entirely ad-free, and advertisements will still show up in the middle of a movie or TV show.
To eliminate the irritating ads, you can subscribe to the $11.99/- Hulu plan, an ad-free one ( no- add plan). It is called no- add plan as it effectively blocks ads you would have to watch otherwise.
Hulu also has a Hulu + live Tv plan. This plan gives you the option to watch live programs from over 60 + channels. Subscribers can enjoy watching sports, local news, and everything streamed on Hulu's regular $ 5.99/- plan.
As per the cost, Hulu + live Tv is estimated at $54.99/ month. Hulu no ads + live Tv estimates to $ 69.99/ month. So, just paying $6 extra, you can experience viewing a wide range of content that is ad-free.
How to switch to the no add plan?
Follow the steps below if you are a user of the Hulu plan or Hulu + live TV plan and wish to switch to the no-ad plan.
● Go to the Hulu Website, move the cursor to the top right-hand corner on your name, and select the account.
● After clicking on the account, scroll downwards to the subscription section.
● Click on manage, located next to ad-ones. Then to switch plans, by clicking the switch option on the no commercial section.
● Click the review changes that appear at the bottom of the screen.
● Finally, click on the confirm button. But before confirming, make sure you have reviewed the amount you need to pay.
By following the steps above, you have upgraded to the premium plan. You can now download videos and watch them offline too.
However, keep in mind that ads will still show up at the beginning and at the end of the show.
2. Block Hulu ads using Ad Blockers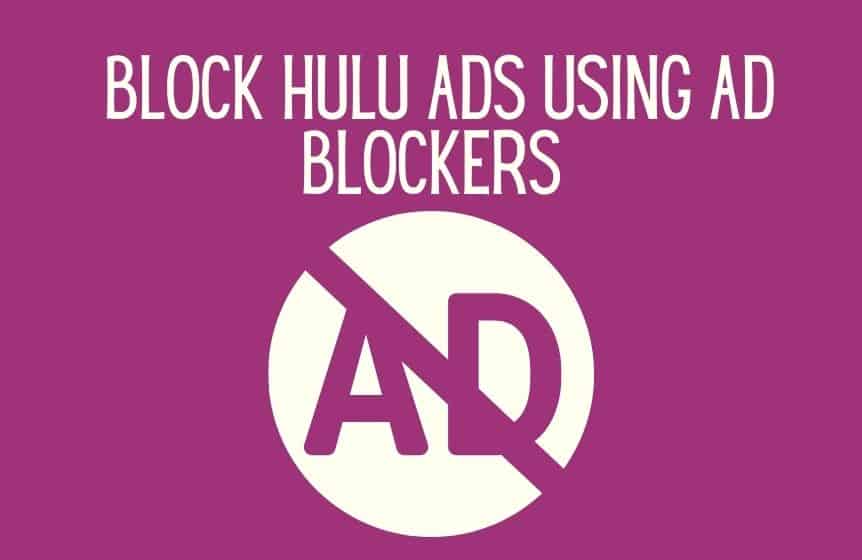 You can watch Hulu on your desktop using a Chrome extension. You do not eliminate ads when you do this, but you can use adblockers to mask the ads, so they do not come up.
However, some videos also do not play when Adblock is installed. A good extension is to use Adblock plus.
3. Reload Page
The length of ads in Hulu varies, and some can be as short as 30 seconds while others can be much longer.
To skip ads on Hulu you can try refreshing or reloading the page. You will not remove ads or skip ads by reloading the page, but it shorten the length of the ad.
4. Fast Forward ads
By downloading Enounce My Speed software, you can fast-forward long-duration ads on Hulu.
This tool shortens a four-minute ad to a minute. However, It cost $29.99, and comes with a seven-day free trial pack.
This method is used by many people who want to skip ads on Hulu.
5. Open Two tabs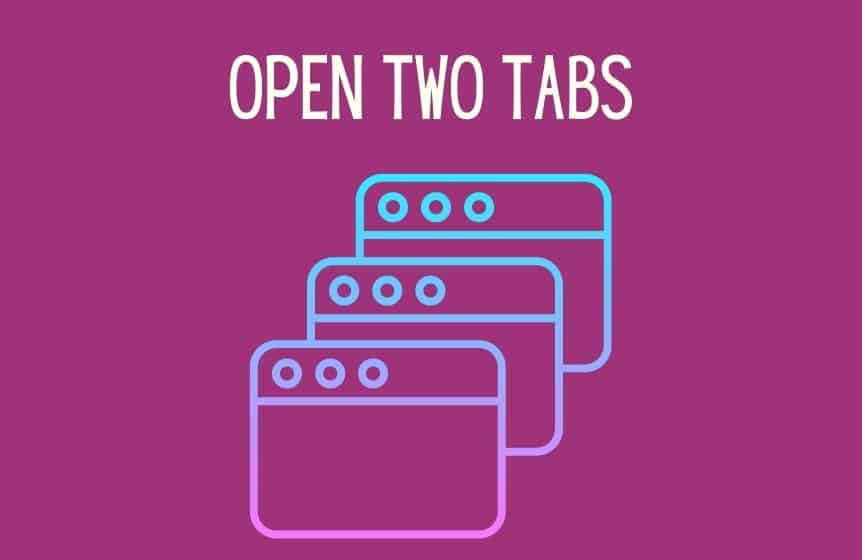 One of the best methods of removing ads on Hulu is by opening two tabs that is showing the same movie simultaneously.
You will need to mute one of the tabs and fast forward the show until the first ad appears.
Then go back to the other tab and continue watching your show.
The tricky thing about this method is that you will need to keep switching between tabs.
You will also need an excellent internet connection to be able to play two shows at the same time.
6. Use Adblocking Browsers
This is similar to Adblocking extensions and apps.
Brave is an adblocking browser that will allow you to skip ads on Hulu.
7. Use Web Filtering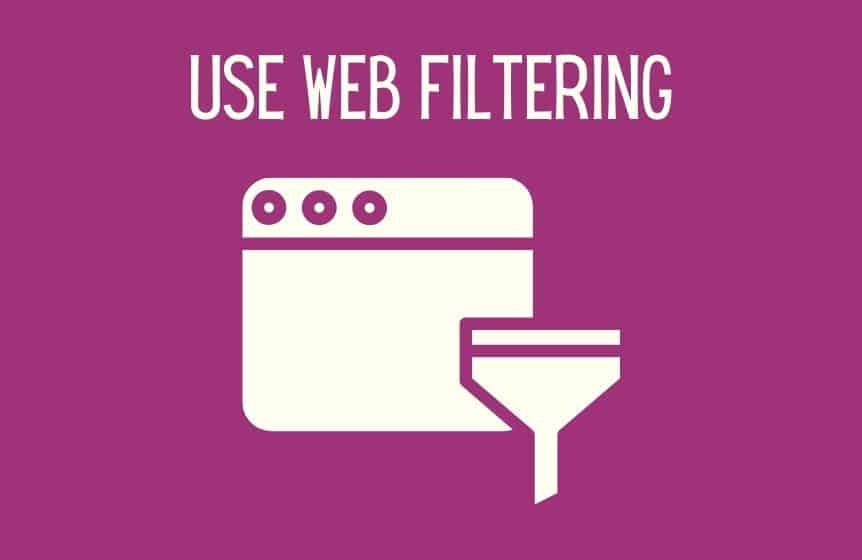 Hulu advertisements can be blocked through web filtering under Parental control or Access control in your router control management.
There are few steps to follow:-
● Connect to your Wi-Fi.
● Open any browser on your PC and type the default router IP address and press enter.
● Then, search web filtering option.
● Add "ads- e- darwin" domain without quotes for web filtering option.
● Then, press applies, and restart your router.
This is a good option for those who are looking to skip ads on Hulu.
8. Blokada app
Blokada is an app that you can use to skip ads on Hulu when watching movies using your mobile phone.
All you need to do is download the app and click on Blacklist. Then click on Goodbye. When you do this, ads on Hulu will be blocked.
However, this app cannot block all ads. Some ads may still show up.
How to skip ads on Hulu when using an Android device?
Those who watch Hulu on Android devices have the experience of viewing personalized ads that are shown between the program.
There are two methods to skip ads on Hulu when using an Android device.
For non-rooted Android devices.
Google Play store is filled with ad-blocking apps. However, none of them works perfectly when trying to skip ads on Hulu.
The trick is to use Adblocking Browsers to watch Hulu and not watch it through the Hulu app.
Brave Browser is the only app that works effectively, blocks all the ads and the popup script.
For rooted Android devices
AdWay app works on rooted Android devices as it requires some permission from the system to filter the ads.
Conclusion
For any movie lover interruption of ads can ruin your entertainment experience. However, by using the above methods you can enjoy your favorite videos or TV series without any interruption.
You can also upgrade to the premium version of Hulu by paying $6 extra and get an ad-free plan.
We hope you now know how to skip ads on Hulu.
Don't forget to leave a comment below if you have any more questions on how to skip ads on Hulu.
Before you go don't forget to check out IPTV services on Firestick