Creating excellent and specific social media captions can seem like hard work. But in this article, we provide a list of good Friday captions for Instagram, which will make your Instagram Posts a little easier to roll out. With these perfect captions, your Instagram account will easily stand out from the crowd.
Friday is the least productive day of the whole week. This means more people spend more time on social media. To ensure your posts have the best performance, these awesome Friday quotes and captions are a must.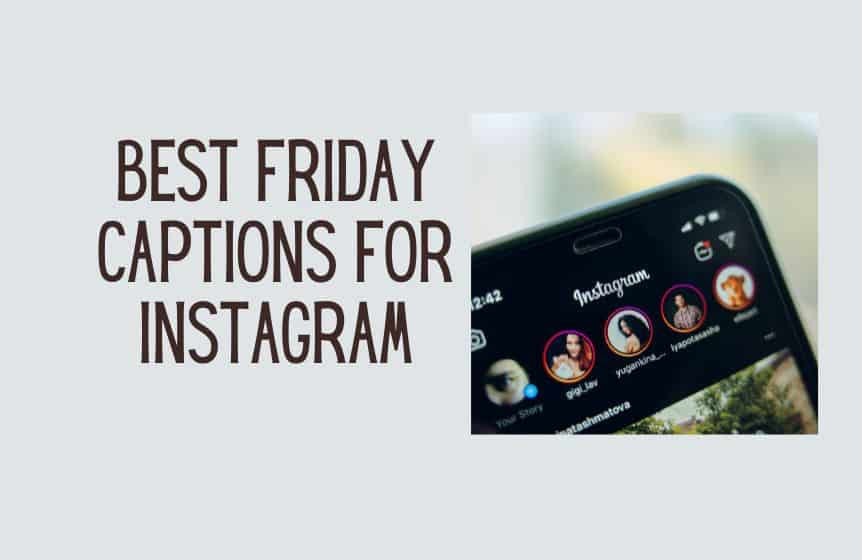 How to make a great Friday Night Caption for Instagram?
As always, the best Friday Instagram captions are short, sweet and reference the picture somewhat. What are you doing? How are you feeling? What do you want to communicate? Keeping questions like that in the back of your mind will help you put a good caption together.
Funny Friday captions for Instagram
These are cool captions meant to elicit a laugh from your followers. The best ones typically contain puns or make imaginative references to pop culture.
Pregaming for the freakin' weekend.
My future self is sure to hate me for lazing about on this Good Friday
Does anybody else feel like this is the fridayest Friday ever?
Dreams demand hustle, but Fridays require relaxation
Has anybody noticed that the work clock moves slower on Friday?
Ah yes, the famous f-word, Friday.
I call it friendly Friday because I can never stop smiling.
Friday feels like friends and a glass of wine
Here's a Friday post from your superhero of the work week
I may not be a morning person, but I sure am an end-of-the-day person
I love my alarm clock the most on Friday mornings
What a glorious feeling. I'm high on believing.
Friday? More like FriYay, amirite?
I can't believe that it's Freaky Friday.
Who else thinks Friday should be a part of the weekend?
You call it Friday. I call it Funday
I'm coming down with a heavy case of Friday Syndrome
Does anybody else get that tingly feeling on Fridays?
In Heaven, every day is a Friday
Its Friday and I can't wait to get absolutely no work done today
Gonna enjoy this Friday before it turns to Sadder Day
I told a priest a good Friday joke, but he didn't laugh for some reason
I was enjoying this Friday. Then I realized it's Thursday
Accordion to my music teacher, it's going to be a great Friday
I'll take a Friday the 13th over a Monday the 13th any day.
Yesterday was Cry-Day. Now, it's Friday!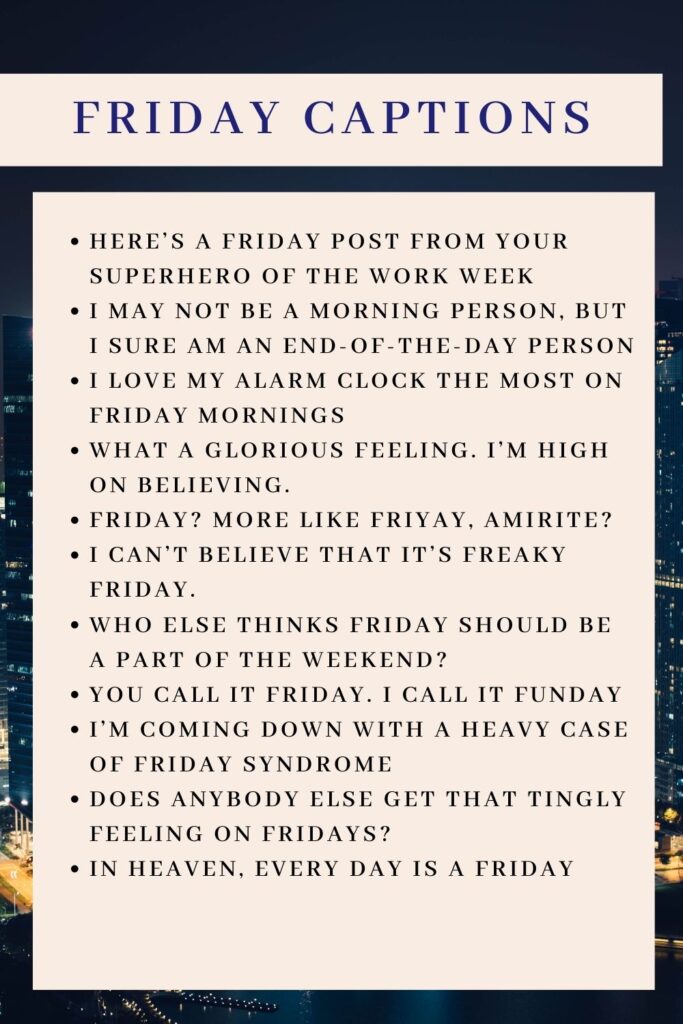 Black Friday captions for Instagram
Although it happens once a year, Black Friday is such a momentous occasion on social media that you want to ensure you're ready for it. These captions will help you with that.
A good day for some impulse buying
Good morning to sit at my desk and browse deals I'm not going to go for
Black Friday the most awesome Friday of them all
Today's the last Friday to replace all your devices
Today's a great Friday to make your wallet cry
Out with the cash, in with the goodies
Retail therapy one of the best ways to destress
I hope to fill the void in my heart by spending a lot of money today
Hoping y'all find the best deals on the blackest of Fridays
Every Friday should be Black Friday if you ask me
Here's a reminder to stay safe on your black Friday escapades
Happy black Friday. Go crazy, or don't. Your choice.
Black Friday? What's next, Green Saturday?
If companies were really serious about black Friday, everything would be free.
Seeing as it's black Friday, can anyone show me where I can buy extra vacation days?
Get out of my way. It's black Friday
Wait till someone tells all these shoppers that they can buy stuff on other days of the week too
No matter what happens on Black Friday, both shoppers and non-shoppers wake up with remorse the next day
Work hard, shop hard
Shopping done. Goodies ordered. Now, the wait begins.
Black Friday? More like Black Buy-Day
Weekend captions for Instagram
As it's their leisure time, many people browse social media frequently on the weekend, making it a prime opportunity to grab their attention. These captions will provide you with a better way to do just that.
Waiting for the beautiful weekend to begin 
A long weekend is an excellent reward for a productive week
I can't wait to do lots of relaxing this weekend
Looking forward to the weekend with a grateful heart 
Shaking in excitement from the great weekend ahead
I can't wait to hang out with my best friends this weekend
I hope y'all have a great holiday weekend
Wishing good weekend vibes to all of you beautiful people
When you remember the next day is a Saturday so you can relax
It's the end of the work week and the start of the fun week
Weekends are worthy moments of peace
Who else thinks the weekend should be longer than the work week?
The weekend a perfect opportunity to get ahead on my side projects
I can't wait to binge-watch all my favorite shows this weekend
I hope my favorite sports team doesn't ruin my weekend
I can't wait to spend the whole weekend in pajamas
Is there a better time for long, aimless walks than the weekend?
Life just seems to stop on the weekend, and I love it. 
Who else loves willingly wasting time on the weekend?
I love the weekend because I get to sleep as much as I want. 
Freedom begins when work ends.
Playing The Weeknd's music to get myself in the Weekend mood. 
Related : Perfect bath captions for Instagram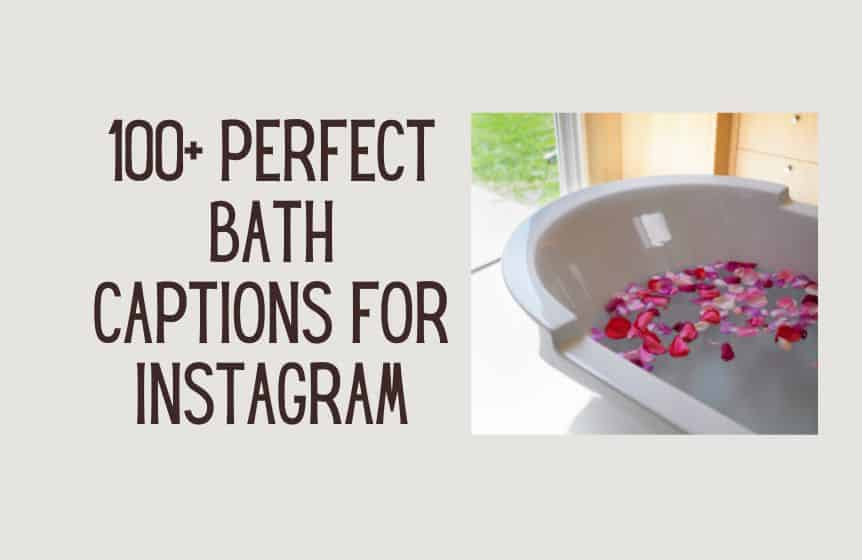 TGIF captions
Saying TGIF or Thank God It's Friday has been a staple of our culture for a long time. However, saying just that can make your Instagram post stale. The following list of Friday night captions communicates the same sentiment in new, exciting ways. 
This Friday's vibes are calm, relaxing, immaculate
Happy Weekends start with great Fridays
Thank God it's not Monday
We're still a long way from Monday morning, baby.
Fridays are my favorite things
It's Friday. Let the good times roll out.
Well, well, well, if it isn't my favorite day of the week
Is anyone else psyched that it's the best day of the week?
Ahh, Friday, the golden child of the weekdays.
In terms of having fun, Friday is the beginning of the week
Petition to make Friday the shortest day of the work week. Who's with me?
Thank God It's Friday!
I love how everyone in the office just magically gets nicer on Fridays
If I could hug Friday, I would
I can't wait to shut off my alarm clock when I get home tonight
I wish it were Friday more often so I could thank God more often
I can Fri-nally get to unwind tonight
Ladies and Gentlemen, it gives me great pleasure to report that it's Friday
It's Friday. Go out. Break Bad. Raise Hell.
Have a great weekend, and have a great Friday.
On Fridays, I jump out of my bed when I wake up.
It's Friday. Time to do something future me would regret.
It's Friday night, and I'm pretty alright.
My favorite thing about Fridays is that I get to dress casually
Putting on my best outfit because it's Fly-Day
Make way. I'm rolling out the welcome wagon for this Friday
Friday night lights captions for Instagram
Like Christmas Lights or City Lights, Friday Night Lights are memorable and full of unique personalities. However, the feelings they evoke are hard to define or recapture in an Instagram post. The following captions will make it easier to achieve that.
Friday night lights fill me with intense joy
Friday night lights remind you of what a special day it is
I hope the start of your weekend is marked by brilliant sunshine, great drinks, and good vibes
City lights look better and brighter on Friday nights
Friday night lights sometimes look like fallen stars
Preparing to bask in the glory of these Friday night lights
Friday night lights are the stuff dreams are made of
It's Friday night. I'm chasing lights
Friday night lights always make me feel like my life is a movie
Fabulous jewelry makes me shine in these Friday night lights
Friday night lights look like falling stars
On Fridays, street lights should be swapped with disco lights
On Fridays, all the lights shine just for you
Turning away from Friday night lights and hibernating till Monday
It's Friday night. Please do not disturb
Friday night lights watch over me like my guardian angels
I hope these Friday night lights bear witness to me turning up
Friday night lights! Camera! Action!
Despite the week's frights, I'm looking forward to these Friday night lights. 
Up in the heights, surrounded by city lights, on this great Friday night.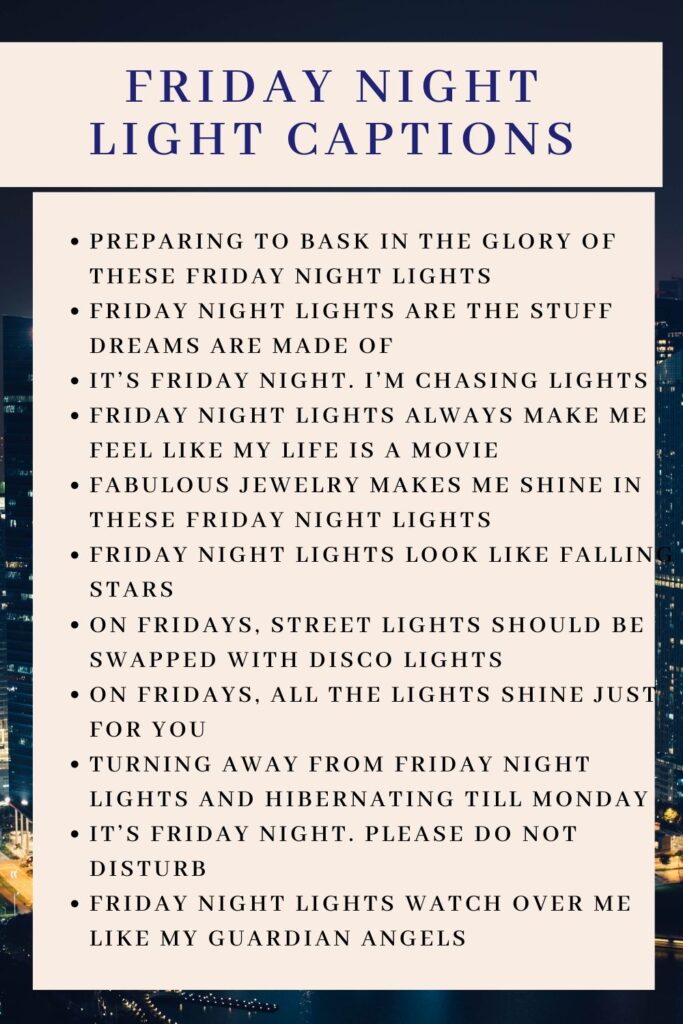 Friday night food captions
With Fridays being the end of the work week, many people are in the mood to spoil themselves with good food. Well, these Friday captions will help your posts stand out from all the hundreds of thousands of food posts on your Instagram timeline.
Making sure I'm well energized for the start of next week.
Are we even good friends if we haven't had a Friday night buffet?
What's your favorite Friday night meal?
Despite the temptation, I never eat heavily on a Friday night out
Friday nights are the best time to visit your favorite restaurant
Who else loves getting messy in the kitchen on Friday nights?
Friday nights are the perfect time to order something indulgent
Coke, pizza, and a movie are the perfect ingredients to have a fantastic Friday night
Something about Friday nights just makes the food taste so much better
If only you didn't gain weight from Friday night food
Looking for a place with great food and great music to match this great Friday night
It's Friday. Who wants Pizza?
Desert hits better on a Friday night
Some love clubbing on Friday nights. I love cooking instead.
You don't gain any calories from Friday night food, right? Right?
It's Friday night. I deserve seconds, thirds, maybe even fourths.
On Friday nights, my mouth turns into a vacuum cleaner for food
Is it just me, or do restaurants try harder on Fridays?
Does anyone know of any Friday food discounts?
On Friday nights, I bust out the fancy cutlery
Fridays demand fried rice
Short Friday night quotes for Instagram
Sometimes, keeping a Friday night Instagram caption short and sweet is way more challenging than it seems. Here's a list of captions and Friday quotes to make the job easier for you.
Good things come to those who wait
Did Anyone order a fantastic Friday post?
Sending you good vibes on this lovely Friday. 
Getting prepared for a fabulous long weekend.
It's the end of the week and the end of my stress. 
Fridays are the little stars of the work week
It's Friday night, and my future is bright
Let the Friday night (mis)adventures begin!
Don't count the Friday nights. Make the Friday nights count.
And now, a picture to immortalize the night
Movie night tonight. Who's with me?
I hope y'all can feel the Friday love. 
It's Friday night; I feel quite right. 
It's Friday night, also known as Demon Time
I'm extra fierce on Fridays
Here comes that famous Friday Feeling
On Friday nights, I live life like a movie star
Friday Friends are the Best Friends
Cheers to the weekend. 
It's Friday, and I'm Feeling Lucky
Related: Dance captions for Instagram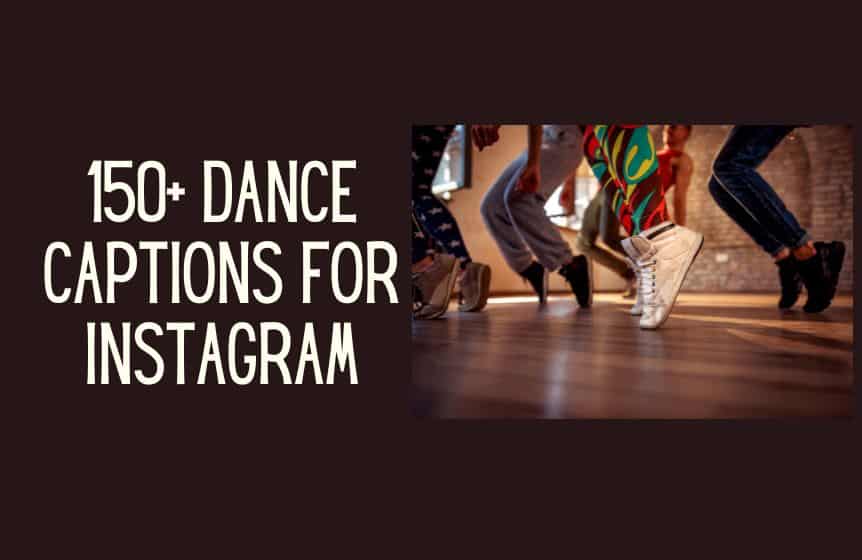 Friday night out captions
Most young people like to go out on Friday nights and have a good time. They also want to share these moments on Instagram. So how exactly are you supposed to make your night out stand out from the rest? This list of smart, cute, cool captions is a great starting point.
Name a better duo than Friday nights and happy hour cocktails. I'll wait.
Happy Friday, friends. I'll take an extra shot for you
I already can't wait to do this again next Friday
If you're preparing for a Friday night out, then you're going in the right direction in life
I know its only Friday Afternoon, but I'm already ready to begin partying
The only decision you should make tonight is what drink you should order
If you're at a bar this Friday night, then you're at the right place for a good time
Friday nights out are my favorite part of the week
Things people love: Friday night shots
The night is still young and full of opportunity
May God forgive me for all the fun I'm about to have
I can't wait to meet up with My Girl Friday
It's Friday, so I'm looking forward to drowning my work troubles in a bottle
It's Friday. You better treat yourself.
It's Friday night, and I have a date with my couch and my flatscreen TV
As S. O'Sade said, make sure to share the love tonight.
Someone is stuck at work this Friday night. Not me, though.
Can you guess how many times I'm going to change locations tonight?
On a Friday night out, you can be whoever you want
Leaving my self-control at home as I head out this Friday night.
Here's to the fabulous Fridays of our lives
Anyone will do on a Friday night out, from acquaintances to close people
I'll take an extra shot for y'all on this beautiful Friday night out.
A good Friday captions for Instagram is more powerful than most think. If you're unsure how to put a good one together, then baby steps would include using some of the entries in this article. 
In time, you'll bring out your inner Nanea Hoffman and become a master of crafting the perfect Friday captions for Instagram. 
Was this helpful?
Good job! Please give your positive feedback
How could we improve this post? Please Help us.