If you are proud of being a woman, what better way to flex than showing it on social media? Let your followers know how much you embrace your femininity and how much it drives and empowers you. If you are posting on Instagram, use these women's captions for Instagram. 
In this article, we've included a fine assortment of woman captions for Instagram. Regardless of the situation—whether you want to highlight your creativity, fashion sense, successful business or strong role models—you will find something below that will make your Instagram post come to life.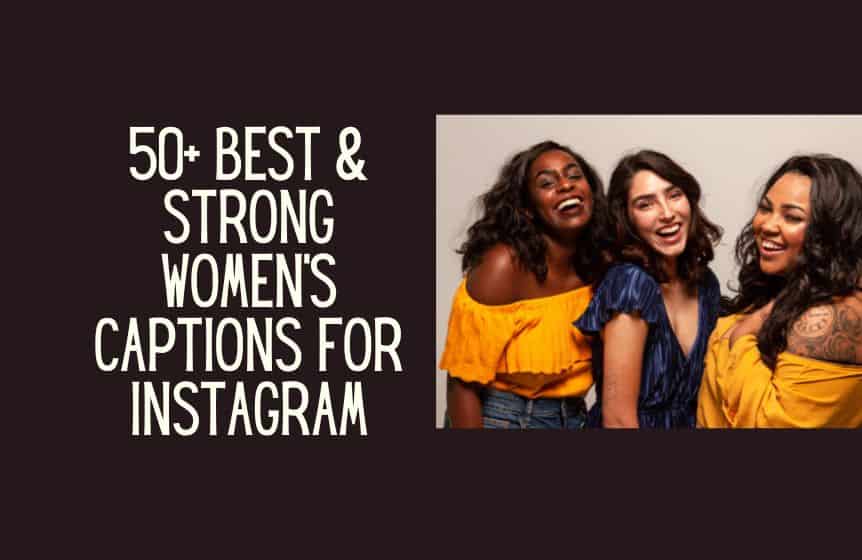 Strong woman captions for Instagram
Are you looking for some strong woman captions for Instagram? Then the below assortment of captions will do very well. Use these good captions to help communicate the pride you feel in being able to stand up for yourself and other women worldwide.
There are multiple valid ways of being a strong woman.
I am a strong woman physically, mentally, emotionally, and spiritually.
It takes a strong woman to admit when she's out of her depth.
Strong women aren't those who go it alone. They are those capable of bringing people together.
Even strong women need to rest and be sometimes pampered too.
Being a strong woman is determined more by how you think rather than what you have.
If you want to be a strong woman, make sure your best friends are strong women too.
Every little girl has it in her to blossom into a powerful woman.
The hopes, dreams, and interests of every single girl on the planet must be protected. That is how we make strong women.
Every strong woman was once a clueless little girl.
I no longer let pejorative terms get to me. I have too much important work to do.
The stronger all women get, the more and the more the balance of power in the world shifts.
I love watching movies with depictions of strong women.
My mother is the strongest woman I know, and I aspire to be like her daily.
I want to set an excellent example of a strong woman to my daughter and all her friends.
Creative woman captions for Instagram
Women are artists at heart. The creative fire burns within women just as much as it does within men, if not more so. As such, the set of solid captions below really helps highlight this fact about women. Use them to accompany your Instagram posts about your completed work.
Here are some creative women's captions for Instagram :
Every place is the right place for a creative woman to make magic happen. 
The endless creativity of Coco Chanel forever inspires me. 
Few things get me in the right creative mood than a Taylor Swift song. 
Creative girls are happy girls, and that's that on that. 
There's nothing like a Maya Angelou poem to get me out of a creative rut. 
All the good times in my life have been marked by hours of boundless creativity. 
My divine feminine energy keeps inspiring me to make the prettiest things. 
As a creative, the best version of myself emerged when I embraced all the parts of me that the world had rejected. 
One of the most courageous acts a woman can take is to create art unashamedly. 
Good things come to those who let their creative spirit shine. 
As a woman, my creativity knows no bounds. I succeed in every single art I try my hands at. 
Sometimes there's not a single creative bone in my body. Then, I remembered how my voice sounded in the shower. 
I'm an artist. I do my absolute best work with lipstick. 
Ladies, never forget that hairdressers are creative artists too. 
When the female perspective is considered, the boundaries of what art is and what it can be are significantly expanded. 
Related : Sassy captions for Instagram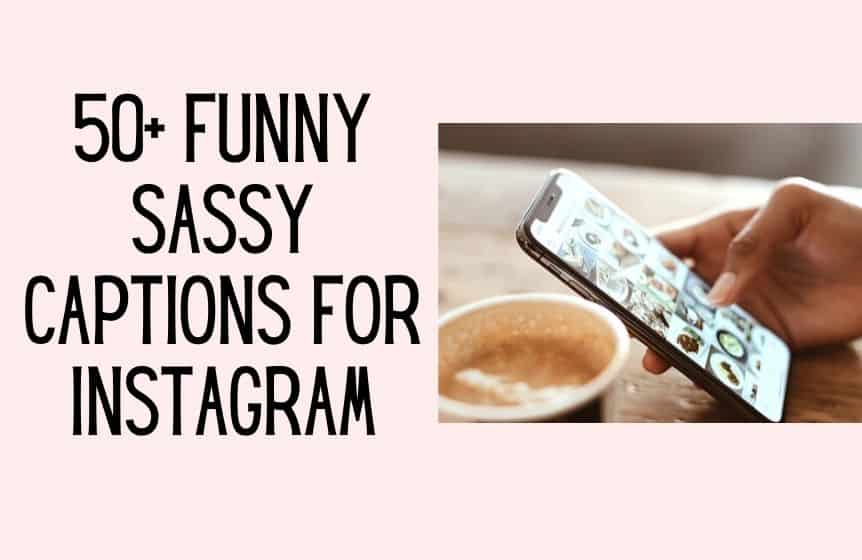 Woman empowerment captions
In the modern world, some people may try to criticize women's empowerment or write it off as a joke. However, the good fight is still ongoing, with many women struggling to show support for one another. Are you one of these women? Then feel free to use these good women's captions for Instagram. 
Bossy women are hardly bossy or difficult at all. They are mostly just assertive and confident.
With role models like Michelle Obama, how could I possibly lose?
Beautiful girls come in all skin tones, shapes, and sizes.
It's time for the "good girls" to team up with the "bad girls" to topple the patriarchy.
Do not envy powerful women. Rather, praise them, and be inspired by them.
If you do not try to regain the agency the world has taken from you, you will be in hot water later in your life.
Real girls stand up for each other.
Sometimes, the world forgets that women are human beings too. It's up to us to be bold and never let them forget it again.
You cannot possibly claim to be a wise girl if you don't read great books from diverse voices and of different genres.
A beauty queen should be beautiful both on the inside and on the outside.
Ruth Bader Ginsburg's passing was hard to accept. But now, it's time for us to step up and fill her shoes.
Every month should be women's history month. Our history is human history.
Due to women's empowerment, I now have the confidence I needed to chase my dreams.
I am more empowered now than my mother was. And I hope my daughter is even more empowered than I am.
Ladies, let us not forget that men play a vital role in women's empowerment too. Provided they are open to listening and learning.
Strong women captions
Being a strong woman means so much more than having abs or the perfect body shape. It's an attitude, a way of life. Your camera may go a long way in capturing a part of this attitude. But by using a few of the perfect captions we've provided below, you take your posts to a new level. 
Here are some strong women's captions for Instagram:
Strong women go out of their way to protect the human rights of all groups. 
If you put effort into being assertive, you will be grateful to yourself for the rest of your life. 
She might not be the first example you think of, but Amy Poehler is one of our strongest and most resilient celebrities. 
If Malala Yousafzai could take a bullet in the head for what she believed in, then what's your excuse?
Being strong often means getting out of your way. 
Women should never rest until women's rights are recognized and protected everywhere. 
One thing all women need to understand is that it is us against the world. 
Successful women can be found both in the office and in the home. 
If the female gender is to move forward, we must redefine what it means to be a good woman. 
An intelligent girl would never put down other girls to lift herself. 
Margaret Thatcher was a complicated figure but an inspiring woman nonetheless. 
Say what you will about Hillary Clinton. Without being strong and resilient, she couldn't have gotten to where she is. 
Even the strongest women have bad days too. 
Do not aspire to be perfect because perfect girls do not exist. 
Female empowerment has come a long way. But there's still a lot further to go.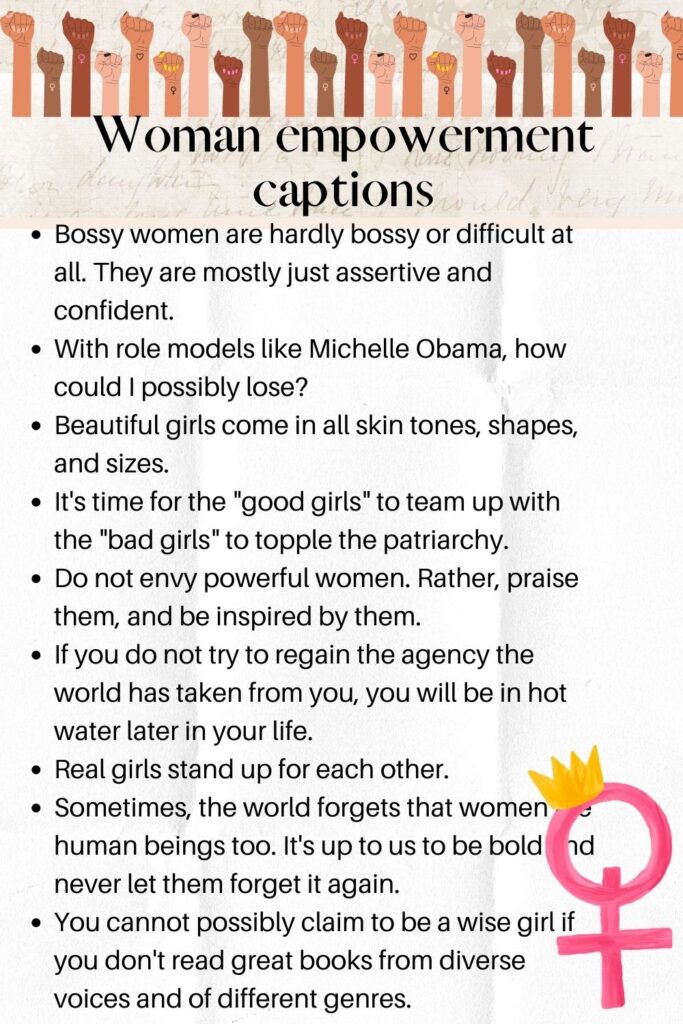 Captions for stylish girls
Here are some of the best women's captions for Instagram that all stylish girls can use on on their next post. Not just captions for clothes but hair captions as well. Let your followers know just how much you care about your great looks. What are you wearing, and what does it mean to you? Answer those questions with these cute captions. 
The bolder my hairdo, the more courageous I feel.
I always dress like a princess because I know I'm destined for great things.
There is a special place in heaven for girls who always serve looks.
Selena Gomez is one of my biggest inspirations, style-wise.
Looking good every day is incredibly hard work, but I love it.
I want to be as good at fashion as Billie Jean King is at dressing.
As a young girl, one of the best things I learned was to be comfortable with my style.
The prettiest girls always have the flyest clothes.
If dressing in a way that I'm comfortable, which makes me a bad girl, then so be it.
I'm a fashionista in my own kind of cute way.
Nighttime is one of the best times to go out, so that I can dress anyhow I want.
I credit my good taste in fashion to all the stylish ladies in old Hollywood movies.
Putting beads and cowries in my hair makes me feel extra witchy and powerful.
Why should I go to therapy when dyeing my hair is cheaper and just as effective lol.
The first step to being a stylish girl is to embrace your fashion quirks.
Inspiring Instagram captions for girls
In their formative years, young girls need inspiration the most. Though the following may be seen as sassy captions or girlish captions, they still achieve just that. Use these cute Instagram captions to inspire yourself and all your followers on the social platform.
Divine feminine energy is one of the most fascinating things about being a woman.
I am forever grateful to the women of indomitable will who have paved the way for me to be here today.
Being a woman is hard, but I'm comfortable in my own skin at the end of the day.
Rise, woman! Let the whole world witness your majesty.
Audrey Hepburn was such a cutie, and I aspire to be as elegant as her always.
Girls, make sure to protect all your incredible dreams. They are worth putting the effort into transforming into reality.
Physical beauty is one of many valid forms of beauty.
Genuine Sisterhood is one of the best things about being a girl.
It took a long time for me to be comfortable in my skin. Now, I'm never letting that feeling go.
That a strong woman doesn't need a man may be cliché, but it's also a compelling message.
I do not have super strength, the ability to fly, or a lasso of truth, but I am just as wonderful of a woman.
Girls, do not let someone use the concept of "niceness" to make you shrink yourself.
Anytime I feel down, all I have to do is recall all the strong women who sacrificed a lot to get our gender to this point.
As a woman, there are multiple ways of being great. Being a CEO is just as important as being a good mother, and there's no reason why you can't be both.
I do not gender my interest. What I like is what I want.
Boss lady captions
Here are some of the best sassy Instagram captions for Instagram. Though they may sometimes come across as funny Instagram captions, they still relay that you're a boss lady who doesn't take nonsense from anyone.
I'm number one. I'm the only one.
Being a boss lady is all about doing things people pay to document.
It takes a real boss lady to make all the tough decisions without second-guessing yourself.
Who else tip-toed around others when they were younger but now finds themselves confidently taking up space?
Ladies, I have good news. The only thing stopping you from being a boss lady is you. So go out there, destroy your limits, and shine.
I love Beyonce. Her song lyrics always make me feel like such a boss lady.
Life is a bitch, but I'm an even bigger and badder bitch.
Today's women get a lot of flak, but we're doing our best.
Happy wife, happy life!
Becoming a boss lady is an easy task. You just have to believe deep down that you are.
Every summer is hot girl summer.
I am a woman of many hustles and a master of all.
Just because you are a woman in a position of authority doesn't mean you have to run the same old type of man show.
An essential part of being a boss lady is to make sure your health is in excellent order.
As a boss lady, you should walk away from any situation at the first sign of a red flag.
Woman quotes for Instagram
Here are some of the best quotes by women for women. You could use these either as inspirational captions or self-love captions. If you're conflicted and seeking clarity, then these captions might go a long way in helping you find clarity. They also show your followers that you're a person who reads a lot and cares much about all the strong women that came before. 
Here are some quotes and women's captions for Instagram that you can use on your next post.
"The world of the future is in our making" – Eleanor Roosevelt. 
"I'd rather regret the risks that didn't work out than the chances I didn't take at all." – Simone Biles. 
"A girl should be two things: who she wants and what she wants." – Coco Chanel.
"If you can dance and be free and be embarrassed, you can rule the world." – Amy Poehler.
"You must love and care for yourself because that's when the best comes out." – Tina Turner. 
"Strong women don't have 'attitudes', we have standards." – Marilyn Monroe.
"I am not free while any woman is unfree, even when her shackles are very different from my own." – Audre Lorde. 
"I have chosen to no longer be apologetic for my femaleness and my femininity. And I want to be respected in all of my femaleness because I deserve to be." – Chimamanda Ngozi Adichie.
"Once I learned to like me more than others did, then I didn't have to worry about being the funniest or the most popular or the prettiest. I was the best me and I only ever tried to be that." – Issa Rae 
"If your actions create a legacy that inspires others to dream more, learn more, do more and become more, then, you are an excellent leader." – Dolly Parton. 
We hope you enjoyed the women's captions for Instagram in this post. Let us know which captions resonate with you in the comment box below.