As a new school year dawns, the anticipation builds for students and teachers alike. For students, it's about stepping into a new grade level, meeting their new teacher, and seeing familiar and new faces. For teachers, it's about welcoming a new set of young learners eager to explore and learn. One of the best ways to ease these transitions is through meet the teacher activities.
These activities are not just about introductions; they set the stage for the upcoming school year, creating an atmosphere of anticipation, excitement, and community.
They help students feel more comfortable in their new classroom environment, provide an opportunity for parents to interact with the teacher, and allow teachers to establish communication with parents from day one.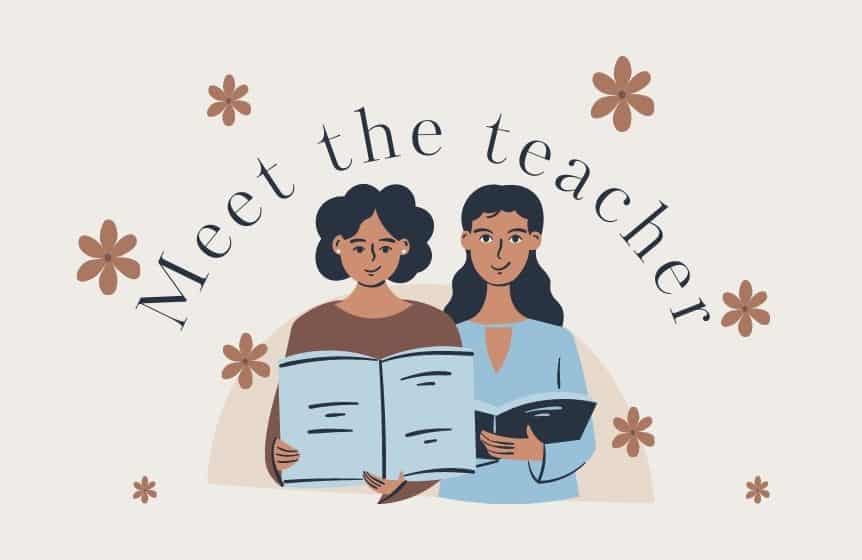 1. Meet the Teacher Template
The meet the teacher template is an essential component of the new school year. This is the best way to introduce yourself to new students and their families.
This is also the perfect time to convey important information like your contact information, grade level expertise, favorite things, and a little bit about your personal life like your favorite food or color.
Use a poster or Google Slides to create a colorful, engaging template.
Your template might include a section for a little note about yourself. This will give students a chance to learn fun facts about their new teacher and make you seem more approachable.
Include a section for classroom rules and behavior plans. This will set expectations for the school year right off the bat.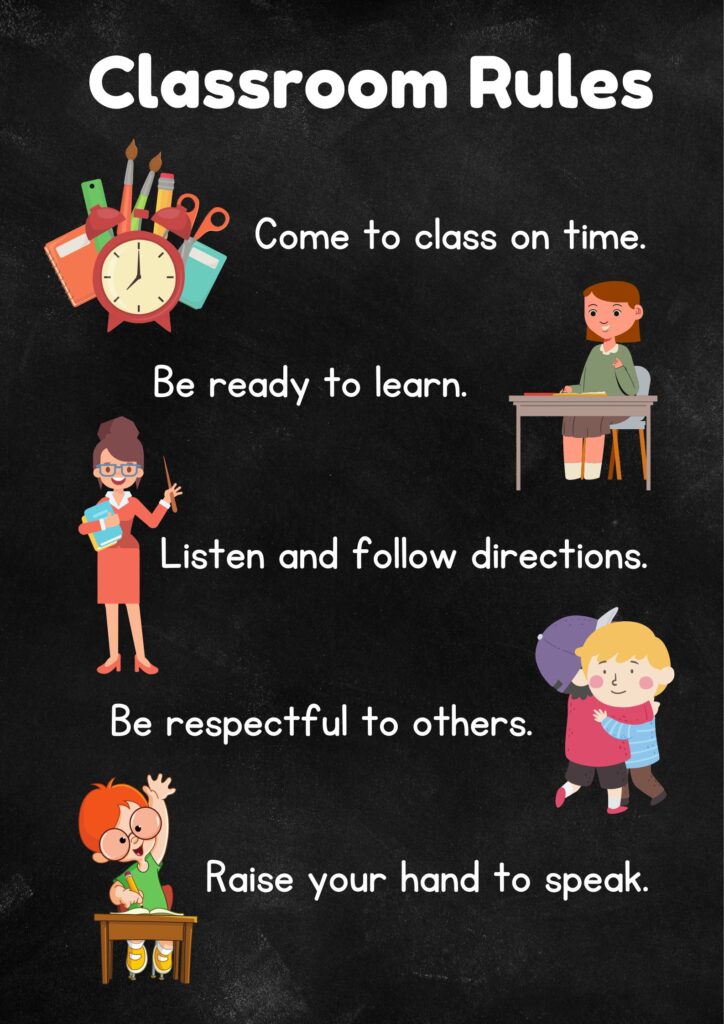 Add a QR code linking to your digital classroom or social media.
Include a section for the class schedule and subject areas.
Remember, making a good first impression is crucial, so be creative and show your personality!
2. Meet the Teacher Activities
When planning your meet the teacher  consider engaging activities that will not only be a great opportunity for you to connect with your new classroom but also give parents a taste of the great things you have planned for the school year.
Here are some fun meet the teacher activities:
Scavenger Hunt: This is a great way to familiarize your new students with the classroom. You can use a checklist or a map, and the students have to find specific items in the classroom, like the bulletin board, the school supplies, or the sign-up sheets.
Classroom Wish List: Use a bulletin board or colorful paper to create a visual wish list of supplies and resources for your classroom. Parents can sign up to donate an item, making it a fantastic way to engage parent volunteers and new families.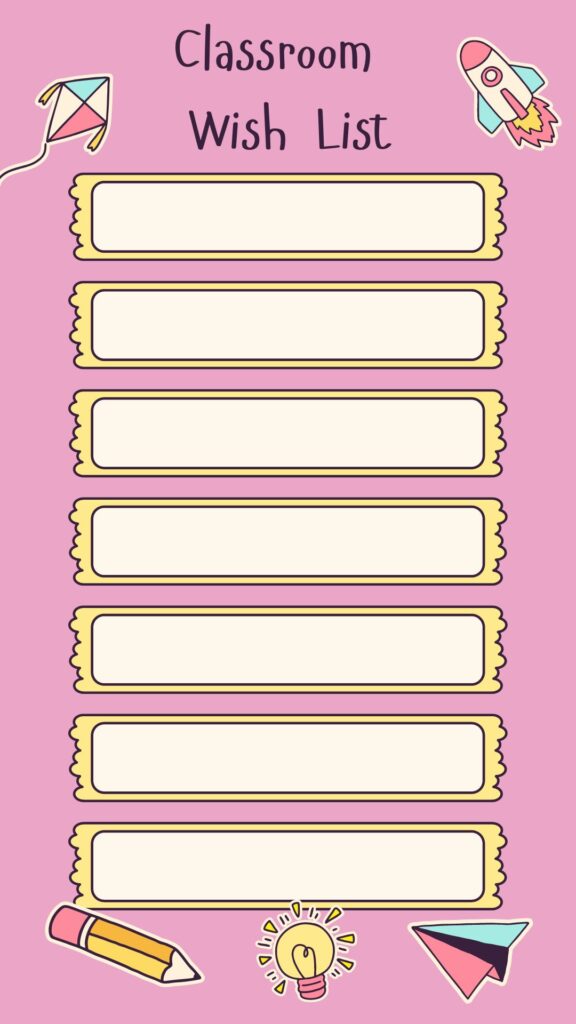 All About Me: Encourage the students to share about themselves. This could include their favorite color, food, or hobbies. You can make this more engaging by using a Google Slide template where they can add pictures and text.
Class Dojo: Introduce the students to Class Dojo or any other class management app. This is a good way to set expectations for the school year and give them a first-hand experience of the apps they will be using.
Icebreaker Games: These can be a wonderful way to initiate conversation and make new students feel welcome. One such game could be "Two Truths and a Lie," where everyone shares two true statements and one false one about themselves, and others need to guess which one is the lie.
Related : Check out 41 fun ice breaker games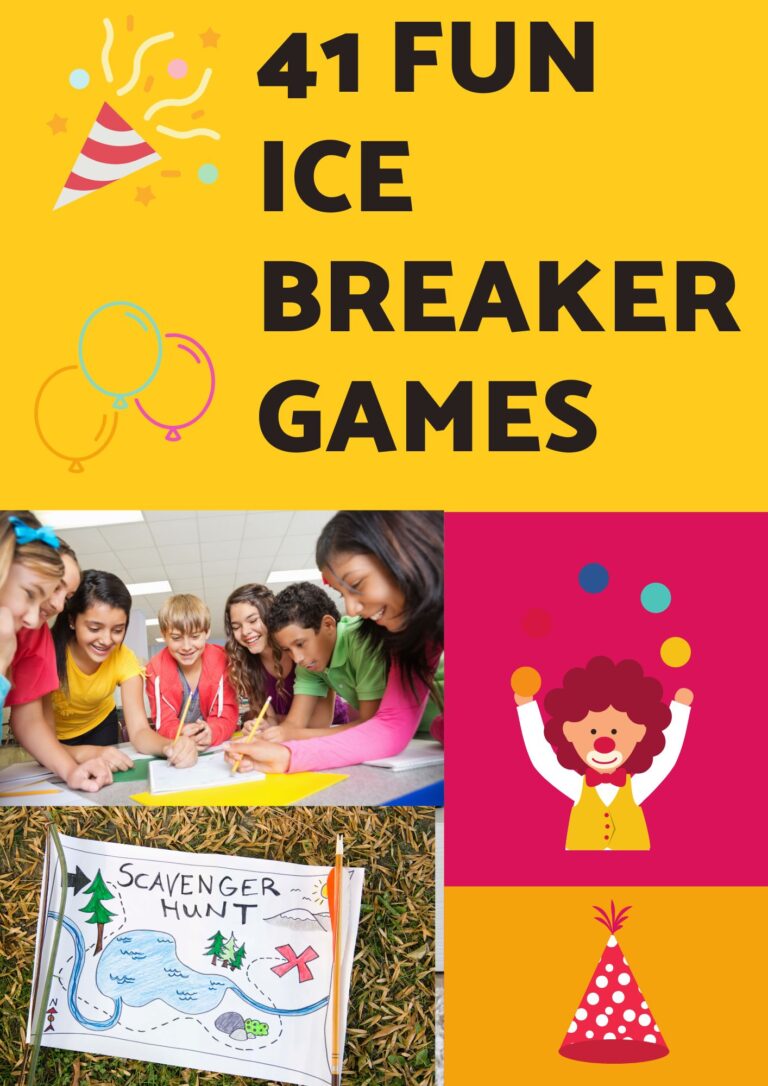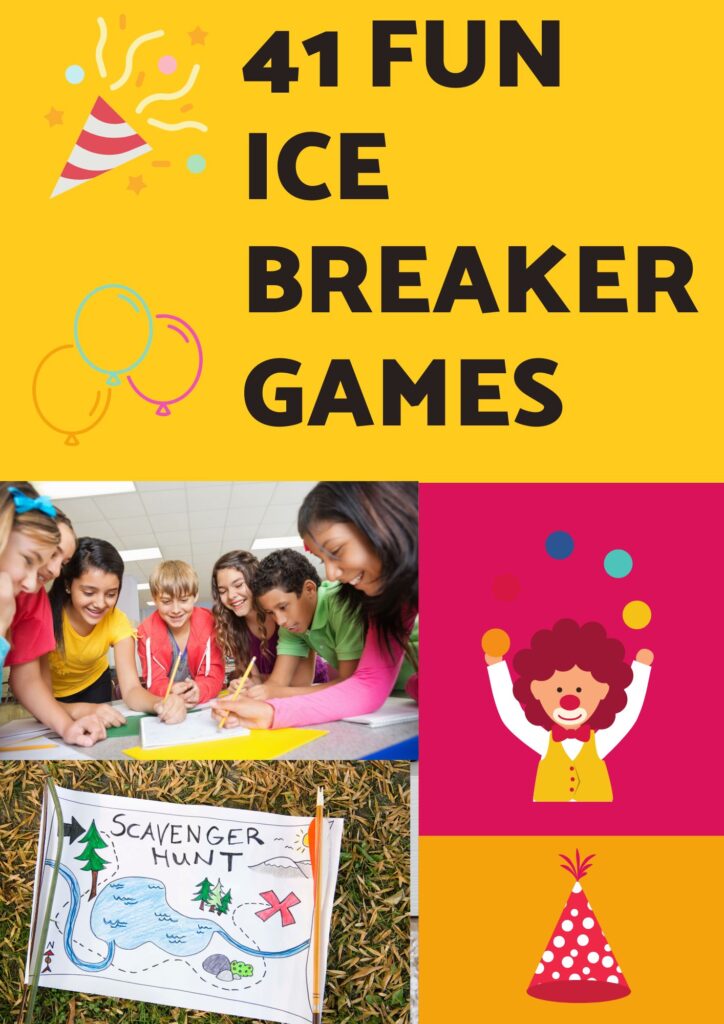 Classroom Job Fair: To instill a sense of responsibility and ownership in the students, introduce classroom jobs during the event. You can set up different stations representing the jobs (like line leader, board cleaner, book organizer, etc.), and students can explore and apply for the ones they're interested in.
Guess Who: Create a board with fun and interesting facts about each student. Let the others guess who each fact is about. This will encourage curiosity and interactions among the students.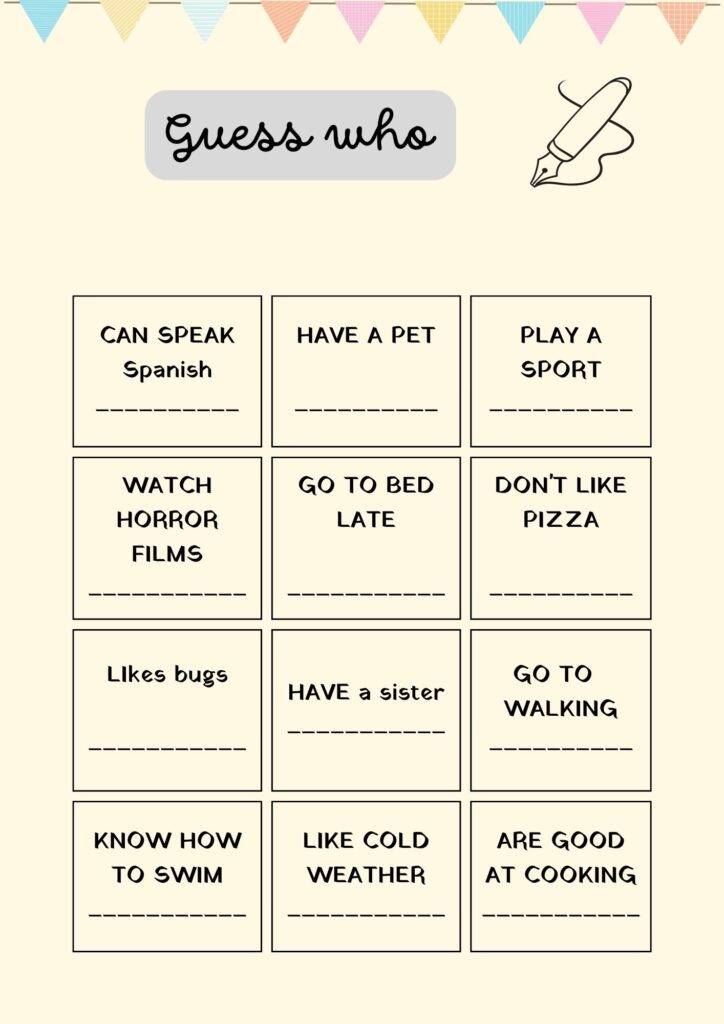 Meet the Teacher Quiz: After you introduce yourself, test the students and parents with a fun quiz about the information you shared. This will ensure that they paid attention and will help them remember key facts about you.
Art Station: Set up an art corner where students can color, draw, or create a craft. This could be a drawing of what they hope to learn this year or something they did over the summer.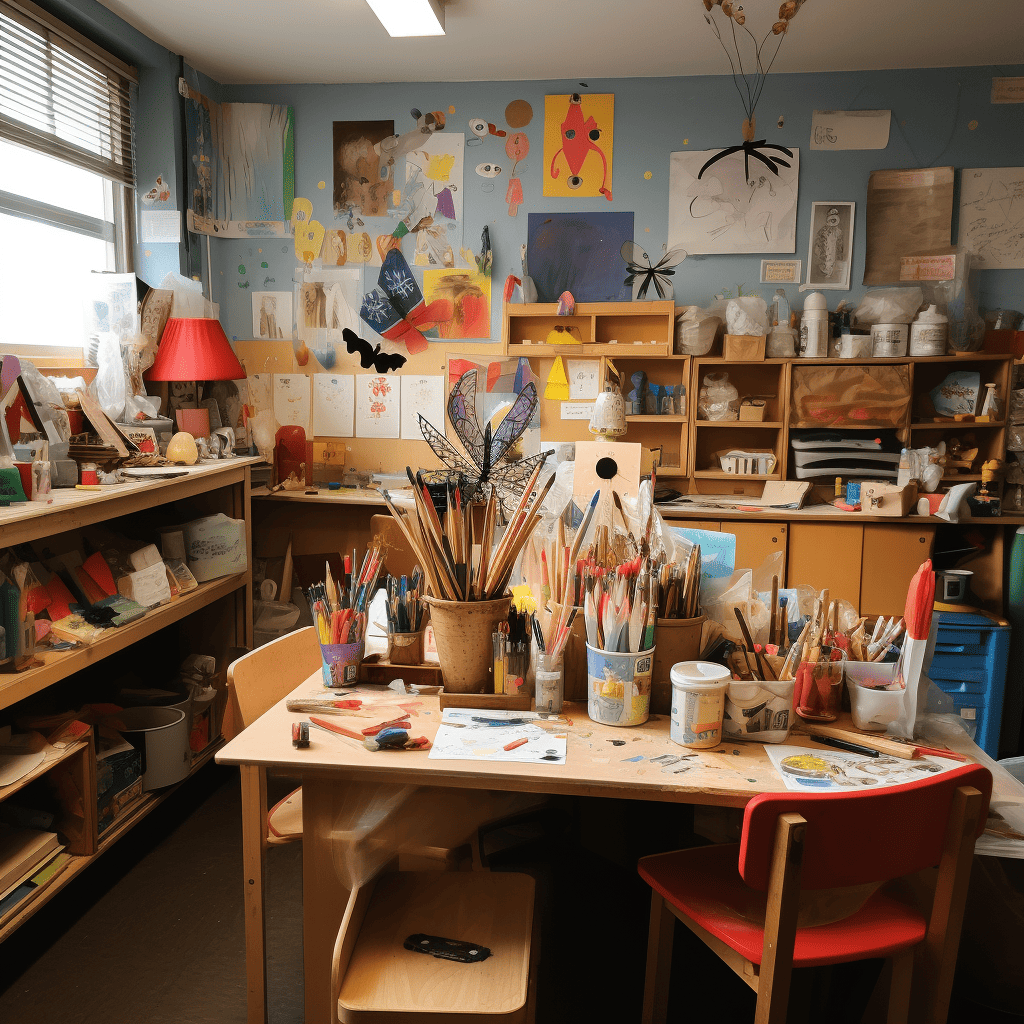 Message in a Bottle: Have each student write a note to their future self, sharing their hopes and dreams for the school year. Store these notes and hand them back on the last day of school for the students to see how much they've grown.
Interactive Bulletin Board: Create an interactive bulletin board where students can pin their goals for the year. This will not only make them feel involved but will also serve as a reminder of their personal objectives throughout the school year.
Photo Booth: Set up a photo booth with fun props and backdrops. Take pictures of each student which can be used for a class directory, or just as a memento of the first day of school.
Meet the Teacher Bingo: Create a bingo game that includes facts about you. This will not only allow the students to know more about you but also give a fun, interactive aspect to the event.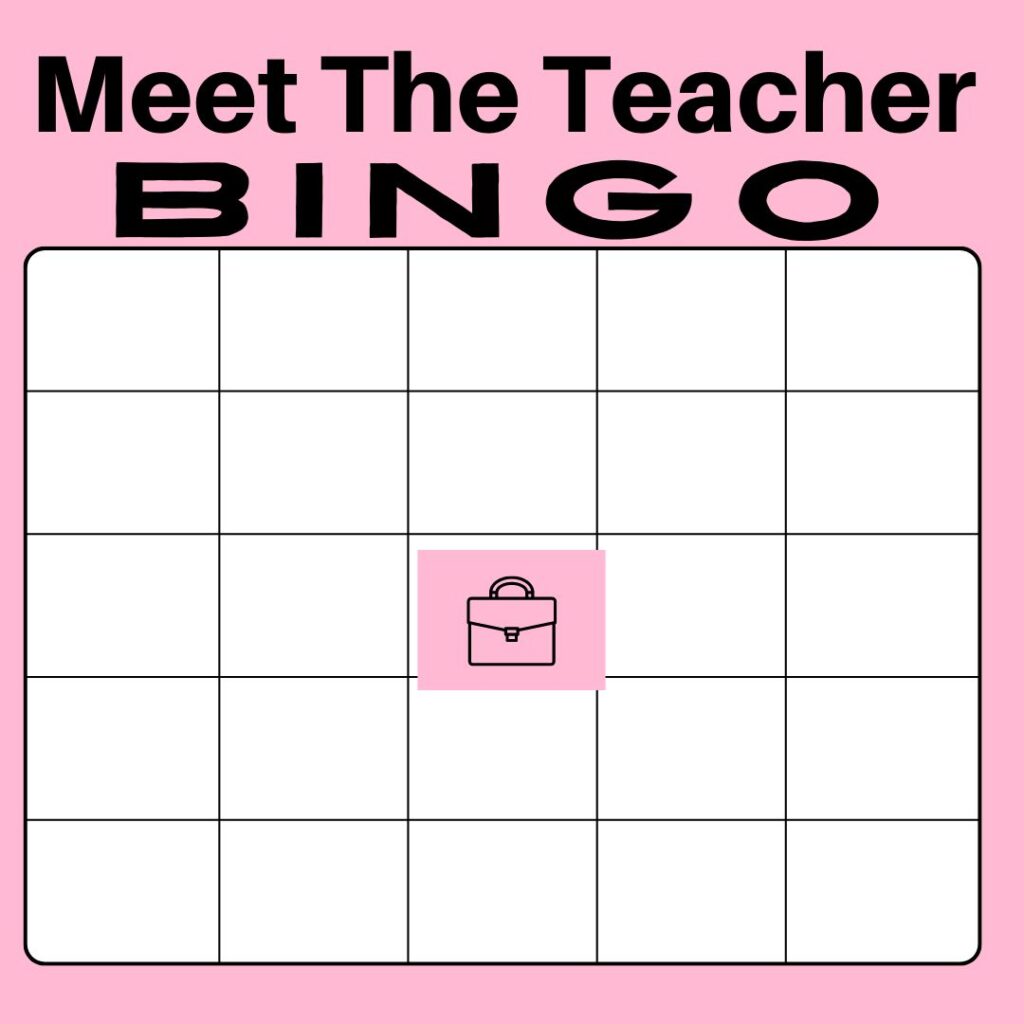 Time Capsule: As a class, create a time capsule to be opened at the end of the school year. Have each student write down their goals, expectations, fears, and excitement for the school year on a piece of paper and place it into the time capsule. This will be a great way to reflect on their growth at the end of the year.
3. Meet the Teacher Example
As an example of a successful event, let's imagine a meet the teacher night. Welcome everyone, starting with a brief introduction and sharing a little bit about yourself, including your favorite things.
you then leads the whole class into a scavenger hunt activity, where students discover important places in the new classroom.
Parents get a chance to fill in the sign-up sheets, offering to bring in school supplies listed on the classroom wish list.
Afterwards, explain the classroom rules and the rewards system.
You can hand out a handy parent handbook with all the necessary information, including your contact information, lesson plans, and education plans for the school year.
4. All About Me Teacher Template
The all about me teacher template is a creative way to let your students know a little bit more about you. You can include information such as:
Your favorite color, food, and hobby
Your educational background
Your best advice to students
Why you chose to be a teacher
A fun fact about yourself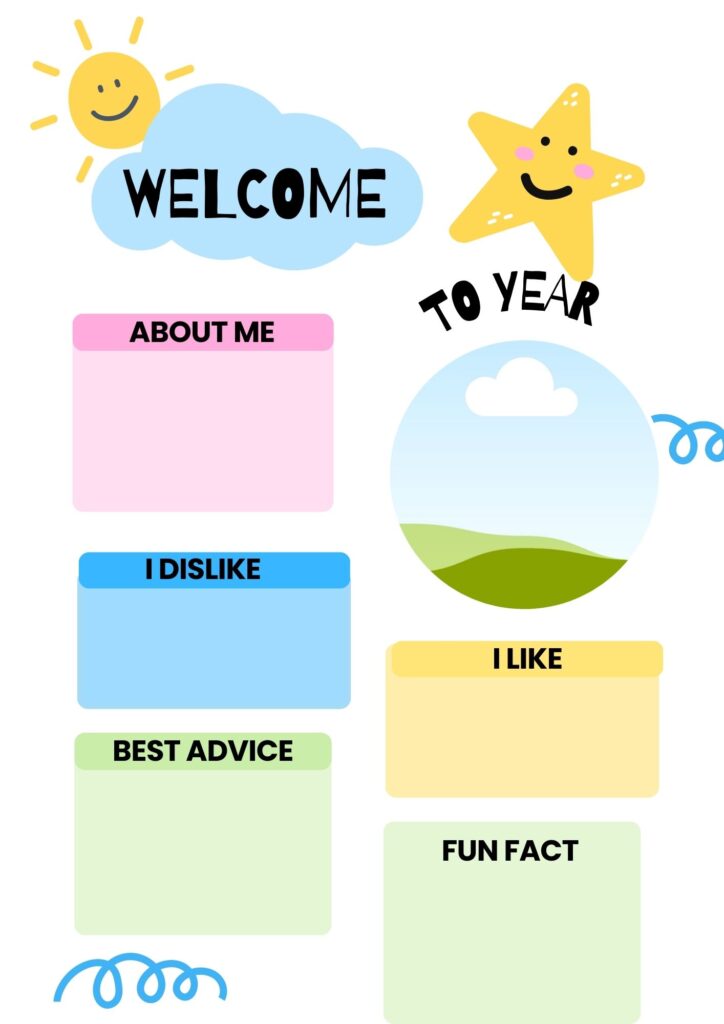 5. Meet the teacher night tips
Successful Meet the Teacher Nights not only help students and parents get acquainted with you and the classroom but also set the tone for the school year. Here are some tips and activities to make this teacher event a highlight:
Preparation: Preparation is key. Plan your event meticulously, from the layout of your classroom to the activities for the night. It's a good idea to have a rough timeline of the event, so everything runs smoothly.
Classroom Setup: Create a welcoming and engaging atmosphere. Consider having different stations set up around the room for various activities. This will help manage crowd flow and keep everyone engaged throughout the night.
Activities:

Virtual Classroom Tour: If parents or students cannot attend the open house, consider offering a virtual tour of your classroom. Record a video or host a Google Meet session, where you walk through the classroom and explain the various areas and their uses.
Related : Best zoom games for kids
Rotating Sessions: Conduct rotating sessions on different aspects of the school year, such as a brief overview of the curriculum, the class rules, or upcoming field trips. This way, parents can join the sessions that are most relevant to them.
Q&A Session: Provide a session where parents can ask questions. This open communication can help address any concerns or clarify any information shared during the night.
Interactive Display: Set up a display that showcases student work from the previous year. This could include projects, artwork, or any other notable achievements. This allows parents to see what their child can look forward to in the coming year.
Name Tag Creation: Have a station where students can create their own name tags. This could be a fun art activity and also serves a practical purpose for the first few weeks of school.
Group Activity: Organize a simple group activity like a collaborative art project or a problem-solving game. This allows students to start building relationships and demonstrates your approach to collaborative learning.
Communication: Be clear and concise in your communication. Whether you're explaining the classroom rules or your expectations for the year, make sure your message is easy to understand. Use visuals wherever possible.
Parent-Teacher Partnership: Encourage parent participation by providing volunteer forms or sign-up sheets for school events. This will help foster a supportive classroom community.
Follow-up: After the event, follow up with a thank you note or email. This is also a good opportunity to share any additional information or reminders that might have been missed during the event.
Remember, the goal of the meet the teacher night is to create a positive and lasting first impression. It's a great way to kickstart the school year, helping everyone feel excited and ready for the journey ahead.
You can create this using Google Slides and share it in your digital classroom. This will not only humanize you in the eyes of your students, but also give them something to look forward to in the new school year.
In conclusion, creating an engaging and informative meet the teacher event is a great way to kick off the school year.
It gives you a chance to connect with your students and their parents, setting the tone for the rest of the school year.
Remember, the most important thing is to make your new students feel welcome and excited about the great things to come!