Are you looking for creative indoor kid's activities that won't cost much? Here are 27 fun activities to keep kids busy.
1.Sensory Bin
A sensory bin is a huge tub of a container filled with things that would stimulate sense of children. You can fill it in with shredded paper, water, sand, foam and more.
What is inside a sensory bin?
A sensory bin will also provide opportunities for children that would stimulate the following senses:
Visual (sight)
Auditory (hearing)
Tactile (touch)
Olfactory (smell)
Gustation (taste)
2. Rock painting
Grab some rocks and have fun painting them. This will keep your kids busy for a long time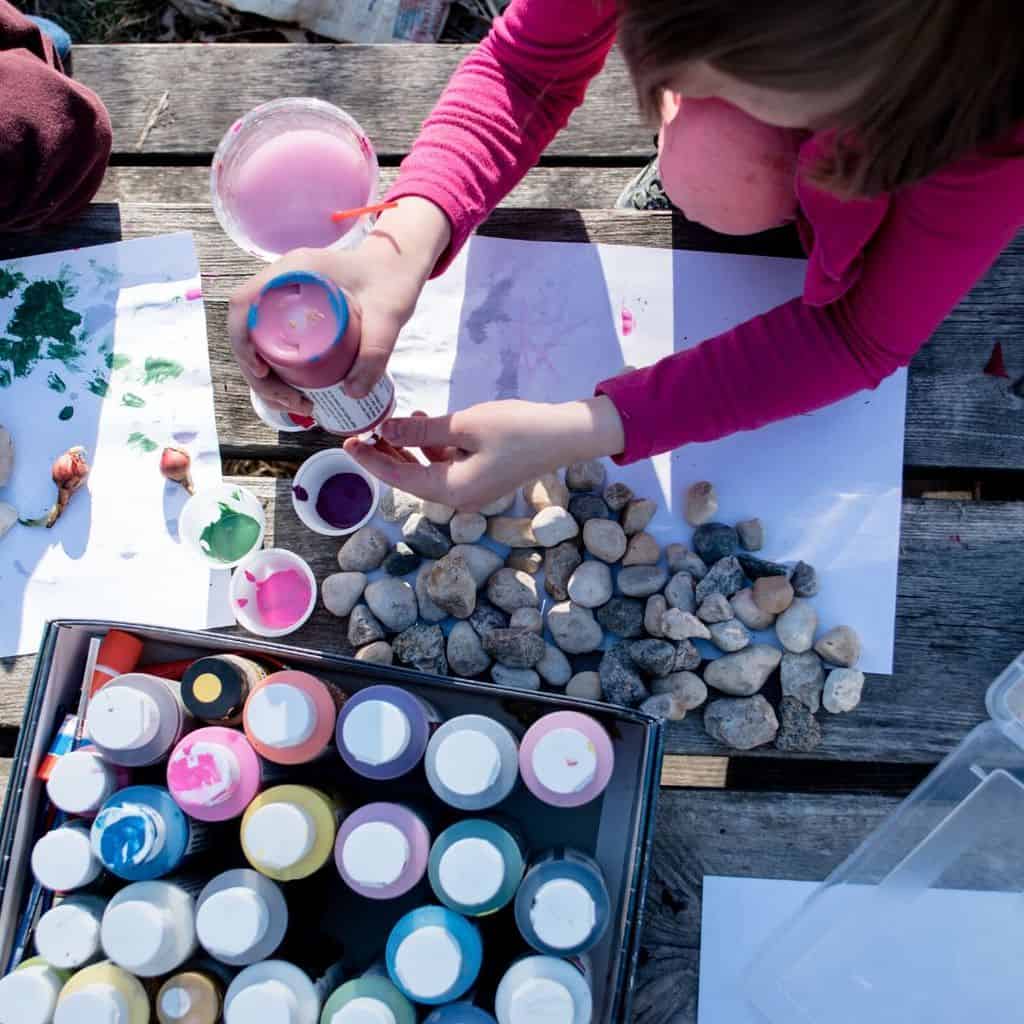 3.  Homemade playdough
It is actually very easy to make homemade playdough. You can check out the recipe here.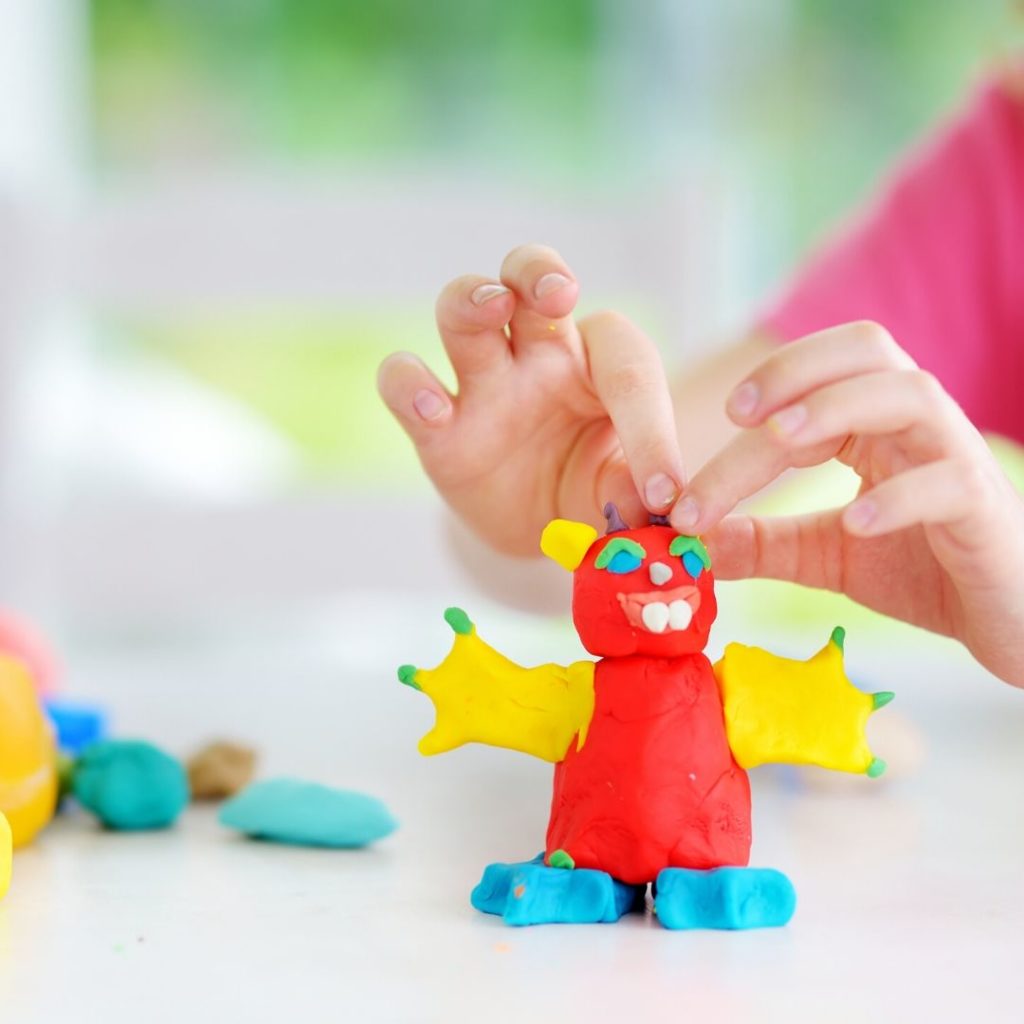 4. Homemade Car Race Track
Create your own car race track using some using cardboard. Here's an idea.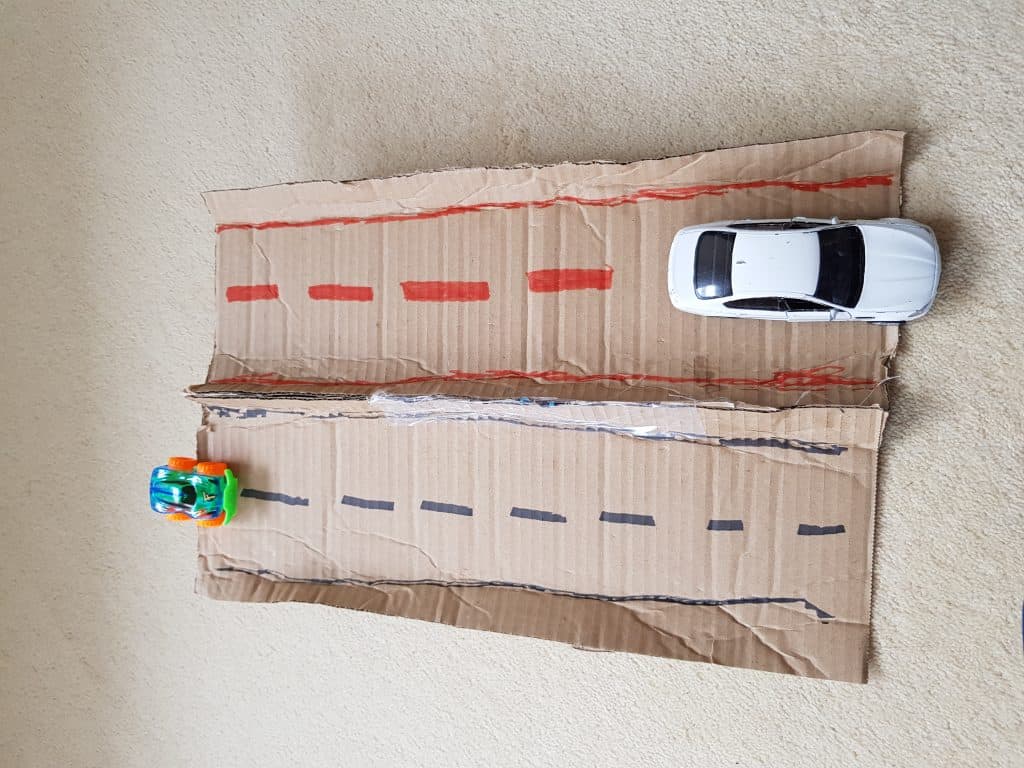 6. Hand painting
Get those hands dirty and get them to paint.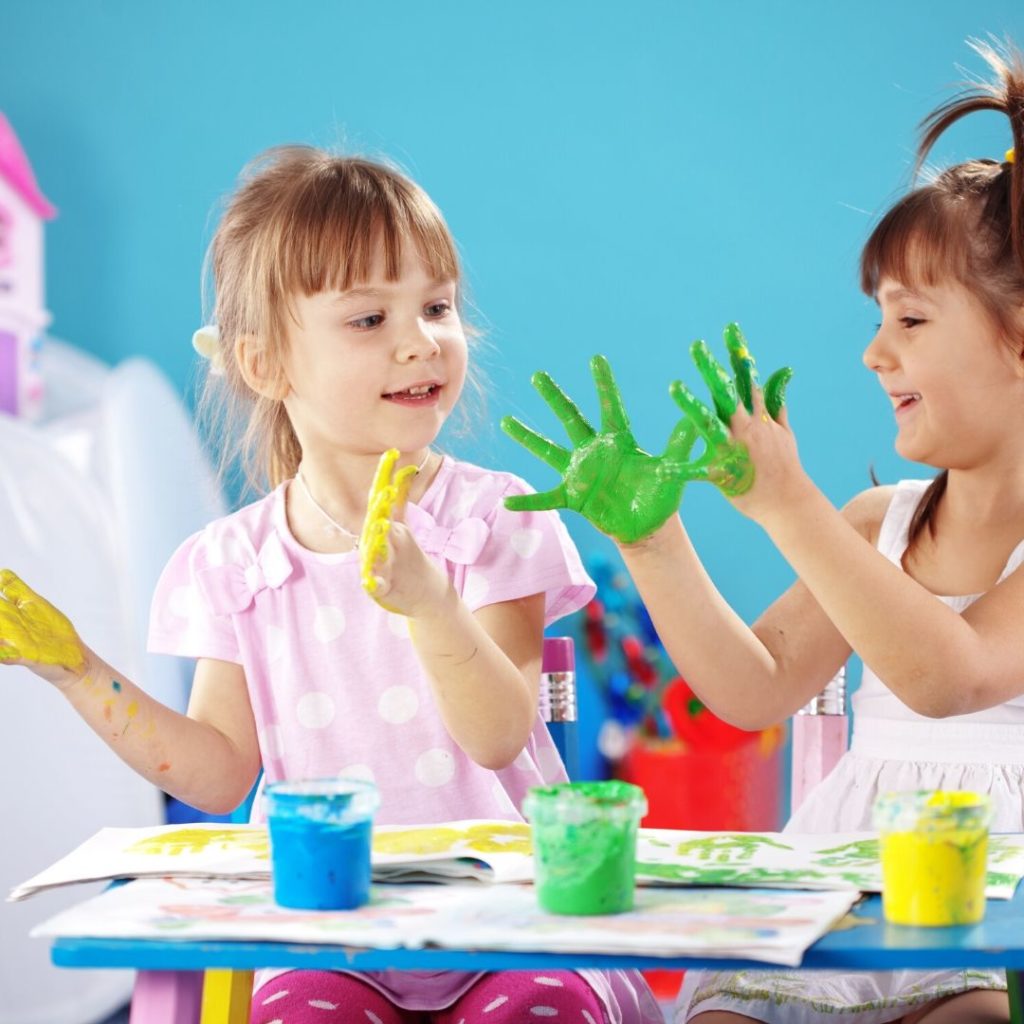 7. Campout Indoors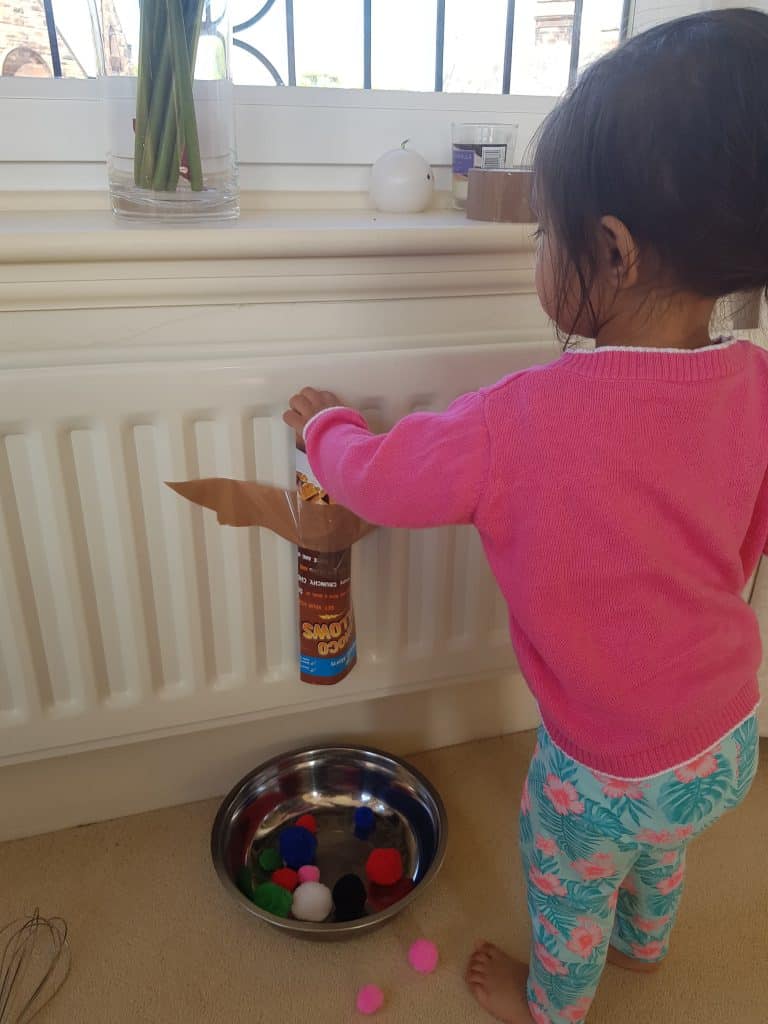 10. Matching Shapes using Ice Cream Sticks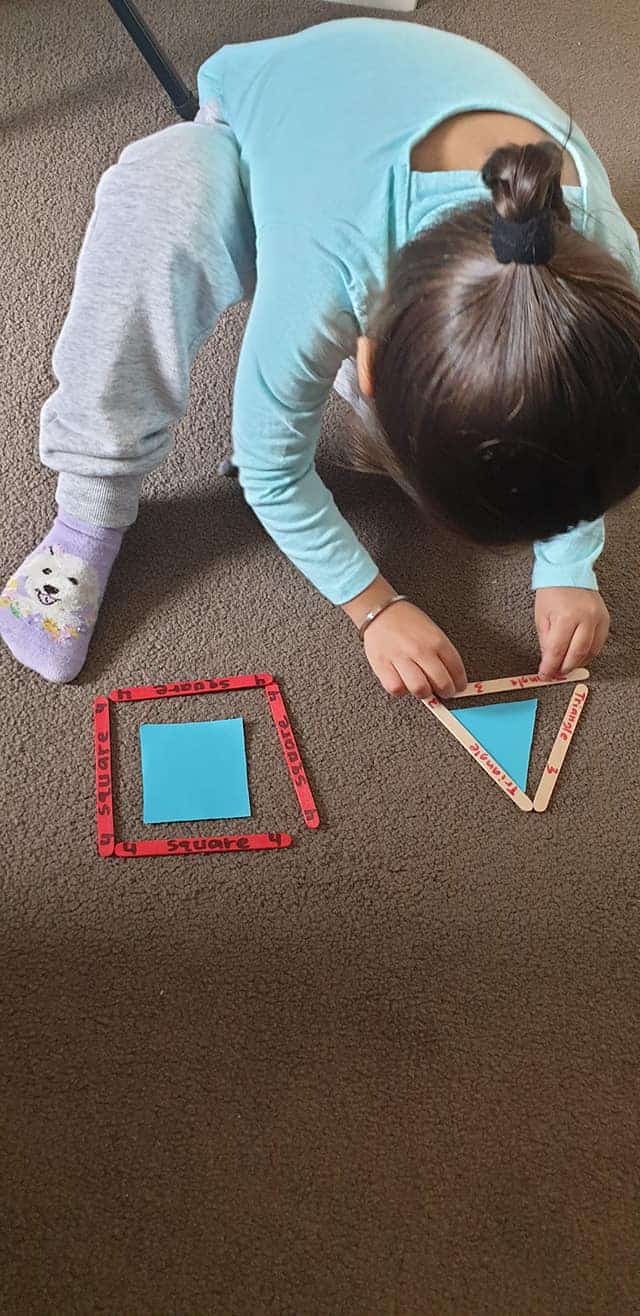 12. Make a flower using tissue rolls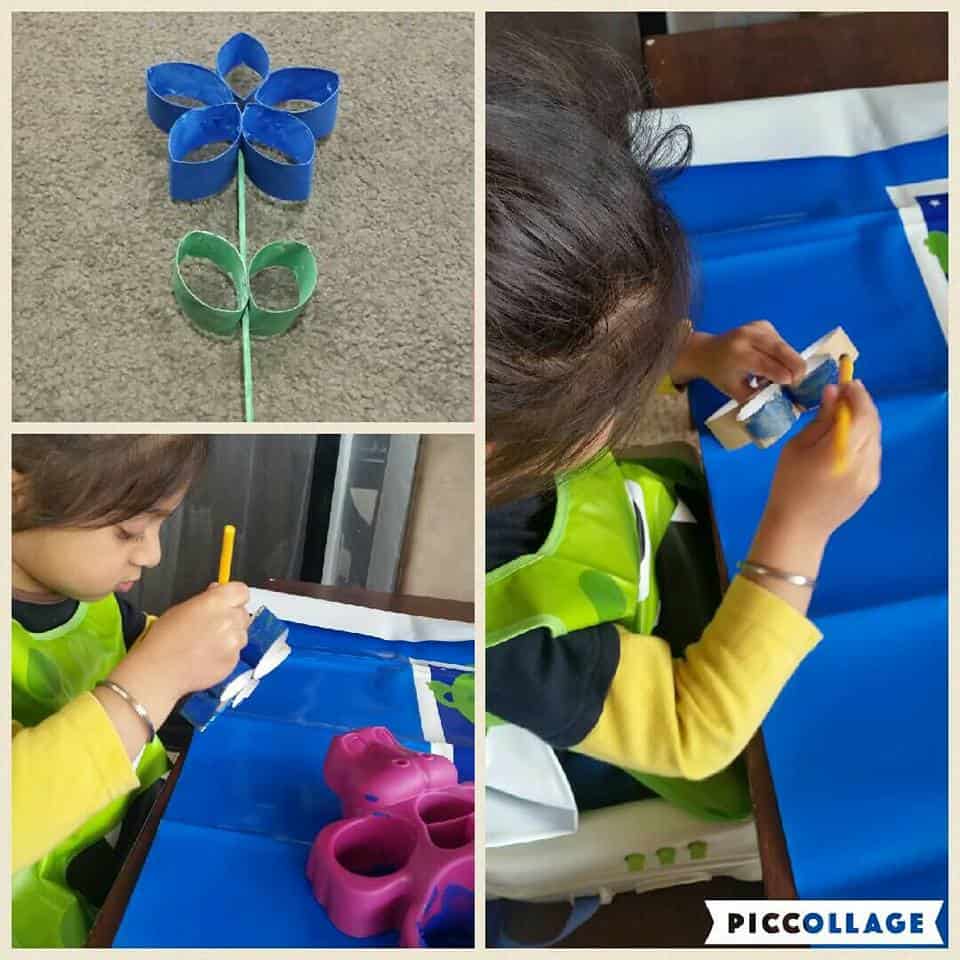 MORE CREATIVE & EASY INDOOR KIDS ACTIVITIES:
13. Egg Cartoon Caterpillar
Use an egg carton and turn it into a caterpillar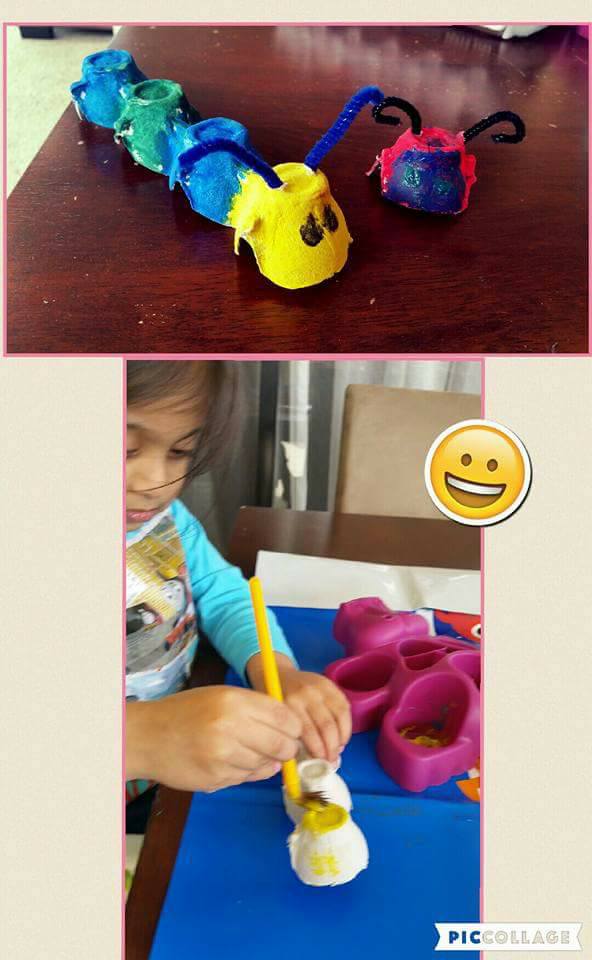 14 Paint with marbles
15. Tissue Roll Racing Car & Binoculars
Make binoculars and racing cars using bottle caps and tissue rolls.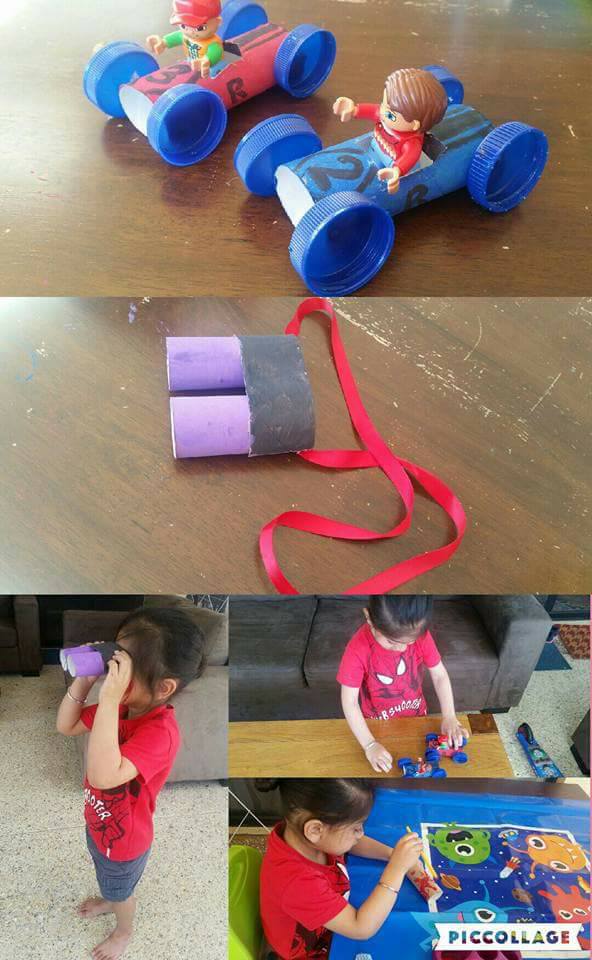 16.  DIY Lava Lamp Experiment
Fill the bottle most of the way with vegetable oil.
Fill the rest of the bottle with water.
Add a few drops of food coloring; your choice of color. The food coloring is water-based, so it will also sink and color the water that is now at the bottom of the bottle.
Break an alka-seltzer tablet into a few small pieces, and drop them in the flask one at a time.
Watch your lava lamp erupt!
17. Create your own fish pond and bottle cap race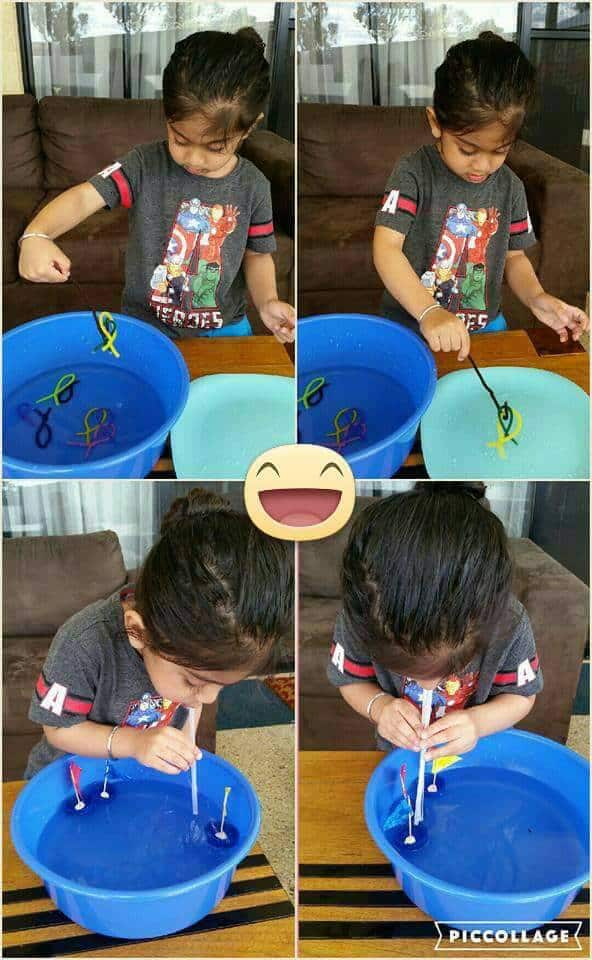 18. Tracing Lines using stickers and DIY Maze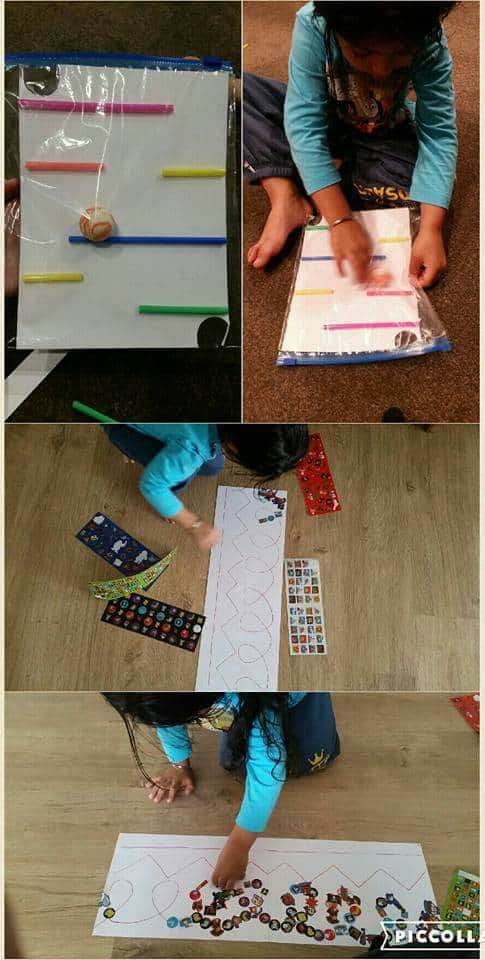 19. Homemade train using tissue roll ( or rolled paper), bottle caps, and cotton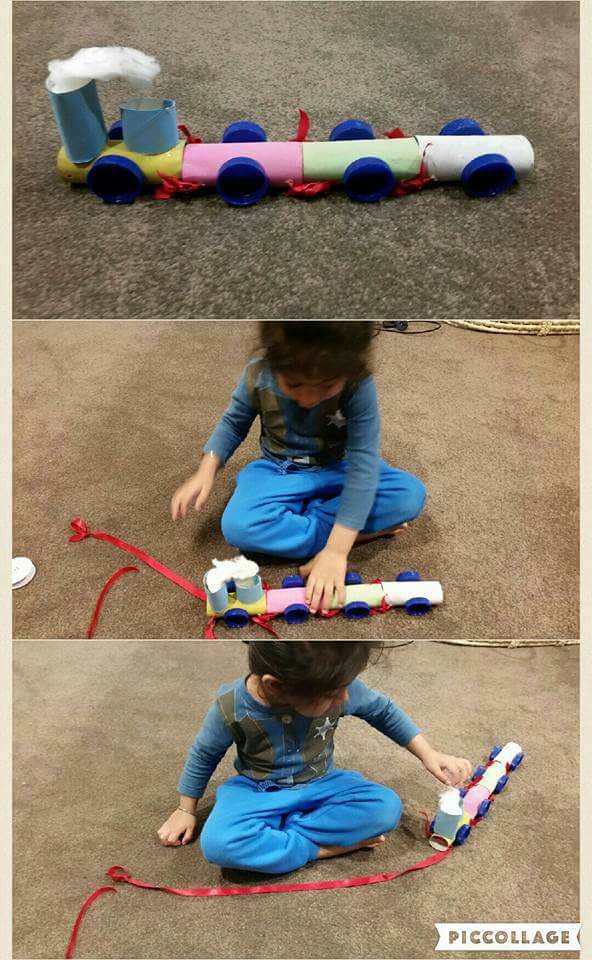 20. Finger paint counting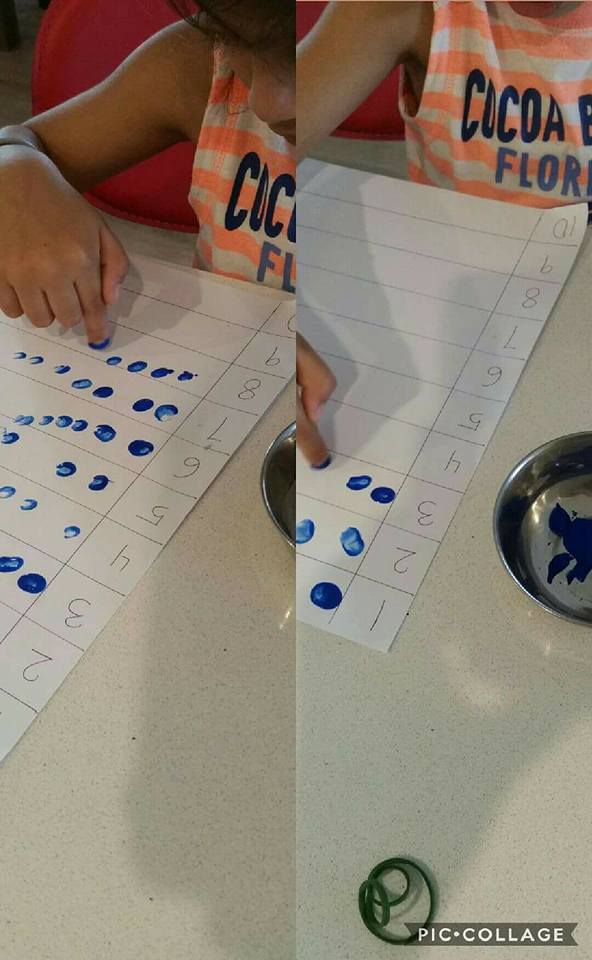 21. Build your own tower using toothpick and playdoh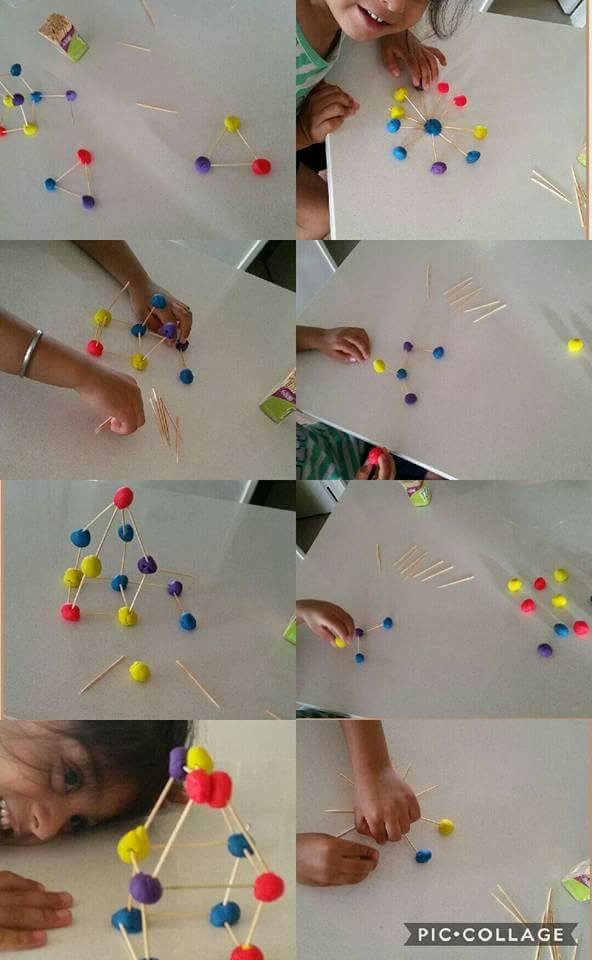 22. Rain cloud in a jar
This is what you need for this activity:
A large jar
Shaving cream (not a gel version)
Gel Food coloring or washable watercolors
Setting Up the Experiment
In a small cup, mix the food coloring with some water.
Fill the large jar with water until it is about 3/4 full.
Right before the kids are ready to do the experiment, spray a bunch of shaving cream in the jar until it is just a small bit above the top of the jar.
Drop in the food coloring bit by bit.
22. Firework Painting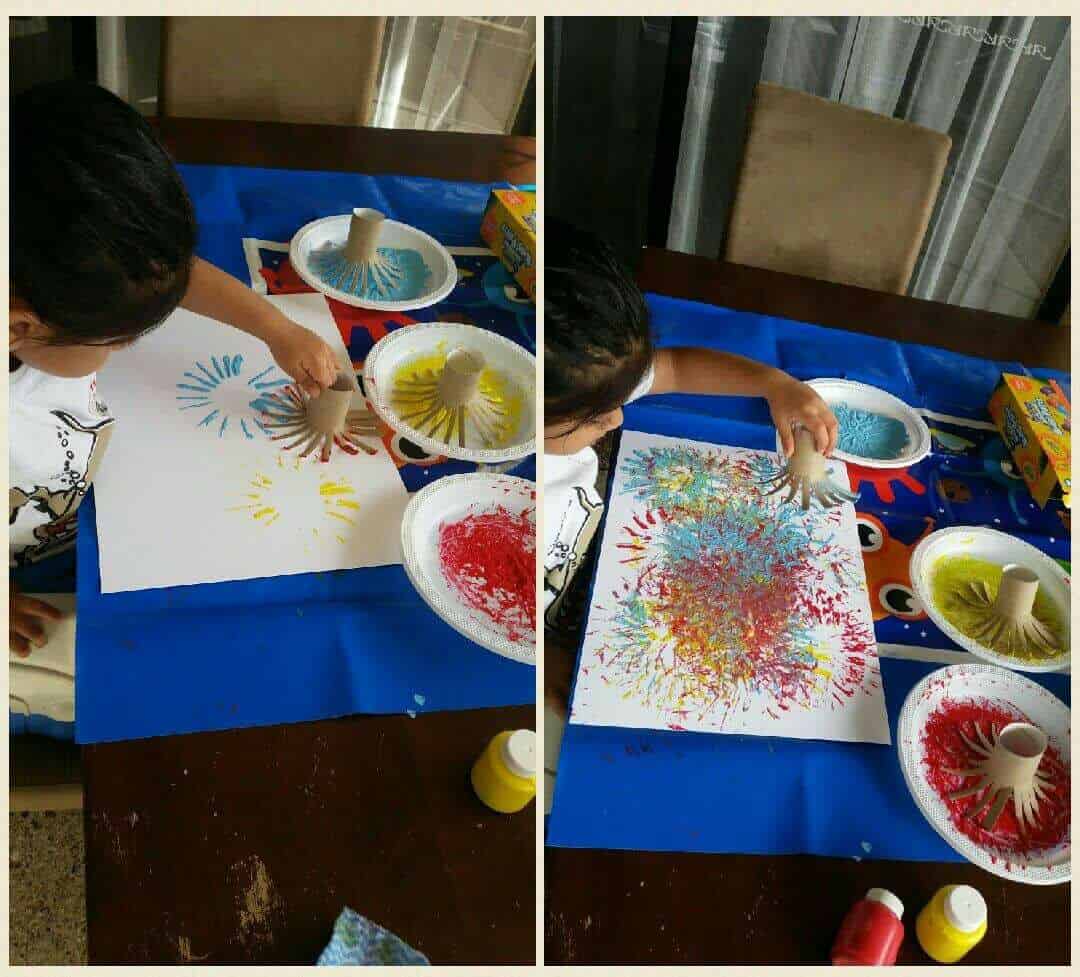 23. Glitter Jar
A jar or plastic bottle
A jug of warm water
60ml glitter glue or Oil
3 drops of gel food colouring
60g-80g glitter
How to make : 
Add warm water to your jar or bottle until it reaches around a third of the way up.
Add the glitter glue and stir until it combined with the water.
Add around 3 drops of food colour and stir
Pour in the glitter
Fill up your jar with the rest of the warm water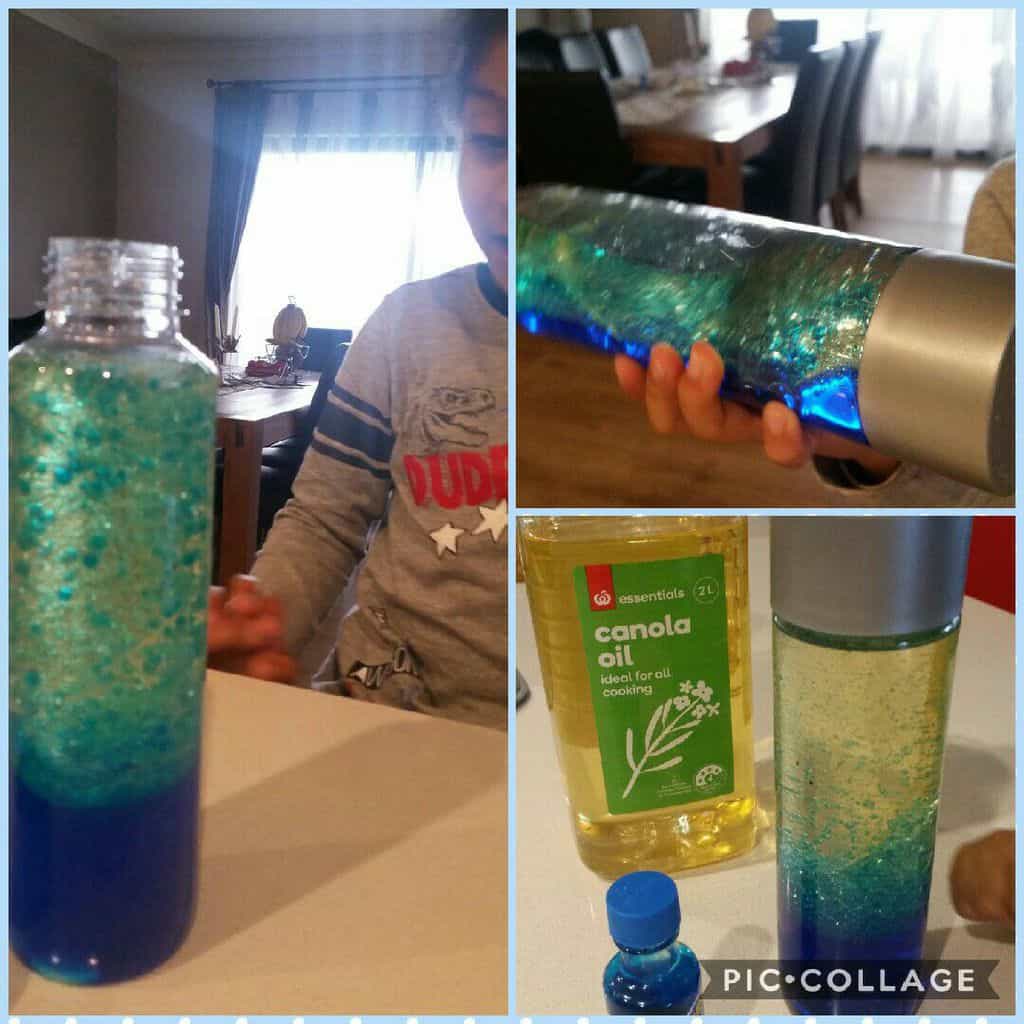 24. Homemade Slime
Makes 1 small ball
Takes 10 minutes
100ml PVA white glue (children's craft glue or CE marked glue)
½ tsp bicarbonate of soda
gel food colouring
1 tsp contact lens cleaning solution
glitter (optional)
How to make : 
1. Squeeze the glue into a mixing bowl . Add the bicarbonate of soda and mix well.
2. Add a drop or two of your chosen gel food colouring. The more food coloring you add, the brighter the colour. Mix until well incorporated.
3. Add the contact lens solution and mix. The slime will begin to form.
4. Once it has formed, take it out and knead it with your hands. It will be sticky at first but after about 30 seconds you'll have a smooth and pliable ball. Add glitter at this point, if desired, and work in with your hands. Store in a pot with a lid.
25. Create their own list of things to do using ice cream popsicles
26. Learn to spell using popsicle sticks
27. Build your own giant bubble using straws. ( this is probably the hardest on the list)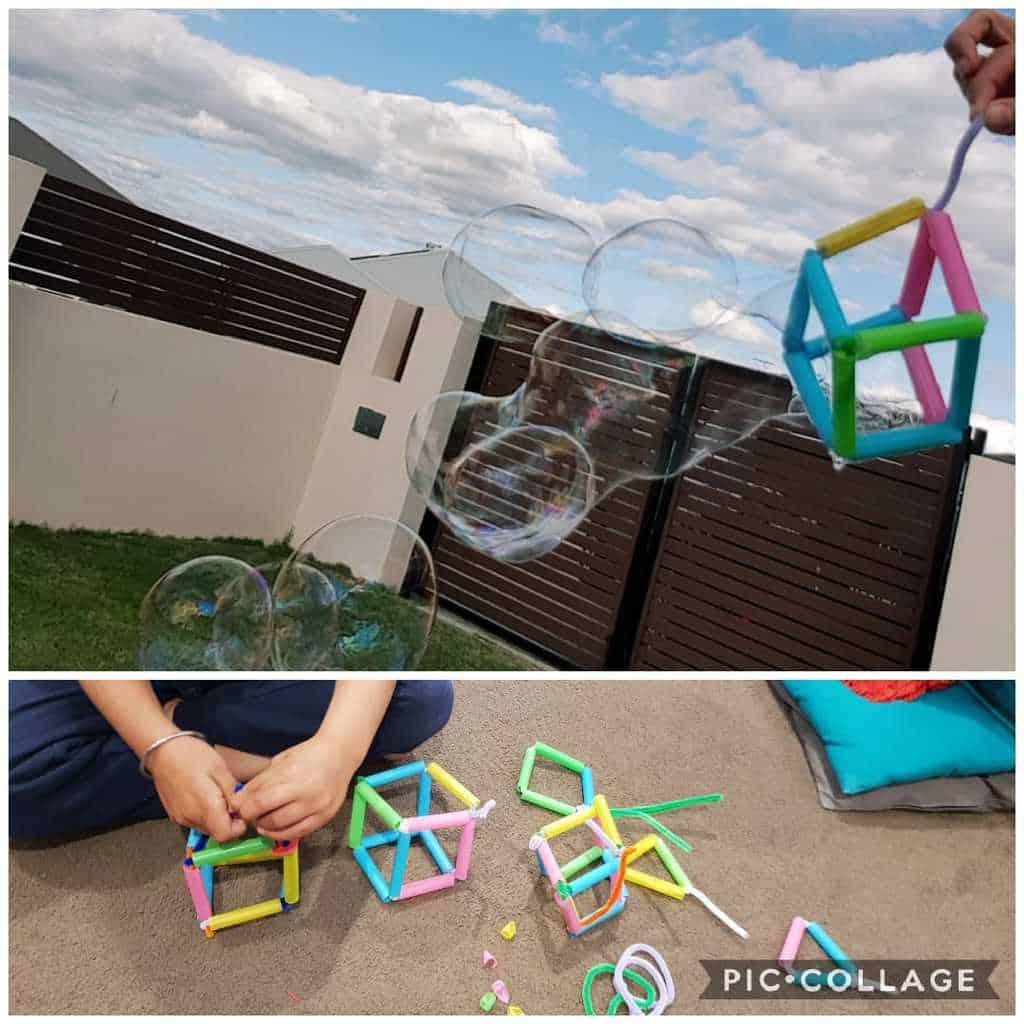 Conclusion:
I hope you enjoy this time at home with your children using the simple and easy activities to keep kids happy indoors 🙂
Share with us other activities you do with your child.