Ready for an adventure right from your home? Get set for a journey across the sandy dunes as we delve into the fascinating world of camels! We've curated a collection of entertaining and educational camel activities for kids' that will stimulate young minds, inspire creativity, and provide a camel-load of fun!
Whether it's crafting, painting, or experimenting, these activities will transport kids straight to the heart of the desert, making learning an exciting voyage of discovery.
So put on your explorer's hat, and let's embark on this camel adventure together!"
Fun came activities for kids
Bactrian Camel Craft:
Did you know Bactrian camels have two humps? Using cardboard, googly eyes, and brown paint, kids can create their own mini Bactrian camels. This craft helps develop fine motor skills and sparks creativity.
Coloring the Animal Kingdom:
Provide coloring pages featuring camels and other desert animals. This is an easy craft that aids in the development of artistic skills and provides a fun way to learn about wild animals.
Long Legs and Eyelashes:
Create a paper craft focusing on a camel's long legs and eyelashes. Use craft sticks and construction paper, following step-by-step craft tutorials, to build your own camels. These unique features help camels survive in their harsh environment!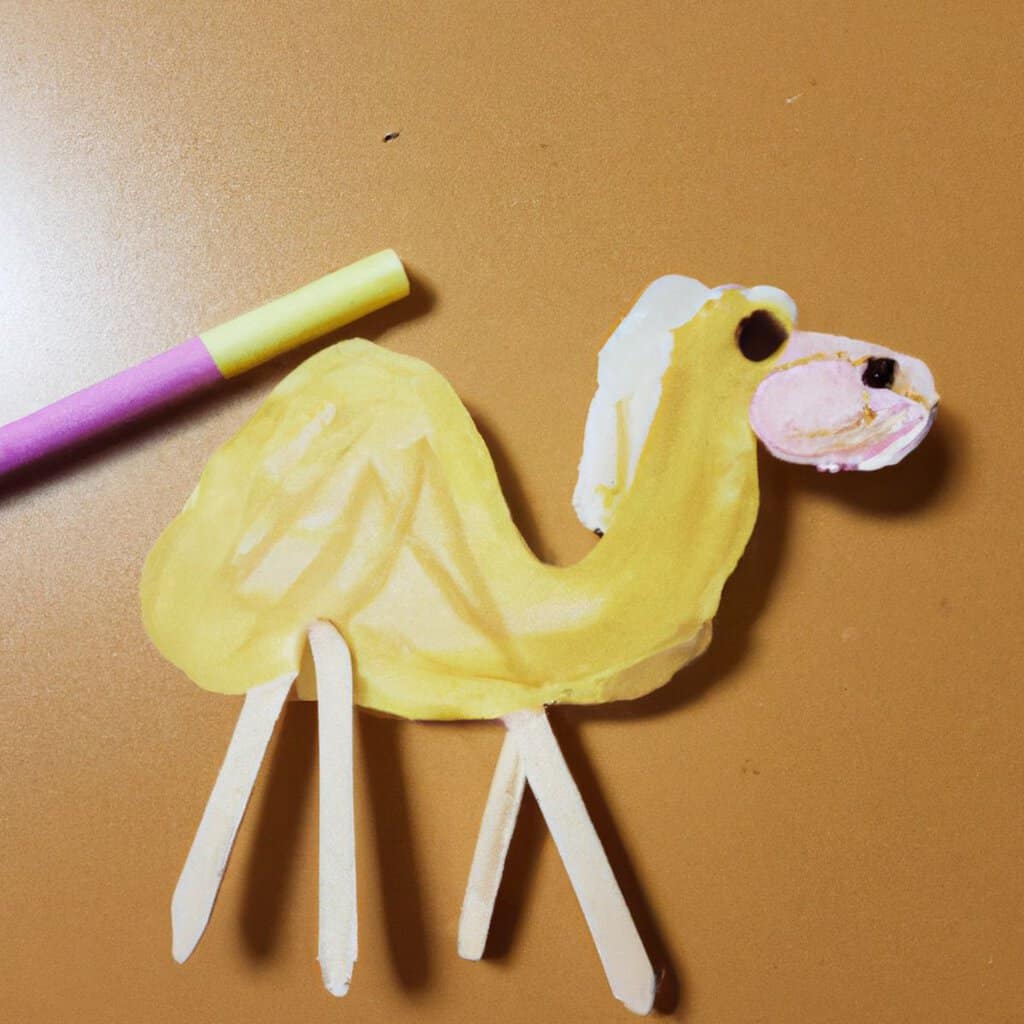 Camel Race STEAM Activity:
A fun project where kids can design and build their own camel race using popsicle sticks, toilet paper rolls, and their own creativity.
Incorporate basic principles of physics and engineering for older kids to make it a real STEAM activity.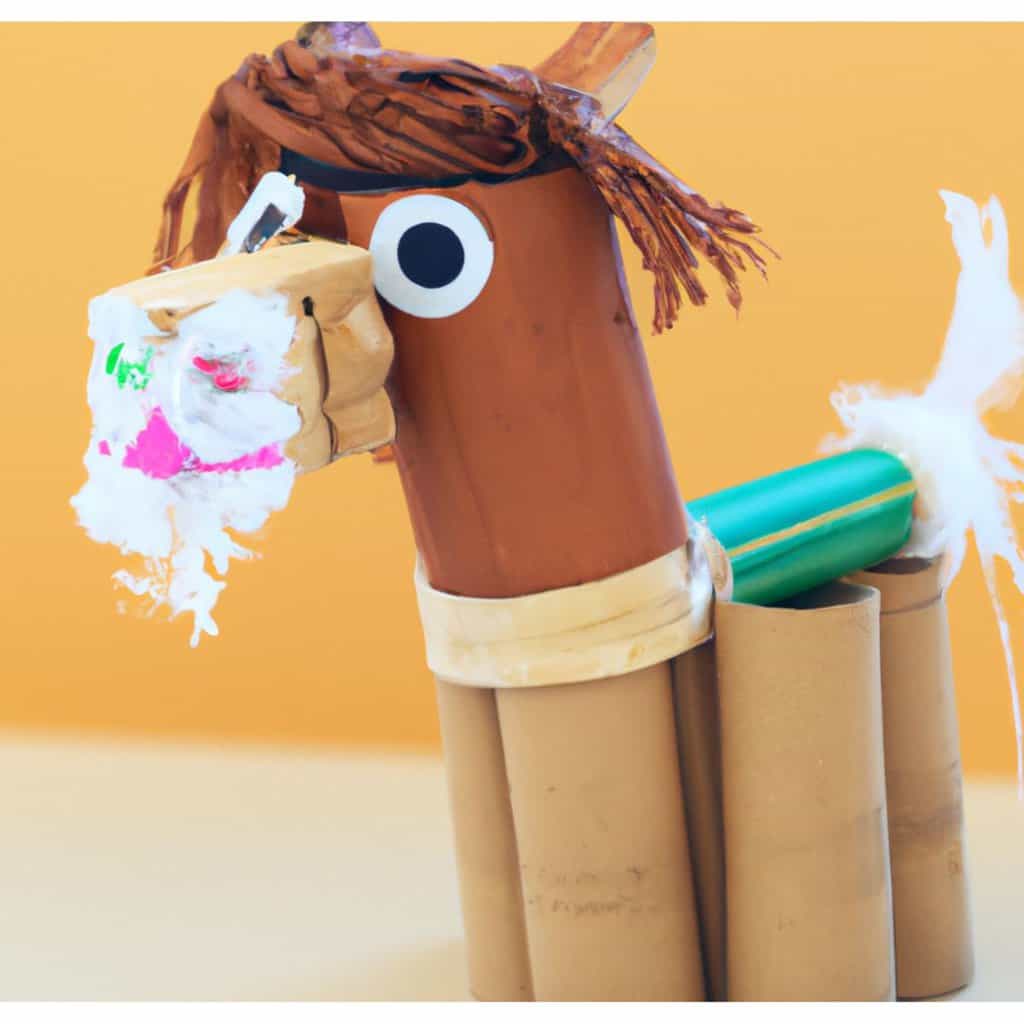 Story Time with Wise Men and Baby Jesus:
Read children's books about the story of the Wise Men, who traveled through the desert on camels to meet Baby Jesus.
This story can be followed by a fun craft, creating a scene using paper crafts and the Bactrian camels they made earlier.
Origami Dromedary Camel: With video tutorials, kids can learn to fold an origami camel. Dromedary camels only have one hump. This activity enhances fine motor skills and concentration.
Camel Fun Facts Activity Book:
Create a mini activity book filled with fun facts about camels. Add coloring pages, crossword puzzles, and quizzes. This can be a fun project for young children, helping them learn more about camels in an engaging way.
Here are some facts about camels :
Two Types of Camels: There are two main types of camels: Dromedary camels have one hump, while Bactrian camels have two humps!
Hump Storage: Camel humps are used to store fat, not water. This fat can be converted into energy and water when food and water are scarce.
Superb Swimmers: Believe it or not, camels are excellent swimmers! They've been known to swim for hours, crossing deep and wide rivers in parts of the world.
Long-Lashed Beauties: Camels have three sets of eyelids and two rows of eyelashes to keep sand out of their eyes in the desert wind.
Temperature Control: Camels can change their body temperature by several degrees to avoid sweating and conserve water.
Fast Runners: Despite their size, camels can run up to 40 miles per hour – the same speed as a racehorse!
Lifespan: Camels can live between 40-50 years, which is quite long for large mammals.
Remember, every fact we learn makes us just a bit smarter than we were before. So keep on asking great questions!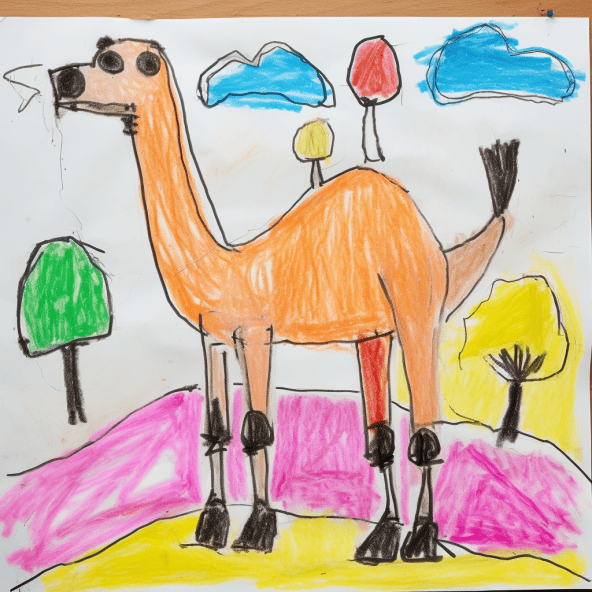 Camel Costume: create a camel costume using cardboard.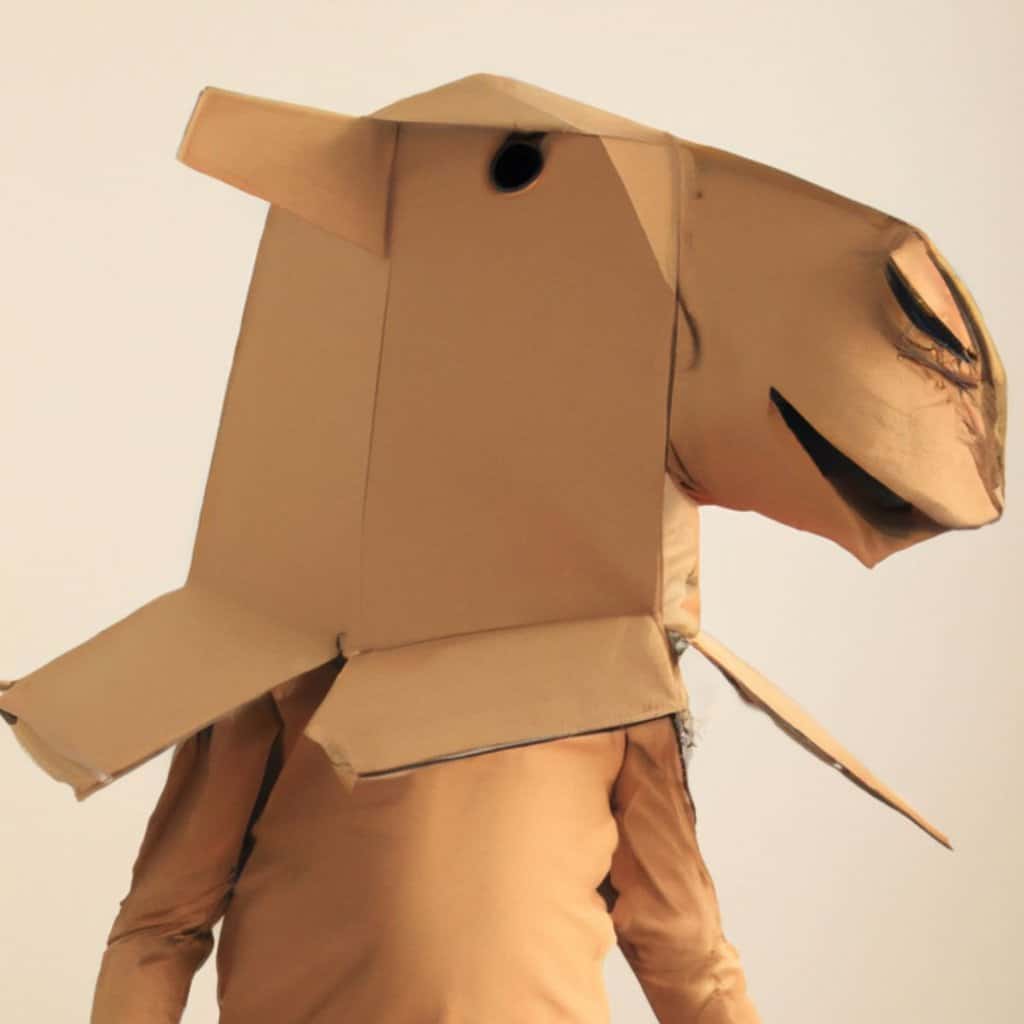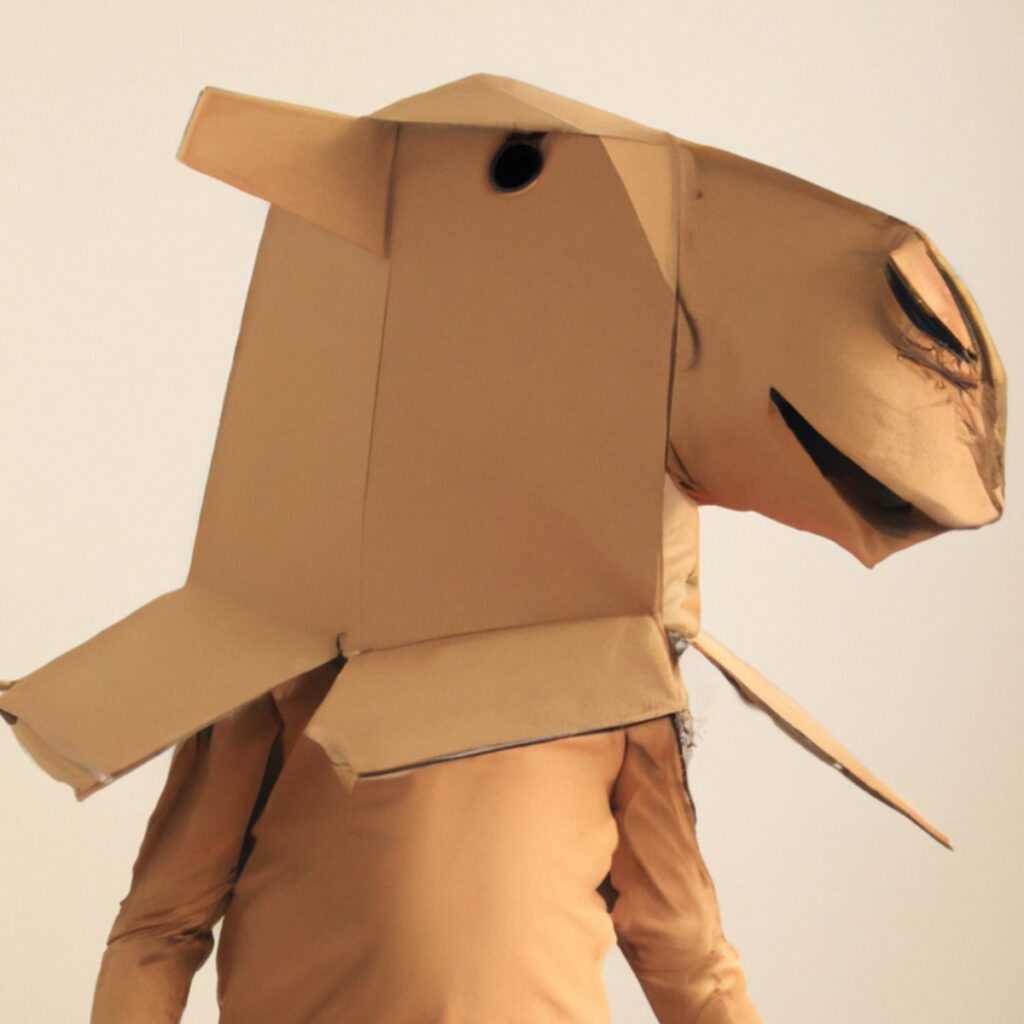 Camel Craft: Use popsicle sticks and construction paper to make camel crafts. Add googly eyes for a finishing touch. This list of camel crafts can be expanded based on the age and interest of the kids.
Desert Scenery Painting: Encourage kids to paint a picture of a desert scenery featuring camels. This allows kids to use their imagination and creativity to visualize a camel's habitat.
Sand Sensory Bin: Create a sensory bin using sand and miniature camel toys. This fun activity can be accompanied by a conversation about how camels adapt to live in such sandy environments.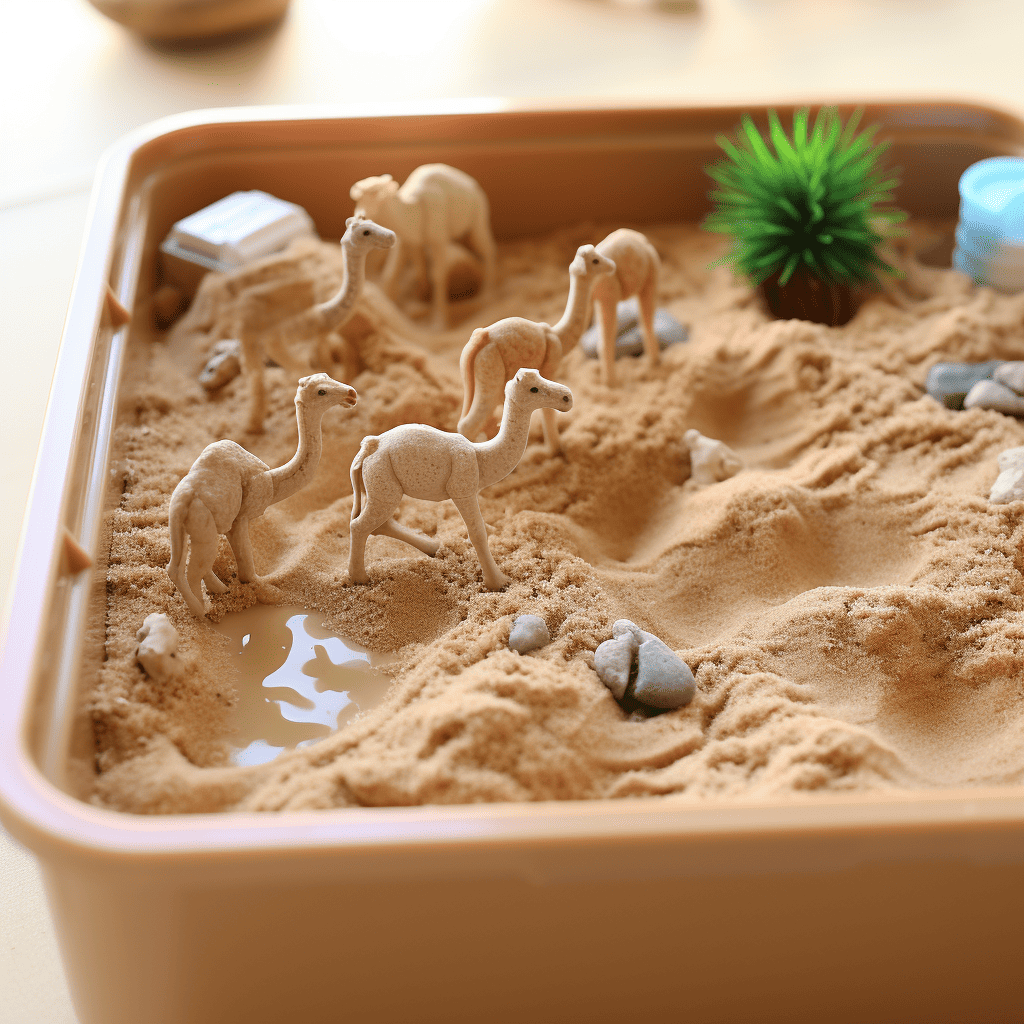 Camel handprint art: Use your hands to create the outline for the camel's body. Watch the video below
Cotton Ball Camels:
Create fluffy camels using cotton balls, paper, and glue. This is an easy craft and sensory experience rolled into one.
Camel Pop-up Card:
Create a greeting card with a camel that pops up when opened. This can be done by folding and cutting a camel shape from a piece of cardstock and gluing it into the center of a folded paper.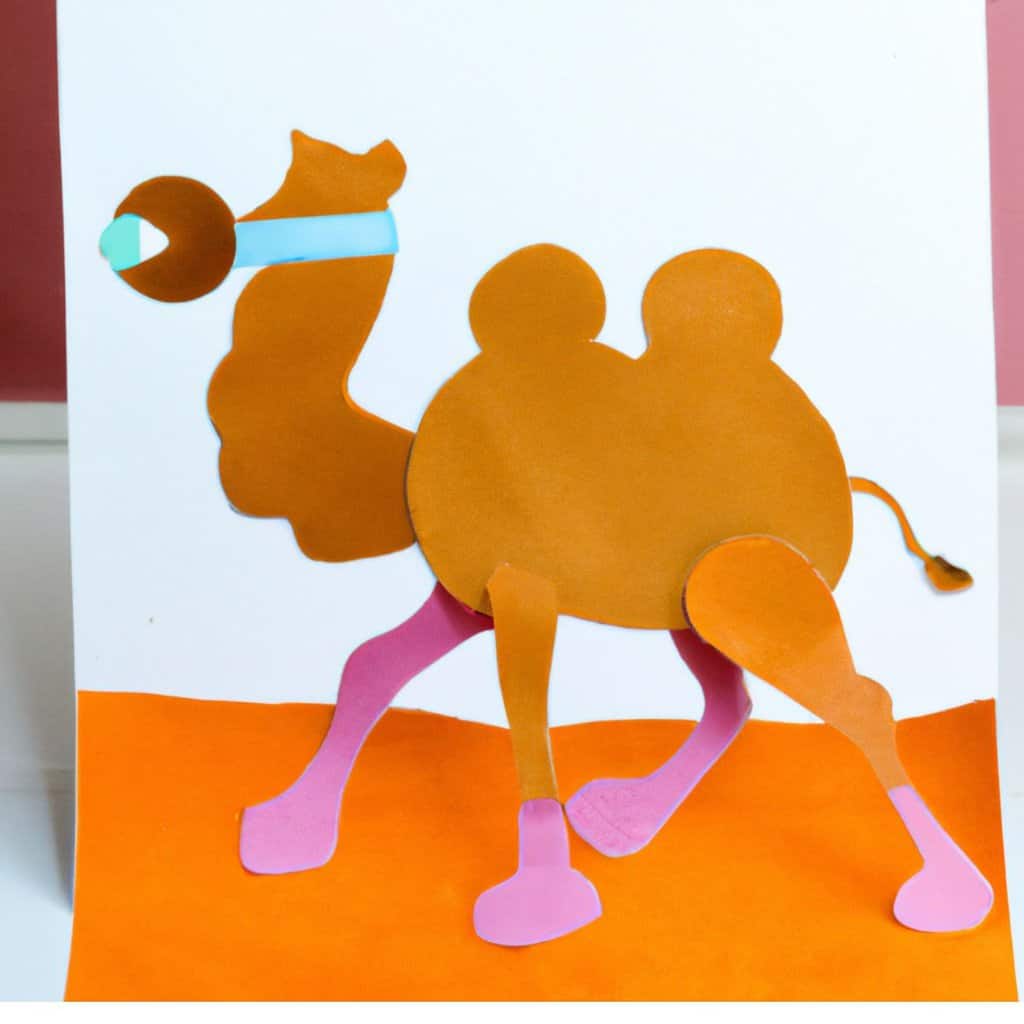 Camel Footprint Art: Kids can dip their feet in brown paint and make footprints on paper. Then, they can transform these footprints into camels using markers, adding legs, a tail, a neck, and a head.
Interactive Camel Quiz:
After learning about camels, hold a fun interactive quiz where children can answer questions and earn points. This can be a great way to reinforce the knowledge they've gained.
Camel Salt/sand Painting:
Draw a camel with glue on a piece of cardstock, then sprinkle with salt or sand. Dip a paintbrush in watercolor paint and lightly touch the salted areas – the color will spread for a beautiful effect!
Desert in a Jar: Create a mini desert ecosystem in a glass jar using sand, rocks, and a small camel figurine. This can help children understand more about desert habitats.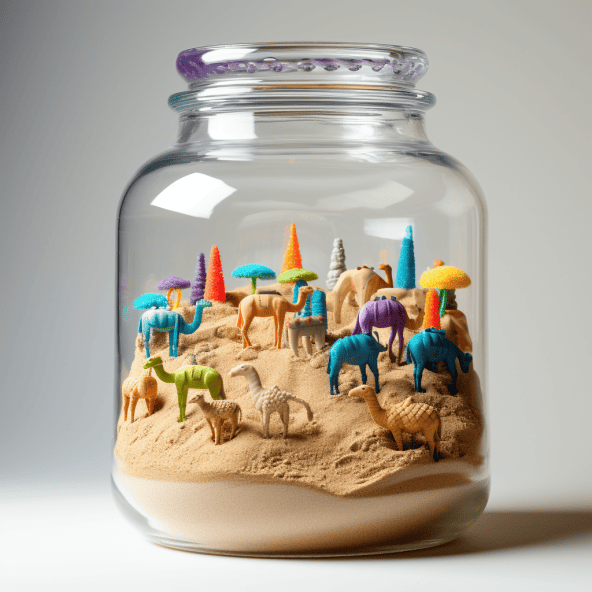 Camel Mask:
Use the image below and cut holes to the side and add a string to make it into a face mask.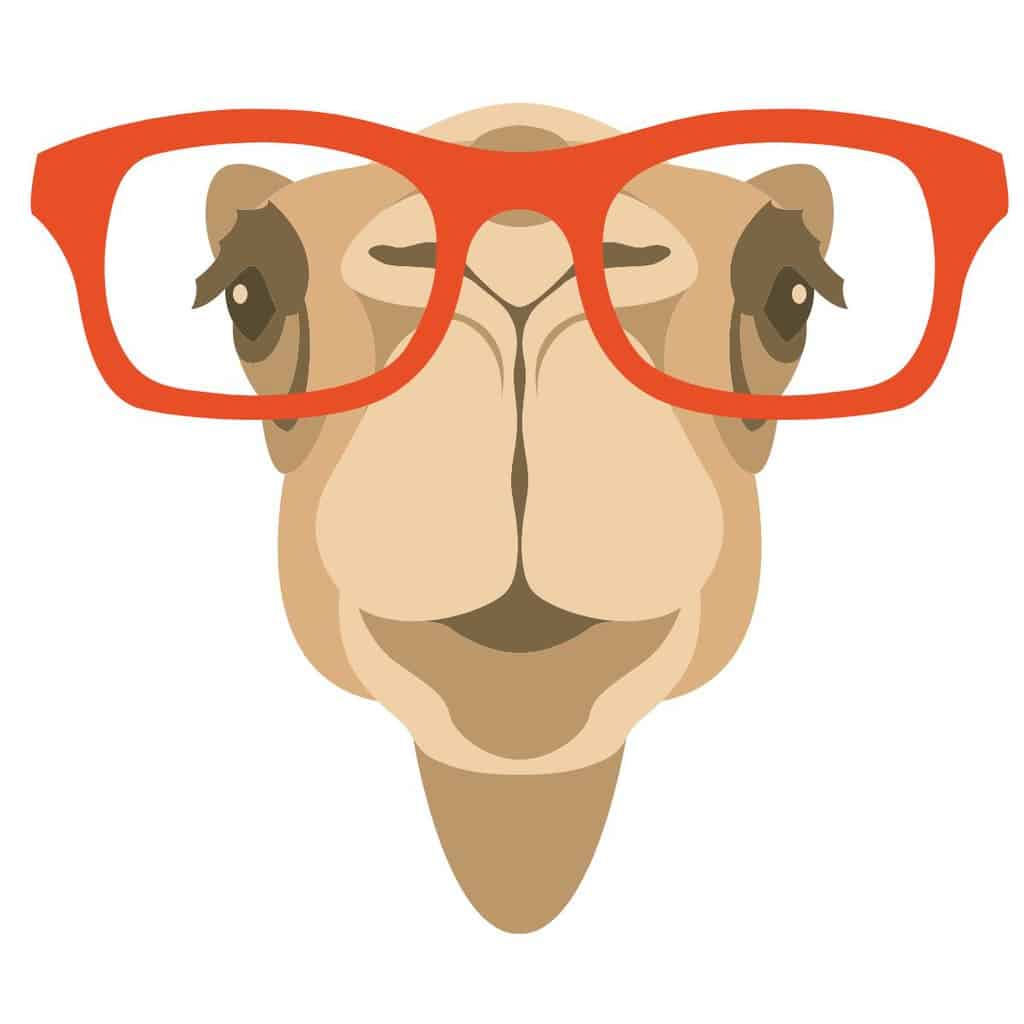 Camel Bookmarks: Craft camel-shaped bookmarks using cardstock and decorate with markers or colored pencils. This is a useful and fun craft that can be used in conjunction with reading time. Or else use the image below to create a nice camel bookmark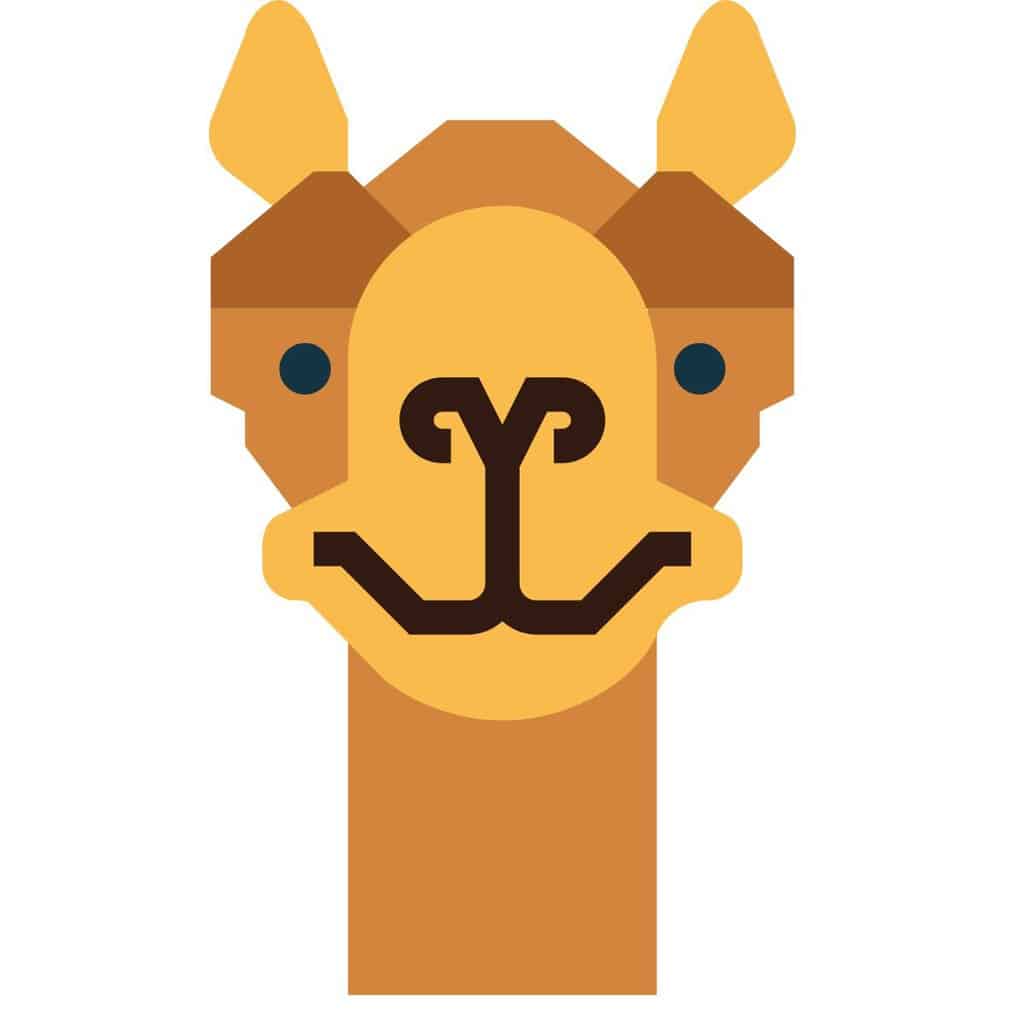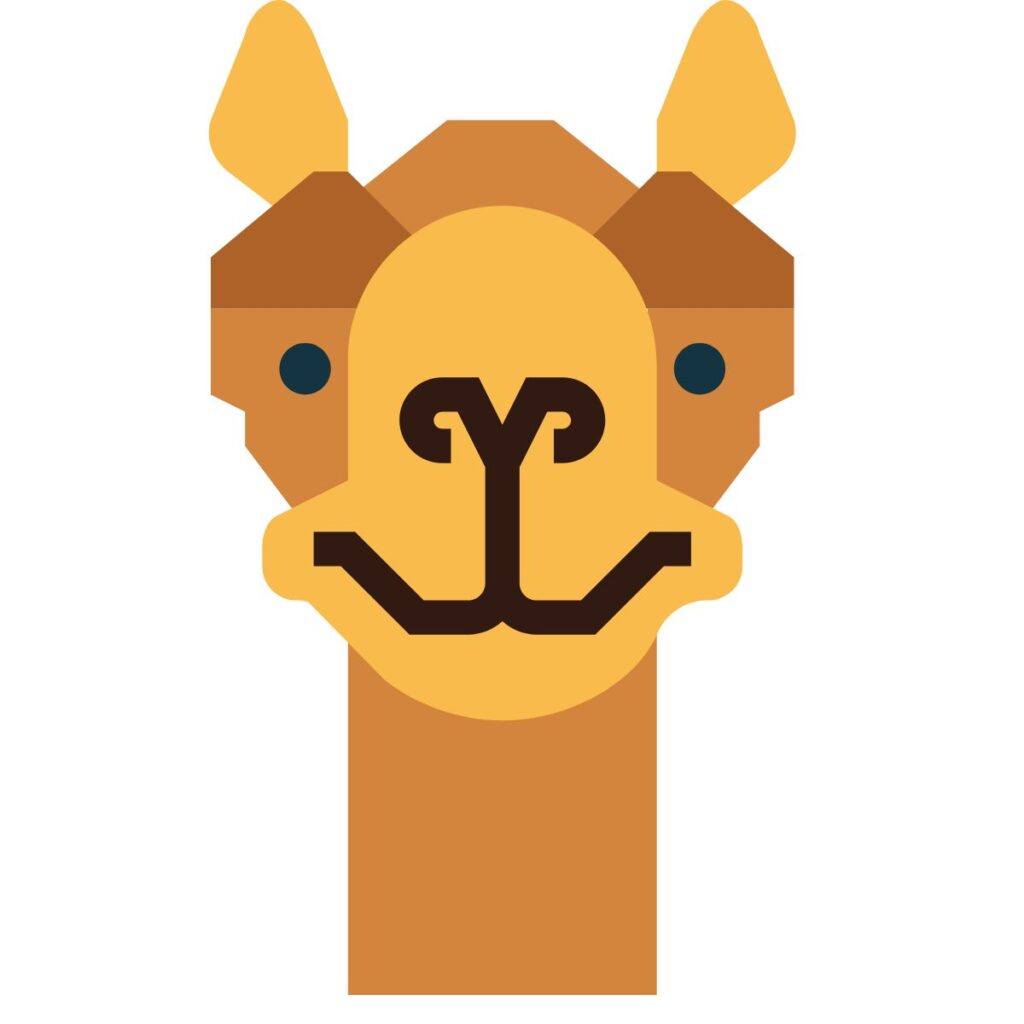 Paper Plate Camels:
Create camels using paper plates. Simply cut the plates to form the body and humps of a camel, and use craft paper to create the head and legs.
Camel Mosaic Art: This is a fun camel activities where you can cut small pieces of colored paper or use mosaic tiles to create a beautiful camel image.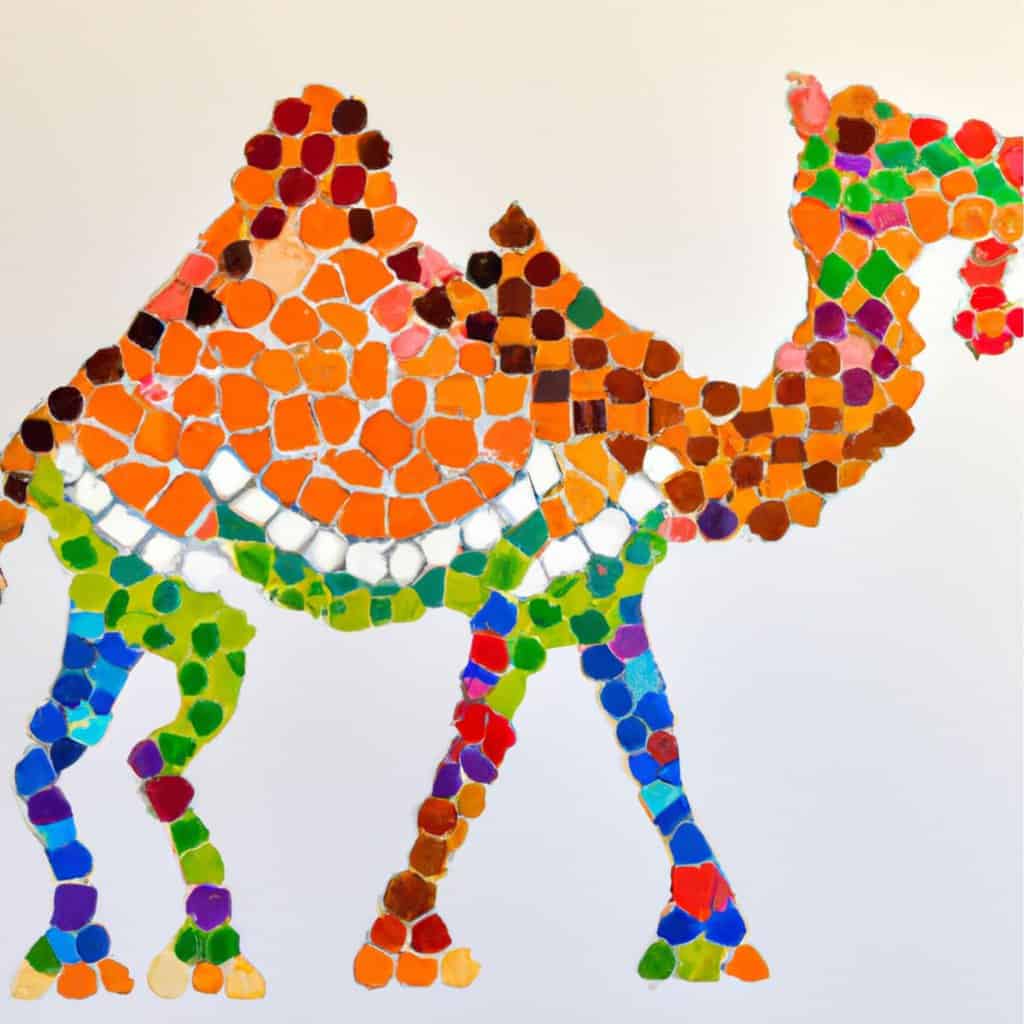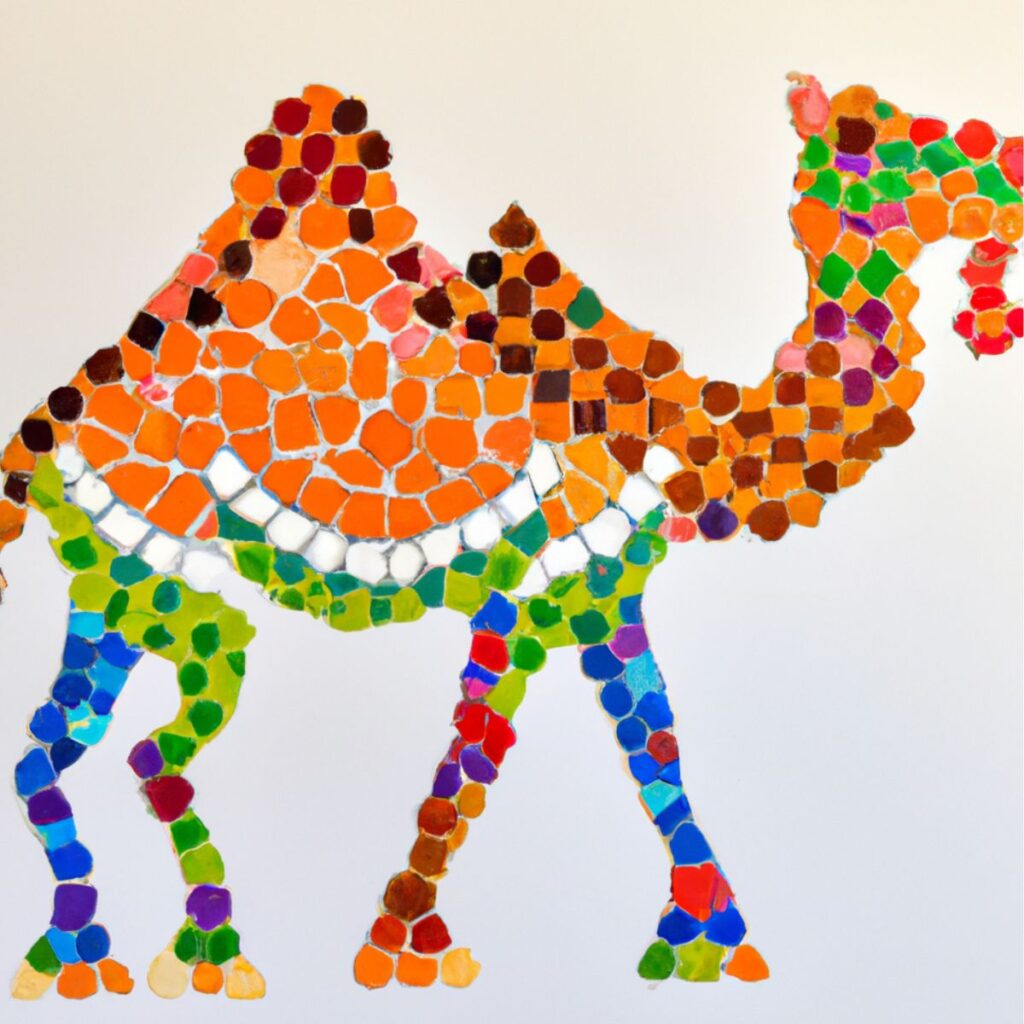 These activities offer a mix of arts, crafts, and learning opportunities to keep kids engaged while also teaching them about camels. And remember, the goal is to have fun while learning! Have fun with the camel activities above
Related : Dinosaur activities for kids