There are so many musical instruments in the world, each played uniquely and producing different sounds. Furthermore, these instruments have unique names as well. Do you ever wonder what the various numerous band instrument names are? Keep reading this article to find out.
Learn the names of the most famous music instruments below. This includes different categories like bass, woodwind, reed, and so on. These instruments of different sizes all produce beautiful sounds. Some of them are very versatile instruments that experts can only play.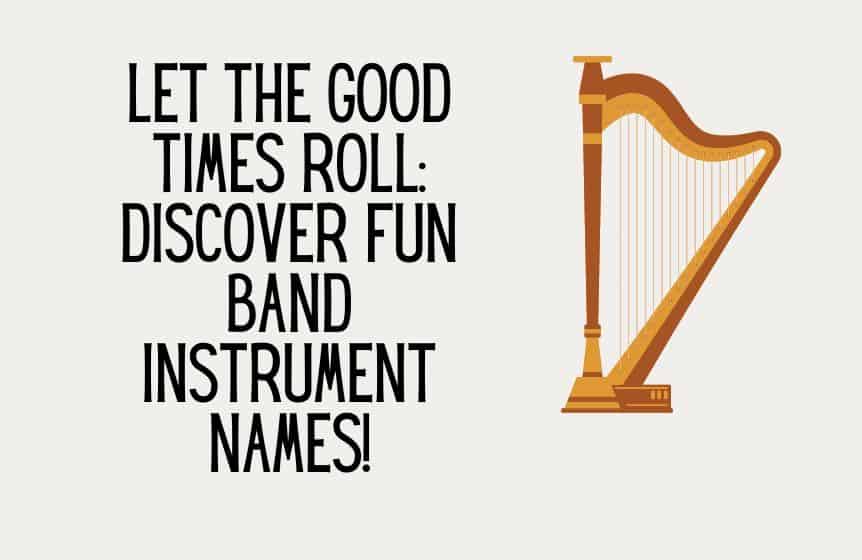 Fun band instrument names
There are many different types of bands. These include concert bands, jazz bands, marching bands, symphonic bands, and so on. Band players typically start with middle school bands or high school bands. As many of these high school students come to learn in their band programs, there is a large list of musical instruments, and some of them have fun names.
Banjo
Gong
Comet
Ukulele
Cymbal
Pipe Organ
Gramophone
Tambourine
Euphonium
Celestra
Recorder
Marimba
Tuba
Piccolo
Ektara
Veena
Mridangam
Shehnai
Harmonica
Spinet
Dholak
Gu-Zheng
Euphonium
Jhallari
Khim
Wheelharp
Bak
Cabasa
Claves
Flexatone
Dobro
Bouzouki
Baryton
Barbat
Balalaika
Arbajo
Adungu
Zurna
Xaphoon
Txistu
Tumpong
Taragato
Sralai
Shofar
Reed Contrabass
Venova
Qeej
Palendag
Octavin
Paixiao
Lavta
Leiquin
Lirone
Moraharpa
Pipa
Rabeca
Shekere
Teponaztli
Vibraslap
Wooden fish
Zill
Sanding Blocks
Alfaia
Balsie
Bedug
Related: Funny coffee names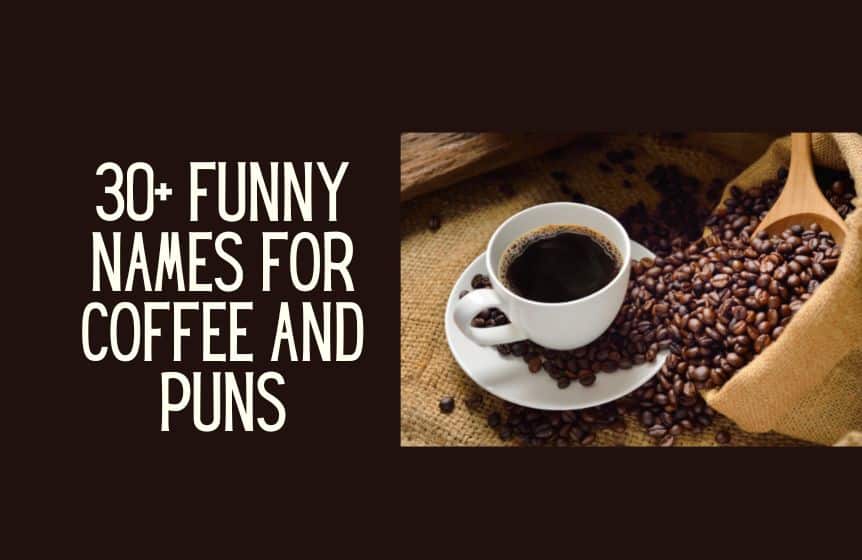 String instrument names
String instruments are very numerous and very popular. The violin family alone forms the backbone of the modern symphony orchestra. Beyond the well-known stringed instruments, though, many other instruments within this group are also worthy of attention.  
Violin
Double bass
Banjo
Mandolin
Ukulele
Harp
Acoustic Guitar
Electric Guitar
Electric bass
Fiddle
Daxophone
Fiola
Octobass
Violetta
Lyre
Concheras
Zither
Fiddlesticks
Cimbalom
Bass Guitar
Tenor Viola 
Classical Guitar
Sitar
Shamisen
Molo
Cittern
Sape
Bandura
Santoor
Aeolian Harp
Akkordolia
Appalachian Dulcimer
Appregione
Autoharp
Archlute
Bandola
Bandurria
Angelique
Baglama
Bordunua
Cavaquinho
Chitarra battente
Crwth
Doshpuluur
Haegeum
Harpsichord
Huluhu
Kadlong
Kokle 
Bajo Sexto
Banhu
Berimbau
Bipa
Biwa
Ronroco
Cumbus
Diddley Bow
Dreadnought
Five-string double bass
Gayageum
Flamenco Guitar
Hardanger Fiddle
Icelandic Fiddle
Jarana Huasteca
Percussion instrument names
As the name suggests, percussion instruments by being shaken, struck or scrapped. They are essential instruments that produce a wide variety of different sounds. They are used everywhere, from elementary schools to classical music sets. Such instruments dominate many music genres.
Piano
Timpani
Xylophone
Cymbals
Triangle
Snare Drum
Bass Drum
Tambourine
Maracas
Gong
Chimes
Castanets
Celesta
Tenor drums
Ghatam
Hang
Mbira
Marimba
Spoon
Tambourine
Vibraphone
Washboard
Zill
Ekwe
Bara
Boobam
Dabakan
Damaru
Drum Kit
Kebero
Agogo
Carillon
Cowbel
Octa-Vibraphone
Glockenspiel
Gandigan
Handpan
Kayamb
Khartal
Pate
Qairaq
Steel pan
Trash Tube
Arobapa
Atabaque
Baboula
Barrel Dum
Barilles
Bodhran
Culoepuya
Damaru
Daf
Davul
Den-den daiko
Dhimay
Dundun
Limbra Drum
Idakka
Lambeg Drum
Naqareh
Padayani thappu
Pandeiro
Talking Drum
Tamborita Calentana
Tsuzumi
Musical instrument names
Here's a list of the most popular instruments and least popular instruments that produce a wide variety of musical sounds. Not even band directors are familiar with all the different musical instruments listed here. This variety of instruments contains examples that were in use long before the 18th Century. Some are played during popular activities like football games. Others are much rarer.
Bass Oboe
French horn
Tenor Saxophone
Alto Saxophone
Bass Clarinet
Soprano Saxophone
Mouth Organ
Bass Trombone
Air Horn
English Horn
Claviola
Bassoon
Unpitched Repique
Crystallophone
Hydraulaphone
Pyrophone
Plasmaphone
Quintephone
Sukinkutsu
Wobble board
Xylophone
Aztec Death Whistle
Free Bass Accordion
Atenteben
Bandaneon
Bagpipe
Bansuri
Boomwhacker
Beatbox
Bawu
Chalumeau
Clarinet
Natural Trumpet
Quinticlave
Sac de Gemecs
Serpent
Sopila
Superbone
Tin Whistle
Trompeta China
Cool band instrument names
Every musical instrument is unique. Yet, members of an entire band will argue that not all of them are cool. The instruments in the guitar family are commonly perceived as being cool. As are some string instruments. Jazz music instruments too. Well, regardless of the nature of musical notes they produce, here are some band instruments with cool names.
Morin Khuur
Tubular Bells
Conical Bore
Omnichord
Skoog
Otamatone
Keytar
Laser Harp
Mellotron
Theremins
Walaycho
Tiple
Swarmandal
Sarod
Sallemeh
Rabeca
Pipa
Qanun
Mandora
Lute Guitar
Kobza
Kokyu
Igil
Hurdy-gurdy
Gusli
Erxian
Dulcimer
Esraj
Fegereng
Gaohu
Cimbasso
Castrato
Bullroarer
Basset Horn
Cromorne
Corrugaphone
Dvojnice
Firebird
Flugelhorn
Gaita Gastorena
Kagurabue
Launeddas
Mezzo-Soprano
Nose Flute
Ocarina