Many TV programs and movies put a maid character as a significant role that builds the entire story. Regardless of the genre—comedy, romance, or mystery—the existence of the maid's characters is often interesting to watch. Many of the maids names are also unique.
Here are famous maids names from TV and movies that catch viewers' attention.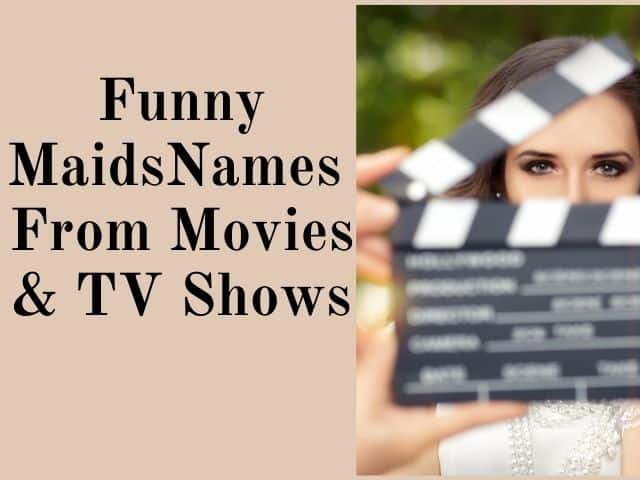 Famous Maids Names from TV
There are many famous maids' names from TV and movies that the audience idolizes.
Many maids from TV series cannot easily be forgotten. Below are some famous maids names for TV shows:
1. Dorota "Gossip Girl"
How Blair Waldorf's life will be without Dorota Kishlovsky, who always becomes an ear to Blair's every problem?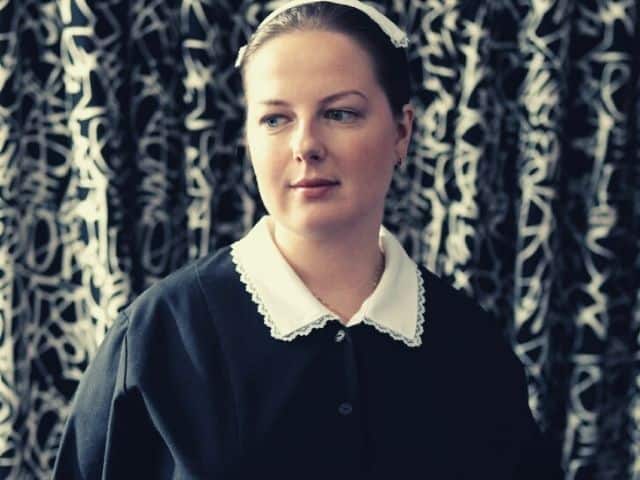 The significance of Dorota's existence becomes the main reason she appears in many of Gossip Girl's episodes.
The viewers seem to love this Polish maid because she has a unique accent, elaborate facial expressions, and of course, an iconic headband and uniform.
Moreover, she also has a lovable personality and integrity that makes her presence in every scene matter.
2. Marisol, Rosie, Carmen, and Zoila "Devious Maids"
The four Latino maids are maybe the most famous maids from TV shows.
The comedy-drama show that has a touch of mystery in it has hypnotized thousands of viewers.
The series, which was aired from 2013 to 2016, was exciting because it gives attention to the four maids as the main cast.
Seeing the luxurious lives of jet-set families in California from the eyes of four Latina maids was not an ordinary plot of a story.
3. Daphne "Frasier"
Daphne is a maid who also acts as a physical therapist for a man named Martin.
The caregiver-patient relationship is so hilarious.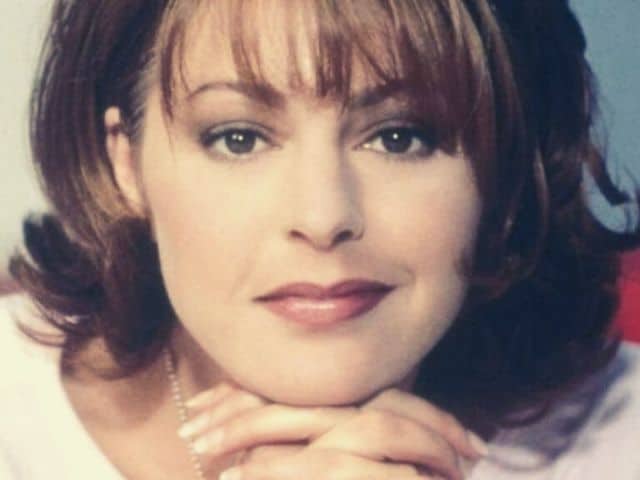 After a long and intriguing plot, she later marries her boss's brother, which becomes an issue in the show's later episodes.
4. Rosario "Will & Grace"
Initially, Rosario was scheduled to appear only once in the series. However, the audience loved her presence and demanded more of her character.
With a total of 11 seasons of Will & Grace, Rosario was present in seasons 1 to 8.
In the later seasons, she was often mentioned but never appeared on screen because the star refused to play the character again as she had retired from acting.
Rosario proves that a minor maid character can be loved by viewers and help the series develop its stories.
5. Magda "Sex and the City"
Magda regularly appeared from season 3 to 6 in Sex and the City as Miranda's helper, who took care of her daughter with Steve.
Although she only appeared for roughly 13 episodes, her presence was crucial.
Magda was consistent on Miranda's side when her roller-coaster relationship with Steve came to an end after getting a baby.
Famous Cleaners in Movies
Below are famous cleaners in movies that are also the main character of the film:
6. Mrs. Doubtfire "Mrs. Doubtfire"
Who, in the '90s, did not watch Mrs. Doubtfire that was played amazingly by Robin Williams?
This movie is not only funny but also moving as it depicted the love of a father to his three children.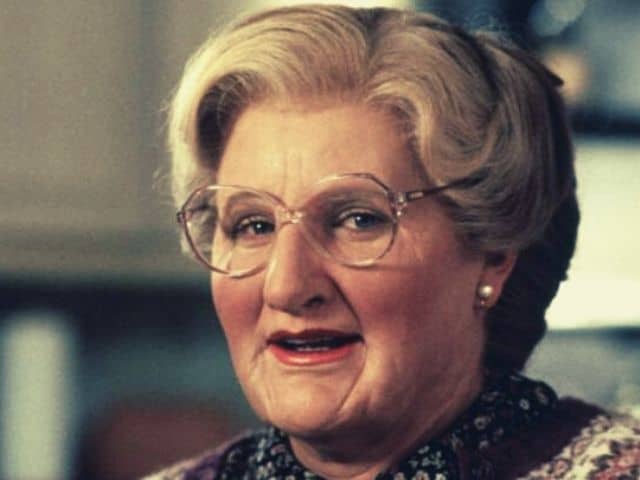 The movie was about a divorced man who tried to find ways to rebuild his relationship with his three children. He then disguised as a female housekeeper named Mrs. Doubtfire in his ex-wife's house.
Through so many conflicts, he finally could understand his children and ex-wife better. In the end, he finally got shared custody with his ex-wife to care for the children.
Mrs. Doubtfire can be one of the most famous maids names from TV and movies because her character was seen by viewers of all ages worldwide.
In addition, to become Mrs. Doubtfire, Robin Williams had to apply an outstanding and elaborating makeup technique that has never been seen in other TV shows or movies.
7. Sofia "The Color Purple"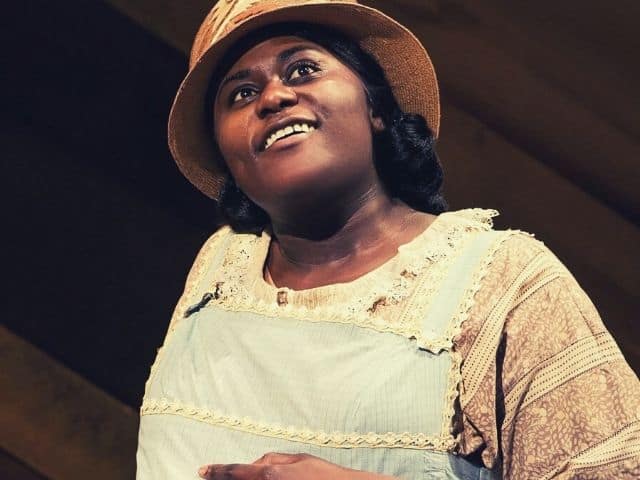 This character is memorable not only because Oprah Winfrey starred as Sofia but also because the story is written so beautifully that it can deliver the message really well to the audience.
In the story, Sofia was a prisoner who was obligated by the court to serve the wife of a man who sent her into jail in the first place.
She faces many hardships as a consequence of her refusal to submit to white people.
Through this movie, Sofia portrayed the life that a black woman had to endure as a result of racism in the 20th century.
Her character becomes popular as a reminder of how racism has hurt society.
Thus, Sofia deserves to be on the list of one of the most famous maids names in movie history.
8. Marisa "Maid in Manhattan"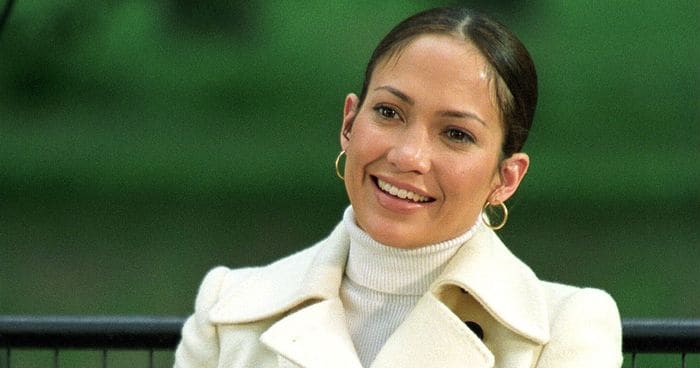 Starring Jennifer Lopez as Marisa Ventura, Maid in Manhattan tells a story of how a maid in a hotel can win the heart of a well-known politician.
There are a lot of intrigues going on throughout the movie on how Marisa and her politician boyfriend fell in love and tried to stand for their feeling.
TV Shows with Nannies
When talking about famous maids names from TV and movies, we cannot ignore famous nanny names from the list.
Below are some famous nannies from TV shows :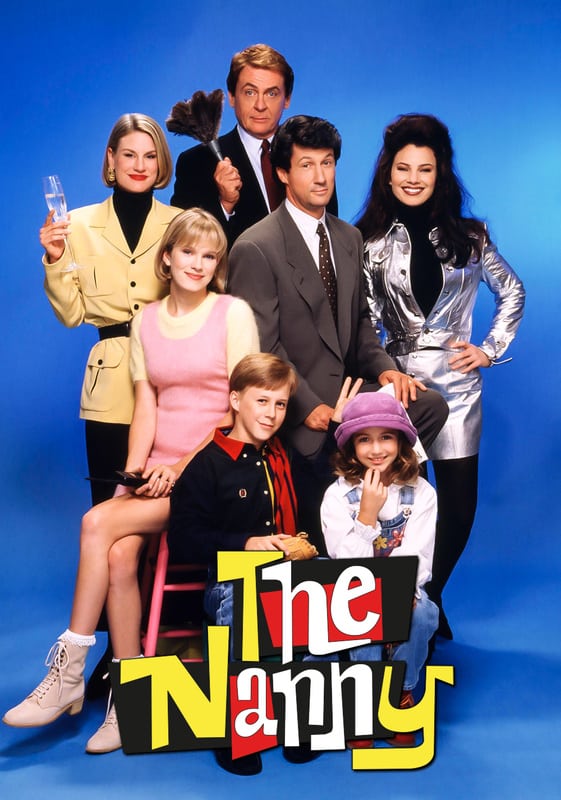 Everyone growing up in the 90s must be familiar with this sitcom, The Nanny, starring Francine Drescher.
Drescher played a nanny named Fran Fine, responsible for caring for three children living in Queens, NY.
Fran Fine is known for her nasal voice and eccentric ways of nurturing the children.
She is also intelligent in solving all problems she had and always added a sense of humor to every action and decision she made.
10. Supernanny (2005-2020)
If you are looking for TV shows with nannies, you cannot eliminate Supernanny from the list.
The show was originally a British TV program before it was adapted into an American reality show and became a success.
The main plot is a professional nanny, Jo Frost, who traveled across America to help families with parenting difficulties.
The TV show was aired for 15 years and has helped millions of viewers to apply the best parenting methods for problematic children.
Experts even gave testimonials that what Jo Frost did throughout the series showed the right ethic and standard of parenting.
11. Melissa and Joey (2010-2015)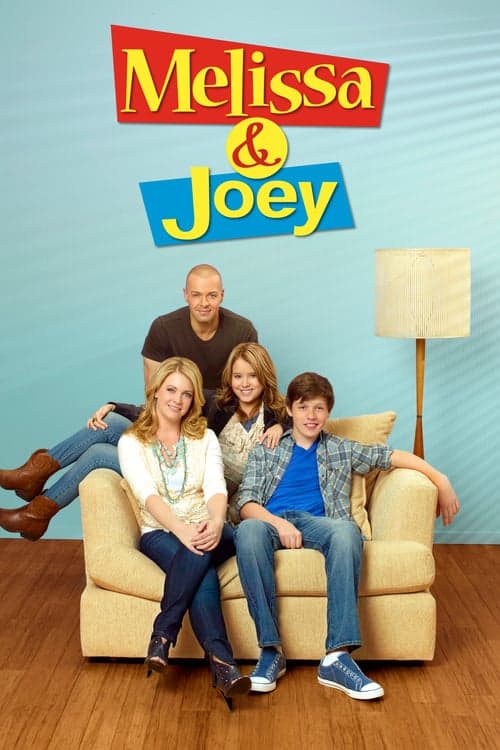 While a nanny is usually a female character, that is not the case in this sitcom. Melissa hired Joey as a nanny to take care of her niece and nephew.
This unordinary role made the character Joe often got into trouble with the kids.
As the plot developed, Joe finally dated Mel, and they both got married in the last season.
12. Jessie (2011-2015)
For four years, between 2011 to 2015, Disney's series, Jessie, caught people's attention because of its comedic scenes.
Jessie, the main character, was a young, ambitious woman who accepted the offer to work as a nanny in a billionaire family.
In the series Jessie the nany and the children showed deep love to each other as in some of the episodes. Jessie often stood up for the kids and vice versa.
Cartoon maids names
13. Mammy Two Shoes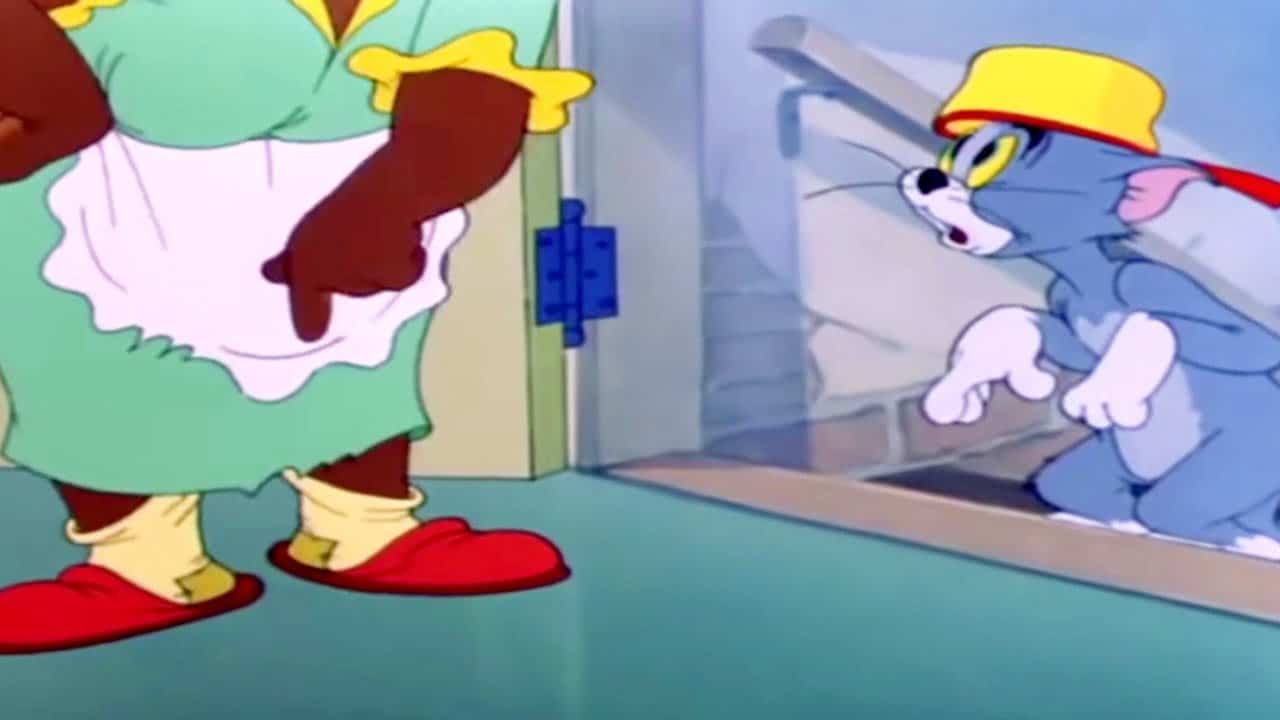 If you watch the classic Tom & Jerry cartoon, you will often see a maid in her blue dress and red shoes.
She is Mammy Two Shoes, the one who always yelled at Tom or hit him with something every time he did something wrong.
14. Consuela "Family Guy"
Family Guy fans think that Consuela, the Latino maid, is a hilarious character. She is a stubborn maid who loves to annoy the family members.

However, that is the reason why viewers love her. She also has a unique voice and accent as she was voiced by a male voiceover, Mike Henry.
Rosie "The Jetsons"
We cannot ignore Rossie from the list of famous maids names from TV shows and movies just because it is a robot maid.
Famous maids names
Below are some other famous maids names from classic TV programs and films:
15. Mammy "Gone with the Wind"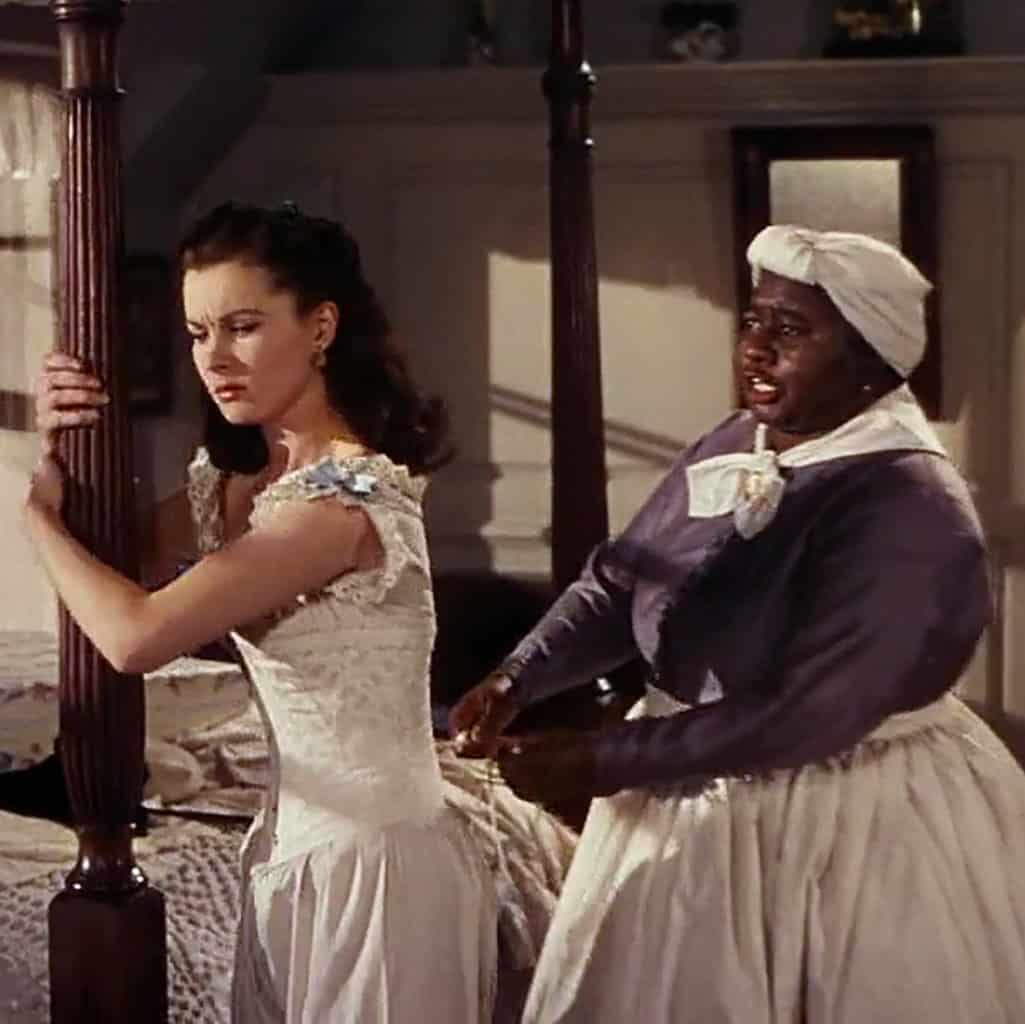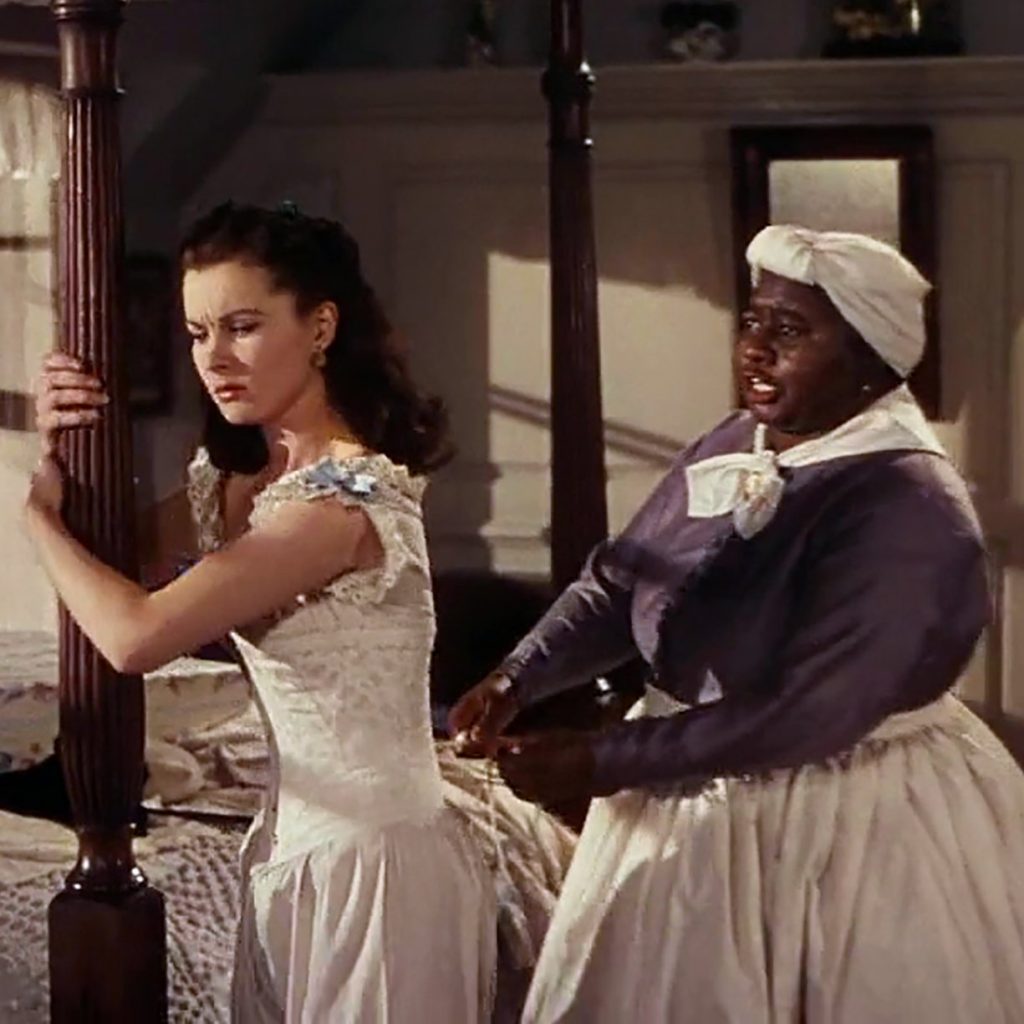 Talking about Gone With the Wind, you must remember the O'Hara family, especially Scarlett O'Hara. Mammy was the one that took care of the family, especially Scarlett.
She was considered a wise, funny, and smart maid who always put the O'Hara's interests as a top priority.
16. Velma "Hush, Hush…Sweet Charlotte"
When most of the famous maids on TV and movies are in the comedy genre, Hush Hush Sweet Charlotte was a thriller genre.
The existence of the maid, Velma, was so crucial in the movie, as she was so loyal to the lady and put some initiatives to protect her.
17. The Brady Bunch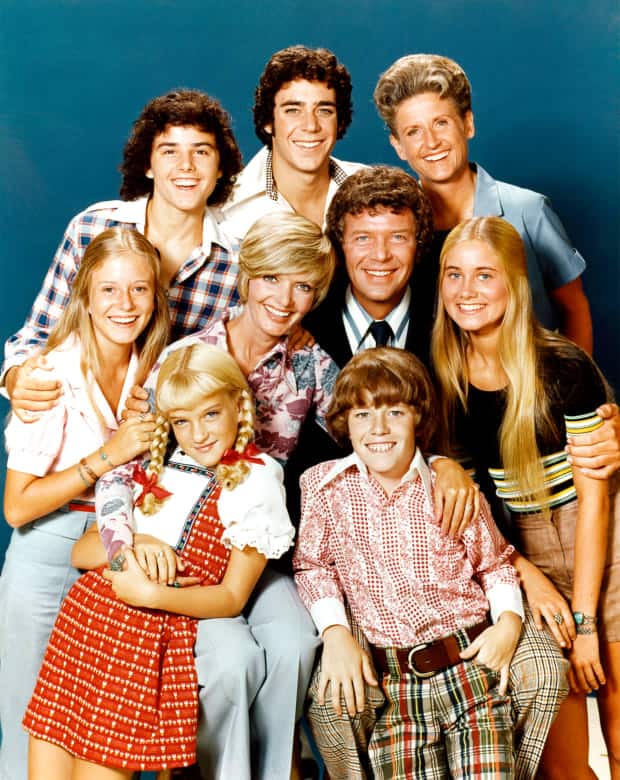 The Brady Bunch is a classic comedy series about a family with six children.
The family has a housekeeper named Alice Nelson, who was described as a funny lady who is always involved in any events that happened in the family.
Considering the popularity of The Brady Bunch in the past, we have to put Alice Nelson as one of the most famous maids names from TV shows and movies.
Funny Maids Names
Below are some unique and funny maids names from well-known TV shows:
18. Lurch "The Adams Family"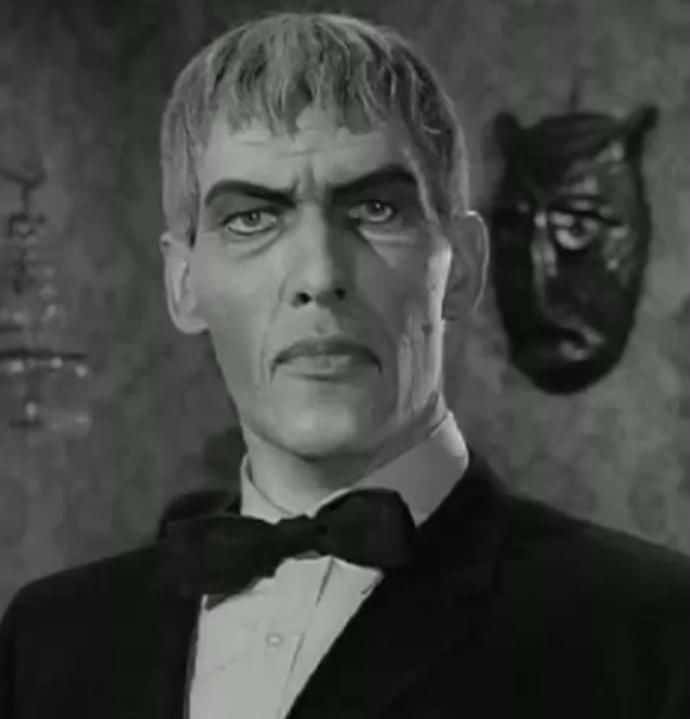 There is no maid named Lurch in any TV shows or movies except The Adams Family. He was the housekeeper with a Frankenstein look.
He seldom talked but loved to groan. He always wore a black and white servant suit.
19. Duckworth "Ducktales"
His name is Duckworth, but he was not a duck. Instead, he is a dog.
He is the loyal chauffeur and butler of Uncle Scrooge McDuck.
20. Hop Sing "Bonanza"
Hop Sing seems to be two verbs together. However, he is the name of the cook in Bonanza, a popular classic Western Series.
Ideas for maid's names
Anna – means "grace"
Martha – means "lady" or "mistress of the house"
Lucy – means "light"
Alice – means "noble"
Florence – means "flourishing" or "prosperous"
Ethel – means "noble"
Eliza – means "God is my oath"
Bessie – means "God is my oath"
Rose – symbolizes love and passion
Daisy – symbolizes innocence and purity
Hazel – named after the tree; symbolizes wisdom and learning
Ivy – symbolizes fidelity
Violet – symbolizes modesty
Grace – means "favor" or "thanks"
Clara – means "clear, bright, famous"
Beatrice – means "she who brings happiness"
Olive – symbolizes peace
Pearl – symbolizes wisdom and wealth
Ruby – symbolizes passion and courage
Agnes – means "pure" or "holy"
Cecilia – means "blind to one's own beauty"
Edith – means "prosperous in war"
Felicity – means "happiness"
Greta – means "pearl"
Hilda – means "battle woman"
Iris – named after the rainbow goddess, symbolizes hope
Josephine – means "God will add"
Katherine – means "pure"
Lillian – means "lily," a symbol of purity
Mabel – means "lovable"
Nancy – means "grace"
Ophelia – means "help"
Prudence – means "good judgment"
Queenie – means "queen"
Rosalind – means "beautiful rose"
Stella – means "star"
Theresa – means "to harvest"
Ursula – means "little bear"
Victoria – means "victory"
Winifred – means "blessed peacemaking"
Xenia – means "hospitality"
Yvette – means "yew," symbolizing resilience
Zelda – means "battle maiden"
Abigail – means "my father's joy"
Bridget – means "strength or exalted one"
Charlotte – means "free woman"
Dora – means "gift"
Eugenie – means "well-born, noble"
Francine – means "from France or free one"
Gertrude – means "strength of a spear"
famous maids from literature and mythology:
Cinderella – From the folk tale 'Cinderella', she is the maid to her wicked stepmother and stepsisters until her fairy godmother helps her attend the prince's ball.
Molly – She is the maid in the novel 'Ulysses' by James Joyce.
Dorothy Gale – While not strictly a maid, in 'The Wizard of Oz' by L. Frank Baum, Dorothy Gale does many chores on her aunt and uncle's farm.
Nelly Dean – In 'Wuthering Heights' by Emily Bronte, Nelly Dean is the maid and housekeeper who narrates much of the story.
Pamela Andrews – The main character in Samuel Richardson's novel 'Pamela, or Virtue Rewarded' is a maid whose virtue is tested.
Despoina – In Greek mythology, Despoina is the daughter of Demeter and Poseidon and is often associated with the role of a maid.
Mary Poppins – The magical nanny from P.L. Travers' series, while not a traditional maid, carries many of the same duties.
Bertha – The maid of Madame Aubain in Gustave Flaubert's 'A Simple Heart'.
O-lan – In 'The Good Earth' by Pearl S. Buck, O-lan starts as a kitchen maid but eventually becomes the wife of the main character, Wang Lung.
Calpurnia – The housekeeper and cook for the Finch family in Harper Lee's 'To Kill a Mockingbird'.
Mrs. Hudson – She is Sherlock Holmes' landlady in Arthur Conan Doyle's series, often taking on the role of a maid.
Aibileen Clark – One of the main characters in 'The Help' by Kathryn Stockett, Aibileen is a maid in Jackson, Mississippi, during the 1960s.
Figaro – The famous character from Pierre Beaumarchais's plays is known as a valet, which can be considered a male equivalent of a maid.
Clara – In 'Heidi' by Johanna Spyri, Clara has a maid named Tinette.
Anna Bates – From 'Downton Abbey' by Julian Fellowes, Anna Bates begins as a maid before becoming the housekeeper.
Maid Marian – Known from the legend of Robin Hood, Maid Marian isn't a maid by profession, but the term "maid" in her name refers to her being an unmarried woman.
Classic name ideas for maid characters
Abigail – Hebrew origin, means "my father's joy". This name is also historically associated with servants due to a character in the Bible who is described as a maid.
Alice – Of Old German origin, meaning "noble". It is a classic name used in many novels and movies.
Beatrice – This name is of Latin origin and means "she who brings happiness", a fitting name for a kind-hearted maid character.
Cecily – Originating from Latin, it means "blind". Cecily was often used in medieval times and could be suitable for a historical setting.
Daisy – English origin, named after the flower. The name is often associated with innocence and purity.
Eleanor – Of Old French origin, meaning "light". It is a classic and elegant name.
Felicity – From Latin, meaning "good fortune" or "happy". It could symbolize a hopeful character.
Grace – Of Latin origin, meaning "grace of God". This name has a sense of humility and elegance, fitting for a dedicated maid character.
Hazel – English origin, named after the hazel tree. The name is often associated with wisdom and learning.
Isabella – Of Hebrew origin, meaning "pledged to God". It's a classic name with a rich history.
Jane – Of English origin, meaning "God is gracious". Jane is a simple and timeless name, used frequently in classic literature.
Katherine – Of Greek origin, meaning "pure". This name has been borne by many notable historical figures and fictional characters.
Lucy – Latin origin, meaning "light". A character with this name could bring light and positivity to the household.
Margaret – Of Greek origin, meaning "pearl". It's a name commonly found in classic novels.
Nora – Of Irish origin, meaning "light". It is a name with a timeless charm.
Olive – English origin, symbolizing peace and dignity.
Penelope – Of Greek origin, meaning "weaver". It was the name of the faithful wife of Odysseus in Homer's 'Odyssey'.
Rose – Latin origin, named after the flower. It signifies love and beauty.
Sarah – Of Hebrew origin, meaning "princess". Sarah is a classic and timeless name.
Victoria – Of Latin origin, meaning "victory". A character with this name might have a story of overcoming hardship.
Conclusion
Those are the most famous maids names from TV shows and movies between 1990s to 2000s.
Some of the maids are the main characters in the movie or the TV show.
From the list, we can see that maids in TV and movies are extremely popular and enjoyable characters to watch.
Who is your favorite maid character?
Before you go don't forget to check out Mindless TV shows to watch on Netflix.