Social emotional learning is the method in which children learn and understand how to manage their emotions, show kindness to others, deal with weaknesses, and face challenges with confidence.
It is a set of critical skills that will enable children to make good decisions in the future, manage relationships in their life, and navigate social relationships.
Social emotional learning is a long learning process that does not happen over time. It requires practice and can be embedded into a child's daily routine.
In this blog post, we will go through the importance of social-emotional learning, and activities to introduce social emotional learning at home and in the classroom.
What is social emotional learning?
It is the process by which children learn the skill to manage their emotions.
There are 5 aspects of social emotional learning :
Self Awareness: Knowing your own thoughts and emotions
Self Management: Having the ability to regulate or control emotions
Decision Making: Having the ability to make choices, analyzing situations and thinking critically
Relationship skills: Being able to forge a meaningful relationship with others
Social awareness: Having the ability to empathize with others
Why is social emotional learning is important?
Social emotional learning is about developing a child's emotional intelligence.
This enables children to be aware of their emotions and behavior. It gives them the ability to be self-aware and be able to manage their reactions during certain situations.
Social emotional learning equips children with the skill to develop positive relationships with others and share experiences with people that matter in their life.
It is skills that are critical to achieving self-satisfaction.
Read More : Emotional vocabulary regularly used by kids.
What are some social emotional learning activities & strategies?
Part of building strong mental health is to have a sense of purpose. The best way to give this to a child is to make them feel part of something more important than themselves.
Encourage them to be part of a volunteering group of local community work where they can share their skills and talent.
You can get them to brainstorm different ideas on how they can contribute. Here are some examples:
Delivering food to the needy
Volunteering in shelter homes
Cleaning the local neighborhood
Cooking a meal for a homeless person
Kindness can take your child a long way in life. It helps them develop a sense of empathy.
It is also nice to remind them of the kindness they have done.
For example, you can use the growth mindset kit printables below and get them to write down all the kind things they have done recently.
Writing it down will also motivate them to want to do more as they would like to see the pages in their book filled up with all the kind things they shared with others.

2. Express feelings
An important part of social emotional learning is to being able to seek help when needed.
Sometimes children may not know how to express what they are feeling. They can go into a silent mode
Help them stay calm and think through things. Also, allow them to channel their emotions to you. Let them know that you will always be available to listen to them.
Do not criticise your child over what they are feeling. Whether it's positive or negative let them express it healthily to you.
If you ever find them feeling sad or upset then have a list of things you can do to help them feel better. Below are a few examples you can print and use as a reminder from the growth mindset kit.
Journaling is another way to get kids to express their feelings. Use the journal kit made for kids which will help them doodle their feelings using prompts.
If your child is going through some anxiety then get them to write down what is worrying them. You can use the practice sheet below.
Related: Children anxiety guide.
Check out the anxiety kit below to help children talk about their feelings

3. Finding a purpose
Social emotional learning involves critical thinking and getting children to learn about priorities in life.
According to research usually, by the age of 7 kids understand the concept of goal setting since they start to think critically at that age.
The ability for kids to reach for the stars and do their best does not come out of the blue. It is a concept that is taught to them from a young age.
Kids who have goals- whether it's academic, sporting, personal ones, or other activities- tend to do better and feel happier than those with no plans.
Goal setting activities will help your kids develop the ability to deal with setbacks which they may face during different certain stages of their life.
Goal setting also help children find their purpose which is important in building self-confidence.
It is important for a child to feel like they are special and what they do matters to others.
You can use the activity sheet below to help children get started with goal setting.

Children should be thought the skill of dealing with setbacks or failures. It is an important social emotional learning skill that they can learn from each setback and use it to improve themselves.
There is nothing as motivating as stories of "from grass to grace," particularly from famous people.
Our history is full of such examples. Discovering who these people are and how they overcame challenges to succeed can be inspiring stories for young kids.
When your child identifies with someone they respect, they will be more willing to work hard to overcome their own challenges.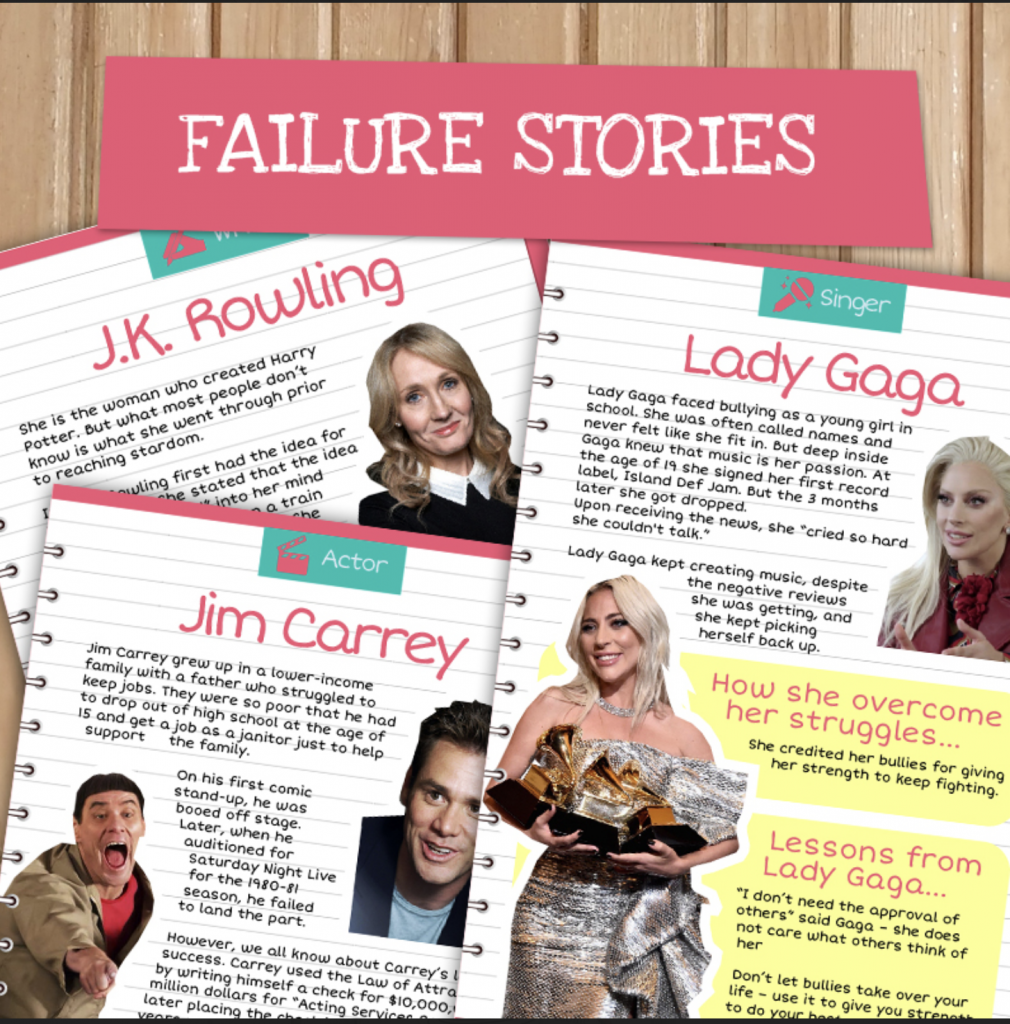 5. Daily check-in of feelings
Sometimes children can find it hard to find the right words to express their feelings. Having a daily journal is a great way to understand what they are thinking.
You can use a chart lie below to encourage children to express how they are feeling.
Download the Daily Feelings chart below
6. Meditate
In this crazy high-tech world, children can get over-stimulated.
Never-ending classes, schedules, and activities keep them on their toes. On top of that devices and gadgets are handed to them to keep them occupied.
They seem to have less time to feel bored or do nothing. When they are in school they are then expected to focus and perform well.
With all that information loaded on our kids, we need to give them the tool to be able to stay calm and cope with everything.
Social emotional learning involves being able to be focused, stay calm, and be present in the moment.
Read More : Introducing meditation to children
7. Positive Affirmations
Appreciate your child and use positive affirmations with them on a daily basis.
Let them know that you appreciate the effort they are making in trying to deal with their anxiety.
Take some time during the day to look into your child and let them know that they are loved. For instance, before bedtime, you can say "I love you and you are amazing".
You should also recognise your child's unique strength and whenever possible point that out to your child. For instance, if they are good in drawing you can tell them "You draw like Picasso, am sure you can be a great artist if you keep practicing."
Related : 101 positive affirmations to say to your child
8. Art Therapy & Mindfulness
A healthy life for a child includes being able to be himself alone and enjoy that moment. This teaches your child balance in life.
For some children, they can struggle from being alone. However, this skill is needed because when they grow up they may face challenges which they need to overcome by themselves.
Set aside a certain hours of the week for your child to be in a low-stress situation to balance out over-stimulating screen environment.
This can be done through activities like meditating, yoga, or journaling. These type of activities gives your child the chance to 'reset' their mind and articulate their feelings.
We practice art therapy through mindful coloring as a method to decompress. Mindful coloring is known to reduce stress, anxiety and can even help increase focus.
You can check the Personalised mindful coloring pages designed especially for children below.

9. Encourage reflection through journaling
Journaling is one of the most important social emotional learning tips to help children express their thoughts through writing or doodling.
Especially for those that struggle to express feelings using words.
However, journaling for adults is very different than for kids. We use prompts and queues to get the kids to talk about their emotions.
The Awesome Adventure Journal has daily journaling pages which ask children five important questions :
Inspirational Quote/Word of the day
Top 3 things they loved about their day
The kindness they have shown to others or something that made them smile ( each day different questions)
Circle their feelings on an emoji
Growth mindset questions
These simple four questions allow us to have an open and healthy conversation with our child and get him to let us know about his feelings during the day.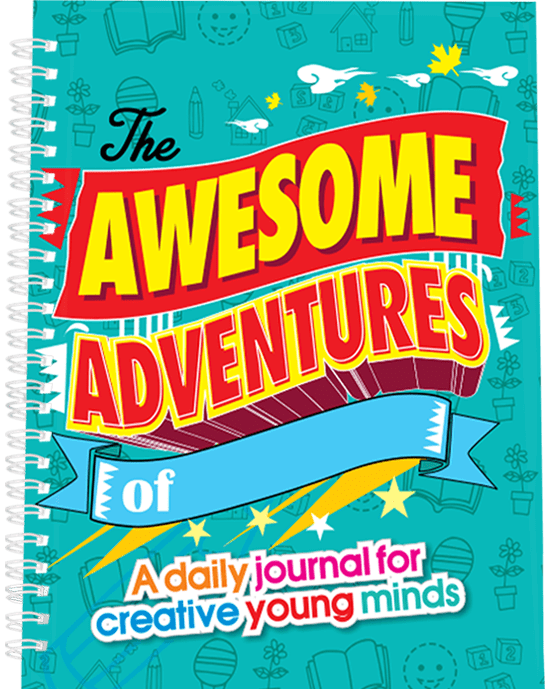 10. Encourage self-love
Children need to feel valued and loved. It is important for them to know that their opinion matters and that people care about them.
Encouraging self-love and care reassures them and helps in building confidence.
It will help children deal with emotional problems in the future.
Use the self-love activity sheet below.

Before you go, don't forget to check out the PERSONALISED growth-mindset kit you can use at home or in the classroom.