League of Legends (LOL) is a popular online battle arena video game developed by Riot Games. LOL first launched this game in 2009 with trademarks of Riot games. There are currently thousands of people playing this game. It can be tricky if you are just signing up for the game and trying to find an appropriate username. We will go through the League of Legends name checker below and some name ideas you can use.
What is LOL?
Since its launch, has been free to play. Players do not have to buy any subscription or pay for registration for a Riot account to play this game, and players can also log in using their Garena account.
LOL monetizes their game via in-game purchases, and players can purchase custom avatars and other gears. And that is how the developers make money.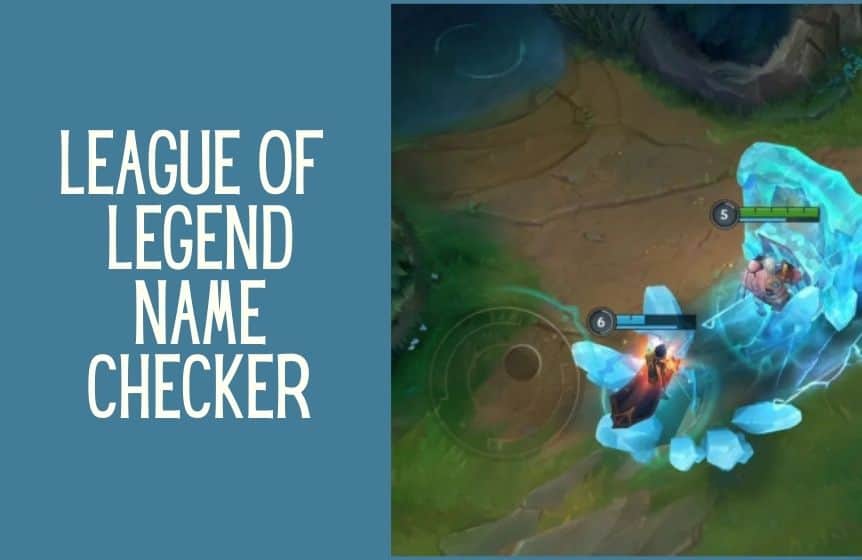 Players need to pick a League of Legends Player Name before they can start playing this game.
Unlike other games, players can change their League of Legends name whenever they want.
What Is League of Legends Name Checker?
No two players can have the same name on League of Legends, and this is why you need a League of Legends name checker.
Instead of randomly guessing which names are available, a LOL name checker will give you a shorter list of the available names.
League of Legends name checker includes all the names of every player on the platform. You can see which names are available and which names are already taken.
If you already have a name in mind, type it in the LOL name checker. If the name is currently unavailable, LOL will show you a list of similar names.
How To Use League of Legends Name Checker?
As mentioned above, from a LOL Name Checker, you can check for both available and unavailable names.
When does already-taken LOL names get available? There are many ways, and one common way is when a particular League of Legends name is kept dormant for a long time.
This means, if a player doesn't log into his account for a long time, the name will be made available for anyone to claim it.
To check the availability of a LOL name and the availability of summoner names, follow the below steps-
From Client, open the Store tab.
From the top-right corner of the window, select "Account".
Select the Summoner Name Change option.
Type in the Summoner name that you want to check for availability.
How To Change LOL Names?
Players can change their Summoner name from the Client section on their profile.
Launch League of Legends, and log into your account.
From the top-right corner, select the option labeled "Store".
From the top-right, select the option "Account". It should be right under the Current RP, and Current BE section, near the Summoner Stats section.
Now select the option "Summoner Name Change".
To change your League of Legends Name, you will have to pay 1300 RP, or 13900 BE.
And that's it. Welcome to the next level.
Funny League of Legends Names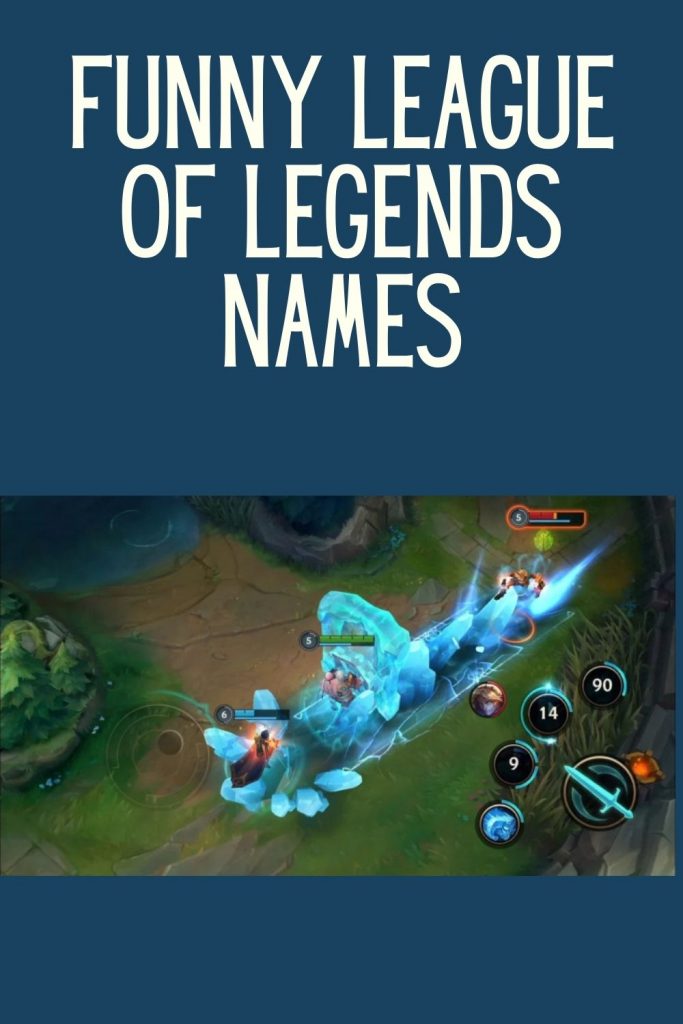 If you ask any video gaming expert, he will tell you LOL is undoubtedly one of the highest played games out there. Millions of players from around the world play this game.
If you want to stand out among your friends, here is a quick list of names funny League of Legends Names that you can pick from.
League Of Legends Names for Sale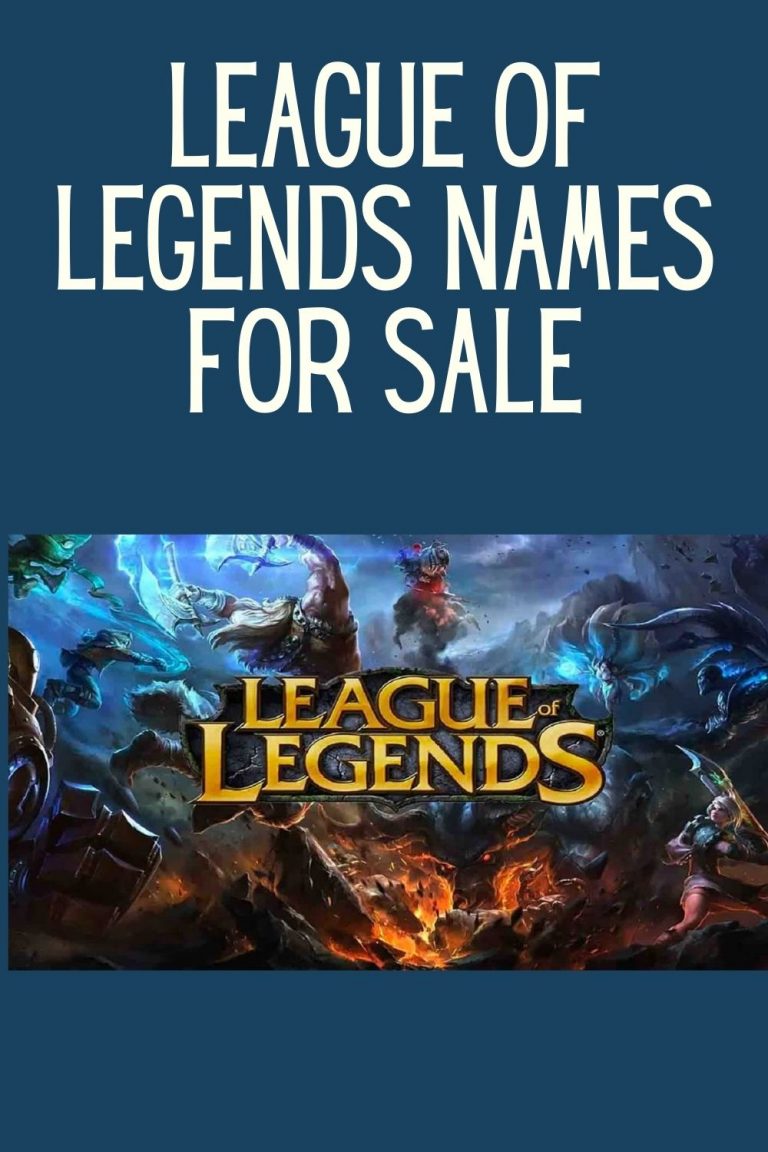 As mentioned above, LOL names is unique. No two users will have the same name, and this is why players tend to collect rare names whenever they can.
Now is it legal? Well, players tend to play LOL in teams, so it is very normal for them to buy League of Legends names for their friends who might not be aware of its availability.
However, as a player, you should know that selling League of Legends accounts is against its ToS (Terms of Services), and privacy policy. If you are a die-hard LOL fan, you should keep an eye out for esports news.
League Of Legends Name Generator
Many online tools help players come up with an available name. Players only need to tell the tool what keyword they want to use for the name and its length.
League Of Legends Name Ideas for Boy
If you are a boy, here are some LOL names for you.
If you want, you can add special characters to the names below to make it unique.
LOL Name Ideas for Girls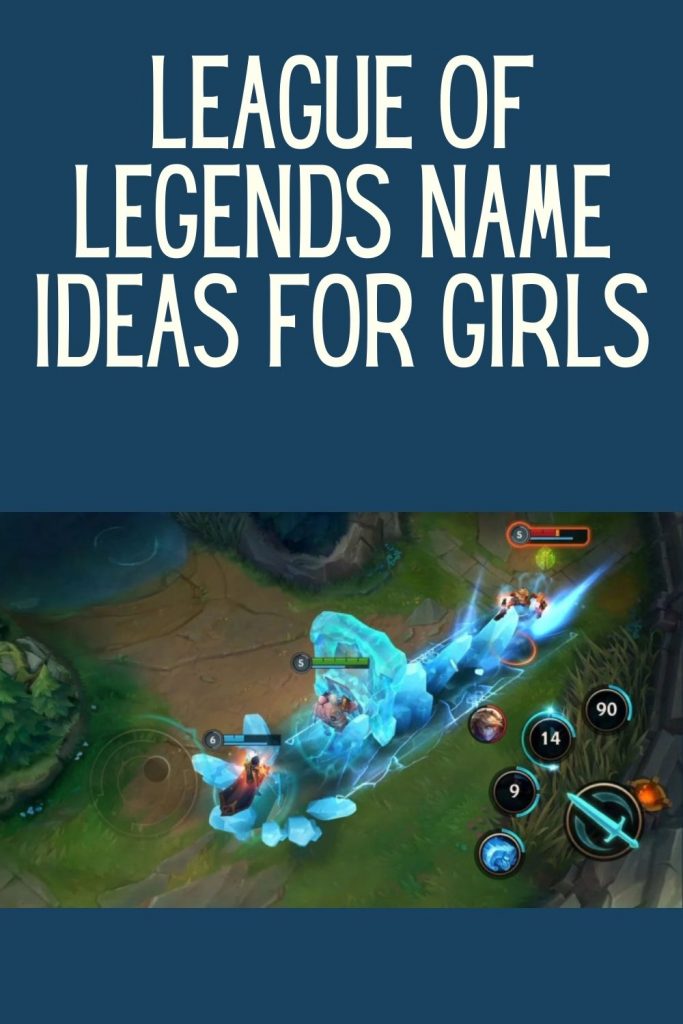 Below are some LOL name ideas for girls. Whether you are a supporting fighter or the main player, you can use any of the names below:
League Of Legends Names Not Taken
As mentioned above, you will have to take help from a League of Legends Summoner Name Checker to find out the availability of specific names. There are many inactive name checkers as well.
Also, you can check it from the game itself. We have demonstrated how to do that in the article above.
If you want to check the availability of a name you just played a game with, you can check Match History.
Conclusion
So, there you go. We have reached the end of this article. We looked at the League of Legends name checker and ideas.
We hope we helped you come up with a new name for your new account on Riot Games inc. League of Legends.
Before you go don't forget to check out 20 best Nancy Drew games of all time