Key Takeaways
Prom is a formal dance event, typically for high school students, often held at the end of the academic year.
Prom quotes capture and immortalizes the memories of a significant life event, adding sentiment and nostalgia to the shared experience.
The article provides a variety of prom-related Instagram captions, including funny quotes, expressions of memorable moments, and captions for different perspectives (girls, guys, best friends).
It emphasizes capturing and sharing the special moments of senior prom, highlighting the significance of memories, laughter, and individual experiences during this memorable event.
Your prom night will be the biggest night of the year. Everyone will come in pretty dresses and be wearing their favourite outfit. It will be the best day of your life when you enjoy good music and take many pictures. You will want to capture and share this lifetime experience with your friends. Don't forget to capture every tiny moment, as your prom experience will be something you will never forget for a very long time.
Now, let's see some perfect prom Instagram captions that you can use for your Instagram post.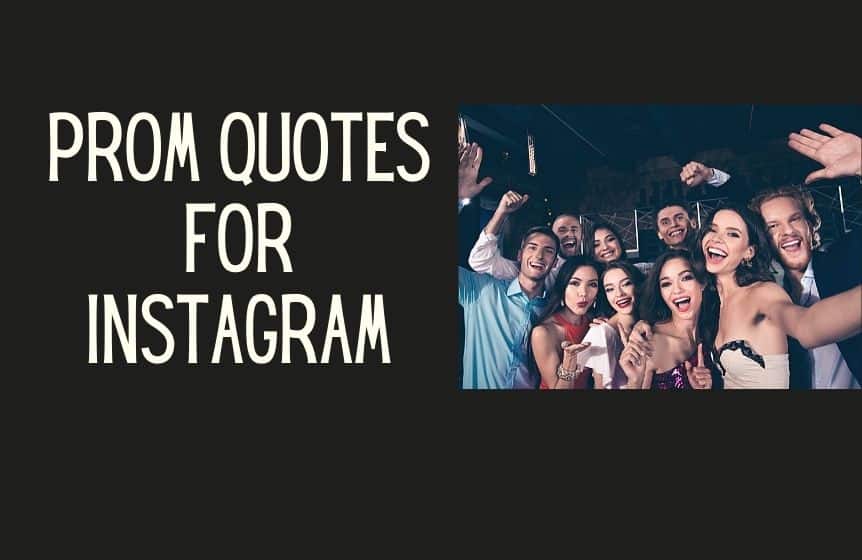 Funny Prom Quotes For Instagram
Below are some funny prom captions that you can use for your Instagram picture.
If there were superpowers, dancing with heels should be added.
Dancing like it's our last time.
Dance first, damn the consequences.
I might not be perfect, but my suit is.
If Cinderella was a person.
Take a deep breath and think prom.
You can't be too glam for dance.
This photo will never justify the time I took to dress up.
Too dressed up to stress up.
Choose between the prom queen and the dancing queen. You can't lose both.
Dancing seems ok with you by my side.
They say the best things in life are free, but the dress wasn't.
Lose yourself in the clouds while you shout and sing out loud.
You can always dance alone if you have no one else to dance with.
Putting my twerk on.
I'd rather be late than fail to shine.
If nights were this great, who would miss the days?
Getting a date to a prom seems more complicated than cutting a diamond.
My best moment is when I'm making memories with you.
Don't let anyone dim your sparkle.
Finally found the perfect moment to dress up.
Related: Senior Quotes for Instagram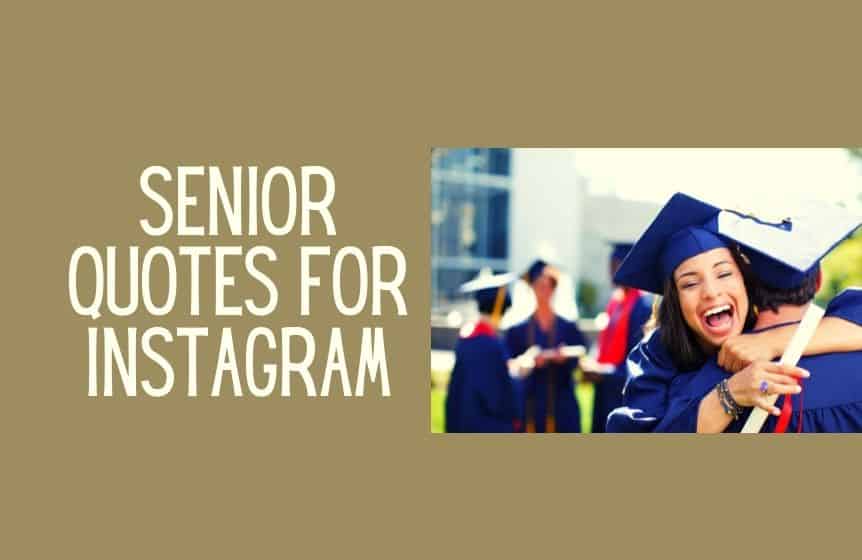 Prom Captions For Instagram
Here are some of the best prom Instagram captions that reflect your good time with your prom date.
Heaven cannot be better than you tonight.
This is not the end. It is just a new beginning for us.
You make my night sparkle with magic.
I'd rather miss anything but not a chance to dance with you tonight.
We only live once, so let's party tonight.
My memories with you are the most amazing thoughts.
Tonight, you could have danced with anyone else, but you chose me.
Even the stars don't shine as bright as you tonight.
If I had a magic wand, I would make tonight last forever.
It is not a stroke of luck that we are here tonight; it was meant to be.
Heaven took the time to create you! Glad I'm here with you tonight.
Tonight, we dance like our life depends on it.
Sweet dreams are made of this.
If I could turn back the time, this night would never end.
Your smile lights up the room and makes my heart skip a beat.
This was the best night; fun, spontaneous, and worth it.
Your best version is when you are happiest.
Live, laugh, dance.
You know it was worth it when it became a sweet memory.
I couldn't have chosen a better crew for this night.
With this dress, even Cinderella wouldn't have stood a chance.
Related: Car Quotes for Instagram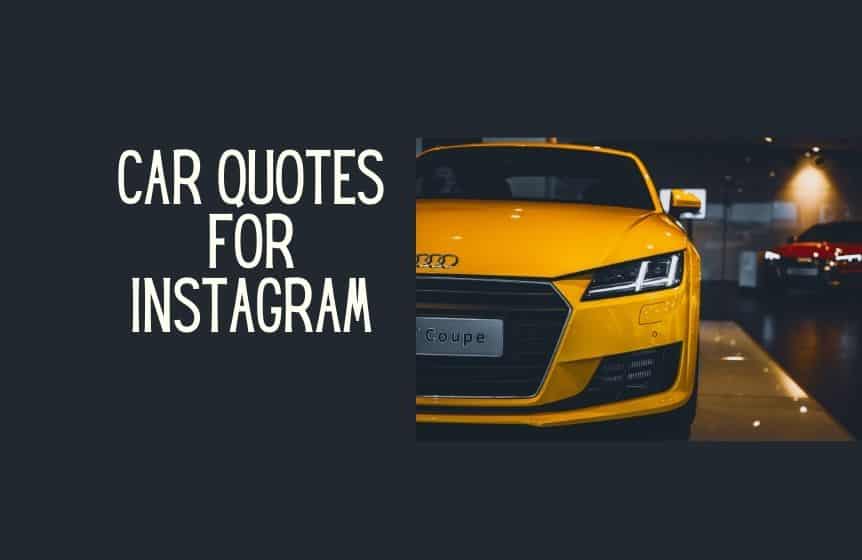 Building something new to celebrate the old.
This was when my squad became my family.
Goodbyes are never easy, but this was awesome.
Dressed like we were born for the glam.
A smile will always be the best makeup for a prom night.
Everyone's on their phones, so dance away because no one's watching.
This was the perfect night: Great music, bright lights, and true friends.
I didn't choose to be popular, so I kept hating.
Dance your best moves, and think later.
Keep calm and think prom.
If you are going to be a mess, it is better to be a hot mess.
Please don't do it for them; be yourself and do you.
Catchy Prom Phrases
Here are some perfect prom captions that you can use to describe the favourite thing about your night.
I never loved that song, but now it's my favourite because of you.
What would prom be without you?
You are the sun that lights up my days and the stars that sparkle my nights.
Always pounce on the chance to dance.
Thanks for the best night ever!
What happens at prom stays at prom.
You will never be the same when you dance with a princess!
The best moment was when we slew together.
The past is a memory; the future is uncertain tonight. It's a party.
Still shining on day one.
I never knew of butterflies before I danced with her.
Related: Quotes for Facebook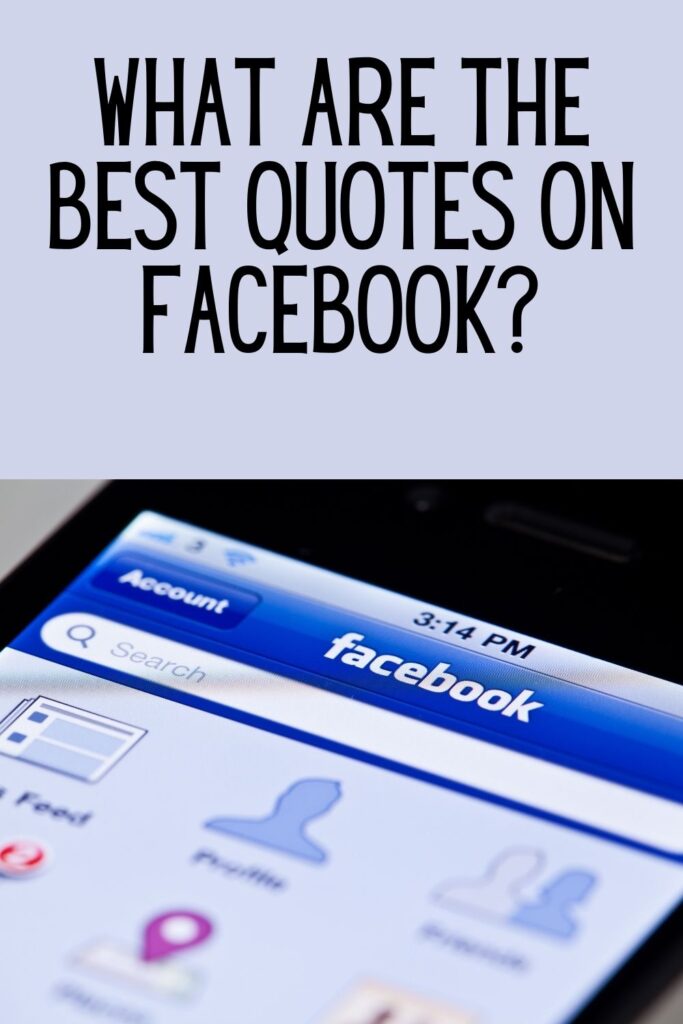 I dressed as my life depended on it.
If you can't dance, then dress up.
Life is not perfect, but your dress is.
Dance like you was born for the stage.
Prom isn't all about having the most beautiful date, but about enjoying yourself.
Prom night made high school life worth it.
Tonight marks the end of a chapter and the beginning of a new one.
Pause, smile! Memories are made of this. I wish it could last forever.
The dancing was excellent; the dressing was straight out of a movie.
Your dress makes you shine brighter than a diamond.
When the whole squad is dressed up, you know it was a party!
I came here hoping for a good night but got the best night of life.
When your crush is a nightmare, dressed like a daydream.
This pic represents the two hours I took to dress up.
They will always see your flaws, so why not dance with your crazy moves?
Dancing is an excellent shortcut to happiness.
I did not choose the glam life; the glam chose me.
Prom Captions For Best Friends
Below are some awesome prom quotes for Instagram to show others the fun you had with your best friends on your senior prom night.
Memories with you that will last forever.
Where would our lives be if it wasn't for the music?
This is the moment we chose our favourite song.
Pictures might be worth a thousand, but memories with you are priceless.
With you is where I'd rather be.
I don't care if you can't dance, but you are fun at parties.
Dressing like superstars and dancing under the stars.
If you can't dance, then dress up. You can't lose at everything.
The best way to dance is to let your body guide you.
Related: Facebook wallpaper quotes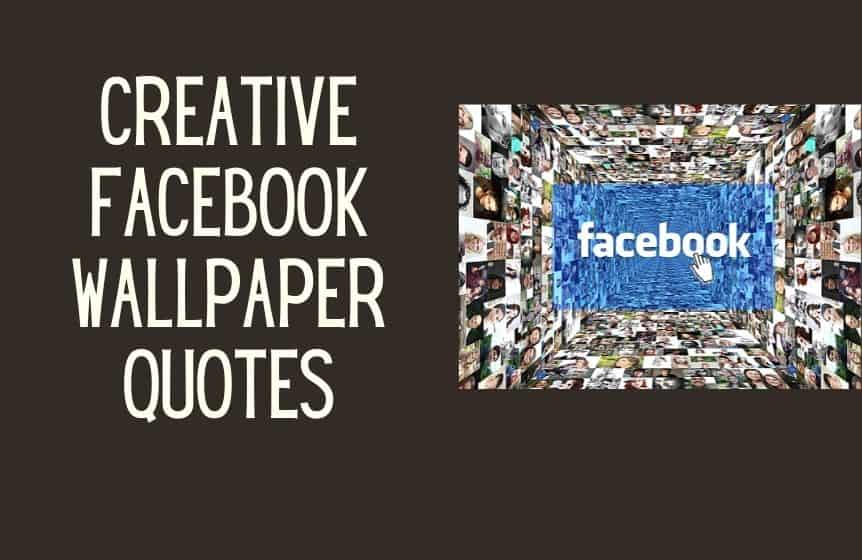 When you choose to dance away the night, you wake up in the best mood.
Happiness never goes out of style. – Lilly Pulitzer.
Never forget to wear the invisible crown.
Too glam for drama.
I PROMise, this is the best photo you will see today.
'Glitter in my eyes, glitter in the sky.' – Dua Lipa
That night when your makeup and life are on point.
Even if it doesn't last forever, we will be left with the memories.
When he makes you feel like royalty, he probably is Prince Charming.
You know it was a great moment when it promised the best memory.
This is what it means to be young, wild, and fun.
Even if the world thought I was crazy, I'd still dance with you.
All dolled up for the picture-perfect moment.
We are never too cute for one more pic.
Prom queen or dance queen, always be my BFF.
All we had to do was dress up and dance.
The best part of prom was knowing I would always share your memories.
Dressed up as if life was perfect.
Dress to impress, dance to express, the party doesn't stress.
Life is a lot more exciting with your best dress on.
Still riding with my day one.
You are the sunshine of my life, and tonight you shine brighter than the stars.
This prom photo reminds me of the magical moments we had together.
Guys Prom Quotes For Instagram
Below are some excellent prom quotes for Instagram that guys can use on their Instagram stories.
Tonight, we dance away our high school problems.
You are never too cool for prom.
She didn't dance with me, but at least I asked nicely.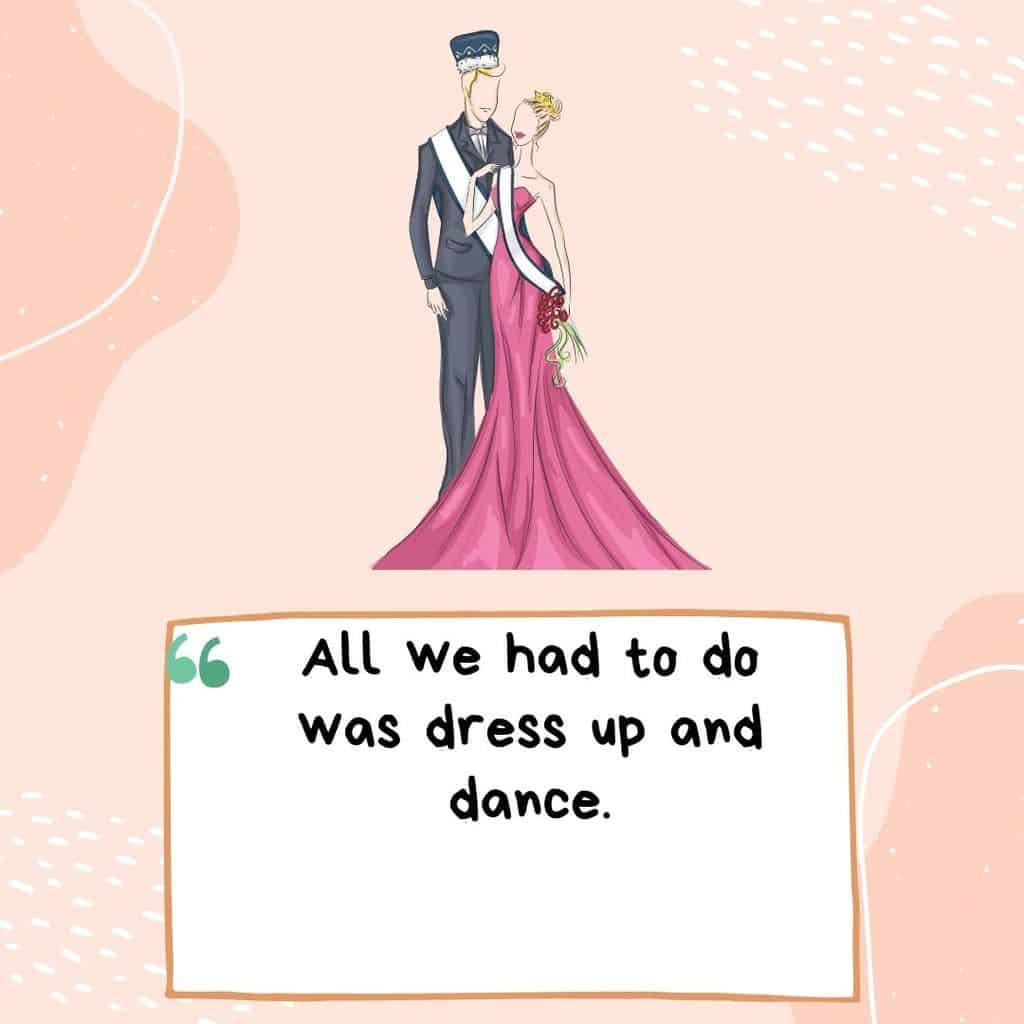 This was the mother of all parties, a sign of better things.
The best dudes make the best memories.
This was the first time I wore a suit; she didn't look my way.
You will never have to say goodbye once you make the best of friends.
Throwing too much shade, like it's a sunny day.
When your squad shines, then it is worth the time.
Keep your standards, head, and heels skyrocket high.
Tonight we party like it's just us that matters.
It's all in your head. Don't let the stares stop you from dancing.
Elegance leaves a mark in the world and never fades.
Go ahead and ask for a dance; the worst she can do is say no.
Our excuse is we will only live once.
Never miss a chance to make memories because you let fear kick in.
Tonight we make memories, and tomorrow we'll hear the stories.
Prom is all about being yourself and enjoying the night.
Thank God your crew is always there if no one asks to dance with you.
There are no better memories than the ones you make together.
Overdressing is the best cure for doubt.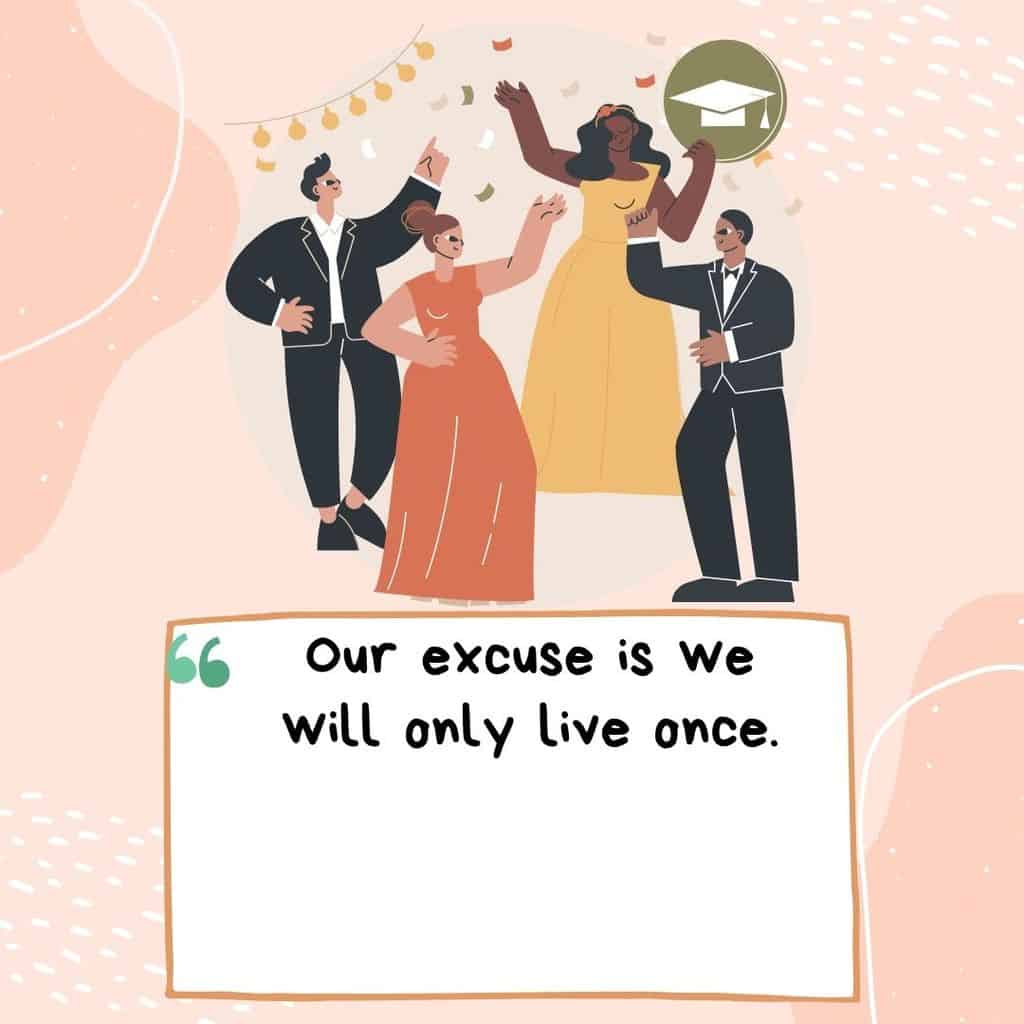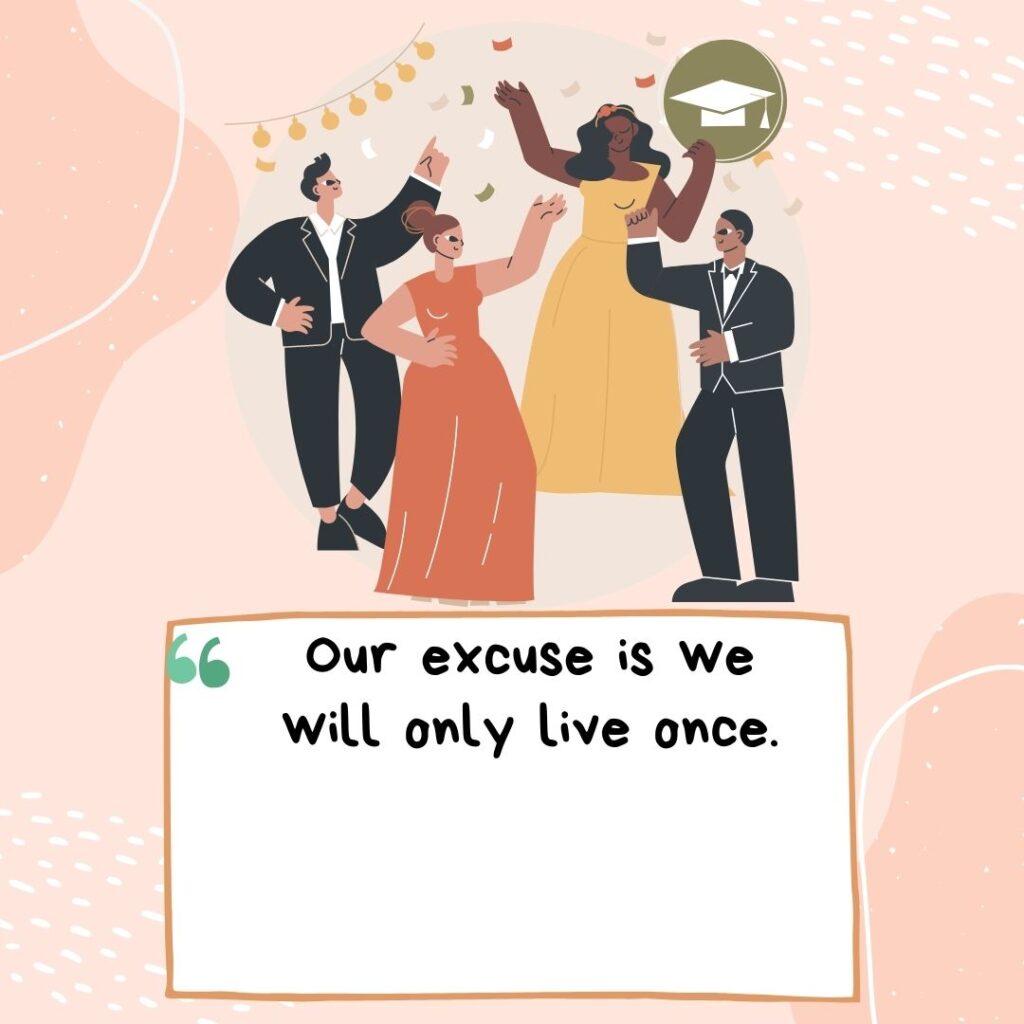 Senior prom can be the best time of your life. It is always good to remember the fun you had on the dance floor with your best friend or date, and don't forget the beautiful prom dress you wore. It is a great idea to capture those moments using the perfect caption on your social media. Which are the best prom captions that reflect your prom night?
Check out the following related articles:
Was this helpful?
Good job! Please give your positive feedback
How could we improve this post? Please Help us.