Back to school anxiety is a normal feeling, given what everyone has gone through. Besides students, back to school anxiety is also felt by parents and teachers.
You must be wondering if it is safe to send your kids back to school or whether you should continue with online learning.
For some children back to school anxiety is overcome by the excitement of meeting up with their friends after a long time.
But that excitement is not for every child. For some children going back to school can cause stress.
Some kids will start worrying about homework, passing exams, or even if they will make new friends.
This period can be particularly difficult for kids transitioning from middle school to high school.
As with all fears, having the right way to manage anxiety can bring out growth opportunities.
Using the right tools fears can give a child the skill to master stress and problem-solving skills.
Now let's check out the best strategy to help your child manage back-to-school anxiety and bring back that excitement in them.
Before that, let's first explore how you as parents can manage back to school anxiety.

Managing back to school anxiety for parents
Before sending your children back to school, talk to the teachers regarding safety measures school will put in place for reopening.
Here are some questions you can ask teachers :
How many students will there be in a class?
Will hand sanitizers be kept in all classrooms?
How will social distancing measures be put in place during recess time?
How will you help children who did not cope so well during online learning?
Are there one-to-one classes provided for those left behind during online learning?
Will you be checking for students' temperature every day?
What type of grading system will be put in place for those that cannot attend school?
Will you be sanitizing all science equipment and computers after being used by each student?
Do students need to wear a mask all the time?
How can we let students socialize and have some normality in school while keeping themselves safe?
What can I do as a parent to help during this time?
Those are some questions, you should be asking teachers. Do understand that schools are dealing with this for the first time as well.
They may not have all the answers but hopefully, they can give you some reassurance.
This will help you as a parent manage some of that back to school anxiety you may be feeling
5 Ways To Manage With Back-to-School Anxiety for children
1.Prepare
Find out the basic information about the next academic year. For example :
Extracuriculur activities
Library opening hours
End of term exams
Bank holidays
Visit the school playground and meet up with teachers and other students
Let them know it's ok to worry
At the first week of the school itself, let your child know what to expect.
For instance, if your child is going to high school then let them know that life in high school can sometimes be a bit difficult but the key is to find the right set of friends.
Remind your child that school may not be the same again. Some rules and safety measures need to be placed to keep them safe.
Let your child know that back to school anxiety is normal and if at any time they are worried or feeling isolated that they can always come and speak to you.
Most importantly let your children know that it is normal to feel worried.
You can use the printables below to help your child deal with any anxiety they may be facing in their daily life or at school.

2. Provide Empathy
Be prepared to listen to your child's concerns.
Be specific when asking your child what they are worried about. It could be :
Academic
Social
Health
Screen use (cyberbullying, sexting, etc)
You can prompt questions to your child when you are in the car or even going out for a walk.
Talk to them in a casual method as it makes it less intense and they can feel easier to express themselves.
During this time give them your undivided attention and keep your devices away.
Remember to not be judgemental about their fears.
3. Focus on Positives
Once you have identified their fears, it is time to shift the attention to positive thoughts.
Write down their fears on a piece of paper then on the other side brainstorm how you can change that fear into something positive.
For example :
"I am not good in maths" / "I will take extra classes to be good at maths"
"I do not have any friends" / " I am good at making new friends"
"No one likes me" / "I am loved"
Remind your child how amazing they are and how much they are loved. A simple exercise like this will instantly boost their self-confidence.
You can use the printables below and help your child to start loving themselves again.

Focus on small things that bring happiness each day
Sometimes we can get too engrossed in our worries that we forget about the little things that are good in our day.
Journaling their thoughts at the end of the day can help children be reminded about the kindness they received from other people and things they loved about their day.
Some children can find it hard to talk about their feelings. Journaling is a great way for them to reflect on their emotions and express their feelings.
By using the right journal that prompts the right questions you are able to help your children express those emotions.
You can check out the Happy Printable Journal that is designed to help kids express their feelings.The journal prompts them with 4 important questions:
What your child loved about the day?

Was someone kind to your child or did your child showed kindness to anyone?

Did anything upset them during the day?

Their plans for tomorrow.

4. Be Connected
Try to add this to your morning routine :
Say "I Love You" to your child every day before they go to school
Use essential oils that can help them stay calm
Print out a motivational quote and stick it in their room
And finally, pay attention to your own behavior. If you are an anxious parent then your child can sense that.
Children take cues from their parents. The confident and calm you can model, the more your child will believe they can overcome anything that comes in their way.
Be supportive but firm.
When saying goodbye in the morning say it with positivity.
If your child is nervous then talk to them calmly. It can go something like this "I see that school is making you scared, but you still have to go. Tell me what is bothering you and we can talk about it."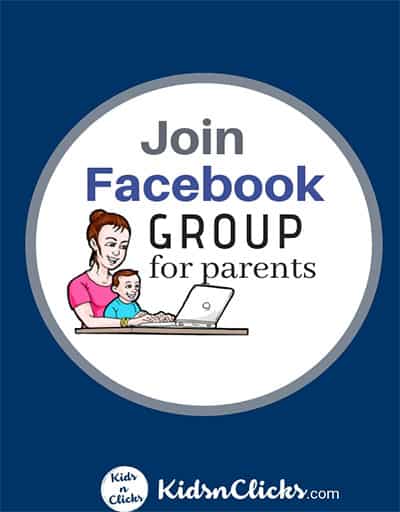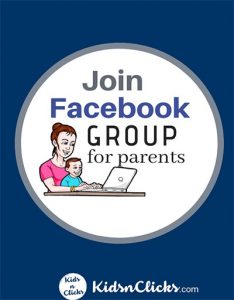 5. Create a study plan
Having a simple study plan can be useful for kids that are worried about keeping up with homework, exams, and deadline.
Summary:
Some parents are relieved that school is back open. They spend the last day of the holiday having a family get together.
As your kid is starting a new chapter in their life, do not forget to give some of your time to understand what they are going through.
You can always fill out the journal with your child and you will be surprised to find out about what they loved in their day.
Finally, before you go don't forget to check this out
packed with amazing worksheets, including ways to manage anxiety and helping children develop positive habits.