Coping skills for kids have been a huge topic recently since many children are now forced to spend more time at home. Changes in daily routines and uncertainties can trigger stress and anxiety in children.
Not every child can cope with changes instantly. Many in fact find it rather a stressful period.
Now that schools are reopening, some children are being faced with back-to-school anxiety.
In this blog, we will go through different coping skills for kids that can be used at home and also in the classroom.
We will explore coping activities for young children with anxiety and frustration.
The importance of coping skills for kids:
Research published by American Journal of Public Health found that there is a strong link between social-emotional skills in kindergarten and well-being in adulthood
Children were able to regulate their emotions at 5 years of age are more likely to go to college and have a job once they have grown up.
It has been found that children with positive coping skills are also less likely to have mental health issues.
Youtube channels discussing coping skills and strategies for kids:
Here are some Youtube channels you can check out that discusses coping strategies for kids :
Related : Youtube Safe Settings For Children
20 positive Coping Skills For Kids:
Handmade stress ball
You can create your own stress ball at home using homemade playdough.
The homemade playdough recipe here does not use cream of tartar and only requires 2 ingredients.
Don't forget when creating homemade playdough to make in small batches first.
How to use stress ball with kids?
Squeeze stress balls have been used as anxiety busters for adults.
Children also deal with stress and anxiety just like adults and having a good fidget ball can help.
The stress ball is a self-regulatory tool that can help young children to stay calm and focussed. The simple act of squishing a ball can help children focus on their breathing.
By squeezing the ball the hand and arm muscle contract. When the pressure is off the ball, the tensions leave arms. This can help in relieving stress.
The other benefit of this activity is that it helps children in holding a stronger grip when holding a pen. It is like a workout where blood pressure in the body goes up and elevates the rest of the body.
Just like the stress balls, there will be more blood in the hands and enhances muscle growth.
2.Stone Coloring:
We love collecting stones from our daily walks. Whenever one of us is feeling anxious we take out a stone and start painting on it
3. Crochet or knitting.
This is more suitable for older children who are looking for ways to distract their minds.
Knitting is highly therapeutic is known for reducing stress and anxiety while retaining cognitive brain function.
4. Bubble blow as a coping strategy for children
This is a good technique to practice controlled breathing.
You can have students stand in a line and blow the bubbles at all the same time while taking deep breaths.
5. Doodling
This is a form of art therapy. I actually use them when I am feeling stressed.
The best thing about doodling is coloring in repeated shapes. It distracts students from focussing on their issues. Doodling also can evoke creativity and inspire solutions.
More example of coping skills for kids:
6. Watercolor painting
Painting and being creative can help children feel like they are in control. It helps their brains focus on the paint and brush rather than on what is bothering them. It is very soothing!
Writing your feelings is the best way for kids to express their feelings. It helps them to process their thoughts.
9. Praying
Studies show that by praying for a few minutes at night can help reduce stress. Prayers can be a good way for self-reflection and for calmness.
10. Listen to music
Switch on your child's favorite tune when they are feeling down. Dancing can also help alleviate stress
11. Don't take yourself too seriously
Sometimes we may take things going on around us more seriously than it actually is.
It is good to take a break. For example, taking a break from social media or even watching the news.
Use the growth mindset kit below to help children recognize their potential

Anxiety is common among adults. But, research has shown that anxiety in children can occur from as young as 5 years old.
It is common to feel anxious, worried, or even having sleepless nights. But this is normal when it happens every once in a while.
For instance, your child may feel anxious the day before their exams or before a major sports competition.
In the next section, we will look at coping skills for kids with anxiety.
Related: Anxiety guide for children
12. Talk to a friend
Sometimes the best thing to do when going through a difficult period is to talk to someone you trust. This can be a friend, teacher, or family member
Encourage your child to always talk to someone and not bottle up their feelings.
13. Write down the kindness you received recently
When things are not going as planned we can easily focus on all the negatives and forget about the good things that happened in our day.
It is a good habit to reflect on all the kindness you received. For instance, if someone smiled at you, complimented you or even a simple act of holding the door for you.
Focussing on positive things can help ease anxiety and stress.
Use the kindness and gratitude worksheet below

14. Get rid of negative energy
For this exercise, you can use the anxiety leaves worksheet in the Growth Mindset Kit. Write down everything that is worrying your child on the worksheet.
Then cut the leaves and tear them. When you are tearing the leaves say things that will help feel better for example "You don't exist", "go away", "I am stronger than you", etc.
This is by far the best coping skill for kids. Having a growth mindset is about having the belief that you are in control of your abilities.
You believe that everything can be achieved with hard work and perseverance.
Many times we hear our kids say " I am not good enough", "this is too difficult", "I can't do this", " I am going to fail". Those statements are common among children. However, they can have a damaging effect.
By changing the words they say to themselves about a task or challenge, we are able to shift their mindset from a negative to a positive one.
The growth mindset kit is also personalized to include your child's name in it.
Studies have shown that when children see themselves in the activities, it has a great impact on their self-belief. They are at the center of the activities.
Personalization also encourages children to complete the activities and really understand the purpose of it – they can relate to it!
ppssst, check out the Personalised Growth Mindset Kit Below:
Coping skills for kids with frustration:
Sometimes children can find it difficult to verbalize their emotions and this can be frustrating.
Giving them the avenue to describe feelings like "I'm sad", "I,m angry", etc can help reduce that frustration.
Related : Emotional vocabulary for children to express feelings.
Meditation and yoga have many advantages to the mind and the body. A study published in Body Image found that yoga and mediation resulted in better moods in children as young as 4.
There are plenty of free Youtube videos that can guide your children to meditate and do Yoga.
Teaching children yoga can be a life-long skill. This is especially important for children growing up in a high-tech world.
Never-ending classes, schedules, and activities keep them on their toes. On top of that devices and gadgets are handed to them to keep them occupied.
They seem to have less time to feel bored or do nothing. When they are in school they are then expected to focus and perform well.
With all that information loaded on our kids, we need to give them the tool to be able to stay calm and cope with everything.
Mindfulness, meditation for kids, are great ways to stay focused and calm.
Don't forget to check out the growth mindset kit filled with activities to promote positive habits from a young age.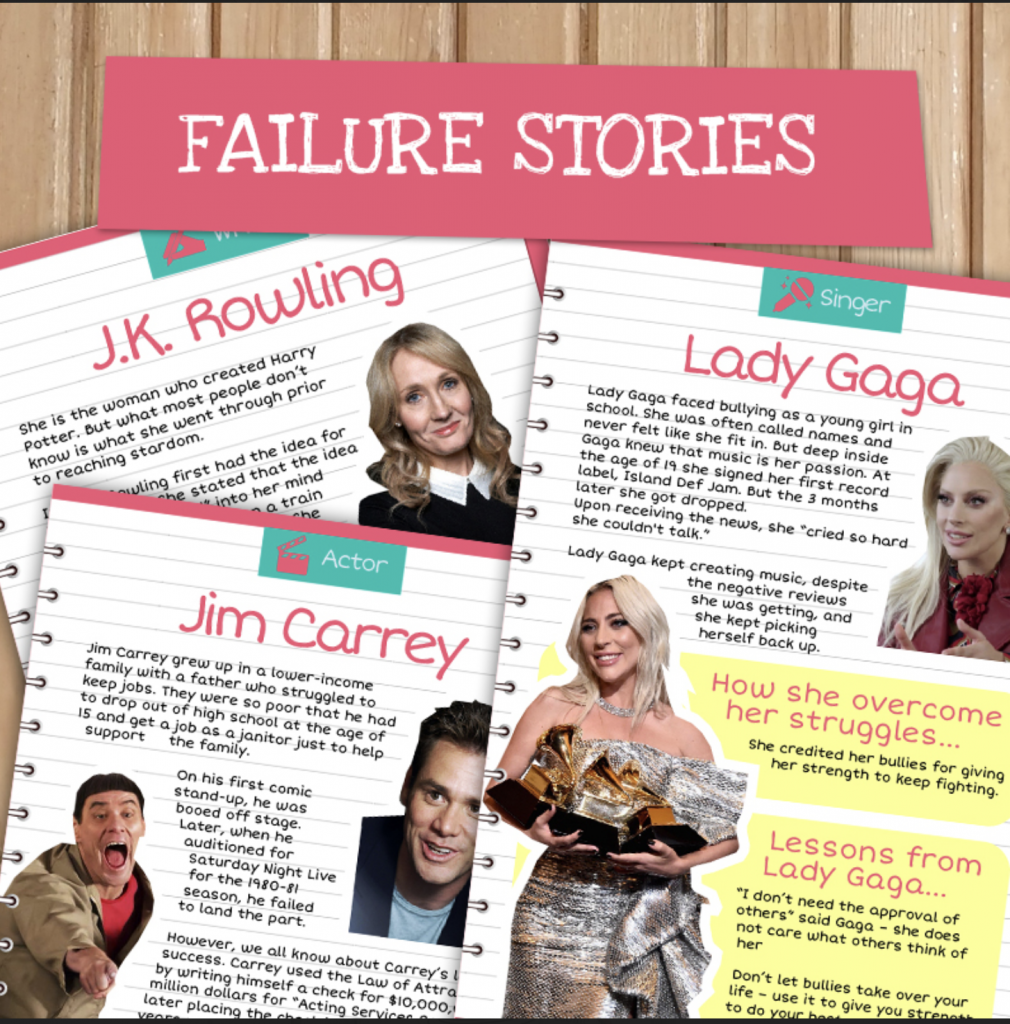 17. Create a calm down box
Take an empty box and fill it with things that would engage your child's senses. This could be the stress ball, pictures that makes them a happy, a lavender oil for calming down your child.
You can even include their favorite stuff toy.
Get your child involved when creating this box. Ask him/her what should be inside the box.
18. Exercise
Exercise is a good way for kids to release all that extra energy when they are feeling anxious.
Weight lifting exercises and also running also helps in regulating children's emotions.
Encourage children to get some physical activity done whenever they feel like they are struggling with emotion.
The act of just being outdoors and getting some fresh air can be very calming.
19. Watch something funny
The best way to forget your problems is to watch something funny and uplifting.
Watching a movie or funny cat videos can be an instant way of feeling better.
Create a playlist of your child's favorite videos and play them whenever your child is feeling nervous
Related: Kid's movies to watch that are fun and uplifting
20. Ask for help
When your child is struggling, ask him/her how you can help. If you feel your child won't open up to you then ask him if there is anyone you can call to help him out.
Your child should feel that it is normal to ask for help and it is not a sign of weakness.
It is always a good reminder to let your child know that they don't always need to know everything.
Psst, don't forget to use the activity sheet below to help children understand how special they are.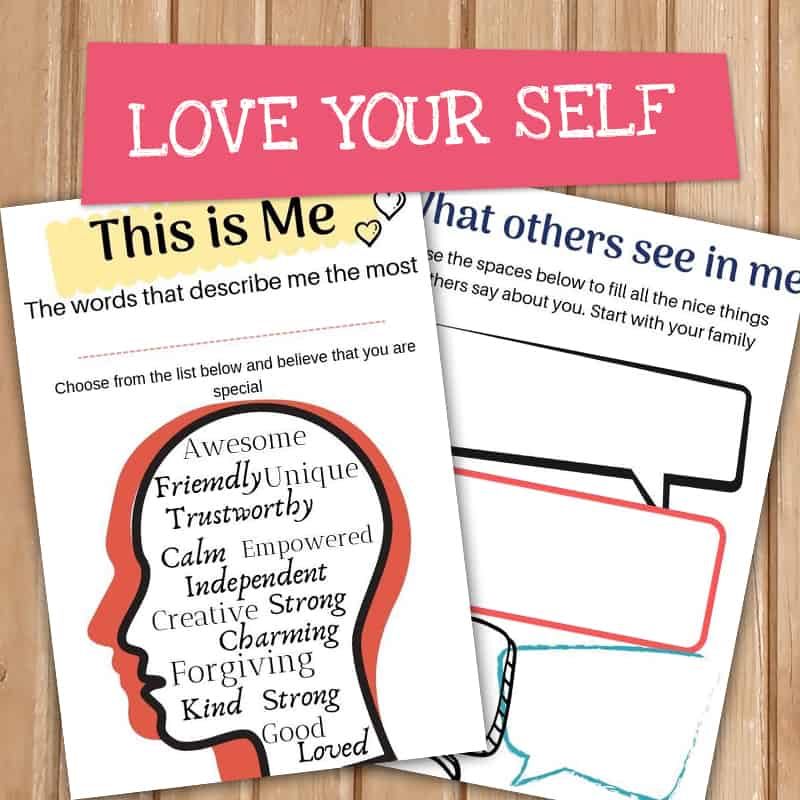 21. Board games or something fun
When your child is constantly worried and can't seem to stop thinking about the things that are bothering them, then it is good to get their mind off things.
You can do this by doing something fun like playing some board games together as a family or even playing outdoors.
This will help them to stop dwelling on their problems and rethink about it rationally.
22. Use a positive affirmations
Affirmations. We all need it. I use them personally, and I use it with my family on a daily basis. Positive affirmations can be a powerful tool for kids as well.
By using the right sentences we can enhance their wellbeing and boost their self-confidence. Affirmations can also encourage a growth mindset.
Print out our top 17 positive mindset affirmations for kids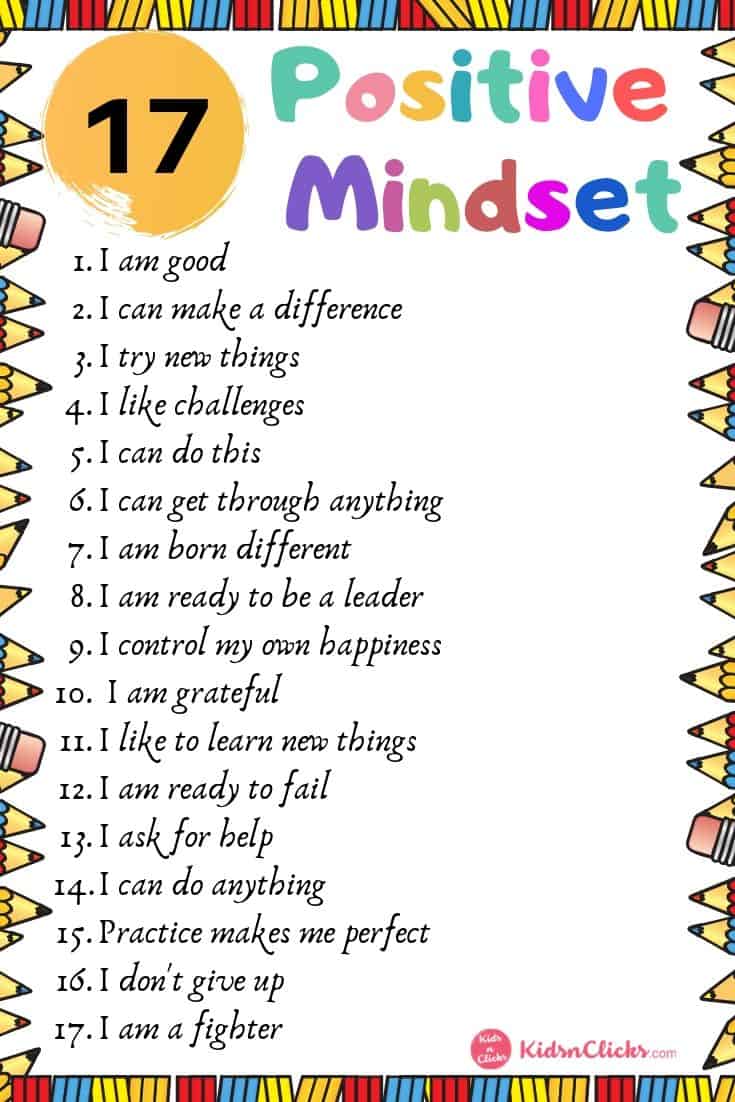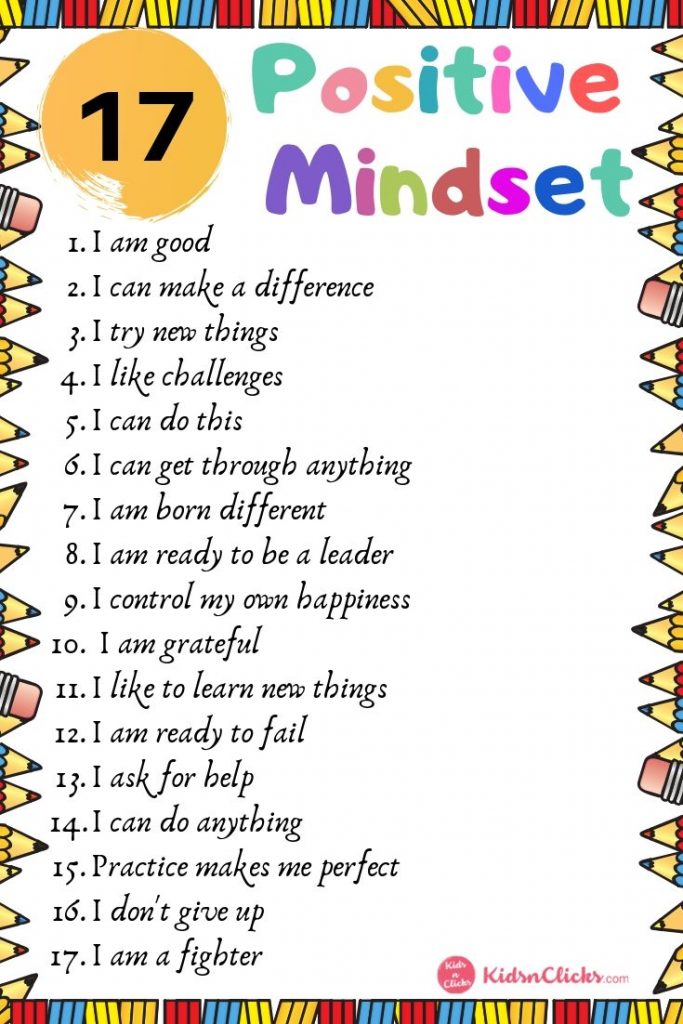 Other coping skills tips for parents :
The purpose of the coping skills above is to let your child explore different options that they can use healthily whenever they are feeling nervous.
Instead of choosing just one or two your child should explore all of them and see which ones make them feel better.
Speak to your child often about their feelings.
Help your child understand the coping skills above by saying something like " I know you are feeling upset today, why don't we do some painting or go for a walk?"
Don't force them to do something they are not in the mood of doing.
Here are some additional tips:
It's ok for a child to feel bad: Your child does not need to feel happy all the time. Feeling angry, sad, and frustrated is just normal emotions of growing up.
Praise your child: When your child is making attempts to feel better, praise them for the effort.
Talk about strategies above: Create a list at home and let your child try the different coping skills
Teaching lessons: If your child is feeling frustrated about a mistake they make, then use that as a teaching lesson. Do not talk down on them rather seek learning opportunities for your child.
Allow time and practice: Developing healthy coping skills strategies takes time and effort. It does not happen instantly. Don't expect your child to immediately do the above activities. Give them time and space to explore different options. Empower them to choose whichever activity suits them best.
Finally, before you go don't forget to check this out
The growth-mindset kit made to help kids discover challenges with confidence.
packed with amazing worksheets, including ways to manage anxiety and helping children develop positive habits.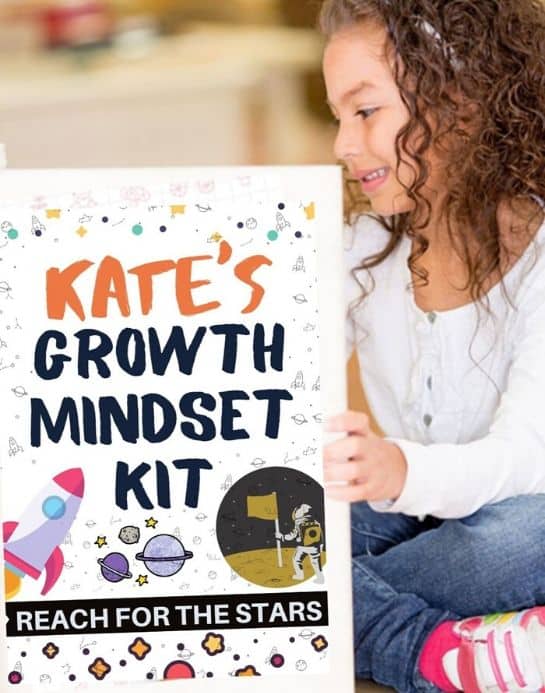 Was this helpful?
Good job! Please give your positive feedback
How could we improve this post? Please Help us.