Are you an Anime fan? Then you would like the anime filter that lets you see how you would look if you were an anime character.
The filter will instantly create your anime avatar (real-time). Even though the filter has its flaws, it is a fun filter that helps create real-life anime characters on Snapchat, Instagram, and Tik Tok.
It was first introduced on the Snapchat application. But it soon made its way on TikTok and Instagram filter collection. 
This filter will create an avatar that looks just like you, have the same skin color, skin complexion, and has a similar haircut. In this article, we are looking at how to get the anime filter on Snapchat, Instagram, and TikTok. 
What is the anime filter?
As mentioned earlier, the filter was first introduced on Snapchat, and it is a popular filter on the platform. But it is now also available on other social networks such as TikTok and Instagram. 
The filter works on humans and pets too. If you have a pet at home, you can have a fun time playing around with this filter. 
It gained popularity because it creates an anime avatar with the same skin tone, hairstyle, and other physical attributes. 
Furthermore, you can use the filter on any existing photo from your gallery/camera roll or use the camera button to take a new picture. 
Why is it so popular? 
The Anime Filter went viral after only a week of being launched. Since its release, this filter has swept through all major social media platforms.
If you are a TikTok user, a Snapchat user, or an Instagram user, you might have already seen people turning themselves into anime.
The filter uses advanced AI technology and face mapping to create an avatar that looks just like you. 
The filter will create an anime avatar that has a similar skin tone as you, similar hairstyle, hair color, and facial shape. It also has many lens effects. 
The shape of your eyes and your facial expressions also play a role in deciding how your anime avatar will look. Your anime eyes will be round, and innocent. 
Related : How to get soulmate filter?
How to get anime filter on Instagram?
Now that we know everything about the Instagram anime face filter, let us look at how to get the filter on the Instagram application.
You will need to get the anime face filter from Snapchat first before using it on Instagram.
If you already have Snapchat on your phone, launch it. But if you don't, you can download this app right now from the Google Play Store or Apple Play Store.
From Snapchat, use the search box to look up the filter "Anime Filter". Here is a quick, direct link to the popular filter if you fail to find the filter on Snapchat. 
Now from the Snapchat app, save the Filter app to Snapchat Collection. You would see an option titled "Unlock for 48 hours".
Now there are two ways you can use the Instagram anime filter. You can bring up your phone's camera to take an instant picture. And the second method is to apply the filter on any existing picture from your photo gallery. 
After you get an anime avatar you were looking for, you can share it directly to TikTok app or Instagram.
Also, you can save this avatar down on your phone too. The only way to use the Snapchat filter is to take pictures and share them directly to your Instagram account. 
When you share your anime avatar/cartoon character on Instagram, use the hashtag #animefilter or #cartoon face.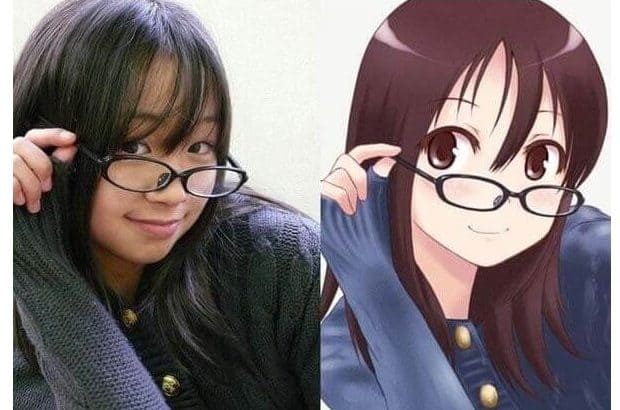 How to get the anime filter on Snapchat?
As the filter was first launched in Snapchat, you will find no trouble creating your anime avatar. We have already described above how to find the filter on Snapchat. 
You can use the native Snapchat search function to land this filter. Or, as a shortcut, you can find the filter easily from this link.
Fun fact, the filter also includes facial hair in the final anime avatar. 
How to get anime filter on Tik Tok?
Like Instagram and Snapchat, the filter is also popular on TikTok. 
Anime is a type of Japanese tv show. Unlike cartoons primarily aired for children, anime is created for a bigger segment. Kids, as well as elders, can become a fan of it. Anime is the new TikTok trend and a popular Tiktok filter.
Some of the most popular anime shows include Naruto, Attack on Titan, and My Hero Academia. As anime has somewhat exploded in terms of popularity, it has made its way to Snapchat, TikTok, and other social media in the form of filters.
Follow the below steps to get the filter on Tik Tok.
Take out your phone, and open the Snapchat app.
Log in to your Snapchat account.
On the filters search bar, type in Anime Style Filter.
From the search results, pick the Anime Filter.
Use the filter to take as many pictures as you want.
You can also use this filter on your pet. (cats & dogs)
Take both videos and pictures.
Once you are done, export the media to your phone's gallery.
Now upload these pictures, short videos, long videos to your Tik Tok account. 
The video will be uploaded as a Tik Tok video.
TikTok does not have any shortage of entertaining filters on the platform. But sadly, it currently does not have an anime filter on the app. 
You can tweak your anime avatar further using a cartoon photo editor or a video editing app and add many more popular effects to your avatar.
Best anime filter on Instagram
The Snapchat Filter is the best out there.
It can be considered a powerful cartoon filter. If you are looking for fun ways to use this filter, here are some cool ideas –
Use this filter on your pet.
Recreate scenes from your favorite Anime series.
Create an anime boyfriend.
Videos of people around you.
If you are a boy, create your anime girl version, and vice versa.
If you are a girl, create your Disney princess avatar.
Create a unique anime face using the Snapchat lens.
Create a Pixar cartoon avatar.
If you have more interesting ideas for using the anime filter, please let us know by sharing them in the comments section below.
Also, if you know about any more new anime filters or other anime-style filters, let us know in the comment section.