Bowling is a team sport that brings together people from all walks of life. It's a social experience, a bonding activity, a competitive arena, and an excuse to wear some pretty cool shoes. In this article we will explore over 200 brilliant bowling team names that will inspire team spirit.
A bowling team's name is a declaration of identity, a brand of humor, and a statement of intent all rolled into one. Whether it's hilarious, clever, badass, or catchy, a well-chosen name brings unity to the team and sends a message to the opponents. Let's dive into some of the most creative bowling team names and provide you with some tips on how to select your own.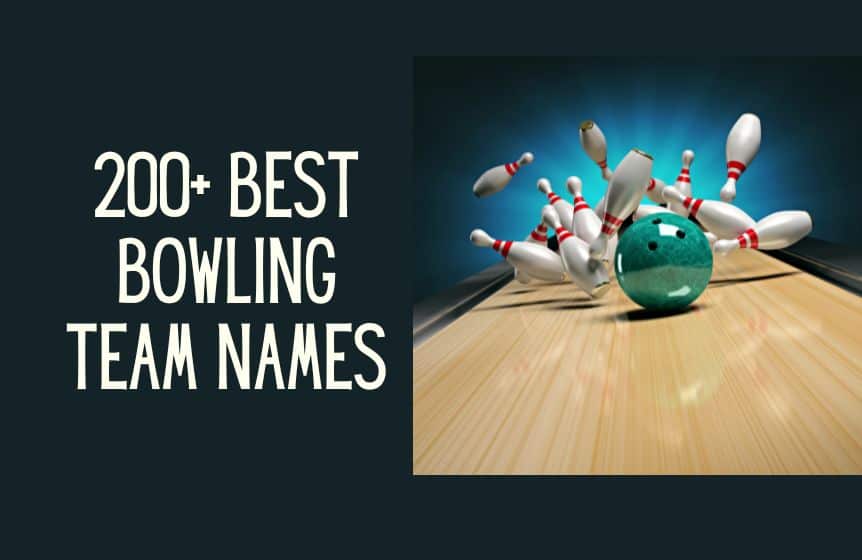 Funny Bowling Team Names
Humor is an excellent way to build team spirit. Laughing together creates a bond that is not easily broken. Here are 50 funny bowling team names that will get your team members and opponents giggling:
Bowl Movements
Holy Rollers
Foul Language
Gutter Mouths
Split Ends
Pin Pals
Bowl Me Over
Spare Time Fun
Chitty Chitty Bowl Bowl
Split Happens
Livin' on a Spare
Big Lebowski Urban Achievers
Lucky Strikes
Gutter Gang
Dirty Pins
Pin Panthers
Blonde 2 Bowl
Glory Bowls
Turkey Hunters
Banana Splits
Britney Spares
Bowl Survivors
Da Pit
Rolling Stoners
King Pins
Bowl-B-Q
Lucky Strikers
Dead Wood
Banana Splits
Oily Balls
Gutter Humor
Frame Crashers
Late Night Rollers
Pin Busters
Lord of the Pins
Mortal Pins
High Rollers
Pin Crackers
Pinsanity
Tenpin Commandments
Split Personalities
Bowl Cutters
Bowl-A-Rama Drama
Knockdown Clowns
Tenpin Tycoons
Spin City Splitters
Split & Grit
Alley Gators
Bowl Durham
The Bowl Movements
Badass bowling Team Names for ladies
Empower your all-female bowling team with these clever, fun, and badass names that truly represent girl power!
Gutter Girls
Ball Busters
Ladies Lane
Tenpin Tiaras
The Pincesses
Bowling Belles
Splitting Divas
Diamond Divas
Pink Pin Princesses
Spare Wars
Sassy Strikers
Alley Cats
Rolling Divas
Diamond Dolls
Bowlmates
Strike Queens
Gutter Goddesses
Tenpin Temptresses
The Bowl Babes
Glitter Gang
Lane Ladies
Bowling Bombshells
Gutter Gals
Pin-Up Girls
Lethal Ladies
Bowling Barbies
Tenpin Tramps
The Alley Dolls
Split Queens
The Bowl Dolls
Strike Sirens
Pinup Pinsters
Lady Luck Strikes
Pin Hitters
Glamour Gals
The Striking Beauties
Alley Angels
Rolling Roses
Sparkling Bowlers
The Sizzling Spares
Queen Pins
Pin Pounders
Tenpin Tiaras
Strike-a-Poses
Bowled Over Beauties
Diamond Divas
Pin Up Stars
Queen Pin Wreckers
The Gutter Glam
The Golden Turkeys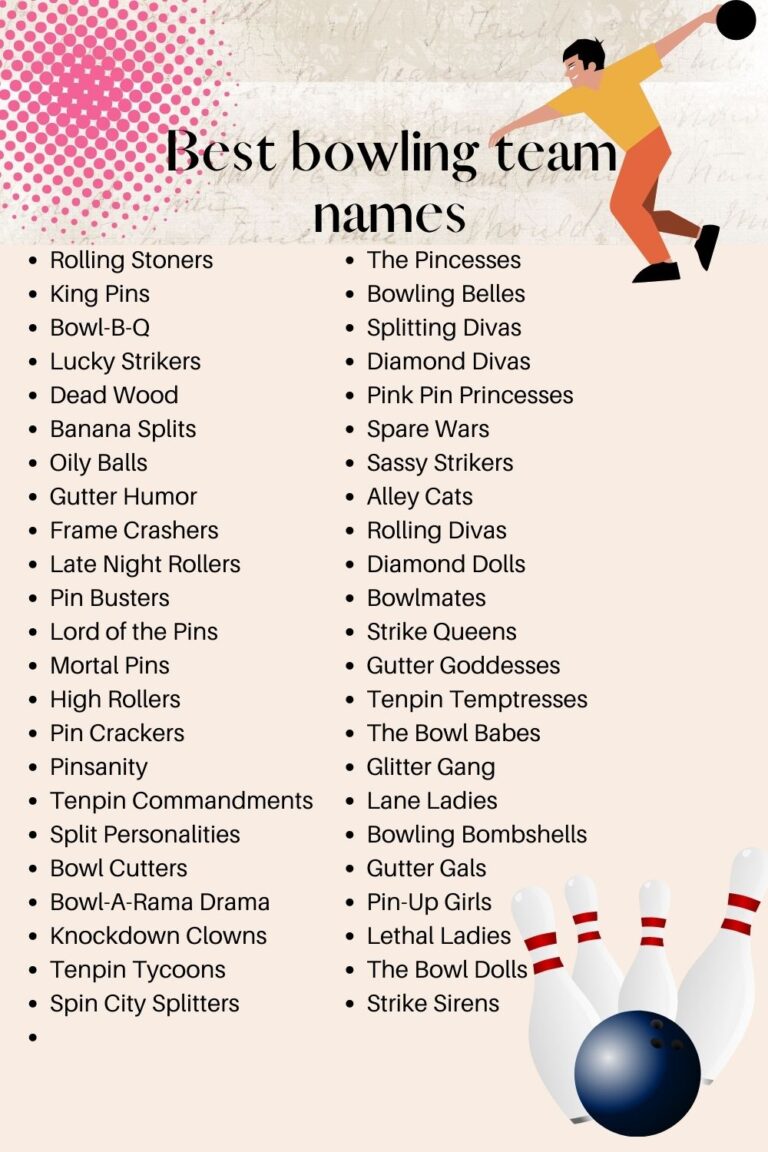 Bowling Team Names for Boys
Step into the bowling alley with confidence and the perfect boy's team name that exhibits strength, skill, and a sense of humor:
Gutter Gods
Pin Kings
Strike Masters
Bowl Bro's
The Pin Punishers
Alley Avengers
Rolling Thunder
Pin Princes
Lane Lords
Spare Me The Details
Pin Crashers
Gutter Guys
Strike Kings
Thunderball Wizards
The Bowl Busters
Bowling Braves
Strike Magicians
Gutter Goons
Rolling Rocks
Pinsanity Wizards
Pin Pioneers
Lane Lizards
Kingpin Killers
Strike Squad
Alley Authorities
Thunder Strikers
Tenpin Titans
The Pin Predators
Strike Force
Bowl Battlers
The Gutter Geeks
The Bowl Blokes
Spare Change
Alley Alphas
The Bowl Boys
The Pin Dudes
The Gutter Gurus
The Bowl Badgers
High Rollers
Alley Assassins
Strike Wizards
Tenpin Terminators
The Pin Punishers
Strike Commanders
Alley Alchemists
Pin Men
Lane Legion
The Gutter Boys
The Gutter Gladiators
Bowling Bandits
Awesome Bowling Name
Bowling is a game where intimidation can be just as effective as precision. These badass team names will send shivers down the spines of your opponents:
The Splitting Skulls
Bowling Brawlers
Lane Crushers
Alley Assassins
Tenpin Terrorists
Strike Snipers
The Alley Annihilators
Pin Pulverizers
The Gutter Gargoyles
Strike Stormers
Tenpin Tornadoes
The Bowl Brutalizers
Gutter Gorillas
Bowl Berserkers
Lane Lethals
Strike Sharks
Gutter Gremlins
Bowling Bruisers
Pin Predators
Alley Avengers
Gutter Giants
The Bowl Blazers
Strike Spartans
Alley Apaches
Bowling Banshees
Tenpin Terminators
The Bowl Barbarians
Gutter Ghouls
The Pin Pummelers
Strike Stranglers
Gutter Goblins
The Pin Panthers
Bowl Bandits
Strike Saboteurs
The Gutter Guzzlers
The Lane Lynx
Bowling Bombers
Strike Slingers
The Pin Punishers
Alley Aggressors41. Gutter Gladiators
Pin Crushers
The Lane Lunatics
Gutter Gods
Bowling Ball Busters
Tenpin Tycoons
Strike Stompers
The Pin Pirates
Strike Strikers
Gutter Grim Reapers
Clever Bowling Team Names
Sometimes, cleverness can be as attractive as humor and badassery. These clever bowling team names will surely tickle your brain:
The Mis-splits
Alley Oops
Spare Me the Details
I Can't Believe It's Not Gutter
The Bowl Variables
The Rolling Pins
Strike While The Iron Is Hot
Split Decisions
The Pin-Demics
Pindemonium
Split-ends
Pinning Ain't Easy
Ballbarians
I Bowl, Therefore I Am
Gutterly Ridiculous
Pinstripe Pride
The Frame Makers
Bowlable Hours
Bowling Stones
Ball-Derdash
Bi-Polar Rollers
Split Personalities
Hook, Line, and Sinker
Knotty Pincounters
Lickety Splits
Off The Wall
Split Ends
Alley-oops
The Striking Difference
TenPin Commandments
Pin-terest
A Game of Throws
Bowl Deep
Lord of The Pins
Livin' On a Spare
Pin Drop Nonsense
Gutter-ly Perfect
Spare Change
We've Got Balls
Frame and Fortune
Head Pin Hunters
Turkeys On The Prowl
Spare Wars
Bowlers Anonymous
The Pin-dependents
Ballistic Bowlers
Gutter Gang
Bowl Lang Syne
Double Wood Trouble
Headpin Hooligans
Catchy Bowling Team Names
A catchy name can make your bowling team stand out. Here are 50 catchy bowling team names that will be remembered long after the last pin has been knocked down:
The Bowl Dozers
Pins on Parade
Strike A Pose
Ball Breakers
Pin Pricks
Kingpin Crowd
Bowling Bombers
Strike Syndicate
The Pin Commanders
Gutter Geeks
Bowl Dazzlers
Alley Avengers
Strike Seekers
The Pin Mavericks
Lane Legends
The Pin Hit Parade
Bowling Blasters
Strike Symphony
Gutter Gladiators
Tenpin Typhoons
Bowl Over Bunch
The Pin Prowlers
Strike Squad
Tenpin Thunder
Alley All-Stars
Bowl Beauties
The Pin Princes
Bowling Blitz
Lane Lovers
The Pin Posse
Strike Sensations
Alley Invaders
Bowl Bruisers
Gutter Gurus
Tenpin Terrors
Bowl Busters
Strike City
The Pin Panthers
Bowling Bandits
Strike Masters
The Gutter Goons
Tenpin Titans
Pin Pioneers
Bowling Bullets
Strike Surfers
The Pin Pushers
Bowl Barracudas
Tenpin Triumphs
The Pin Pros
Bowling Barrage
50 good bowling team names
The Pin Pals
The Thunder Bowls
Strike Force
Gutterball Gurus
Lane Lords
Alley Cats
Pin Crushers
Rolling Thunder
Bowling Stones
The Bowl Dodgers
The Spare Tires
Split Personalities
The Incredibowls
Gutter Geeks
Lucky Strikes
Tenpin Titans
Split Ends
The Strike Seekers
King Pins
The Perfect Rollers
The Gutter Gang
Pin Commandos
The Strikeout Artists
The Gutter Guppies
Rolling Rainbows
Knockdown Knights
Bowl Packers
Lane Surfers
The Pin Princes
Tenpin Terminators
Gutter Butterflies
Alley Avengers
The Rolling Pins
The Bowl Weevils
The Frame Fillers
Pin Busters
Strike Makers
The Pin Punchers
Turkey Achievers
Pin Wizards
Bowl Babes
The Alley Oops
The Gutter Busters
Tenpin Tycoons
Strike Sharks
Split Seekers
The Pin Predators
The Tenpin Tribe
Strike Slayers
Pin Pirates
Related : Iconic team names ideas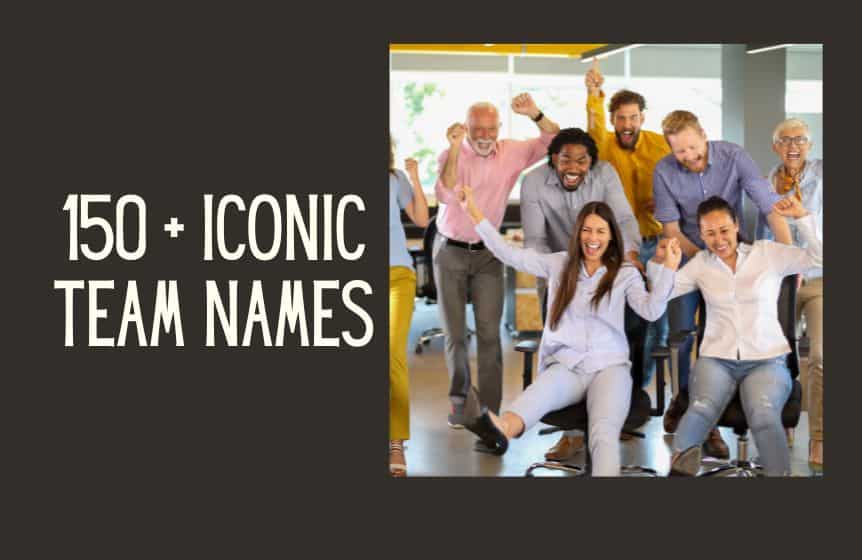 ​Unique bowling team names
Bowl-a-Rama Drama
Gutter Geishas
Strike Samurai
The Bowling Pinheads
Frame Fanatics
Tenpin Tsunamis
The Pin Pioneers
Bowlivia Newton-John
Gutter Glitter Gang
Strike-vana
The Bowlverines
Knockdown Ninjas
Pinfinity and Beyond
Alley Alley Oxen Free
Rolling Scones
The Pindustrial Revolution
Spare No Expenses
Tenpin Tectonics
Bouncing Bowlerinas
Gutterfly Effect
The Bowlverlords
The Pin-Thrills
Lane Llamas
The Bowlery Boys
Pinquins
Strikeosaurus Rex
Bowlcano Eruption
Gutterly Glam
Bowlistic Missiles
Strike-apocalypse
Pins & Needles
Rolling Rosies
The Strikeadelics
Gutter-Punk Goons
Bowlmor Pines
Splitsville Spartans
The Bowlverines
The Pinfernos
Split-Personality Strikers
Bowlmonty Pythons
Bowling Time Machines
The Pinquisition
Strikeopotami
The Spare-o-Dactyls
Bowlvengers Assemble
Rolling In The Deep End
Pinzilla Strikes Back
The Bowlvaries
Strikegoyles
Cosmic Pin Constellations
Bowling team names for girls
Pinup Girls
Bowl Belles
Glamour Gutter Gals
Dames of the Lanes
The Bowling Babes
Strike Queens
Pin Princesses
Alley Kitten Brigade
Bowlerinas
Tenpin Divas
The Alley Cats
Rolling Roses
Chic Strikers
Glitter Gutter Girls
Sassy Splits
Lane Ladies
Sparetime Sirens
The Bowl Dolls
Pin Pixies
Strike Sirens
Gutter Glitz Gals
Chic Pin Chicks
Knockdown Knockouts
Bowlorette Party
Pin Up Stars
Glamour Strikes
Fabulous Frames
Gutter Goddesses
The Pinup Prowlers
Lucky Lady Strikers
Strike-a-Pose Stars
Queenpin Divas
Lane Lassies
Bowling Barbies
Dazzling Diva Strikers
Gutter Gals
Pin Popping Divas
Chic Split Sisters
Lady Lane Lovers
Split Sweethearts
The Pinning Pearls
Alley Gals
Rolling Rubies
The Strike Sisters
Diamond Diva Bowlers
The Glamour Strikers
Alley Divas
The Pinup Divas
Striking Starlets
How to Choose the Cool Bowling Team Names
Choosing the perfect bowling team name is a fun and crucial part of forming your team. Here are some tips to guide you on your way:
Consider Your Team's Personality: Is your team humorous, serious, or a combination of both? Use these characteristics to guide your team name choice.
Think About Your Team's Strengths: Are you guys known for your precise strikes or your fun-loving spirit? Incorporate this into your name.
Look For Uniqueness: A unique name helps you stand out from the crowd. It's a good idea to avoid overly common or clichéd names.
Make It Memorable: The more catchy and memorable a name is, the better. It's beneficial when other teams can easily recall your team's name.
Keep It Simple: While a unique and catchy name is great, don't make it so complex that people struggle to remember or pronounce it.
Use Bowling Terminology: Incorporating bowling lingo can make the name more relevant and clever. Words like 'strike', 'spare', 'gutter', 'pin' are great starting points.
Run It By The Team: It's a team name, so it should be a team decision. Make sure all team members are happy and can identify with the name chosen.
Have Fun With It: This is the most important point. Bowling is meant to be fun, and choosing a name should be as well.
So, whether you are forming a team for a corporate event, joining a league, or just bowling with friends, the right team name can make all the difference. Have a ball, go for the strike, and remember – it's all just a game. Good luck!