Just like any online platform, Instagram also has some bugs. When a new bug is triggered, users can experience various issues. In this article, we will learn how to fix the "can't post on Instagram" error.
One might encounter the most common error while using Instagram can't post on Instagram. There can be many reasons behind this.
This error is common for both iOS and Android devices. However, the solution to this problem is pretty simple. Now let's take a look how we can fix any errors when posting on Instagram.
Can't post on Instagram from computer. Possible reasons.
When we talk about the 'can't post on Instagram" error, there can be various reasons behind it. And posting on Instagram can mean a wide range of things, including posting comments, posting pictures, posting Instagram photos to the connected Facebook account, posting stories, and so on.
Here are a few reasons why you may not be able to post on Instagram :
1. Poor wifi connection
The first reason you might get this error is the slow internet wi-fi connection. Check if you are running Instagram on a stable internet connection.
2 Inappropriate images
The second reason you might get the "can't post on Instagram" error is posting inappropriate pictures. Do not post anything on Instagram that contains nudity, violence, or inappropriate content.
Frequently, users forget to allow Instagram to access their phone's gallery. If this is the case with you, open your phone's Settings, and grant Instagram access to your iPhone's storage.
3 Hacked account
Remember, Instagram tries to keep everyone's safe. The app might ban you from posting any media file or even posting comments if it senses that your account has been hacked.
Also, if you try to post a picture from a different device instead of the usual one that you use, you might face many issues.
Why can't I post videos or photos on Instagram?
When it comes to videos, Instagram has strict rules for video length. If you want to post a video as an Instagram post, you must post a video 60 seconds in length or shorter.
You can upload videos that do not exceed 15 minutes in length from your mobile device. For posting videos of such length, you need to use the IGTV feature.
You can upload videos that do not exceed the 60 minutes mark from your computer. And, when it comes to Instagram stories, the maximum supported length is 15 seconds.
Keep an eye out for the video length while posting on Instagram. If your video exceeds the supported length, then Instagram will show you the "can't posts on Instagram" error.
Related : How to see someone's recent followers on Instagram?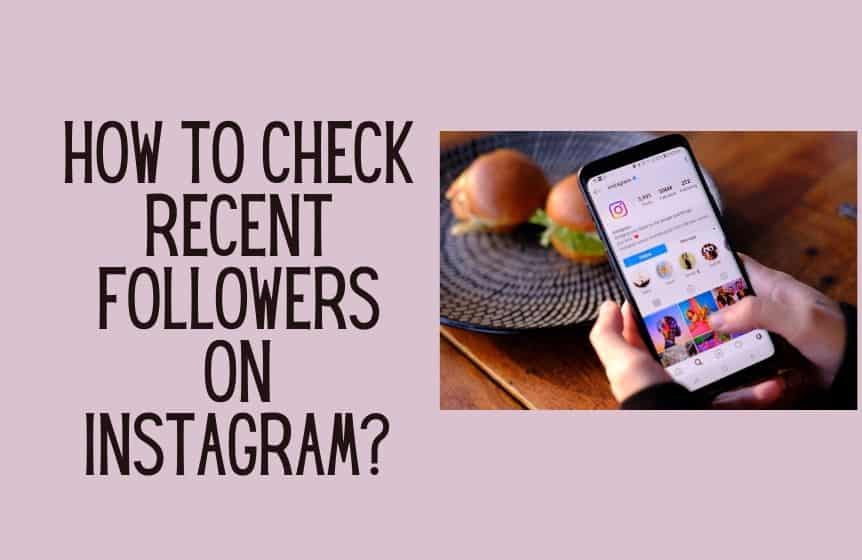 Instagram won't post multiple photos. How to fix it?
Instagram recently introduced a new feature – posting multiple photos or videos. If you are getting the "can't post on Instagram" error while trying to post various videos or pictures, your Instagram account might have been banned on Instagram.
1 Banned account
Check your notification to see if your Instagram account has been banned on not. Also, if you post the same pictures repeatedly, Instagram will consider this as spamming and ban your Instagram account.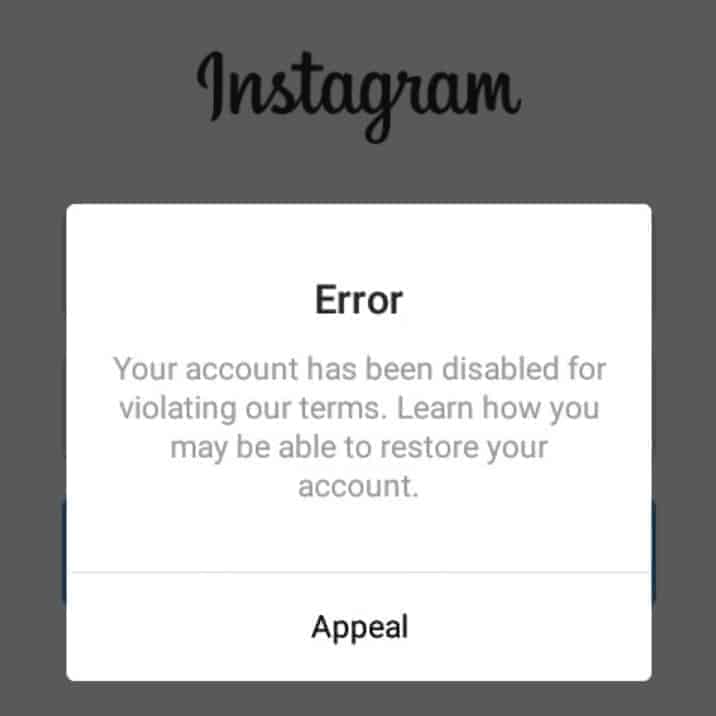 2 Insuffient phone storage
The other reason why you might get the "can't post on Instagram" error while trying to post multiple images can be your phone's storage.
To avoid this error (for public and private Instagram accounts), always have the "Background App Refresh" feature. To turn it on, follow the below steps –
Settings > General > Background App Refresh.
You can also use the search bar to land on this feature.
When it comes to uploading stories on Instagram, users must be connected to a fast and stable internet connection. If the account gets stuck while being uploaded, the quality of the video will degrade, and you might have to re-upload the video.
Don't post anything on Instagram when you are connected to a poor internet connection. Always try to use a fast internet connection.
If you are using mobile data, make sure the strength of your cellular network connection is stable. If you are traveling to the countryside, expect a weak internet connection. In that case, post your pictures after you reach home.
Can't post on Instagram story? How to fix it?
In recent times, many Instagram users have reported facing trouble with posting Instagram stories. No matter how many times they hit the retry button, they couldn't bypass the error.
Users have also reported that they see a grey background with a Loading icon in the middle when they try to upload an Instagram story.
1 Posting low-quality stories
At times, users post low-quality stories, or the pixels get jumbled up. When users realize this and attempt to delete the story, they can't delete it.
2 Instagram server is down
Another reason for posting errors is that Instagram needs servers to offer its services like any social media platform. If the server is down, you will not post anything on the platform.
The easiest way to check if Instagram's servers are up or not is to visit Instagram's page on DownDetector. If the Instagram servers are down, you will be shown an error message. 
3 Need to clear cache
The second way to fix the "can't post stories on Instagram" is to clear cache (temporary data) on your smartphone. If you are using an Android smartphone, follow the below steps to remove your Cache-
First thing, from your phone, launch the Settings menu.
From there, navigate to "Apps."
From the next window, select "Instagram."
First, hit the "Force Stop" option and click the Storage option listed below.
Hit the "Clear Cache" option.
Frequently, huge Instagram cache files are the main reason for encountering various errors on Instagram.
While clearing the Instagram cache, it is also better to conduct the "Offload App" feature. It is a native feature on iPhones. When you use this feature, it detects unused apps and automatically deletes them.
4 Third-party app conflict
This way, if any third-party application is inflicting with Instagram, it will be removed.
While you are at it, also check the Instagram data settings. If you still face issues with using Instagram, you can try reaching out to the Instagram help center.
I can't post on Instagram from iPhone? How to fix it?
If you are an iPhone user, there can be various reasons why you cannot post on Instagram from your iPhone. The most common reasons are – weak internet connection, the issue with Instagram's servers, and using an older version of Instagram.
1 Update the app
Always use the latest version of Instagram. Once you install the new update, Instagram should run smoothly again. Visit Google Play Store or Apple Play Store to download the newest version of the Instagram mobile app.
2 Restart the app
The first way to fix the error is by closing the Instagram app and relaunching it. Restarting the Instagram app often solves any minor bugs.
To stop Instagram from running in the background, open the App Switcher feature on your iPhone or iPad. Launch the App Switcher, go to your home screen, and swipe up.
3 Restart your phone
The third method to fix the "can't post on Instagram" error is restart your iPhone.
Follow the below steps to restart your iPhone-
In the first step, simultaneously press and hold the volume up/down button and the power button (Home button).
Use your fingers to slide the prompt.
This will trigger a slider. Wait for 30 seconds for your iPhone to restart.
The above method will work for iPhone X, 11, 12, or 13. If you are using iPhone SE, iPhone 8,7, or,6 follow the below steps-
Press and hold the power button.
This will trigger the Power Slider option.
Drag the Power Slider.
Wait for 30 seconds for your iPhone to complete the restart.
To restart your iPad, follow the below steps-
Press and hold the top button.
The next step, wait until the Power Off slider appears.
Drag the Power Off slider.
Wait for 30 seconds.
If you are a regular Instagram user, you should always abide by Instagram guidelines and policies.
The first one is to avoid posting multiple pictures regularly. If you do so, Instagram will flag you as a bot. Avoid posting photos on Instagram in quick succession.
The next best practice is to keep the quality of your image or video at a moderate level. You might get the "can't post on Instagram" error if you post 4K, HQ, or lengthy videos.
The frame rate of your video should also be at a lower level. Currently, Instagram supports 30 FPS.
I can't post comments on Instagram. How to fix it?
So far, we have seen how to fix the "can't post on Instagram" and the "can't post stories on Instagram" error. The following common error on Instagram is while posting comments.
Here are few things you can do to fix this problem :
1 Update your Instagram app
The first way to solve this error is by updating Instagram to its latest version. If you are using an older version of Instagram, you might encounter the "can't post comments on Instagram" error.
Like posting pictures on Instagram, there are also some best practices for posting comments.
2 Don't have too many mentions
If you include more than five mentions on your Instagram comment, the comment will not be posted.
3 Include not more than 30 hashtags
The other best practice is to never include more than 30 hashtags on a single comment. Instagram recently made these changes to its platform to stop spammers from posting spam comments.
Also, remember that you cannot post the same comment on the same post multiple times.
Also, Instagram Music is a new feature that many users face problems with. Currently, this feature is only available in the US, Australia, Germany, UK. New Zealand, France, Sweden, and Canada. If Instagram Music is available in your country, you should not face any trouble loading this feature.
Wrap up
Hope you now know how to fix Instagram can't post errors. The best way to avoid any Instagram bug is by keeping your app updated and always follow Instagram's guidelines to avoid being banned from the app. If you are still having trouble posting on Instagram then contact Instagram support.
Was this helpful?
Good job! Please give your positive feedback
How could we improve this post? Please Help us.