The most frustrating thing that can happen is when you are trying to share a picture on Snapchat, but it will not load, or Snapchat will not open. In this article, we are looking at how to fix the Snapchat won't load issue.
Many features make Snapchat an attractive platform for teenagers. The most notable of which is the expiry feature. Images you share with your friends expire after 24 hours. You can also make your snaps disappear as soon as they are opened.
This feature has been incorporated among other social media platforms, starting with Facebook, and Instagram. However, this has not affected the popularity of Snapchat at all.
There are many common issues with Snapchat, such as the Snapchat won't load Snaps or stories. According to users, no matter how long they kept the snap open, the snap will not load. All they could see was a completely blank background/black screen.
Now let's look at how to fix Snapchat not loading issues.
How to fix Snapchat won't load Snaps or Snapchat Stories?
There are many different ways you can fix the Snapchat won't load issue. Common methods include:
Restarting the Snapchat app.
Checking the WiFi connection.
Checking the server status.
Clearing the Snapchat app cache.
Snapchat won't load is very common across all the platforms, starting with Android devices, Windows computers, and iOS Macs.
Here are a few other things you can do if Snapchat won't load :
1. Check server status
The first solution is to check the Snapchat server status. If you sense that this issue is only happening with you, you should check the server status.
If there is a problem with Snapchat servers, every user will face the Snapchat won't load issue. You can check the server status of SnapChat different online tools such as the Down Detector.
2 Restart your phone
The second solution is to restart your smartphone. This helps if the Snapchat app fails to load correctly. Try restarting the Snapchat app first. If that does not work, give your smartphone a complete reboot.
For Android users, press & hold the Power & Volume button (Side button) simultaneously. Follow the instructions on the next window.
For iPhone X and any succeeding model users, press & release the volume up button, then do the same with the volume down button. Now press the Power button until the Apple logo pops up on your phone's screen.
Related : How to discover deleted Snapchat messages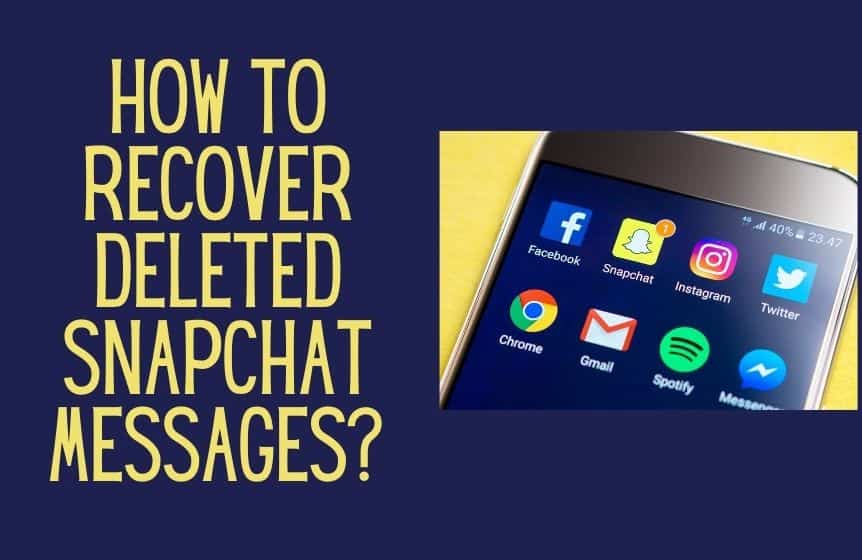 3 Clear Cache
The next best solution to Snapchat won't load is to clean the app cache.
Every app on your phone saves some data for faster performance, and Snapchat is no different. The Snapchat app will download and store SnapChat profile pictures of your Snapchat friends, store their location on the map, download new snaps, and many others.
When you clear the cache, it should solve all the app issues.
All of these tasks involve storing some form of data. Although it is done to work faster, this can also make the app bulky, resulting in sudden shutdowns.
To clean the SnapChat cache on your Android phone, follow the below steps-
First thing, open Settings.
Navigate to Applications.
Open Snapchat.
Open Storage.
From there, hit the button Clear Cache.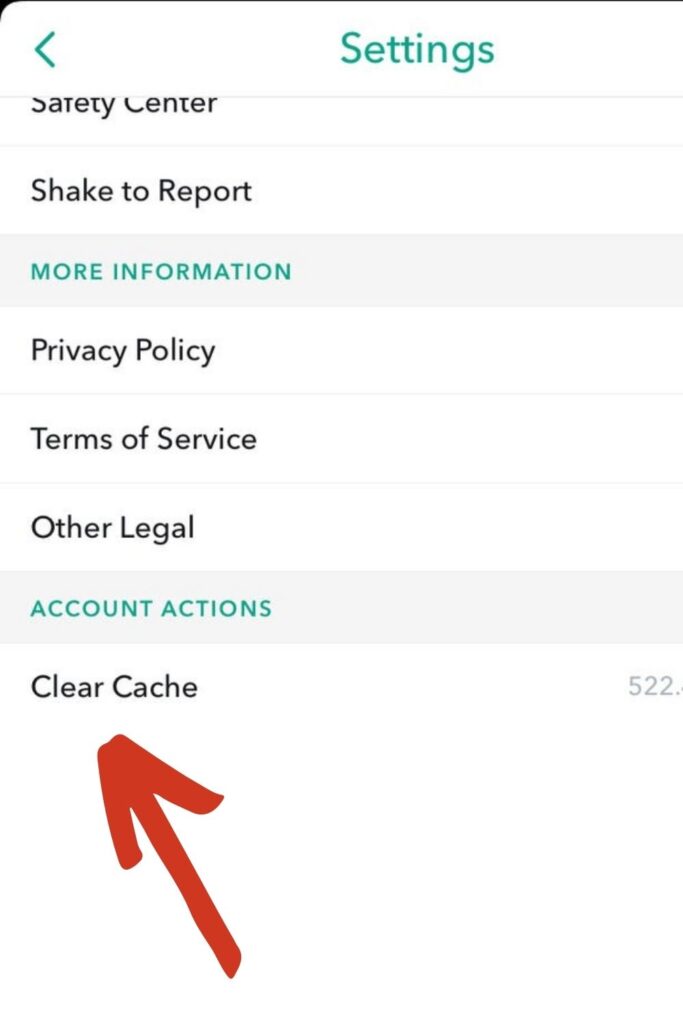 When you clear an app's cache on your iPhone, it will first offload the app. Also, when you clear the cache, you might be logged out of the app.
To clean the SnapChat cache on your iPhone phone, follow the below steps-
Open Settings >> General.
From there, open iPhone Storage.
On the next page, you will see a full list of apps and the total storage amount they are taking up on your phone.
From the list, select Snapchat, and tap on Offload App.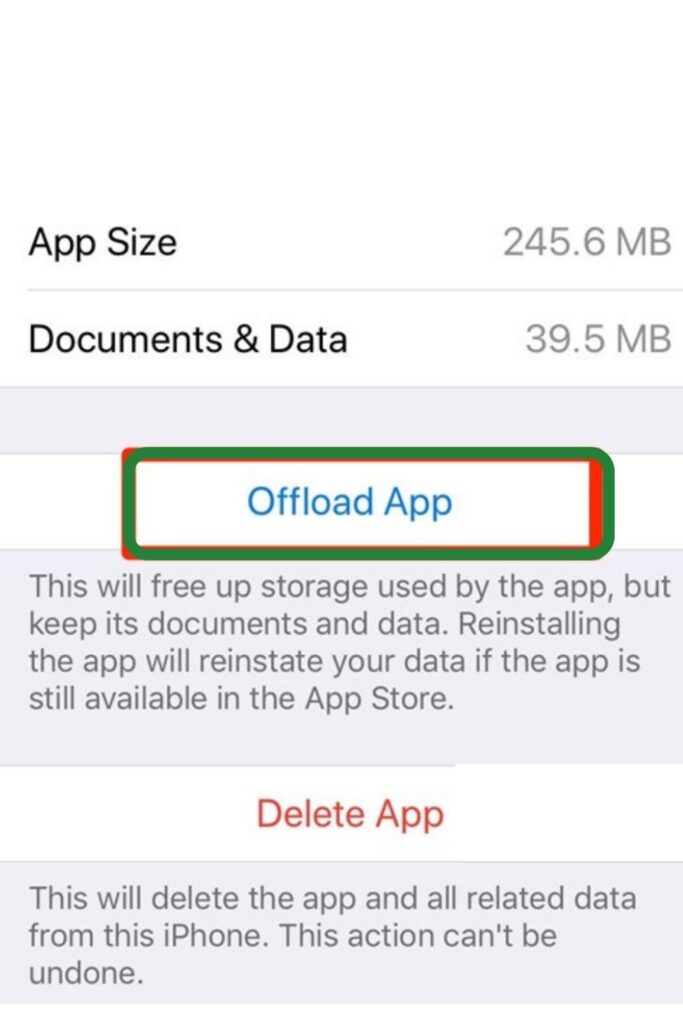 4 Clear conversation
If you are getting the Snapchat won't load error for a particular user only, try deleting your conversation with them.
If you have been exchanging snaps with a particular friend for a long time, it can clog up the app and trigger the Snapchat won't load error message or the Snapchat memories.
To clear conversation on Snapchat with a particular friend, navigate to
Snapchat >> Settings >> Account operations >> Clear Conversation.
In the next method, if you are only encountering the Snapchat won't load issue for a particular friend, try unfriending them and then adding them back.
5 Check internet connection
The following solution is to check the internet connection. If you are using a WiFi switch, you might want to try using the DNS settings.
Often, the Snapchat won't load issue might be triggered if you use an older app version.
To check if you are using the latest version of Snapchat, launch the Apple app store / Google play store, and search for Snapchat.
From there, you will see if there are any new versions of the app available. Install the latest update, and it should solve the problem with your Snapchat.
Why are my snaps not sent to one person?
If you fail to send snaps to one person on Snapchat, it might be happening due to various reasons.
The most common reason you might not be able to send snaps is a weak internet connection or unstable internet connection.
Also, frequently, your phone might show you that you are connected to an internet connection, but in reality, to exchange media files & messages you need to bypass the second layer of password (WPA2).
If you are connected to a stable internet connection, try restarting the Snapchat app. Force quit the app and restart it. You can also try logging out and then logging back into your Snapchat account.
Clearing the cache of Snapchat can also help you solve the problem. If the Snapchat error persists, you might want to contact Snapchat support.
Snapchat stuck on sending. How to fix?
So far, we have taken a look at how to solve the Snapchat won't load, and Snapchat fails to send errors. There is another type of common Snapchat error – Snapchat stuck on sending.
1. Check internet connection
The first reason you might experience the SnapChat stuck on sending error is due to a weak internet connection. Check if your internet connection is working correctly.
To check your internet, try playing a video on YouTube or testing out your connection using any speed test tools.
2 Check VPN
Also, Snapchat often fails to operate correctly if you have a VPN provider activated on your phone. Close your VPN, and try sending a snap with Snapchat.
3 Battery saver mode
Snapchat won't load if you have the battery saver or the data saver mode on. Please turn it off, and try again.
If nothing works, log out of your Snapchat account, and log back in. This way, the connection between your phone and the Snapchat server is reestablished.
4 Clear cache
At times, Snapchat ends up storing a significant amount of cache files on your phone. If you are not a regular user, the old cache files might interfere with your Snapchat activity.
There is one native Snapchat feature that allows you to clear the cache. Here is how to use this native feature-
Launch the Snapchat app, and navigate to Settings.
Next, scroll down until you see the option Account Actions.
From there, select the Clear Cache option.
Hit Continue on the following prompt.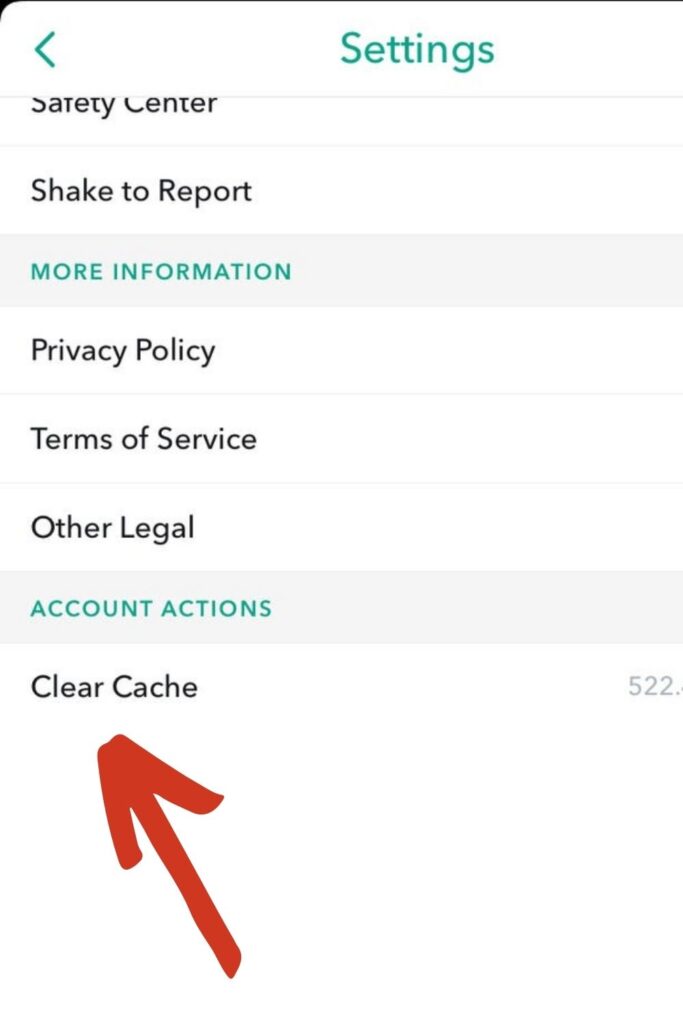 The above method will work for both Android users and iOS users.
Snapchat wont load pictures in chat. How to fix?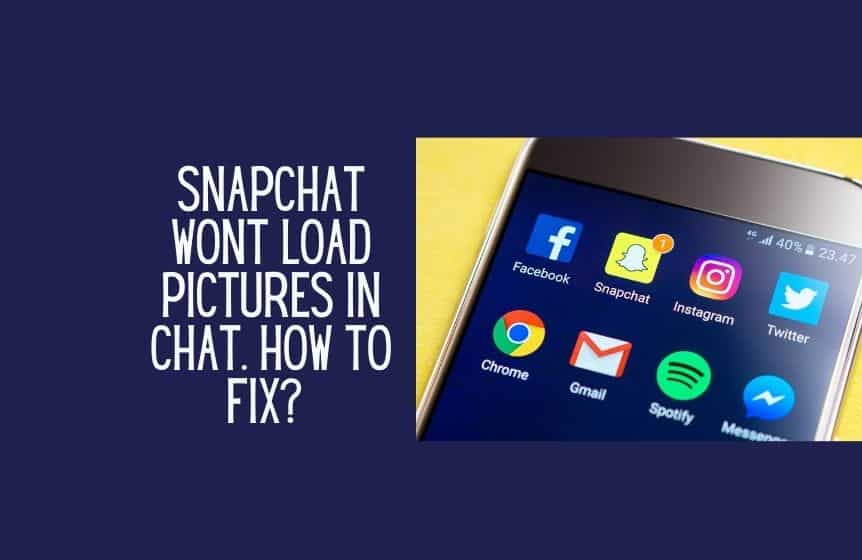 One more common problem with Snapchat is that it fails to load certain pictures. Even after receiving a notification saying that you have received a new snap, you will not open the snap.
This problem is common when exchanging still images or short clips (Snapchat videos) with no audio.
The easiest way to solve this error is to turn off your WiFi connection. If you have cellular internet data on your phone, turn it on.
Check your mobile network before doing so. If you do not have mobile data, you can reconnect to your WiFi connection again. It is the best way to solve the Snapchat won't load pictures in chat issues.
When you do this, Snapchat is forced into redownloading the snaps on your mobile phone.
It is recommended that you don't delete the Snapchat conversation to solve this issue. If you do, the snaps might get deleted forever. After you delete a conversation, there is no way to recover any unopened messages.
Also, if you recently changed your app storage settings, it might have revoked Snapchat permissions to download images and other media down on your phone.
If that is the case, open android settings, and allow Snapchat to use mobile storage, which will solve the issue. Also, try to update the Snapchat app.
Related : How to do a poll on Snapchat?
Was this helpful?
Good job! Please give your positive feedback
How could we improve this post? Please Help us.