Minecraft players can build anything they want. They can mine into the Earth, and explore the ever-changing landscape of Minecraft. If you are new to Minecraft and have been searching for ideas for your Minecraft mansion, this blog is just for you. This article will explore different Minecraft house ideas.
We have different Minecraft house ideas for you to explore, from large mansions, beach houses, acacia logs, wooden cabins, city apartments, suburban houses and many more.
Let us look at some Minecraft house Ideas.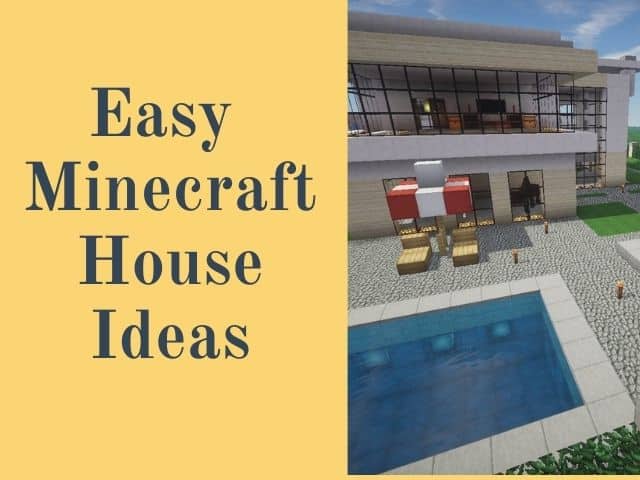 What should I build in my Minecraft house?
Unlike others games, there is always something new in Minecraft.
Players get access to limitless resources. They can build anything they want, different types of houses, starting from homes, apartments, simple rectangular buildings, schools, hospitals to entire cities.
What should you build in Minecraft? Well, anything you want. You can build anything you can imagine in this video game.
But one thing you should know – it is not easy building a house in Minecraft. You might think building your own house in Minecraft will be a breeze but you are wrong.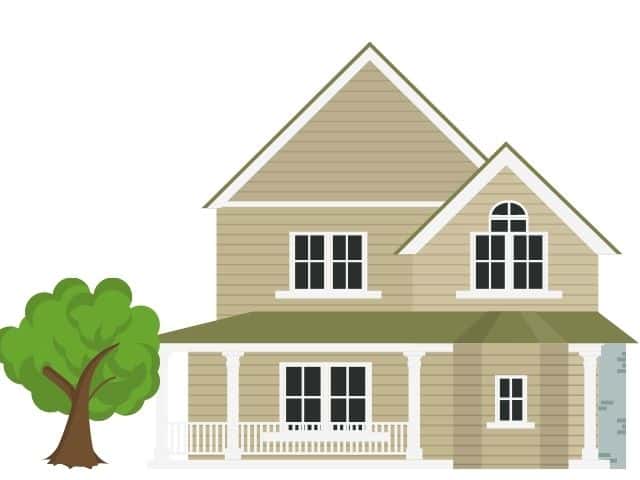 Yes, you will have all the resources at your disposal. But you need imagination and inspiration.
It is no fun building a house with a door, and a few huge glass windows, and glass panes.
In Minecraft, you can build modern mansions. You can go into detail, and decide how the entire interior of your home is going to look like.
When deciding what you should build in your Minecraft house, you need to keep in mind the time it takes to build a house.
It can be very time-consuming to build a complex house in this game.
Related : Do villagers despawn in Minecraft?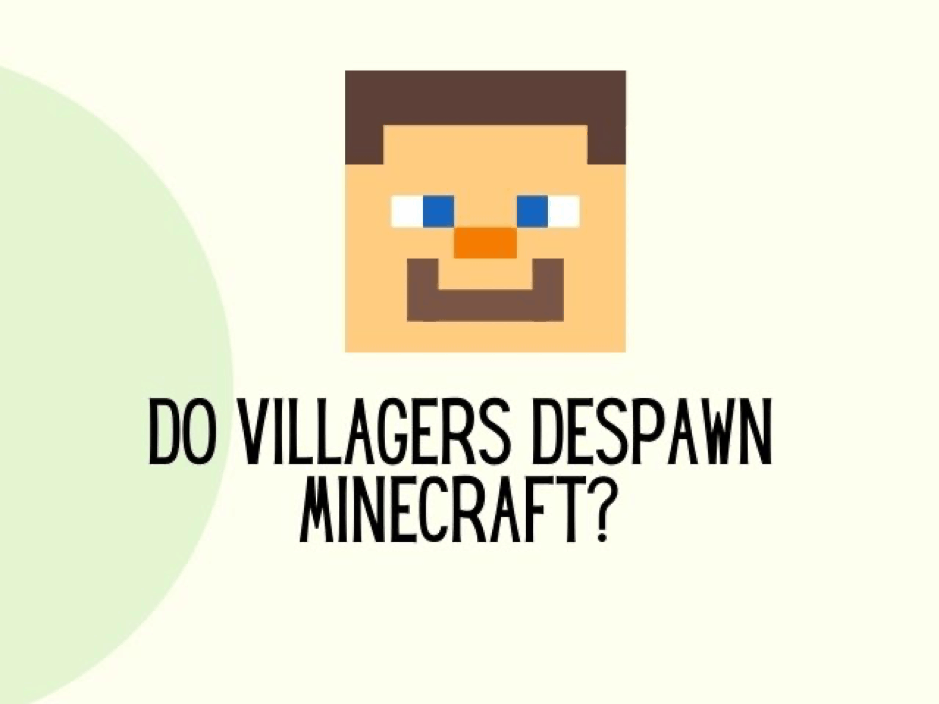 Also, you need to consider materials availability. Some materials are very rare and when you use that as the base of your house you can get stuck when you can't get the same material to complete your house.
Just like a physical house you need to include things like bedroom numbers, toilet, kitchen, plumbing, electricity supply, and many more.
Easy Minecraft house ideas
Below we will explore easy Minecraft house ideas that you can build using fewer materials and do not consume too much of your time.
1. Underground Minecraft House
The craze for building an Underground House is fairly new. Over the years people have come up with cool ideas for an Underground House.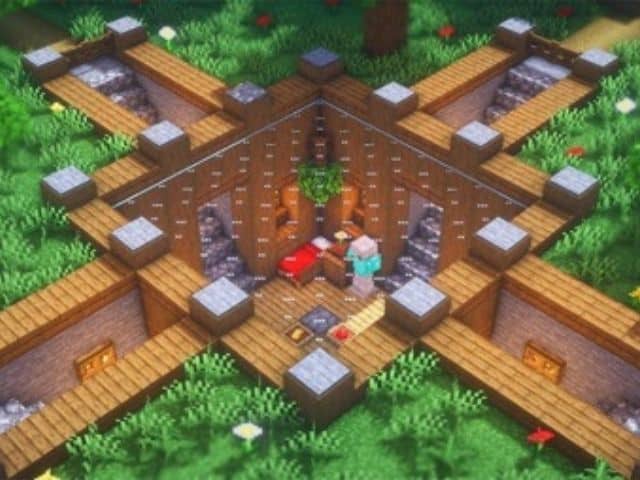 The usual design on an Underground House in Minecraft is as follows – a fully functional home that can only be accessed by using the stairs from a basement.
To make an Underground home more subtle, Minecraft players have gone as far as building them inside forests, far away from the spawn point, surrounded by lush greenery that gives the house an interesting look.
If you want to build an Underground Home for yourself, here is where you should start.
First, you have to dig a big hole. You will need to hollow out a large area.
Once you have the hollow area, compartmentalize it.
Start by deciding how many small rooms you want in your house, what will be their relative arrangement, where will the guests stay, how big will the living area be, and how many toilets there will be.
Go into as much detail as you can.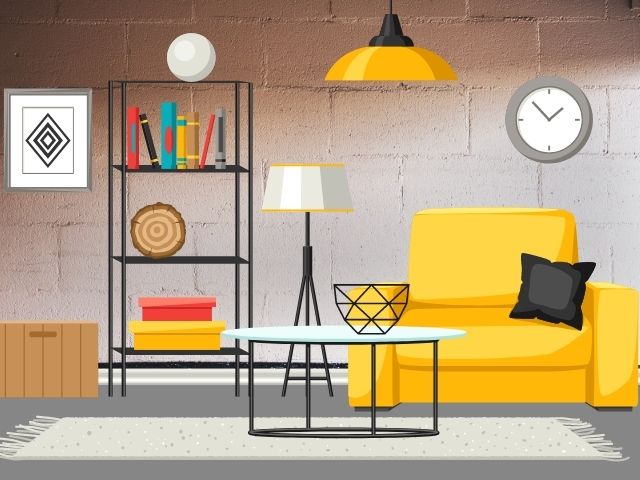 Once you are done, you might want to place a glass ceiling on top of the house, and randomly place some grass on top of it.
This way, despite being underground, your house will still get some fresh sunlight.
For lighting needs at night, you can use glow stone blocks, and torches.
2. Tree House Minecraft
When we were kids, all of us wanted a Tree House. But not many of us had one. But if you are playing Minecraft, you can build one for yourself from scratch.
When it comes to how high you can build your Minecraft Tree Houses, there is no limit.
This is why, if you are afraid of heights, you should think twice before building a Tree House.
Many Minecraft players prefer living in a home that is off the ground for one obvious reason. If you have been playing this game for a while, you must already know that there are many mysterious, and dangerous creatures, a small commission, and creepers that come out at night.
But the dilemma is, night time is ideal for repairing your Minecraft shield. If you have to fight off these creepers at night too, when will you heal, and fix your armor?
For your Tree House, you can use an existing tree, or build a completely new one from scratch.
The key here is to get the foundation right. If you can build a solid, and stable foundation base, your Tree House will last for a long time.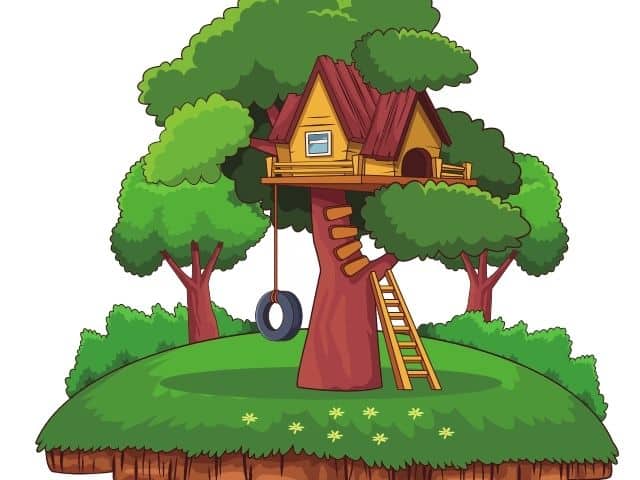 The best addition of any Tree House is a Trap Door. So, when building a Tree House in Minecraft, make sure you make one for your new home.
Depending on the height of the tree, you have to pick a ladder.
Also, did you know you can build elevators in Minecraft? It is a nice functional feature to have at your house which serves good use.
Players can make a water elevator in the Survival Mode of this game. Elevators can be placed inside any shaft that has a dimension of 2×1 different blocks.
If you can already build an elevator, great job.
3. Medieval Minecraft House Ideas
Just like any other form of house in Minecraft, there is no limit to how big a Medieval House can be in Minecraft.
People have built Medieval Houses that are built entirely using stones, which are decorated using large fireplaces and gothic cobblestones.
You can also build an ancient Japanese House or a Medieval Minecraft House that gives the vibe of a small rustic look, surrounded by green canopy trees. Or you can use a combination of both.
4. Modern Minecraft house ideas
If you do not like houses that remind you of ancient times, you can build one that has all the elements of a modern-style home.
And honestly, there are many Modern House ideas to choose from.
As far as materials are concerned, you can use stone, rock, concrete, wood, slabs, or clay to build your modern Minecraft build.
The trend in Modern Minecraft houses is that they come with large windows, that stretch from the ceiling to the floor.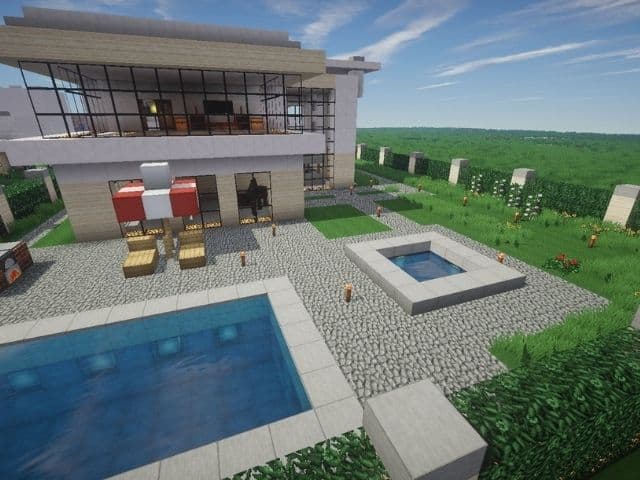 You can choose any location you want when building a modern house in Minecraft. Starting from the sea coast to remote islands.
You can even build a beach house and live there near the coastline which is the best place to build a home.
The easiest form of a Beach house in Minecraft is villas with a diagonal build or tiny stone house.
5. Minecraft survival house
For many Minecraft players, the game is incomplete without an ultimate survival base.
Players need to build a tiny survival house, or a survival small base when playing the Survival Mode in Minecratt.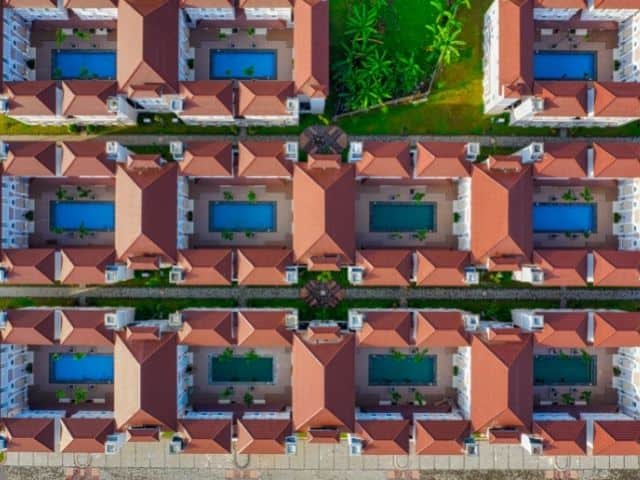 Make a list of everything you will need to survive, and build the house – that is the underlying idea here.
Compared to other forms of gameplay, there is one major difference in the Survival Mode.
As opposed to the Creative Mode, when playing the Survival Mode, players can collect every single block that will go into the structure of their Survival Home separately.
If you are a beginner, the easiest design for a Survival home for you is a two-story building.
You can use either of the floors as your bedroom. But no matter which floor you pick, make sure it serves a specific purpose.
Do not end up using the same floor as your bedroom, and your storage space for all your equipment.
You can surround your Survival home with campfire, or fences, whichever you prefer.
You can go as far as building a farmhouse build with its irrigation system.
You must include a pond in the design to complete the irrigation system.
Beginners should not try such build or else fails.
6. Small Minecraft house ideas
If you want a Small Minecraft house, then building a Suburban house is the best pick for you.
If you are not the imaginative type, then building a Suburban house is your best pick. Why? Because Suburban houses are practical and easy to build.
The basic design for a Suburban house in Minecraft is as follows – a two-story building, a spacious garage, a small garden, clean lines, a swimming pool, a porch, and a driveway.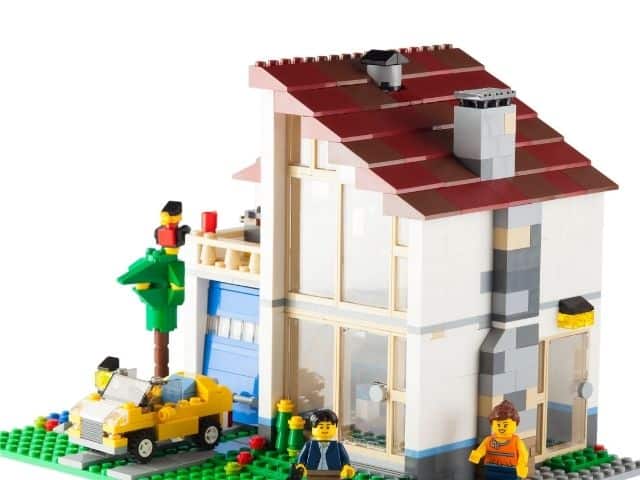 What materials can you use to build your Suburban Minecraft house?
Well, you have many great options to pick from.
The safest materials to go with our simple quartz, concrete, and stone.
You can also use marble, but they are a bit too expensive.
Mining marble in Minecraft takes a lot of time.
Marble is a simple stone-type block that originates from the RedPower World.
Due to its nature, players often refer to marbles as "non-ending".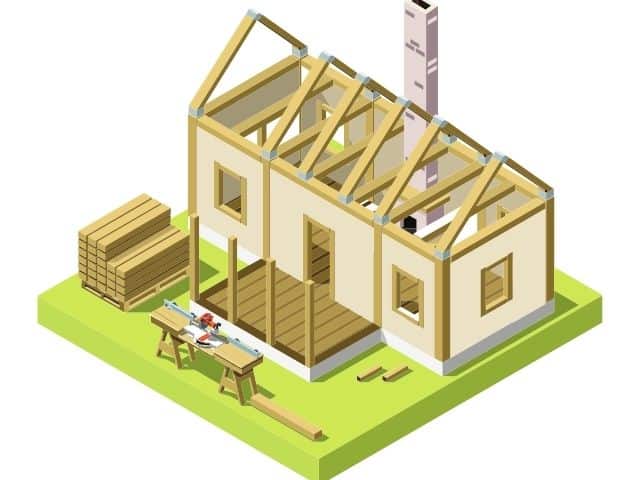 There is one mistake everyone makes while building houses in Minecraft. As there is no limit to how big your house can be, people go crazy and end up making something that looks bad.
You will see houses that are not consistent throughout the entire design.
Issues such as the rooms being too small, and the design being too
flashy are very common.
Try to pick a design that looks good. So that you can show it off to your friends who also play Minecraft.
Minecraft house blueprints
Just like building a home in real life, you need a blueprint to build a home in Minecraft as well.
Why do you need a blueprint when building a house in Minecraft?
The Minecraft Blueprints serve many purposes.
The first detail you will get to see in the blueprint is the number of blocks required to build that house.
No matter if you are building a small house, or a big house, you need a blueprint.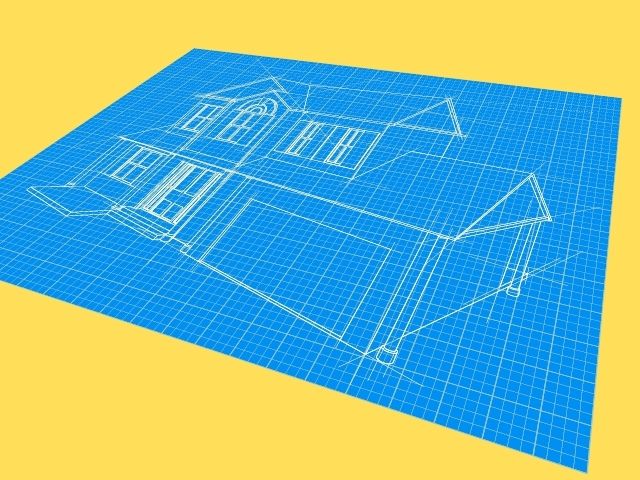 It also includes information on the height, depth, width, and required skill level to build the object in the blueprint.
Some blueprints go into as many details as they can, starting from the color of the blocks, and their relative position in the house.
Step by step design of Minecraft house
Many online resources teach you how to build a house in Minecraft, and give you fresh Minecraft house ideas.
You will find YouTube video tutorials on the mythical sausage's farm build, juns mab architecture, jun mab, and ice plains spikes biome or zaypixel's autumn cabin.
The below list contains some simple Minecraft build ideas.
Best house in Minecraft
Wooden Houses with a small pool are a good idea for taking a vacation.
In Minecraft, you can build a Wooden House, away from the chaos of the city, deep into the woods.
It is the basic starter house that requires less time yet comes with plenty of space.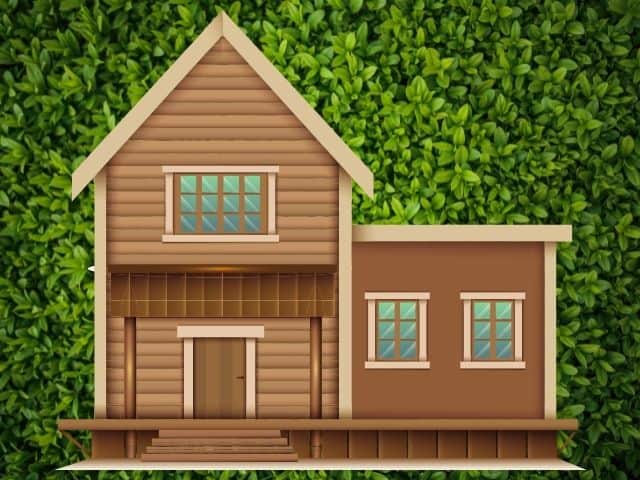 The size of the Wooden House can be anything you want. Build it in a good place. From tiny one-room cabins to fully-fledged apartments, you have the power to build whatever your heart wants.
The key to building anything on Minecraft is to have the right resources at your disposal. Unless you have that, you cannot build anything.
But when it comes to building a Wooden House using wooden planks, it is fairly easy as a bit of wood is the easiest material found in Minecraft.
So, for your next build, you might want to give it a try.
Do not pick materials that are too hard to find. If you pick such rare materials, you will face a hard time finding them when you decide to expand your house.
Conclusion
This article covered everything you need to know about building beautiful houses in Minecraft, and also some cool Minecraft house ideas.
Remember, to keep the Minecraft house designs simple so it is easy to build.
If you do not have much time, avoid complex designs. Near the coast is a great place for a Minecraft house.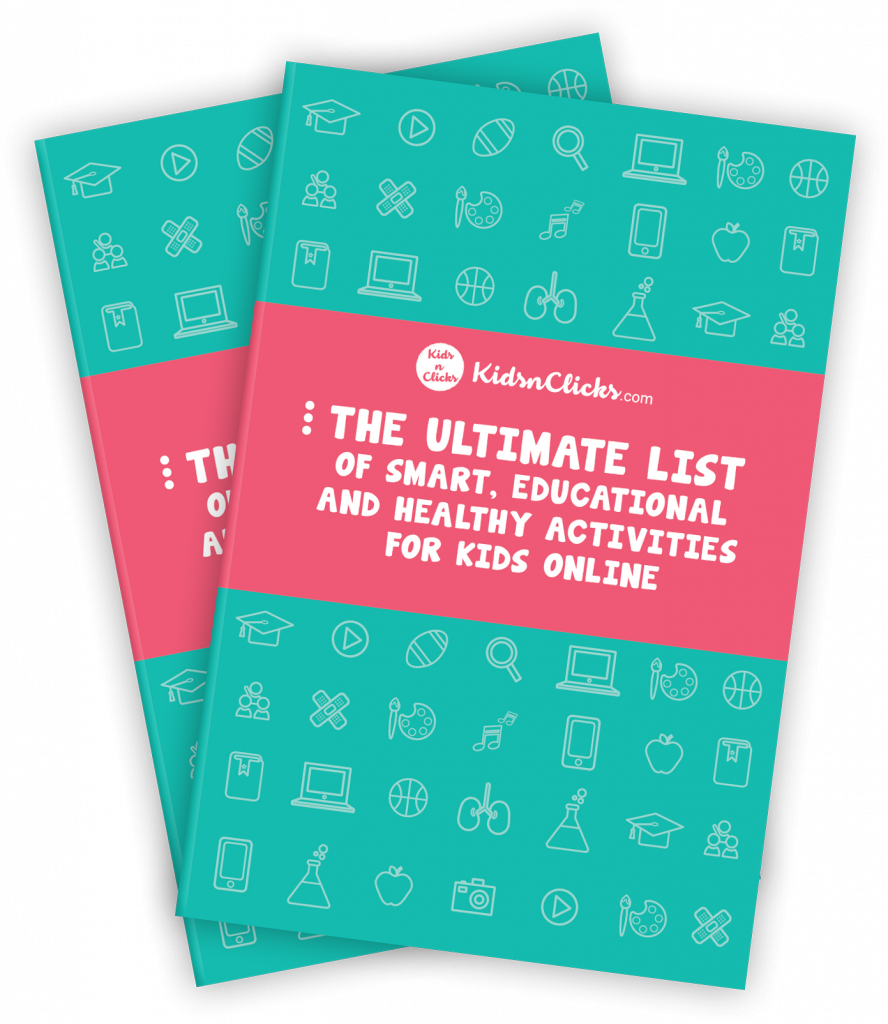 Was this helpful?
Good job! Please give your positive feedback
How could we improve this post? Please Help us.