New York is one of the dream destinations for many as it is a beautiful city, a fashion capital, and has a life of its own. The New Yorkers know this and say it freely in their various New York quotes and captions.
If you don't know cool things to say or post about the Big Apple, don't worry. This blog post has an excellent compilation of famous New York quotes – from movies, songs, prominent personalities, you name it.
With these, you have a head start, as you will know some things people have said about the city. You can also borrow an exceptional caption from any of these New York city quotes to get a good idea of what to caption for your social media posts. They are in different categories to make your work easier.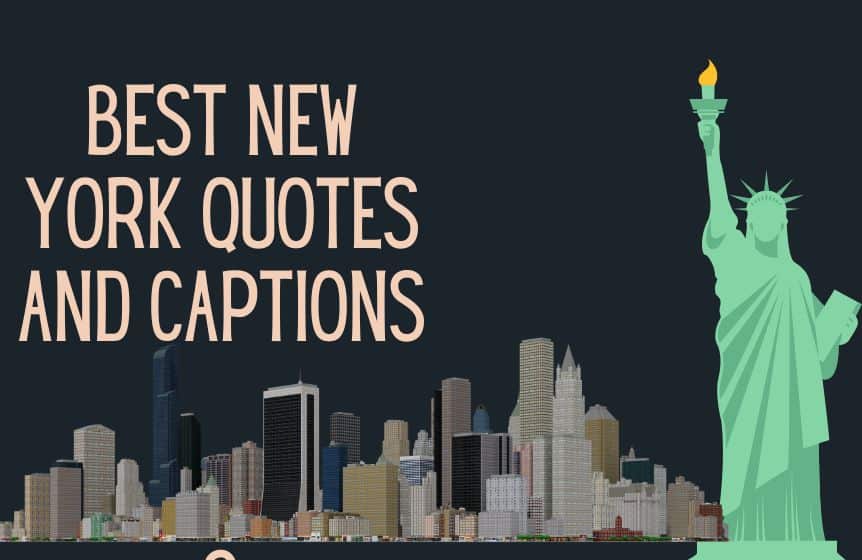 Funny New York quotes
Times Square shines so brightly – I need to wear my shades.
"If you ever see four New Yorkers getting into a cab with no arguments, just know that a bank robbery has occurred." – Johnny Carson.
An awful day in New York is still better than a good day anywhere else.
I am officially a real New Yorker because someone just asked me for directions.
I have already fallen in love. Her name is New York City.
Even in winter, NYC is still the city of tights.
New York trips can be so taxing on your wallet.
Why are you Yankee-ing my chain?
Just a little apple here in the big apple.
Winter in New York would make a first frost impression.
"When you leave New York, you are astonished at how clean the rest of the world is. Clean is not enough." – Fran Lebowitz.
"New York is an ugly city, a dirty city. Its climate is a scandal, its politics are used to frighten children, its traffic is madness, and its competition is murderous. But there is one thing about it – once you have lived in New York and it has become your home, no place else is good enough." – John Steinbeck.
 "London is satisfied, Paris is resigned, but New York is always hopeful. Something good is about to come off, and it must hurry to meet it." – Dorothy Parker.
"Superheroes in New York? Give me a break." – Stan Lee as Stan Lee, The Avengers.
"This city, this country, is a strip club. People were tossing the money and dancing." – Jennifer Lopez as Ramona, Hustlers.
 "In Hollywood, actors learn to act from watching television. In New York, people learn to act by walking down the street." – Sidney Lumet.
"When it's three o'clock in New York, it's still 1938 in London." – Bette Midler.
Christmas in New York quotes
The lights, Christmas tree decortations and ice skating ring are one of the best things about Christmas in New York. Below are some amazing Christmas New York quotes you can use for your next post.
"Oh, Christmas isn't just a day. It's a frame of mind." – Miracle on 34th Street.
"Who wants to spend Christmas in a tropical climate, anyway?" – Home Alone2: Lost in New York
"There is no more beautiful place to be on Christmas than New York City." – said Mike Roth.
"Being in New York is like falling in love. Over and over again, every minute." – Rachel Berry, Glee.
Christmas in New York is a joy on its own and a unique experience.
Welcome to the Christmas in the city feeling. 
"I passed through the seven levels of the Candy Cane forest, through the sea of swirly twirly gumdrops, and then I walked through the Lincoln Tunnel." – Elf.
"When I look out of the window and see the skyline, the lights, and people on the streets hurrying in search of love, action, and the world's greatest chocolate chip cookie, my heart breaks into a little dance." – Nora Ephron.
"I regret profoundly that I was not an American and not born in Greenwich Village. It might be dying, and there might be a lot of dirt in the air you breathe, but this is where it's happening." – John Lennon.
Related : Car quotes for Instagram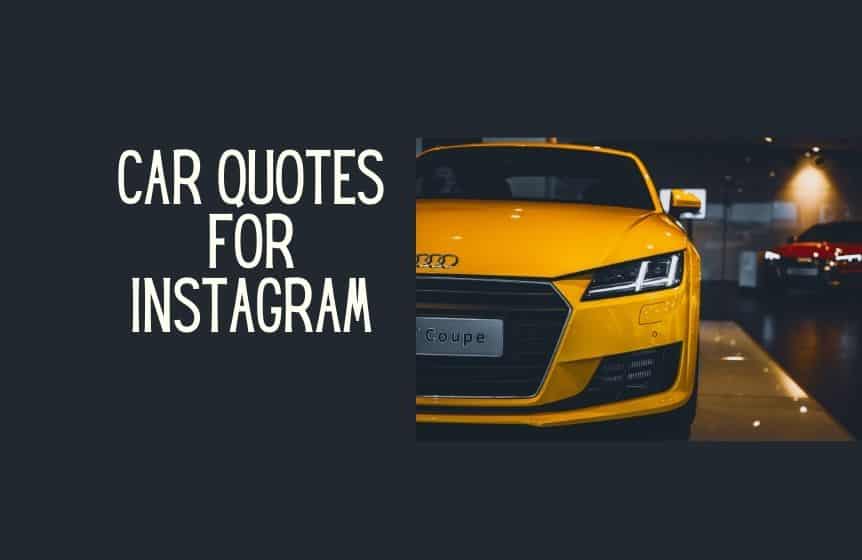 Subway New York quotes
There is something unique about visiting the subway. It could be the smell, the crown and even the eccentric look of it. Here are some Subway New York quotes you can use for your next Instagram post.
The unsaid rule is that you don't look at each other on the subway.
"New York is so diverse. When you're on the street or in the subway, you're experiencing more of the diversity of New York." -Chloe Sevigny.
"I take the subway because I don't like anyone else driving. I don't like cabs because the traffic makes me insane. On the subway, it's easier, and you'll get there faster." – Chloe Sevigny.
"If I ever have to stop taking the subway, I'm gonna have a heart attack." – Edward Norton.
"Being an actress wasn't a plan, so what's happened to me is very strange. Life isn't normal, even though I'm still a normal girl. I ride the bus, the subway, and all of that." – Gabourey Sidibe.
"I would roll pennies to take the subway to work in Times Square. I was broke, but I was happy." – Jennifer Garner.
"I get recognized sometimes, but I just live my life. I get on the subway, and I get on the bus, it's not a problem." – Joan Allen.
"On a New York subway, you get fined for spitting, but you can throw up for nothing." – Lewis Grizzard.
"The words of the prophets are written on the subway walls and tenement halls And whispered in the sounds of silence." – Paul Simon.
"No one is asking what happened to all the homeless. No one cares because it's easier to get on the subway and not be accosted." – Richard Linklater. 
New York quotes from movies.
"The thing about New York is you are either here or nowhere. You can't achieve such paranoia, hostility, or anxiety anywhere else." – Timothee Chalamet as Gatsby Welles, A Rainy Day in New York.
"I'd love to do something on Broadway, spend some time in New York." – Richard Madden, 
"Contrary to popular New York myth, the 'Times' is not omniscient." – Jeremy Piven as Dean Kansky, Serendipity.
"My father told me we were all born of blood and tribulation… but for those of us who lived and died in them furious days, it was everything we knew was mightily swept away. And no matter what they did to build the city up again – for the rest of time – it would be like no one ever knew we were even here." – Leonardo DiCaprio as Amsterdam Vallon, Gangs of New York.
"I'd rather be a cockroach on a baseboard up here than the Emperor of Mississippi." – Daryl Edwards as Fly, The Brother From Another Planet.
"None of us has been to New York before. There are Broadway shows – we'll have to find out how to get tickets… We want the essentials. Dinettes, complete bedroom groups, convenient credit, even though we've been turned down in the past." – Tony Randall as Brain Gremlin, Gremlin 2: The New Batch.
"We've busted murderers; we've taken down cartels, but today, we face the worst New York has to offer: the fire department." – Andy Samberg as Jake Peralta, Brooklyn Nine-Nine.
Related : Best fire quotes for Instagram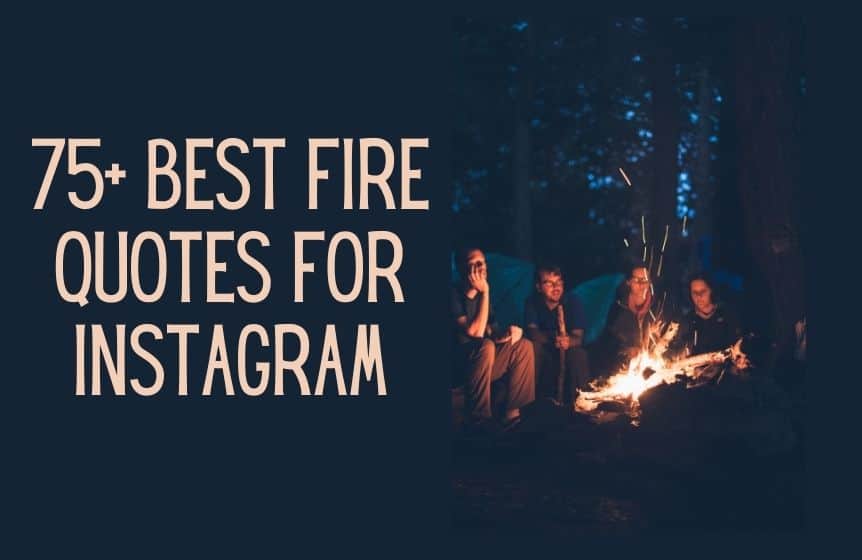 "To me, the difference between New York and London is that things are boring and staid in London." – Theo James.
"Gossip Girl here, your only source into the Scandalous Lives of Manhattan's Elite." – Kristen Bell as Gossip Girl, Gossip Girl
"New York is not as big a city as it pretends to be." – Orson Welles as Michael O'Hara, The Lady From Shanghai.
"Don't you just love New York in the fall?" – Meg Ryan as Kathleen Kelly, You've Got Mail.
"You know what it's like saving money in New York? It's like making it with your sister – it's just not done." – Paul Land as Stu.
"In my opinion, New York City police officers are courageous." – Heath Ledger, Hollywood, and The Other Hollywood. 
"I'm impressed with the people from Chicago. Hollywood is hype, and New York is talk, Chicago is work." – Michael Douglas, 
"This is New York City. A man can do whatever he wants." – Royle Rich, Moscow on the Hudson.
"If you're bored in New York, it's your fault." – Myrna Loy, Hollywood and the Other Hollywood.
"That's the trouble with ya New York dope friends. Ya got a rotten attitude." – Hubert Selby as Laughing guard, Requiem For A Dream.
"You know, New York is considerably more interesting than I'd expected." – Eddie Redmayne as Newt, Fantastic Beasts And Where to Find Them.
"Who has given us nothing but trouble for the past ten years? Who has survived sixteen assassination attempts, including two by his boss? Close! Do you want to impress New York? Eliminate Clouseau." – Tony Beckley as Guy Algo, Revenge of The Pink Panther.
"Nueva York! New York city! The big apple rotten to the core, as tonight's group, will demonstrate. They think they are tropical gangsters, but we like to call them, 'Kid Creole and the Coconuts'!'" – James Woods as Jake Wise, Against all Odds.
"Here's what I've learned – when you're happy, the whole world's New York. And that dreams are important. Someday, when you're not even looking, they find you." – Lindsay Lohan as Lola, Confessions of a teenage drama queen.
"In New York City, there's a fine line between law and chaos. On that line live Danson and Highsmith." – Ice-T as the Narrator, The Other Guys.
"New York City has changed a lot since my day. They even moved the white house here." – Keith Scott as Bullwinkle, The Adventures of Rocky and The Bullwinkle.
"I am a New York actor and I always said I will never go to Hollywood." – Hollywood and The Other Hollywood 
"You know, by the time we get back to New York, it'll be the middle of winter. So, I was thinking, why rush? Maybe make a few side stops along the way." – Ben Stiller as Alex, Madagascar 
Short New York captions
City lights and bright lights.
Late nights, bright lights, New York.
This here is the actual concrete jungle. 
Central park often perks me up.
I want a bite out of the big apple.
Once upon a time in New York.
New York, New Me.
Enjoying my time in NYC.
Does this city ever sleep?
New York fairytale.
My soul yearns for the bright city lights.
You can't paint New York as it is but as you feel it.
"New York is not a city. It's a world." – Iman.
You can tell from how I spit. Yes I'm from New York!
Related : Sunshine quotes for Instagram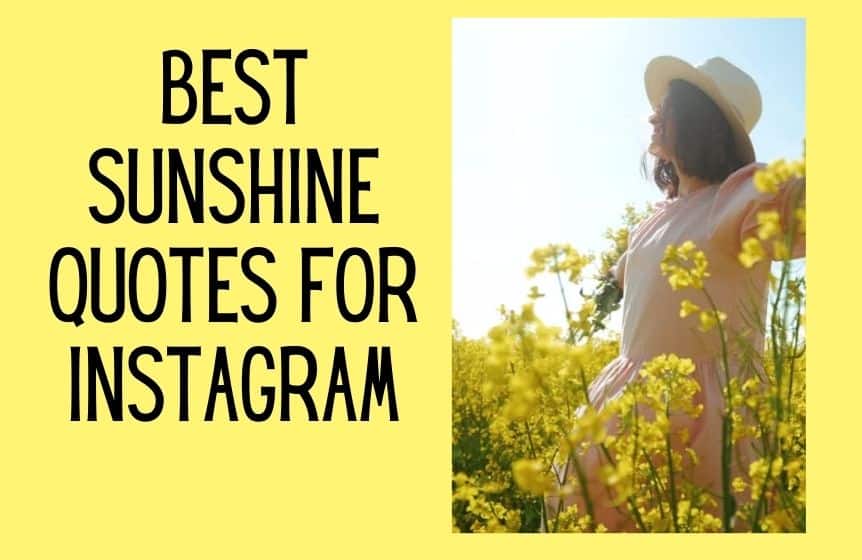 New York quotes from songs.
"Times Square can't shine as bright as you." – Plain White T's
"I'm in a New York state of mind." – Billy Joel.
"New York City is where they said, 'Hey, babe, take a walk on the wild side.'" – Lou Reed
"I want to wake up in a city that never sleeps." – Frank Sinatra.
"Brooklyn saw me, empty at the news. No water inside this swimming pool, almost over, had enough from you." – Harry Styles, Ever Since New York.
"Walking through a crowd, the village is aglow, Kaleidoscope of loud, heartbeat undercoats, everybody here wanted something more, searching for a sound we hadn't heard before." – Taylor Swift, Welcome To New York.
"Yeah, I'm up at Brooklyn, now I'm down in Tribeca, right next to DeNiro, but I'll be hood forever, I'm the new Sinatra, and since I made it here, I can make it anywhere, yeah, they love me everywhere." – Jay-Z ft. Alicia Keys, Empire State of Mind
 "A middle finger is more New York than a corporate ambush. I bleed for my hometown, and I'd die for my fans." – Lady Gaga.
"New York is appalling, fantastically charmless, and elaborately dire." – Henry James.
"Like a momma, you birth me, Brooklyn, you nursed me, schooled me wit hard knocks better than Berkeley.
"New York, I love you, but you're bringing me down. Like a death of the heart, Jesus, where do I start? But you're still the pool where I'd happily drown." – LCD sound system.
"I don't think you're right for him. Look at what it might have been if you took a bus to Chinatown. I'd be standing on Canal and Bowery, and she'd be standing next to me." – The Lumineers, Ho Hey. 
"From the south, the south Bronx on out to Queens Bridge, From Hollis Queens right down to Bay Ridge, From Castle Hill to the Lower East Side, From 1010 WINS to Live at Five, Dear New York, this is a love letter to you and how you brought us together." – Beastie Boys, An Open Letter to NYC. 
Falling in love with New York quotes
The best place to fall in love is in the Big Apple. If you recently did then share those feelings using the New York quotes below.
As much as I love you, New York, you bring me down.
"It couldn't have happened anywhere else but in little old New York." – O. Henry.
"New York is a work of art in and out of itself – a masterpiece that shouldn't be making sense, yet somehow it does." – Jacqueline E. Smith.
"I was in love with New York… I was in love with the city the way you love the first person who ever touches you, and you never love anyone quite that way again." – Joan Didion.
"All the critics love you in New York." – Prince.
"When you leave New York, you ain't going anywhere." – Jimmy Breslin.
"New York is the only real city – city." – Truman Capote.
"Sometimes, from beyond the skyscrapers, the cry of a tugboat finds you in your insomnia and you remember that this desert of iron and cement is an island." – Albert Camus
"I love the city in an irrational, emotional way, like loving your father and mother even though they are a thief and a drunk. I've loved the city my whole life. To me, she's like a great woman." – Woody Allen.
"New Yorkers are born all over the country and when they come to New York, it finally hits them: Oh, that's who I am." – Delia Ephron
"No urban night is like a night in New York. Squares after squares of flame, set up and cut into the aether. Here is our poetry, for we have pulled down the stars to our will." – Ezra Pound  
"I wake up every morning and say, 'Well, I'm still in New York. Thank you, God.'" – Ed Koch.
Related : Lake quotes for Instagram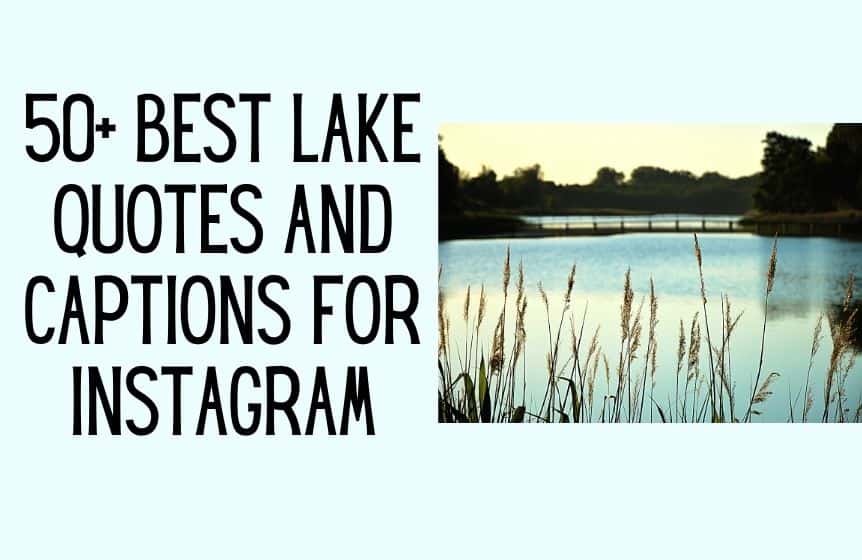 Best New York captions
"When you look at the city from the Queensboro Bridge, it's like seeing it for the first time again, in its first wild promise of all the beauty and mystery in the world." – F. Scott Fitzgerald, The Great Gatsby
"Everybody in New York has half a mind to write a book – and does." – Groucho Marx
No matter what anyone else thinks, New York is the capital of America and every New Yorker knows and always shall.
I wake up every morning and thank God that I'm still in New York.
"Living in California adds ten years to a man's life. And I would like to spend those extra years in New York." – Harry Ruby
I love the streets of Manhattan…
For every hundred times I've thought that New York is a catastrophe, fifty I've thought it's a beautiful catastrophe.
"For me New York is comfortable, not strange." – Karl Lagerfeld
What I love about New York is that you can dress the way, feel comfortable, step out and no one will judge. It is perfectly normal to be yourself.
When you walk down the streets of New York, you get that feeling like you are in a movie.
"People go to LA to find themselves but they come to New York to become someone new." – Lindsey Kelle
"There is more sophistication and less sense in New York than anywhere else on the globe." – Elbert Hubbard
New York is the place where you prove whether what you thought in theory makes sense.
In New York, you can be anonymous, where you don't know anyone and so you have time to remember who you really are.
"When you are born in New York, you become ill-equipped to deal with another city – Any other city seems, at best, a mistake, and, at worst, a fraud.There is no other city that is so spitefully incoherent." – James Baldwin
"New York is mostly a city of superlatives, a place where the brightest, the best, the biggest is the norm." -Marilyn J. Appleberg
Fun captions from New York
Here are some fun New York quotes and captions that will describe your experience in the big apple.
When you get out of the taxi and realize that New York is the only city that looks way much better than it does on a postcard.
If you can live in Manhattan, then you can live anywhere else in the world.
London remains a mystery, but New York is the explanation.
If you take the time to listen to your heart and follow it, you will end up in New York.
There are dreams, and there is living. Then there's New York somewhere in between.
This is New York, the land of all possibilities.
"If London is a watercolor, then New York is an oil paint." – Peter Shaffer
If you are new in Manhattan, it is best to have some innocence because New York is beat experienced through innocent eyes.
"One belongs to New York instantly. You belong to it as much in five minutes as in five years." – Tom Wolfe
"I love New York more on summer afternoons when everyone's away." – F. Fitzgerald, The Great Gatsby
"The glamour of it all! New York! America!" – Charlie Chaplin.
If Paris was a woman, then London is a man, and New York is a well-adjusted trans.
New York is not a place, it's a dream.
New York was never built for the happiness and comfort of its people, but to astonish the world.
New York is the place with the prettier girls, greener grass and bluer skies than anywhere else in the world.
This is a poetic city that compresses all life, all races and breeds, and lightens it up with music and other accompaniments.
To Europe, she was America, but to America, she was the gateway to the earth.
"Being a New yorker grounds you in all ways. You dress in the nicest clothes and be whoever you are, but once you step out into the streets, you're just in the school of fish." – Awkwafina.
"When I'm in New York, I want to walk down the street and feel this thing, like I'm in a movie." – Ryan Adams
Related : Best smile captions for Instagram
Time square captions
Times Square is the healer of wounds.
"Times Square can't shine as bright as you." – Plain White T's
Times Square shines so brightly – I need to wear my shades.
"Though it might feel like a cliche, Times Square is just incredible and feels the capital of the world." – Timothy F. Cahill.
When you follow the light in New York, it leads you to Times Square.
"You can't stop traffic in Times Square." – Sydney Pollack.
More like the first timer's Square, right?
New year's eve at Times Square = Magic.
I was walking at the new Times Square feeling like a ghost.
OK, I also want an endorsement and an advert in Times Square.
Try being organized while you are in Times Square.
The old dirty Times Square was more romantic and too unique.
You won't want to be anywhere else when you are in Times Square.
"There's nothing like the feeling of being in Times Square for new year's eve." – Kimberly Guilfoyle.
Statue of liberty quotes
If you visited the Statue of Liberty and would like to show off some of those great pictures, then use the New York quotes below that will describe your experience visiting the Statue of Liberty perfectly.
It's boat time – I finally made it to the statue of liberty.
"The most powerful visual in America is the statue of liberty." – Frank Luntz.
"Many of America's and New York's sons and daughters are worldwide fighting for the freedoms that the Statue of Liberty stands for." -Michael Bloomberg.
"Remember, the Statue of Liberty stands for what America is. We as Democrats must remind ourselves and the country of the great principles we stand for… We are the light. We are the Statue of Liberty." – Jerry Springer.
"The Statue of Liberty is profound. I wish she'd lighten up a bit." – Dov Davidoff.
"The last time I was inside a woman was when I went to the Statue of Liberty." – Woody Allen.
"The lady with the lamp, the Statue of Liberty, stands in New York harbor, with her back turned on the USA. She would weep if she had to face this way." – Claudia Jones.
"As I looked at the Statue of Liberty, I thought at the time, 'What a wonderful country.'" – Elaine Chao
"Out in the channel, the Statue of Liberty stood alone on her little island, her corroding flame held high in the air as the sun set over the industrial shoreline and skyways of New Jersey." – Andrea Cotto
The Statue of Liberty can be thought of as America's crown jewel. 
Famous sayings from New York
Below are some of the best New York quotes that all New Yorker will know.
"There is that thing about New York that makes you forget about sleep." – Simone de Beauvoir.
"New York might not be mine, but I love it the way I love a house, street, tree, or something that belongs to me, and I belong to it." – Truman Capote.
"There's something about New York – if you ever live there, it becomes like your home and no other place can feel good enough." – John Steinbeck
"The true New Yorker secretly wonders how people can live anywhere else, that in a sense they must be kidding." – John Updike
"I would trade even the greatest sunset in the world for just one more sight of New York's skyline." – Ayn Rand
"New York is the only city in the entire world where you can get knocked down by a passenger on the sidewalk." – Russell Baker
"Once you make your mark in New York, you are a made man." – Mark Twain
"People often say that New York is a city for the very rich and the very poor. Rarely is it said that New York is also, at least for those of us who relocated from elsewhere, only for the very young." – Joan Didion.
"When the weather is 100 degrees in York, in Los Angeles it's 72. When it drops to 30 in New York, it's still 72 in Los Angeles. Nonetheless, while there are 6 million interesting people in New York, there are only 72 in Los Angeles." – Neil Simon.
"Everyone should have a lower east side in their life." – Irving Berlin
"Now you're in New York, these streets will make you feel brand new, big lights will inspire you." – Alicia Keys, Empire State of Mind
"There is only one rule if you want to become a real New Yorker. You have to believe New York was, is, and will always be the greatest city in the world – the center of the universe." – Ellen R. Shapiro
"What I love most about New York are the people, who are mostly misunderstood. People often don't realize how kind New York people really are." – Bill Murray.
"It is almost ridiculous to set up a detective story in New York, when New York itself is a detective story." – Agatha Christie
"I go to London, Paris, Rome and always say, 'There's no other place like New York. It's the most exciting city in the whole world. It's just the way it is. That's it.'" – Robert De Niro.
"In New York, there are millions of different people who come here each looking for something." – Lindsey Kelk
"New York City is the symbolic monument to the power of greed and money – and race for rent." – Frank Lloyd Wright
"Welcome to New York. The city has been waiting for you." – Taylor Swift.
"New York is where to be. If you go to the city, you are going to the world's center – the lion's den." – Zubin Mehta.
"Give me the streets of Manhattan." – Walt Whitman
"I want to be a part of it – New York, New York." – Frank Sinatra
"New York is the city of dreamers. It is the place where the greatest dream – the American dream – has been tasted time and time again and has triumphed." – Michael Bloomberg
Conclusion
Those are the best quotes about New York. I know you have found a couple that will suit your New York Instagram captions. You can also twist them to your liking and create unique captions for your social media posts.