Have you ever wondered why a red heart on Snapchat appears next to someone's name? Everyone knows how Snapchat's appealing features have young adults enthralled compared to other social media platforms. This is proven by the fact that there are 332 million daily active users on the Snapchat app. 
Some Snapchat users prefer to text message, while others prefer to watch videos from the Discover page. Then some obsessively use the app, competing for popularity and a top spot on their friends' names.
You may be wondering how to get back the red heart on Snapchat.
When you don't have a red heart on Snapchat with your best friend, it's easy to become frustrated.
Don't give up! You must have put in a lot of effort to keep your snap streak going and increase your Snapchat score.
Don't be disheartened if you've lost the red heart on Snapchat. With our help, you can regain that enchanting emoji right now!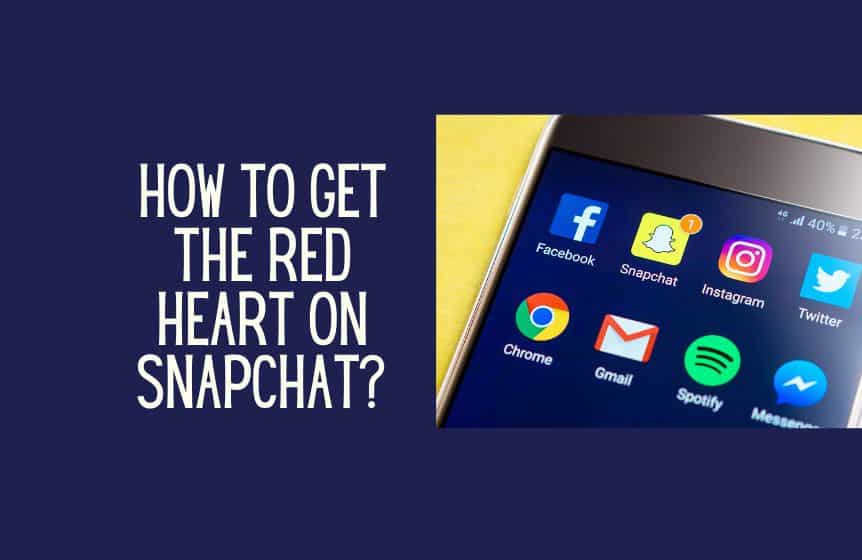 What does the red heart on Snapchat mean?
Snapchat has long been a popular all-purpose app for a lot of people. You can take pictures and send them to your friends right here.
You can chat with your friends, make your avatar, and form special bonds with them. Snapchat works similarly to how you rank your best friend status.
Snapchat has customized and specialized friend emojis based on your friendship level. They appear in the chat with your friends.
They all represent different meanings. To be more specific, your best friend.
A red heart represents your "number one best friend."
How to get the red heart on Snapchat?
It's unfortunate, but you'll lose your red heart on Snapchat if you can't continue your daily snap routine for straight weeks. As a result, we've assisted in restoring the red heart on Snapchat.
Here are two options to help you get out of this bad situation.
Method 1: Restoring the Red Heart
You need to figure out why you lost the red heart. This method will teach you the reasons for and the mechanism behind Snapchat's friend emoji.
Try to stick to all of the simple terms outlined below.
Send a lot of snaps than other friends.
Keep the streak going by chatting every day.
Repeat the process over a length of time.
Maintain the routine for at least two weeks.
Don't miss a single-day snap streak.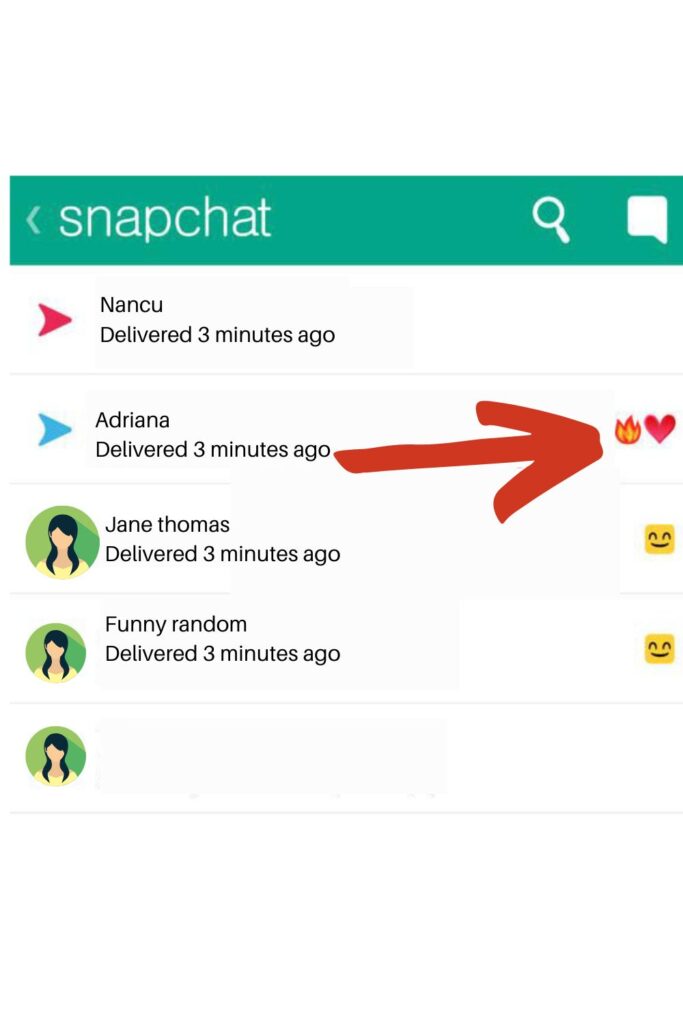 Obtaining Snapchat friend emojis is a two-way process. You both need to snap more than usual and do everything relevant.
You can only get the red heart back if your friend helps you get the red emoji back. You lose your red heart on Snapchat when your activity with your best friend changes.
It may be that either they aren't snapping back with the same zeal, or you aren't. Unfortunately, you cannot restore, add, or replace the friend emoji.
Method 2: Using Snapchat Settings, Personalize the Red Heart
Is the previous method too tricky for you? Can't wait for another two weeks? So, we've devised a small hack to assist you. You can now restore the red heart emoji via settings.
Follow the instructions.
For Android Users:
Open Snapchat on your phone.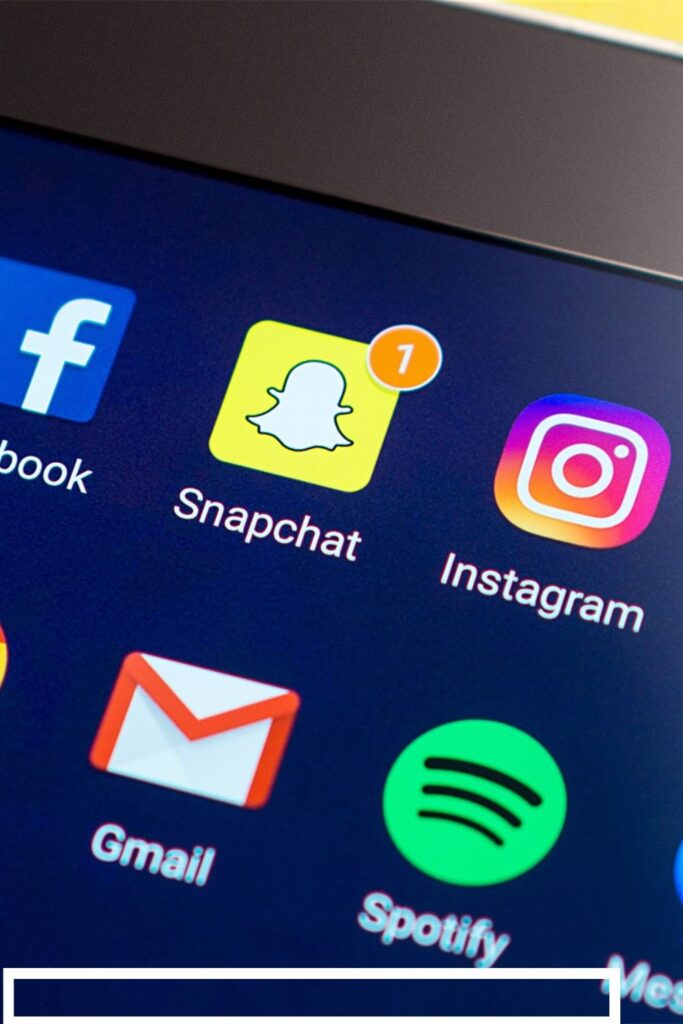 In the upper left corner, tap the bitmoji.
In the upper right corner, click the setting.
Scroll down to Customize Emojis.
For iOS Users:
Take the first three steps outlined above.
Select Manage.
Choose Friend Emojis.
After that, check which emojis are still in your best friend's chat.
Is there an emoji with a smiley face? Yes! Choose that emoji and change it to a red heart.
The red heart has returned to Snapchat with a tiny tip!
How to Reset Friend Emoji Preferences
From the Customize Emojis screen, scroll down.
The option "Reset to default" will appear.
When you click on it, the emojis will return to their original position.
Has the yellow heart on Snapchat disappeared?
Snapchat users who are each other's number one best Snapchat friends receive the yellow heart emoji. This emoji will appear if you and another Snapchat user exchange the most Snapchat text messages.
On Snapchat, the yellow heart disappears or vanishes for two reasons:
If you stop sending frequent snaps or interacting with the person, the yellow heart associated with that person will vanish.
When it turns red, this is the second reason. If you keep your yellow heart streak for more than two weeks, it will vanish and turn red.
So, if you don't want to lose your yellow or red heart, keep interacting with that super bff or top friend, and send them regular snaps.
Related : How to get yellow heart on Snapchat?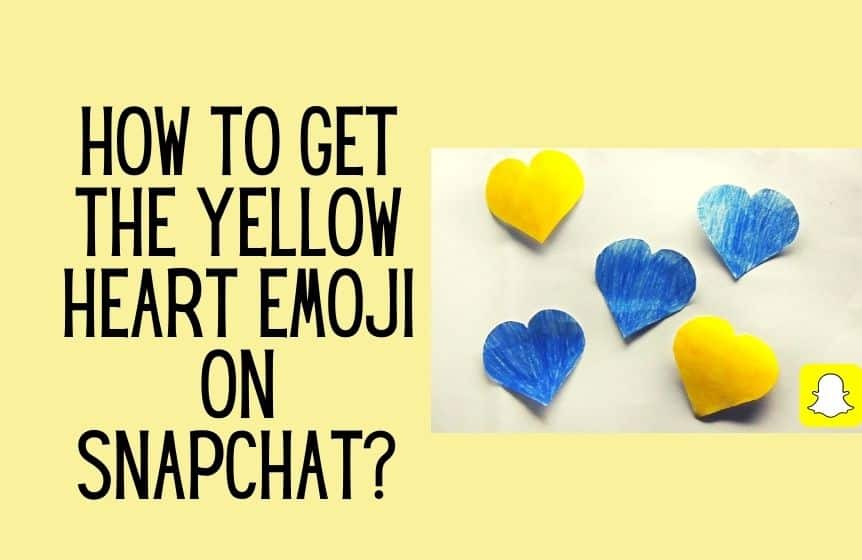 Can you get a red heart on Snapchat while chatting?
Sadly, the answer is no. Only Snaps containing photos or videos contribute to the best friends' status on Snapchat, so chatting will not get you the red heart on Snapchat.
Instead, mix up your messaging by taking photos and videos in addition to Snaps.
Of course, these photos can include anything other than anything if you only look for the red heart. Place your hand over your phone's camera to completely black out the screen, then write your message.
However, it takes two people in the right conditions for the red heart icon to appear, making it one of the most challenging emojis to get next to a person's name.
Conclusion
For new users, Snapchat emojis can be pretty perplexing. If you're new to the app and are wondering what the red heart on Snapchat means, it means you're best friends with someone.
You get the red heart if you regularly send snaps to someone on your contact list and receive them back for consecutive weeks. This indicates that a person has best friend status in your life, and you enjoy spending time with them daily.
FAQ
What does the pink heart emoji on Snapchat represent?
The Pink Heart emojis on Snapchat represent your best friends.
How many yellow hearts can you have on Snapchat?
You can have up to eight best friends list in ranked order on Snapchat hence eight yellow hearts. The yellow heart emoji denotes that you and the other person are each other's best friends.
What does sweat drop on Snapchat mean?
The sweat drop emoji can indicate that someone is "thirsty" or is attracted to you.
What do birthday cake emojis mean?
The emoji cake is a birthday cake emoji that is commonly used in digital communication to wish a happy birthday. Use this as a birthday emoji to wish someone a happy birthday.
What does the hourglass emoji on Snapchat mean?
The hourglass emoji beside your friend's name reminds you to continue your snap streak. If you have yet to send a snap to someone, the hourglass appears.
What does the fire emoji on Snapchat mean?
The fire emoji appears next to the user's name when mutual friends are on a snap streak.
What does the smile emoji on Snapchat mean?
If a smiley face emoji appears next to a friend's name on Snapchat, it indicates the closest level of friendship.