Secret conversation in messenger is a great feature in Facebook messenger that allows us to chat privately with anyone we want. However, this is feature is only available for mobile users, not website users.
The secret conversation in messenger is encrypted, which means no one can read these messages, even Facebook.
In this blog, we will go into more detail on what is a secret conversation in messenger and how it works.
What is a secret conversation in Messenger?
It is an end-to-end encrypted message that has a timer on it. Once the time is up, the messages will self-destruct.
Only people who are in the chat can see the messages. Even Facebook and law enforcement cannot access the secret conversation in messenger.
The messages can only be read on the device that you choose to read them. Once it has been read, it cannot be opened on other devices. For example, if you have read the message on your mobile phone, you cannot reopen it on your other mobile phone or laptop, and if you want to use a secret conversation on other devices, you have to start a new conversation on that device again.
Using the secret conversation in messenger, you can set how long the messages will stay. For instance, set a timer for 5 minutes, and the messages will disappear after that time. The minimum display time for this secret chat is 5 seconds, and you can extend this to 24 hours maximum
Secret conversation In Messenger Age-Requirement:
The minimum age is 13 years if you want to use this service. However, parents having younger kids should encourage them to use Facebook Messenger for kids instead.
Do check out the list below for more options.

How to view secret conversation in Messenger?
If you want to use secret conversations in messenger, you need to update the application first and then you can use this feature.
Here are the steps that you can use to create a secret conversation.
Open Messenger on your mobile device.
Click on the new message/conversation icon at the top right corner of the screen.
Choose your friend from the list to who you would like to send the message.
Set a timer for the messages to self-destruct. You can choose as little as 30 seconds and up to 1day (24 hours).
Secret conversations are only available to use on the Messenger app on iOS and Android devices and can not view on other devices even if you will log in from the same id.
Follow the steps in the video below to set up secret conversations in messenger :
How can you tell if someone has a secret conversation in messenger?
If you send a message to someone using the secret conversation on messenger, the other person will know that this conversation is private.
There will be a message bubble that will notify the other person.
There will also be an image that says, 'Encrypted from one device to the other'. This will inform the other person that the message is using the secret conversation chat on messenger.
psst, don't forget to : Download the PERSONALISED THE GROWTH MINDSET KIT helps children to stay calm, confident, and grounded even when growing up around social media.

What does 'You added one new device in secret conversation' mean?
It is possible to add secret conversations to multiple devices.
You will need to install the secret conversation app on the new device and sign into Messenger on that new device.
Here are a few things that would happen when you add a new device to access your same account for messaging someone:
Conversations from previous chats will not appear on the new device.
A notification will be sent to the person you are chatting with that you have added a new device.
You will start getting new messages on the new device once the secret conversation has been activated on the new device, but you can not access your previous messages on this device.
Can you recover deleted secret conversations on messenger?
Once a message is deleted during the secret conversation, it cannot be retrieved.
However, if you did not use secret conversation but just the normal Messenger chat, you can view the archived conversation.
Here is how you can do that:
Open Messenger
Next to chat On messenger, click on the three red dot buttons.
Click Hidden Chats.
Do secret conversations show up in Messenger?
The secret conversation is not visible on Facebook char or messenger.com
They can only be viewed on the device you have approved for the conversation and on the recipient's device.
How to view the secret conversation in messenger history?
Once the conversation is gone, it can never be retrieved.
It is also possible to have a conversation on the regular Facebook Messenger chat and a secret conversation with the same person.
There is a lock button on the Secret Conversation, and a user can click on the lock button to unlock it and turn it into a normal Facebook Messenger conversation.
The secret conversation can be deleted from the Facebook Messenger app. However, deleting your conversation does not mean the other person has deleted their chat.
How to change secret conversation device?
You can change the device you use or add a new device, but you will need to start a new secret conversation when using a new device.
Old conversations cannot be viewed when using a new device.
How to delete Secret Conversations?
Click on the profile icon and choose Secret Conversations. Then click on Delete Secret Conversations and tap on Delete all.
However, do note that while the conversation is gone on your device, it may still be available on your friend's device unless your friend deletes it as well because this will only delete the chat from your device and remain in your friend's chatroom until its disappearing time. After that, it will be deleted automatically from both devices.
Secret Conversation Key :
When using Secret Conversation, both users will have a passkey. This is used to verify the messages are encrypted.
This is an optional process that users can use to compare passkeys.
To access your passkey, open a conversation, click on the name of the person you are chatting to and click on Device Keys.
The end-to-end encryption of secret conversations makes it safe to use. However, do keep in mind that leaks and hacks can always happen in the online world.
Parents' guide on secret conversation on messenger:
Talk to your child about the dangers of using secret conversations and the possibility of their conversation being screenshot and shared with others.
Inform your child how to block people they do not want to chat with.
Encourage your child to talk to you if someone says something that makes them upset or uncomfortable.
Check out the Growth Mindset Kit designed to raise confident kids growing up with tech

Other Facts About Secret Conversation On Messenger :
Facebook introduced this secret conversation feature in 2017 to provide more security to its users while sending messages with their connections.
All conversations can still be screenshots, which threatens the other user.
The secret conversation is encrypted, meaning it cannot be accessed by the intelligence service or even Facebook employees.
A timer is used for messages to self-destruct after reading by the recipient.
If a message disappears from the chat, it is not retrievable anymore.
Another person to who you send the secret message can not identify it through the mobile notification that you have sent a message to them.
Secret conversations are only available for mobile users, not for website users.
If you deleted the entire chat from your side, it would still be visible to the other user on your chatroom unless the message disappearing time is over.
You can now use video and audio calls in secret conversations as well while this feature was not available before.
Before you go, don't forget to check out the

PERSONALISED

growth-mindset kit you can use at home or in the classroom.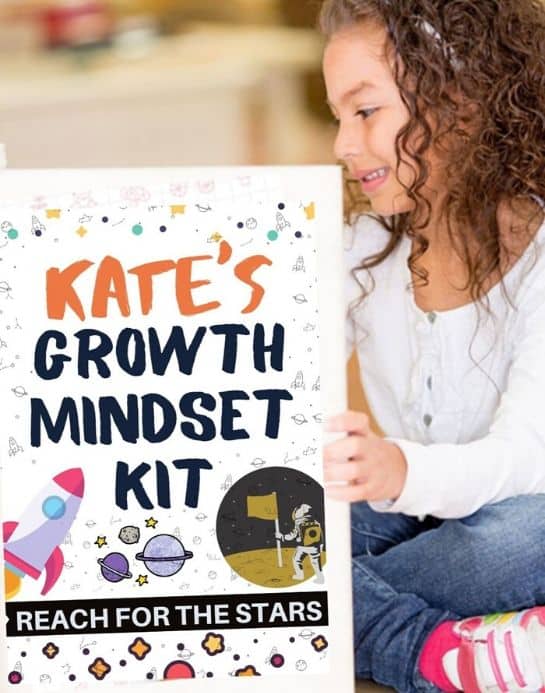 Was this helpful?
Good job! Please give your positive feedback
How could we improve this post? Please Help us.