Like any other social media platform, TikTok also adds a bio section on every TikTok user's profile. The bio section helps other TikTok users find video content they find interesting. If you are new to TikTok or haven't set your TikTok Bio yet, we will show you how to set TikTok bios in this article.
How long has TikTok been around? Even though this social media platform is relatively new, it is hard to imagine life with it. TikTok is currently available in more than 150 countries.
The TikTok mobile app has been downloaded more than 200 million times in the USA alone.
Unlike other popular social media apps, Chinese tech company – ByteDance was behind developing TikTok. Back in 2016, the company launched TikTok in China.
After its immense success in the local market, ByteDance unveiled TikTok for the global market. As of 2022, over a billion active users are on the platform.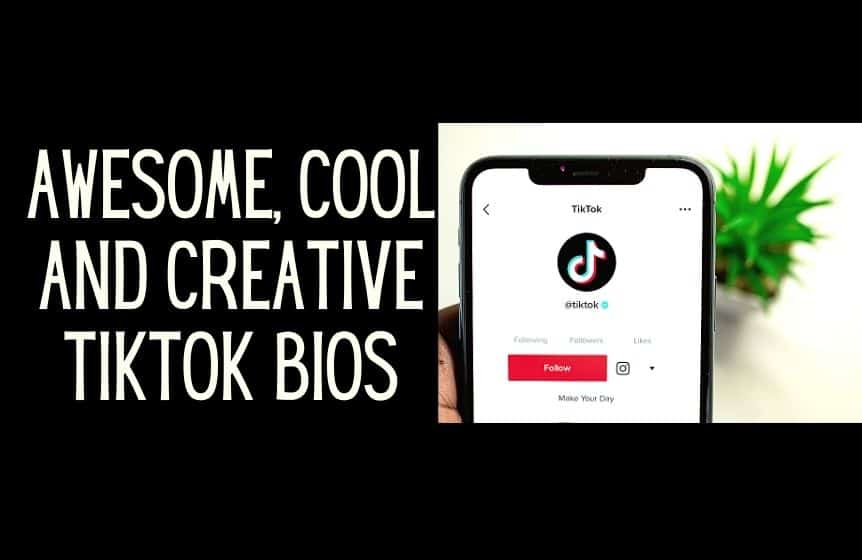 What does 'link in bio' mean on Tik Tok?
Link in Bio is a standard text phrase in almost all TikTok posts. Not only on TikTok, but this phrase is also widely used on Instagram profiles. But why do TikTok content creators use this prefix with all their post captions?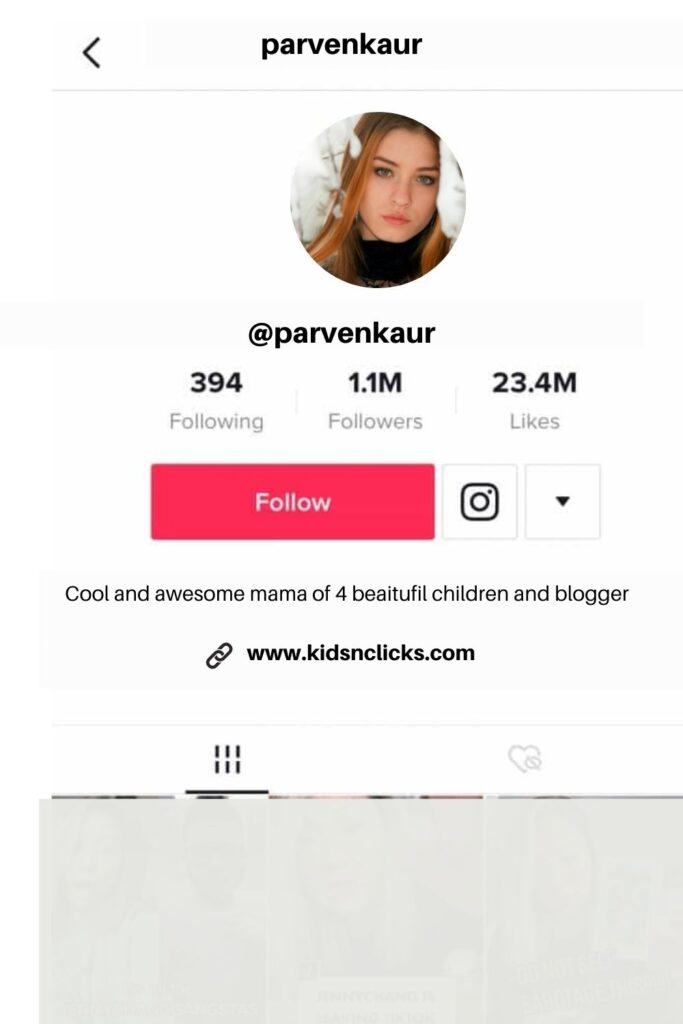 You can use different online tools (bio tools). Having a link-in-bio tells the users that they can find more information about the TikTok post by visiting the clickable website URL in the creator's profile. 
One such tool is Linktree links (Linktree URL). It is one of the best tools to tailor your shareable links.
Every TikTok user can use a link on their TikTok Bio. After creators have mentioned this part in their TikTok posts, they can then click on the link in their post or on their profile. But what is the benefit of doing this?
If you ask a digital marketer, they will tell you this is a proven tactic to draw traffic to your website. For instance, if you run a home interior agency, you can add the link to your business website on your TikTok Account, Instagram account, or other social media profiles.
Users who like your content on TikTok can visit your website for further information and even hire you for their projects. If you have a small business or a small online store, it is an excellent opportunity to grow your business.
But here is a question, does the TikTok application penalize its users for using the phrase link in Bio? Well, no.
No TikTok algorithm will punish you by reducing your post's reach on the platform. So that means using the phrase is safe.
How to find someone's Bio on TikTok?
While scrolling down your TikTok feed, you will often encounter the term Link in Bio. You might even discover the TikTok hashtag #LinkInBio.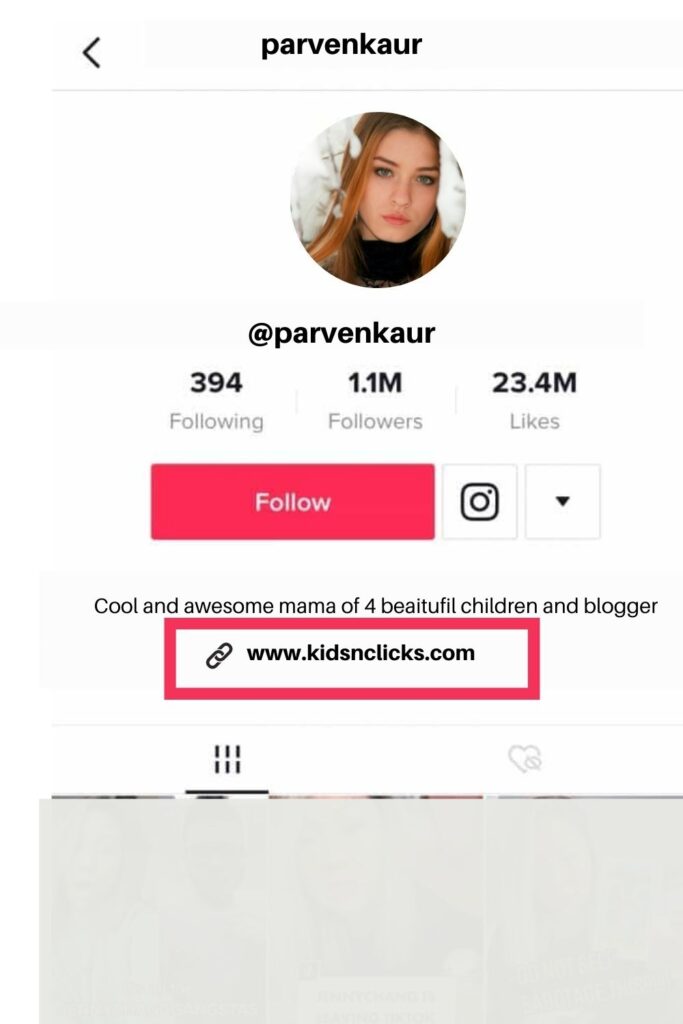 When you see this message, know that it means that you can find the Bio of the TikToker on their profile. You can land on their profile by tapping on their TikTok profile picture or their TikTok username. (Android users and iOS users)
At the bottom of each TikTok user's biography, you will see the section #LinkInBio. It is located right above the TikTok videos section.
How to add a link to a TikTok bio?
Before we learn how to add a link to a TikTok bio, let us look at some good practices for adding links to TikTok bios.
Sharing links is a standard digital marketing tactic. Marketers share links to their business landing page to increase their website traffic or even Alexa ranking.
The higher the visibility of your website, the higher the Alexa ranking for your site. Although it is a great way to increase the Alexa ranking of your TikTok profile, this poses a significant threat.
Marketers would share links to their site on every forum they could find. Some would even go as far as pasting the connection of their business website in YouTube's comment section. Why is it wrong? Well, when people start doing this, it reduces the integrity of the host site.
Related : How to have no profile picture in Tik Tok
For instance, if you watch a YouTube video on digital marketing, you would not want to come across comments containing links to trading sites.
There is another reason many sites restrict random link sharing, which is to protect the younger audience. If anyone can post any random link, people will start posting links to adult sites everywhere. Do you see where the problem is?
Abusing online link-sharing is precisely why many social media platforms, including TikTok, have strict policies for adding links in Bio.
If you are leveraging TikTok to build a brand or an online business profile, you must be careful with the links you are sharing on the platform.
Also, if you are sharing small portions of your full YouTube videos on TikTok, make sure you attach the correct links in their bios. Lastly, be extra careful while using affiliate links on your TikTok profile.
Now follow the steps below to create a bio link on your TikTik account
In the first step, you have to turn your regular personal TikTok account into a TikTok Business account. Open TikTok's privacy settings and navigate to Manage Account>> Switch to Business Account.
To add a link to your TikTok profile, select "Edit Profile" and paste the link inside the link field.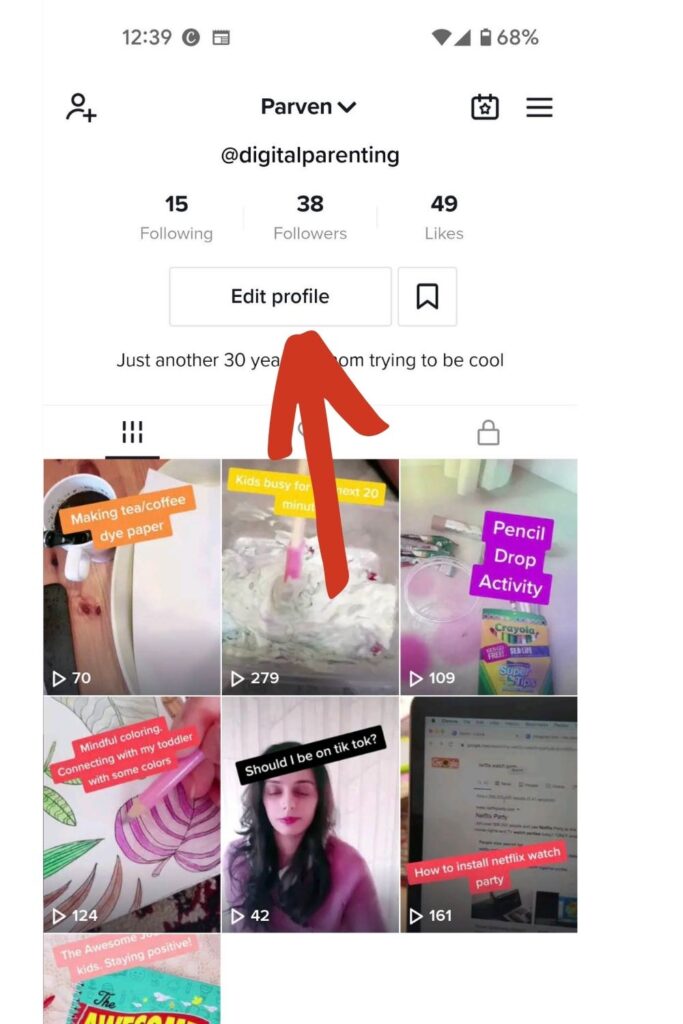 Know that you cannot add a list of links on your TikTok bio page.
This process work for both private Account and public Account.
If you cannot add links in your TikTok Bio, make sure you are using the latest version of TikTok. You can download the app from either Google Play Store, App Store, or iTunes.
You need to login to your TikTok profile using your login credentials. (Contact number/ Email Address)
Did you know you can use the TikTok QR code to share your TikTok Account with others?
Best TikTok bios for girls
Check the list below to see some of the best TikTok bios for Girls. You can use these bios on your TikTok profile page or your TikTok posts.
We met for a reason.
Nothing in life can keep me down.
No one can tame me.
I can be both bad and sweet.
I am a princess.
I got both class and beauty.
You have to be strong if you want to rule the world.
Be happy, and you will become naturally beautiful. 
I don't buy 15 pounds of makeup.
Let eyes do the talking.
Beauty never begs for attention.
I am the girl you have always dreamt about having.
Create your magic.
Hate me, or date me.
Fashions fade, style is eternal.
I am unique.
I don't dress to impress others.
Best TikTok bios for boys
An average teenager spends almost 50-60 minutes on the platform daily. On TikTok, the number of boys and girls re nearly equal. If you are an ardent TikTok user, check the list below to find an excellent TikTok caption.
Stay home, stay safe.
Tough time doesn't last.
Peace is seeing the sunrise or sunset.
No time for haters.
I love the way you walk, talk and laugh.
People always leave.
Give more, and expect less.
Life is nothing but a combination of choices.
You get to create your sunshine.
You will always find a reason to smile.
Be natural, not perfect.
Don't let anyone steal your spotlight.
I only love myself.
I love how you talk.
Don't get too attached.
To be successful, you need to believe in yourself.
TikTok bios for business
Here are a few fantastic bios for US users. If you run a business using your TikTok Account, using a good caption is good to boost traffic to your page.
Life isn't perfect, but your business can be!
We Find Ways. We Do.
Your Vision. Our Service.
No excuses, only results.
I don't play games. I win them.
Free international shipping.
Messy bun and having fun.
Humble, with just a portrayal of Kanye.
I was born not to impress but to express.
Time is relevant. Waste it genuinely
Sweet as sugar, tough as nails.
Related : Matching bios for Instagram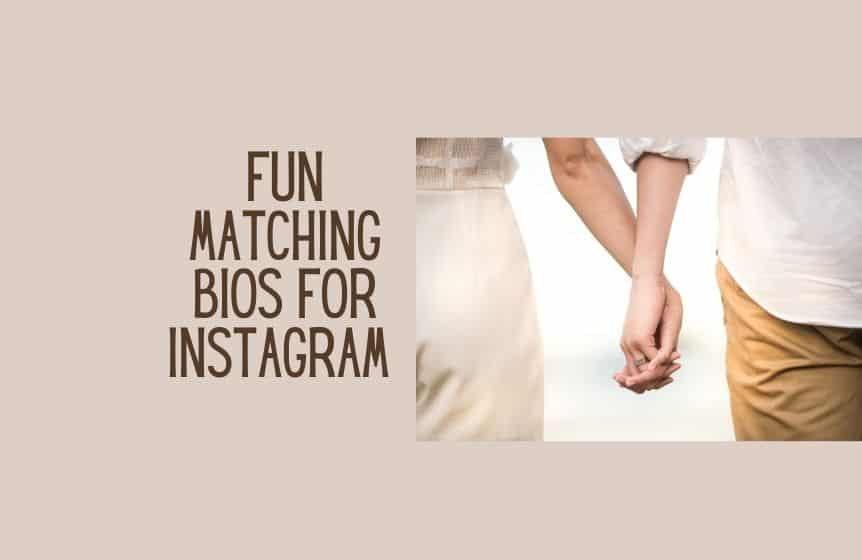 TikTok bios for baddies
There are different ways you can impress your audiences on TikTok. Below are some baddies TikTok bio.
Oh, hey. Welcome to my TikTok.
Here for the drama of it all.
Not your average e-girl or e-boy.
When in doubt, laugh it out.
Stay for the mems and the memes.
Wow, look at all those #views.
I was glowing with the flow.
Whatever, I'm still fabulous.
Tap, tap, tap. What is this thing?
I'll go viral tomorrow. I'm busy today.
Snacks and snuggles for the best boy
Funny TikTok bios
Before you go ahead and use any of the funny TikTok bios listed below, know that there is a character limit to what you can put up as your TikTok Bio.
Attention: I need your attention!
God bless this spicy disaster!
I want to ride a T-Rex into the sunset.
Keep distance. I'm the most excellent rude person around here!
Life's a party, and I'm the piñata.
Pee on them to assert dominance.
Too goofy for life.
A weirdo, but I'm honest though.
Fair Warning: Don't.
She was glowing with the flow.
I may be wrong, but I doubt it.
I'm quitting TikTok. Change my mind.
My content is only for the pure of heart.
Putting the "do" in "weirdo."
So apparently, I'm funny.
Ugh, do I have to?