Regular TikTok users will know there's a lot of work required to make short videos. Learning dance routines, editing the video, putting the best TikTok captions, and even picking the right audio might not be a walk in the park for everyone. In addition to catchy video content, you need to add catchy TikTok captions to engage with your audience.
Which is why this blog post contains cool captions, so that while you are busy making the next viral video, you do not have to worry about the caption as well. They are divided into different categories to make your work easier.
The next time you have an entertaining video for your TikTok profile, just select a good caption (or as many as you need) from this detailed list.
TikTok captions that go viral
Here are some of the cool TikTok captions to use when you have that awesome video that is sure to go viral:
Just like riding a bicycle, in life you have to keep on moving to maintain your balance.
If only everyone had brains!!
DIET in full: Did I Eat That?
My second favourite F word is Friday.
Sorry I didn't notice you. I was busy making a TikTok video.
You laugh, you like the new video. Deal?
I was advised, "Don't try this at home." So I shot it at a friend's home.
Whoever said that nobody is flawless hasn't yet met me.
Me and sarcasm are great friends.
Fell in love and got my heart shredded into pieces.
Laugh away your stress.
Today brings another chance to be a TikTok star.
Not perfect, just unique.
If it makes you happy, then go for it.
If it does not seem right, maybe it's left! LOL.
Just escaped Instagram to TikTok for life.
Lost my sanity somewhere, and now I feel free.
Blame this on the whisky.
Is it still a challenge when it's not challenging enough?
Don't be surprised. I'm also lost for words.
If you follow me, at least tell me where we are going coz I'm also lost.
When you are alone, no one can hurt you but you yourself.
I wish they warned me not to grow up. It's a trap.
I knew I was born for something special. TikTok videos.
Nailed in just one take.
Don't believe everything you see on the internet… They are hiding their pain.
Say no to a boring life. Fuel your fire with dance and TikTok
Imagine if we could be best friends till death, then stay as ghost friends and scare the crap out of people when we walk through walls.
Buddies don't let their buddies do silly things alone.
Are you into love at first sight, or should I come back later?
It is only good friends who make hard times manageable and good times great.
Living a positive life makes you an awesome person.
Hey, it's never that serious. Put a smile on your face sometimes!
Related : How to save Tik Tok videos?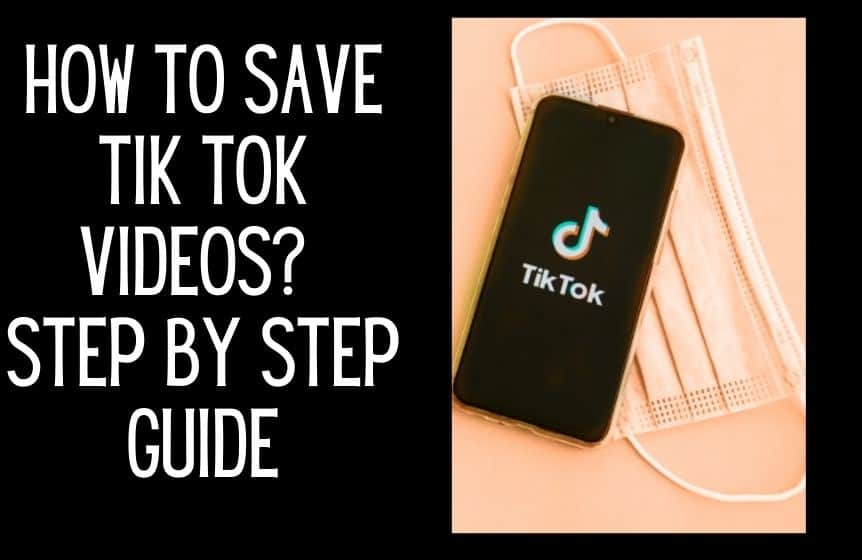 I low-key belong to Hollywood Walk of Fame.
It's not the big things that make friendship, it's the thousands of small things.
True friends are the people who remain with you when you have really screwed up.
So many dance challenges, so little time to practice.
Even in a sea of people, my eyes will still see you.
A life with great friends and good adventures is a life well lived.
Light travels faster than sound. That's why they appear bright until you hear the words out of their mouths.
This is just me with my allergic reaction to everyday life.
Every love story seems beautiful until you follow it keenly.
Stop wasting time, waiting for 'the best time', start now.
Witness history unfold.
I'm looking for friends with the same mental disorder as mine.
If you trip and all, just say it's a new dance move.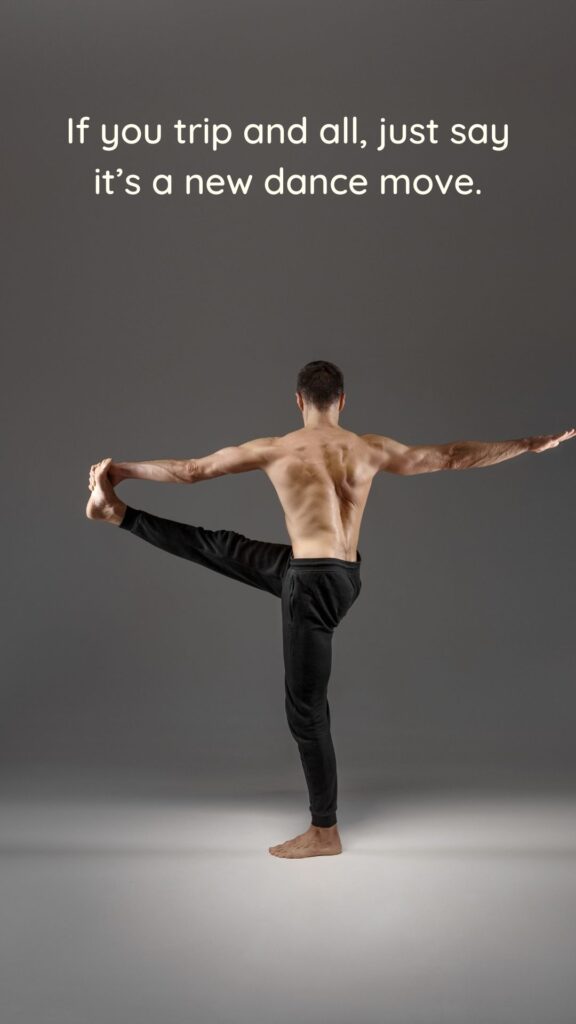 Funny TikTok captions
There is nothing as attention catching as good humor. Here is a list of funny captions to accompany your funny videos and make you stand out:
It is only fair if you don't even know how long this TikTok took to be cute.
This is your only chance to see history in the making.
Looking for the next big content house.
Hollywood, here we come! See you soon in LA.
It's me again! The most amazing dancer on your feed.
It took time for the greatest dancers to be great. Tha doesn't apply to me.
Were they serious when they said it was a challenge?
Dancing with the stars better come calling before they lose this rare talent!!
Who said we'll never be famous? See now I'm always on your feed!
Never knew that goofing around could be my talent.
Learn to take a moment to think whether it's really worth your time.
Not exactly sure what we are doing here… but here goes nothing!
Me + drinks + my phone camera is a terrible combination. I know you can tell from this TikTok.
Related : How to add pictures to Tik Tok videos?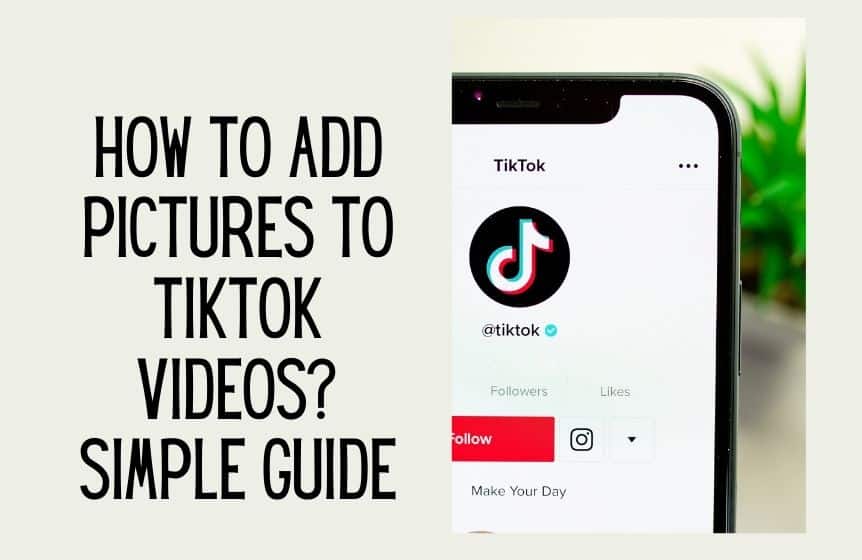 The first test to know if you have a sense of humor is laughing at yourself. If you can't, then probably you are not even funny.
They say that I'm not the best, but they don't know I'm better than the rest.
Whether or not I'm perfect, just know that I'm authentic.
With me, you get what you see. I'm not a fake.
The first coffee of the day is the smell of my own breath.
Getting a good tenant is almost like finding needle in a haystack
When you are as real as I am, don't get shocked when haters keep cropping up.
If you live in a glass house, be careful of the stones you throw on TikTok.
Don't let the good looks fool you. I get crazy sometimes.
Having to juggle between being lazy and doing the right thing is the hardest thing in my life.
If you can't be with me during my worst times, you don't deserve my attention during my best times.
Wouldn't I be so much better with a ton of money and free food?
There is always an excuse for laziness. I am just looking for the perfect excuse.
Even the best manual in the world will not teach you how to fix me
I am running the longest marathon tomorrow. Binge-watching Netflix.
Did you say I cannot make my own decisions? I am not so sure about that now.
I am not lazy, I just blame winter for this.
You don't have to love me. I am not an Instagram post.
I am finding for a friend who has the same mental capacity as me. Is that possible?
A good friend is like popsicles, they are cool, sweet, and icy.
Behind every successful man is a crazy lady who wants expensive hand bags.
Good friends eat with you, great friends will eat your food.
Oh you are famous? Which app are you famous at?
They say I think I'm always the best, but they don't say that I'm better than the rest.
When I want to get my heart pumping, I just burst into a move and dance.
I should now be sponsored by Dunkin donuts.
Short TikTok captions
When you don't feel a long caption will do justice to your TikTok, here are the best TikTok captions that have fewer words:
Dance until the beat stops.
Why say no when the party has just started?
Cool vibes and selfies.
It's a good day – don't let anybody spoil your moods.
Challenge accepted.
Be careful not to laugh with the world and cry alone.
Turn down for what?
If you fail today, try again tomorrow.
Spread love and sweet vibes to you.
Living life to the fullest – one day at a time.
You never know what could have been until you take the shot.
Embrace your mistakes – they might go viral!
Life is for the living – TikTok for dancing.
So much cool vibes, way less time.
If at first you don't succeed, shoot another TikTok video.
Related : Viral Tik Tok dance 2021
You only live once, make it count.
Time has no respect for when you are having fun.
Take it easy, cowboy – you can't control everything.
Be the sunshine to someone else.
If you love what you do, no day would seem like a workday.
One of those days when I take a deep breath and take life's punches with grace.
Call me when the beat drops.
Killing the dance – one move at a time.
If there's no sunshine, step in and be the sunshine.
When you are living in the moment, every second counts.
Why try to be someone else when you can just better yourself?
Don't let them dim your shine.
Change is inevitable. Don't be against it, just flow with it.
Keep smiling – someone worthy might be watching.
I'm only here to have a good time.
When everyone is busy trying to be someone else, be yourself.
You are now rocking with the best.
Sorry I'm not taking any nos today.
Don't live in hell and still go to hell.
Are yo ready to see my inner monster?
This is what I have been looking for.
Is it just me or do hashtags look like waffles?
Life happens. Drink some coffee and move on.
Do 'knock knock' jokes deserve a 'no bell' prize?
Eat, TikTok, sleep, repeat.
With TikTok, there's no minute to spare.
This could have been a better caption, but I'm not a writer.
I do it because I can.
Don't let them fool you. They also hide their tears.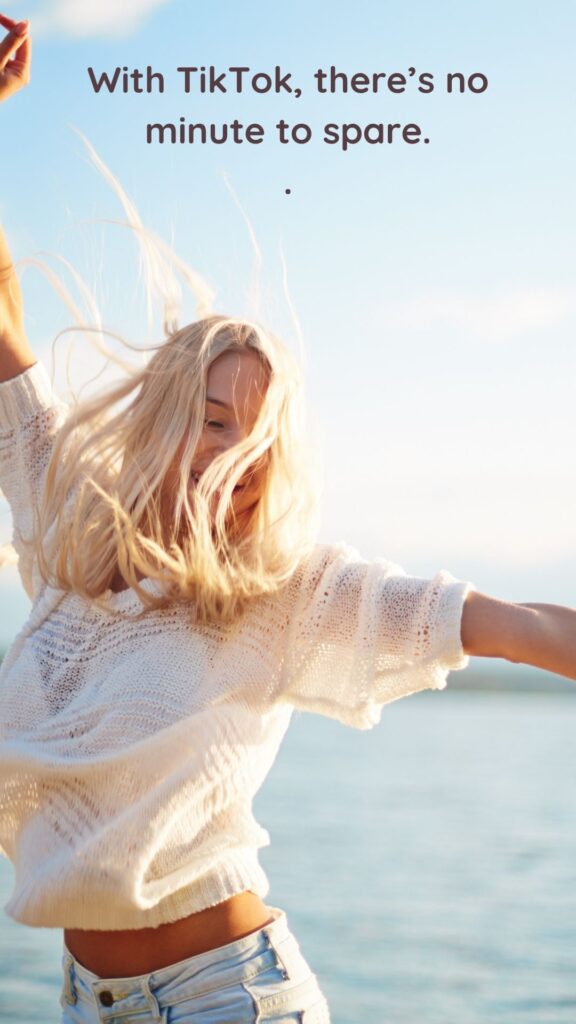 Travel captions for TikTok
These are the best TikTok captions to accompany your road trip or travelling videos:
No adventures, no memories.
The exceptional moments define road trips, not the miles covered.
Break your routines and try an adventure. Time to live life.
What's the recipe for a great road trip? Friends, a car, and great vibes.
You either live a daring life or a boring one. Choose wisely.
Adventure time. Time to replenish the soul.
To travel is to live the best version of yourself
A beautiful path is the one that is less travelled by others.
It's all about the journey and not the destination
Some of the most beautiful road trips happen when you detour onto an unknown road.
Don't spend too much focus on the potholes and forget to celebrate the journey.
I need to do this more often.
you cannot discover new oceans if you keep your eyes fixed on the shore.
Where there is a will, there's a new adventure.
Success is hard work, not a destination, but an everyday road.
When I was young, I always wanted to see the end of the road. I am just trying to fulfill my childhood dreams.
Cute captions for TikTok
They only think it's a challenge coz they've never met me.
Dancing for life.
Which audio suits my make-up?
This is just a thing I do when I'm bored.
Dance like everyone loves your moves.
Relax, it's never that serious.
In love with my new look.
They can't help but stare.
Challenge accepted.
Guess who the best audio award goes to? Me!!
You make my heart melt
My favourite part of the day is just watching you smile
Home is when I am with you
Thank you Tik Tok for making me meet all of you
It was a good try, but they can't do it like me.
Why would you let your friend TikTok alone?
I swear I'm cool; it is drama that follows me!
Dance like you understood the assignment.
You know you are good when you do the whole thing in a single take.
And we are just getting started.
Best dance captions for TikTok
We had to save this category for last because everyone loves to post their dance videos on TikTok. Dancing is therapeutic, and you don't have to worry if you are the best or not.
Here is a list of the best TikTok captions to accompany your dance videos:
The only time when I'm really free is when I'm dancing.
It is dancing that puts me in a zone and I forget about all the earth's troubles.
Move your body like no one cares. Dance like it's just you in the world.
Dancing is the only thing that makes me feel alive.
Dancing is a movement. It is how I express myself.
Dancing doesn't make me look good, it makes me feel good.
Life is too short to worry about what they are thinking when you are dancing.
What's better than dancing? Dancing with your love.
But I really don't care what you think. It's my dance.
Dancing outside on a rainy day feels like magic.
I might look like an old man, but I'm still young at heart and dance like there's no tomorrow.
Dancing makes me feel alive.
When everyone seems bored, put on some music and dance.
Related : Creative TikTok bios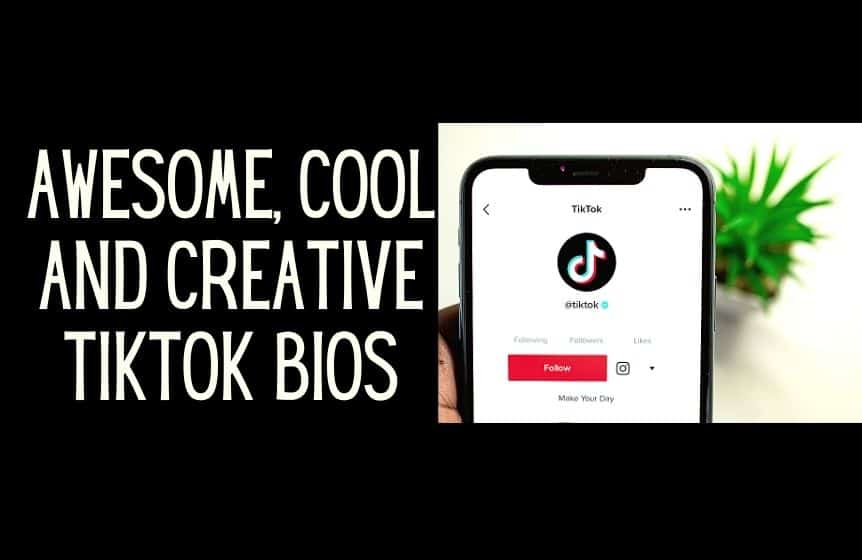 Dancing like there's no one watching creates a little heaven on earth.
You are lucky when you find a dance partner who loves you the way you love the dance.
I dance by myself coz I don't need anybody else.
Great dancers have passion, energy, rhythm, and connect with the music.
Everything is like a dance move. It's always hard the first time you try it, but with a little practice, it gets better.
Dancing like it is the last day of my life
Dance and let your soul free
Never let a bad music ruin your moves
Get groovy and shaking
Never a dull day for a good dance
Let the song move your soul
Shake your body and let the music lead you
The world is my stage and I am ready to shake it
Enjoy every step of the dance
Dance with your heart and not your head.
Mistakes are a part of the dance, laugh at yourself and try again.
As much as I can't control the world, I can control my body in dance.
Conclusion
I know you have seen a couple, if not all, that sound cool for your content. Pick and use, or twist to your liking, and caption those great videos of yours.
Was this helpful?
Good job! Please give your positive feedback
How could we improve this post? Please Help us.