Every year parents would consider if their child will be ready for a smartphone. There is plenty of smartphone for kid's options in the market.
However, most of them do not have parental control installed and guidelines given to them.
As a result, there are increased incidents of bullying, depression, and sextortion.
While a mobile phone can be a great gift with plenty of educational and entertainment opportunities, it can open them up to a world that they may not be ready for it.
Don't forget to download the smartphone self-evaluation toolkit for your kids
Once you give your child a smartphone there is no turning back. So before buying them a phone, ask yourself the following questions:
1.Why does my child need a smartphone?
Knowing why your child wants a phone will give you an insight into their actual motive for wanting a mobile phone.
Is it because they want to use a certain app that their friends are using? If this is the reason then find out what the app is about and see if it is age-appropriate for your child- you do not want to hand over a phone to them just for the same reason they are not allowed to use it.
2. Have I spoken to my child about porn?
If you think your child is too young for this conversation then they are not ready for a phone.
The internet has made it easy to access pornography. A new report suggests that children as young as 8 years old have admitted to being addicted to internet pornography. 
If you are going to give your child a mobile phone you need to be prepared that at some point they will most likely stumble on porn websites, even when you have parental control switched on. Inappropriate content always finds a way to slip through.
psst, don't forget to :Download the THE GROWTH MINDSET KIT helping children to stay calm and grounded during this difficult time
3. Does my child know about cyberbullying?
Social media has taken cyberbullying to an increasingly dangerous level. Children as young as 11 are feeling suicidal because of bullying. Only one in 10 victims would inform their parent if they are being abused online.
10-year-old Ashwanty Davis committed suicide after a video of her fighting with an alleged bully was uploaded online.
Parents have a conversation with your child about cyber-bullying, why is it harmful to do this on someone else and what to do if it happens to your child.
You need to speak to your child about suicide and let them know what they can do if their friends are feeling suicidal.
It is important they know to never encourage anyone to harm themselves even though they were "just kidding" about it.
The CDC reported that suicide rate has increased by 30% for teenage boys. For girls between the age of 10 to 14 years old, it has tripled over the last 15 years.
With so many children dealing with mental health issues, giving unsupervised access to a smartphone can exarcerbate the situation.
If you think your child is not ready for such a conversation, then do not give them a phone.
psst, don't forget to :Download the THE GROWTH MINDSET KIT helping children to stay calm and grounded during this difficult time
4. Is my child aware about sexting?
Sexting is sending sexual text and images to another person.
In Scotland, if your child is below the age of 18 years old it is considered an offense to send and distribute nude images.
It is crucial that parents understand that sexting is common among teenagers. A study conducted by Pediatrics found that one in five children between the age of 10 and 15 years old are sexting. 
Let your kids know that once an image is sent, it can never be taken back. If a message goes viral it can follow your kids for many years to come.
If you think you are not ready to talk about sexting to your child then delay giving them a phone until they are ready for such conversations.
5. Is my child aware of sexual predators and sextortion?
Inform your kids about the possibility of encountering strangers online. Let them know that people online tend to pretend to be someone they are not.
Predators pose as teens on social media. It is easier for them to meet kids and groom them. The tactic they use is by complimenting your children constantly and flattering them.
Once, they built trust with kids, predators manipulate kids into sending them naked pictures of themselves. They can then demand more pictures with the threat of exposing them.
According to an ABC report, "one in five kids aged 10 to 17 reported they had received unwanted sexual solicitations online, ranging from sexually suggestive comments to strangers asking them to meet them in the real world for sex."
Equip your children with safety precaution measures. Instead of telling them not to talk to strangers, let them know the reasons behind it. Show them articles and videos of how sexual predators target children. Telling them that there are monsters behind the screen is not comfortable for many parents. But if you want to give them a smart phone then you cannot ignore this topic.
psst, don't forget to :Download the THE GROWTH MINDSET KIT helping children to stay calm and grounded during this difficult time
6.  Have my child agreed to be monitored?
Make your child understand the purpose you are monitoring them is not to spy on them but rather to protect them from some of the online dangers explained above.
Using parental control apps you will be able to keep an eye on what your kids are doing and whether the rules imposed on them have been followed through.
7. Have my child agreed to sign a phone contract?
A phone contract can help your kids understand the rules that come with owning a mobile phone. They will be liable if they break any of the rules.
The contract should be written and agreed upon before buying the phone. Here is an example of a family media contract.
A list of rules would be included in the contract, such as :
Screen time rule. For instance, how many hours a day is allowed and only after certain chores are completed

No screen time during family meal time 

Type of apps allowed to be downloaded
Instead of just printing and signing a ready-made contract template, customize it based on your priorities. Sit with your child and negotiate the contract together. This will help kids understand the significance of the contract and what is required of them.
psst, don't forget to :Download the THE GROWTH MINDSET KIT helping children to stay calm and grounded during this difficult time
8. Does my child know about basic online safety rules?
Mistakes are bound to happen, regardless of the number warning and reminders about online safety you can put in place. Yet, it is important to talk about what they can or cannot do online.
Here are some NO's your children should know about :
Do NOT talk to strangers online. Regardless it is on social media, games, and apps

Do NOT share private information. This includes home address, school, phone number, and passwords.

Do NOT post anything that can hurt others
9. Is my child ready for social media?
If your child is below the age of 13 years old they should NOT be on any social media platform including WHATSAPP.
If your child is above the age of 13 years old then talk to them about social media etiquette.
Here are few tips to get the conversation started :
Think before posting

Do not post anything that will hurt others 

Determine how they want to be perceived on social media. Employers and colleges will be looking at their profile 

Take online presence seriously as it will determine their reputation 

Stand up for someone that is being bullied. Report bullies to an adult.   
Before you go, don't forget to check out the growth-mindset kit aimed at raising children growing in a tech world.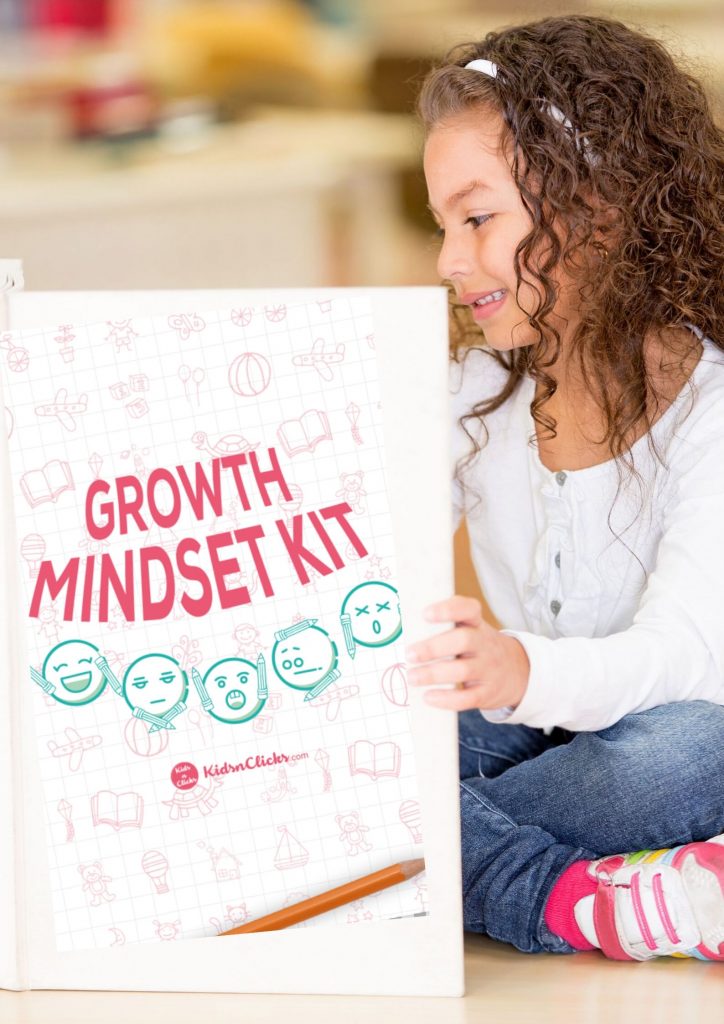 Join the eParenting Community On Facebook
Keep yourself updated with the latest digital trends by Subscribing to us at the bottom of the page
Was this helpful?
Good job! Please give your positive feedback
How could we improve this post? Please Help us.