Birthdays remain an essential day in our lives, and part of what makes it unique is receiving sweet and lovely wishes. To go the extra mile, you need birthday card writing ideas to express your heartfelt wishes to the special people in your life.
Because no one loves a generic store-bought card, they are not bad… But still, you want the right message; to show someone that you care enough, right? A thoughtful birthday message will show they have a special place in your heart.
Yet, it's not as easy as it sounds. Well-meaning as you might, sometimes the special birthdates sneak up on us, and you get a Facebook reminder, and in a rush, your mind runs blank, and the right words disappear.
This is why you'll get all the great birthday card writing ideas here. You can rephrase them to personalize and come up with your own or import them as they are if you see the perfect birthday message that suits your loved one.
The good part – no more copy-pasting the same text message you received from a friend and recycling it to everyone else!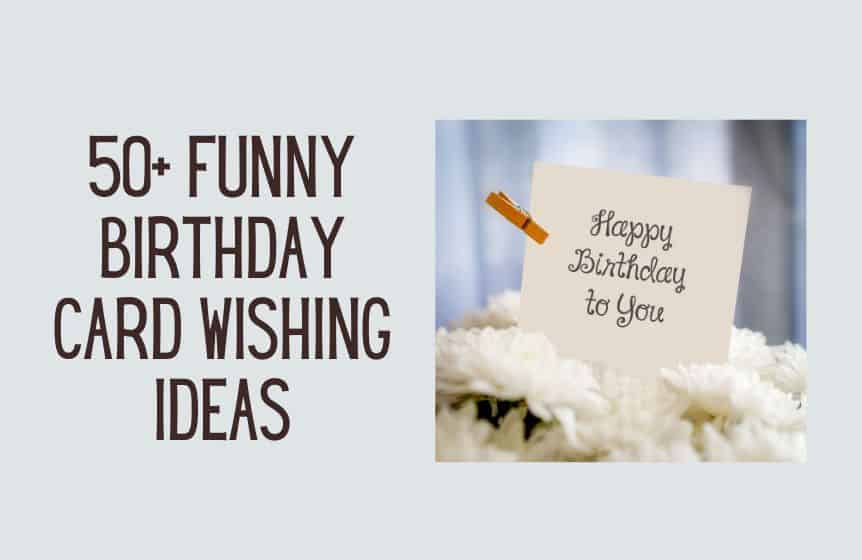 Funny birthday card writing ideas
If you consistently share some fun and laughter with someone, here are some funny birthday wishes you can send them:
This new day brings you closer to the end, my good friend. Celebrate it like it's your last. Happy birthday.
Today you deserve more cake in your life, drop the diet and treat yourself to all the 'bad' food. You deserve it on your birthday.
Welcome to the seniors! You are no longer a spring chicken but a hen. Happy birthday, girl.
Happy birthday dude! Let go of the past, for it is already gone. Let go of the future; there is no way of predicting it. Let go of your thoughts about the present. I didn't get you one!
I used to live a boring life till you came along. Happy birthday to you.
As you continue becoming vintage, I want to celebrate the +1 with you—happiest born day.
Growing old is a must but growing up is your choice. Happy birthday, pal.
According to scientific research, you become older if you celebrate more birthdays! Happy birthday.
I hope you drop your expectation of gifts from me as you grow older! With age comes wisdom. Have a great one.
Today is your center of attention day. All eyes are on you on your birthday. Make it fun!
It is often said that older people are wise. You are the most intelligent person I know! Happy birthday!
Even though you could have just left me in the shopping cart in the mall, tempting as it sounds, you didn't! You chose to love me, and I want to thank you and wish you the best birthday, mom.
I know I've had a record for driving you crazy. I promise to be a good child on your birthday! You deserve all the good things in life for being such a special mom. Happy birthday. 
Birthday card writing ideas for a best friend
I wish you all happiness on your special day. May it be the best birthday yet.
You are more than a best friend – always a rock to lean on—cheers to your earth day.
Lovely wishes on your Happy Birthday. I am sending you all the love on your great day.
I feel honored to have spent some beautiful moments with you, and my heart pounds with joy as I look forward to many more—wonderful birthday to you.
I wish a very happy birthday to one of my most charming buddies. Have a good one.
There can't be a more perfect time than your birthday to tell you how wonderful you have been to me and thank you for being an important pillar in my life. Happy birthday.
You are the true definition of how one can look lovelier as one grows older. You keep getting better each day, like fine wine. Happy birthday.
One of the best parts of reaffirming friendship is celebrating one another. You are a true pal, have a great earth day.
This day cannot go without me celebrating one of my favorite people. You deserve all the goodness of life. Happy, happy birthday, friend.
I never knew it would take such a long time to get younger till I met you. Cheers to you; too many more.
I couldn't figure out a better way to celebrate you than wine and sweet words from this card. Enjoy your day.
Warm, happy birthday messages
Sending a warm message to someone might make the person feel appreciated and know how much you care. Here are birthday card writing ideas for warm, happy wishes:
Today we celebrate you, and my wishes are that you have the best birthday and a new blessed year. 
Happy birthday to you. May the best things in life come your way because you truly deserve them.
Thank you for all the great things and sacrifices you've made since we met. We are wishing you eternal happiness on your birthday, dear friend.
May this be the best day you've ever had. I am sending you a lot of love on your birthday.
"There is no age in youth" – Pablo Picasso.
As you celebrate your birthday, I want you to know that my best thoughts are with you. I wish that you will have the best year ahead.
This is a new milestone for you on earth. I would love to celebrate and welcome you to your best year.
Glad to have met and known you. have a wonderful day as you celebrate your big day.
Thankful to have known you, great friend. Receive all the love and positive vibes from me as you celebrate yet another year on earth.
A new year has dawned in your life, and I hope it brings more cheer and joy to your heart. Happy birthday.
My special thoughts to a special person, praying to the God Almighty to bless you on your birthday. Happy birthday.
You have always been the ray of sunshine in our lives, and we celebrate you on this special day. Happy birthday, girl.
Happy birthday little brother. May this be another day when you create more happy memories.
Simple birthday messages
Even as you are looking for birthday card writing ideas, never underestimate the power of a birthday wish. It might be the perfect birthday gift for someone. Here are some short birthday wishes:
A year older, a year wiser, a year better. Happy birthday
You deserve all the nice things in life on your birthday. I wish you nothing but the best. Happy birthday.
I am glad you came to this earth. Happy birthday.
It is my pleasure to have you in my life. Always remember that you are loved. Happy birthday
I can't think of anything better to do than wish you the best birthday.
Best wishes from me as you mark another milestone on earth. May you live till you grow toothless.
Today is your big day, and I'm sending all my love to you as you celebrate yet another awesome birthday.
The world rejoiced when you came to this world, for it got another lovely person. Today we celebrate another year on your calendar. Have a great birthday.
You mean everything to me. May this birthday be your best day.
As you celebrate your first day of another 365-day journey, may it be filled with all the good things you desire for.
I cannot think of any other person I would rather have all the good times I have had with you. I am celebrating you as you turn another page in your life book.
Today as you celebrate another birthday, I would like to celebrate you for the wonderful person you have always been. Happiest birthday.
Birthday card messages from a mother to a daughter
The bond between a mother and daughter is unique and can be made better with a sweet birthday wish. To send her a special message, here are some excellent birthday card writing ideas:
It feels my heart with love and pride to watch you blossom into a beautiful young woman. Happy birthday, daughter.
The joy of a mother is watching her wonderful creation grow more beautiful by the day and sending my special wishes to you on your big day.
Having you, my daughter has been the best gift from God. May your birthday be filled with all the love from a mum to a daughter.
Love you so much, child. I pray that life gives you all the good things you wish for. Happy birthday.
Related : Baby bath captions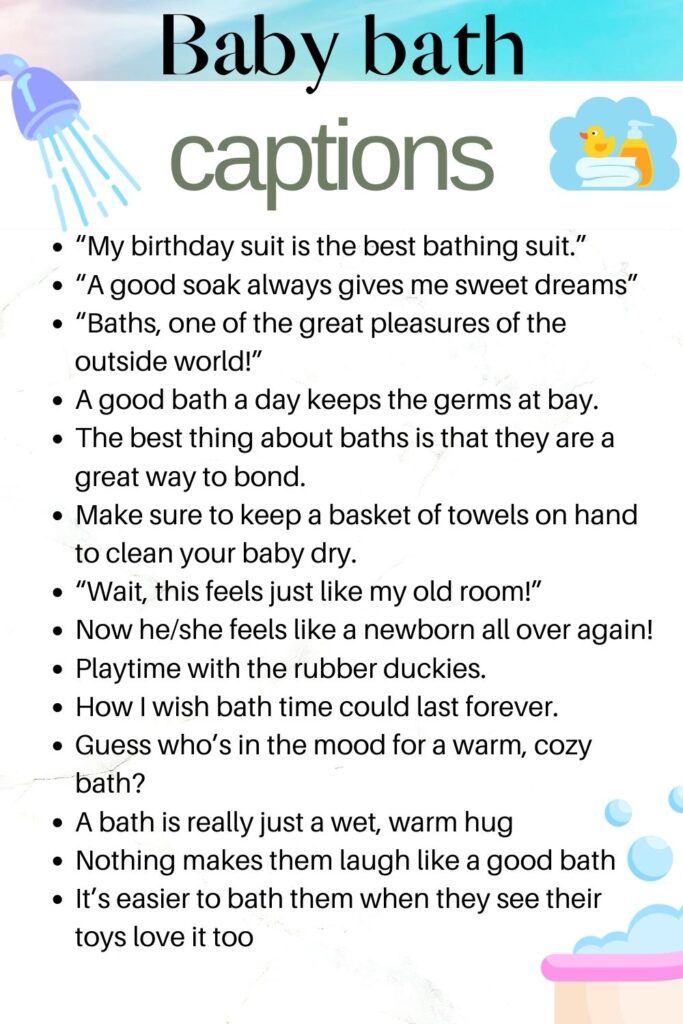 Happy birthday, daughter. You are like the sun – bringing warmth and light to our lives. We cherish and love you.
I have watched since you were a baby until now, and I can only marvel at God's work of art.
Happy birthday 
As you celebrate this day, know how much I love you. I wish you the best as you grow a year older.
This is your big day, princess—warm birthday wishes from dad and me.
Happy birthday, princess. A year wiser, a year more beautiful. Celebrate it with joy.
Birthday card writing ideas for children
Kids, like everyone else, deserve happy birthday wishes to feel loved, and it's also a good time to wish them good luck, health, and the best in life. Here are lovely birthday card writing ideas for the young ones:
You're the most adorable (boy/girl/kid) any parent could wish for. I hope you a special birthday.
Good (boys/girls/kids) like you deserve the best birthday in the whole world. Happy birthday, kiddo.
This is a special wish to the most awesome kid ever. May you have a fantastic birthday!
Happy birthday to a strong, intelligent, and brave superhero. Of course, I'm talking about you.
May you have the happiest birthday, (prince/princess)
I am wishing the most incredible birthday to my sweet (nephew/niece).
Today everyone is going to celebrate the cutest person's birthday. Happy birthday, child.
I thought fairies and unicorns were cuteness overloads until you came our way. We'll always treasure you (son/daughter). Happy birthday.
Your birthday must be the most special day as it brings much brightness to everyone's heart. Happy birthday, child.
Angels must have brought you to this world because your birthday is always so special. Today is no different. Enjoy your day.
This is a special wish to the coolest kid I know. I hope everything, from your cake to presents, rocks. Have the best celebration.
This is your day to have a little fun and dance to celebrate turning a year older. Have a fantastic day, big (boy/girl).
It is my delight to wish the coolest kid a wonderful birthday. Enjoy the day, and continue brightening our lives with your sweet smile.
I am sending my warmest birthday wishes to our young superhero. As you blow out the candles, may your sweet wishes come true.
A young champ deserves nothing but the best birthday to celebrate the joy you bring to us. I hope your day is filled with joy and laughter as you grow older.
It is yet another special day to see you blow out one more candle in your birthday cake. Wishing you the best of fun as you celebrate another year.
A birthday (boy/girl) deserves a cake and the best toys. Here's to your lovely birthday.
Happy birthday (name). Today we celebrate you, young (prince/princess)
Guess who's growing into an adorable (boy/girl)? Wishing you lots of love as you eat your birthday cake. Have fun with your friends.
Birthday messages for mom
For most people, words are not enough to express their feelings about their mothers. However, moms love heartfelt messages, and a birthday card might be among the perfect birthday gifts. Well, here are some birthday card writing ideas for the person who brought you to earth:
Happy birthday, mom. I am the luckiest person on earth to have you as a mom. I am celebrating you on your big day.
A lovely mother deserves a beautiful day. May this birthday be your best day, mom.
Happy birthday mom! Who could have loved me like you did even when I was so lost and stubborn? You are the rock of my world, and I love you so much.
When I think about all the times you have been there for us, I can only pray that God grants your heart's desires. Feel loved as you celebrate another year.
Happiest birthday, mom. Celebrating your beautiful heart and looks as you turn a new calendar.
Today I can't keep calm, and it is my most incredible honor to wish you the loveliest birthday, mom.
I wish I were there to give you the warmest hug on your birthday! I hope you good health and all of life's goodness as you continue aging gracefully.
Happy birthday, mom. As you turn a year older, I wish you lots of love and happiness because you deserve it. Thanks for being there for us.
If there was a superwoman on earth, then it's you. I don't know how you did it, but we are because of you. God bless you as you celebrate your special day.
I can't count my blessings without you being in them. Today I stand because of you, and my gratitude can't fit in a single card. Of all the days of the year, your birthday is special. Happy birthday, mom.
Happy birthday to the most amazing woman in the world. A mother, friend, and superhuman all in one. Enjoy your day, and live to be old and toothless.
Thanks for all trouble you endured for us to become what we are today. Your sacrifice paid, after all. Wishing you lots of happiness and all you desire as you turn a day and a year older. 
Distance might be between us, but you remain the driving force of my heart. I celebrate you as you turn a year older, mom.
If it weren't for your care and guidance, I don't know how I would have faced life's challenges. In celebrating your birthday, I would also love to thank you for always being there for me.
I am sending you all the love on your birthday. By the way, what's your secret? You remain youthful for as long as I remember, never aging a bit. Wow, you must be a true angel.
You remain a superhero to me. When I become a mother, I hope I will have half the wisdom and courage you have—much love and blessings on your birthday, mom. 
What's more?
You now have at your disposal the best birthday card writing ideas. Let your message be as memorable as the birthday cake! Make the best gift cards and send them to that birthday person.
Remember, your birthday message might be what they were waiting for to improve their day as they start their new year.