Since way back, humans have always wanted a sense of belonging, a craving to be part of a group – a team, and this is no different to the gaming world where you can form a clan nowadays. As a team, you will need some cool clan names for your group to stand out.
Forming the clan is not just enough. It is only the beginning. You will need a great name to show other clans how powerful your team is.
You need to choose a cool, creative name and one that is different from the crowd. We have created a list of some good clan names you can choose from or inspire you to come up with a greater one.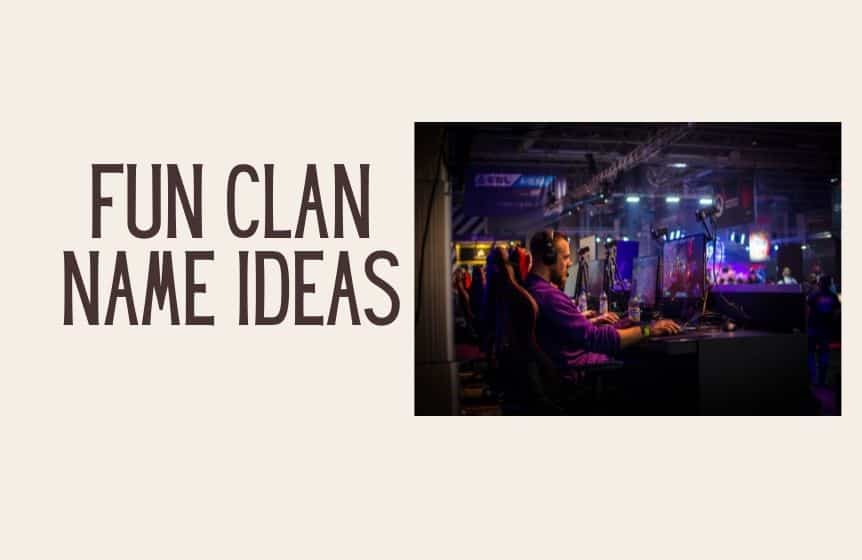 What is a clan name?
A clan is a group of people from the same lineage who share a common ancestor and family name in a family setting. They could be from the exact geographical location, race, or family heritage.
In the gaming world, a clan is a group of video game players that join forces to play together in multiplayer games.
Some clans can be a small group of friends who play together or virtual groups that participate in gaming competitions.
Gamers usually come up with their clan name and always choose a catchy name, so they stand out from the crown.
Before exploring some good clan name ideas, let's look at choosing a good name from your team.
How to choose a good clan name?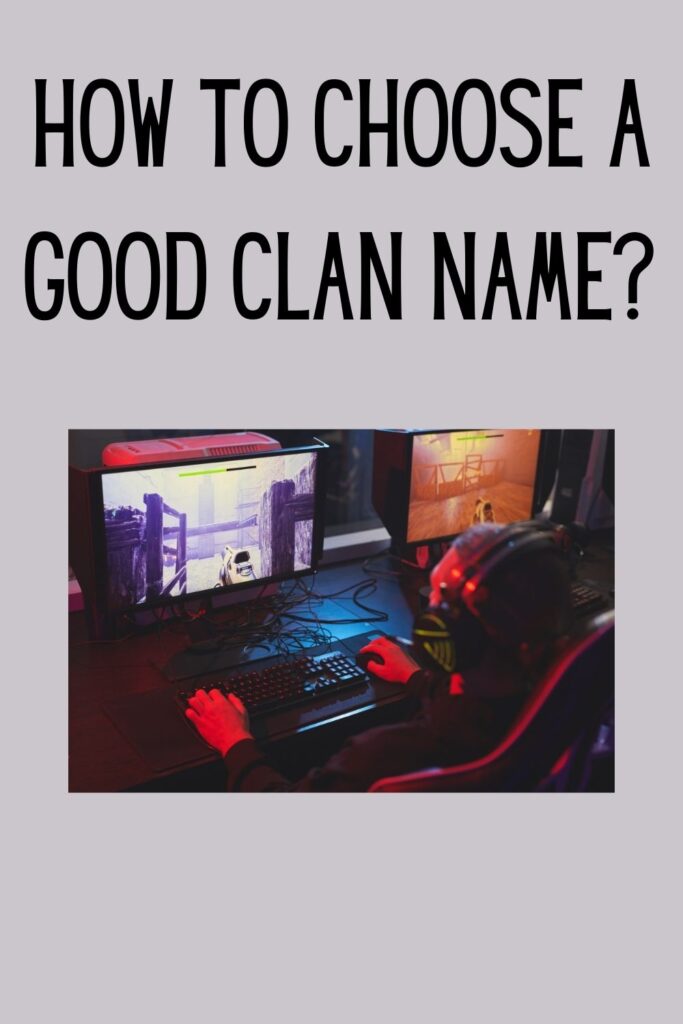 A good starting point when choosing cool team names is to find a name that fits the personality of the players in the team.
When choosing a strong clan name, you can ask each other the following questions:
Where do you come from?
What do you have in common?
What is your style of play?
You can use those traits to inspire a good name for your clan and make a great impression on your clan members.
Your favorite game could also be a source of inspiration like you could find some location or special characters in the game and experiment with their names to come up with yours.
The name needs to be cool enough to make a statement to other gamers so that they can notice you and know you are a powerful clan.
So instead of using just a plain name, you could play around with characters besides letters to come up with a unique name like R3dB0N3!
Alternatively, you could use a clan name generator to find unique clan names from the list of random clan names they create.
But if this still feels like much work, don't worry because you are in the right place, and before you finish reading the article, you will find some cool clan name ideas from the list below.
Three letter clan names
Some of the best gaming clan names have minimal letters in them. Here are some three-letter clan name ideas you can use:
Hum
Gap
Far3 letter clan names
ALT: Adverse Local Tribe
Amp
Ax
Aim
Ask: Alternative Stories Kin
AHA: A Horrific Action
BID: Basic Issue Desperados
DIM: Daring International Monsters
BYE: Broken Youth Enemies
Bit
Die
Dye
Ebb
Chi
CAT: Catch Attack Truth
EGO: Elight Guest Outcasts
UGH
Gem
Pro
Ant
FoE: Fate of Evidence
JaM: Judgement at Midnight
Wry
ZiP: Zealous in Pursuit
Vow
Tag
WAR: Wireless Abstract Receivers
SUM: Specific Unlawful Momentum
RIM: Rapid Illegal Movement
Sly
Par
One
ORB: Opposite Response Bridge
Rip
MAD: Military Assembly District
OWE: Outcast Warriors Elite
RuN
Low
Hum
Far
Gap
GAG: Guardian Alliance Generation
HIP: Hooligan-inspired Prospects
LAX: Limited Accuracy X-rays
FAX: Frequency Abstract Xpressions
Bio
Fee
Aye
COS: Chemical Opponent Squad
BIN: Battalion Invasion Nation
END: Exclusive National Desperados
Con
Related : Xbox names for boys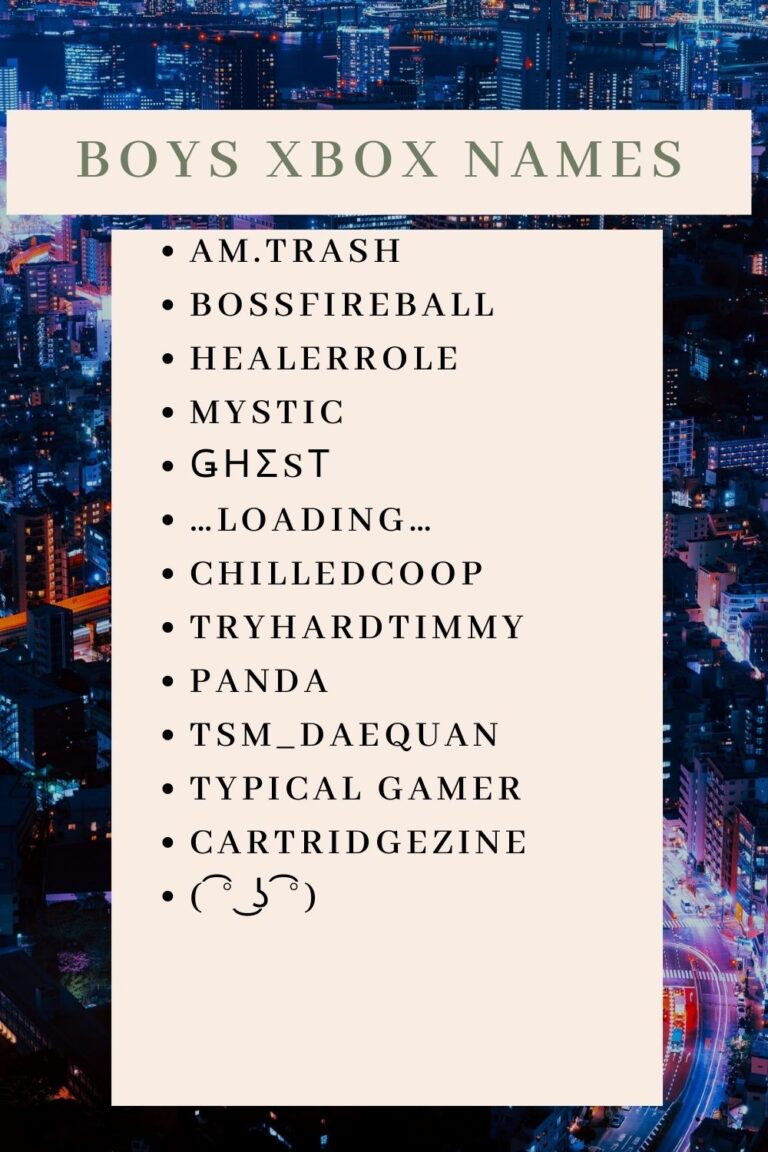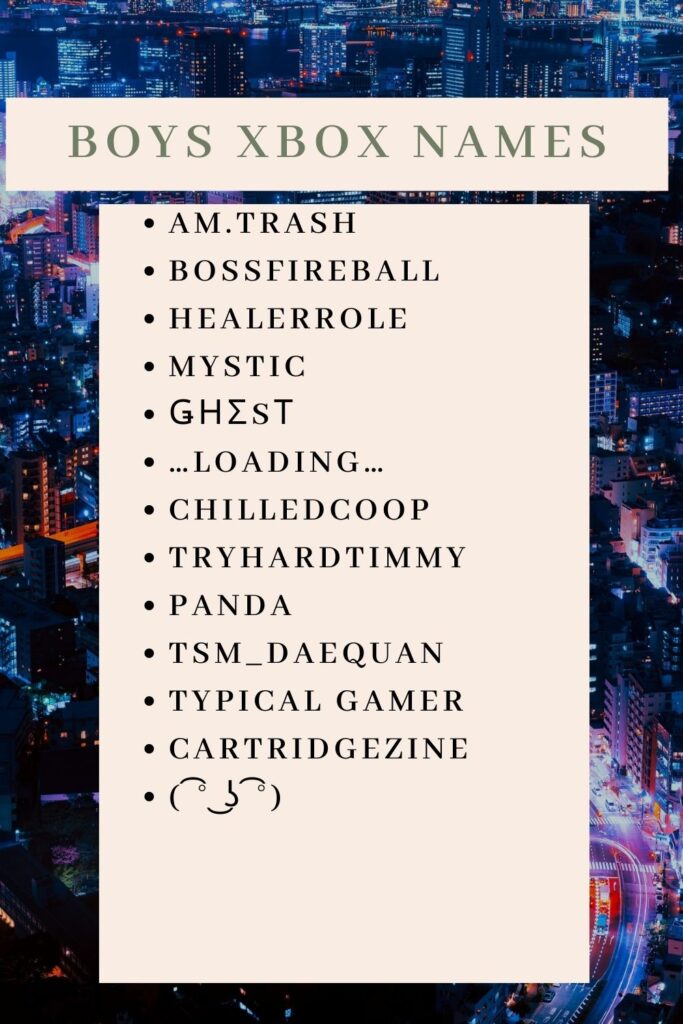 Fun clan name ideas
Below are some fun and amazing clan names you can consider for your next game:
Fuzzy Pack
Plain Privilege
Outrageous Dominance
Brash Thugs
Demonic Criminals
Homely Sharpshooters
Annoyed Power
Abnormal Vigor
Fear Butchers
Optimal Aces
Left Divide
Militaristic Fighting Machine
Psychedelic Servicemen
PubgPie
Fuzzy Pack
Mortified Coercion
Keen Team Six
Straight Gangsters
Lyrical Armed Services
Homely Sharpshooters
Mortified Coercion
Straight Gangsters
Inimical Thugs
Related : Kahoot names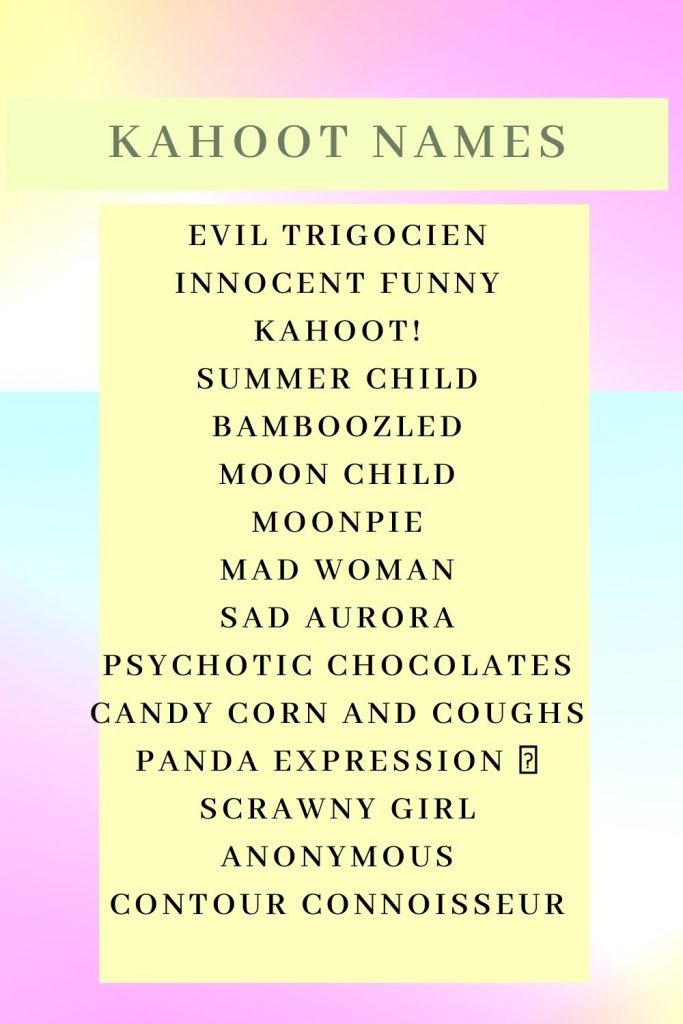 Tango Boss
Bloss flop
Brute Fact
Ball Blaster
Nutty Domination
Faulty Devils
Complex Slayers
Fanatical Tyranny
Organic Punks
Odd Hooligans
Quarrelsome Strategy
Cloudy Perpetrator
Hungry Admirals
Holy JESUS
Keen Team Six
Militaristic Fighting Machine
Golden Warriors
Lone_Ranger
Dark Warrior
Cloudy Perpetrator
Quarrelsome Strategy
Brute Fact
Funny Clan Names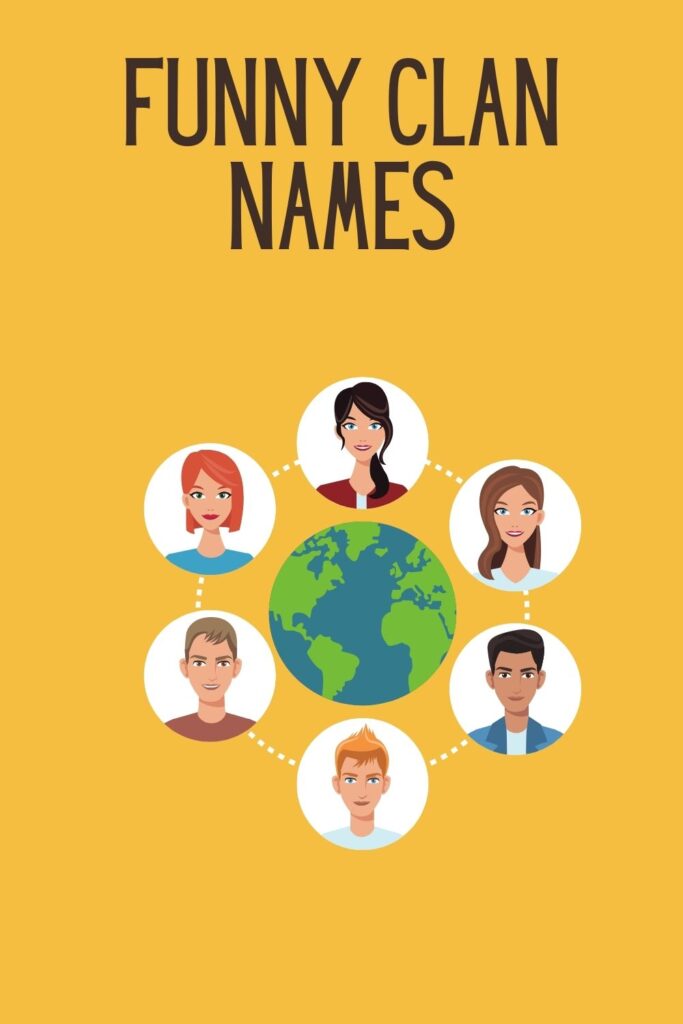 You can also come up with some great clan names by using your sense of humor to create some funny names.
If you consider yourself funny enough to come up with cheeky and humorous clan names, use it to your advantage.
In the meantime, here are some funny clan name ideas:
Calm-e-killings
Commoners
Detonator
Jasbaat warriors
Wahh Team
Lurker
Haweli owners
Terror Zealot
VirulentGãmër
eëze Lucif3r
Fatál Storm
CorruptedFlux
Gold Epidemic
Dëvil Exp10siv3
VirulentGãmër
GoldEpidemic
77MirrorStar
ChronoProphet
MajesticFiz
IncognitÕDecay
BioM3ta1Boss101
MajesticAv3nger
xXAshenMindxX
Exiled Shade
The Divinë Beast
NegativeAura
Dead Blaster
Dash Metal Rat
EnëmyD3vi1
Cãrnage Epidemic
Pain Cyborg
Dharma Gurus
Chicken Winners
Clan of Coats
Clan This
Fuelled Fighters
Cereal Killers
Noobies Choosies
Related : Discord names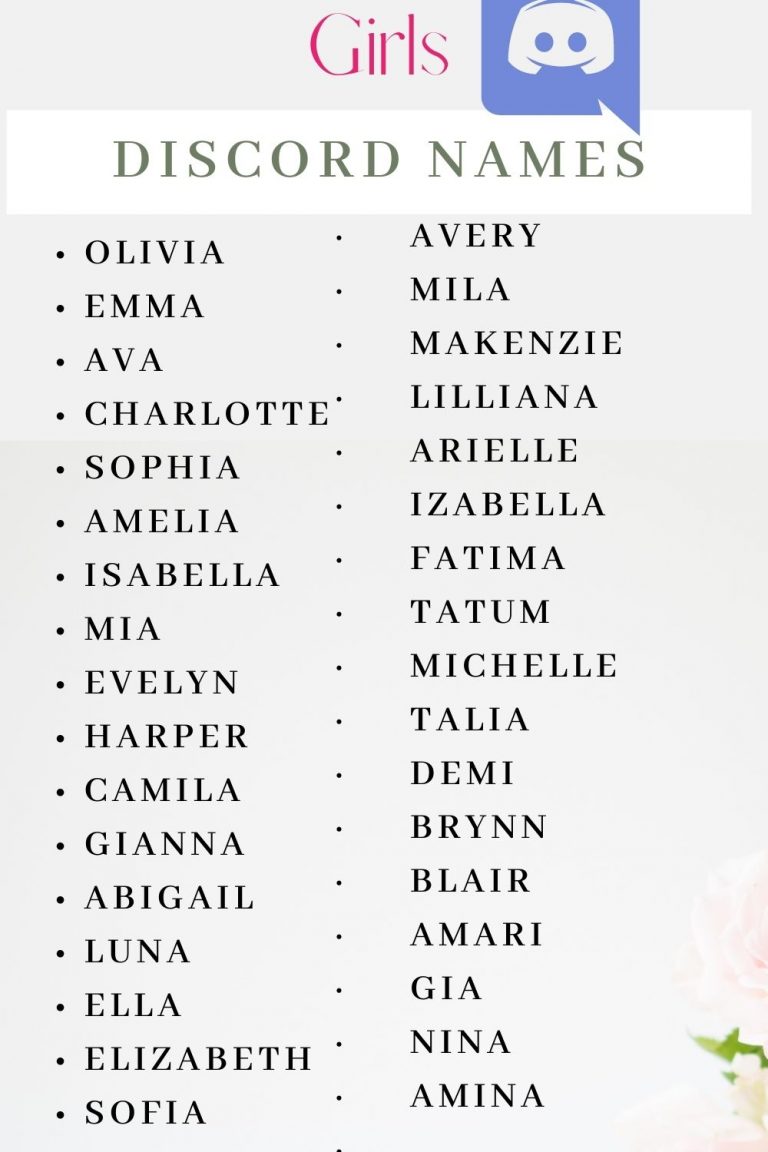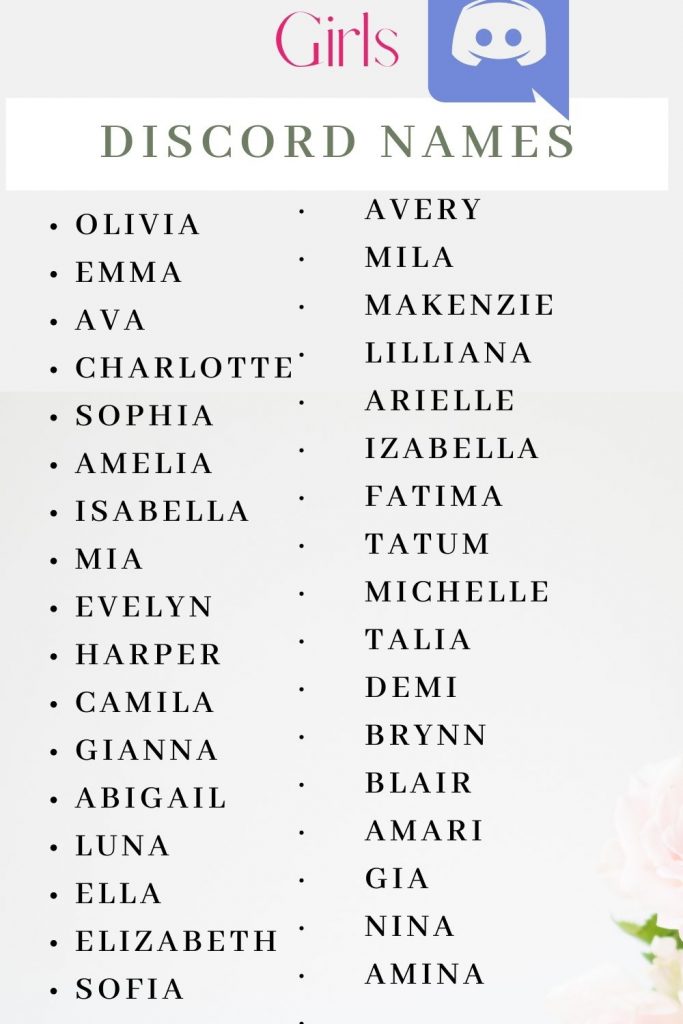 Head bangers
Snipers will snipe
Autobots
Agent007
Death Eaters
Head Hunter
Captain Jack Sparrow
Fullmetal Alchemist
Iron man
Naruto God
Megatron
Lucifer
Venom
Game of Drones
Game of Throws
Bloodbath and beyond
Nightmare on the elf street
Lame of Thrones
Scrambled Legs
Not furios, just fast
Taco Belles
Smells Like Team Spirit
Victor victorios
The Pokeymoms
Assassin's Creed
Illuminati
Destiny's Child
Pain Killers
R3gist3r3d Winn3r Kill3rs
Whack a Gnome
The Bleach Boyz
Rubber Ducky Death Squad
Cool clan name ideas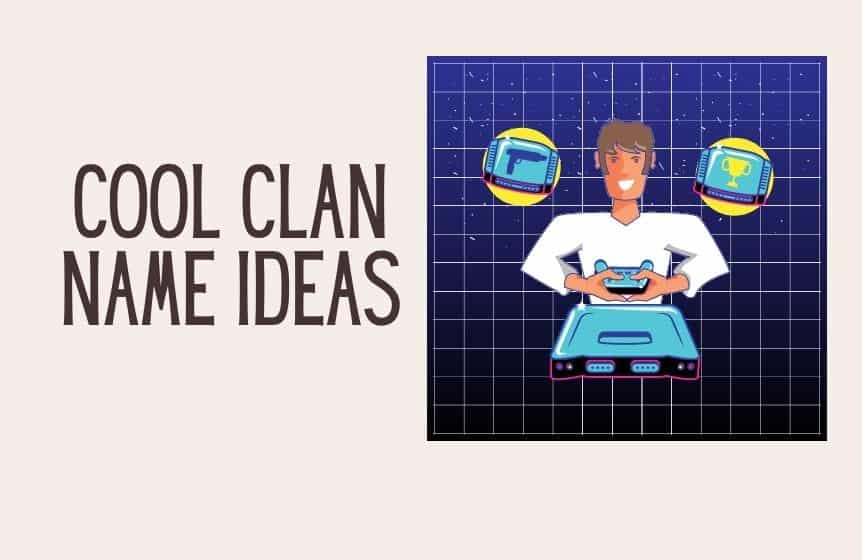 Below is a list of clan names that are cool and fun:
Gods of blood hunters
Gods of undead
Frenzy shooters
Grim Noob
Team super struckers
Gutsy Studs
Tilted Stabbers
Electric Tank
Frantic Saboteur
Covert Destroyer
Tilted Stabbers
C-19 Parasites
Noobies Choosies
King-Pins
Loser Hunters
Gun lords
Snipe the Hype
Headshooter
Loose Characters
Dirty Grenadier
AWMLover
Agent47
AK47
Gangs of COD
Pubgstriker
Can't Won't Don't
Championofseas
Demons and giants
Quarrelsome Strategy
Fuzzy Pack
Hungry Admirals
Straight Gangsters
Related : Fun contact name ideas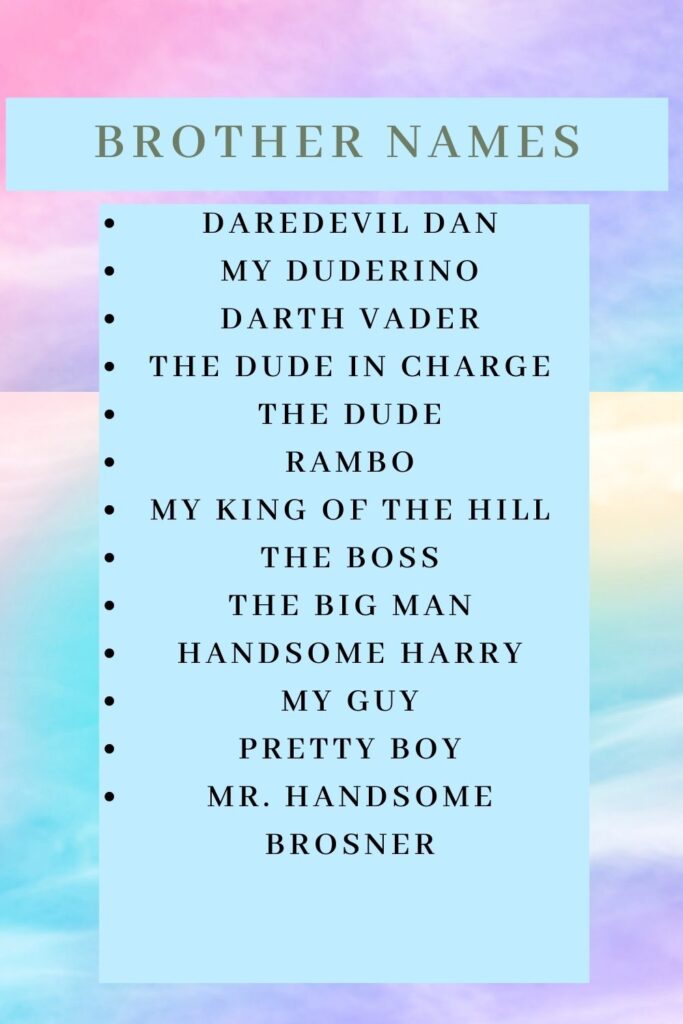 Lyrical Armed Services
Mortified Coercion
Cloudy Perpetrator
Legendary Noob
Rapid Ninja
Lucky Sharpshooter
Fiery Destroyer
Rapid Pwner
Electric Sprayer
Elite Baiter
Chicken Terminator
Helmeted Destroyer
Lone Killers
Wild Wrecker
Accurate Arrows
Heroic Hunks
Terrific Tornados
Best Blusters
Killer Romeos
Walking Pegasus
Blood Slurps
Lost Blood
Bad Boys
Predators Unleashed
Sweet Kills
Punisher's Apprentice
Love to Kill
Unwanted Headshots
All Kill
Bigshots of Game
Honour Rise
Mercy Killings
Cool Clan name ideas for COD
To play Call of Duty, you will need to register your clan name. Your name has to be checked first to determine whether it is available or taken.
Below are the requirements of registering a username on COD:
The maximum length of your clan name should be 20 characters. So try making it a bit shorter.
Special characters are not allowed, e.g. # !, the dollar sign. and so on.
Apart from letters and numbers you can only use an underscore.
Below is a list of good clan names for your next COD games:
Gift of prometheus
The immortal 50
Zombie Hordes
Martial Warlocks
Martial Warlocks
Tears of Gaia
ReaPeR
Immortals
Solar
Embers Rising
Written in blood
Uranium Potato
iEnvy
Blackstock
legendary
sTaTiiCz
Scrymgeour
Clash For Cash
Clan of Coats
Kung Fu Phooey
Zombie Canibus
Matrix Clan
Shields
CraZe
Melville
Uprising Rivals
Team Y.o.l.o
Ogilvy
Fenton
Arbiter
Grant
Letters of Marque
Maxton
Nevoy
ifarm.01
DATING CLAN
Mad Scientists
Pantheon
Powerful Peons
Related : League of legend name ideas
Moffat
Nova
Cochrane
Haig
McKerrel
Thedarkwim
Montgomery
Gaia
The dark swim
Farmer
Newlands
NaDeZ
Twoearth
Marjoribanks
The Art of War
MiSTaKeZ
Quantum Performance
Spongerz
Marjoribanks
Sinclair
Weir
Kerr
RioT
Parabolic Projectiles
Patullo
Hope
Rutherford
Russel
Leask
Void Clan
Phoenixx
Viking vivisection
Lamont
XaGlez
Forrester
Heart Vs Feather
Power Within Noobs
Beg For Mercy
Hitmen
Survival Strategy
Edmonstone
Apocalypse
Dispatch
Logie
Inglis
Clashmebro
Bloodline
Magister Mortalis (masters of death)
FORUM ELITE
Cathcart
Xenocide
Wallace
Green Bobin
Whitefoord
Pest
Primeeval
Tactical Telepathy
Mercer
Maggot Militia
CarNaG3
Ether
Shape Shifters
Monteith
Ralston
Glendinning
Harvest
Redemption
blackadder
Knaves
Hanney
Destroy The Noobs
BlaDe
Ralston
Urquhurt
Ritzy Kings
Armifera Fatum (bearer of fate)
Sons of Ra
Slay and Flay
DreTron
Talisman
Sliice
RaG3
Derezzed
Epicenter
Exentric
Buchan
Clan or Clam?
iLLuZioNz
Vultures
Death Bloom
TuRRe7z
Meldrum
Moncreiffe
Echoes of the Lost Age
Related : Cute boyfriend contact names
Untitled Clan
Purves Executor
smash and grab
Hippocratic Heresy
Rebels
Morrison
Blair
S.Y.G. (Stole Your Glory)
Ripper
dFuZe
Falconer
Sandilands
eRaZe
Ramsay
COD Boss
Tweedie
Dalmahoy
Sudden Death
Shotz
Gregor
green Zone
Eye for an Eye
EEZ, Tat, Trace
Lumsden
Diplomacy of the Sword
Broun
Tennant
Rait
Porterfield
Crawford
Wedderburn
Turnbull
Aikenhead
Farm4us
Hamilton
Babos
Hall
Aiton
Dalziel
CoD Detonate
Troopers
Carmichael
The Oracle
Boswell
Alpha Helix
Call of Beauty
Under_eS!:timated
DeMartino
angles cry
Buchanan
Sundown Rising
Kirkpatrick
Novel
Tronners Clan
Natural Born Killers
Auctorita
Kroniikz
ReaP
Darroch
Squealing Hog
sunset moon
Nesbitt
Forsake the Fallen
Cranstoun
ThunderCats
Ross
ChroMe
SuRE
Lockhart
Reddit
Death Dealers
SuRE
Xtreme Tronners
Battlefield Brawlers
Demolition Demons
Clan or Fam
Anatomy of Death
Arrow-Clan
Lost Legion
Related : Maids names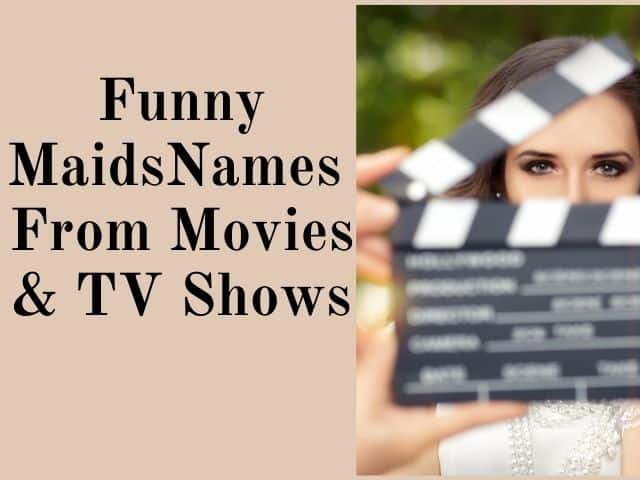 Insomnia
Doom Hammer
Murder For Hire
Bitten Bone Bits
Tronners Unlimited
Red Onslaught
Encircling Inferno
Killing Code
Greek Fire
We hope you like the list of unique COD clan names above.
Cool clan names for Fortnite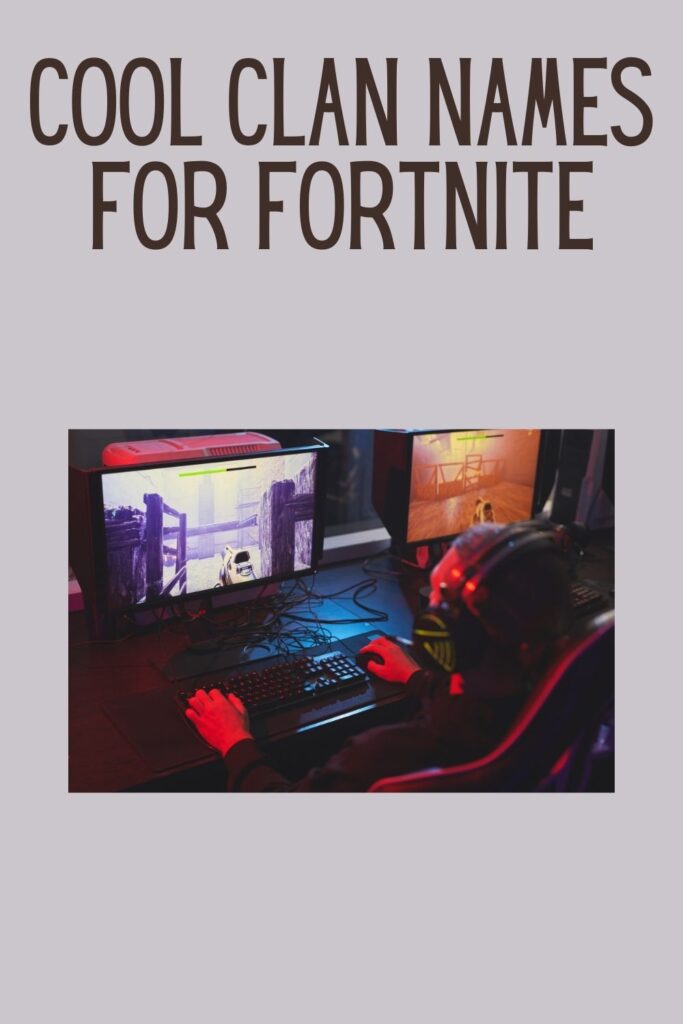 Fortnight is one of the most popular games that has been around for quite a while, and within the years, has undergone numerous transformations to become even better.
Battle Royale, the chief mode of play in a fortnight, enables 100 players to play against each other. This makes it a perfect game to play with friends, as it is a team-based game requiring your inputs and tactics as a group.
The great thing is that you can play with each other virtually on any device, PC, and console, in real-time, no matter where you are. This is where the need to have unique Fortnight clan names comes in.
The game's mode is for easy and catchy names. Your clan name and tag should be short and easily noticed by people in different places on the game's map.
Below are some cool Fortnite clan names ideas that you can use or tweak for your team.
Apathetic Victors
ViscousVillains
Prime Desperados
Fearful
Navarch
Awesome Admirals
FeraciousWarriors
PrometheusGift
Ball of Fire
Razing Goblins
Rumbly Ambition
SlaughterSprees
Heroic Hooligans
Hawk Tinders
Fussy Power
Putrid Preys
BeastlyStrategy
Birth Treason
Guilty Precision
BloodThunder
ReapingMachine
Bloody Combat
Heroic Studs
Sangre Slurps
HollowChills
Celibates
Champion Moguls
Related : Minecraft OG names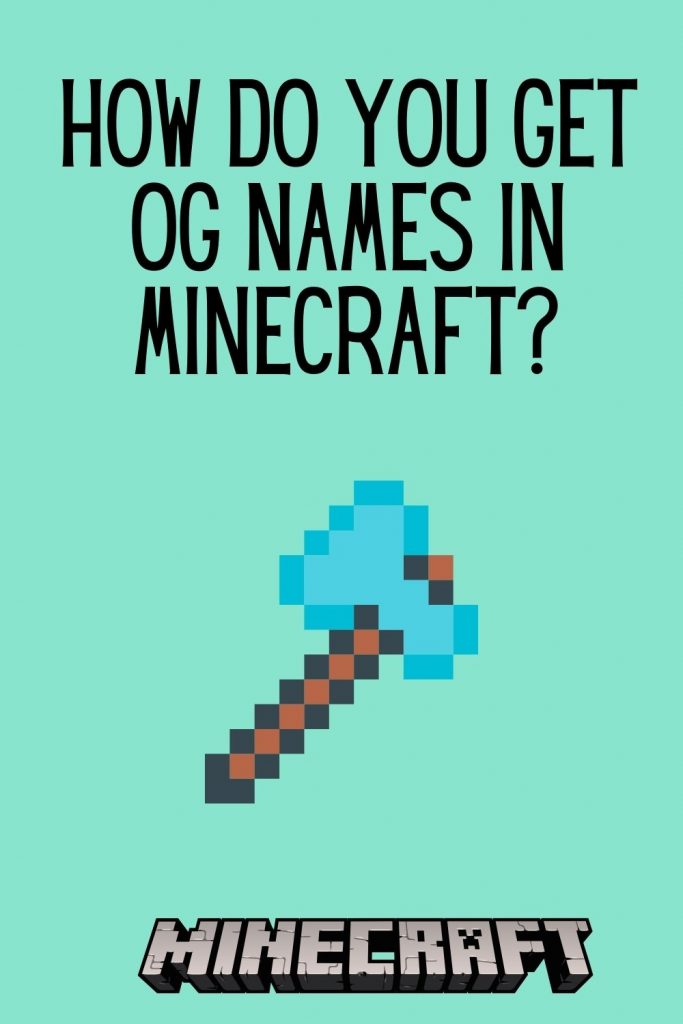 Hulking Kudos
Slayer Romeos
ThrobCrashers
Sorcerer
Squeaking Hog
Violent Menace
Stony Punks
The Vision
HustleHeroin
Clan of Skins
Sparker
Majestic Conquest
Martial Viking Distress
Claret Coils Jagged Unit
Concealed Squad Kingston
CrackingCats
Loyal Chamber
Crazy Vipers
DesiredExile
DiceyDelicates
MutilationMasters
Dumfries Vikings
Mutual Platoon
Endure Strategy
Ninja Temptress
Vital Gore
Obnoxious
Engaged Victors
Force
WarlikeForces
FacetiousPunks
Precise Cadets
WickedHawks
Awesome clan names for PUBG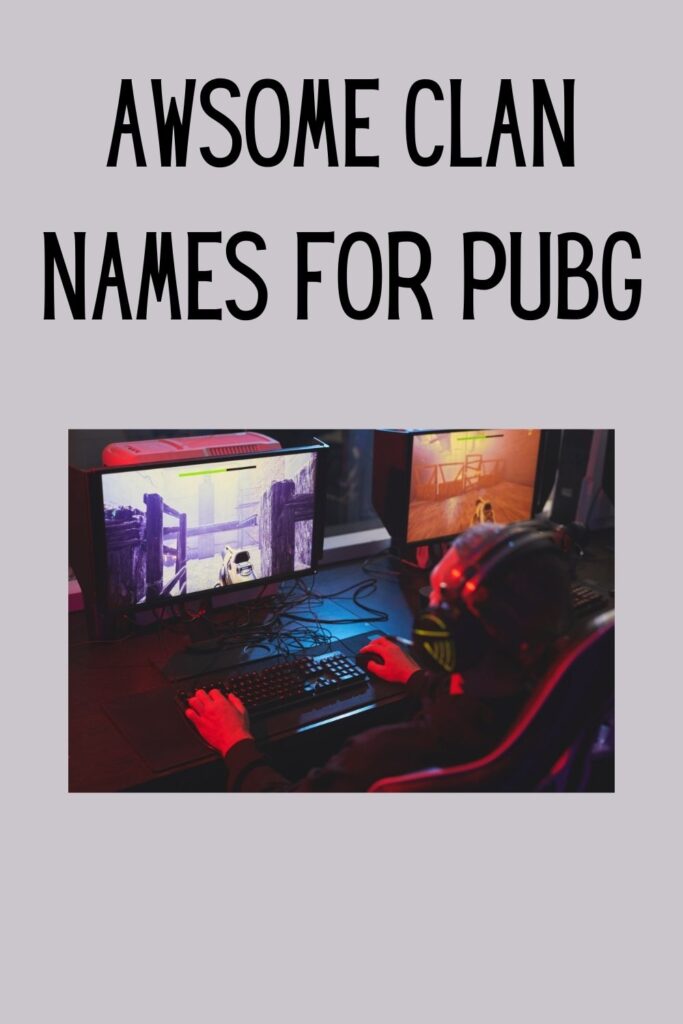 PUBG is one of the popular mobile games right now, which means you will need a great name for your clan. Here is a list of PUBG clans names, that you can use:The Cool Gang
Stewarts of Death
Freestyle Gunshots
Eye_for_an_eye
Craig's Kill List
The road rash assassins
Unafraid to win
Siege of the age
Gunfire
The Deadly Crew
Dropstotzz
DeathTango
Online_all_day
Kira's Gunshots
PUBGamers
Landmines
PUBGforLife
Emo Warriors
Eagle Eyes
PUBGites
Death Falcon
PUBG Androids
PUBGstriker
HideYourSelf
Female Assassins
RightHandMen
Warlords and Heroes
Daughters of Victory
Breaker of Chains
The Undead Flame
Related : Gamer tag ideas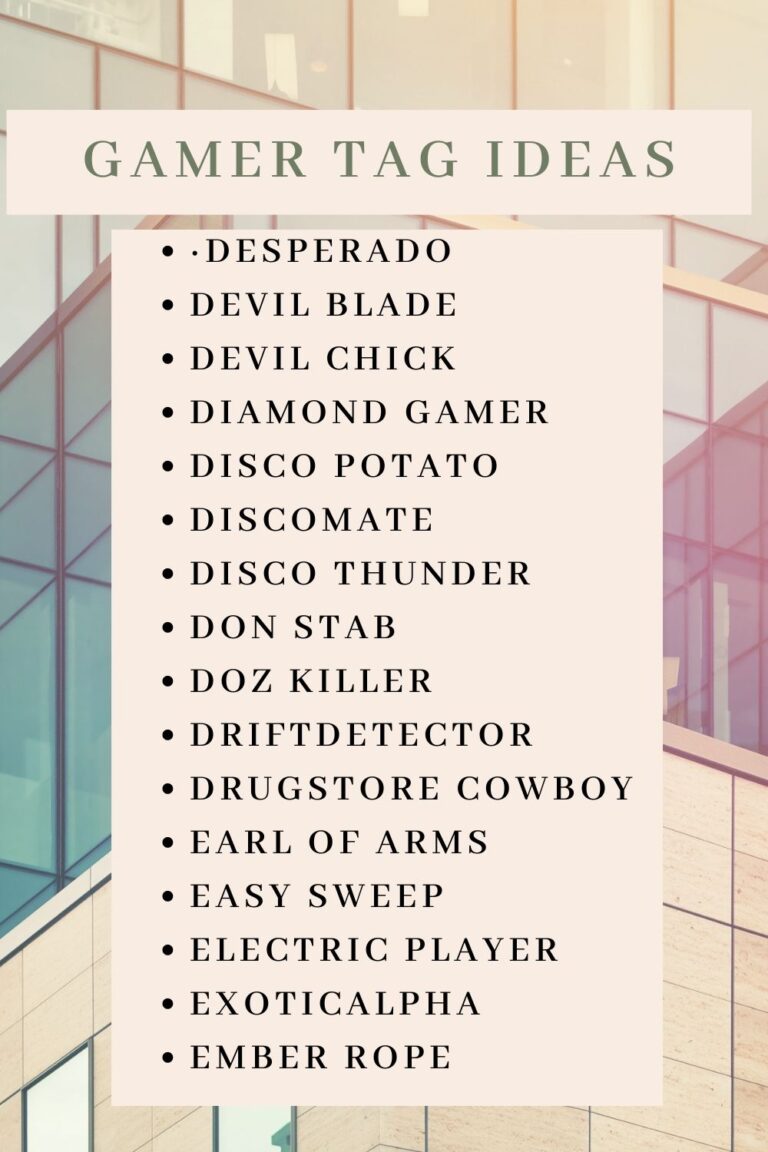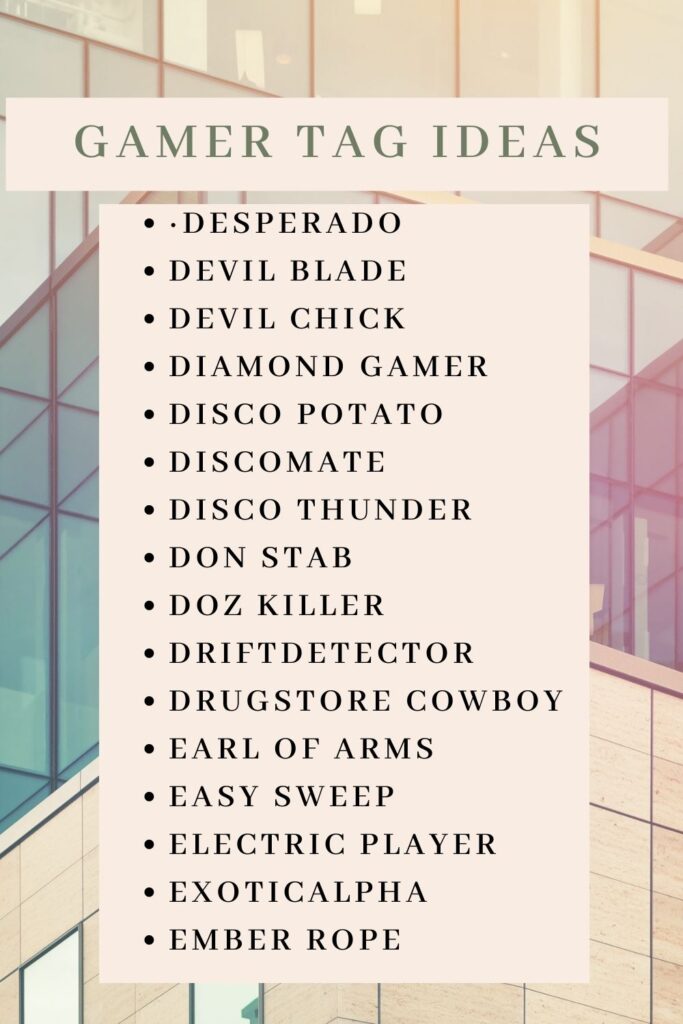 Pixel Killers
Kill Machines
Oceans99
Crush the Armies
Firm Allegiance
Dauntless Clan
Cinderella Lovers
Daughters of Victory
Inside Jokes
RedForceArmy
Deathly Lightning
Ladybug Army
The Matrix Clan
Special Force 2.0
Party Crashers
CrushtheCrowds
Brotherhood of Immortals
Thanos Clan
Band of Gangsters
Charlie's Angels
Psychopath Raiders
Savage Princesses
Always Winning
Band Of Killers
The Unsullied
Pirates of PUBG
Grenade Gang
Death Eaters
Rattle Snakes
Always Winning
Skywalkers
Busted
Blood and Bones
Guilty Perfectionists
Marine Warlocks
WingardiumLeviosas
Inimical Thugs
ClashWithTheBabes
Negative Auroras
Blood and Bones
Guilty Perfectionists
Stylish clan names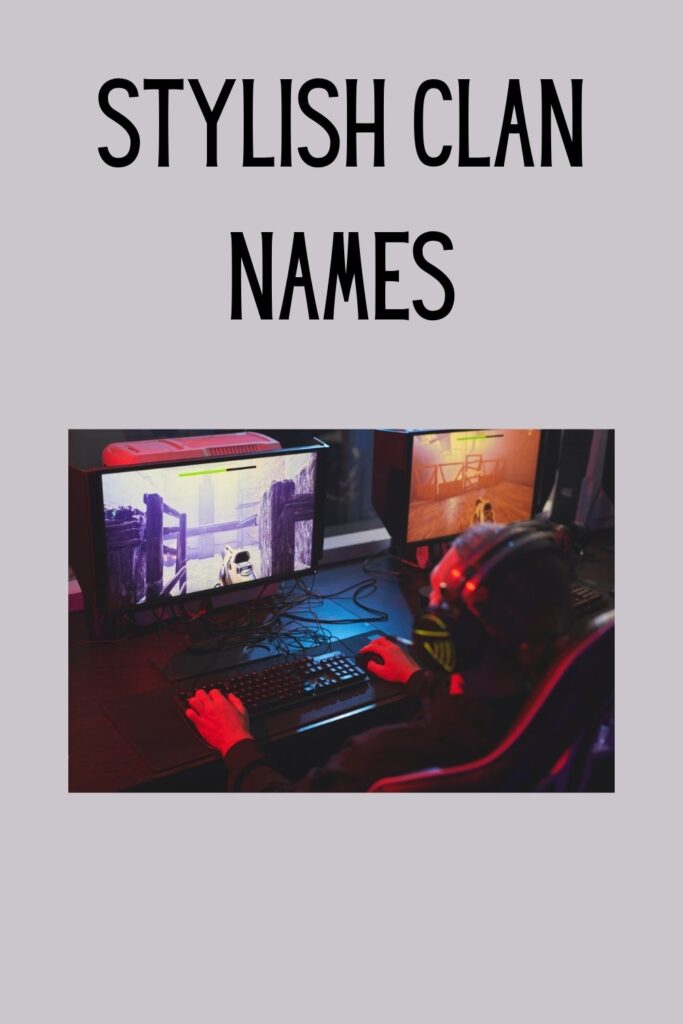 Instead of using letters and numbers, if you and your clan members feel creative enough, you can use special characters to form stylish clan names.
Check out this list of some cool clan name ideas that are stylish and see how you can create your own:
꧁☆☬League of Heroes☬☆꧂
戀ꭲꭼꭺꮇᪧꭼꮮꭵꭲꭼ戀
༇乃ᴙᴀⲍⲍɛᴙʂ๛
¢ʟaռ:够uหหყ🐰
X《࿗Ƀlackꘘury࿗》X
Dark Legacy
ᴛ ᴏ x ɪ ᴄ ꜱ ᴜ ɪ ᴄ ɪ ᴅ ᴇ ꜱ X
Ⓒⓛⓐⓝ™420™
♥DBZ★♛
✘ᴄʟᴀɴ✘ 亗ᴍᴀғɪᴀ ᴀssᴀssɪɴs亗
『ᴬᵏ₄₇』Iʟᴜᴍɪɴᴀᴛɪᴇs
Hakuna Matata
◤ʜᴇᴀᴅᴅᴇꜱᴛʀᴏʏᴇʀ◢
༪ ᴛ ᴇ ᴀ ᴍ ɢ ᴜ ᴇ ʀ ʀ ᴇ ʀ ᴏ ꜱ ༪
ᎢᎬᎪᎷϟᏣᏒᎪᏃᎩ
༻•€ńfâčîš•༻
☆₩ ŢHĒ¤ÇŘÄÇĶŞ ₩☆
╭TʜᴇBᏫTs╯
ᴛᴇᴀᴍ࿐乂ᴇ ꜱ ᴘ ᴇ ᴄ ᴛ ʀ ᴀ ʟ乂
【ɢᴛ】OFFICIAL
☠🅖🅔🅝🅔🅡🅐🅒🅘🅞🅝 🅩☠
亗BAD ✗ G ϟ RLS✿᭄
Tʜᴇ→SHIELD 亗
ᎢᎬᎪᎷ᪥ᏞᎬᎶᎬᏁᎠᎪᎡᎩ
•Bad[×]Boys•
ムтєαмツAѕѕαυℓтєя
᭓ H҉A҉C҉K҉E҉R҉╰‿╯
NE 么SCHOOL
Kɩŋʛ Oʆ ĸɩŋʛs
◥࿐〖ℂ𝕣𝕖𝕨 𝔹𝕝𝕠𝕠𝕕𝕪 ⁹⁹ღ
㊝☆BROTHERS☆
ᴬᴳ戀•ᴀssᴀsɪɴ•戀
★彡[ᴜɴᴅᴇᴀᴅ ᴋɪʟʟᴇʀ]彡★
✞ঔৣ𝕲𝖆𝖒𝖊°𝕺𝖛𝖊𝖗ঔৣ✞
✞ঔৣ۝ÐâřҟŦﺂℜê۝ঔৣ✞
O҉N҉E҉ P҉I҉E҉C҉E҉
꧁🐼panda༒ᶠᶥʳᵉ꧂
♔〘Ł€Ꮆ€ŇĐ〙♔
•Bad[×]Boys•
꧁♀️☆☬League of Heroes☬☆♀️꧂
KNG♛
Legion Of Death
尺乇 Mㄖ∨乇尺S
☬ČŁÄŇ࿇¥Ť☬
༺FatalFury༻
꧁Los Locos꧂
Elite Warriors
GODS OF OLYMPUS
ℋℰᗩᗪŞ ℋØØƬ༒ᶠᶥʳᵉ꧂
ExterᴍΐŇatør$
Nova legends
ᴬᵏ₄₇戀•ᴀssᴀsɪɴ•戀
Uŋstoppʌɓɭɘ
ℜℯx๖ۣۜClαภ
R O M P E C R A N E O S
♛✘L• A T I N O S 么
あTHE᛫BEAST♰
╰‿╯ᵐᵃᶠⁱᵃ• ᵈʳᵃᵍᵒⁿˢ ⃟○ツ
╰𝒩𝐸𝒲_𝒮𝒞𝐻𝒪𝒪𝐿╯
ESCUADR⊕N SUICIDA
✘ᶜᴿᴬᶻᵞ✘
OFICϟAL SPORTSㅤ亗
༺«[Lا~Ž€TÅŠ]»༻
ᴿᴱᴬᴸ❖ʟᴇɢᴇɴᴅ➋➋࿐⁰⁰⁷
█▬█ █ ▀█▀
✞ঔৣ۝SQUAD CBBA۝ঔৣ✞
ᵂᴮ〄ㅤ✿ Ꮇ I N Ꭺ Ꭲ O ✿
×°ᖘresti𝕘e G𝓊ŇŇers°×
RoyalツCÀMPER
PB乡 PEAKY BLINDERS
CARTEL |ᴬᵏ₄₇
є҉Ⲙutant͢͢͢s
𒆜Tΐtสήຮ𒆜
乇χρℓσяєяѕ
TeamįEagle×
Trojaήຮ
CØᴍᴍⱥndØ$
DØØm 𐌁rΐnger͢͢͢s
AsSaSsInS [][¥•Elite•¥][]
$torϻᴡi𝔫d
𝕿ђeƑell𐍉wsђiƤ
『♰』戀•GHOSTS•戀
MAFIA FAMILY亗
🌗Ma𝕣ve🅻
Բαʍϟℓ𝚢亗𝙵𝚛𝚒𝚎𝚗𝚍𝚜
⦃ιммσятαℓ¢ℓαη⦄
ᎢᎻᏋ ᏚᏢᎪᏒᎢᎪᏘᏚ
⿆ᎢᎬᎪᎷ_ᎰᏞᏌᏢ⁰²⿆
ꘘƝƬ
〄IMPOSIBLE☂
Short clan names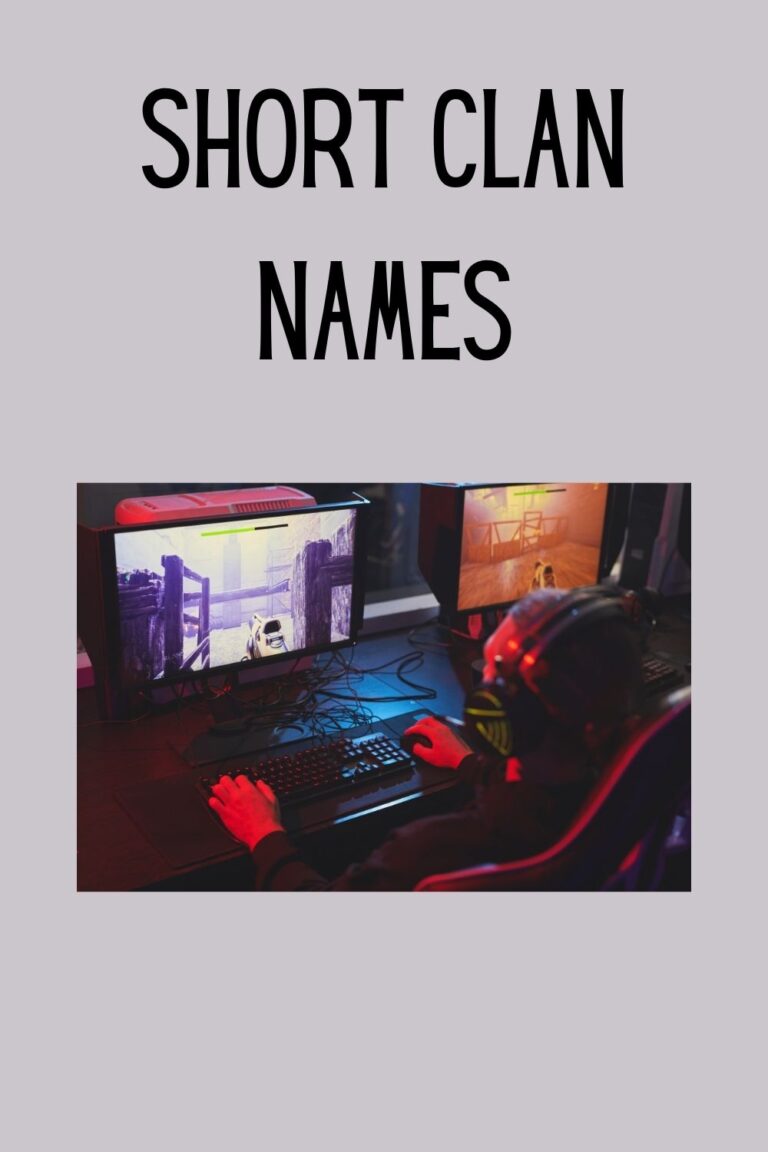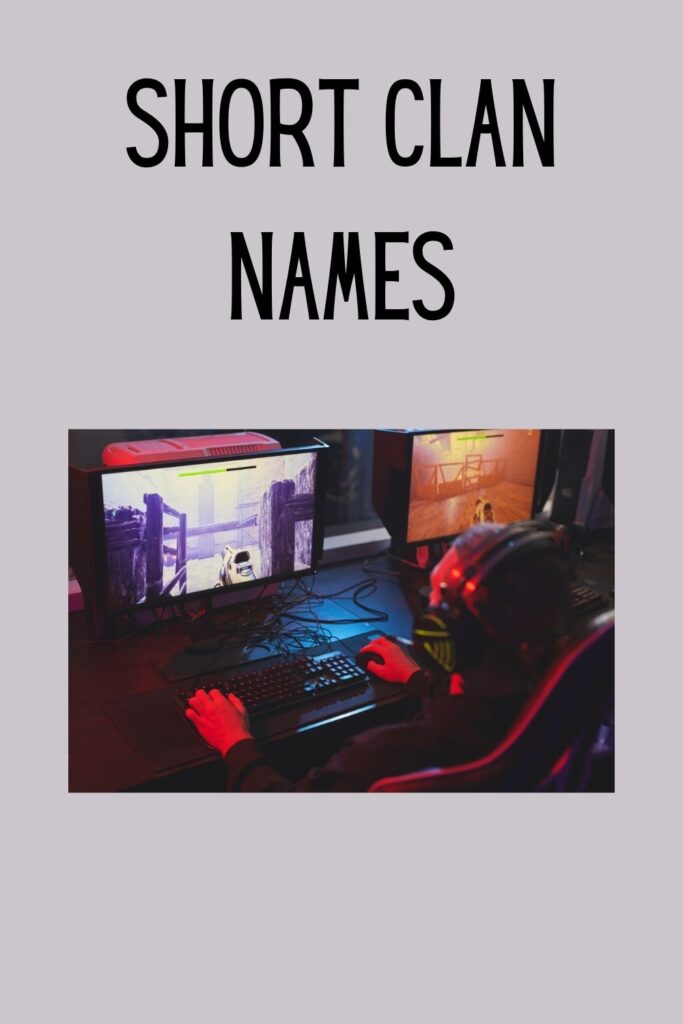 Below are some short but creative clan name ideas you can use:
Dispatched Demons
Immortal Warriors
Zombie Busters
Projectile Heroes
No Mercy Players
Mayhem Monsters
Deathly Crows
Player Hustlers
Kill Seekers
Last Men Standing
Chaos Choosers
Fortnite Fighters
Bringers of Disorder
The Curious Clans
Thrilled Fighters
Fighting Mutants
Skin Crawlers
Band of Brothers
G (Girl) Force
Enemy Number One
Player Goddess
All Bruised Up
Victorious Squad
Global Killers
The Killing Savages
Mighty Brawlers
Always Winners
Sexy Players
Sharp Gang
Victory Clan
Savage Beauties
Grenade Guys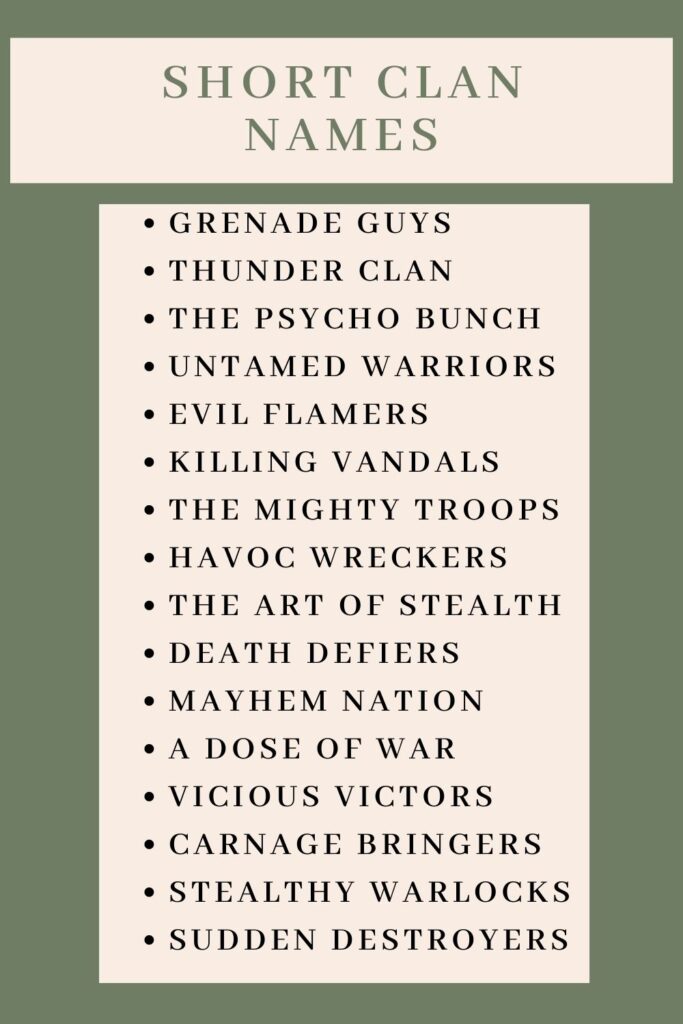 Thunder Clan
The Psycho Bunch
Untamed Warriors
Evil Flamers
Killing Vandals
The Mighty Troops
Havoc Wreckers
The Art of Stealth
Death Defiers
Mayhem Nation
A Dose of War
Vicious Victors
Carnage Bringers
Stealthy Warlocks
Sudden Destroyers
Clan Crashers
Crazy Killers
Tough Mamas
The Resistance
Assault Force
Deadly Warriors
Kings of Death
Instant Death
Harbingers of Chaos
Walking Omens
Super Terrors
Grim Reapers
Badass clan names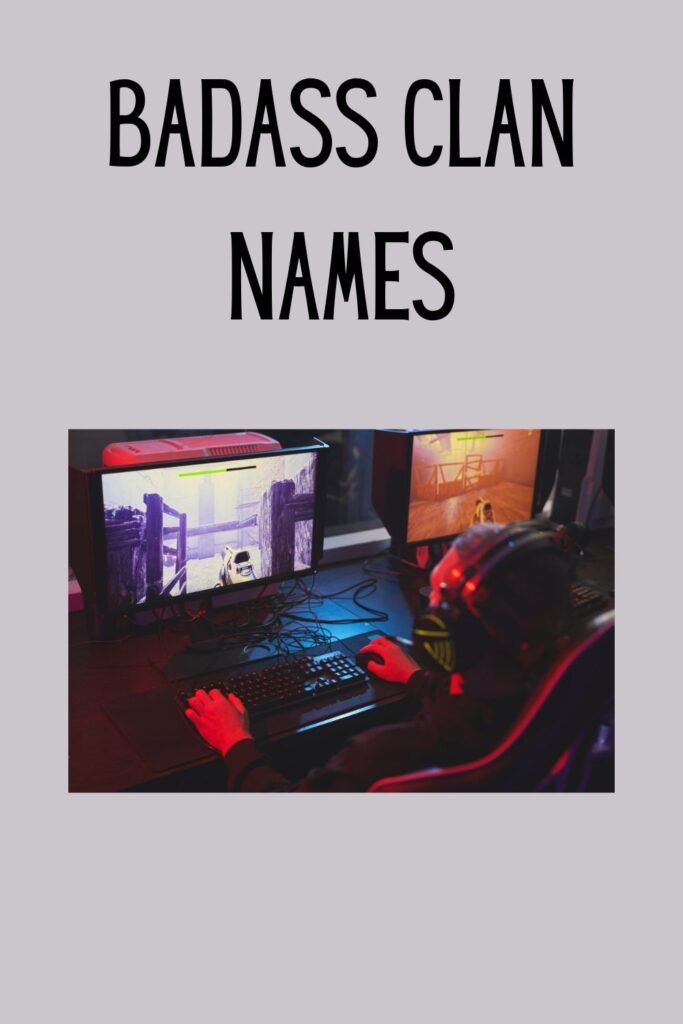 If you and your clan members prefer to show your bad side, then you need a badass name. Well, I have some badass name ideas that you need to check out. You can also play around with the spelling to make it sound cooler.
All Brawl
Relentless
Gun Masters
Predators
Barnacle
Guts Rifle
Intrepid Hunks
Hysterical Crusader
Harsh Noob
Blood Predator
Learmonth Clan
Saboteur
Kinnaird Headland
Ruthless Warrior
Constant Tank
Sniperz Brigade
Cocoon Fearsithe
Stealthy Gull
Relentless Warrior
King Barons
Secret Pariah
Blood GuzzleR
Cocked Stabbers
Bond the Clans
Killer Gallant
Relentless Ghosts
Unbridled
Bad Boyz
Loser Stalkers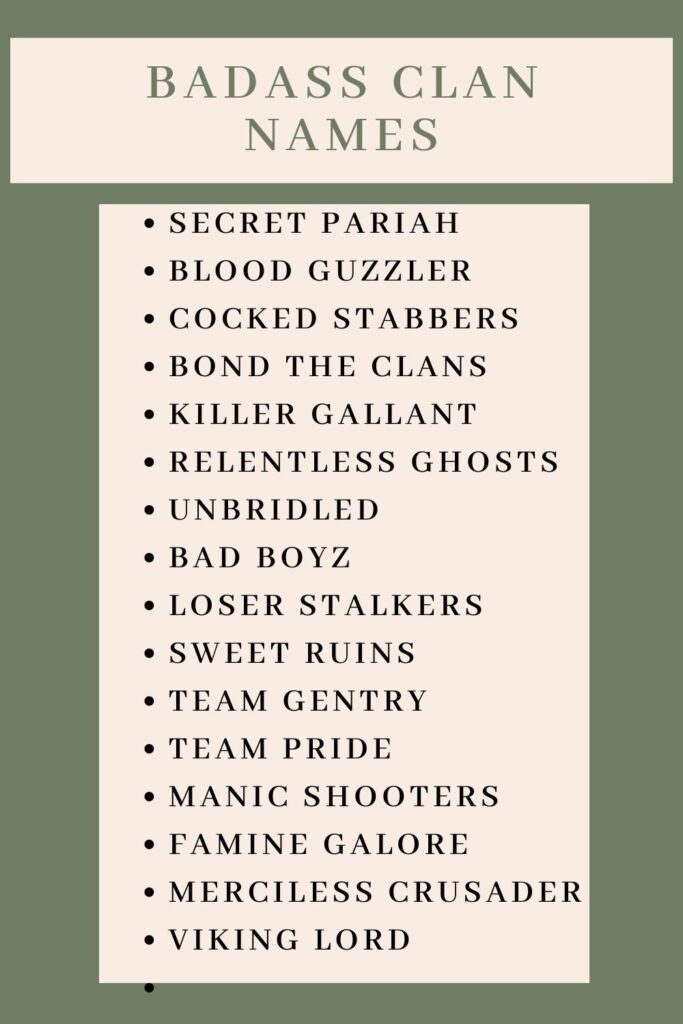 Sweet Ruins
Team Gentry
Team Pride
Manic Shooters
Famine Galore
Merciless Crusader
Viking Lord
Love Kill
Useless Exposure
Frantic Parasite Bloodsucker
Terrific Typhoon
Lunatic Owner
Love Crush
Stray Gore
Feast Galore
Stone Hearted
Mutalist Battler
Dark Souls
Dirty Footslogger
Fanatic Owner
Ferocious Noob
Finest Thunder
Creative clan names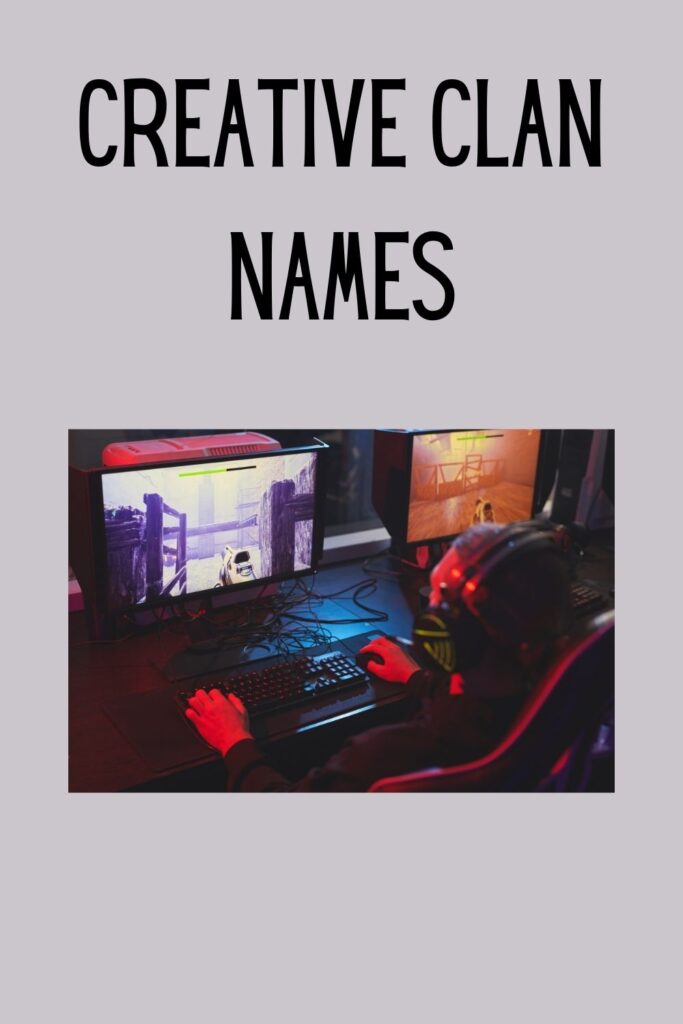 A clever clan name is usually a creative name that shows the personality of the players. Below is a list of some creative names.
Furtive Destroyer
Precise Arrows
Vindicative Paladin
God of Blood Predator
Walking Honcho
Gods of Sycophant
Plug the Chug
Pegacorn
Vindicator
Heir of Thrones
Stratagems of Sedition
RiseOfAbyss
Blades of Rage
Speed of Light
Black Magic
NoNerdsJustGeeks
CoD Dominate
Osiris' Scale
Maori Tribes
Marauding Maces
Stewards of Gaia
Delicious Desserts
Meet Your Maker
Live to Kill
Micro Bus City
Death Dose
Seven Scimitars
Song of the Blade
This Is My Clan
Immortal Dynasty
Best clan names for CoC
Clash of Clans is one of the most epic games, with over half a million users on the Google play store. The adventure-filled game where you get to join clans, collect and fight in battles requires excellent strategy and plan for you and your clan members.
Besides, since it is so popular, you will need to have some cool clan ideas to be noticed by other gamers. Here is a list of Clash of Clans clan names that you can use or tweak to your liking:
Super Sapiens
Mauling Monsters
Exceptional Wizards
King Pins
Blood Fighters
The Ancient Ones
True Warriors
Mutated Avengers
The Best Alliance
Ruthless Seniors
True Guardians
Murderous Minds
Finding Chaos
Big Bombers
Team Royalty
COC Federation
Team Mercenaries
Dragon Masters
Boulder Throwers
Kingdom Protectors
Cackling Witches
Hidden Sparks
Magic Performers
Maximum Damage
Undead Heroes
The COC Project
Rising Heroes
Mighty Goblins
Friendly Giants
Cyborg Controllers
Defense Strategists
Base Protectors
True Defenders
Rich Men
Top Chief
Village Protectors
Team Necromancers
Fast Builders
Village Breakers
COC All Day
Smart Attackers
Survival of the Fittest
Gold Collectors
Life Saviors
Mad Pillagers
Quick Hunters
COC Addicts
One Heartbeat
United Attackers
Magic Experts
Game Runners
Crazy Gamers
Killer Clans
Instant Hit
Village Destroyers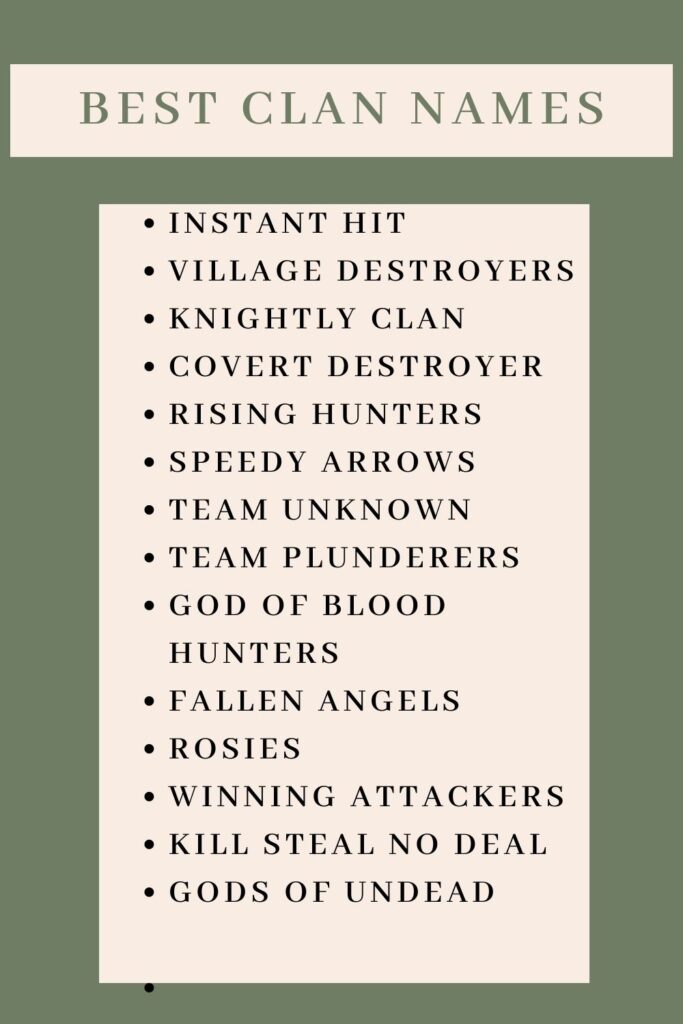 Knightly Clan
Covert Destroyer
Rising Hunters
Speedy Arrows
Team Unknown
Team Plunderers
God Of Blood Hunters
Fallen Angels
Rosies
Winning Attackers
Kill Steal No Deal
Gods Of Undead
Dark Nightmares
Gutsy Studs
Frenzy Shooters
Killing Kissers
Tilted Stabbers
Amikilling
Legendary Princess
Real Chill
Padmavati
Margolem
MADMAX
Pink Leader
Bloody Mary
Psycho Killer
Slaying Girling
Cinderella
Guns Bruce Lee
Her Majesty
DEATH MACHINE
Gun Digger
Dead Show
Bad Soldier
Gun Guru GG
Conclusion
We have provided a list of some robust clan names that you can use. From COC clan name, PUBG clan names and many more.
Keep in mind that the perfect clan name is a name that all players can relate to, it does not have to be a long name but rather a unique one. Whether you prefer a funny, cool, or even a badass name, be as creative as you can so that your clan will be in the mouths of other gamers.
What is the most cool-sounding clan name in your opinion? Leave a comment below.