Your phonebook does not have to be that boring place filled with official names of people you know. You can revamp it with funny and cute contact names for people close to you, for example, your mother, girlfriend, and more.
You can be creative with your contact names. Instead of just their names, you can use nicknames to make your phonebook more exciting.
This will bring a smile to your face when someone calls you and improve your relationship with that person when they see how special you have named them in your phonebook.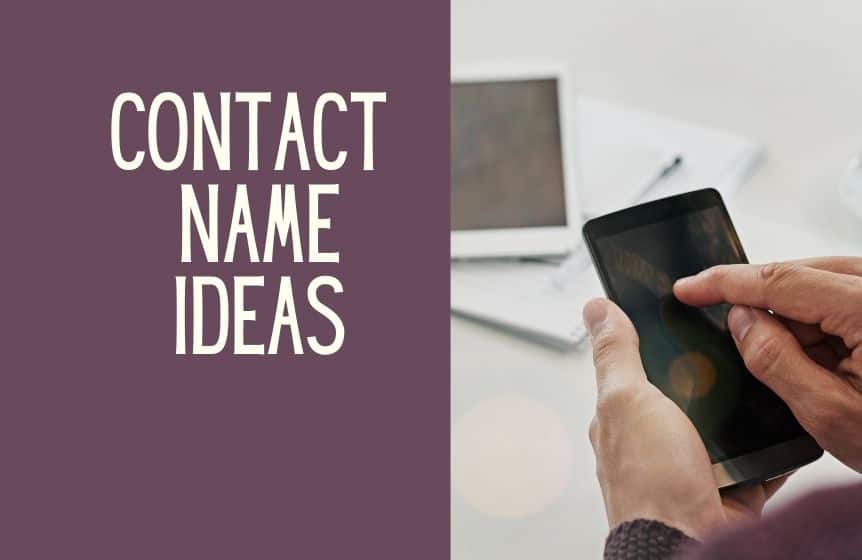 Matching contact name ideas for best friends
Your best friend is that person with who you share ideas, secrets, and fun moments, so they are very close to your heart.
They have seen your up and down moments and still have been there for you. In your phonebook too, they should have a unique name, a funny dear name, something that represents what they mean to you. 
Here are some unique names you can use to save your best friend's name in the contacts:
Bae
Love Muffin
Sugar Pie, Honey Bunch
Bestie
BFF (Best Friend Forever)
Eggs and Bake
My Other Half
Senorita
Bean
My World, My Everything
Babes
King
Buddy
Bro
Champ
My Sunshine
Amigo
Bun
Sunshine
Related : Creative Discord name ideas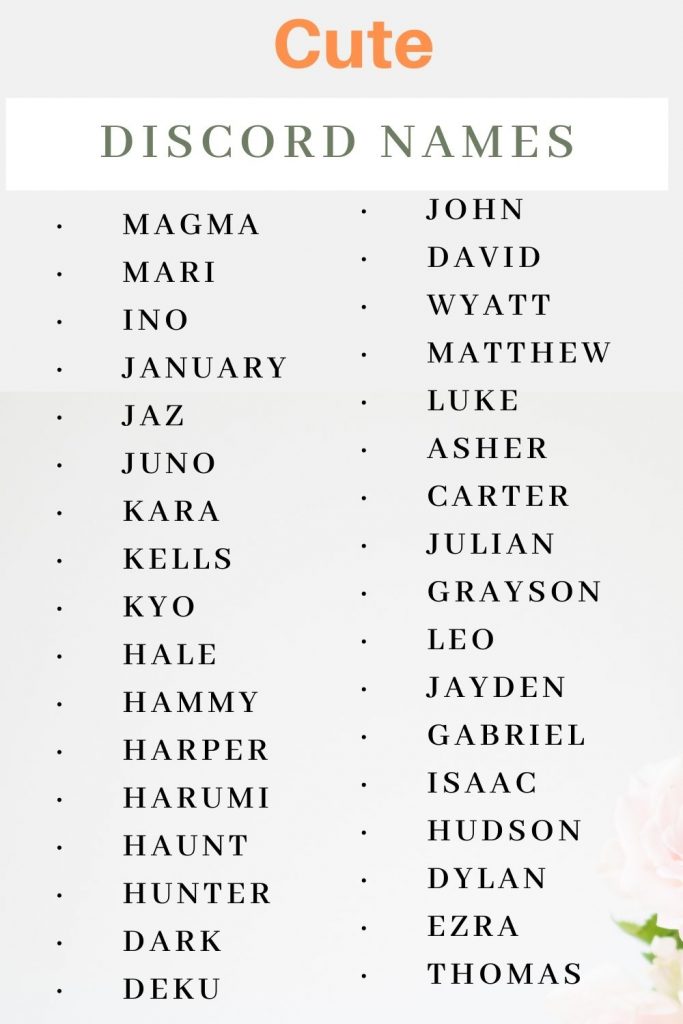 Darling/Darlin'
Beauty Queen/King
Boo Bear
Bambi
Lil'
Cupcake
Teddy Bear
Dear One
Stinker
My Everything/Everything to Me
Bubbles
The One and Only
Darlingest
Cuddle Muffin
Soulmate/Twin Flame
Sweetie Pie
Sunshine Gal
Thing One
Thing Two
Muffin
Doodle Bug
Sugar Lips
Wonder Twin/Twin Flame
Pumpkin Pie
Related : Kahoot name ideas
Contact name ideas for boyfriend
Your boyfriend means everything to you. From your number one supporter, lover and friend, he is a very important person to you.
If he means a lot to you, you can't just give him a 'normal' contact name. You will choose a lovely name that shows what he means to you. An endearing and funny name: Here are some contact name suggestions to save as your boyfriend's name on the phonebook:
Heart Code
Candy Crush
Nerdy Love
Bestie BFF Boy
One and Only
Honey Pot
Lover Man
My King
Bae Be Mine Forever!
Wills
Mr. Right Now!
Hot Tempered!
Captain Fabulous!
Stud Muffin Buns!
My Baby Cakes
Handsome Man Crush!
Cuddle Buddy!
Pink Panther
My Thug Life
Hubby Wubby
Puppy Love
My King of Hearts!
Hubby
Willy Wonka
Cuddle Monster!
My Boo!
Hubz
Related : League of Legend name ideas
My Cutesy Pie!
Babe!
Snuggle Bug
Lover Man Heartbreaker!
Mr. Right Now!
Beautiful One
My Only!
My Life Saver!
My Firecracker!
Cuddle Monster
Handsome Hotness!
Will You Marry Me?
My Everything!!
Mr. Right!
Handsome Prince Charming!
My Sweetie Pie
My Everything
Lover Boy!
Krazy Kiwi
Pookie Bear
Handsome Man Crush!
Contact‌ ‌names‌ ‌for‌ ‌girlfriend‌ ‌
What do you think about when you think of your girlfriend? The great moments, the great person who means a lot to you.
She has to have a unique name in your phonebook and a name that shows just what you think of her, a funny or crazy nickname you would love to call her.
Not just a boring real name, but some sweet and cute name that you call her. Here are some contact name ideas you can save your girlfriend's name as on your phonebook:
Mrs. Right
The love of my life
Future Mrs
My world
My Missing Ribs
The Queen of My Heart
Sugar Bunny
Best thing that ever happened to me
My other half
Best Friend Forever
Bonnie & Clyde
Mrs. Money Mustache
My everything
The light of my life
My Sweetie Pie
The apple of my eye.
Number one girl
My everything
My babygirl
My Lucky Charm
My girl
My Queen
Queen Bee
My go to girl
Related : Maid names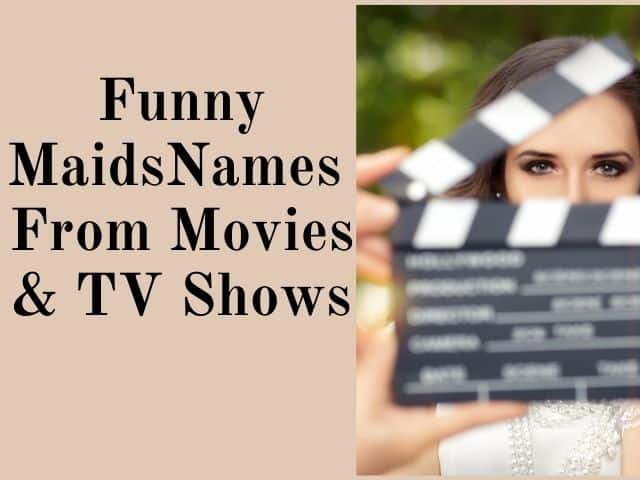 My best girl
My best friend
My sweetheart
Doodle Bug
Sweetie pie
My sunshine
Snuggle bear
Bae
Cupcake.
My bae.
My boo.
My Melody
Boo Bear.
Honey.
My baby.
My sugarplum.
Beautiful Soul
My Sweet Little Princess
Baby girl
Sweetie Pie
Honey Bunch
Sugar Lips
Honey Bunches of Oats
Honey Lamb
Cute contact name ideas
What better way to show someone that you care about them than giving them a cute name?
If you have an incredible partner, it is great to give them a cute contact name to show what comes to your mind when you think about them. How you feel towards them, or the cute name you would call them. 
Here are some cute names you can name an important person to you in your phonebook:
Cinnamon Bun
Sugar Lips
Sugar Bunny
Baby Cakes
Snuggle Bear
Chocolate Lips
Hot Stuff
Boo Bear
My Heart Beat for You
Pumpkin Pie
Sweets For My Sweetie Pie
Cutey Pie
Cuddles
Honey Bunches of Oats
Cupcake
My Little Cupcake
Cuddle Bug
Sweety Cakes
Snugglie Bear
Honey Bunch
Turtle Dove
My One and Only
Teddy Bear
Hot Chocolate
My Angel
Honey Bunny
My Love
Waffle Cakes
Cupcake Cutie Pie
Sweet Cheeks
Lollipop Lips
Cuddle Cakes
Snuggle Muffin
Boo Bear
Love Muffin
Cuddle Buggy
Baby Doll
Wish Bear
Wuggie Wug
My All
Honey Drops
Love Bug
My Everything
Contact names for mother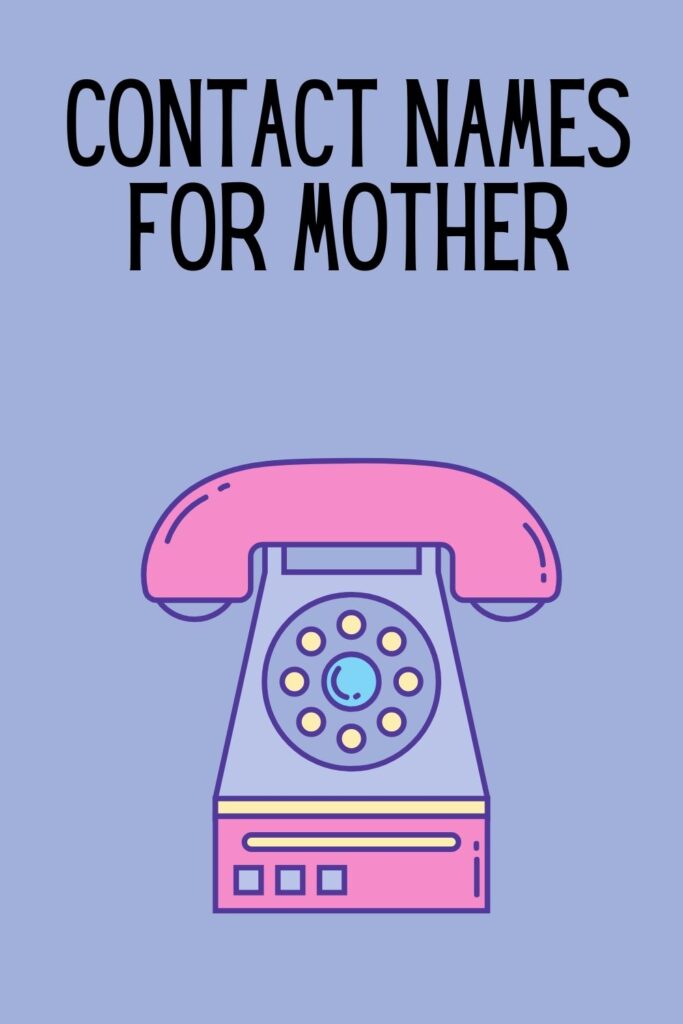 Your mother is someone very special to you, close to your heart since she brought you into this world. Instead of saving her name as 'Mom,' you can come up with some creative and 'happy' names as we mostly do.
A name that will make you smile and warm your heart when you see her calling. Here are some great name suggestions for your mother's contact name:
Princess
The Boss
Queen of the World
Queen of Hearts
The Boss Lady
Wonder Woman
My Biggest Fan
The Best Mom Ever!
The Love of My Life
My Angel
The Apple of My Eye
Beautiful Goddess of Mine
My World
The Amazing One
The Most Beautiful Woman Ever
The Queen of Everything
Superwoman
My Wonder Woman Mommy
Busy Bee
Grocery Mom
Supermom
Bella from Twilight
Heaven on Earth
The Real MVP
Mother Nature or Earth Mother
Related : Funny Zoom names for your next meeting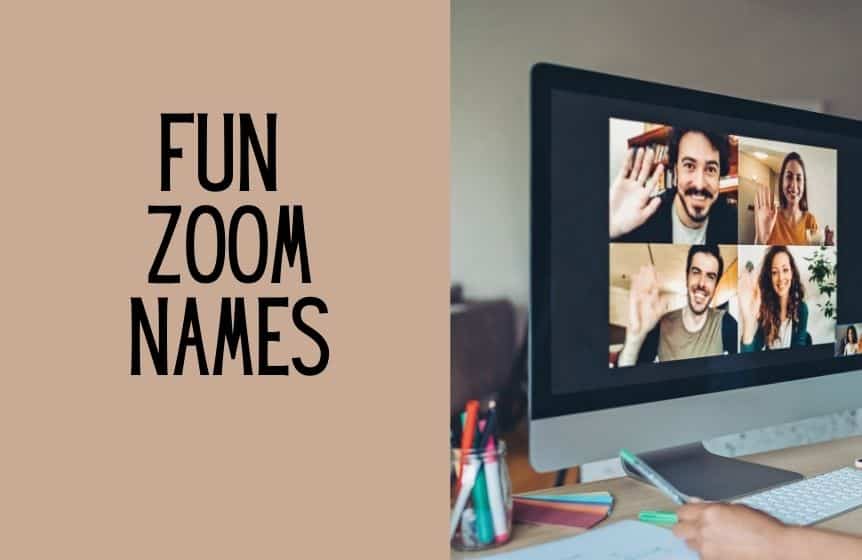 Minnie Mouse
My Love
Wonder Woman
My Everything
Mommy
Mrs. Mommy!
Pretty Lady
The Ruler of the World
Goddess of Wisdom and Strength
The Best Person I Know
The One and Only!
The Queen Bee
My Everything and More!
The Greatest Creation!
Sunshine and Smiles
Bubbles
My Super Mommy
The Refreshing Breeze
The Best of the Bunch
The Magician
My Starlight!
The Best Chef in the World
Contact names for father
Your father is the big man of the house and has been there for you in many crucial steps of your life. So, why not give him a cool name that will put a smile on your face if he stumbles upon your phonebook.
Here is a list of some nice names you can use as contact name for your father:
Big Poppa
Daddy Dude
Pops
Man of Steel
Zaddy
Big Boss
Sweet Potato
My ATM
The Governator
The King
Ruler of the World
Tater Tot
Papa Bear
The King of Pop
Big Guy
Dadzilla
Captain Dad
Old Man River
The Big Cheese
The Man of the House
The Bossman
Sugar Daddy
The Captain
The G.O.A.T
Papi Chulo
The Chicken Man
Superman
Big Daddy
Related : Awesome Minecraft names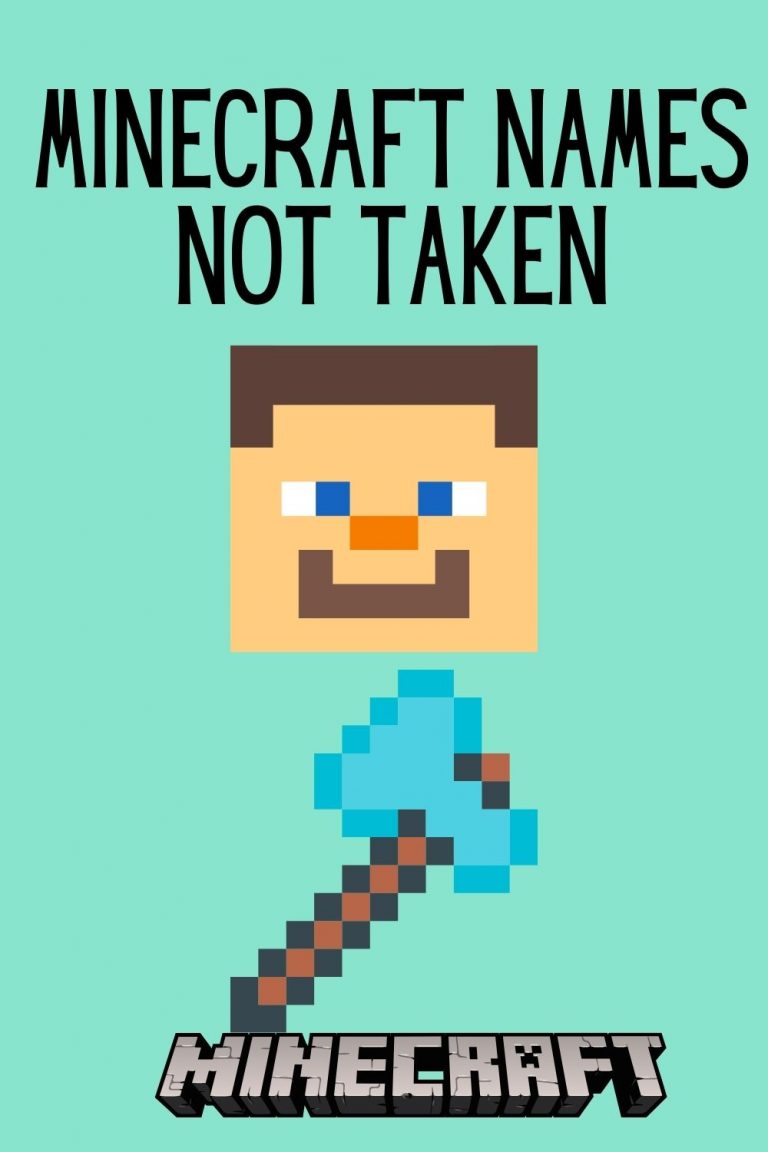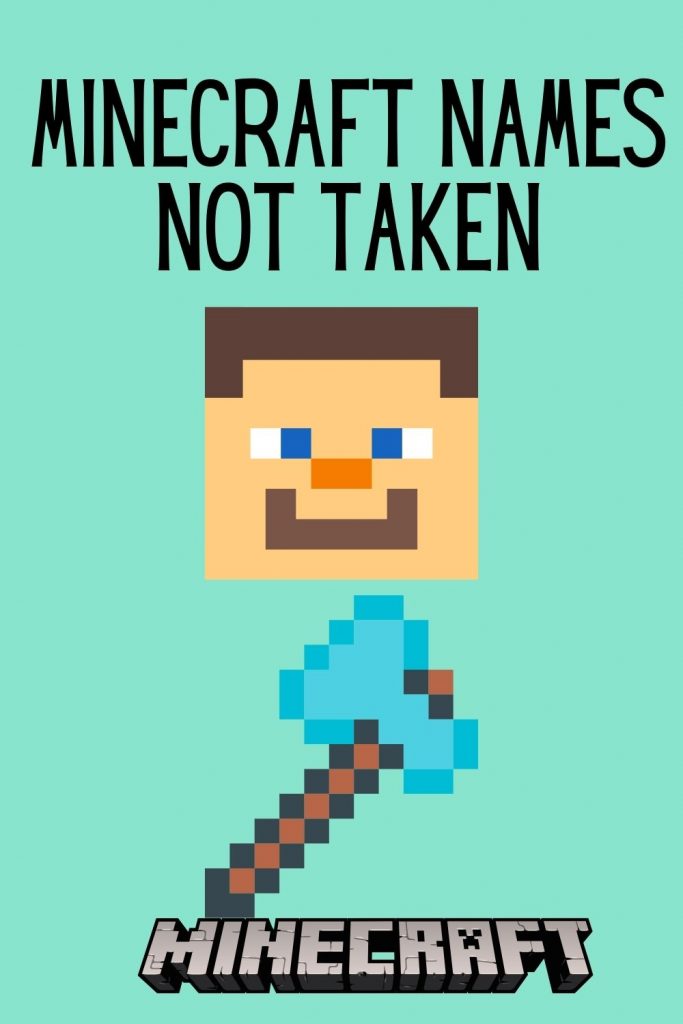 Big Smoke Daddy
Turtle Maniac
Big Daddy Cool
The General
The Stylin' One
King of Pop Culture
Big Bro'
Papa Bear
The Best Man in the World
Papa Smurf
The King of Pop
The Lord of Lords and King of Kings
The Spider-Man
Disney Dad
Chocolate Thunder Popsicle
Popsicle Pete
Poppin Fresh
Shorty's Dad
The Fishsticks King
Contact names for sisters
Your sister is there to stay and has seen you through some good and rough times. She deserves her own funny or creative contact name to show your relationship with her.
Whether she is protective, naughty, funny, or just a fantastic person, she deserves a cute contact name on your phone. Below are some names you can consider giving you an idea of names you can use for your sister on your phonebook:
Little Sis
Big Sister Tattle Tale
Sister the Spy
Nuisance Sister
Sisters Before Misters (or Bros)
Sister Track Star
Sister Bear
Wild Sister!
Awesome Sister!
Sister the Genius
Supersize Sister
Silly Sis
Sister Sunshine
Superstar Sister!
Secret Little Sister
Sister Doodlebug,Kidlet or Kiddo,
Sister Wolf Pack Leader!
Blondie Sister (or Blonde)
Sister Maker
Sister the Firecracker
Boss Lady Sister (or Boss Lady)
Creative Sister!
Coolest Sister Ever!
Sis the Great One!
Sis the Heartthrob
Little Sizzle (for fiery sisters!)
Spice Sister!
Cutie Pie Sister!
Amazing Sista
Sister Doodle
Sassy Sister!
Happiest sister ever!
Princess of Sisters
Sister the Great
Sister Bear
Trouble Maker Sister
Super Sistah
Hurricane sister
Sis the Queen of Hearts!
Best Little Sister in the world!
Contact names for brothers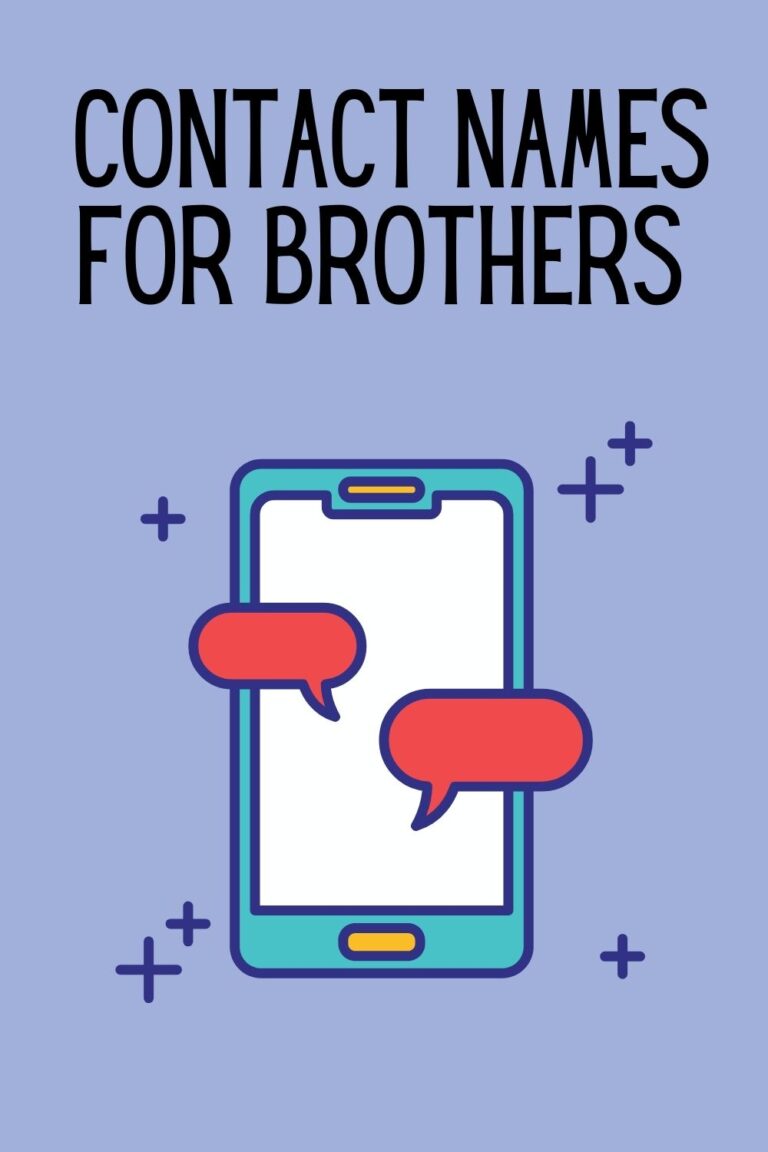 Your brother has most likely seen your good and bad behaviors, known your secrets, and been there for you when things are thick.
Your brother will stick with you when nobody else will and will probably be with you in fun or mischievous activities during your younger years. Choosing a fun and loving contact name is important and shows just what he means to you.
Here are some fun names you can save as your brother's contact name in your phonebook:
Big brother
My dude 
My bro
My man
My man bro
My big guy
Broflake
My big bro
Brody
My bromigos
The big cheese
Champ
Pooh Bear
Brother brosner
Brotato chip
Champ
Chompers
Daredevil
Champy
My chum
Daredevil Dan
My Duderino
Darth Vader
The dude in charge
The dude
Rambo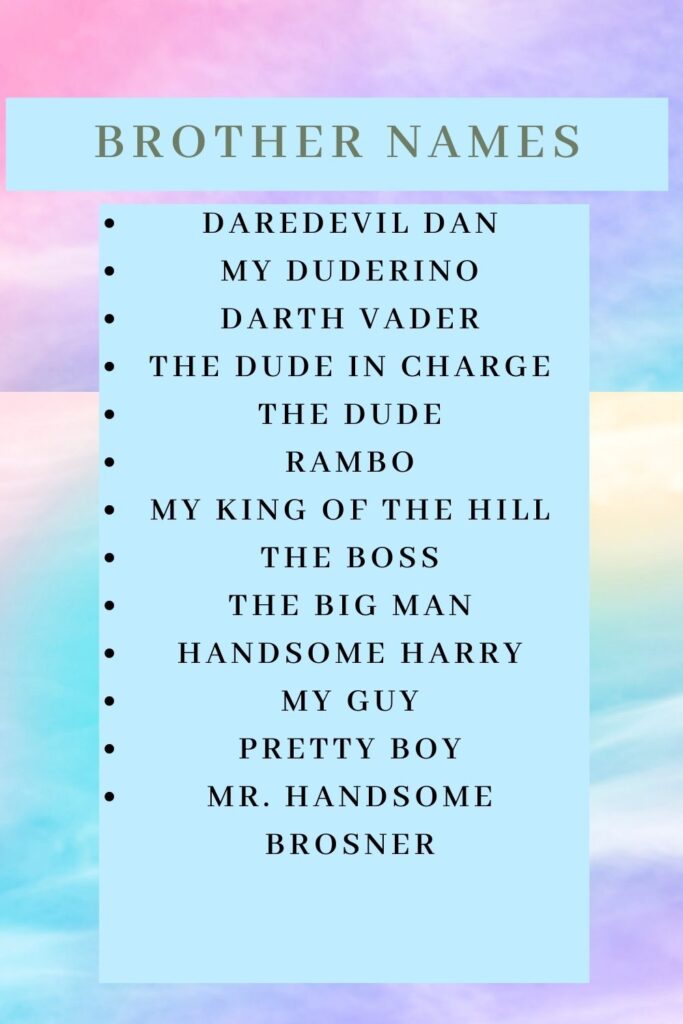 My king of the hill
The boss
The big man
Handsome Harry
My guy
Pretty boy
Mr. handsome brosner
Big brother bear
Pretty brosner
My lumberjack brosner
Lumberjack guy
The big man on campus
The mountain man
Notorious B G
The head honcho
My mr. handsome brosner
My partner in crime
My one and only brosner
Pepa the bad boy
The parrot head
Mr. big shot
Mister tough guy
Napoleon Dynamite
Couple contact names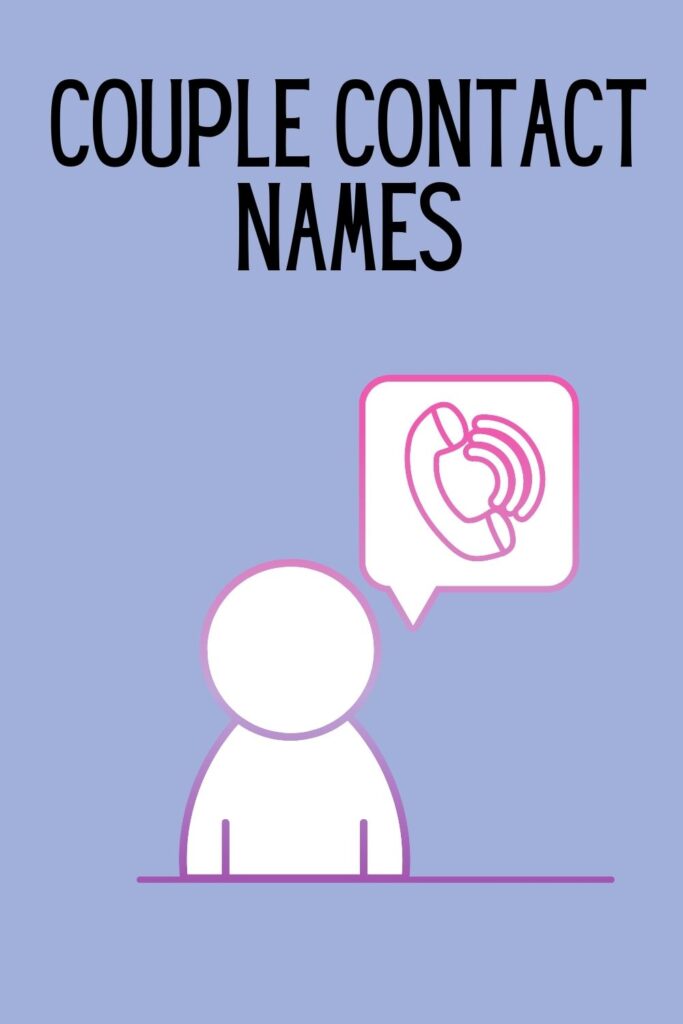 Couples usually call each other some cute and lovely names. Why not extend that to your phonebook?
Having funny and attractive contact names for your partner might help bring you closer to them. Here are some names you can use as a couple in your phonebook:
Mr. and Mrs
Boo  and Boo  Jr.
Babe and Pooh Bear
Pookie and Pookums
Pumpkin Pie and Sugar Daddy
Stud Muffin  and Sugar Cookie
Lover Boy and Sweet Cheeks
Snuggle Bear  and Love Bug
Sugar Lips and Baby Cakes
Baby Doll  and Sugar Lips
Tiger and Bunny
Sugar Bear  and Honey Bun
Tiger and Kitty Cat
Honey Bun  and Honey Dip
Kitty  and Pookie
Lover Boy and Sweet Cheeks
Tiny Dancer and Big Swinger
Short and Sweet
Love Muffin  and Hottie Pants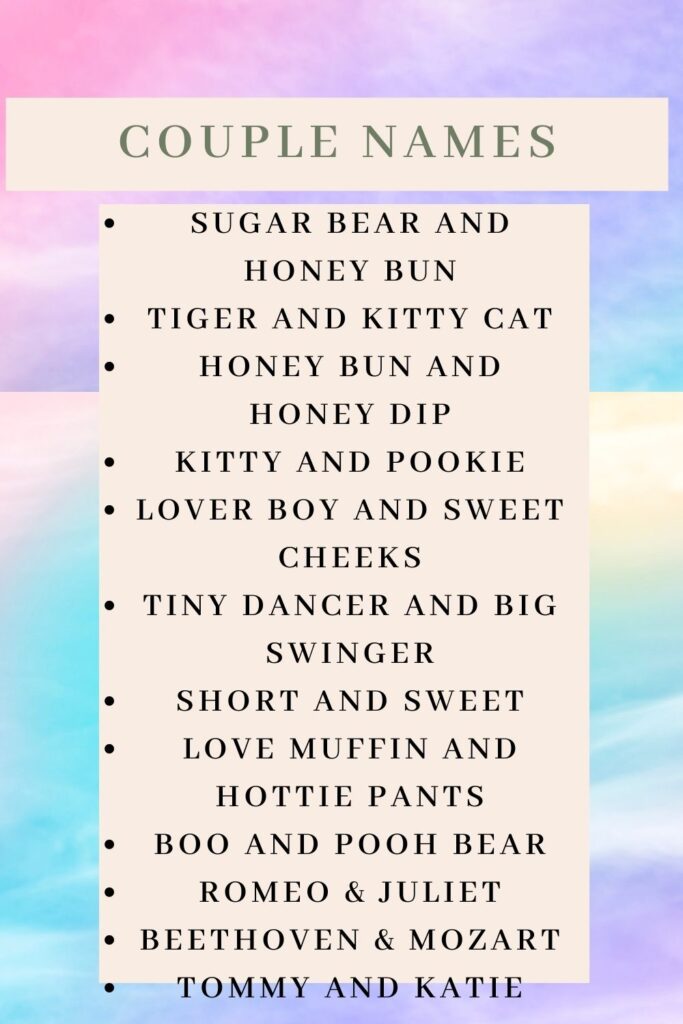 Boo  and Pooh Bear
Romeo & Juliet
Beethoven & Mozart
Tommy and Katie
Princess Leia and Han Solo (Star Wars)
Brad & Angelina
Bonnie & Clyde
George & Gracie
Freddie and The Dreamers
Lennon & McCartney
Boris and Natasha
Contact names for ex
Your ex will always be an important part of your past. Whether they remind you of beautiful memories or worse nightmares, they'll always signify a part of your past.
If you still have their contacts, you can save their contact name to reflect what you think about them. Here are a few suggestions:
Past experience
Pastry
Old flame
Original recipe
Worst mistake
Exotic one
Ex boyfriend/girlfriend
Old friend
Eternal flame
One and only ex (boyfriend or girlfriend)
Contact Deleted
Forgotten One
Never Exist
Out of My Life
Permanent Delete Requested
No Longer on the List
Piece of My Existence
Old Man
Old Boy
Old Lady
Old Queen
Old Maid
Never Existed to Me
My Past
Mystery Man/Woman
An old friend
The one that got away
Someone I once knew
The thought of you
Conclusion
Being creative in choosing your contact name is a great way to make your phonebook interesting. It helps you to identify what you truly feel about someone once they call you.
Also, different people in your life deserve different titles depending on their roles in your life. So, why not express that by having unique contact names in your phonebook.