I have been blogging a lot about online activities for kids. But recently I find myself having the need to have some form of creativity out of the screen. Hence, I created this new page dedicated to screen-free activities for toddlers.
I am convinced to create things using things I already have at home and be creative with it.
So recently ordered some stuff from Amazon and was not sure what to do with the box. As we all know Amazon has the habit of "over packing" their things.
I did not want to just fold and throw the box away and got inspired to do something with it. My toddler has this new obsession with cars.
The light bulb in my head sparked and I began cutting the box to make a car race track for her.
This literally took me 2 minutes to create. As you can see the quality is not great but she doesn't seem to care.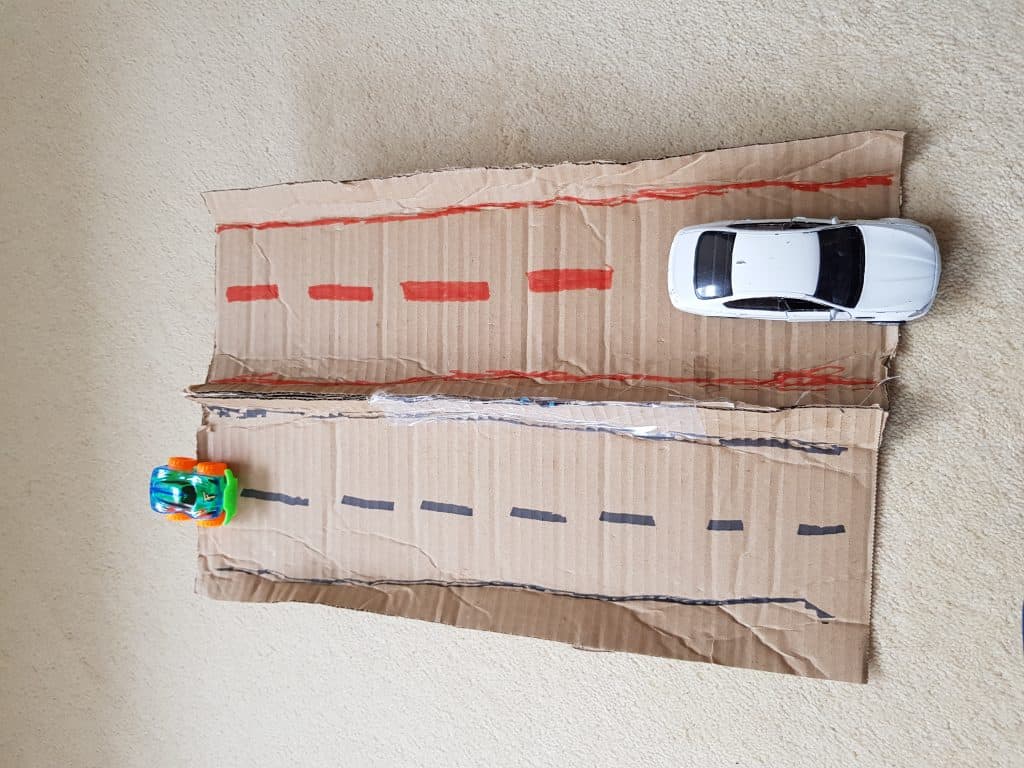 You don't need to spend cash on fun activities for your toddlers. With some cardboard and duck tape, you can create this track yourself at home.
The materials you will need :
Cardboard box

Duck tape

Marker pen

Scissors

Toy cars
Instead of just making one track, I made two so she can use two cars and start her own race.
How to make this :
Cut the cardboard to a rectangle shape

Bend the sides so the cars don't fall off ( like a little pavement) 

Use the duck tape if to stick the 2 tracks together

Using a marker pen color the track 

Take another cardboard and role it so you can use it as a stand to the track 
You can watch this 30 seconds video on how to make this cheap and easy car track
Have you made one? share with us how it looks like
Before you leave don't forget to check out this card slot activity that keeps your little one busy for at least 20 minutes ! 
Before you go, don't forget to check out the growth-mindset kit aimed at raising children growing in a tech world.