One of the fastest-growing social media sites, Instagram, has aided many influencers in developing their online follower base. For many of you, it will be anarchy if your account is terminated. And everyone will undoubtedly desire to escape this circumstance as soon as possible. So, in this article, we'll look at how to find out who made a fake Instagram account. 
How to find out who made a fake Instagram account?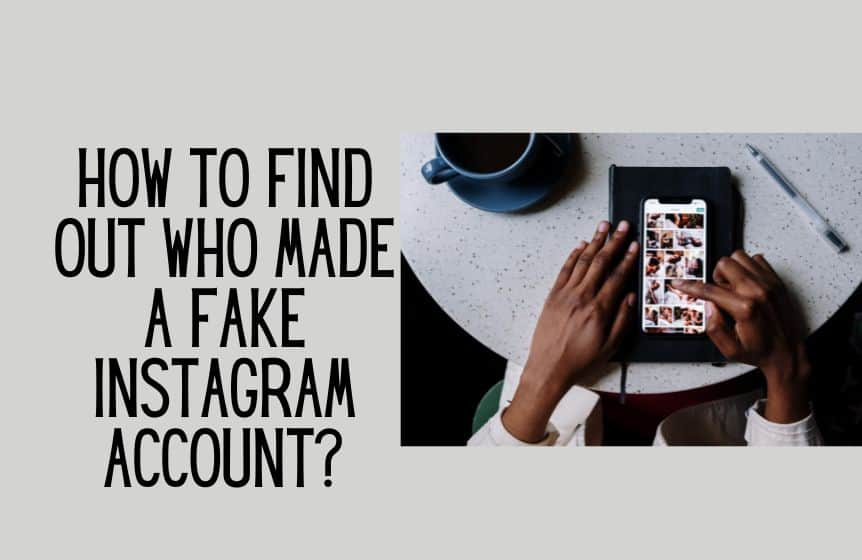 If you need clarification about whether a particular Instagram account is fake and want to learn how to find out who made a fake Instagram account, then this article is for you.
A fake Instagram account is constructed carefully so that no one can trace it, therefore there is no reliable way to determine who created it.
VPNs are occasionally used to create a fake location that is impossible to trace to prevent anyone from contacting the real person behind the fake Instagram account. 
These techniques described below cannot provide you with a 100% guarantee the account is fake. However, by using these techniques, you can gain some understanding of the authenticity of that account.
Examine the suspect account's profile picture. The account is probably fraudulent if the person in the images (fake pictures) does not match the person in real life.
Examine the account's username (Instagram username). It can be assumed that an account is fake if it doesn't seem relevant or contains terms with no real significance.
Examine the number of people who follow and are followed by that account. Compared to the number of followers, the account is more likely to be fake if it has a high number of followers following them. It means the account has an increased number of fake followers.
If the bio of that account profile appears to be spam while at the same time it requests that you visit other accounts or pages that are not related, then that page is almost certainly false.
How to find out if someone has a secret Instagram account?
Do you have any reason to believe that someone you know uses more than one account on Instagram? We can assist you regardless of whether you are looking for a person's hidden Instagram account or want to determine whether or not a particular account belongs to someone you already know.
Even though there is nowhere on Instagram that compiles a list of all the accounts associated with a single user, we have identified simple ways that will assist you in locating a specific user's account (specific person). Continue reading to learn some helpful tips (complete guide) that will guide you in finding a person's other Instagram account!
Check their Bio
This may appear to be an obvious point, but there are times when people will post all of their various Instagram profiles on their primary profile.
You'll see this a lot with people who have a lot of followers, such as influencers and business owners, and friends who have multiple profiles devoted to various themes, aesthetics, and interests.
You can also check the individual's story to determine if they are resharing content from another one of their accounts by doing so.
Sync your Phone Contact
When you sync the contacts on your iPhone or Android device, you can locate all Instagram profiles that are held by your contacts.
Syncing will cause Instagram to propose that you follow the account of the person you are interested in if that person is already on your phone's contact list.
Follow the steps below to synchronize your contacts:
Tap the three vertical lines at the very top of your profile after you've navigated to your profile
Tap Settings.
Click on Account.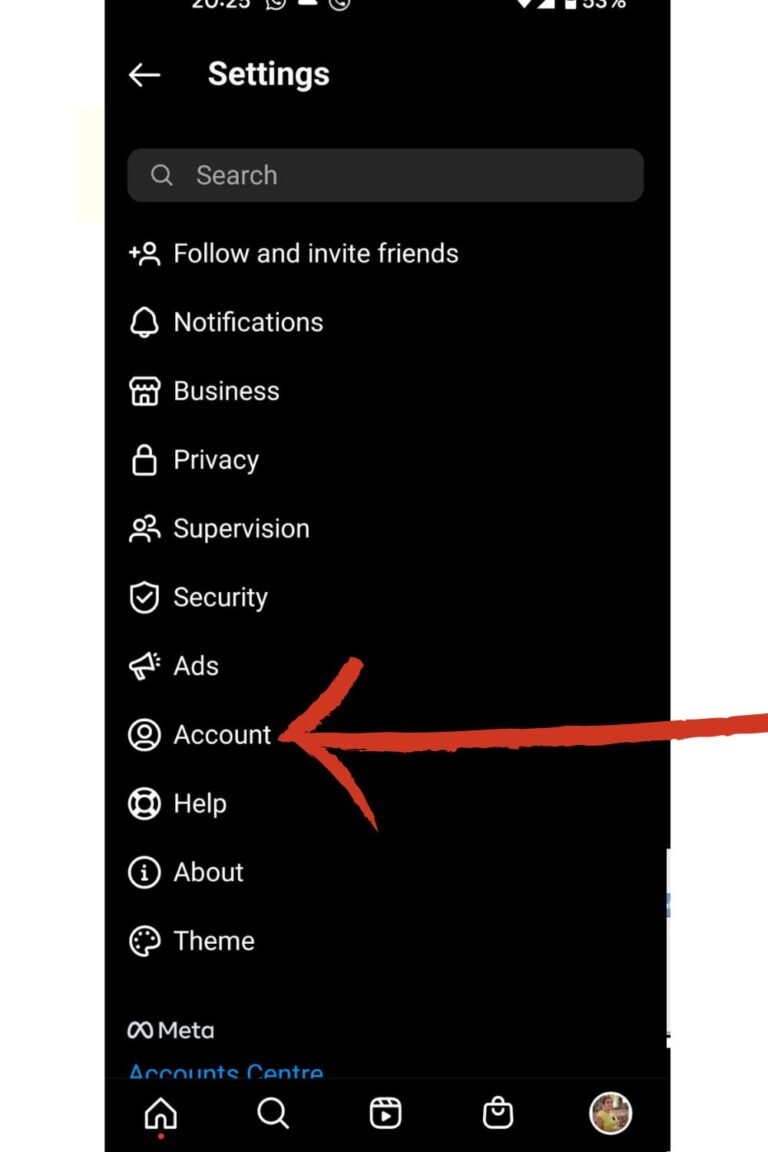 Select the Contacts Syncing option.
To connect contact details, you'll need to tap the switch that's located nearby.
As soon as you have connected your accounts, Instagram will begin suggesting any of your contacts who also use Instagram. You can either check the friends that Instagram recommends to follow or wait for Instagram to send you notifications.
Conduct a search using their name
If a person has more than one Instagram account, they could give the names of their account that are similar to one another. If you search for "Apple" on Instagram, for instance, you will find Apple's main account and some extra accounts (real accounts) that they own, such as @applelife and @apple.design.
You can also look for the person using their real name (search bar) in addition to the username of the account (if you know it).
Check their Follower List
The user's secondary account may be following their primary account. To go through their Followers List or the Following List, click the Followers/Following link on their primary profile.
Finding the second account that belongs to this individual will require effort, as you must search through each profile for hints like similar images, bios, and other information.
Check to discover if someone you know is already following that account if you received an odd friend request or message (DM) from an account you don't recognize and want to see if it belongs to one of your friends. You can inquire about the account holder's identity (true identities) by sending a brief message to a friend with whom you share a connection.
Check your Friend's Suggestion
Examine each of the profiles to determine if any of them could be associated with your close friend. It would help if you looked at their bio, images, reels, and location to find stuff compared to what you have seen on their primary account.
Do a Google Search
Try searching Google for the person's name and the word "Instagram" to see what results you get. There is an easy way to use Google to search for terms, names, and phrases that appear in public Instagram accounts. This can be done if searching Instagram does not produce the desired results. How to do it:
Enter the person's name into the search box, and any other keywords or phrases you believe may be included in their Instagram bio.
After the space, type site:instagram.com in the address bar.
If you want to see all of the results from public Instagram profiles that contain the name you provided, you may do so by pressing Enter or the search symbol.
Check their Phone
If you have access to the person's phone, you will be able to determine whether or not they log into more than one account at a time. If you have access to their phone, then this will work perfectly. Launch Instagram, press their profile photo, and then tap their name on the screen to follow someone. The bottom panel will provide a list of the user's other Instagram profiles, whether public or private.
If nothing appears, you can select Log in or create a new account at the bottom of the screen and then select login to an existing account to see if their phone prompts you to log in with a specific username and password. If nothing appears, tap Log in or create a new account. If nothing seems to be, tap login to an existing account.
Look up their other Social Media Accounts
People occasionally add connections to their Instagram accounts on other popular social media platforms like Facebook, Twitter, and TikTok. You know how to find them on another social media platform/social networking site. Check which Instagram account they list on their other social media profiles if you have reason to believe someone has more than one Instagram account.
Do an Image Search
Searching for one of their photographs will help you identify other online locations where that particular photo is hosted. You could discover that a person is utilizing any of their photographs on another one of their Instagram profiles, on a hidden Facebook account, or on any other platform by looking for any of those photos.
Using Google Chrome on your personal computer to perform a reverse image search on Instagram is the most straightforward method:
You should open Chrome on your computer and sign in to your Instagram account at https://instagram.com.
Visit one of the person's posts (Instagram posts) or click on their profile picture to learn more about them.
To search for additional photos using Google Lens, right-click the picture and select the option.
It would help if you first created a square around an image by clicking and dragging your mouse to search for it. Any photographs that match will be displayed on the right panel.
If you do not have access to a computer, you can simply view the individual's profile photo or one of their photo posts (account's posts) on Instagram and snap a screenshot (they will not be aware of this). After that, launch the Google app on your mobile device, hit the symbol that looks like a camera, and selects the screenshot you want to search with.
Related: What happens when someone deletes their Instagram account?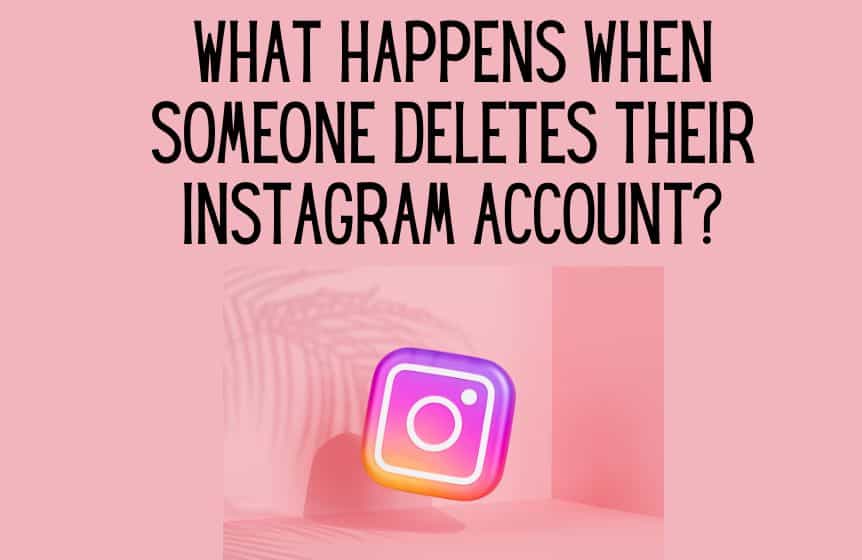 How to find the email behind a fake Instagram account?
The following steps are all that is required to locate an Instagram email address:
Go to Instagram's mobile app.
It would help if you searched for the profile of the person you wish to contact.
Try looking for a button labeled "contact" in their bio.
If you tap it, a business email will appear on the screen.
Apps to detect fake Instagram accounts
There are different third-party apps (free tools) for real people that help them detect fake Instagram accounts. Below you will learn about some of the best Instagram fake ID finder apps.
Grabify IP Logger
Type in the URL that you want Grabify to track. Using this tool, you will also find out the owner of a fake Instagram account / fake Instagram profile. It also offers an exciting range of location-tracking functions.
Using these third-party applications, you will be able to utilize the Instagram app in a more efficient and trustworthy manner. This app offers a great way to find out the account owner of an Instagram account.
Cleaner-for-IG (iOS)
Users of IOS devices have access to a tool called Cleaner for IG, which may identify phony individuals of Instagram accounts (personal account and private account) and unfollow such users entirely.
Real Followers
You may get rid of false Instagram profiles from your followers' list using the Real Followers app, which is accessible on the Google Play Store. You can also track your Instagram profile IP address using this tool. If this is something you're interested in doing, check it out.
FAQ:
Can I know who is behind a fake Instagram account?
Because a fake profile on Instagram is created with the intention that no one will be able to monitor it, there is no way to determine with absolute certainty who is responsible for creating the account.
Can police find out who made a fake Instagram account?
Yes, they can track them by their IP address (user's IP address) on their computer or internet connection that they used to create the account. Aside from the user's IP address, they can track the phone's details if the account was made from such a device. They can also track those details if the account was created from a phone.
Can you track the location of someone behind a fake Instagram account?
There are several different ways to identify a fake Instagram account. Instagram records an individual's Internet Protocol (IP) address at the beginning of each session, and there are third-party programs that can use an IP address to detect a phony Instagram account. Once you know the IP address, you can also pinpoint them on Google Maps.
Was this helpful?
Good job! Please give your positive feedback
How could we improve this post? Please Help us.