If you know your friend's phone number, you can look them up on Facebook using it. In this article, we are looking at how to find a Facebook account using a phone number?
However, the phone number must be associated with a Facebook account for this to work.
How to find a Facebook account using a phone number?
Here is how to find a Facebook account using a phone number.
· Launch your web browser, and visit Facebook's login page.
· Login to your account.
· Type in the phone number inside the top main search bar. 
· While entering the phone number, you do not have to worry too much about the format (555)555-5555 (including area code and country code) or 5555555555.
· Check the search results for the Facebook account you are looking for.
After you enter the phone number and hit Enter, you will see Facebook accounts associated with the mobile number.
However, you will not get any results if the telephone number is not associated with any Facebook account.
If the person you are looking for has set their account to private, you will also not find them using a generic Facebook Search.
How to find someone's Facebook account using cell phone number?
Facebook's motto is to connect people with their friends and family. If you know your friend's username or family members, finding them on the platform becomes very easy.
For Facebook users, here is how to find someone's Facebook account using a private number on the social media platform.
From your smartphone, launch the Facebook mobile app.
From the top right corner of the screen, tap on the three lines menu (hamburger menu).
From the Menu Page, hit the "Find Friends" option on the search box
From the bottom of the page, toggle on "Sync with Phone's Contact List".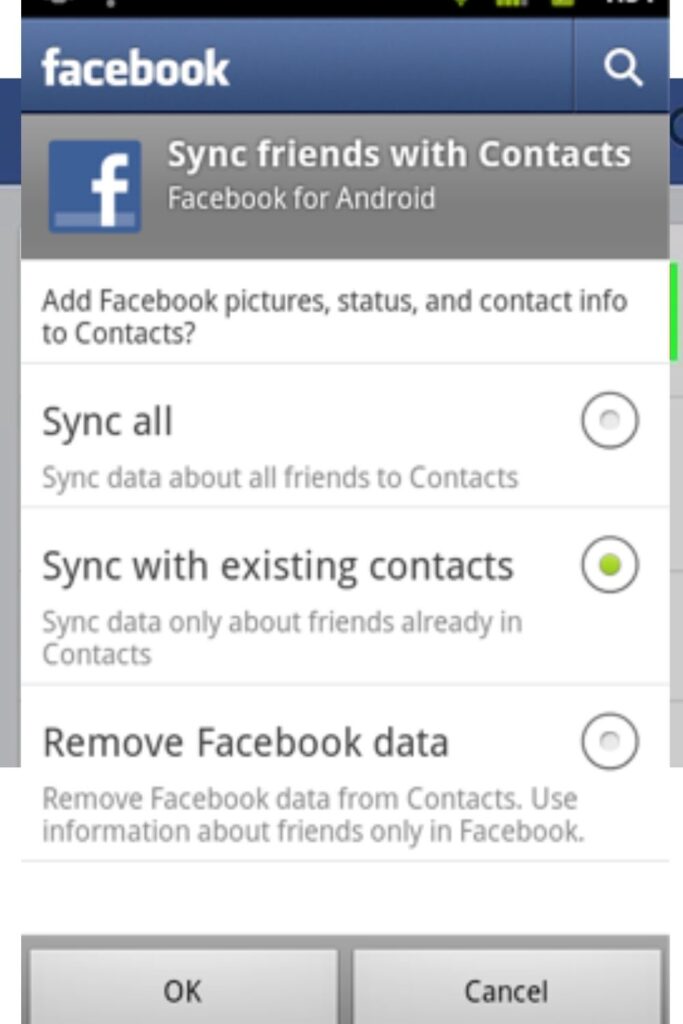 Once you activate this feature, you will see friend suggestions of people whose phone numbers are already on your phone.
From there, you can send them a friend request by tapping the blue "Add Friend" option. 
If you are looking for a public figure, you can look up their public posts and then land on their Facebook account.
Along with Facebook, you might also want to try dedicated people search engines on the internet.
These tools let you execute reverse number search, reverse image search, facial searches, and other advanced searches.
Many of them come with dedicated chrome extensions.
How to get the phone number from Facebook of an unknown person?
Like LinkedIn, Facebook is also a great place to connect with new people and get their personal contact details.
It is the largest social networking site on the planet. It has stayed at the top even after the Cambridge Analytica scandal.
If you are looking for their professional contact details, you can also do that by looking at the Contacts Details section on their profile.
· Launch the Facebook app on your profile.
· Now, visit the profile you want to find a phone number for.
· Scroll down until you see the section, and click on it.
Facebook is a great place to interact with customers and attract new clients. This is why most business profiles have their full contact details listed on their Facebook profile.
When you find the About Info page, you can also find their location. Most businesses list down their business location using Google Maps, making it much easier.
Also, just like finding the contact details of a business, you can find the phone number & email address of your friends on Facebook as well.
However, this will only work if they have made their contact details public.
How did someone find my phone number on Facebook?
There are various ways someone can find you on Facebook, and using your phone number is one of them. We have already seen how to find a Facebook account using a phone number.
But do you prefer keeping your contact details private? If yes, you must set the contact details section on your Facebook profile private.
In the earlier days, everyone received a fair number of random spam phone calls with a phone. But in the modern era, who has the time, and peace of mind to deal with unexpected calls.
If you have recently started getting spam calls on your phone, the reason might be your phone number is set public on your Facebook friend's account.
Here is how you can adjust the setting.
· From the Facebook app, tap on the down arrow icon.
· From there, navigate to Settings & Privacy >> Settings.
· From the Privacy section, tap on How People Find and Contact You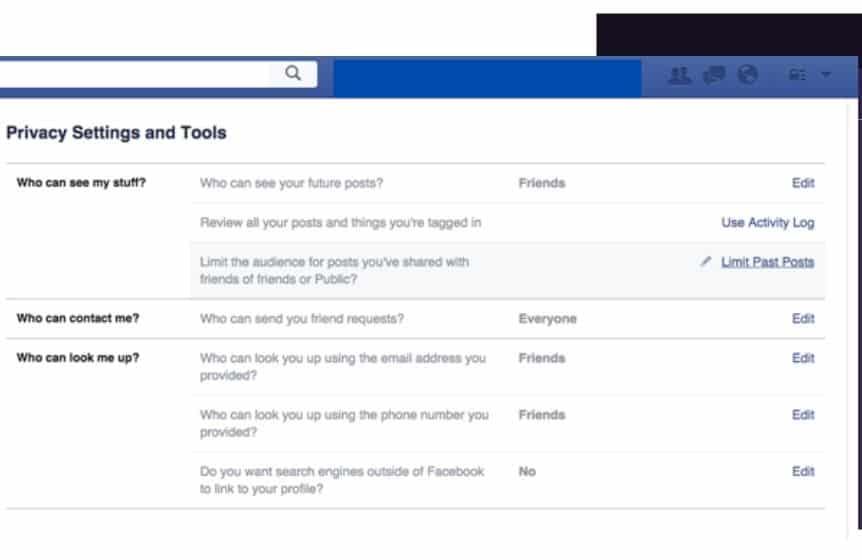 · From there, you can set who can look up your phone number, email address, and other contact details.
How to remove a phone number on Facebook?
Now that you know how to find a Facebook account using a phone number let us see how you can remove your associate phone number.
Do you have your phone number listed for your Facebook account? Do you want to remove it for privacy concerns? If yes, here is how you can do it.
· From the left corner menu, select Mobile device. · From the top, hit the down arrow button.
· From there navigate to Settings & Privacy >> Settings. 
· Just below the number, you will see the option "Remove."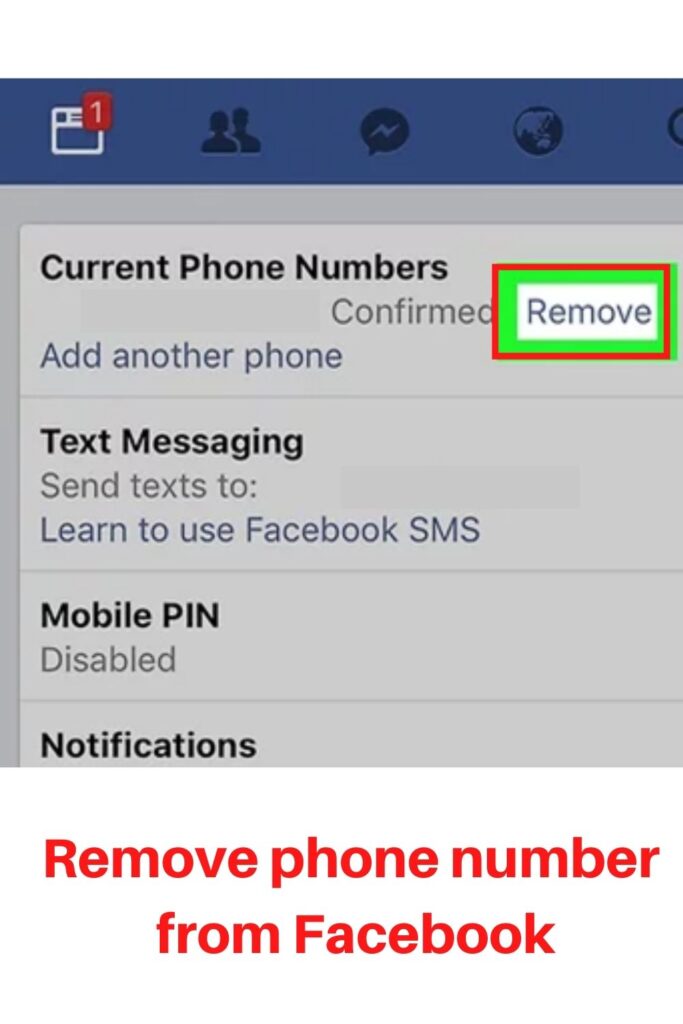 · Hit on that option to remove your phone number. 
Before you remove your phone number, you might be asked to answer the previously set security questions.
The following steps are easy to understand. If it does not work, you might want to get in touch with Facebook's support center.
To remove your phone number from your Facebook account, you need to visit the Settings page. However, know that you should add some contact details to your Facebook account.
This lets Facebook contact you if someone tries to hack your account.
Also, the contact details are used for sending verification codes, text messages, rest codes, and recovery messages for Facebook passwords. But you can always set it as private, so only Facebook can use the details.
You might also want to keep the mobile phone number using the two-factor authentication feature for Facebook account recovery. Keep one associated phone number for easy access. 
Related : How to fix this person is not available on Messenger?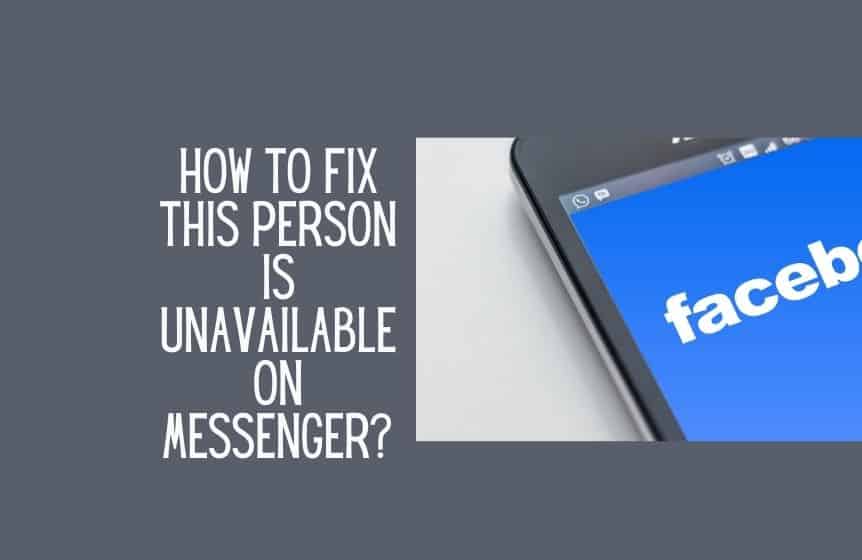 Conclusion
Facebook is a great social networking service to keep in touch with friends. However, you should never share your contact information, including your email account and your full name with the general public for security purposes. It is a good idea to check your account settings and your Facebook's default setting to private.
The Facebook help center is a good place to get more information if you need to change your personal details on the platform or have any trouble with account access.