This is a simple and easy recipe for homemade playdough without cream of tartar. It took me under 10 minutes to make this playdough.
PlayDough Recipe without Cream of Tartar
This is my first time making playdough. I thought it would be difficult and may be expensive. I actually never use cream of tartar so I did not want to buy it just to make playdough and then don't know what to do with it.
So I decided to try out a recipe that does not require any cooking and cream of tartar. Also, my toddler loves play dough and takes it with her everywhere she goes. But throws and lose them a lot. Hence, a homemade one is much cheaper than to keep buying it from Asda.
Dont forget….THE GROWTH MINDSET KIT  aimed at helping children realise how special they are 
Here is the best ever play dough recipe:
Ingredients : 
1 cup Flour
1/4  cup of Salt
1 tea spoon Vegetable oil
Food coloring
Scent ( if you want it to smell nice)
How to make:
Step 1 : Place the flour and salt in a bowl
Step 2  :In another bowl mix water and food coloring
Step 3 : Mix the 2 bowls together and stir well, keep adding flour if it gets too sticky
Step 4 : Add vegetable oil at the end and store it in a container.
Just a note this play dough recipe can last for few weeks. I actually store it in the fridge once the kids are done playing with it.
Watch this 30-second clip on how to make your own homemade playdough
Other play dough tips :
Try using neon gel food coloring. I used a cheap one that was just lying in my cupboard ( probably an expired one) . Using neon gel makes the color come out more.
You can also cook this in medium-low heat. This can make the play dough soft and less sticky
Is It OK to eat Playdough?
This playdough recipe is made from flour and homemade ingredients. It is safe if your child accidentally bites a little. But since it is uncooked flour I would still keep an eye when my child is playing with playdough to ensure they don't eat it.
The benefits of playdough for toddlers :
It is undoubted that playdough brings a lot of benefits. I use playdough to teach my little one the different colours and shapes. And most importantly to develop her motor skills.
She loves just exploring the texture of the playdough and squeezing it.
Play dough plays ideas :
Stick objects into the play dough and ask them to pick it up and stick it back in. I used cotton buds in this example. But you can use any other things like sticks, straws, etc.
Shape the play dough. If you have different cooking shapes like stars, circles, squares you can use it to make shapes with play dough.
If you have a creative little toddler that make characters with the play dough. You can add buttons to give it an eye for example. Or you can even create an ice cream play dough cone. Ask your little one to stack the play dough and place it on an ice cream cone

Psst, don't forget to pin this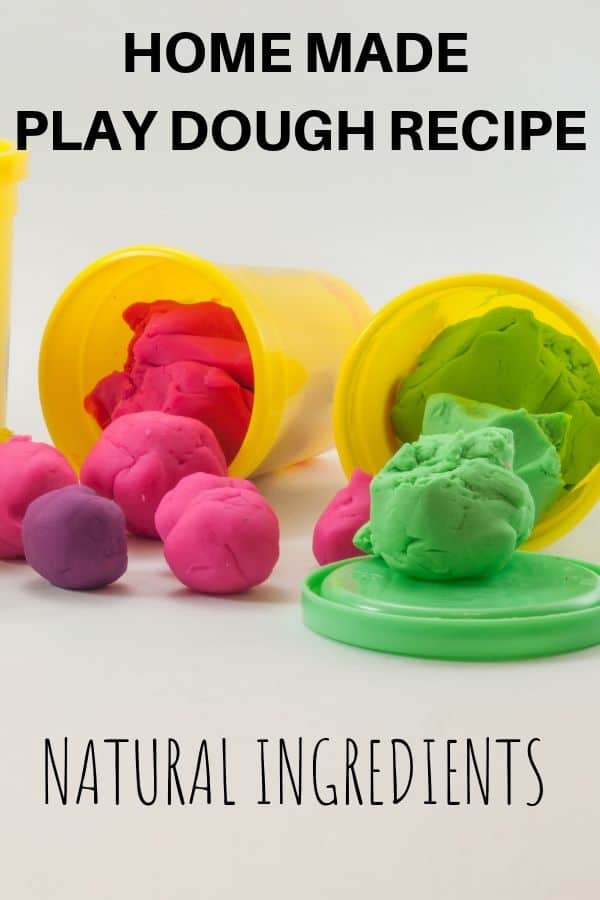 Before you go, don't forget to check out the growth-mindset kit aimed at raising children growing in a tech world.