Key Takeways
1. To become a Facebook digital creator, you can activate Professional Mode on your personal profile or create a dedicated Facebook Page.
2. Creators using Professional Mode can apply for monetization and, if eligible and receive payments from Facebook.
3. Individuals under the age of 18 are not eligible for monetization on Facebook.
You can become a digital creator on Facebook by either switching on Professional Mode on your Facebook profile or create a Facebook page dedicated to your niche or brand.
A Facebook digital creator is someone who produces and shares content on Facebook, utilizing the platform's vast tools and features to engage with a wide audience.
The Facebook digital program has features and tools designed to help you build your brand, connect with your audience, and even monetize your content.
As a digital creator, you can either activate Professional Mode on your personal profile or create a dedicated Facebook Page.
This distinction allows you to choose between a more personal interaction with your audience or a more brand-centric approach. In this article, we'll guide you through the steps to become a Facebook digital creator.
How to Become a Digital Creator on Facebook
There are two ways on becoming a digital creator on Facebook. You can either use your personal profile and switch on professional mode or create a Facebook page.
Using Professional Mode to become a digital creator on Facebook:
Start with Your Personal Profile: Use your existing Facebook profile, which allows you to connect with friends and family.
Switch to Professional Mode: This feature transforms your personal profile into a more public and professional presence.
Create and Share Content: Begin sharing high-quality content that aligns with your personal brand and appeals to your target audience.
Engage and Grow: Interact with your audience and use Facebook's tools to expand your reach and grow your following.
Steps to Switch on Professional Mode on Facebook:
Go to Your Profile: Log into Facebook and click on your profile picture to go to your profile.
Access Settings: Look for the 'Professional Mode' option, which may be found under 'Settings' or the three dot horizontal button on the right hand side of the screen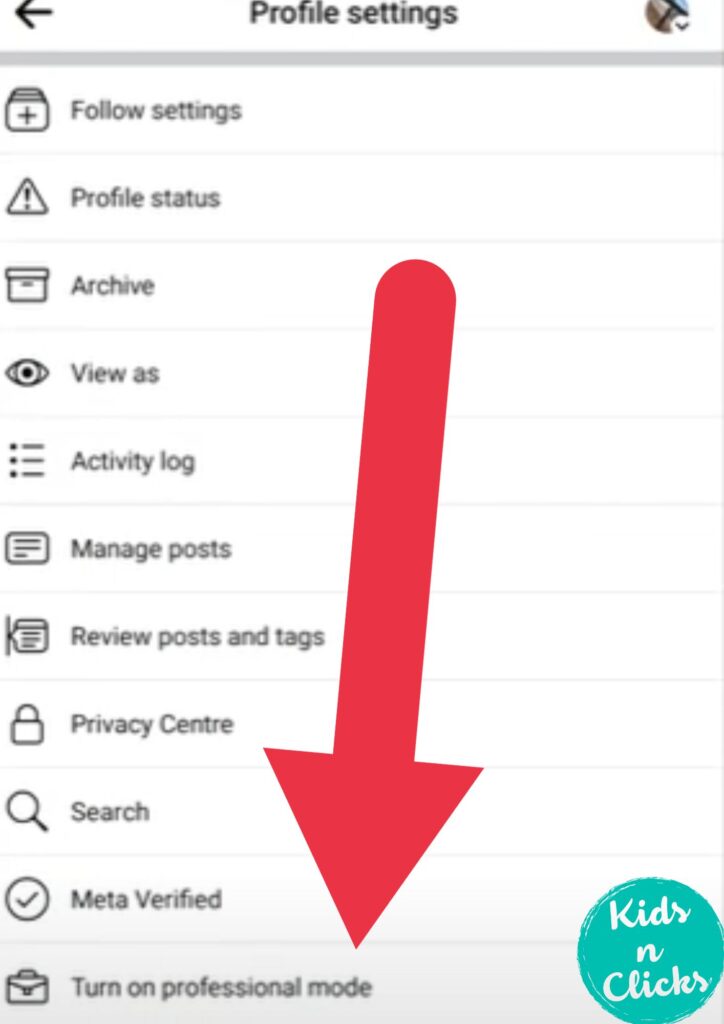 3. Activate Professional Mode: Click on 'Get Started' with Professional Mode. Facebook will guide you through the setup process, which may include defining your content category and reviewing your privacy settings.
4. Complete the Setup: Follow the prompts to complete the setup. You may need to provide additional information or adjust settings to align with your goals as a creator.
5. Start Creating: Once Professional Mode is activated, you can begin to create and share content, access insights, and use monetization tools provided by Facebook.
Become a digital creator by creating a Facebook Page:
Set Up a New Page: This is ideal if you want to keep your personal and professional lives separate.
Customize Your Page: Tailor your Facebook Page to reflect your brand and the type of content you'll be sharing.
Publish Content: Start posting engaging content regularly to attract and retain followers.
Promote Your Page: Utilize Facebook's promotional tools to reach a wider audience and build your presence.
How Much Money Do Digital Creators on Facebook Make?
Earnings can vary greatly based on audience size, engagement rates, and monetization strategies.
Some digital creators make a few hundred dollars a month, while others can earn significantly more through various monetization options like affiliate marketing, brand partnerships, and Facebook's monetization features.
In order to get paid you must comply with the Monetisation Eligibility Standards and meet the eligibility criteria
Also those under 18 are not eligible for monetisation
3. How to Turn Off Digital Creator on Facebook
If you wish to stop using the Professional Mode:
Navigate to your Facebook profile.
Click on the 'Professional Mode' section.
Select the option to 'Switch Off Professional Mode' and confirm your choice.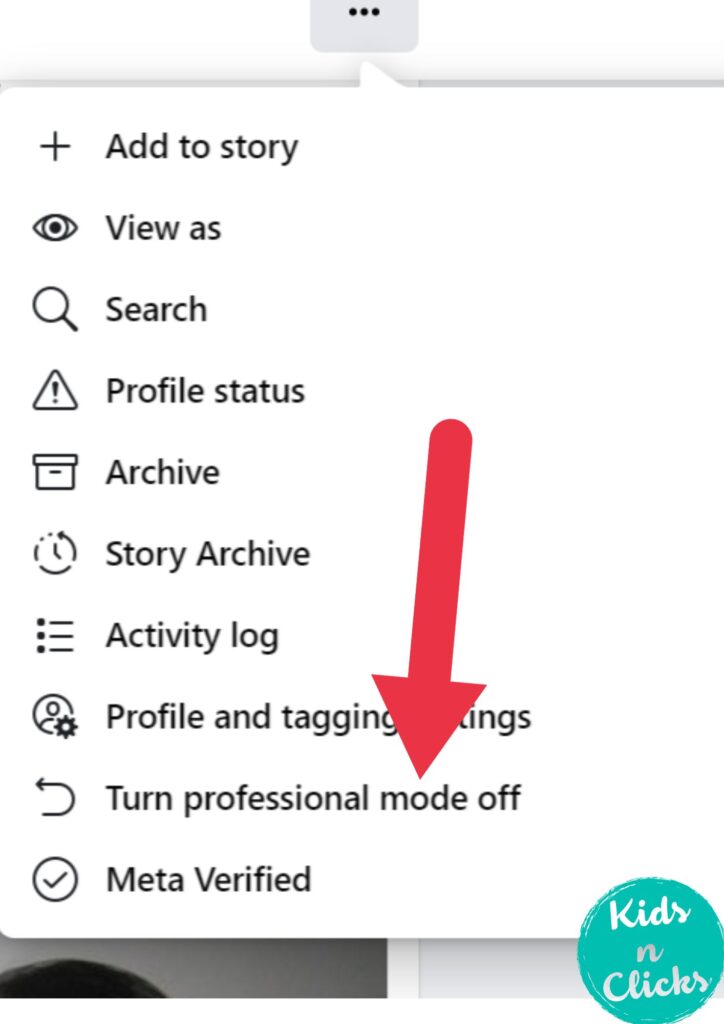 Click continue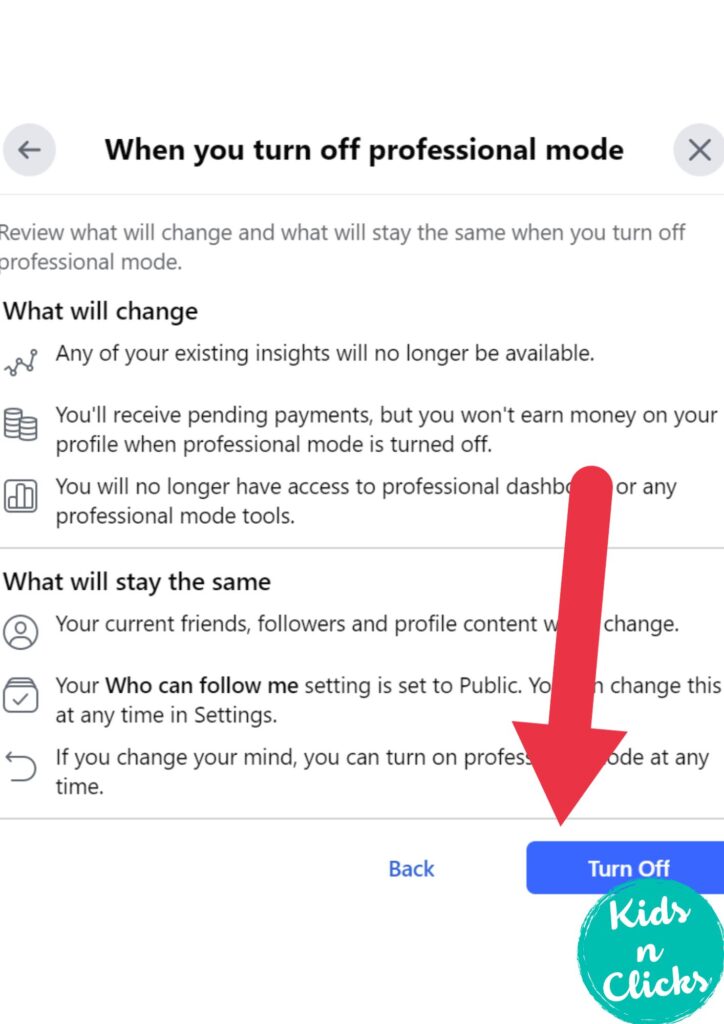 Can Anyone Be a Digital Creator on Facebook?
Yes, anyone with a Facebook profile can become a digital creator. It's about leveraging the platform to share your unique content and connect with an audience, regardless of the size.
What is the Difference Between a Facebook Digital Creator and Facebook Page?
Facebook Digital Creator: An individual using their personal profile in Professional Mode to publish and monetize content. It's a personal approach to content creation.
Facebook Page: A separate entity from your personal profile, designed for businesses, brands, and public figures to create a professional online presence.
Tips on Becoming a Successful Digital Creator on Facebook
Embrace the Digital World with a Clear Strategy
Set Clear Goals and a Consistent Schedule: Your journey in Facebook content creation should start with clear goals. What do you want to achieve? Who is your target audience? Once these are set, establish a consistent schedule. Regular posting keeps your content fresh and your audience engaged.
Utilize the Right Tools: Facebook Creator Studio is an indispensable tool for managing your social media posts and videos.
It helps you plan, analyze, and monetize your content effectively. Pairing this with digital tools like video editing software and sound effects can elevate the quality of your creative works.
Harness the Power of Various Digital Platforms
Expand Beyond a Single Platform: While your Facebook account is your home base, don't overlook the potential of different platforms.
Integrating your Instagram accounts and YouTube channel can help in building brand awareness across a global audience.
Create High-Quality, Original Content: The digital content creation process should focus on producing high-quality, original content. Whether it's engaging videos, live streams, or social media posts, your content should showcase your creative potential and reflect your personal brand.
Community Building on Facebook Groups: Joining and creating Facebook groups within your specific niche is a great way to connect with like-minded individuals and potential fans. It's a space for community building and sharing new ideas.
Related: How to add admin to a Facebook group
Live Videos and In-Stream Ads: Facebook Live is a powerful feature for real-time engagement. Coupling live videos with in-stream ads can also be a strategic move for monetization.
Leverage Marketing and Content Management
Digital Marketing and Social Media Marketing: Use digital marketing strategies to promote your content. Social media marketing, especially on Facebook, can increase your visibility in search engines and introduce your work to new audiences.
Content Management for a Broader Audience: Effective content management is crucial for digital content creators. It ensures that you can maintain a regular presence and keep your content aligned with the interests of your audience.
Stay Updated and Maintain Your Well-being
Keep Up with Today's Digital Age: The role of a digital creator is ever-evolving. Stay informed about the latest trends in the world of social media and adapt your strategies accordingly.
Mental Health and Smart Goals: It's essential to consider your mental health while pursuing your ultimate goal. Set SMART goals (Specific, Measurable, Achievable, Relevant, Time-bound) to keep your workload manageable and your mind healthy.
By following these steps, you can harness the power of one of the largest social media platforms to become a successful digital creator.
Whether you're sharing video content, writing blog posts, or engaging in influencer marketing, Facebook provides a robust platform to showcase your talents and connect with audiences both familiar and new.
Was this helpful?
Good job! Please give your positive feedback
How could we improve this post? Please Help us.